7 Healthy, Homemade Sodas
These fizzy, better-for-you recipes can help you kick your cola habit for good.
Pop. Fizz. Gulp. Ah! There's nothing like the sweet sound of a soda can opening and the taste of the first cool drops. Cola's addictive deliciousness is hard to ignore–and even more difficult to give up—even though most of us know the bubbly beverage carries some pretty serious health hazards. From diminished bone density and kidney problems to muscle loss and weight gain (yes, even the diet varieties can expand your waistline), soda can wreak havoc on the healthiest of bodies. But fear not, soda lovers, we're here to help you kick the habit! No, we aren't asking that you go cold turkey. Instead of lugging your favorite bottle home from the grocery store, choose one of these recipes to mix at home. Switching to the homemade variety is a good first step toward kicking the habit for good—plus, it's also an excellent way to eliminate scary chemicals and additives from your diet.
Scroll down to check out our favorite soda recipes that range from classic to creative new twists. Whether you're jonesing for something sweet, something fizzy, or something caffeinated (or all three), we've got you covered.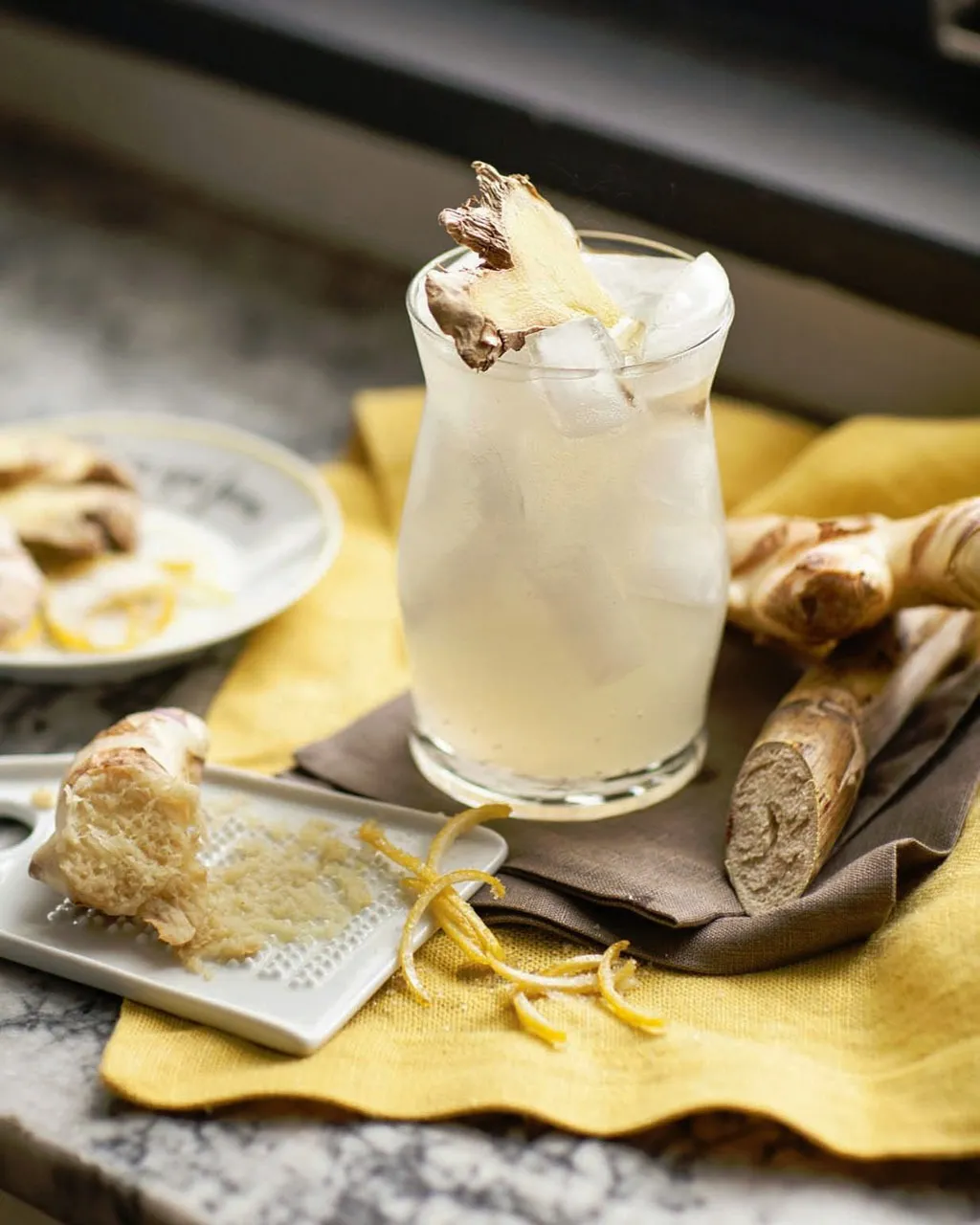 Per one cup serving: 36 calories, 9.2 g sugar (recipe yields three gallons)
This carbonated beverage is made from water, ginger root, lemon zest and a combination of brown and white sugar. Super simple, low-calorie and delightfully refreshing!
Get the recipe from The Homemade Soda Expert.
Per one cup serving: 35 calories, 8.7 g sugar (calculation based off using three gallons of carbonated water)
Although this recipe may not taste exactly like Coca-Cola or Pepsi, it comes pretty darn close! At just 35 calories per serving, it's definitely worth giving it a try.
Get the recipe from Not Quite Nigella.
Sparkling Pomegranate Tea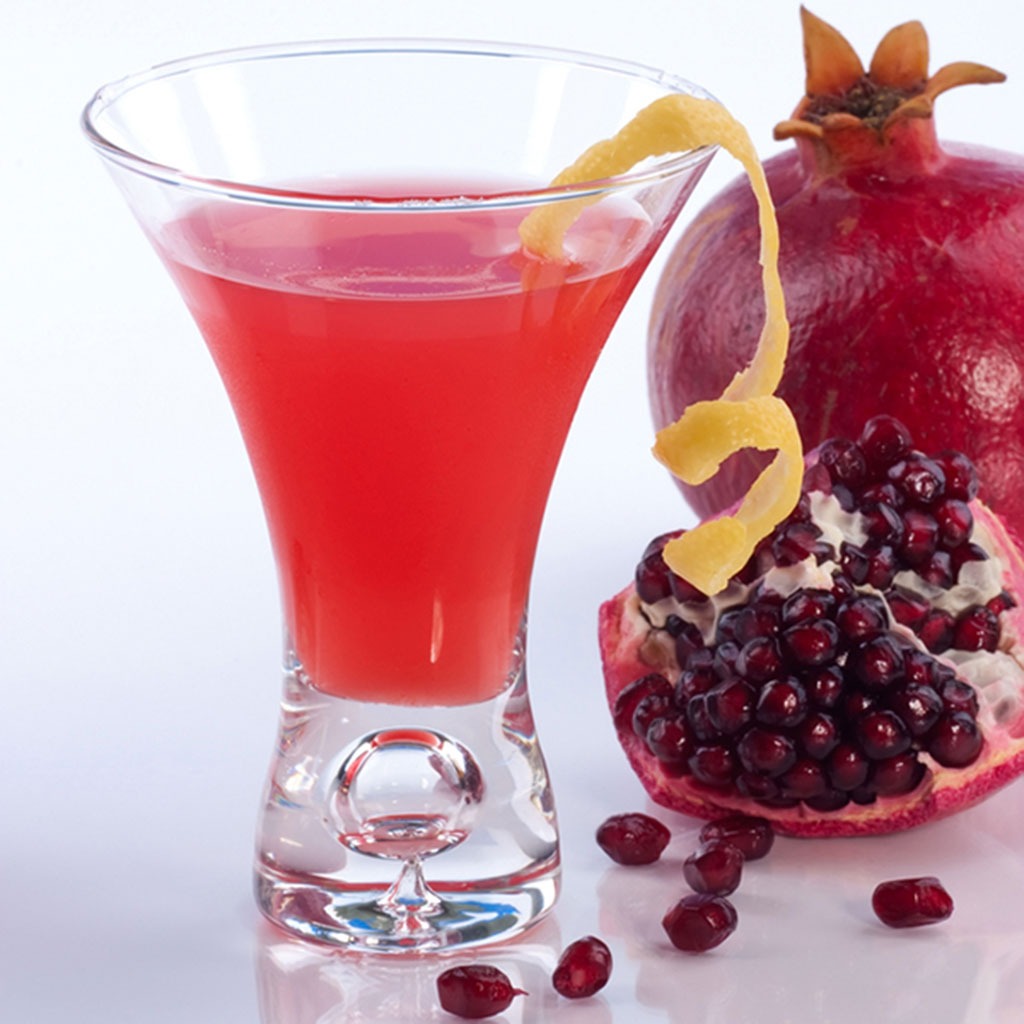 Per 1.2 cup serving: 68 calories, 16.8 g sugar
This recipe offers both bubbles and a kick of caffeine! It doesn't get much better than that for soda lovers who are trying to kick the store-bought habit.
Get the recipe from Skinny Ms.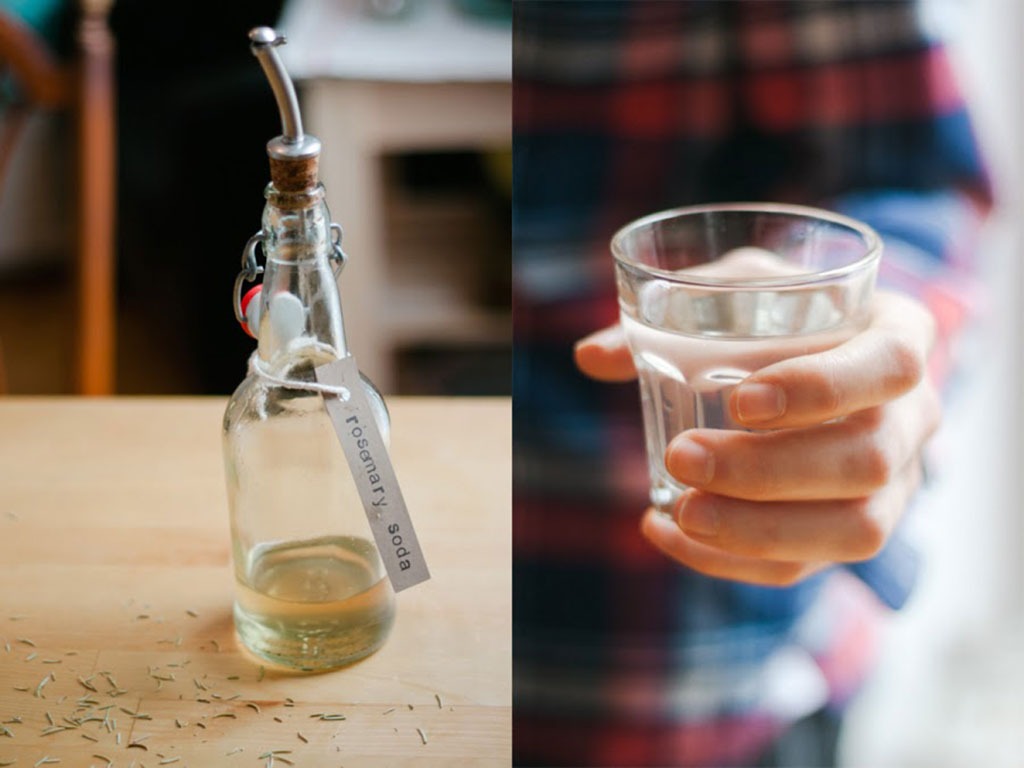 6254a4d1642c605c54bf1cab17d50f1e
Per tablespoon of rosemary syrup: 9 calories, 2.3 g sugar
Mixing dried rosemary with sugar and soda water creates an herb-infused, low-calorie soda blend you won't find on supermarket shelves.
Get the recipe from My Name is Yeh.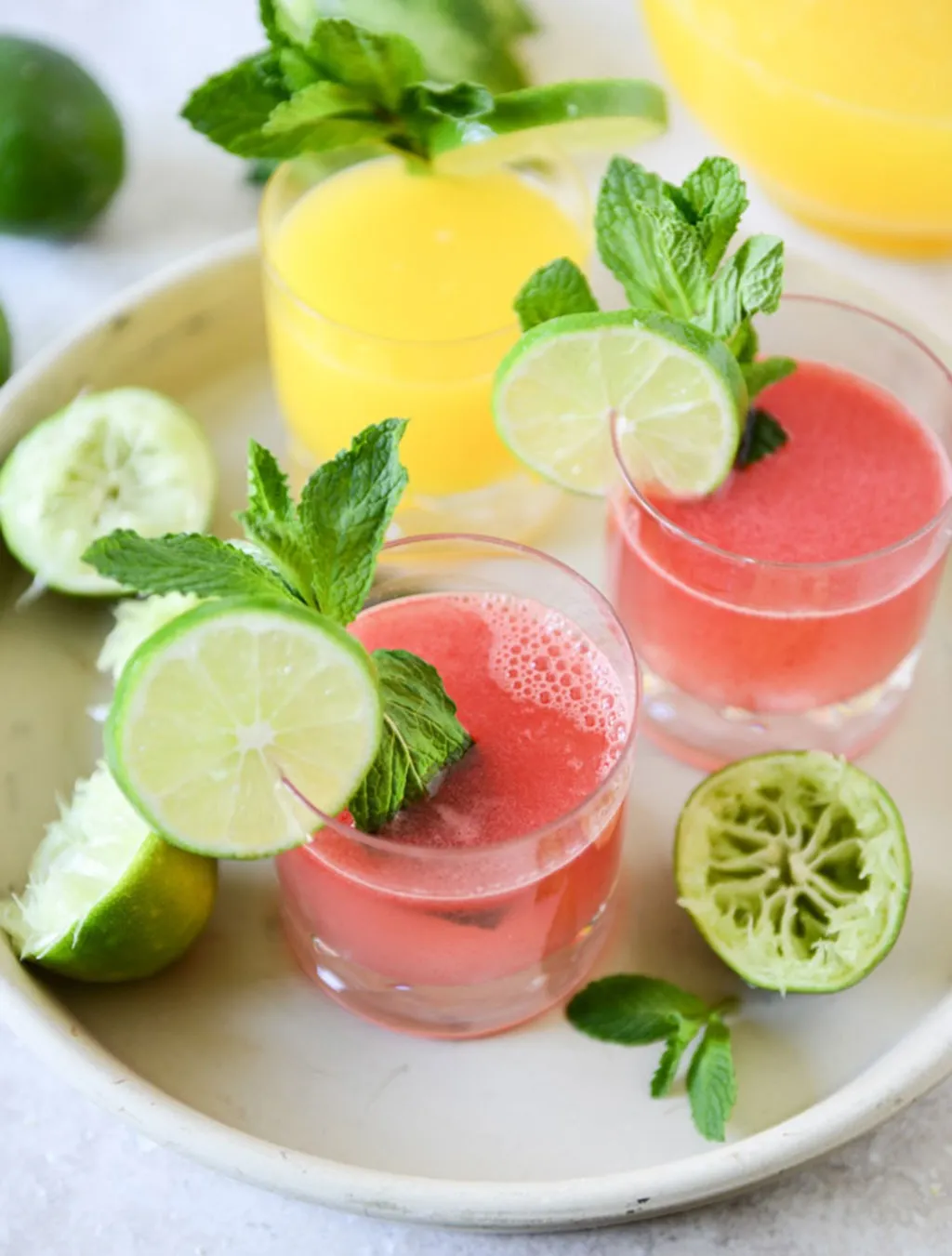 Per serving (recipe serves 4): 50-108 calories, 11-22.2 g sugar
Translating to "fresh waters," aguas fresca is an ultra-refreshing drink made from H20, herbs and fruit. Think of it as a healthier, more nutrient-dense alternative to lemonade and fruity soda. The mango and watermelon varieties shown here will run you between 50 and 108 calories a cup, making them waist-friendly picks.
Get the recipe from How Sweet It Is.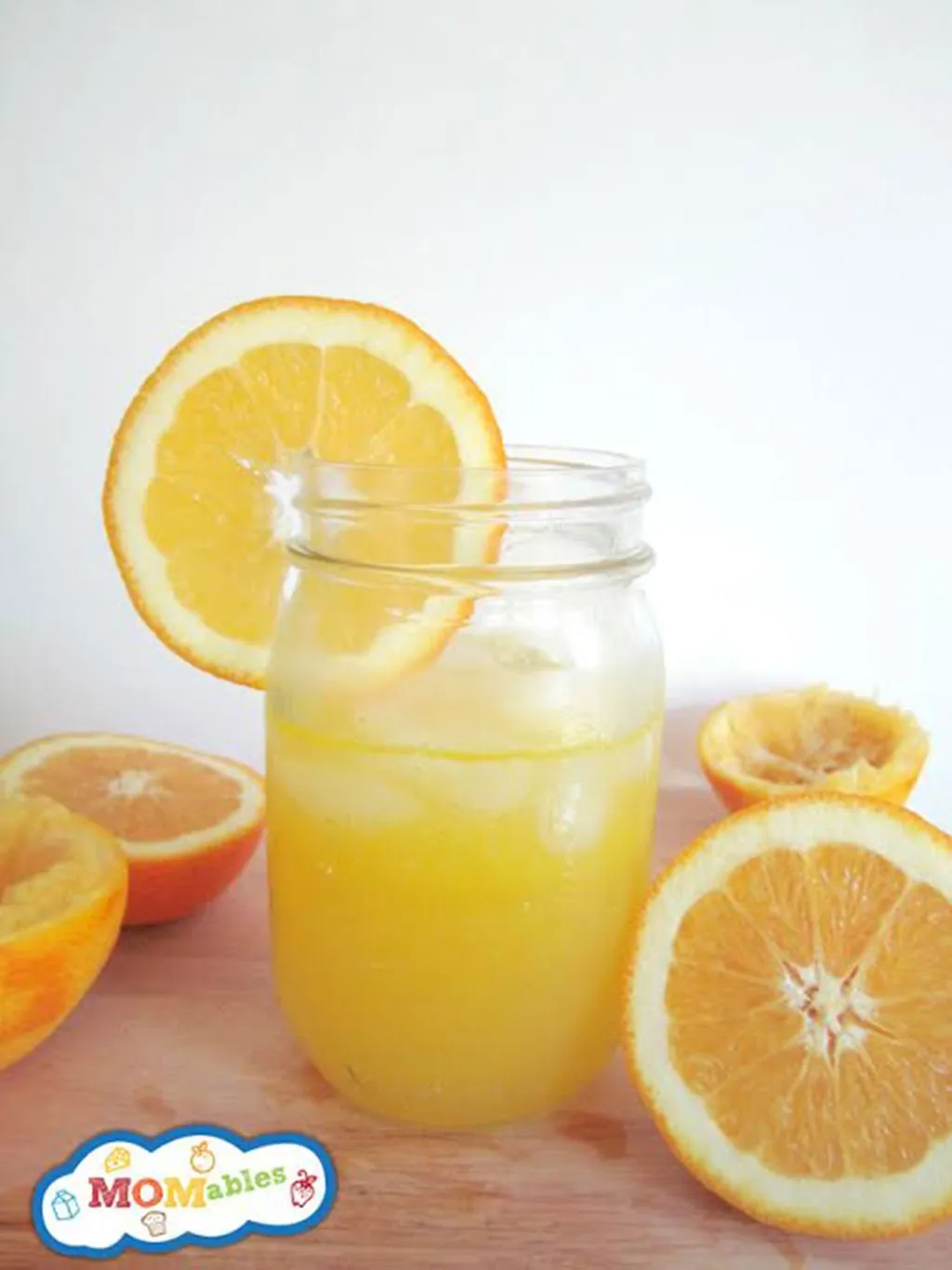 Per 1.3 cup serving: 93 calories, 14.3 g sugar (calculated using 2 tablespoons simple syrup)
It's a known fact: Kids can't get enough of orange soda! With its sweet, tangy flavor and bright hue, we can't say we blame them—it is pretty delicious. But it's also loaded with sugar and calories. Since this recipe is made solely from oranges, simple syrup and sparkling water, it won't taste exactly like the bottled variety, but it will save your little one 15.7 grams of the sweet stuff per serving! If your mini-me falls on the pickier side of things, have him help you prep the drink. It will make it all the more appealing.
Get the recipe from Momables.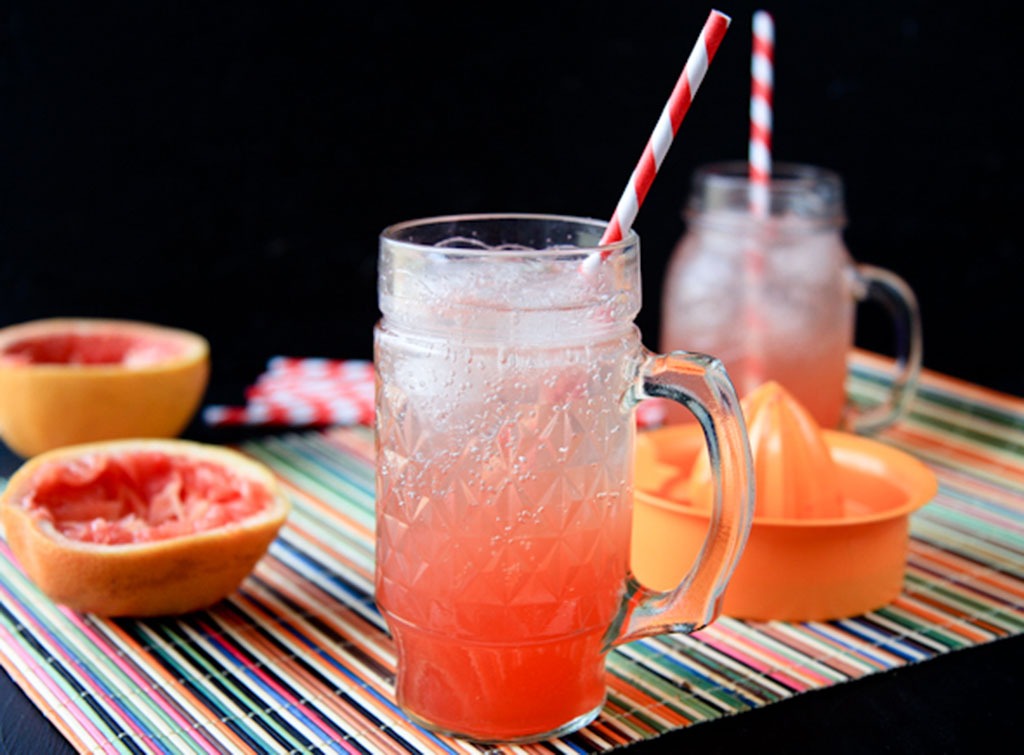 Per one cup serving: 88 calories, 5.3 g sugar (calculated using 2 tablespoons simple syrup)
While you might not have tried grapefruit soda before, we highly recommend whipping up a batch of this pop. The tart pink grapefruit juice blends together nicely with seltzer water to create a refreshing homemade beverage.
Get the recipe from Back to Her Roots.
FOR HUNDREDS MORE WEIGHT-LOSS IDEAS, click here for our new book Eat This, Not That! 1,247 Awesome Slimming Swaps. Order now to get your FREE GIFT!