8 Easy Strategies for Rapid Weight Loss
Kicking your weight loss into high gear doesn't mean logging additional painful hours at the gym or slashing your healthy daily calorie count.
These are easy, sustainable ways to rev your metabolism and step on the gas to get to a flatter stomach and thinner you. You'll find no insane sweat sessions on this list, no lemon juice-cayenne concoctions, just simple strategies that you can adopt and stick to for maximum results:
"Instead of ice cream or leftovers, try a whole-grain, higher-fiber cereal with low-fat milk or baked chips with super spicy salsa," says Kristin McGee, a New York City-based trainer and Pilates instructor.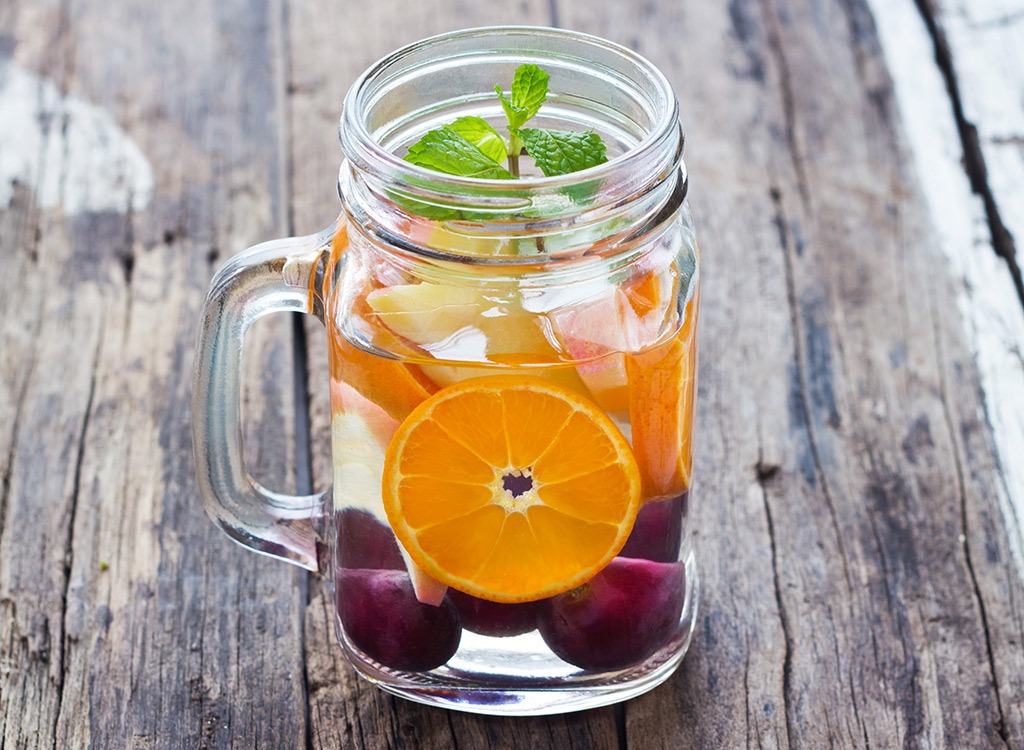 Your body has a hard time distinguishing between hunger and thirst. Being dehydrated can fool you into reaching for a snack you don't really need. Drinking water throughout the day, especially before a meal fills up your stomach, keeps you energized and slows down the urge to snack. Find plain water boring? Make a pitcher of de-bloating spa water. Slice whole lemons and oranges and add them to your water. An antioxidant in the peel, d-limonene, gives sluggish bowels a kick and stimulates liver enzymes to help flush toxins from the body. Switch things up with unsweetened green tea, which contains EGCC, an antioxidant that helps the body burn fat faster. Or try any of these 4 Teas That Melt Fat Fast.
Reach for natural mint gum (avoid sorbitol, which makes you bloat), or even brush your teeth with mint-flavored toothpaste. The mint flavors send signals to your brain that it's time to stop eating. They also tweak your taste buds so second helpings and dessert aren't quite so tasty. Bonus: One study published in the Journal of Neurological and Orthopaedic Medicine found that people who sniffed peppermint every two hours lost an average of 5 pounds a month!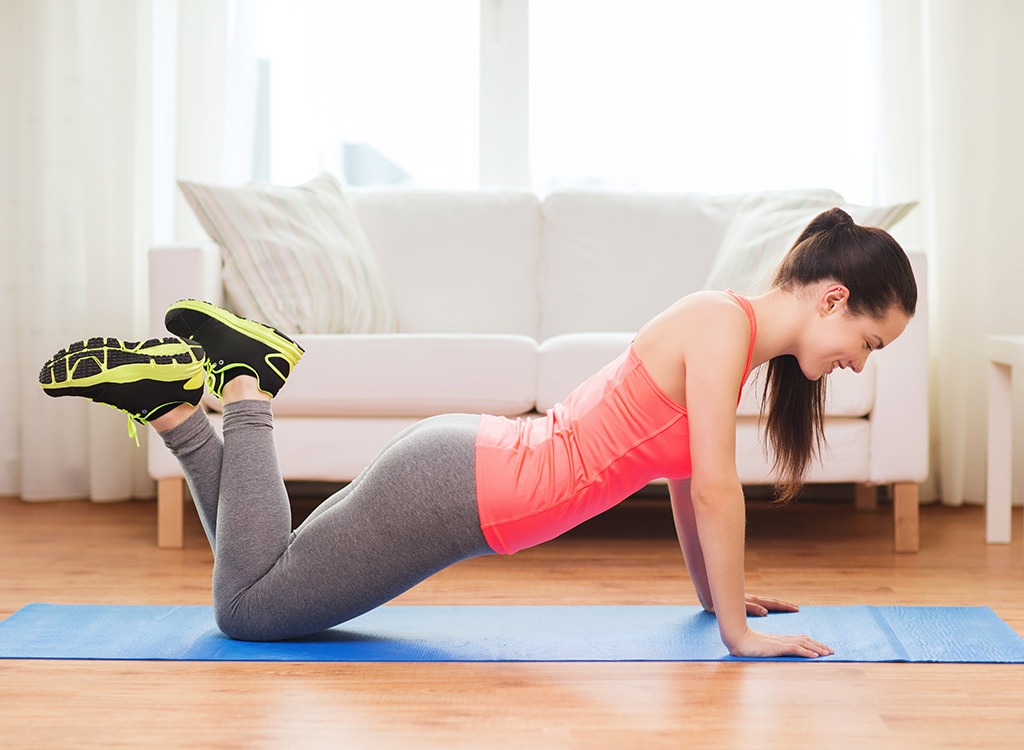 "It'll help you start the day with a feeling of success, and it gets in some additional upper-body training," says McGee. Try to increase the number you do each and every day, even if you need to start with a modified push up on your knees. When you hit a plateau, switch to a harder style of pushup. 6254a4d1642c605c54bf1cab17d50f1e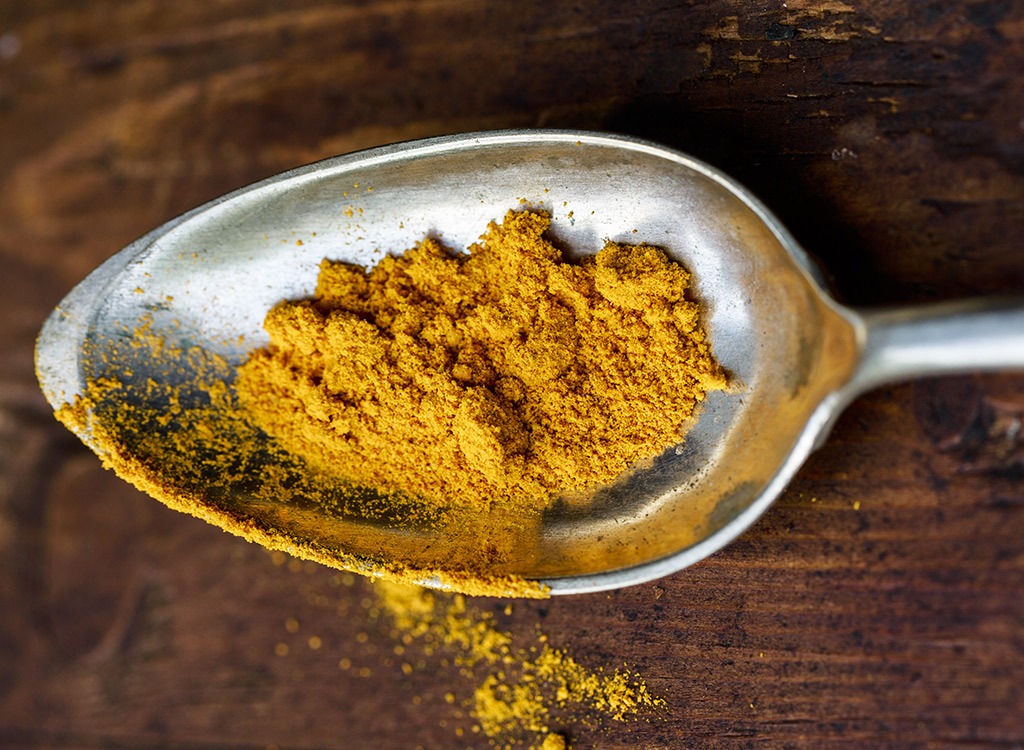 Before you throw your fork at us, hear us out: There's absolutely no need to resign yourself to a liquid diet to detox your body and give your sluggish system an invigorating boost. For a 24-hour lift, try our Ultimate One-Day Detox. If you simply want to work naturally detoxifying foods into your diet, fill your grocery cart with the 8 Best Foods for Instant Detox.

Use it, and you'll eat slower and less. Some studies say you might even speed up your metabolism thanks to compounds in the chilies. That doesn't mean you have to dial the heat up to high, though. Mild peppers (including bell peppers, pimentos and sweet banana peppers) have the same compounds as their spicier cousins.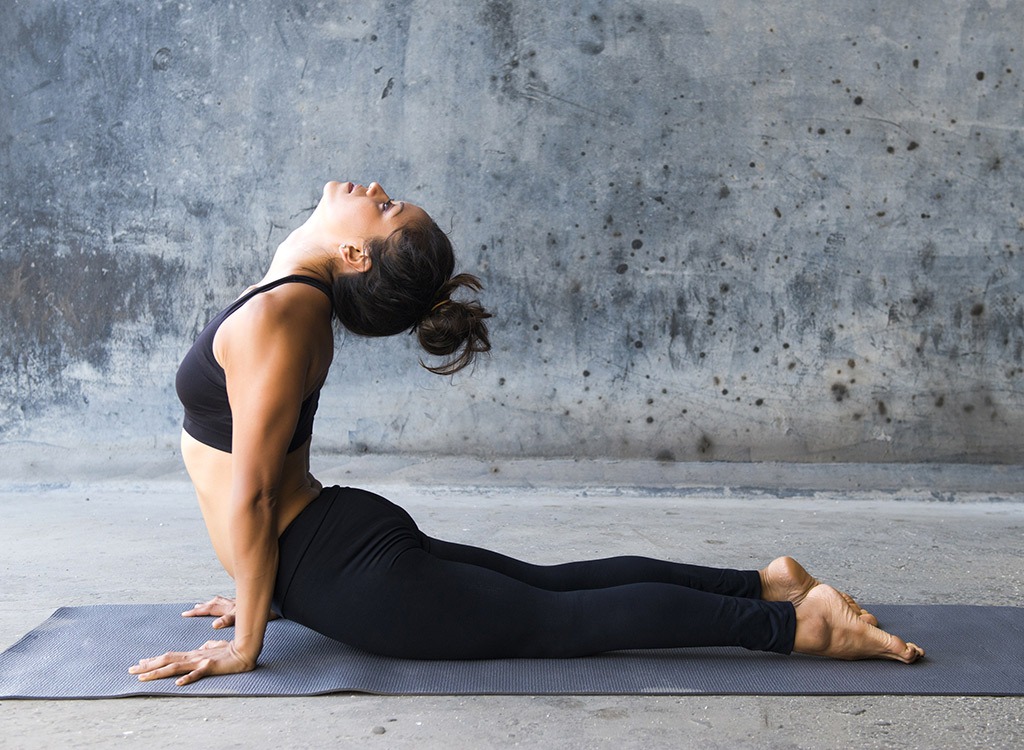 Or any activity that lowers stress. "The lower your stress, the lower your cortisol levels," says Fred DeVito of Exhale Spa. That means your body will store fewer calories as fat. If you're not sure yoga's for you, check out all the amazing things it can do for your body besides stress reduction in our report on 7 Surprising Reasons You Should Be Doing Yoga Now.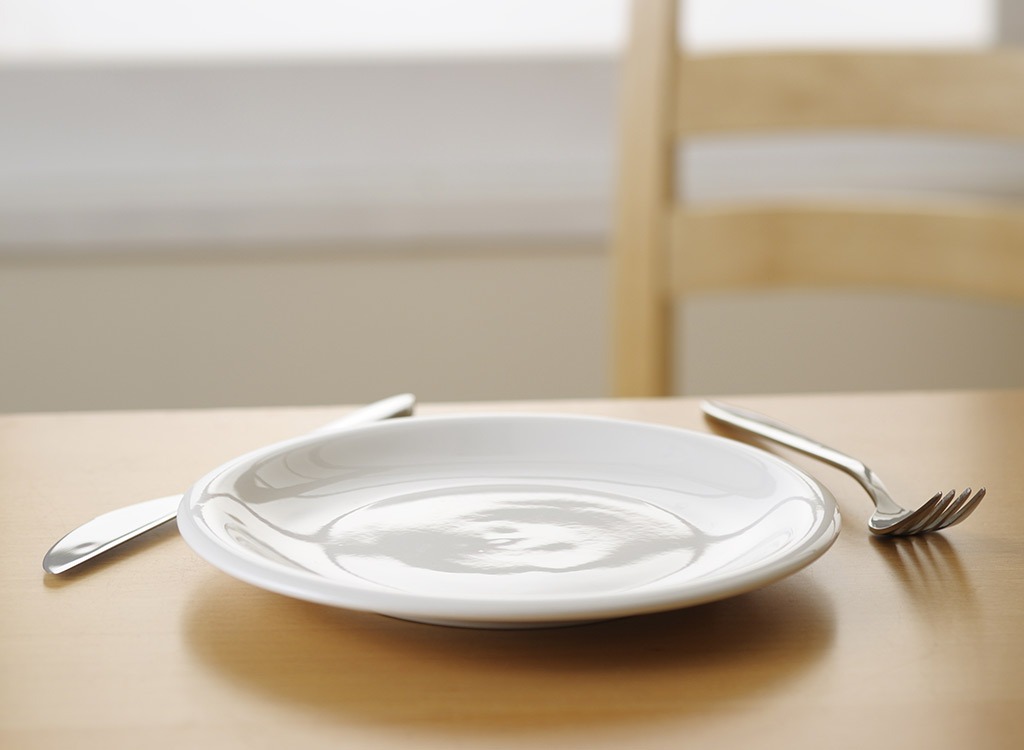 Stop mindless munching in front of the TV. Not only do certain shows up your odds of overeating—action movies and cooking shows, we're looking at you—but you're also less aware of internal satiety cues, which is why it's so easy to polish off the whole chip bag before realizing how much you ate. Eat at the dining room table or in the kitchen only, says McGee, and you're much less likely to overeat or grab seconds.
Courtesy of Men's Fitness
Eat This, Not That!
Inspired by The New York Times best-selling book series, Eat This, Not That! is a brand that's comprised of an award-winning team of journalists and board-certified experts, doctors, nutritionists, chefs, personal trainers, and dietitians who work together to bring you accurate, timely, informative, and actionable content on food, nutrition, dieting, weight loss, health, wellness, and more.
Read more about Eat This