9 Amazing Photos of People Getting In On The "Fat Yoga" Trend
Over the past year or so, yoga studios that specialize in teaching bigger-bodied people have been popping up across the country—and the response has been tremendous!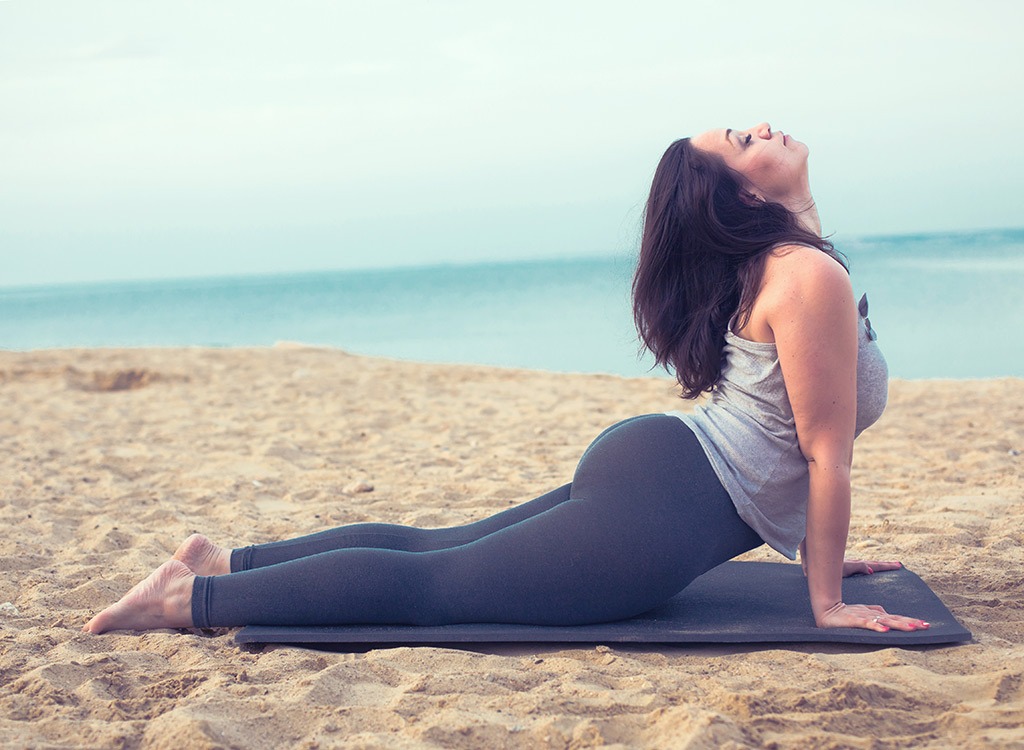 We can't say we're surprised, either. While the term "Fat Yoga" may sound derogatory, it's quite the opposite. The Fat Yoga movement is all about helping people of all sizes learn to appreciate their bodies and discover their inner strength and physical abilities. While not every city has a studio that focuses in the practice, "fat" yogis across the globe have been connecting online using hashtags like #FatYoga and #YogaAtAnySize to motivate and learn from one another. Below are some of the most beautiful and inspiring images of people using these tags that we've come across so far. With the Fat Yoga trend gaining traction each day, we're sure there will be plenty more awe-inspiring images soon!

"I think I found my passion with yoga," Richard Widmark, AKA TheRawXperience, told People magazine, "I see myself in the future teaching it to people who are in the position that I'm in now, people who might be scared to walk through the door."

Kelly Lynn Young, AKA Ky_You_Jelly strikes an impressive standing balance outside on her porch.

The crow pose is one of the most challenging yoga moves out there, and Annie Carlin, AKA SupportiveYoga, is holding it like a champ—and rocking some super cute paisley leggings, too!

"I love my muscles," writes Dana Falsetti, AKA NolaTrees. "When I am building physical strength on mat, I am also peeling away mental and emotional layers, being broken down so I can rebuild even stronger. My new strength is more than just muscle mass, and my muscles are ever-evolving keepsakes for this journey."

Valerie, AKA BigGalYoga, has found self love through her practice, and her beautiful images (and fashion-forward workout gear) are surely inspiring others to follow in her footsteps.

Jessamyn Stanley, AKA MyNameIsJessaMyn, started the hashtag #SizeDoesntMatter to reach those who are apprehensive about trying yoga because they don't fit the typical slender yogini mold. She also aims to reach people who don't feel comfortable in their own skin. Currently there are over 32,000 posts on Instagram that have been tagged with the phrase.

Round_The_Way_Gal, who has been posting her awesome yoga moves on Instagram for the past three months, shows off her killer arm strength while taking in some afternoon sun.

Self-proclaimed yoga rookie, SineasterMitico, posted this awesome image of herself in Reverse Warrior.

Self-proclaimed Curvy Yogi, TheEdibleDragon, posted this great image of her dad in tree pose at the The U.S. National Arboretum. How fitting is that?!
MELT UP TO 10 POUNDS IN ONE WEEK!
WITH OUR BEST-SELLING NEW DIET PLAN, The 7-Day Flat-Belly Tea Cleanse! Test panelists lost up to 4 inches from their waist! Available now in paperback!