A New E. Coli Outbreak In Six States Is Linked To This Major Grocery Chain
The grocer is pulling two items from the freezer aisle that may be the culprit.
Since July of this year, 20 people across six states have been infected with the same strain of E. coli. Among them, five had to be hospitalized and one developed hemolytic uremic syndrome, known to cause kidney failure.
No deaths have been reported, but this latest E. Coli outbreak has now sparked both a joint investigation by the Centers for Disease Control and Prevention (CDC) and the Food and Drug Administration (FDA), and product recalls from one of America's fastest-growing grocery retail chains. After speaking with 18 of the infected individuals, investigators discovered that 15 had been shopping at the same grocer.
Cuisine Innovations Unlimited, LLC has announced the voluntary recall of its Earth Grown Vegan Traditional Falafel and Earth Grown Garlic & Herb Falafel products due to the possible presence of Shiga toxin-producing E. coli. Both products were sold exclusively at Aldi grocery stores.
Aldi noted the products were immediately removed from store shelves and described the recall as "a precautionary measure due to potential exposure to E. Coli." Among the 18 infected people interviewed by investigators, six reported eating Earth Grown frozen falafel in the week leading up to their infection.
"ALDI takes the safety and integrity of the products it sells seriously. If customers have product(s) affected by this voluntary recall, they should discard it immediately or return it to their local store for a full refund," the company, with over 2,000 U.S. locations, said in a statement.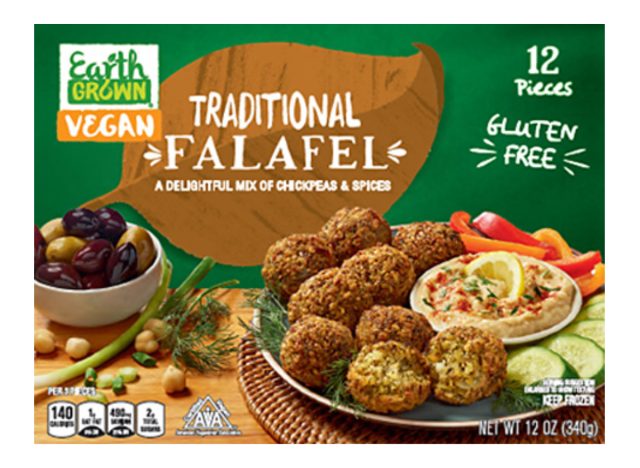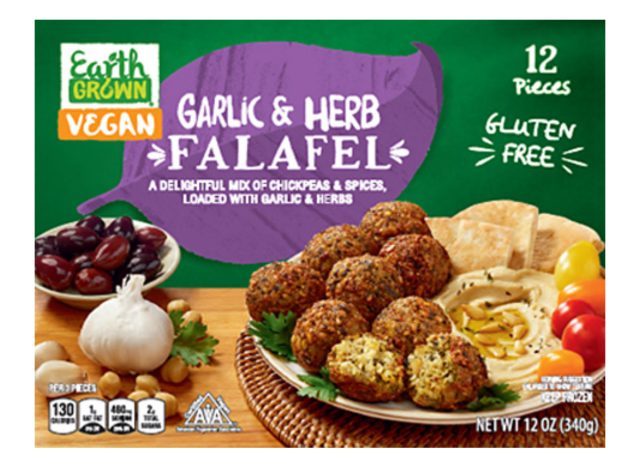 E. Coli, of course, is the absolute last ingredient anyone should find in their food. Ingestion of Shiga toxin-producing E. Coli can cause foodborne illness and symptoms including vomiting, stomach cramps, and diarrhea. An infection can be especially harmful to the elderly, the young, and the immuno-compromised.6254a4d1642c605c54bf1cab17d50f1e
While documented infections have occurred in Michigan, Florida, Wisconsin, Ohio, Iowa, and Kansas, the two recalled falafel food items were being sold in far more states. The full list includes Alabama, Arizona, Arkansas, California, Connecticut, Delaware, District of Columbia, Florida, Georgia, Illinois, Indiana, Iowa, Kansas, Kentucky, Louisiana, Maryland, Massachusetts, Michigan, Minnesota, Mississippi, Missouri, Nebraska, New Hampshire, New Jersey, New York, North Carolina, North Dakota, Ohio, Oklahoma, Pennsylvania, Rhode Island, South Carolina, South Dakota, Tennessee, Texas, Virginia, West Virginia, and Wisconsin.
Both items (Traditional Falafels 12 oz. box 4099100224337, Garlic & Herb Falafels 12 oz. box 4099100224344) were also available to buy via Aldi's partnership with the grocery delivery service Instacart. The products came in a box displaying any of the following Lot numbers: 1472, 1481, 1531, 1532, 1541, 1552, 1561, 1581, 1601, 1611, 1612, 1661, 1682, 1732, 1752, 1762, 1782, 1802, and 1812, and would have been shipped to stores after June 24, 2021.
If you're wondering where to find the Lot number, it can be found in the "Best if used by" area on the outside flap of the box.
If you've purchased either the Earth Grown Vegan Traditional Falafel or the Garlic & Herb Falafel at an Aldi location, and your box shows one of the Lot numbers displayed above, you can return them to the store you bought them at for a full refund. You can contact the supplier at 1-201-439-1036, Ext. 26, for more information.
Per the CDC, it's likely that far more than just 20 people have been infected with E. Coli during this outbreak. It usually takes about a month to even determine if a sick person is part of a particular outbreak, and many infections go unnoticed if the symptoms don't warrant medical attention.
John Anderer
John Anderer is a writer who specializes in science, health, and lifestyle topics.
Read more about John