50 Freshest Foods on Amazon
Skip the checkout lines and stock up on these go-to kitchen staples from Amazon Fresh.
Amazon Fresh—the e-commerce company's revolutionary grocery delivery service—allows members to shop for thousands of kitchen staples on the site, schedule a delivery date, and have the order delivered straight to your doorstep. Welcome to the future, where we no longer have to scour endless aisles and huff and puff on checkout lines.
Since we'd all love to skip the trip to the supermarket and get to prepping a home-cooked meal, we've rounded up the freshest finds on the site. Wondering how to get started? Amazon Prime members can sign up for the Amazon Fresh add-on for just $14.99 a month following a 30-day free trial (sign up here). From organic produce to lean meats and packaged snacks, these Amazon Fresh foods will keep your pantry stocked and help you flaunt some serious weight loss wins—and they're just a few clicks away! Find out which go-to picks we love below, and then look out for these 50 Best Snacks for Weight Loss.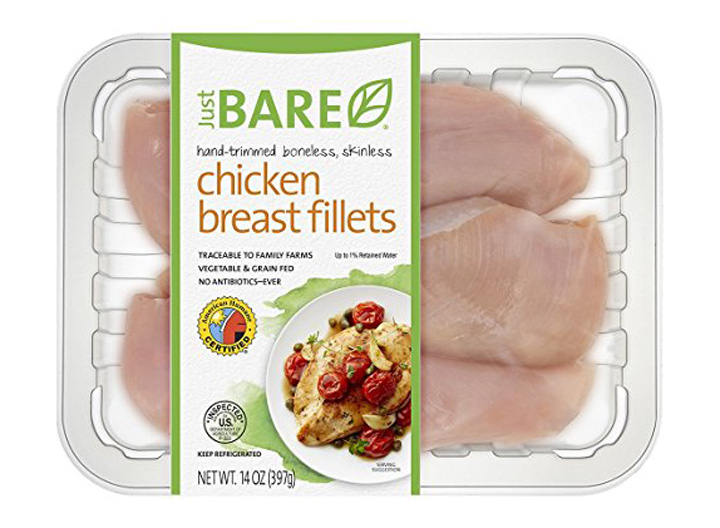 Just Bare chicken breasts are grown without added hormones and antibiotics on family farms and are animal-humane-certified. Need another reason to feel good about throwing these on the grill? Thanks to its lean fat and high protein content, chicken breast is crowned one of the 29 Best-Ever Proteins for Weight Loss.
This cruciferous veg might've been the victim of tears and pleas during your childhood years, but now we just can't get enough of broccoli. The florets packs in cancer-preventive sulforaphane, bone-protecting vitamin K, and collagen-producing vitamin C; and, not to mention, do wonders in a stir-fry.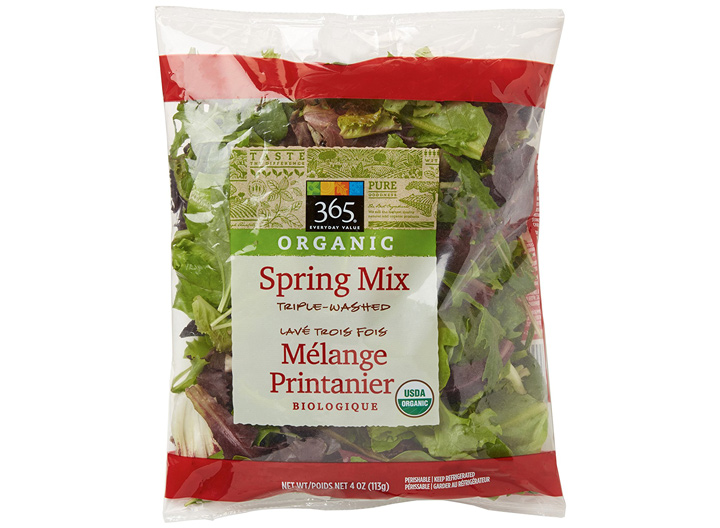 Build your salad base with Whole Foods' organic spring mix, which combines red and green lettuces as well as chard, mizuna, radicchio, arugula, and spinach.
We love this light tuna because it's wild-caught, dolphin-safe, contains just 100 milligrams of naturally-occurring sodium and is packed in a BPA-free can. Toss the protein-packed fish on top of mixed greens or combine it with some mayo, chopped celery, capers, and a squirt of mustard for a delicious tuna salad.
Since soybeans are one of the most genetically-modified and pesticide-sprayed crops in the U.S., you always want to choose quality tofu that's non-GMO and organic. House Foods' extra firm offering fits the bill.
Saute a handful of lean shrimp with garlic, lemon juice, and pepper and toss 'em over crunchy wild rice with shredded carrots, jalapenos, edamame, and chopped mango for a mouth-watering homemade poke bowl.
Whether you're noshing on them raw or dipping them into creamy hummus, baby carrots make the perfect midday snack. They're jam-packed with skin-healing vitamin A and digestion-aiding fiber. Pair with one of our favorite dips: hummus!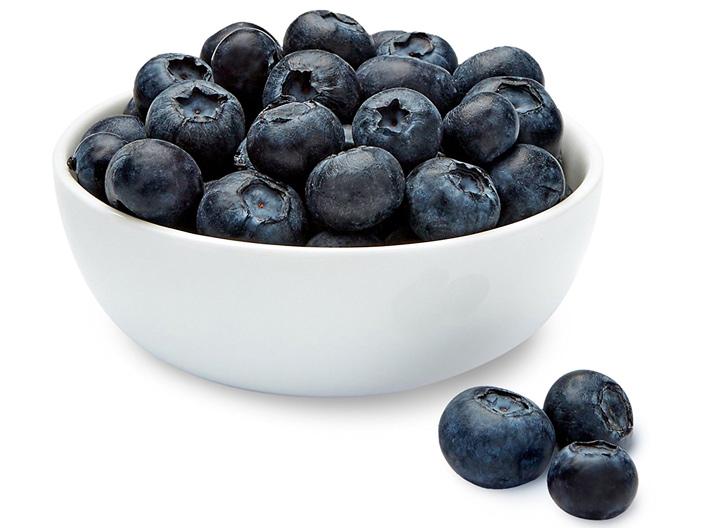 Pop them into a parfait or blend them into a smoothie: Either way, your body will benefit from the blueberries' flu-fighting vitamin C and anti-inflammatory phytonutrients.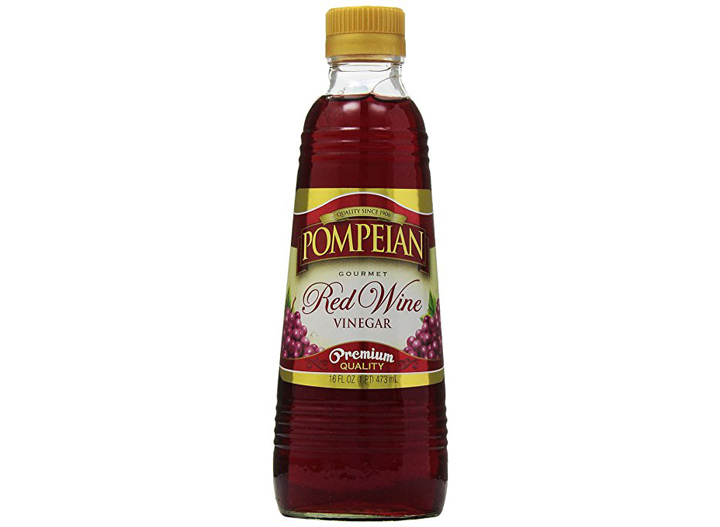 Slightly tart and well-balanced, this red wine vinegar will pair well in homemade salad dressings, meat marinades, and sauces.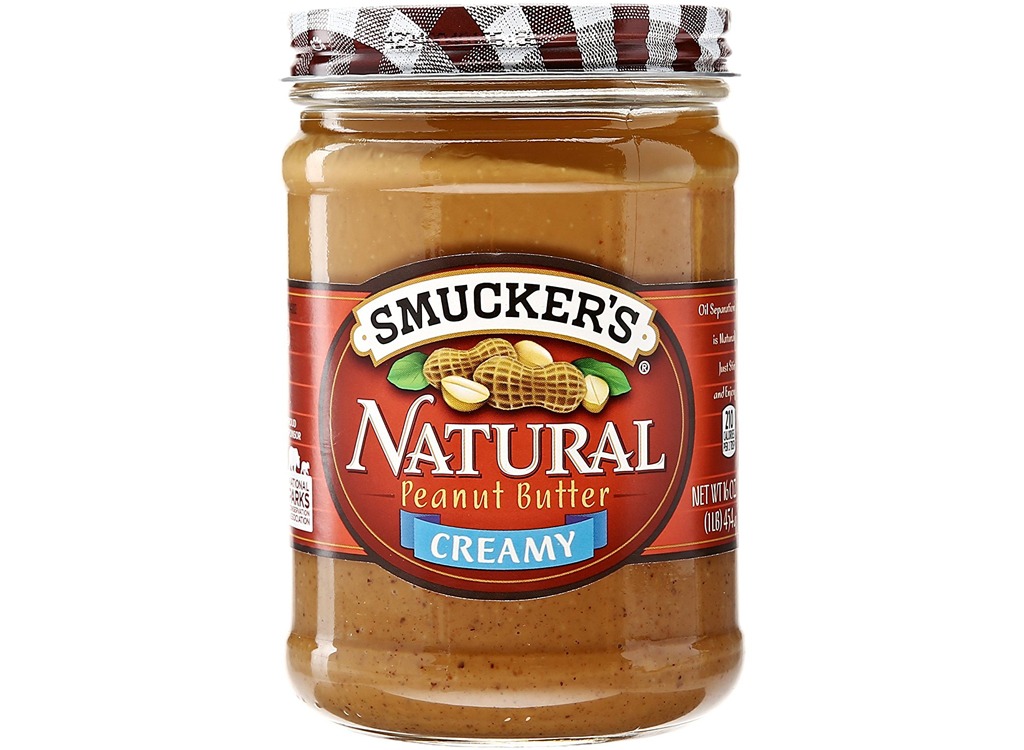 It might be a bit challenging to stir, thanks to the natural oil separation, but this peanut butter is well-worth it. It's got just a touch of salt and a seriously satisfying creamy texture that sneaks in a slight bite.
Fill up some stalks with all-natural peanut butter (such as our go-to pick above!) for a tasty and satiating snack.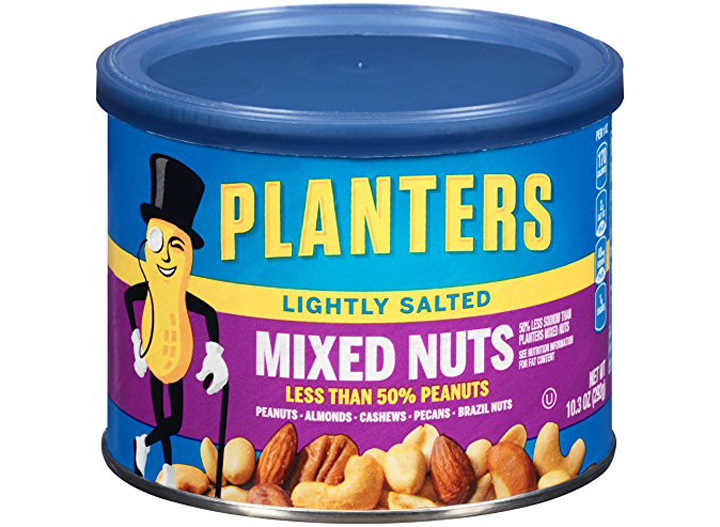 This heart-healthy blend contains peanuts, almonds, cashews, brazil nuts, hazelnuts, and pecans, which all pack in eight grams of monounsaturated fats and plenty of heart-disease-preventing omega-3 fatty acids in just one ounce. Just remember to stick to the serving size, as nuts are calorie-dense and easy to go overeat.
Just one cup of whole strawberries manages to come loaded with three grams of fiber, which helps nourish the friendly bacteria in your belly. Pair these organic berries with probiotic-rich Greek yogurt for a low-cal snack that's also good for your gut.
As one of our favorite portable fruits, you can snack on apples in the office or on the commute home—just don't scalpel their skins off! Apple peels are packed with ursolic acid, a compound that's been shown to burn fat and boast anti-inflammatory and antitumor properties.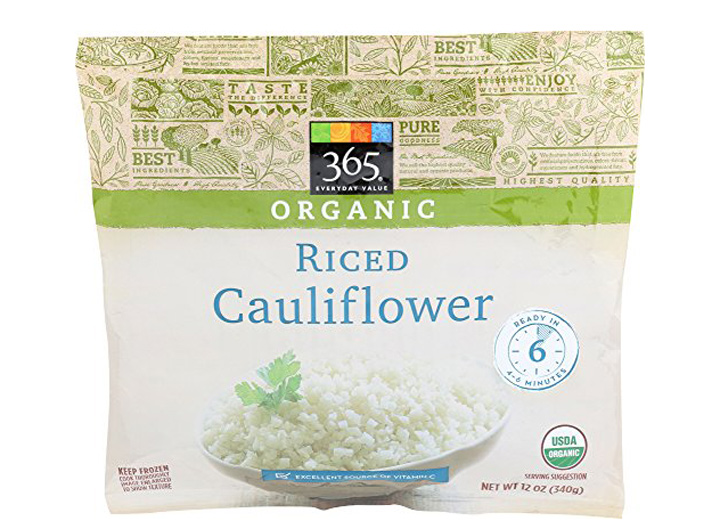 Whether you're looking to add more veggies to your diet, cut down on carbs, or go full-blown keto, riced cauliflower is a great swap for starchy rice—especially if you're short on time. The riced veggie is ready in about four to six minutes as opposed to brown rice, which usually requires nearly an hour on the stovetop!6254a4d1642c605c54bf1cab17d50f1e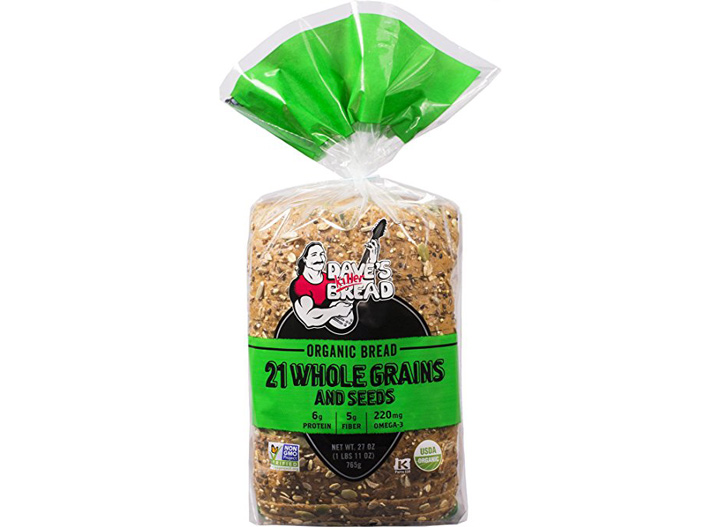 Don't fret the laundry list of ingredients on the back of this bread: This loaf loads up on 21 grains and seeds including superfoods such as organic flaxseed, pumpkin seeds, rye, millet, Kamut, and quinoa.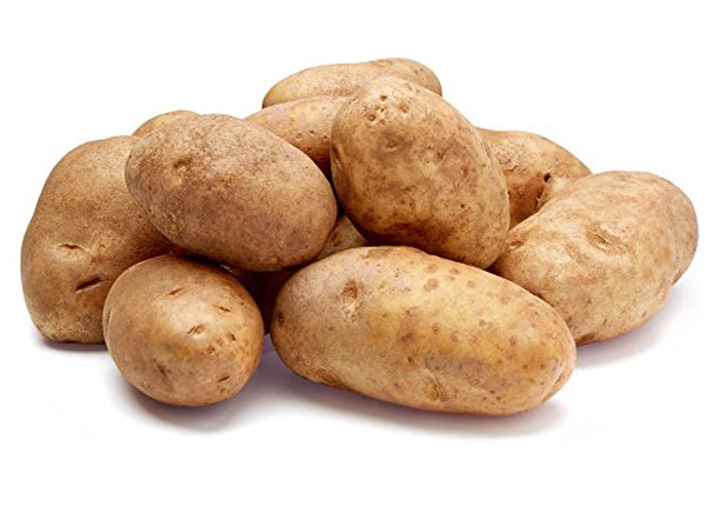 Baked, mashed, roasted, or scalloped, Russet potatoes aren't only super versatile but also totally nutritious. The starchy tubers contain a plethora of minerals such as mood-boosting magnesium, appetite-regulating zinc, as well as metabolism-regulating zinc.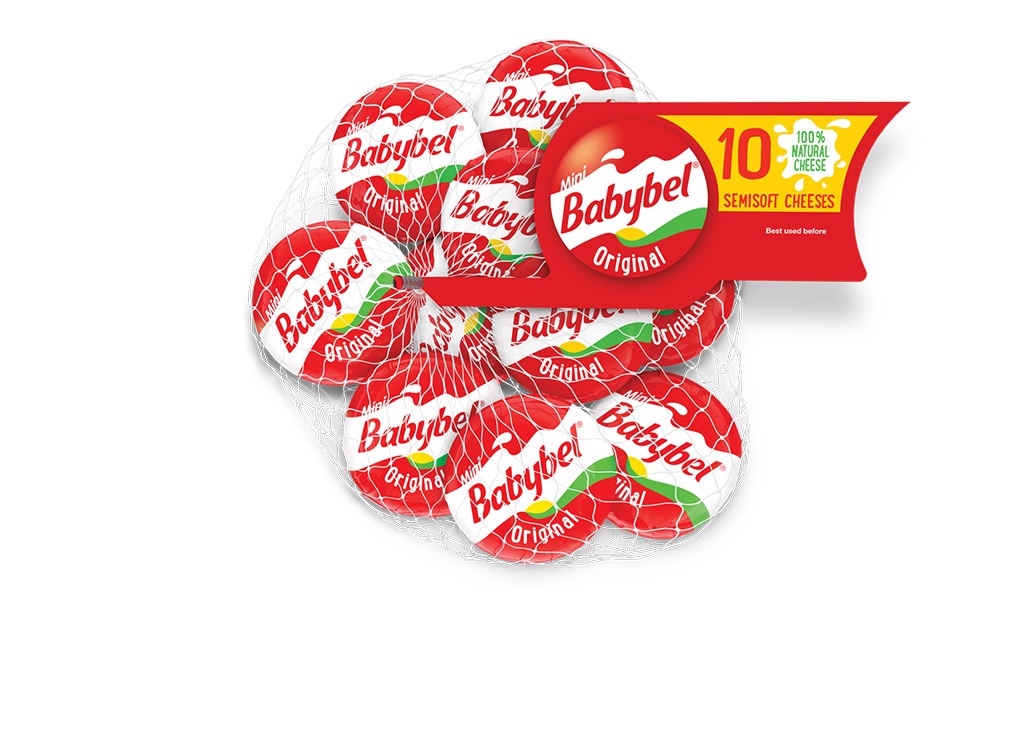 We're all aware of how mindless munching can turn into a full-fledged binge, especially when cheese is involved—which is exactly why we love Babybel's pre-portioned bites. They come in a fun-to-open wrapper and serve up five grams of satiating protein for only 70 calories.
Harmless Harvest sustainably sources their Thailand-grown coconuts to concoct this deliciously pink drink. And don't fret the bright hue; it's all natural! When the fruit's potent antioxidants are exposed to light, the reaction causes the water's color to change.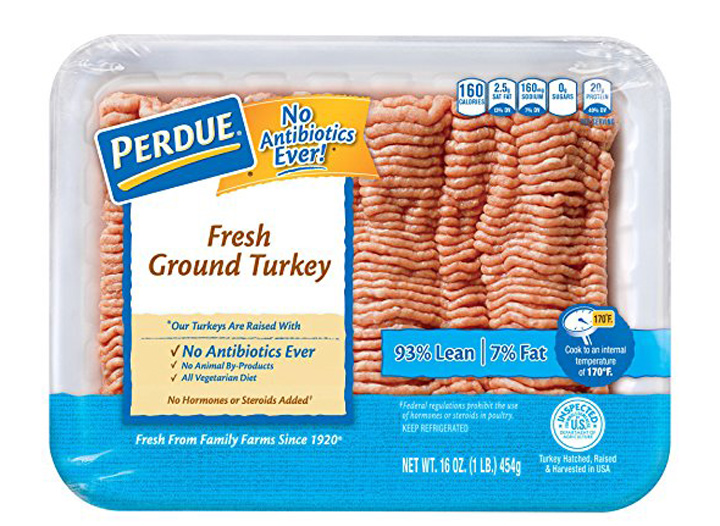 Purdue's 93-percent-lean ground turkey is trimmed enough to keep you toned yet juicy enough to help you stick to your slim-down plan. Not to mention, turkey has DHA omega-3s, which have been shown to support healthy nerve and brain function.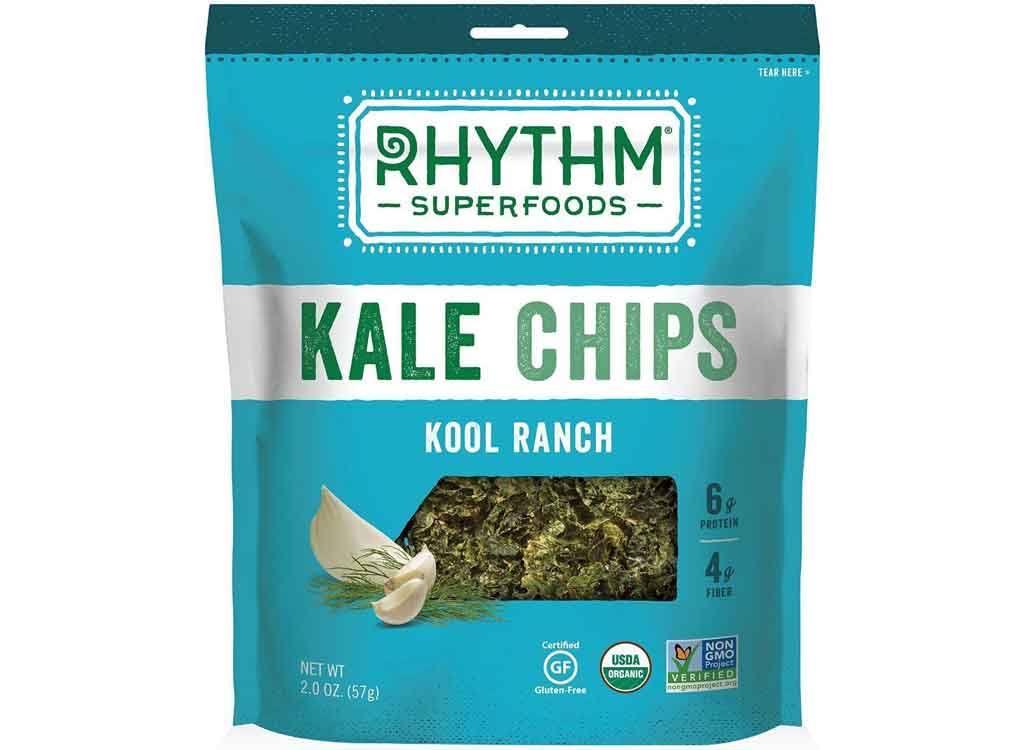 Crafted with minimally-processed kale, sunflower seeds, and tahini, this nutrient-dense snack is sure to satisfy you with the potato-chip-crunch you're craving—sans the extra calories and fat. Snack on these kale chips on their own or toss them atop a salad for added texture.
With 1.6 grams of soluble fiber and 3.4 grams of insoluble fiber, this morning meal can help you slash your risk of heart disease and help regulate your digestive tract. As if you needed another reason to indulge in some overnight oats!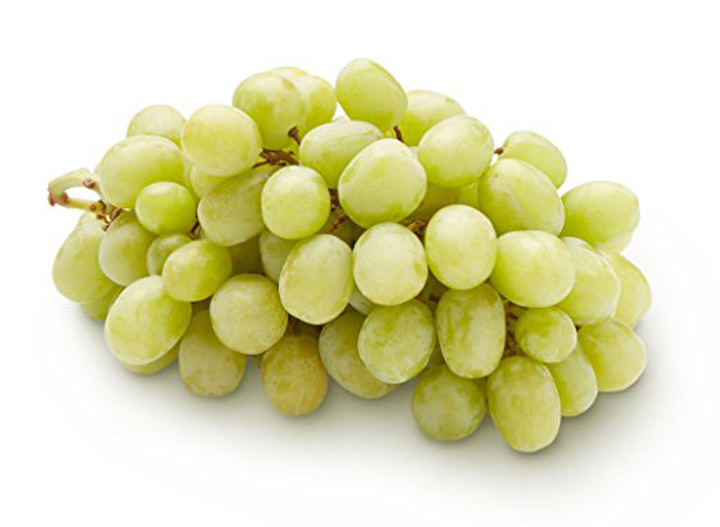 A study in the Journal of Nutrition found that eating polyphenol-packed grapes can decrease your risk for cardiovascular disease. Instead of cooling down with a sugar-laden popsicle, try popping a bunch into the freezer for a refreshing snack. In fact, that's one of the 16 Post-Workout Snacks Fitness Experts Swear By.
Organic brown rice and antioxidant-packed sweet potatoes are sprinkled with cinnamon and molasses for a sweet start to your a.m.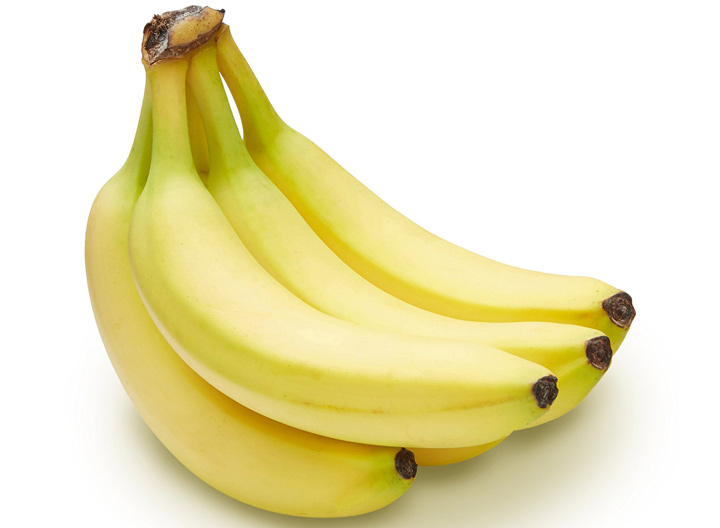 They help you burn fat, build muscle, and fight cancer—and that's just a few of the Amazing Things That Happen to Your Body When You Eat Bananas. No wonder why they're the country's favorite fruit!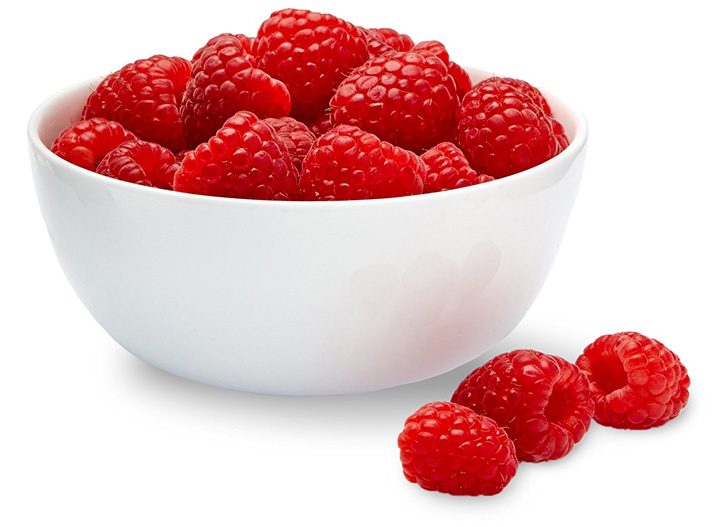 Plucked at their peak and rife with free-radical-fighting antioxidants, raspberries make an ideal sweet snack. Plus, these ruby red berries contain anthocyanins, which help lower blood sugar levels and ward off diabetes.
Fried, boiled, poached, scrambled, or baked—we'll take eggs in any shape and form. The slim-down breakfast staple not only packs in six grams of protein per orb, it also contains choline, an essential nutrient that helps support a healthy metabolism.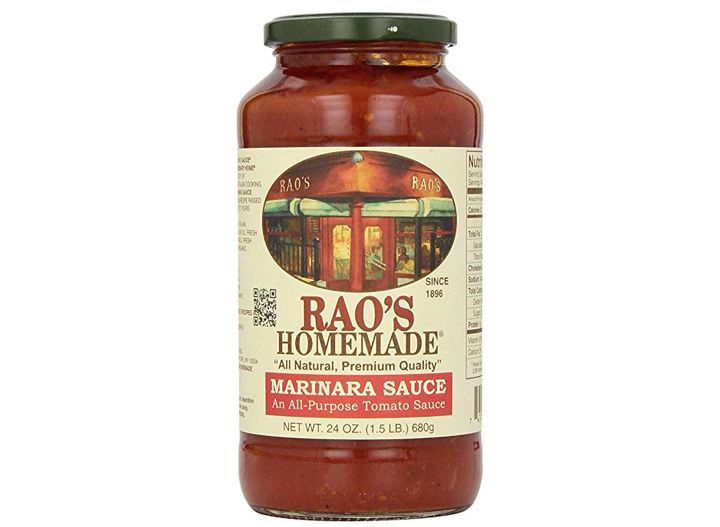 Simmered with Italian tomatoes, olive oil, basil, garlic, and oregano, this marinara snagged our top spot when we tested 11 pasta sauces. We especially love that this sauce doesn't skimp out on heart-healthy fats, which help your body absorb the tomatoes' fat-soluble vitamins.
Whether you're whipping up a quick guac, subbing mayo for the fruit in sandwiches, or topping toast with it, avocados should be a staple in everyone's kitchen. They're rife with fiber, vitamin E, vitamin K, and potassium.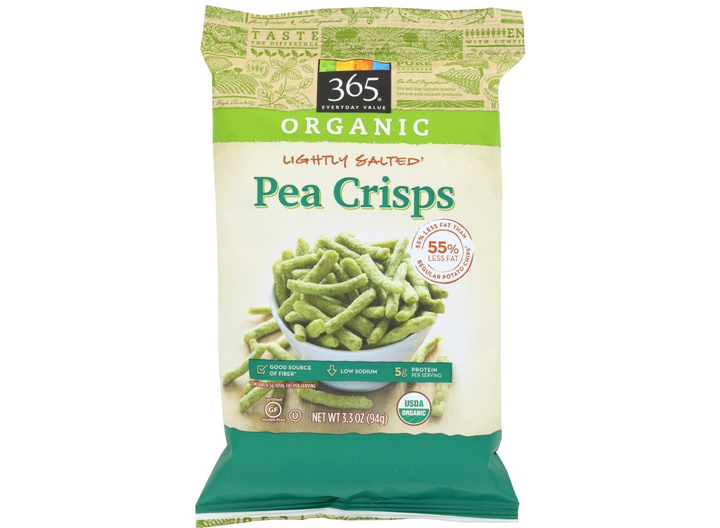 Skip the Lay's and grab a bag of these low-sodium pea crisps. With a whopping five grams of both protein and fiber per serving, this crunchy snack will crush your potato chip cravings without leaving you greasy-fingered and guilt-ridden.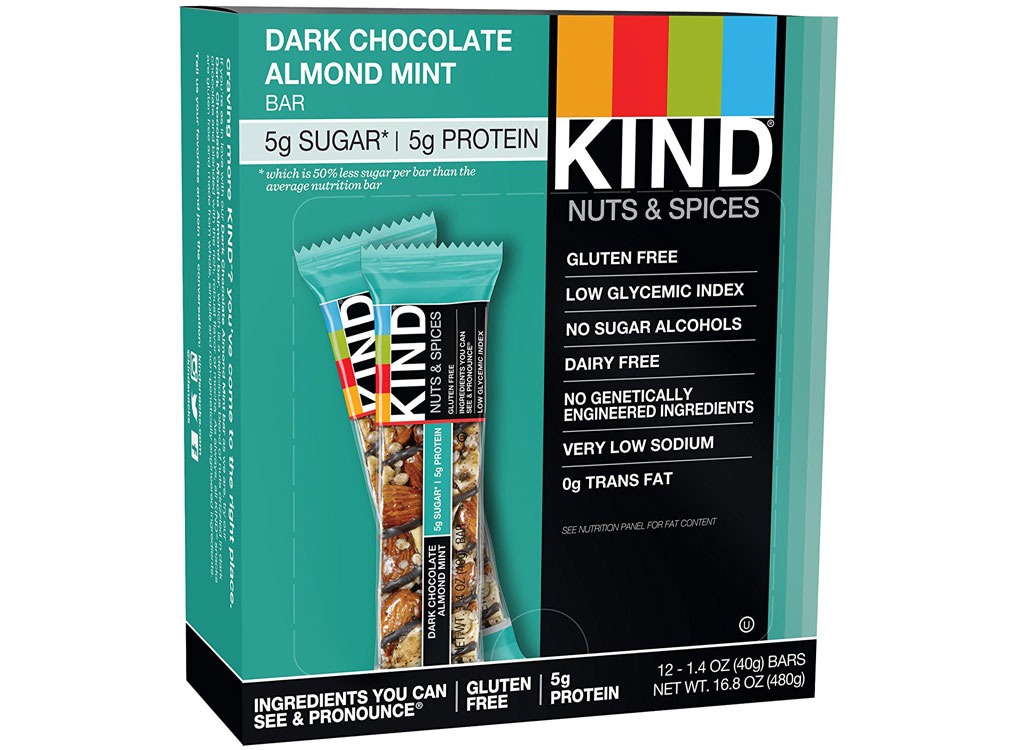 Although these bars boast a sizable fat content—most of it comes from satiating almonds and cashews—these minty chocolate bars will help quell a rumbling belly.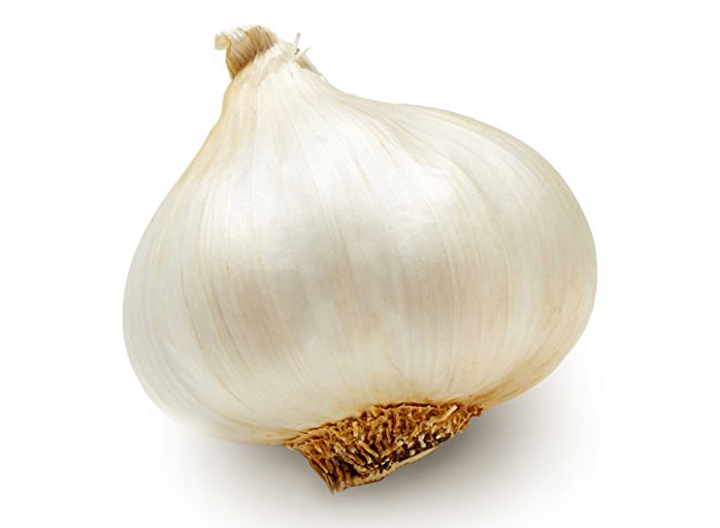 Allicin, the active compound which is responsible for this allium's zesty scent, also helps lower your lipid levels, and fight hypertension and cancer. Garlic has also been linked to reducing cholesterol levels and your risk of heart disease.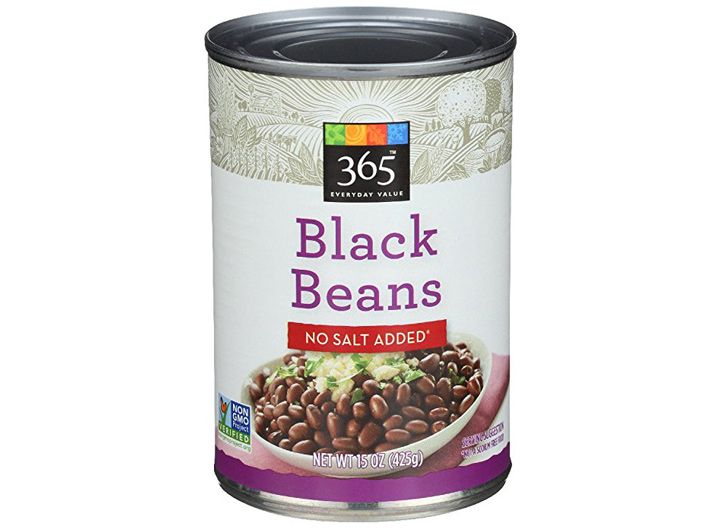 Beans are a nutritious pantry staple that fare well in a variety of dishes. They add digestion-aiding fiber to your soups, chilis, and stews and make a mean taco topper. What's more, just a half-cup serving of the legumes serve up more of blood-pressure-normalizing potassium than a medium banana!
Looking for an easy way to brighten up your dinner? Sprinkle some chopped cilantro onto baked chicken, seared scallops, or one of our best soups that burn fat.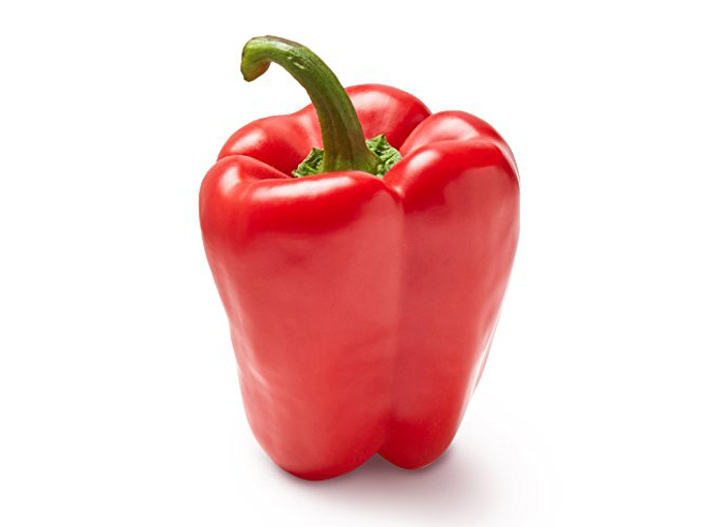 For a quick and easy way to add vitamins A and C—and a potent crunch factor—to your diet, slice up a bright bell pepper onto salads, puree them in soups, and chop and toss them into homemade salsa.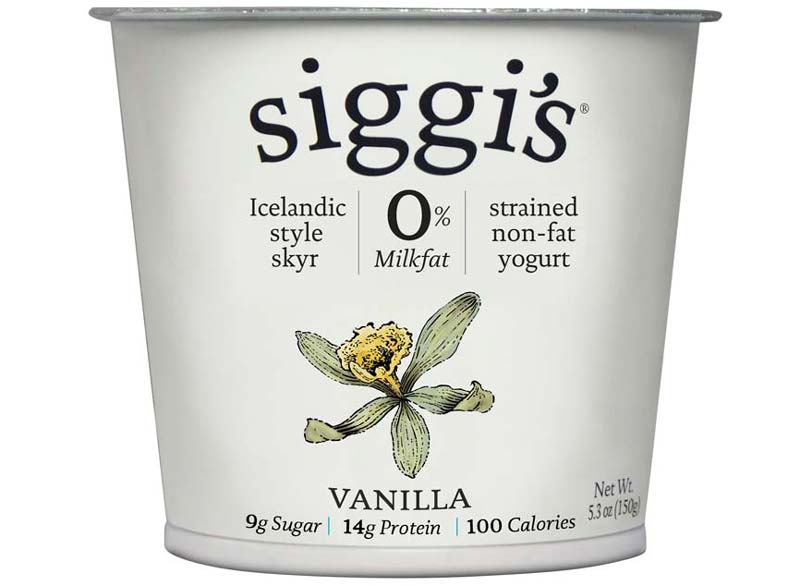 Icelandic skyr gets its divinely-rich texture due to straining out the whey and is lightly sweetened with organic agave nectar and Madagascar bourbon vanilla. Top your probiotic-spiked container with some chia seeds and fruit, as the added fiber will help feed the yogurt's good bacteria.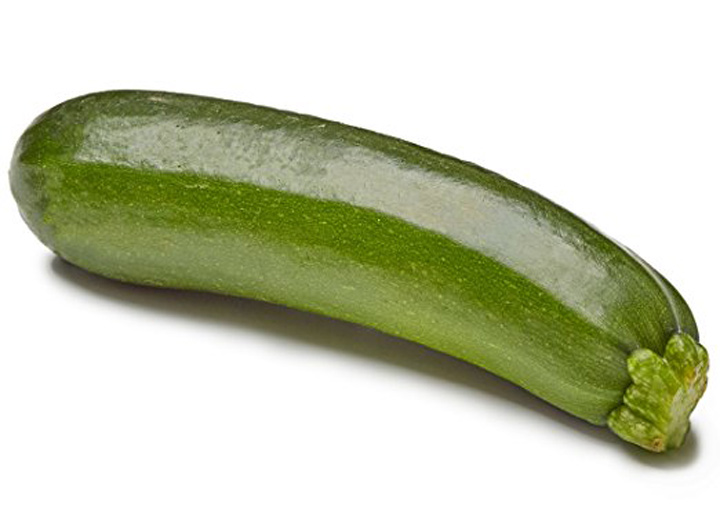 Make it a habit to swap your regular carby noodle for some slimming zoodles every once in a while. Pair the strings with a hearty red sauce (like Rao's) and a dash of Parmesan cheese for an Italian-inspired meal that won't show up on your waistline.
Creamy, light ice cream is spiked with textured rolled oats in this pint that packs in 240 fewer calories and 23 fewer grams of sugar per half-cup than Ben & Jerry's Oat of This Swirled flavor. Talk about a guilt-free indulgence!
These individually-sized swiss cheese wedges are seasoned with parsley, onion, and garlic for a savory experience you'll keep returning for. And we're totally not judging if you unwrap a second wedge—one packs in a measly 35 calories.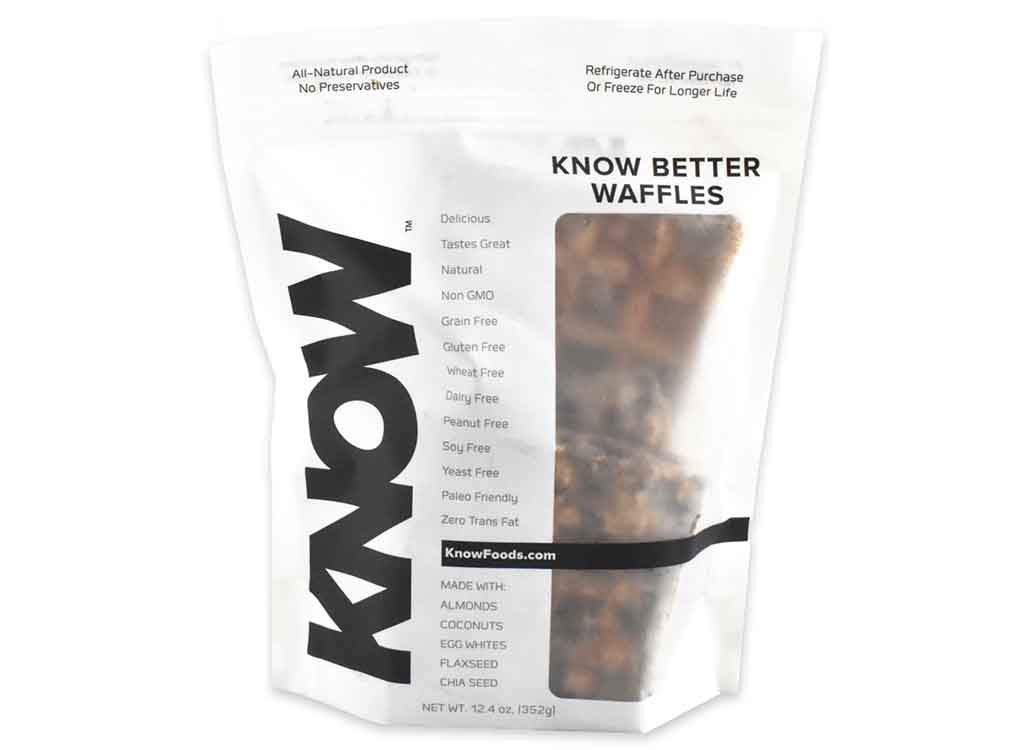 These keto- and Paleo-friendly chocolate chip waffles are grain-free, gluten-free, and baked with coconut flour, chia seeds, and egg whites for added protein. Leggo your Eggo and fork into a Know Foods waffle instead.
Peel back these seedless, Cali-grown mandarins for a fresh snack that's packed with flu-fighting vitamin C and skin-healing vitamin A.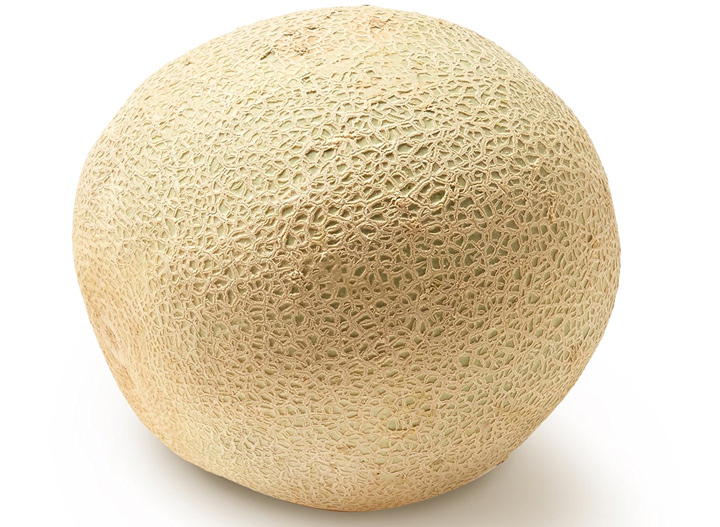 Just one cup of cubed cantaloupe packs in more than a hundred percent of the day's vitamin A. This fat-soluble nutrient helps keep your vision sharp and skin clear.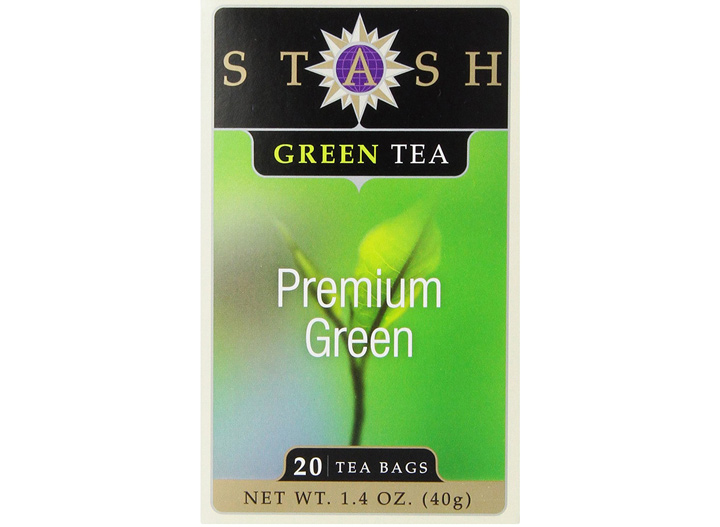 While numerous studies have linked green tea to weight loss, here's a lesser known fact: The brew can help lower blood pressure by improving blood flow and blood vessel dilation, according to a study in the European Heart Journal.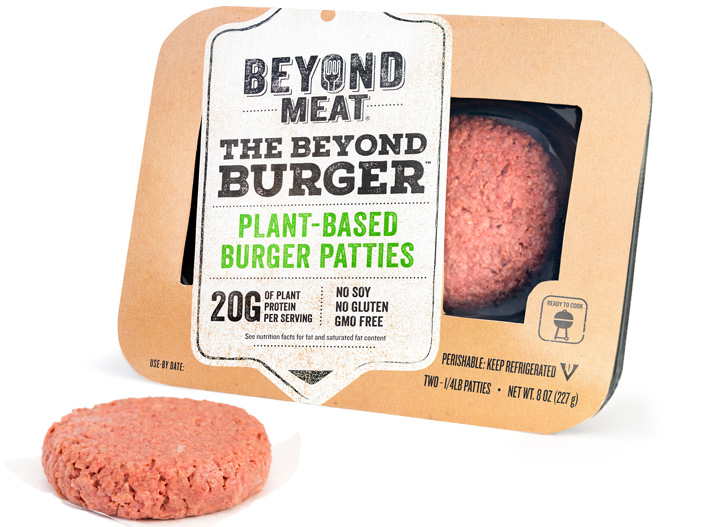 Made with non-GMO ingredients such as pea protein isolate, canola oil, and coconut oil, you'll become bewildered that this completely meat-free burger tastes like the real thing.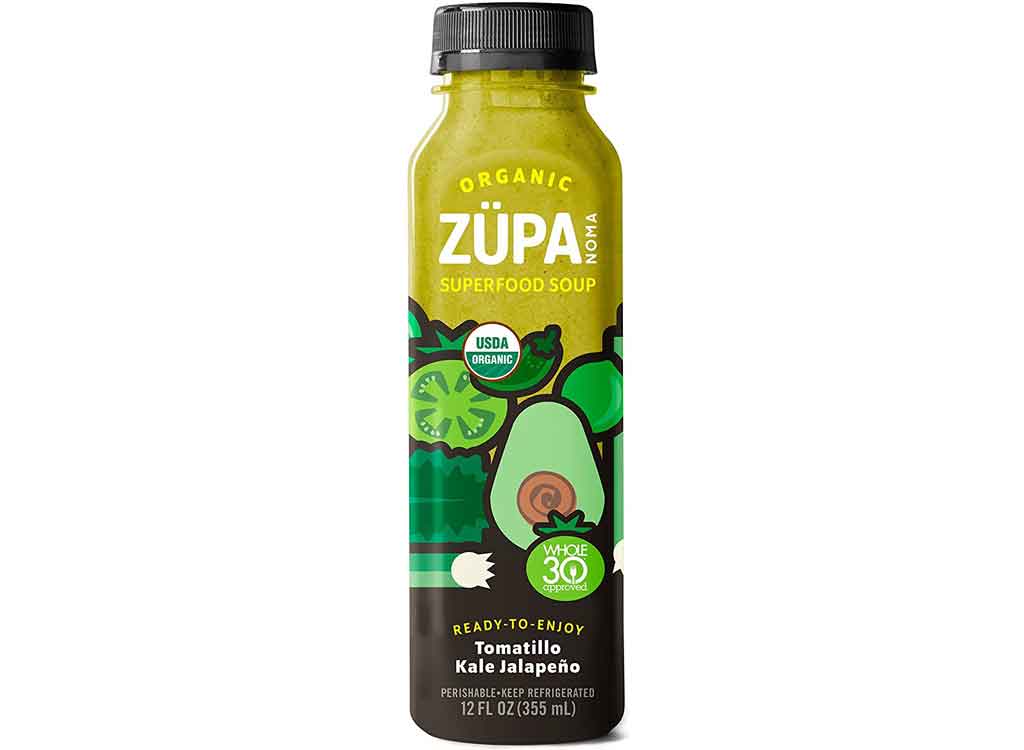 This zesty soup is meant to be served chilled, so you don't have to bother heating up lunch on-the-go. Plus, it's made with organic veggies and superfoods such as spirulina.
Not only do these mini watermelons act as an eye-catching centerpiece, they're serious nutrition powerhouses. The pink-fleshed fruit boasts solid amounts of vitamins A and C, as well as potassium—a mineral that's vital for organ health.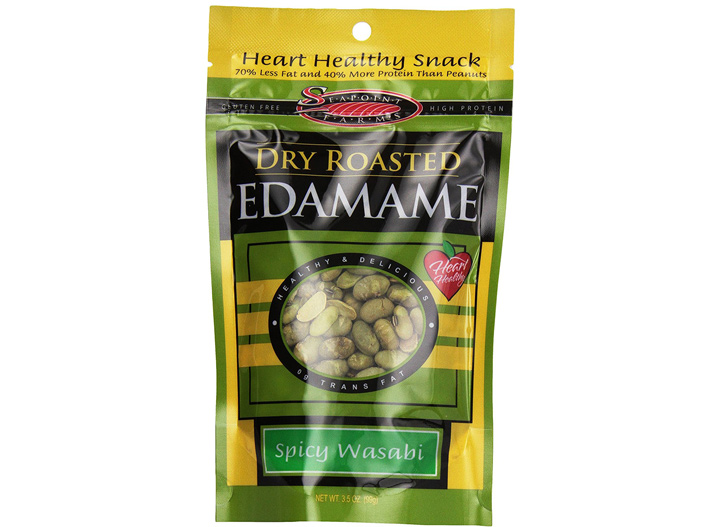 When you're craving crunch and don't plan on sabotaging your sundress season body goals, grab a handful of these wasabi-dusted edamame snacks. They pack in a walloping 14 grams of plant-based protein, deeming this pick a perfect post-workout snack.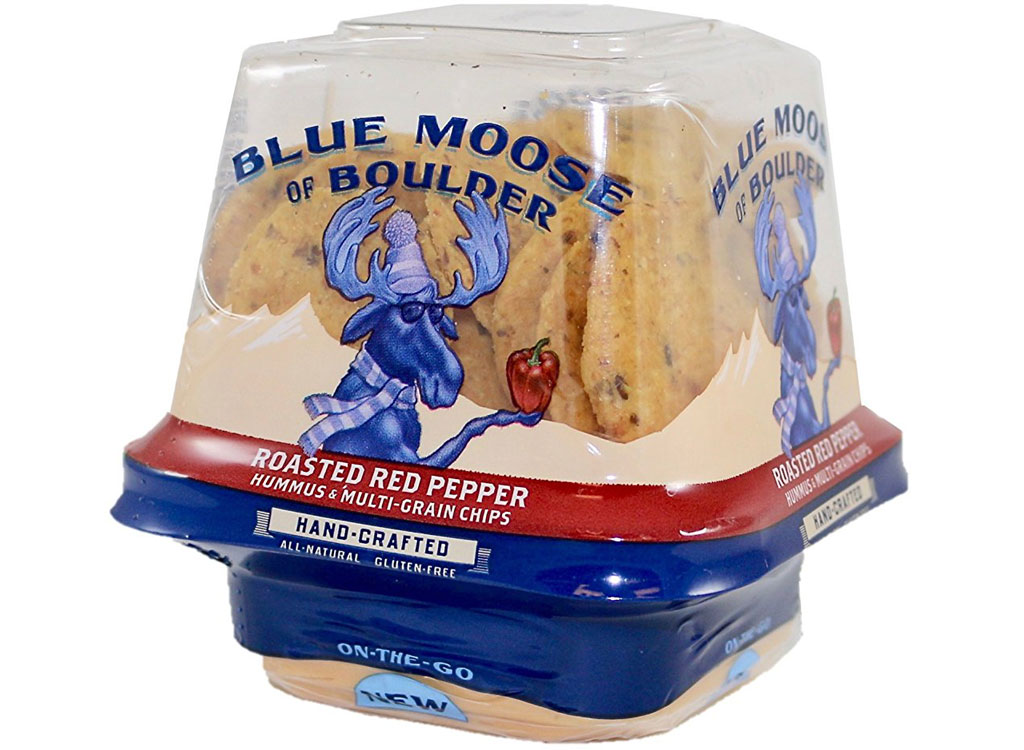 Keep this portable hummus-and-chips snack pack in your office fridge for a midday snack that'll kick hunger to the curb.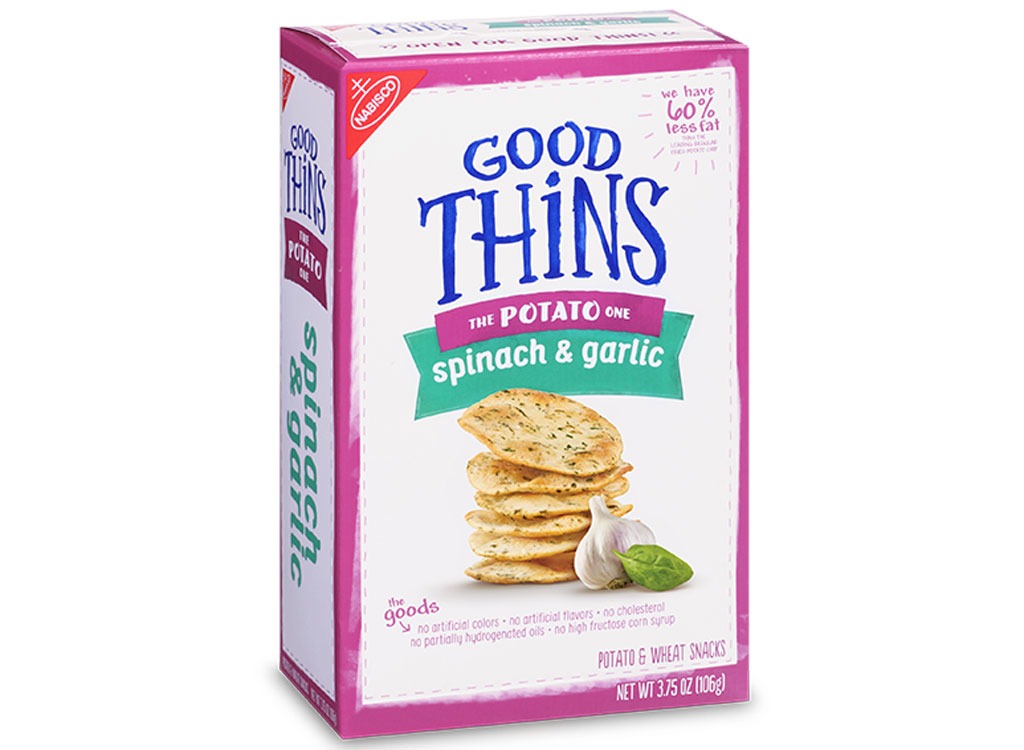 With 60 percent less fat than your usual fried potato chips, these upgraded potato crackers are crafted with potato flour and zero partially-hydrogenated oils or artificial colors and flavors.
Find yourself stuck counting sheep come midnight? Peel back the fuzzy kiwi skin and dig in! The Hulk-hued fruit was deemed one of our 20 Best Foods For Better Sleep because it contains the sleep-inducing hormone serotonin and folate, which can help you catch Zzzs.
April Benshosan
April is a born-and-raised Brooklynite who has a passion for all things health, wellness, and tastebud-related.
Read more about April