The Best 5K in Every State
Avid runners and beginners alike will enjoy these fun 5Ks!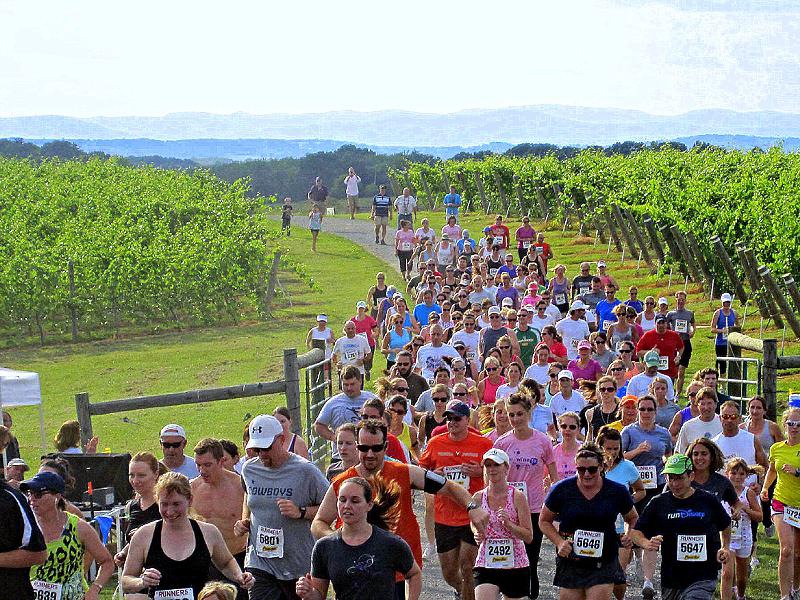 Whether you have a rack of race medals mounted to your wall or you only lace up your sneakers when cajoled by coworkers to participate in a philanthropy, you've just stumbled on an article that's guaranteed to make you want to pound the pavement! We've collated a list of what we think are the top 5Ks you should enter to both achieve rapid weight loss and to maybe even fall in love with running—or at least not despise it as much. Either way, pack your bags and hit the pavement, trails, sand dunes, grassy hills, mud pits and inflatable toys with these 50 awesome 5Ks.
Finish on the 50
The Auburn Running Festival sets the mark on this epic list of races. Offering a half-marathon, 10K, 5K and fun run for the little tikes, it's no wonder why it is called a festival! No matter which run you chose to sign up for, the finish is the same: you end on the 50-yard line of the Jordan-Hare Stadium. You even get a little bit of history at the starting line, where you anxiously await the gun to go off by Toomers Corner, a family-run business that holds world-famous freshly squeezed lemonade and the hearts of many in Auburn. This year's race has already passed, but that gives you plenty of time to train for the sixth annual race in March of 2017!
Beat Beethoven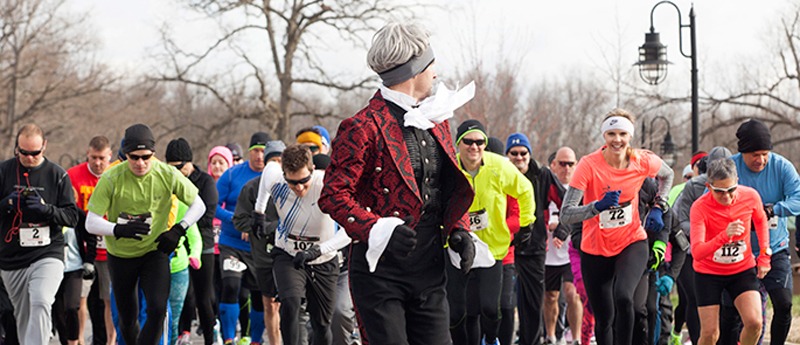 It will be hard not to lose belly fat while chasing after Beethoven. Well, after his Fifth Symphony that is. The object of this 5K is to cross the finish line before the last note of one of Beethoven's most treasured compositions, which is approximately 31 minutes long. Those who clock in just before that mark receive a free admission to any Fairbanks Symphony concert performance (excluding the holiday concert) of their choice! Lace up your shoes and get ready to run in the key of C minor next April!
Hell's Furnace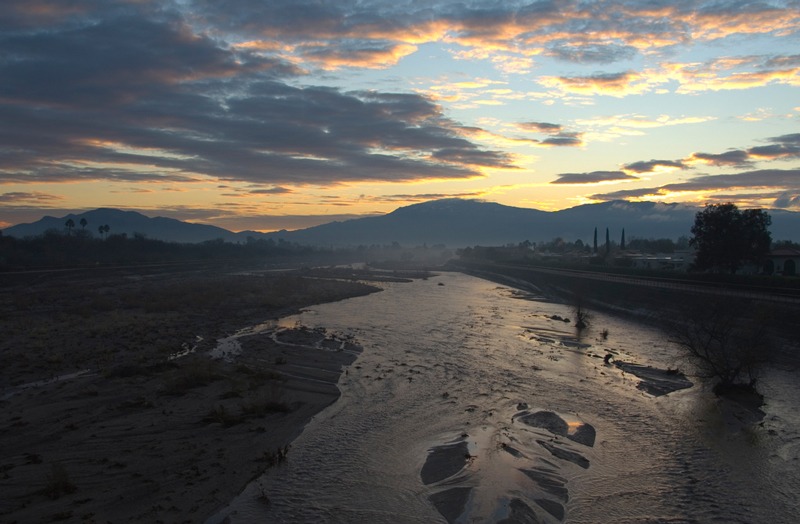 "Run the Wash!" That's the slogan to this treacherous 5K— yes, treacherous— it is after all called Hell's Furnace. Why? The self-supported race is run in the depths of the sandy Rillito wash during the hottest period of the day in the summertime, right smack dab in the middle at 2:00pm. Make sure to pack a lot of water because this race does not have water stations. In fact, this race is so challenging that it is recommended that runners should be able to run the 5K in under 30 minutes to register for this blistering hot beast (seriously temperatures can exceed 100 degrees Fahrenheit). So, beginners, you may want to opt for a 5K that won't cause you to have a heat stroke, like the one in Alaska!
Jingle Bell Run
Come out to Little Rock on December 3rd and run to raise money for the Arthritis Foundation's Jingle Bell Run. These races are held country-wide, however, Arkansas is a location you should seriously consider traveling to for this race because it has one of the highest concentrations of people that suffer from this collagen-degenerative disability. So throw on your ugly Christmas sweater, reindeer antlers, and Christmas-light high socks and run for those who can't.
Santa Anita Derby Day 5K
"Get off your high horse!" But really, though, there are absolutely no horses allowed in this horse-inspired event. Bust open the gates and charge at full speed, or jog, and enjoy competing in one of Los Angeles' most scenic races.
Hit & Run 5K

This is probably one of the only legal Hit and Runs known to man. You are bound to melt off those love handles after both running and jumping through some of these wacky obstacles. The tagline is, "Want to enjoy the obstacle course that makes even the toughest of ninjas giggle?" How could a chuckle not sneak out of even the most macho and/or fierce fighters out there with obstacle names like "Worm Walk" and "Duck or Dive." Get laughing and get ready for the heart rate-acceleration of a lifetime.
The Color Run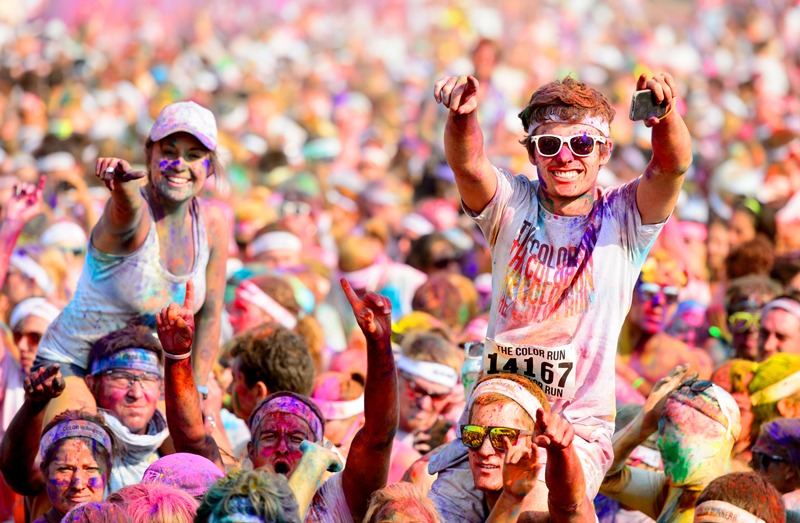 You didn't think we could write a story about the best 5Ks in the United States without at least mentioning the Color Run, did you? Regardless of what you thought, it's here, it's happening and you best be signing up for it before it runs on October 22nd at Seaside Park in Bridgeport, CT. Gain an assortment of vibrant colors, while you run to lose 10 pounds… and for fun! This year the Color Run has upped its game due to its high demand, worldwide. This year reflects a tropical theme, so if you have done one in the past you will be in for something a little different this time. The colors are even brighter!
Merry in May 5K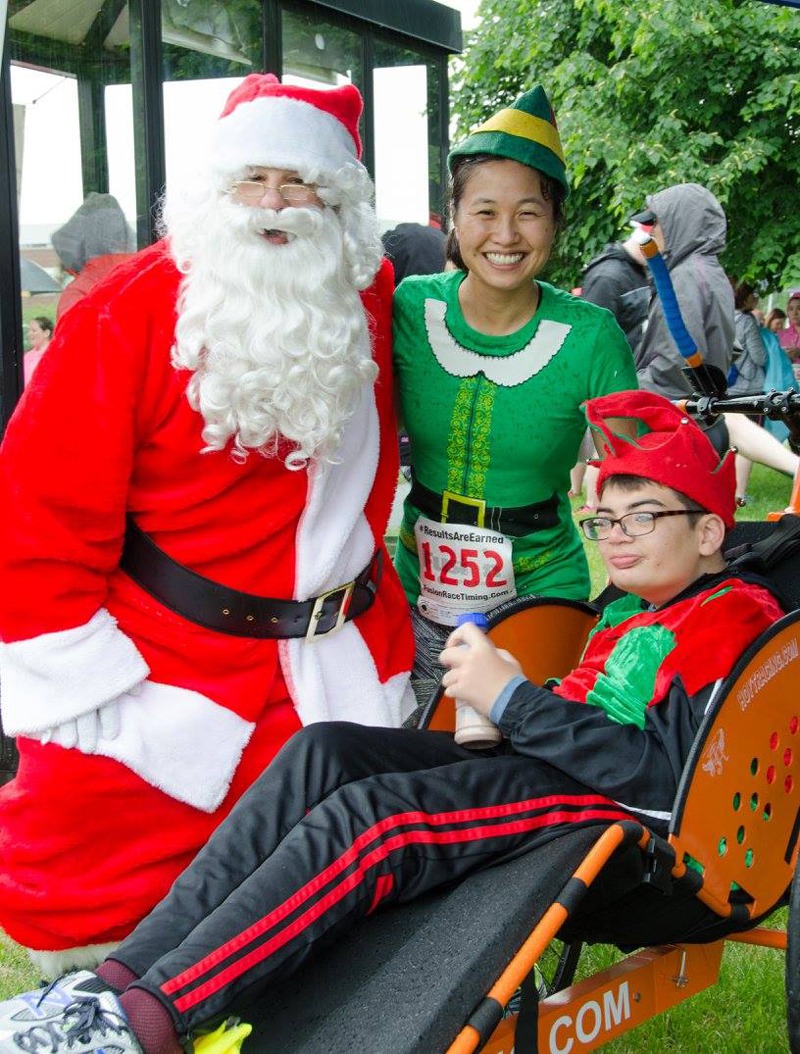 Christmas in July? How about Christmas in May! Hosted by Preston's March for Energy, a nonprofit organization that provides adaptive bikes to kids with special needs, sweet talks Santa into coming to town eight months early. At this 5K, two children are presented with a brand new bike that accommodates to their needs.
Walt Disney World 5K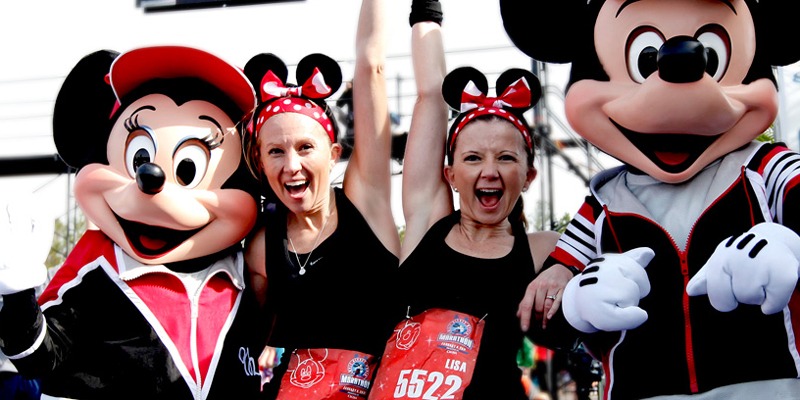 Who wouldn't want to run around the happiest place on Earth? Wake the kids up bright n' early to hop in this race that all kinds of runners can enjoy. You will not want to go for a personal record on this course because there are multiple stops where you can snap a pic with your fave Disney characters. Enjoy your journey through Epcot, and don't forget to slow down so you can get your picture taken with Mickey and Minnie Mouse!
Anything is Possible 5K
Run back in time and party all night! Make sure you fuel up on caffeine before this race because it doesn't get going till 1:50am on November 6, 2016, i.e. the night Daylight Savings Time occurs. Quite literally, you will finish the race before you even "start" because the time change occurs right in the middle of it. Time traveling really is possible with this 5K! All runners get pajama pants, glow items and free admission to the after party, so make sure to mosey on over to Georgia for this epic event.
Volcano Rain Forest 5K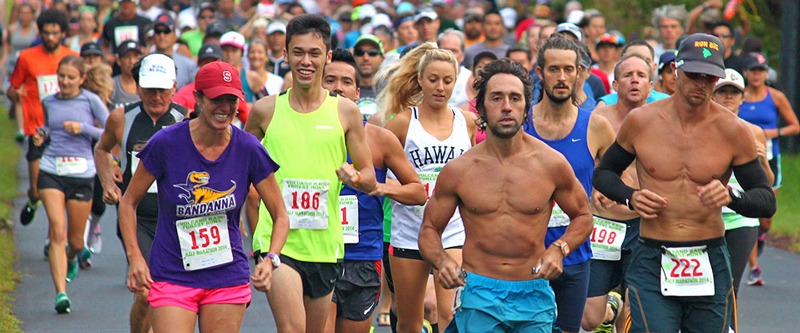 This upcoming 5K just made a great excuse for you to take a vacation to Hawaii. But hurry, because this race takes place on August 20th so buy those plane tickets now! If you need to justify the trek over the ocean, sign up for a race with more mileage like the 10K or half marathon. Whichever you decide, you will be able to cruise through the heart of the Volcano Village and the native rainforest, and even capture glimpses of the Mauna Kea and Mauna Loa volcanoes. And when the race is over, order a side of lomi lomi salmon, a traditional dish whose alpha-linoleic acids will help you ward off any inflammation you may have irked while running alongside volcanoes.
Ho, Ho, Ho Hustle 5K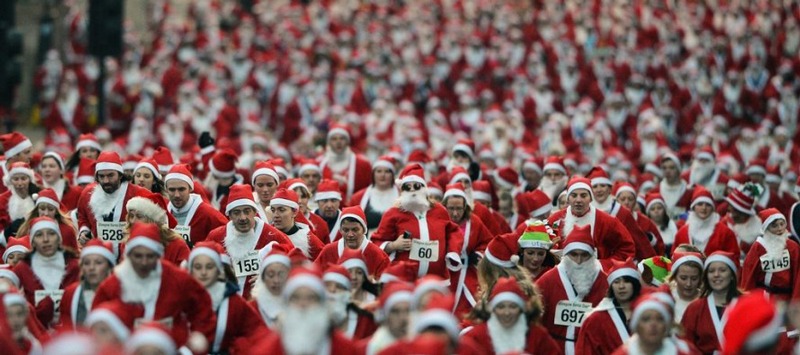 Jump into the good ol' jolly spirit with this 5K in the state capital! What better way to boost your metabolism than with 5K training right in time for the holidays? You can go into your family's Christmas dinner feast a couple pounds lighter. Tie up your black boots and strap on your bells, because Santa (or hundreds of them for that matter) is coming to town.
Hot Chocolate 5K

Finish off October with a bang, more specifically a 5K paired with a cup or two of hot cocoa. Chicago has been the hot spot for this fun-themed race, although it's offered in a few other cities as well. Trot or speed through Grant Park to get to the finish line, where you will receive a goodie bag filled with bananas and dark chocolate treats that are free of gluten, dairy, and nuts. Oh, and of course you will be rewarded with a warm cup of hot chocolate.
Blaze the Glaze 5K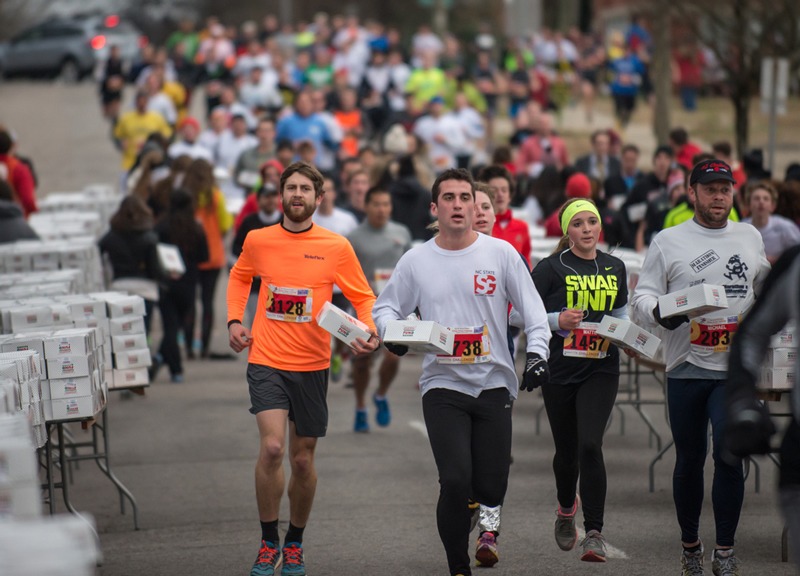 Similar to the Krispy Kreme Challenge that takes place in North Carolina, this run has got a bit of a different twist. Instead of eating a dozen donuts by yourself coupled with running 5 miles all in under one hour, this race is a bit less vomit-provoking. This small town race offers donuts at each kilometer and each donut you consume deducts time from your overall race time. So, the guy who comes in first place may actually not be the winner; it may just be the guy or gal that was three people behind him simply because they ate more donuts! Bonus points to you if you schedule this race as one of your cheat meals.
River Run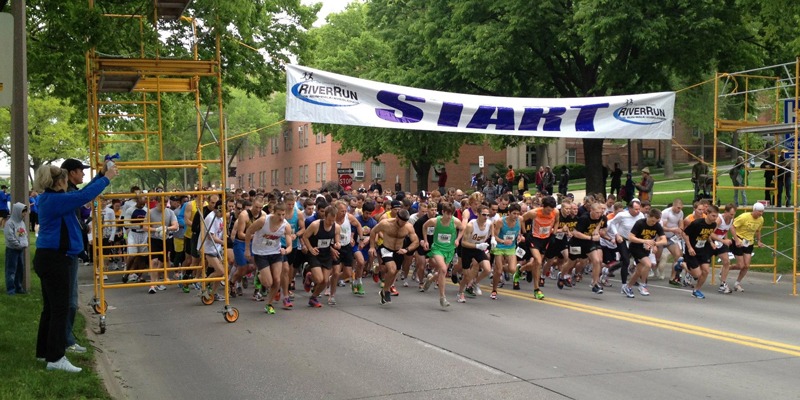 April 30, 2017 will mark the University of Iowa's 38th annual River Run 5K/10K run, walk and wheelchair race. What's special about this event, in particular, is its cause: the proceeds go to two businesses and foundations that support people with physical and mental disabilities. Way to go Iowa, this is an admirable race.
Black Light Run
Instead of trying to shine bright like a diamond, how about you try and glow for a change of pace? Oh and speaking of pace, make sure yours is not too brisk so you can enjoy all the neon colors and glowing bodies that wisp past and run beside you. What a thrilling way to scorch some belly fat! Check out this race in Kansas City, Kansas on August 20th. Just show up to the line in a white t-shirt and you will be coated in UV Neon Glow Powder, which becomes apparent as you run under the blacklight glow stations. Make sure to stick around for a wicked after party, too!
Hosparus LUNAR5K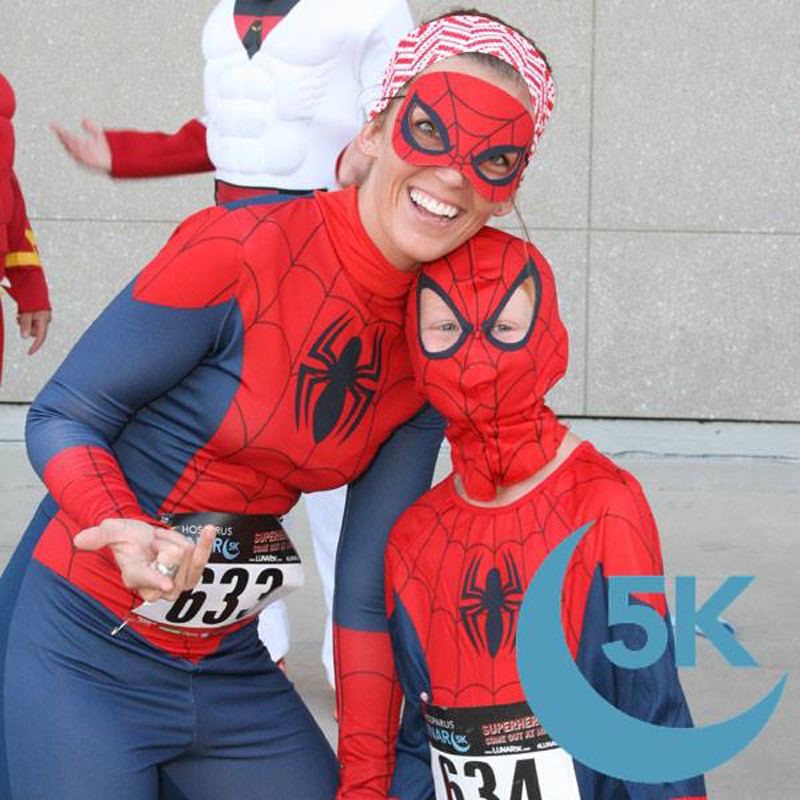 This is another extraordinary 5K that benefits a group of people in need. The whole 100% of net proceeds goes toward the 6,000+ patients at Hosparus, Louisville's singular hospice care provider, who cannot afford their stay on their own. A common theme for participants is dressing up as your favorite superhero, so you can run through an evening of lights and lively music with a heroic fervor!
Jazz Half Marathon & 5K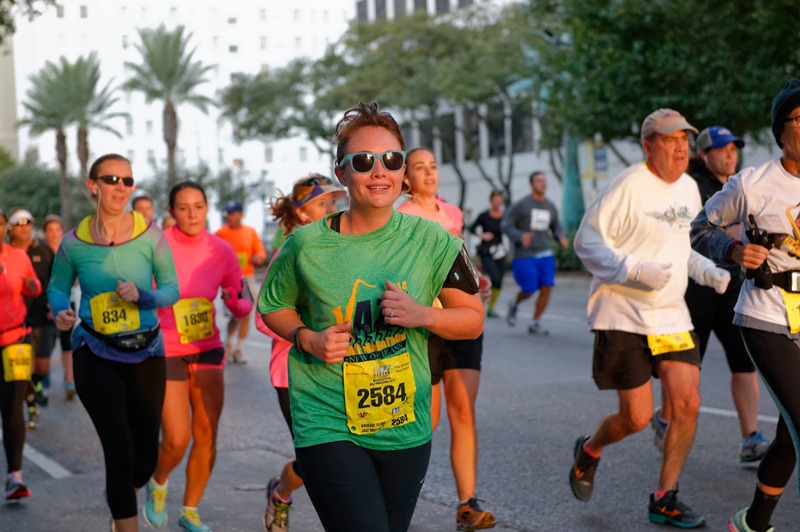 Let's keep the good causes rollin'! According to the race website, "The Jazz Half Marathon & 5K benefits the LaNasa-Greco Center (at Children's hospital) for Cancer and Blood Disorders, treats more than 1,100 children each year." Wow! This race starts right at 7:00AM, and the jazz starts at 8:30AM sharp so you have plenty of time to finish and refuel with a healthy breakfast.
Eat this tip: Muscle starts breaking down immediately after you cease exercise. Make sure to replenish your muscles with a hearty meal or, at the least, a snack with a 4:1 ratio of carbohydrates to protein.
Craft Brew Race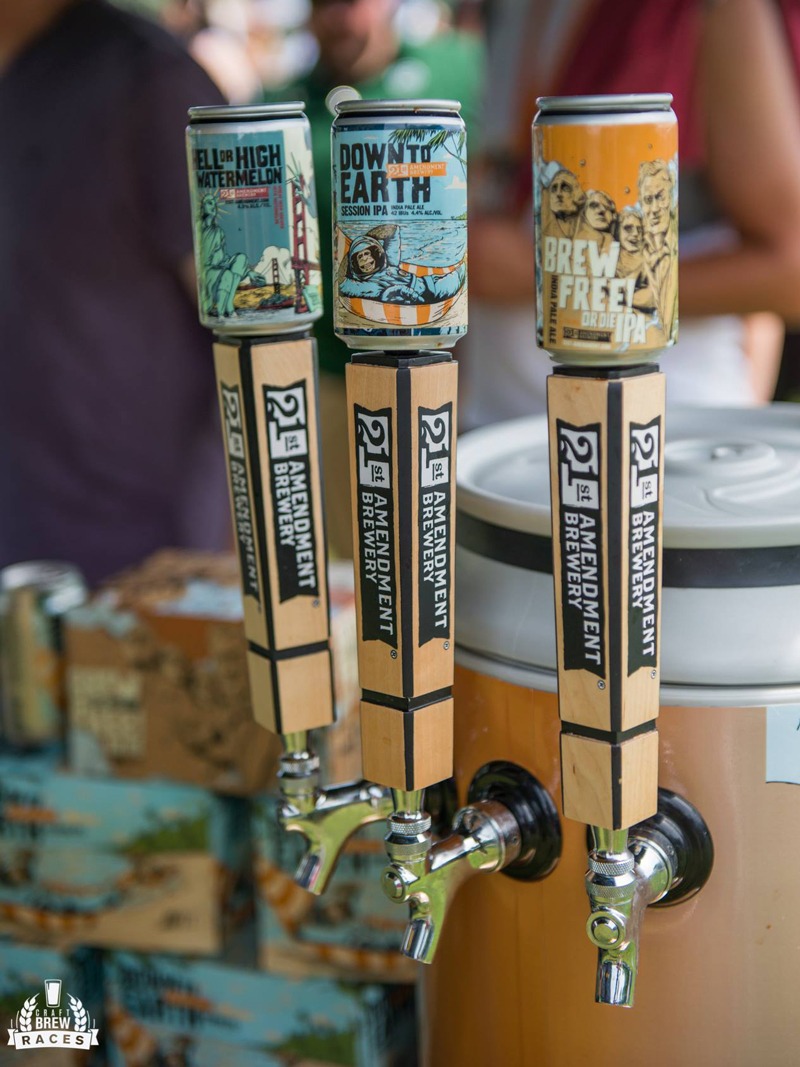 Portland has got the brews for you! Kick back and relax with a crisp craft brew frenzy upon the finish. You are bound to break a sweat after walking, jogging or zooming through the 3.1-mile race, so make sure to replenish with samples from 44 local breweries. Enjoy a three-hour festival after the race featuring delicious food trucks and live music.
ROC Race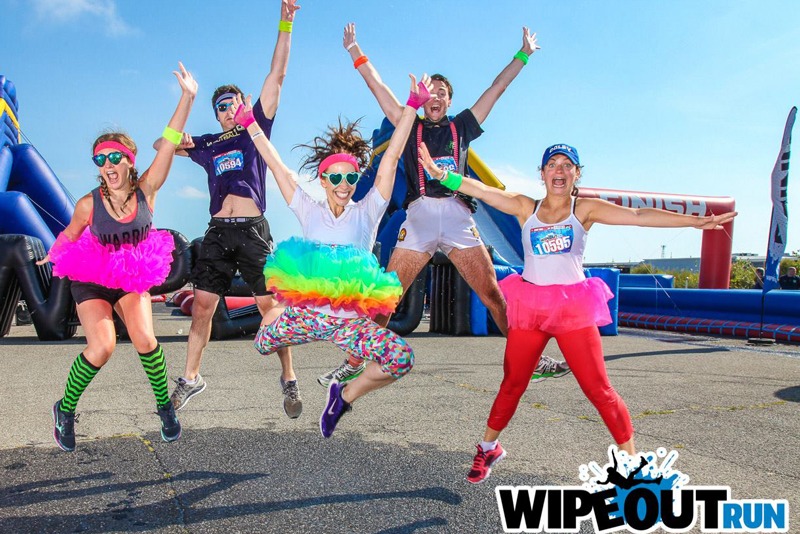 The show that makes you clutch your chest to prevent a heart attack induced by laughing uncontrollably has finally made a race for all to participate in. Seriously, you only need to be 13 years of age to sign up! The Ridiculous Obstacle Challenge (ROC) is a replication of the obstacles you would see on ABC's Wipeout. Drop that mcdonald's breakfast and start training….on a trampoline, because this race will have you working all kinds of muscles. The largest team to finish receives $500, so accumulate a team of people that are ready for a day of utter hysteria.
Survival Beach 5K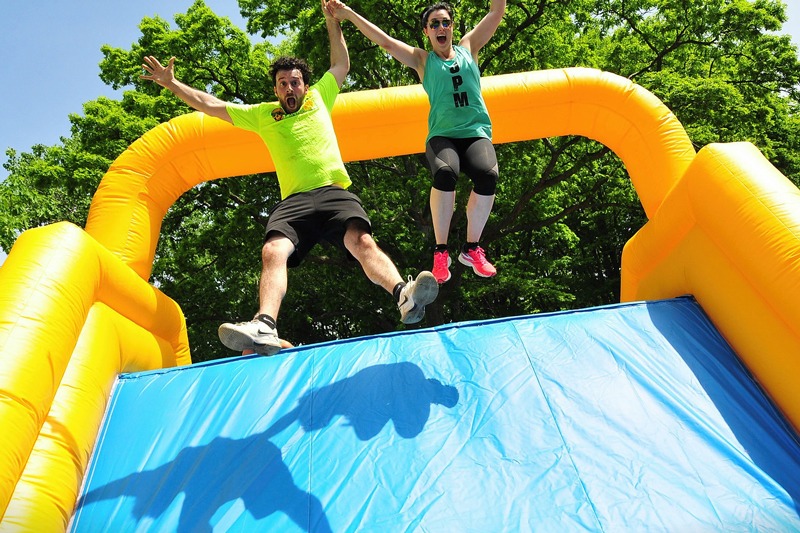 "The obstacles are coming, the obstacles are coming!" On September 17th Boston's own Revere beach will be hosting the adventure/obstacle-laden 5K competition called, Survival Beach. Soak up the sun, sweat it out and maneuver through that sand to the best of your ability; this is a race that welcomes people with all different kinds of fitness backgrounds. Will you survive the 20 obstacles? Sign up and find out!
Electric Run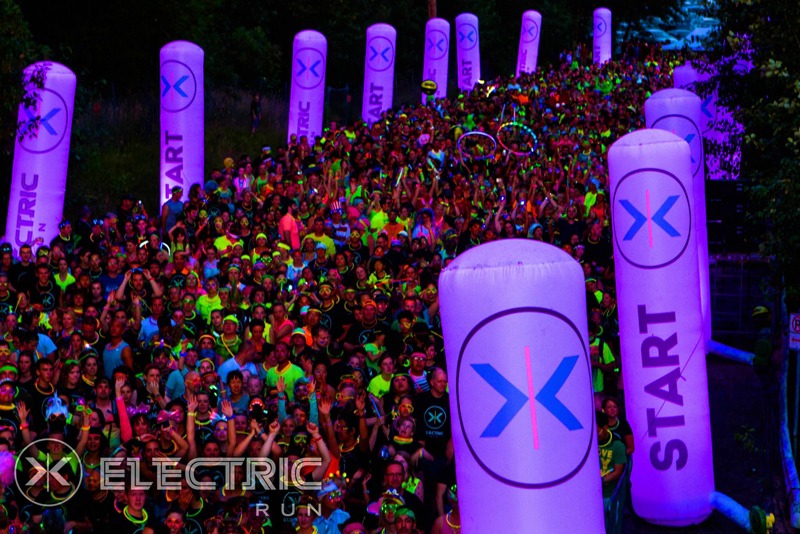 It's electric! There is truth to this song lyric for this race. Coined as a "global phenomenon," this race provides the party of a lifetime. Each kilometer holds a themed dance party zone, but these are not the only stations that enable you to enjoy beats from EDM (electric dance music) to Disco. The whole race is bumping with your favorite, upbeat jams!
Warrior Dash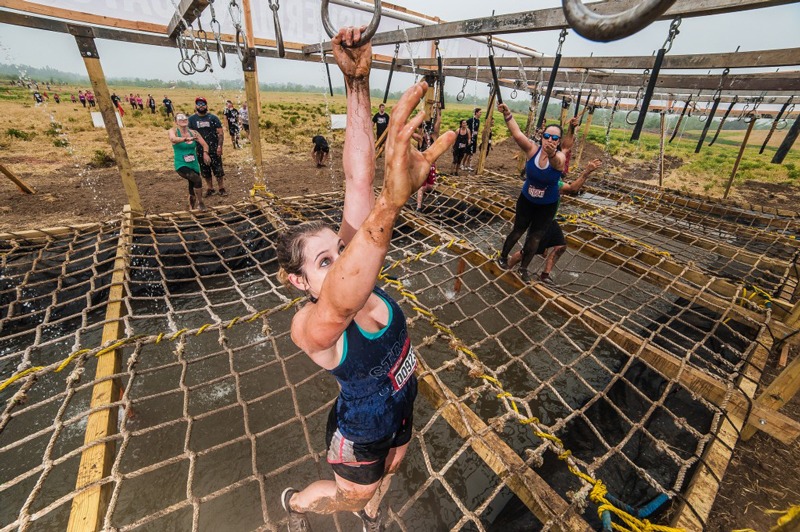 Whether you are trying to reach your weight loss goals
or come in tune with your inner warrior, this is the race for you. 12 obstacles are dispersed throughout this 3.2-mile course, which is only one-tenth of a mile greater than your typical 5K. Obstacles include righteous names like Goliath and force you to venture through mud-caked back roads and even jump over fire! The best part? A fuzzy warrior helmet, ice-cold beer, and some gnarly grub wait for you upon your arrival to the finish. Professional by week and warrior by weekend? Stop dreaming about unleashing the ambitious warrior that is anxiously waiting to break loose and sign up for this race being held on July 23rd.
Viking Half Marathon & 5K
Despite its name, you do not have to dress up like a Viking to run in this race. Instead, show up in your running gear and enjoy a scenic journey that takes you through the historic Cotton Row district of Greenwood, Mississippi. It's a flat race so there will be no treacherous inclines, but you will be able to run across the water! You will even pass by sites where the movie, "The Help" was shot. This Mississippi Delta race boasts utmost southern hospitality, with kind people at the race and many fabulous restaurants to chow down in after the event is over. Opt for one of the region's sweet potato recipes to replenish the carbs you torched and to savor the southern essence.
Mud Mountain 5K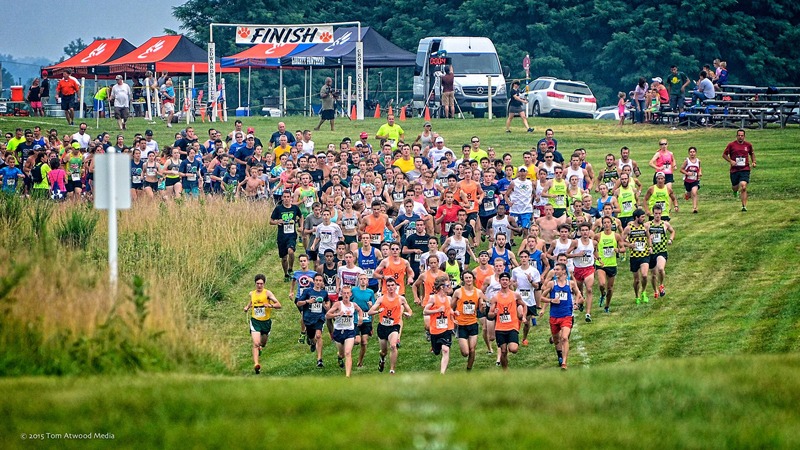 6254a4d1642c605c54bf1cab17d50f1e
Since 1996 this NCAA certified 5K course keeps your heart-rate roaring and your arms pumping as you sprint up and jog down several rolling hills throughout. There is one hill, however, that is such a monumental endeavor it actually gives the race its name! The "Mud Mountain" hangs out right in mile 3, the perfect excuse for you to keep that pace up and finish strong. Who knows, you may just whip out a personal best!
Spartan Sprints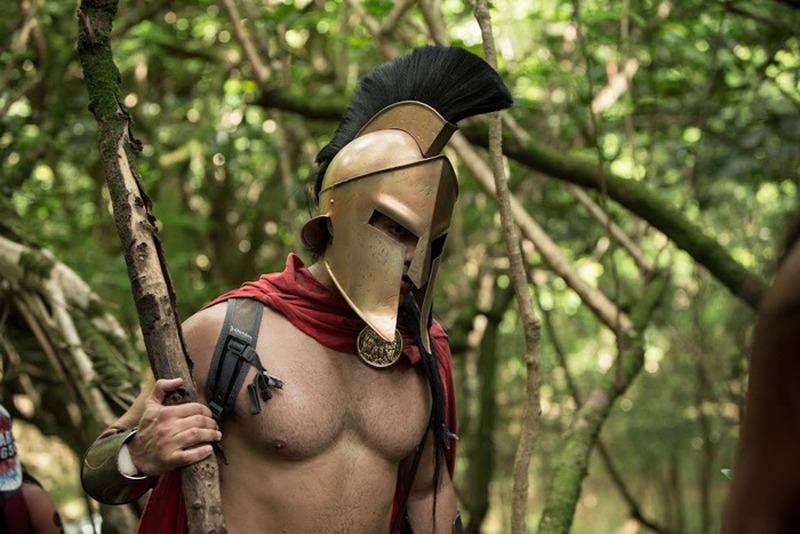 Start bumping up your protein shake intake, because you are are going to need all the strength you can get to complete this race. Located on the shores of Flathead Lake, Montana this course comprises more than 20 obstacles that you have to climb, slide under, and carry objects across. Oh, and you will be caked in mud, too. This is an event where getting down and dirty is the expectation.
Foam Glow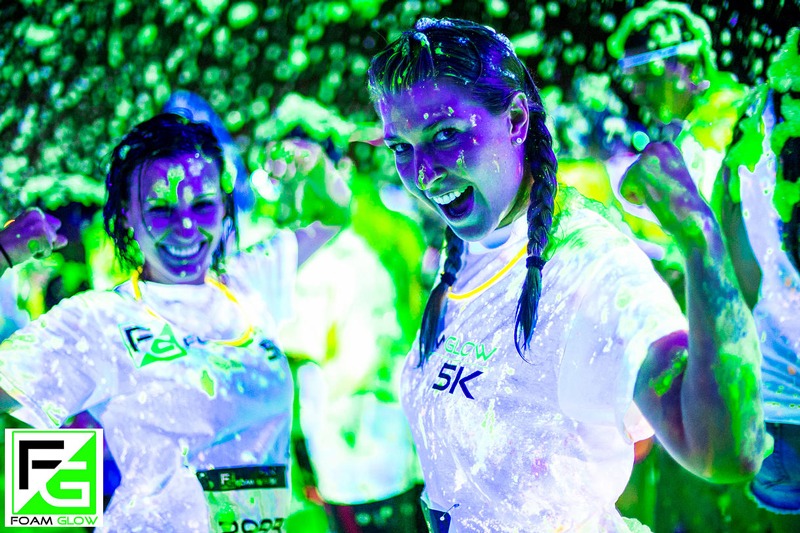 Foam that glows? Yep, it's a thing and it's coming to Omaha on August 6th for all of those just waiting to enjoy a fun evening jog that just happens to be a bit sudsy. Glow stations are lined up throughout the course, whose one job is to blast you with colorful foam! Wear the whitest t-shirt you can find, because it will act as the canvas that will forever depict your colorful evening.
Battle of the Rattle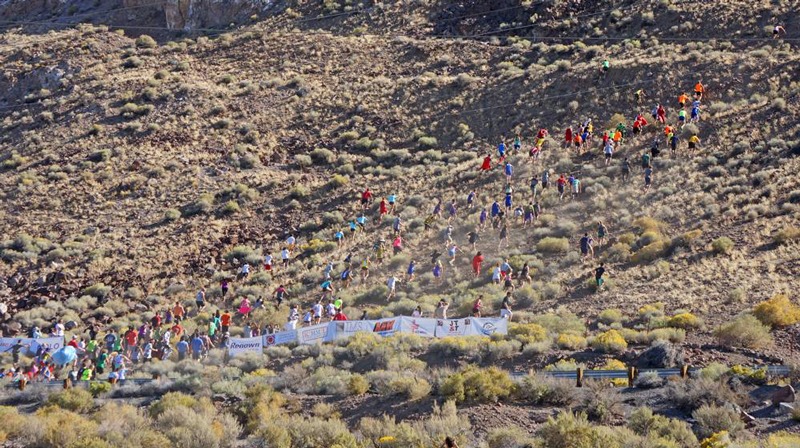 You are going to want to blend up a kale and berry smoothie before this race. Why? The more energy you can gain prior to this beast, the more chance you have of surviving this intense 5K. The race itself requires you to trek up over 600 vertical feet to reach the top of Rattlesnake mountain. The quicker you go, the faster you get to indulge in the view that overlooks Reno.
Wildcat Mountain Race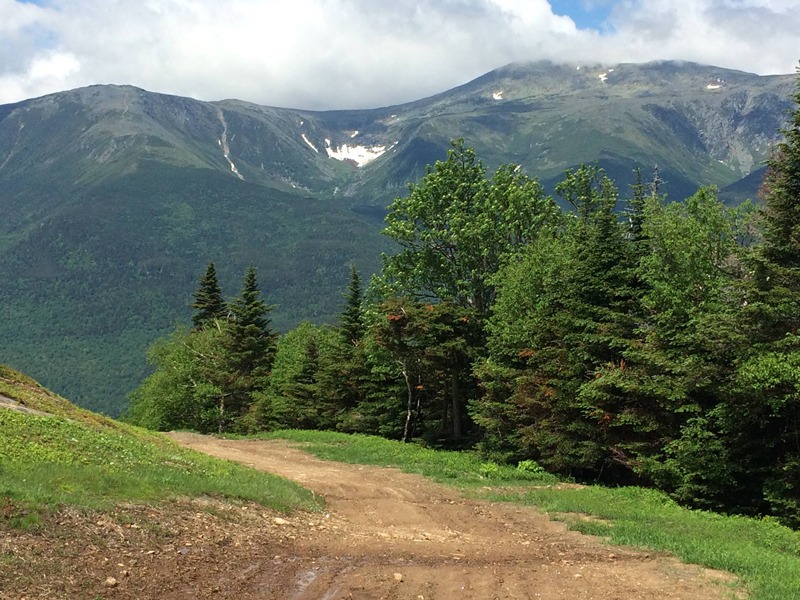 This 5K is unlike any other, you can actually choose to hike it or run it so it's very accommodating to all skill levels. Neat! The race itself requires you to climb up the Wildcat Mountain by using the historic Wildcat ski trail system called the "Catwalk". Once you are done, hop on the zipline at a discounted price!
Running with the Balloons 5K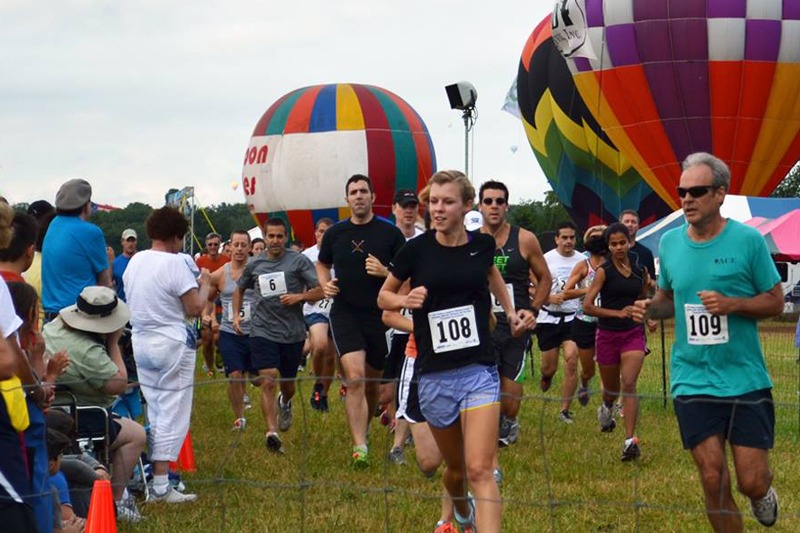 Number 47 on Eat This's best weight loss tips is to simply step outside and enjoy the sunshine between the hours of 8am and noon. Research indicates that it helps your metabolism sync into a solid rhythm. With this race, you can absorb that plentiful vitamin D during the run and after…in the comforts of a hot air balloon! In fact, you will be even closer to the sun—more of an opportunity for you to reap its metabolic-regulating benefits!
Santa Fe Half Marathon & 5K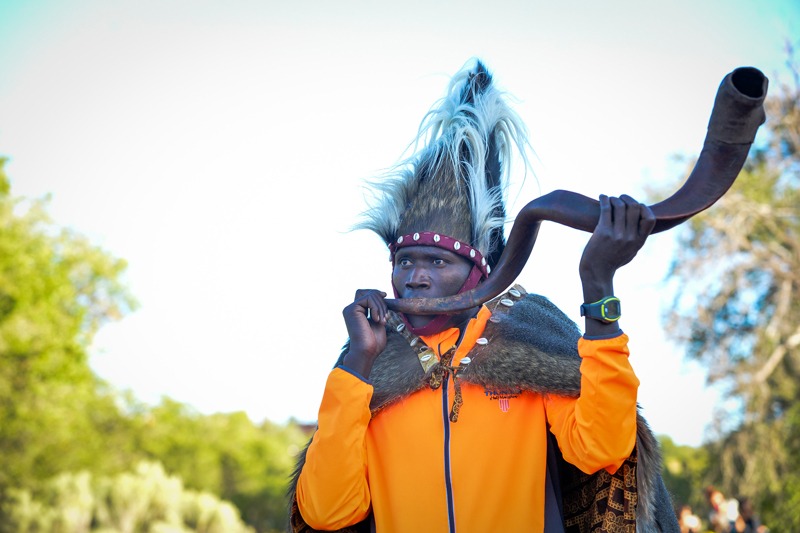 Taking place in one of the oldest cities in the United States (founded in 1607), this race is truly a culturally-enriching experience. Runners from Native American tribes around the area, Kenya and even the Tarahumara from Mexico come in for the event. The Tarahumara are ultra-running machines that crank out anywhere from a few miles to 60 miles daily. Christopher McDougall's Born To Run novel reveals this group of indigenous people's secret recovery run drink, iskate, which is made of primarily of chia seeds. Hit up this race and watch these exceptional runners glide to the finish in their sandals!
Gildan Underwear Run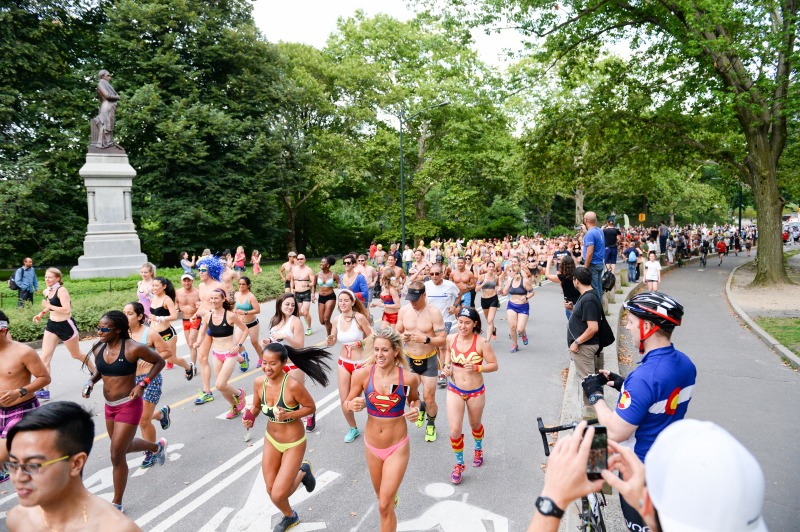 Make sure to chug your detox water plenty of days before this wacky race. You will want to rid of that belly bloat! Just 1.7 miles long, we could not resist making an exception to add this race in the list of best 5Ks, because it is just so silly! The Gildan Underwear Run takes place in Central Park the Friday before the Panasonic New York City Triathlon. Join the crowd of 500 nearly naked people this year on July 22nd to be a part of a liberating experience.
Running of the Lights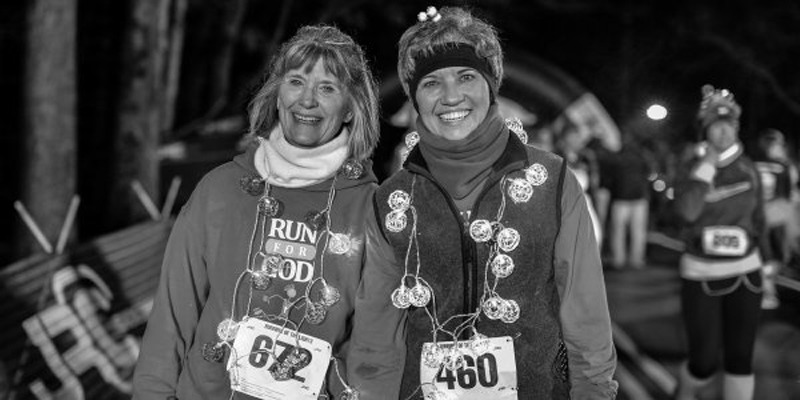 Begin the new year with this 5.5K that collects food for Second Harvest Food Bank. All runners are asked to bring at least 3 canned foods to donate, which is wonderful so long as they are low in sodium and BPA-free! Check out the list of 16,000 foods that are laced with BPA for reference. The course winds through the Tanglewood Festival of Lights at the stroke of midnight, allowing you to end the year on a bright note.
Gnarly Barley 5K Walk/Crawl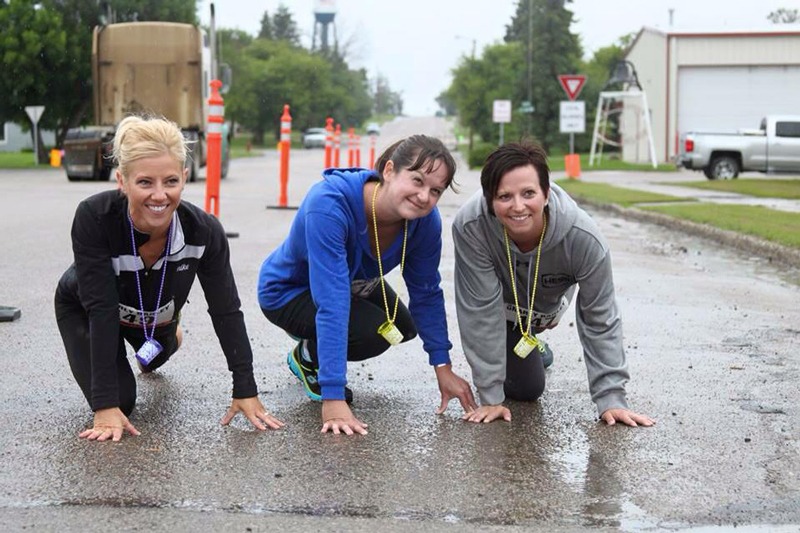 The name says it all: you could literally run walk or — yes — even crawl to the finish line. Enjoy a brisk brew at the end and know that all proceeds go to the local school library! Whether you choose to run like a gazelle or crawl like a bear, you are in for a fun workout.
Dash for Donation

This race is quite a sight to witness. The "Sea of Green" that forms from all of the signature (green) Dash for Donation t-shirts creates a touching scene. The team challenge is designed to demonstrate the importance of organ and tissue donation. This event also showcases other groups of runners that are participating to support a plethora of causes. You can spot "Team Heart & Sole" in their red shirts— for example — pushing adults and kids with disabilities in jogging strollers, while chanting, "Yes we can!" This race is truly one that represents many.
Insane Inflatable 5K

Laugh and hop those pesky love handles off with this guilty childhood pleasure! This event just took place in June in Tulsa and it was a hit! Also, a portion of the proceeds from each Insane Inflatable 5K will support the local Relay for Life event in each community that the event is held. Check out the website to see if the race is coming to a town near you!
Oregon Trail 5K
Speaking of childhood, this race brings the 1980s computer game to life. The Oregon Trail 5K forces runners use their brain to get them through the course. The fate lies within the runner's consequential decisions made along the route in Mt. Hood territory, because these will ultimately determine whether they make it to the end of Oregon City alive or die having given it their all.
Zombie Mud Run
These zombies are clearly in need of some avocado recipes; their skin is lacking in shine and rather on the wrinkly side. They could use some vitamin E! With your heart racing and adrenaline pumping, you will surely activate those fast-twitch muscles in your legs sprinting away from those zombies! The goal is to make it to the green zones without the zombies infecting you with the "living dead virus." There is no doubt you will lose 10 pounds off running in this post-apocalyptic setting.
CVS Health Downtown 5K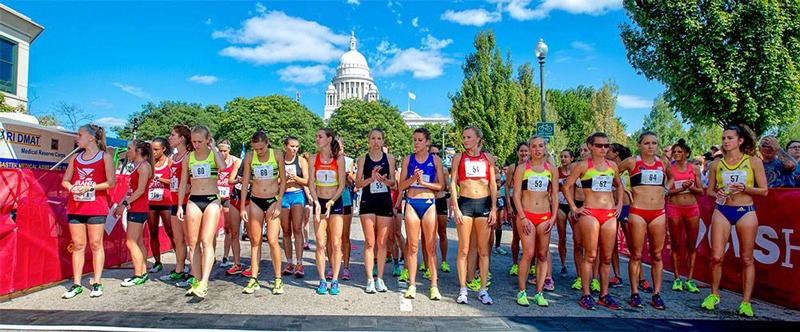 Come one, come all! The USATF Championships are held at this annual event with professional and previous Olympic-bound athletes like Shalane Flanagan leading the pack. But you do not have to run a 15 minute 5K to be eligible for this race, all runners are welcome to participate in this Providence event.
Rugged Maniac

Talk about racking up some definition! You have to be somewhat of a maniac to sign you and your friends up for this race. Obstacles involve you swinging on monkey rings, crawling underneath barbed wire, jumping across fire and even dodging giant punching bags. To add even more of a challenge, you complete these all while being coated in gobs of mud. You will have to make sure you have been eating some of the 25 Best Foods for a Toned Body prior to this race, because you will need a strong core to power through this course!
Mother Earth Trail Run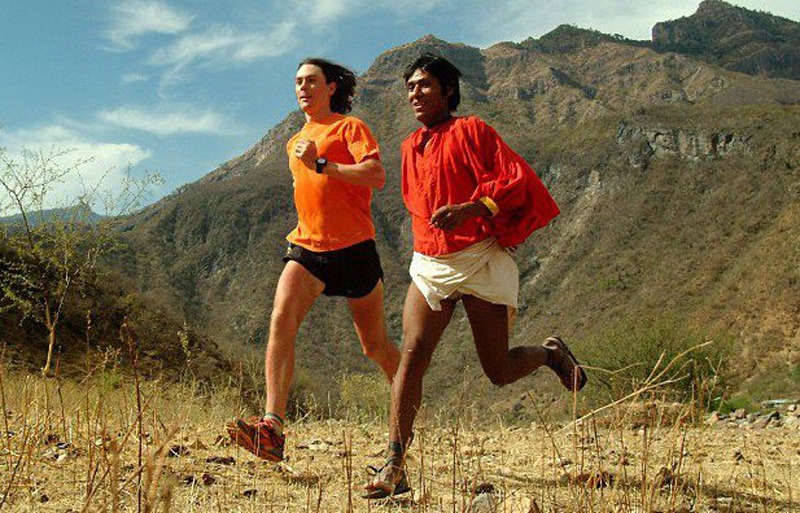 Each year on June 21st, the Mother Earth Trail run takes place through the hills of the Yankton Sioux Reservation. Also coined as the "Victory Run," the 5K honors the 140th anniversary of the 1876 Battle of Little Bighorn (a war between the Lakota, Cheyenne and Arapaho tribes against the U.S. army) and honors the caretakers of the Sacred Red Stone. Engage in this cultural experience and feast on one of the best high protein snacks: Bison!
Oktoberfest Bier Run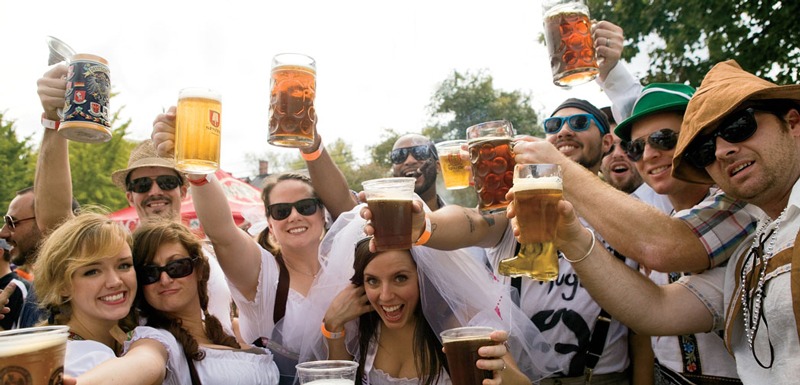 Road trip out to Nashville to take part in the 37th annual Oktoberfest! There will be lots of German beer, sauerkraut, bratwursts and bacon, so it would be in your best interest to run a couple miles to maintain that lean summer body you worked so hard to get. Dress the part or arrive at the start line decked out in Nike; whichever you prefer, you are in for a daylong festival complete with hearty food and tasty brews.
The Bubble Run
Cool off with this bubbly escapade! And the best part? It is untimed so you can hang out in the foam for as long as you like without feeling like you have to speed to the finish! El Paso, Texas can get pretty toasty, even in September when this race is going to be held. Check out these Smoothie recipes for an idea of what you should reward your body with after a run!
Run Through the Lavender 5K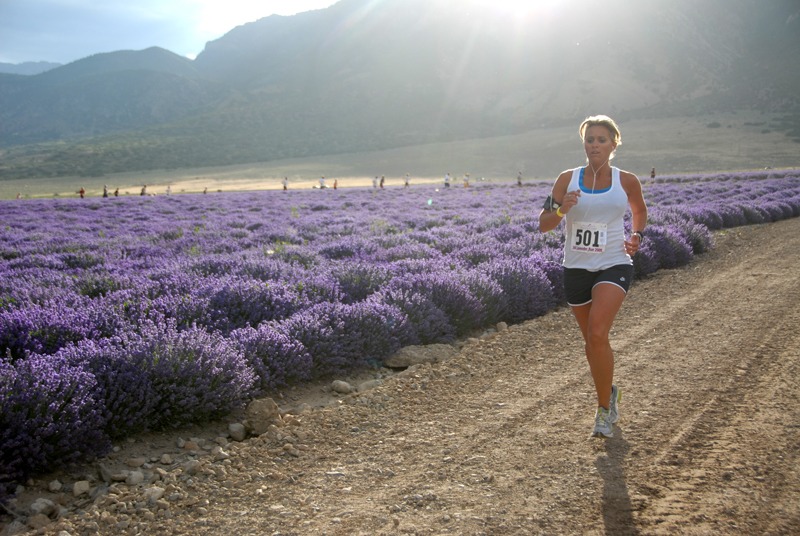 Wake up and smell the lavender! This enchanting, purple-filled run takes place on Young Living Farms very own lavender farms. Cruise through an abyss of purple and breathe in calming scents as you celebrate Lavender Day! After running through 200 acres of lavender, you will be welcome to go back and pick some, as well as, delve into a whole day's worth of family fun activities. Some of these events include wagon rides, jousting tournaments and even paddle boating.
Go Dirty Girl Run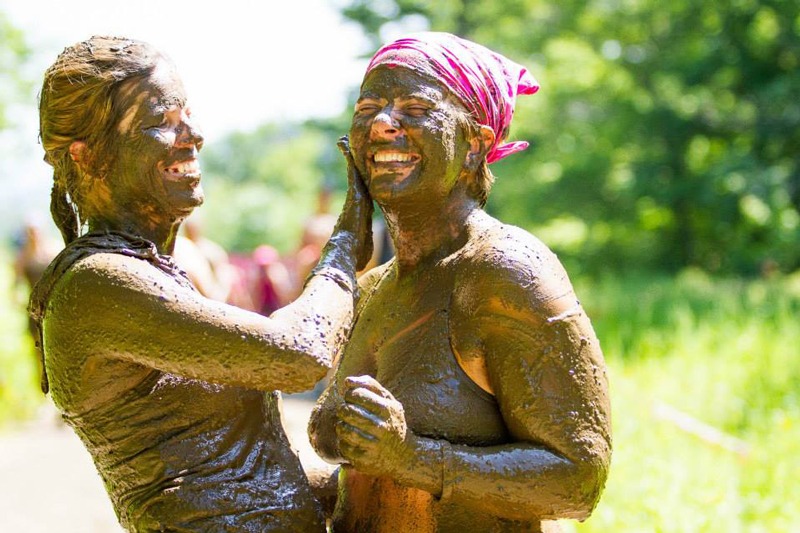 Ladies, don't skimp out on those protein powders in your shake this morning. You will want that extra power so you can haul through this muddy mess! This all female 5K inspires women to team up and run through and climb up a 14-obstacle mud vat.
Vine to Wine 5K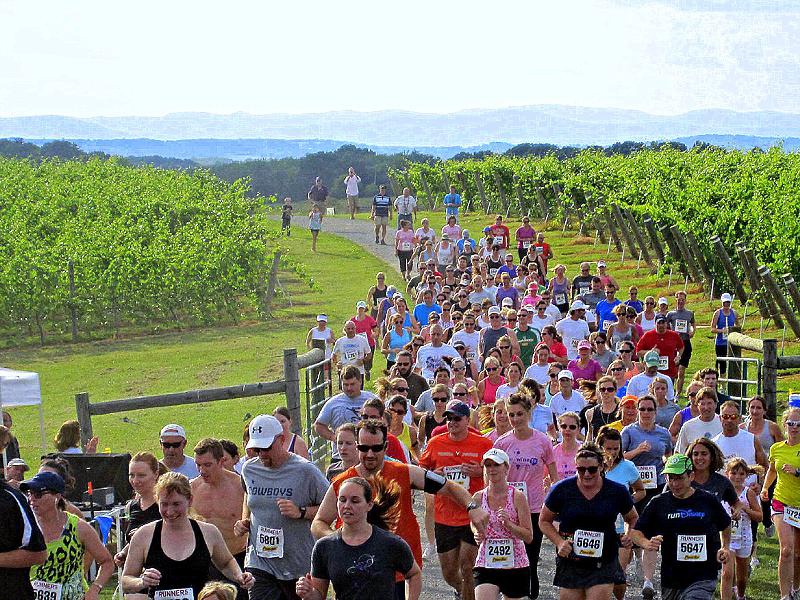 Come on out to wine country for the 6th Vine to Wine 5K! The event takes place in the heart of Barren Ridge Vineyards, so you are literally getting wine straight from the vines the grapes grew from. Talk about knowing where your food (and drink) comes from! Enjoy this evening run with a glass of wine and an immaculate view of the sun as it sets over the Shenandoah Valley.
Runnin' O' the Green

Celebrate St. Patty's Day with this family friendly run at Bellingham Parks and Recreation! Don't just settle for wearing green today— you should also eat green too! Whip up a dark green kale salad and deck it out in an assortment of colorful vegetables. But before you head home, make sure to stick around for live music and the local St. Patrick's Day parade!
Freedom's Run
This race is known for its ability to gather an ornate group of people to the start line. Hosted by Shepard University, this collection of races takes you through a historic journey. On the run, you will trace through landmarks that signify the days of early American invention including the site in which most brutal battle in U.S. history occurred: The Antietam Battlefield. Let freedom ring and allow your patriotism shine as you run past some of these renowned scenes.
Cheesehead Run
Say cheese! Break out your best cheese hat and hit the pavement for the world's cheesiest race. Adapt the state's cheesy pride, even if it's just for 3.1 miles, and afterward indulge in feast from Village Hearthstone Restaurant. The options will include house-made maple nut granola, steel-cut oatmeal, seasonal salad, meat and of course, the selection of cheese. Get ready to run and indulge in some creamy cheese after on August 20th.
The Fast and the Furriest 5K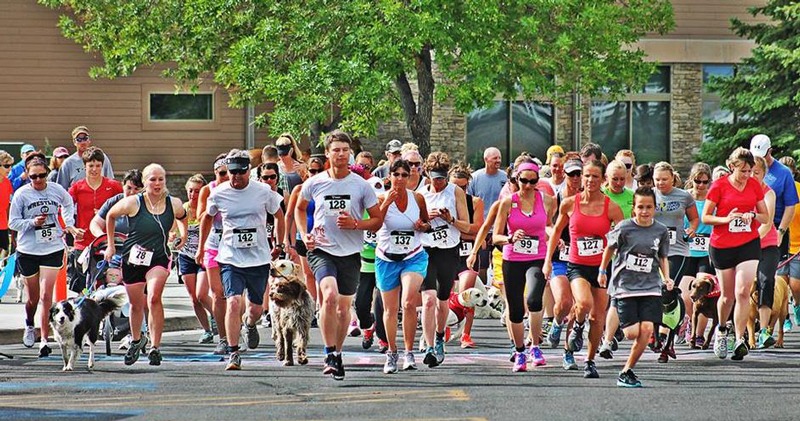 Who let the dogs out? Um, everyone! This race is devoted to all of our furry companions, with the proceeds going directly to the Critical Care Companion Animal Fund. This fund works to support families with pets that need veterinary care but cannot afford it. So bring out your pup(s) and let them run to support their fellow kin.