The Best Coffee Creamer to Match Your Zodiac Sign, According to an Astrologer
For all of you zodiac enthusiasts, here's the best International Delight creamer to splash in your coffee based on your sun sign.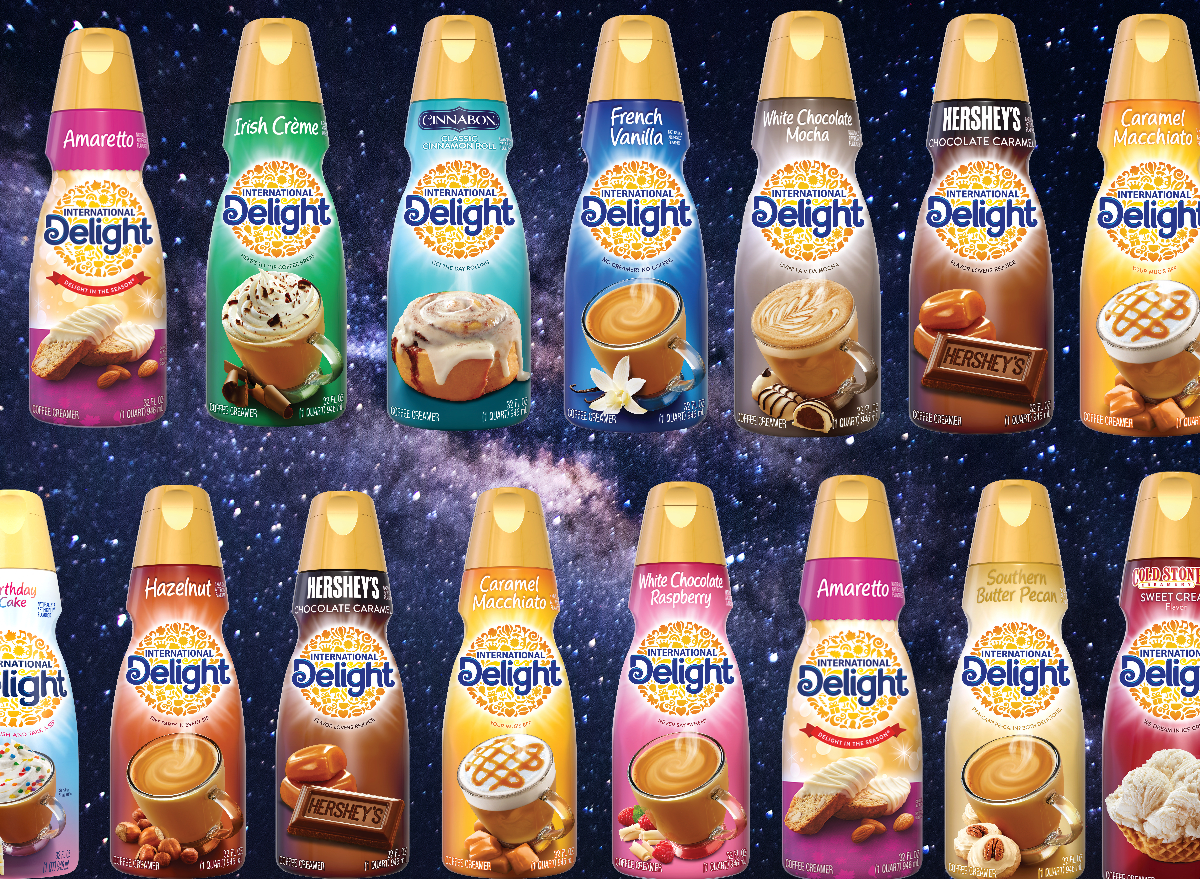 If you're someone who constantly checks their horoscope or just double taps one of Co-Star Astrology's daily Instagram posts, you'll likely appreciate this partnership: International Delight has teamed up with famed astrologer Susan Miller to find the best coffee creamer flavor for each zodiac sign.
Yep! Apparently there's a flavor you can add to your morning coffee that truly speaks to the unique intricacies of you and your personality (as it was written by the stars)—whether you're a spicy Aries, caring Cancer, or luxe-loving Libra.
Find your own zodiac sign below to see which International Delight coffee creamer flavor Miller has suggested for you. But, like all things astrology, this is all open to interpretation… right?
Aries: Cinnabon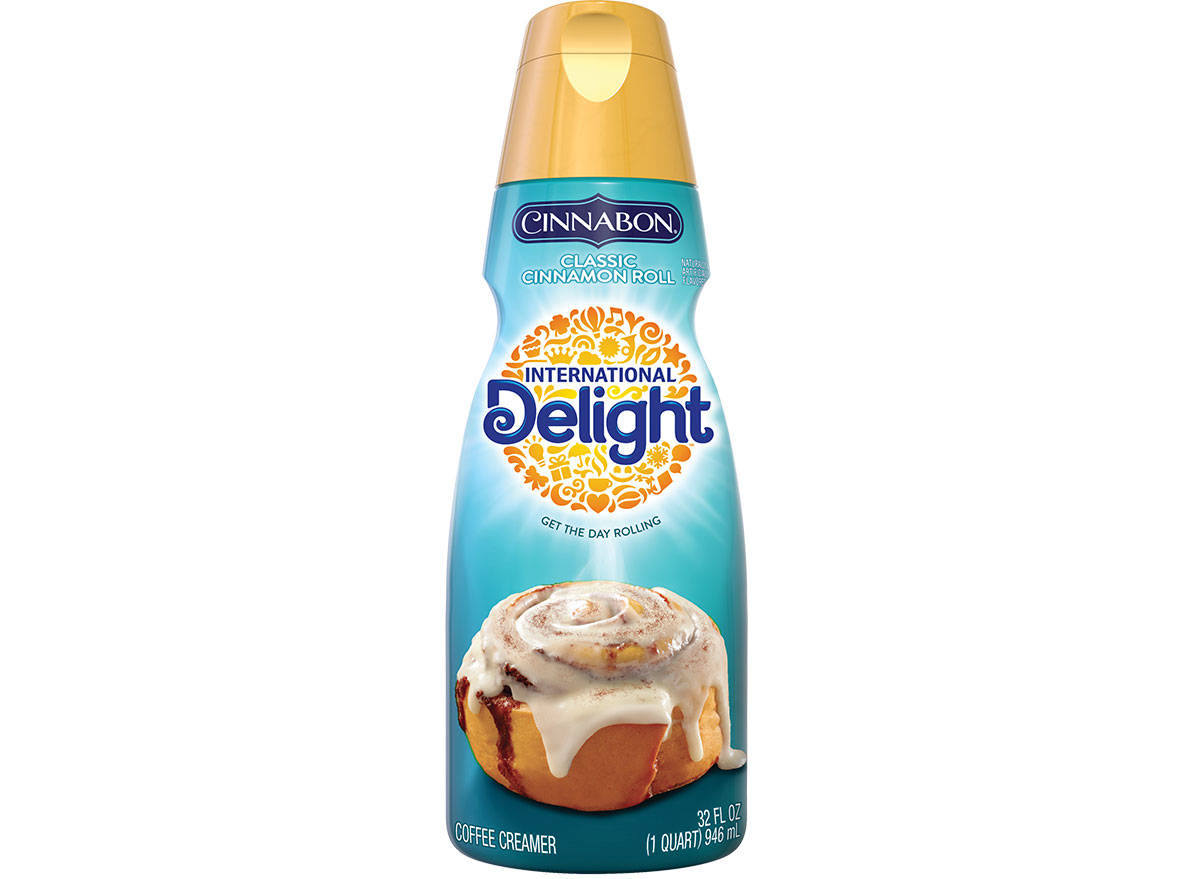 "For a person as adventurous as you, your favorite coffee creamer has a delicious spice at its base—cinnamon," says Miller. "The Cinnabon coffee creamer from International Delight is perfect for you. The creamer is divinely harmonious and offers a clean finish that will have you reaching for another cup, and smiling every time."
Taurus: Hershey's Chocolate Caramel
"Hershey's Chocolate Caramel coffee creamer is sure to please even the most discriminating Taurus," says Miller. "This creamer brings an unexpected shot of caramel, adding to the sensual flavor experience. It is so smooth, rich, and indulgent that once you try this flavor, you'll want it to be a mainstay in your fridge, both for you and to those dearest to you."
Gemini: Southern Butter Pecan
"You are versatile, adaptable, flexible, perceptive, curious, and questioning," says Miller. "International Delight Southern Butter Pecan is your perfect coffee creamer, a flavor you'll find intriguing and thoroughly delicious. The flavor of plump fresh pecans, brown sugar, and butter is irresistible."
Cancer: French Vanilla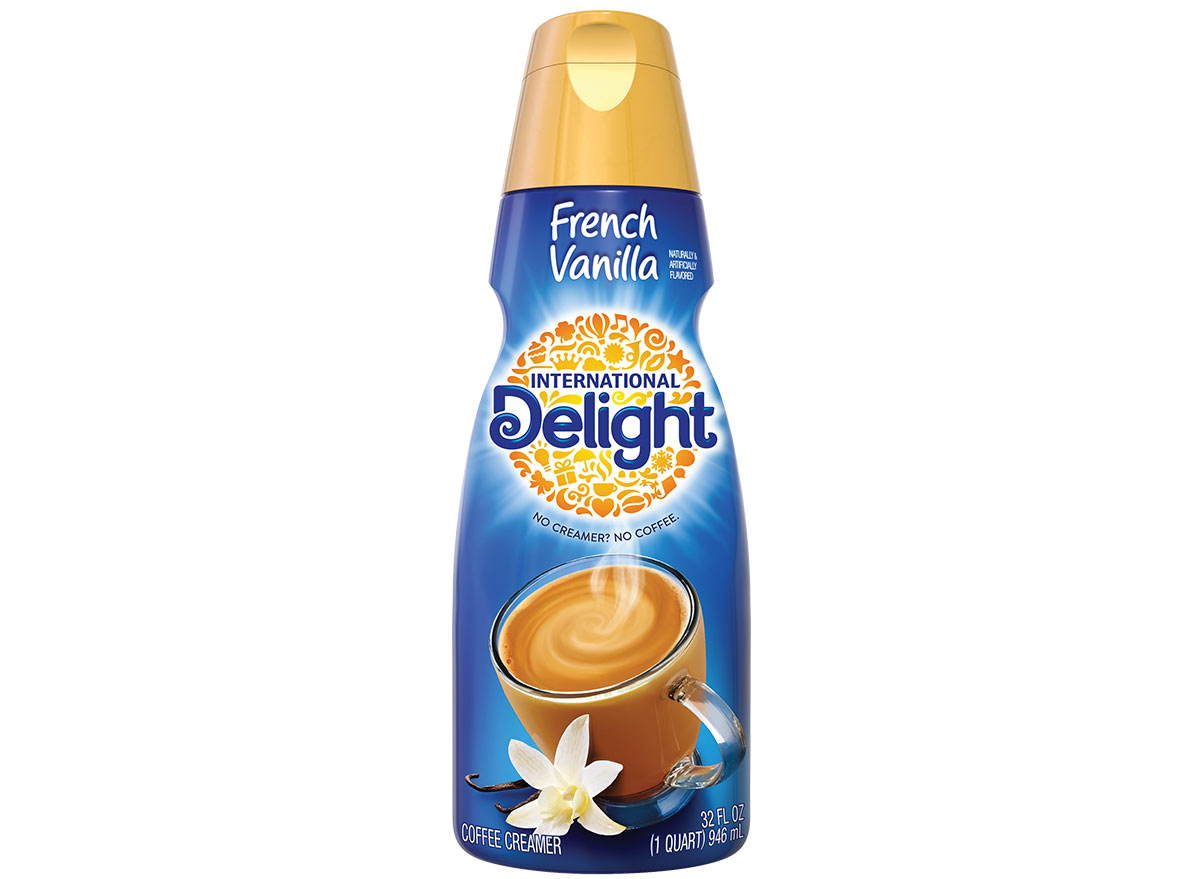 6254a4d1642c605c54bf1cab17d50f1e
"The International Delight coffee creamer for you is a classic fan-favorite loved by just about everyone—French Vanilla," says Miller. "You continually take good care of others in your circle, so you deserve a dash of classic sweet and creamy flavor to elevate the taste of your coffee, for any time of day."
Leo: White Chocolate Mocha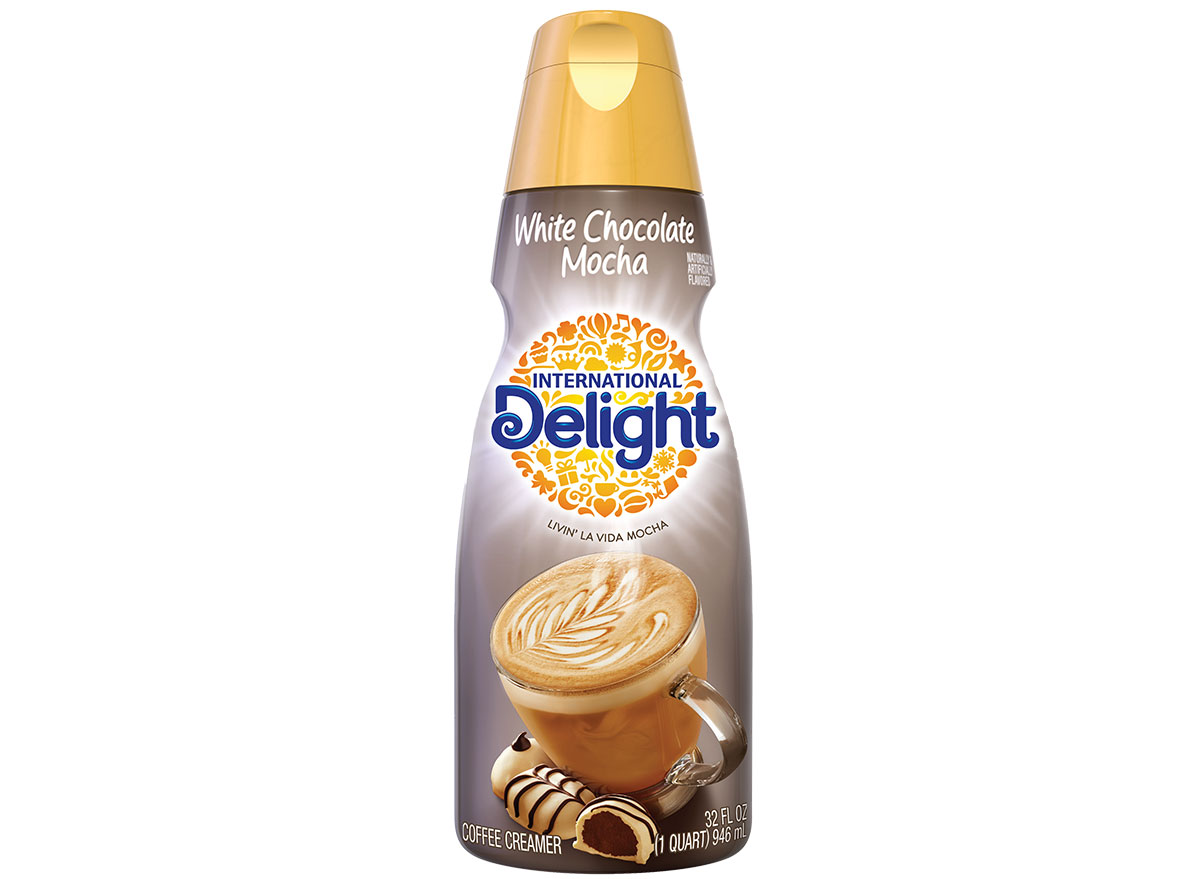 "A worldly Leo needs a flavor that is as sophisticated and refined as you," says Miller. "International Delight White Chocolate Mocha fits the bill, a flavor that pairs the smooth sweet flavor of fine white chocolate with delicious mocha. This creamer is never too bold—White Chocolate Mocha has a clean finish, leaving you refreshed."
Virgo: Hazelnut
"You are known to prefer the classic over the trendy," says Miller. "Hazelnut is the popular International Delight flavor just for you, for it brings in the toasty, rich taste of this delicious nut. Hazelnuts and coffee go together like a cup and saucer, a match made in heaven."
Libra: White Chocolate Raspberry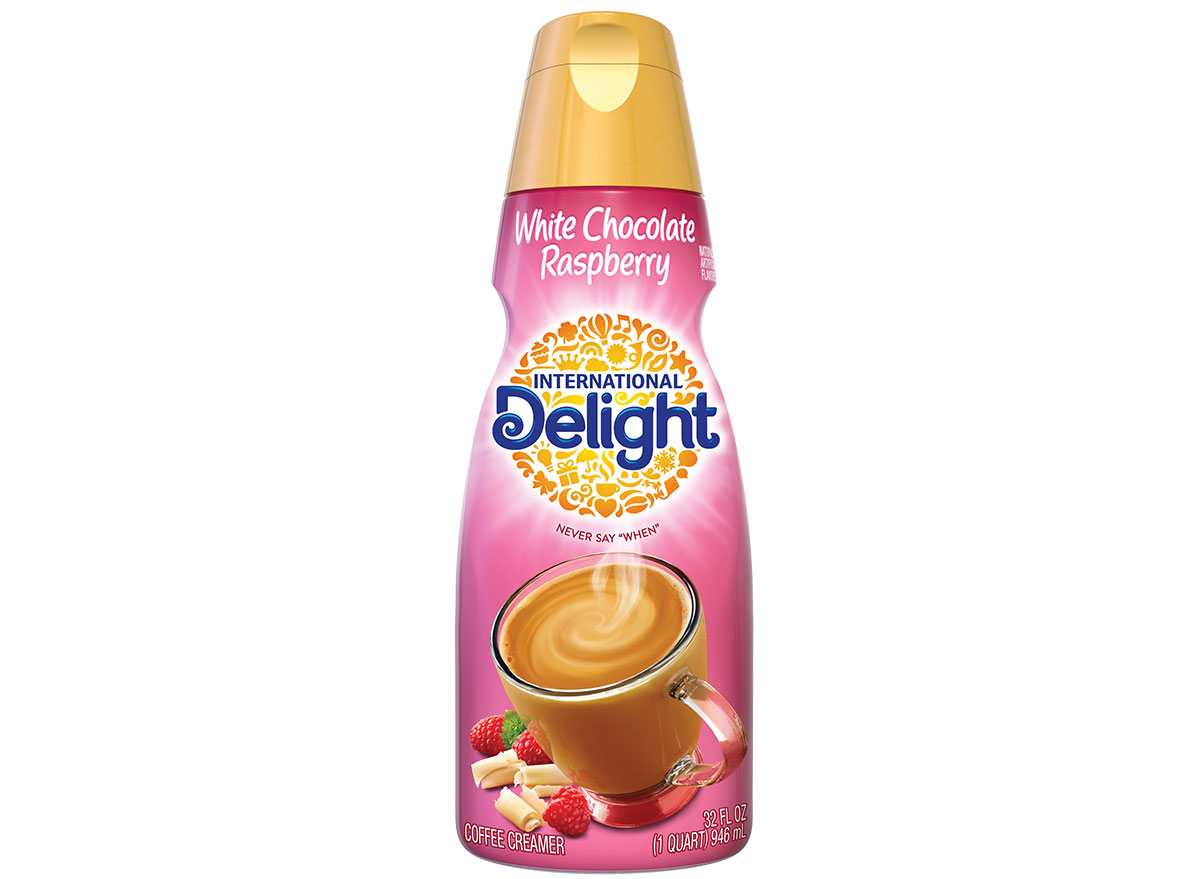 "International Delight White Chocolate Raspberry is the coffee creamer for you, because Venus, your ruler, gives you a delicate sweet tooth," says Miller. "This balanced flavor is never overly sweet, pairing the flavor of smooth white chocolate with a light surprise burst of fresh raspberries. This makes for a fantastically delicious celebration in your cup."
Scorpio: Amaretto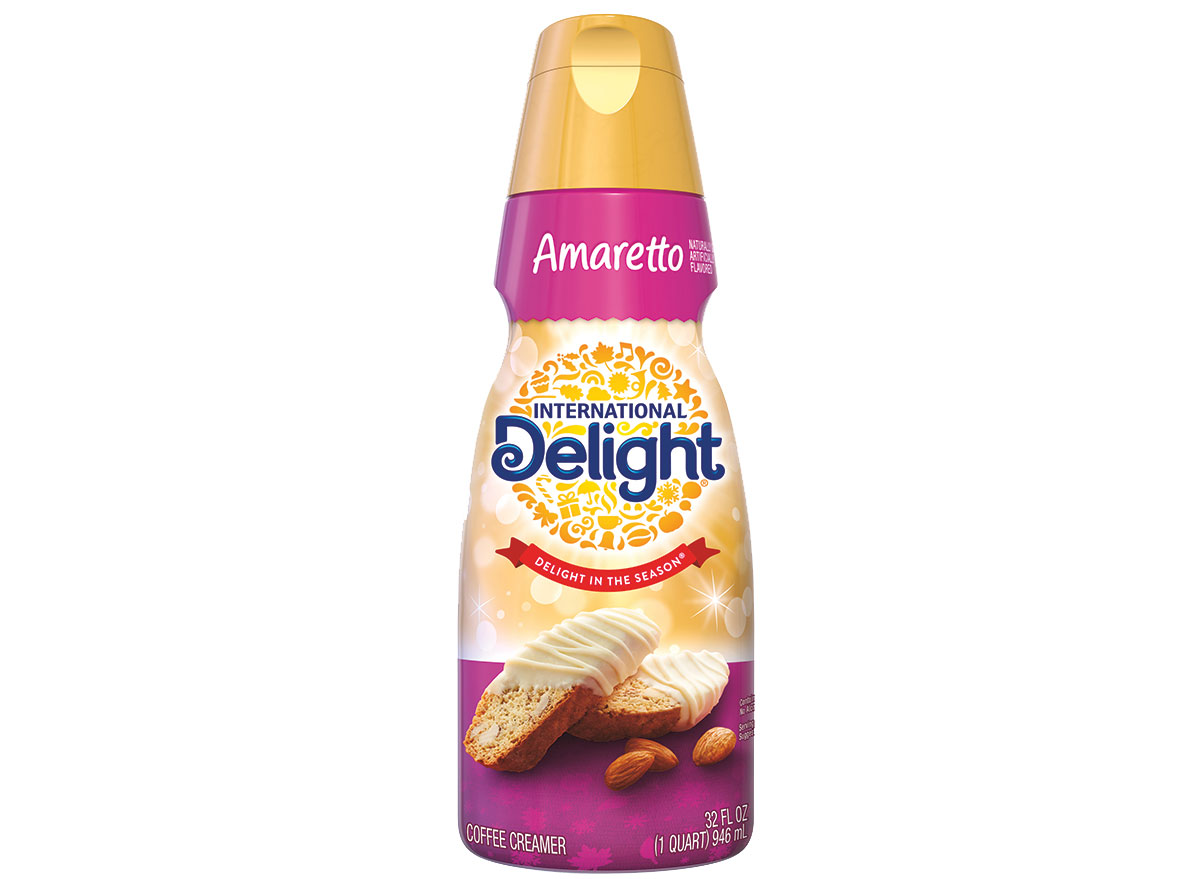 "Scorpios will prefer the velvety experience of almonds," says Miller. "Amaretto coffee creamer has depth, and is faithful to the traditional fragrant amaretto flavor that features a slight hint of apricot."
Sagittarius: Irish Crème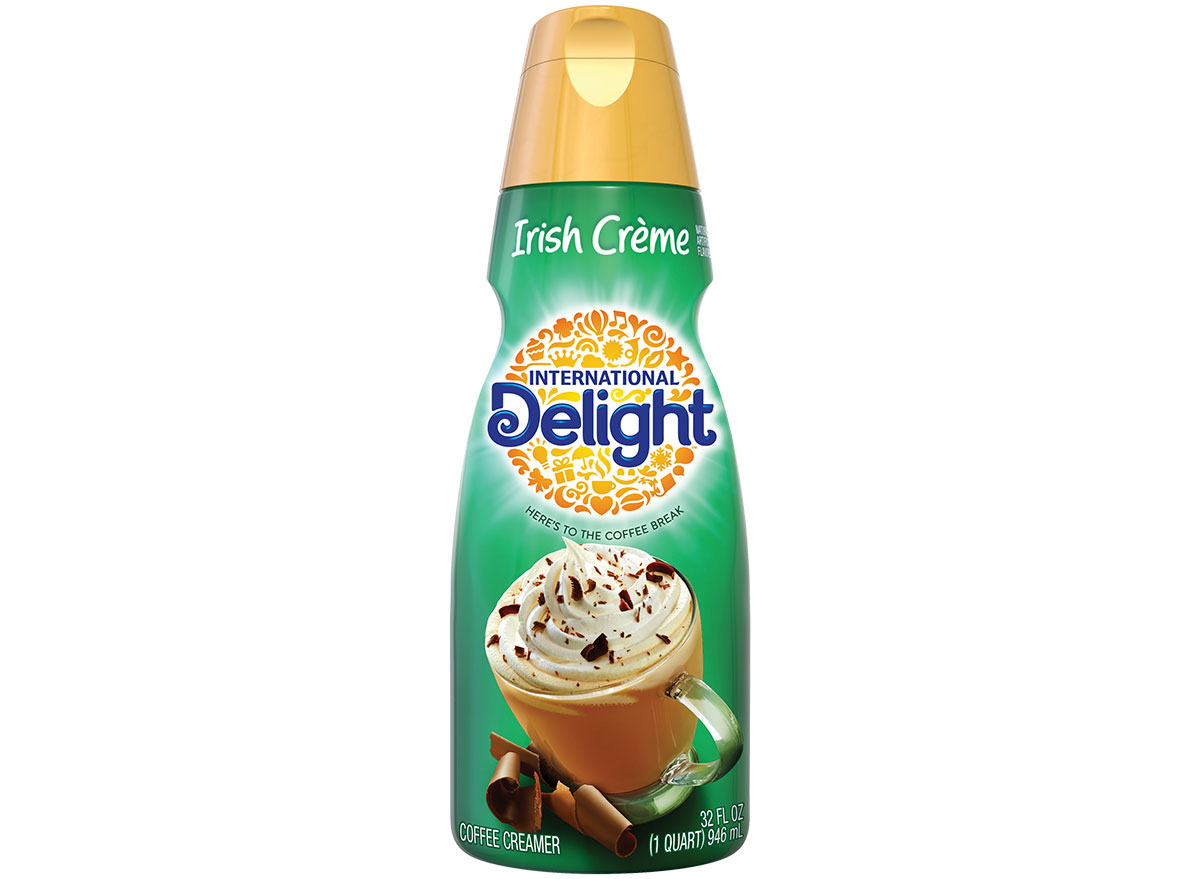 "In choosing a flavor for the zodiac's adventuresome, pioneering traveler, the choice was simple: for you, dear Sagittarius, it is International Delight Irish Crème," says Miller. "It is sure to please, for Irish Crème combines the delicious flavor of brown sugar and sweet cream."
Capricorn: Cold Stone Creamery Sweet Cream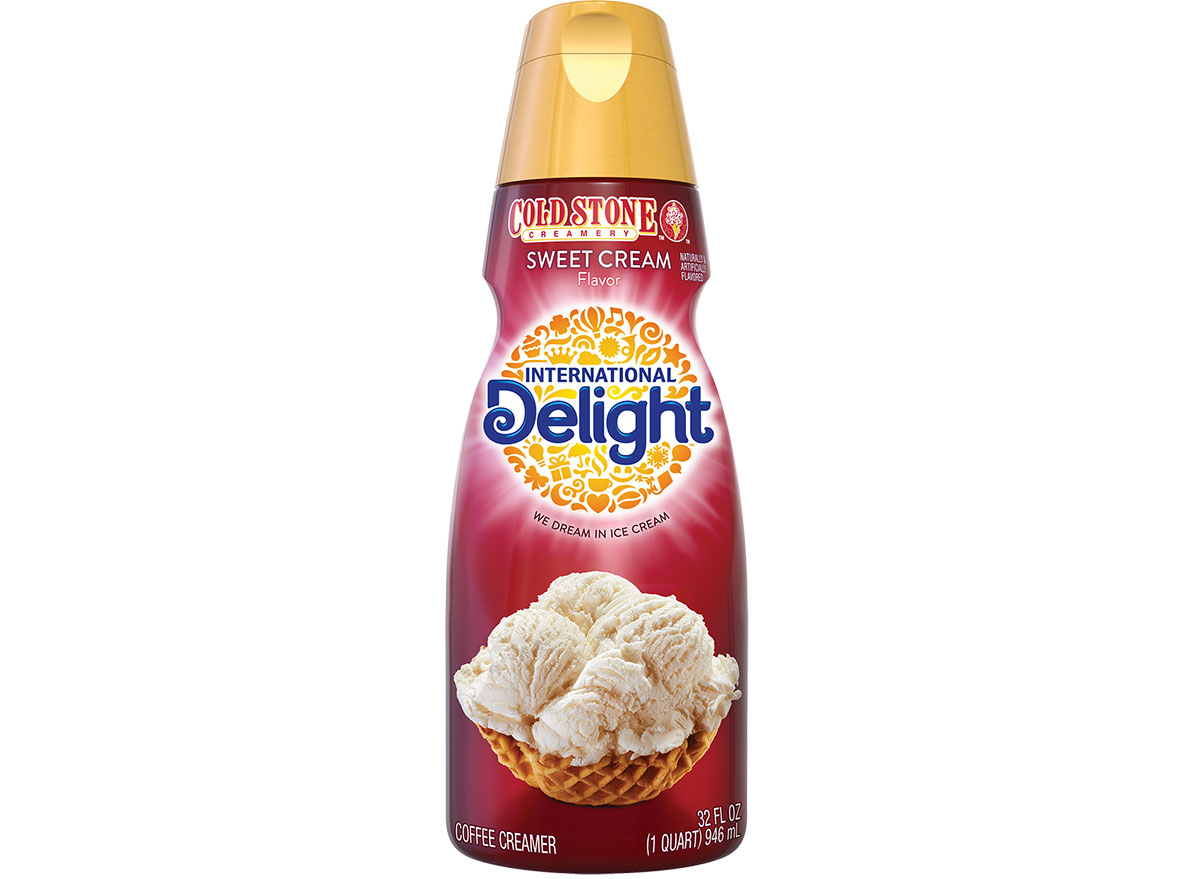 "You were born to be a leader, for you are an ambitious creature, steadfastly climbing toward the mountaintop to reach your professional goals," says Miller. "Cold Stone Creamery Sweet Cream is your perfect International Delight flavor match. Coffee and a touch of sweet ice cream are a natural match that you can enjoy all year round, any time you please."
Aquarius: Caramel Macchiato
"Choosing an International Delight flavor for such a cool, in-the-know Aquarian was easy—the delicious Caramel Macchiato for a coffeehouse flavor you will adore and keep coming back to enjoy," says Miller. "You will find this caramel creamer rich and smooth, the perfect addition to your coffee at any time of day. As an Aquarius, you have many friends, and the natural match of coffee and caramel will have you and your friends opting for just one more cup before hitting the road."
Pisces: Birthday Cake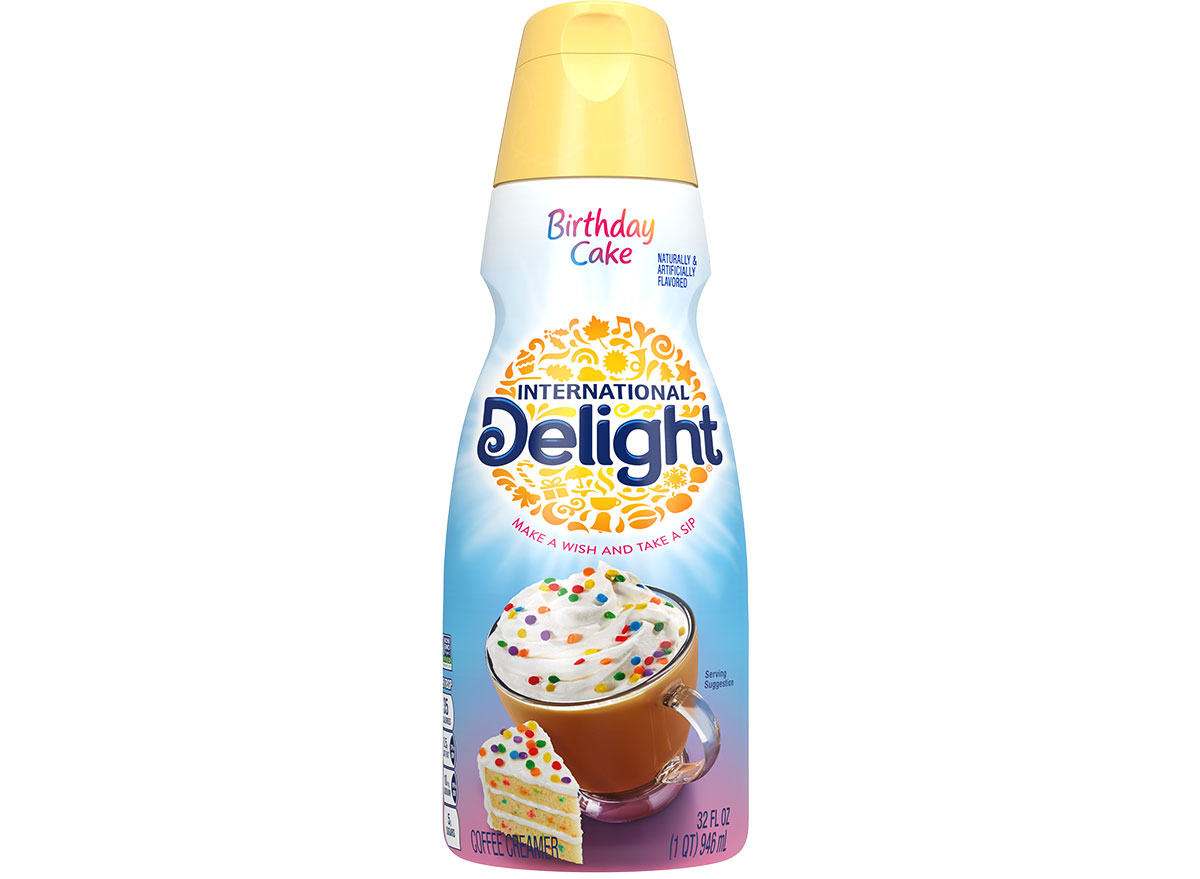 "A flavor for you, dear Pisces, is something new, very original and appeals to your celebration of life," says Miller. "Birthday Cake, one of the newest flavors from International Delight, is perfect for you. You will love the combination of rich vanilla frosting, yellow cake, and sprinkles. It's yours to enjoy, celebrating birthday time not once a year but from now on, every day."