20 Coffee Creamer Flavors You Won't Believe Actually Exist
How do you feel about mushroom-based creamer?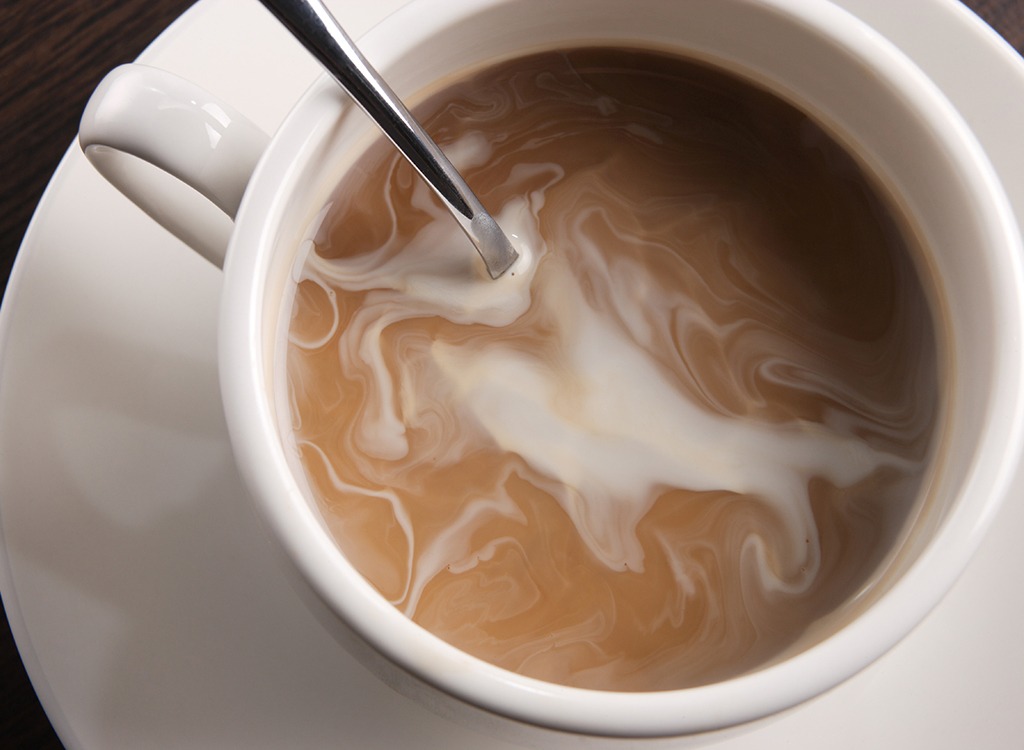 Sure, you've had French vanilla or hazelnut creamer in your morning coffee, but that's just the tip of the iceberg these days. Whether you want your coffee to taste like a straight-up candy bar, your favorite dessert, a decadent alcoholic beverage (minus the booze), or taste like the latest health craze, there's no shortage of weird and wonderful coffee creamer flavors out there. And with the news that Starbucks is launching its own line of coffee creamers, there's never been a better time to make your coffee at home.
Here are 20 of the best coffee creamer flavors you can buy, from one that tastes like ice cream to one made with mushrooms. Whether you're trying to boost your nutrition intake or you just want to offset the bitterness of coffee, we've got you covered.
Starbucks Caramel Macchiato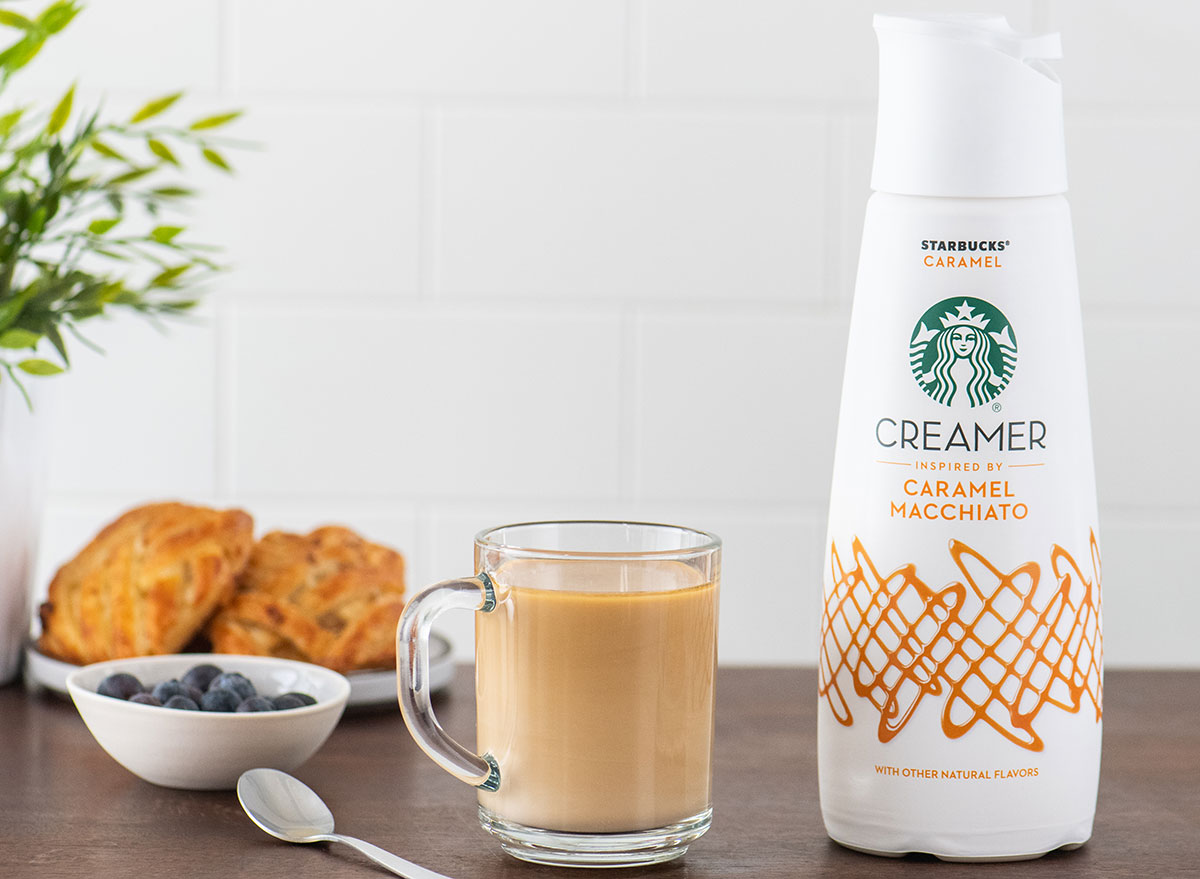 If you love Starbucks drinks but don't have the budget to stop by the coffee chain daily, this news will come as a gift. Starbucks is launching at-home coffee creamers in August, and they come in three delicious flavors. There's caramel macchiato, white chocolate mocha, and cinnamon dolce latte. Your morning brew is about to get a lot more exciting.
International Delight Cinnabon Classic Cinnamon Roll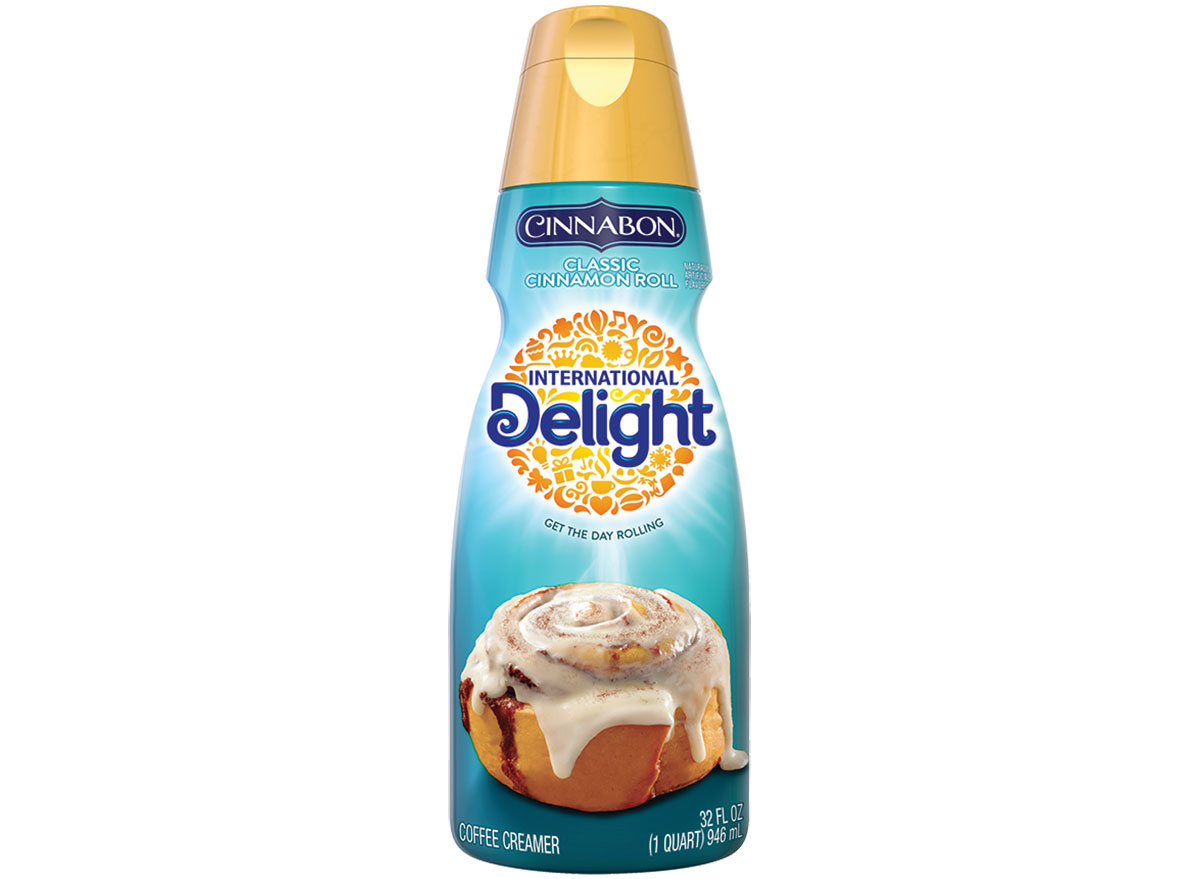 Looking to get more cinnamon roll flavor into your life without all the calories of an actual cinnamon bun? Then check out International Delight's partnership with Cinnabon, in which they attempt to transform all the sweet cinnamon and cream cheese frosting flavor of our favorite pastry into the coffee creamer of your dreams.
Mooala Plant-Based Banana Nut Creamer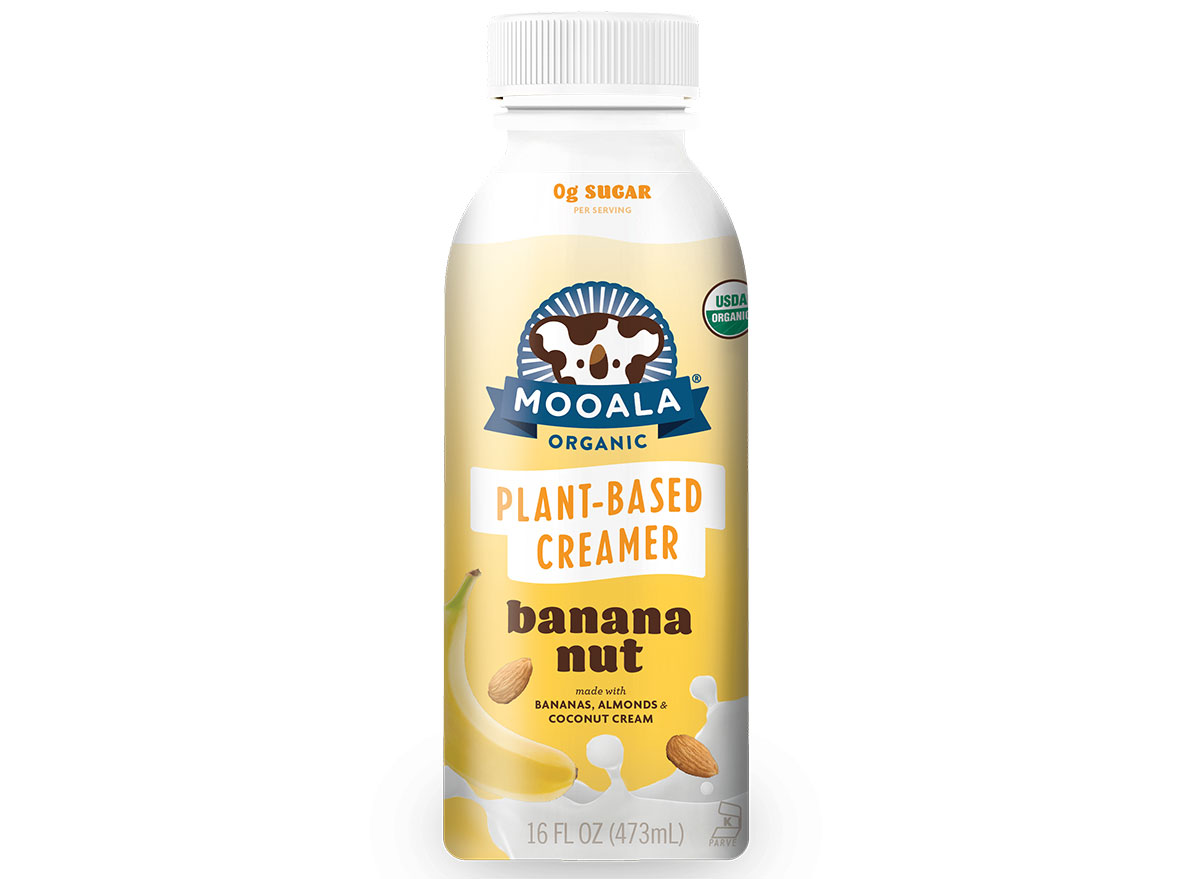 If you like banana bread with your coffee, have you considered cutting out the middleman and getting that flavor right in your coffee? The folks at Mooala did, and the result is a smooth and sweet coffee creamer with no added sugar and only 10 calories. Bonus: it's vegan, plant-based, and organic with real ingredients like banana puree, coconut cream, and almonds.
Coffee Mate The Cheesecake Factory at Home Strawberry Cheesecake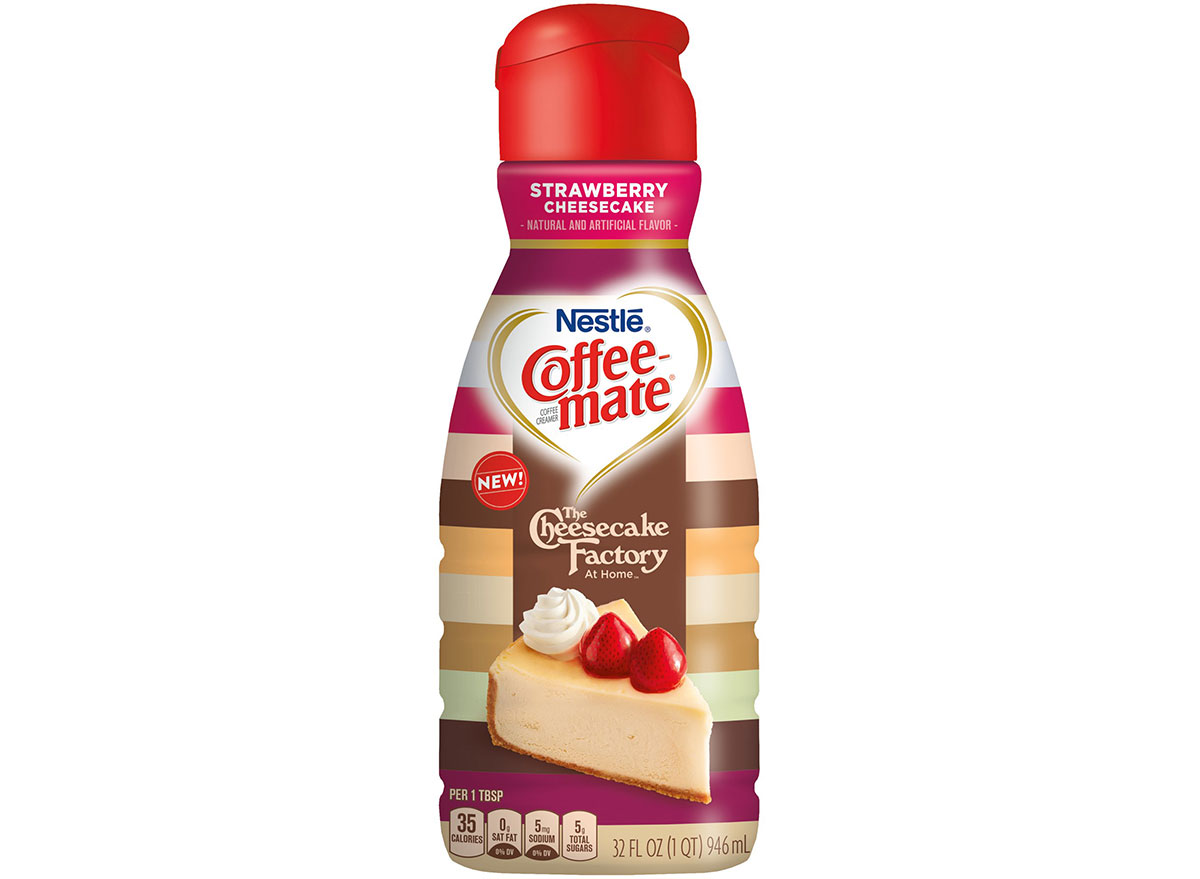 The Cheesecake Factory and Coffee Mate have teamed up to create one of the wildest coffee creamer flavors out there: strawberry cheesecake. And why not? Mix in the taste of sweet strawberries and tangy cheesecake into your morning coffee with this non-dairy creamer.
International Delight S'mores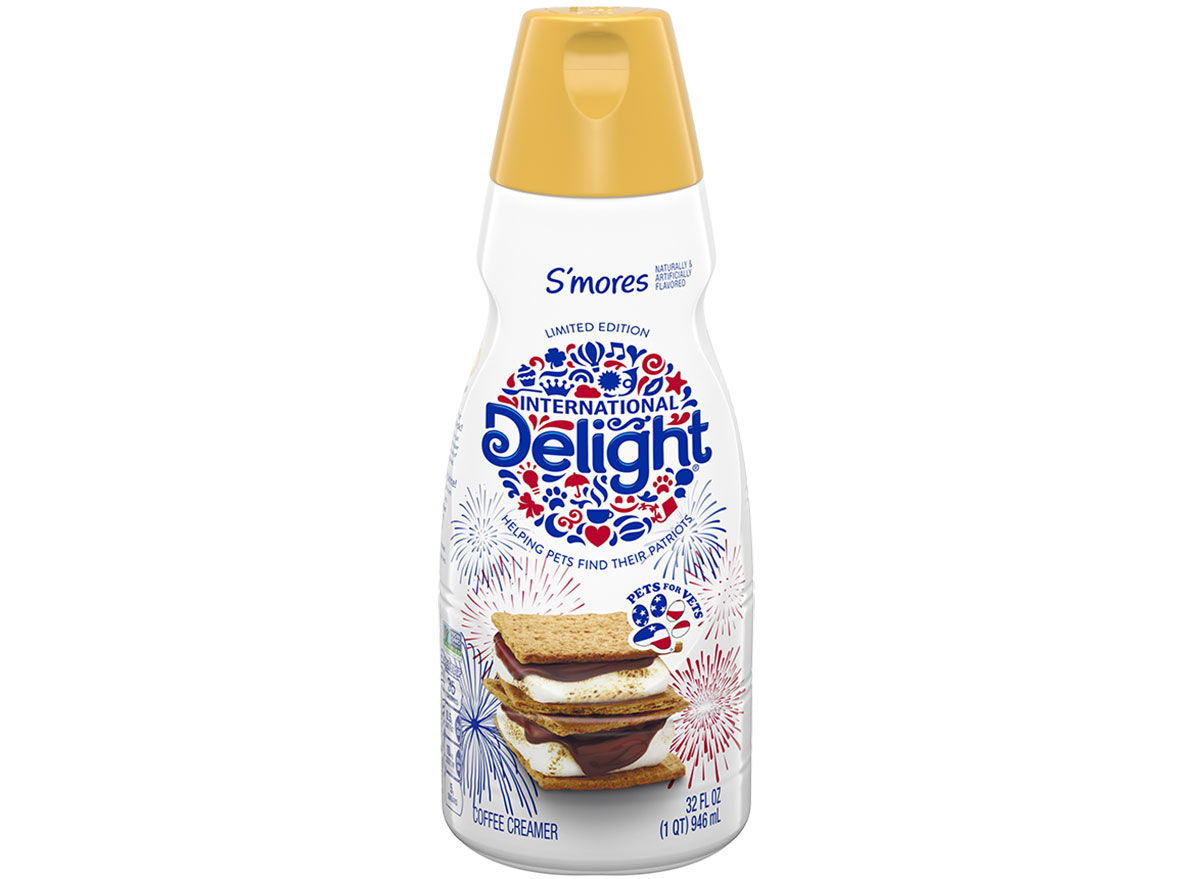 There's nothing like roasting marshmallows over a campfire and making s'mores. But now you can capture that summer essence in your coffee with International Delight's limited-edition s'mores flavor, which tastes like graham crackers, chocolate, and roasted marshmallow in creamer form.
Coffee Mate Snickers
Your mother probably told you not to eat candy for breakfast, but thanks to Coffee Mate's Snickers-flavored coffee creamer, now you can! The creamer is flavored with chocolate, peanuts, and caramel to taste like our fave candy bar. This version is cholesterol-free and totally acceptable to have first-thing in the morning.
BPI Sports Keto Bomb Creamer
SHOP NOW ON WALMART6254a4d1642c605c54bf1cab17d50f1e
It's not so much the flavor of this creamer that's weird; it comes in caramel macchiato and French vanilla. But the fact that it claims to be the first ketogenic creamer (though there are a few others on the market) makes it noteworthy.
This creamer is packed with a proprietary "Keto Bomb Blend" with MCTs, sunflower oil powder, saffron extract, and avocado oil powder, plus a "high-performance electrolyte and hydration matrix." If you want a keto diet friendly coffee creamer, this could be a good choice.
International Delight Cold Stone Creamery Sweet Cream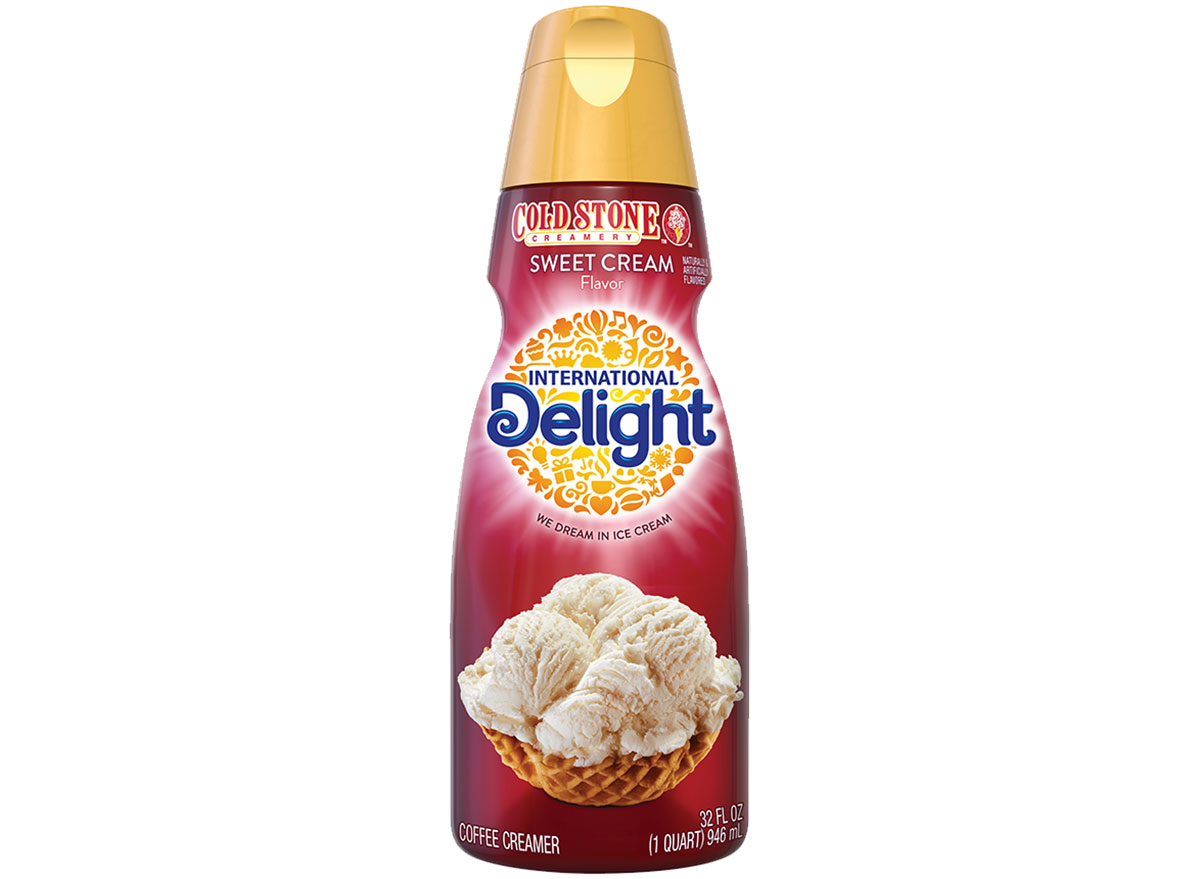 With International Delight's Cold Stone Sweet Cream coffee creamer, you can have ice cream for breakfast. Although Cold Stone is famous for its mix-ins, here they've kept things simple with its flagship sweet cream flavor that pairs perfectly with coffee.
Coffee Mate Himalayan Salted Caramel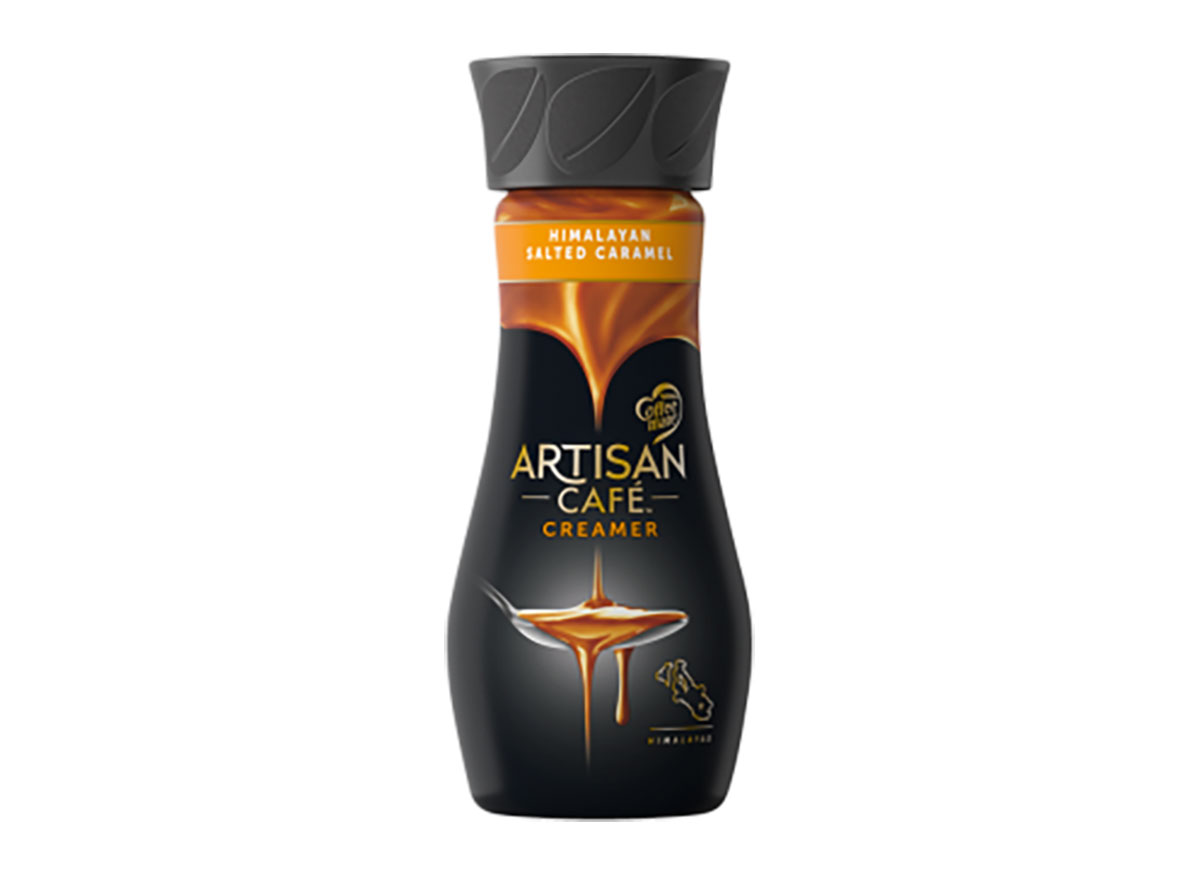 Part of Coffee Mate's Artisan Café creamer line, Himalayan Salted Caramel takes the craze for all things salted caramel straight to your coffee cup. Made with single-origin Himalayan pink salt, caramel, and a mix of milk, cream, and buttermilk, this creamer is a luxuriously creamy addition to your cup of Joe.
Coffee Mate Toasted Marshmallow Mocha
If you think the best part of camping is roasting marshmallows, then check out Coffee Mate's toasted marshmallow mocha non-dairy creamer. It's like mixing a toasted marshmallow right into your coffee…but without the sticky mess that would probably result from trying that for real.
Milkadamia Macademia Fudge Creamer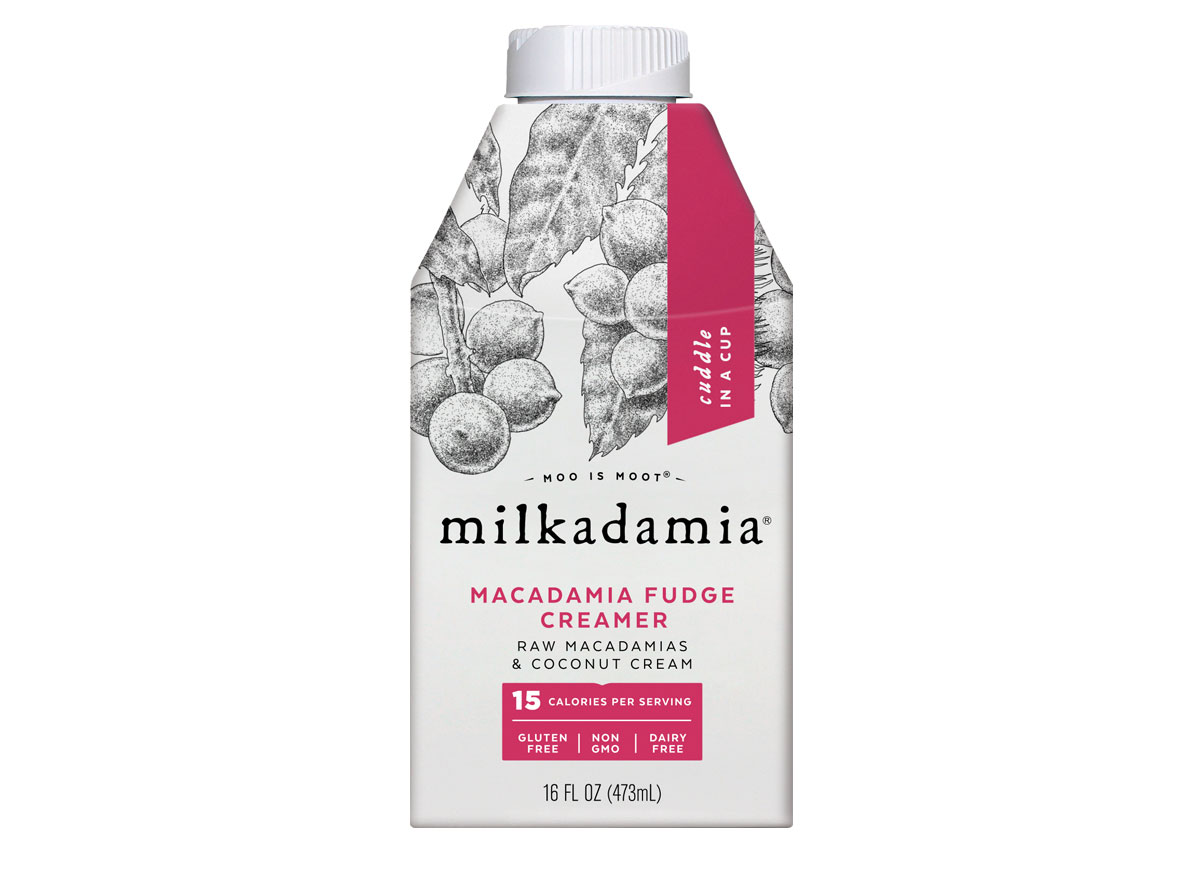 With the rise in popularity of plant-based milk alternatives, it's no surprise that creamers have also branched out far beyond just almond and soy alternatives. Milkadamia makes plant-based macadamia nut milk alternatives and creamers. And their macadamia fudge creamer—made with raw macadamias and coconut cream—is weird, wonderful, and tastes decadent. It's kind of like melted ice cream, but with just 15 calories per serving.
Laird Superfood Turmeric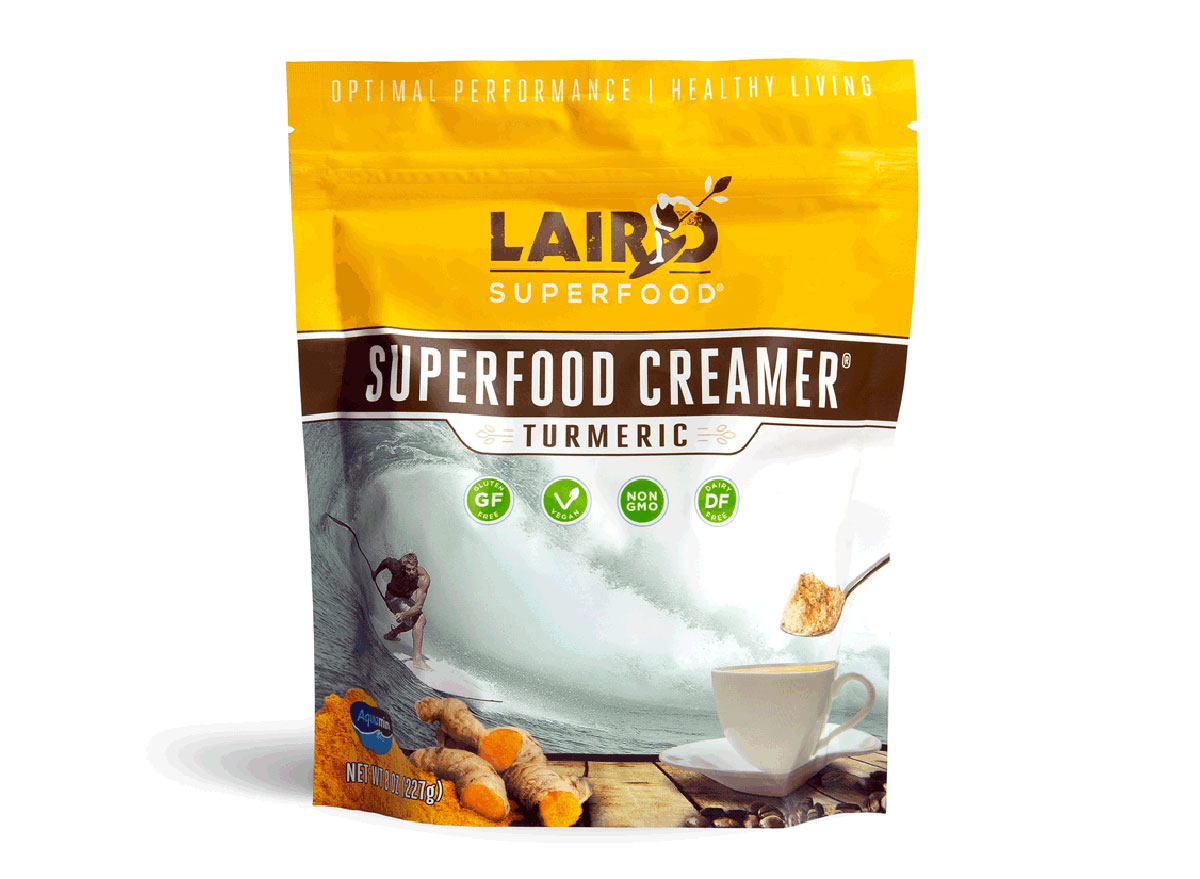 Turmeric has hit mainstream superfood status, thanks to its countless antioxidant, anti-inflammatory, and other health benefits. Well, now you can enjoy it with your morning coffee, too. The Laird Superfood Turmeric Coffee Creamer ingredient list includes coconut milk powder, coconut sugar, and coconut oil—plus turmeric, of course. And it's non-dairy, soy-free, vegan, and keto- and paleo-friendly.
Omega Power Creamer Vanilla with Grassfed Ghee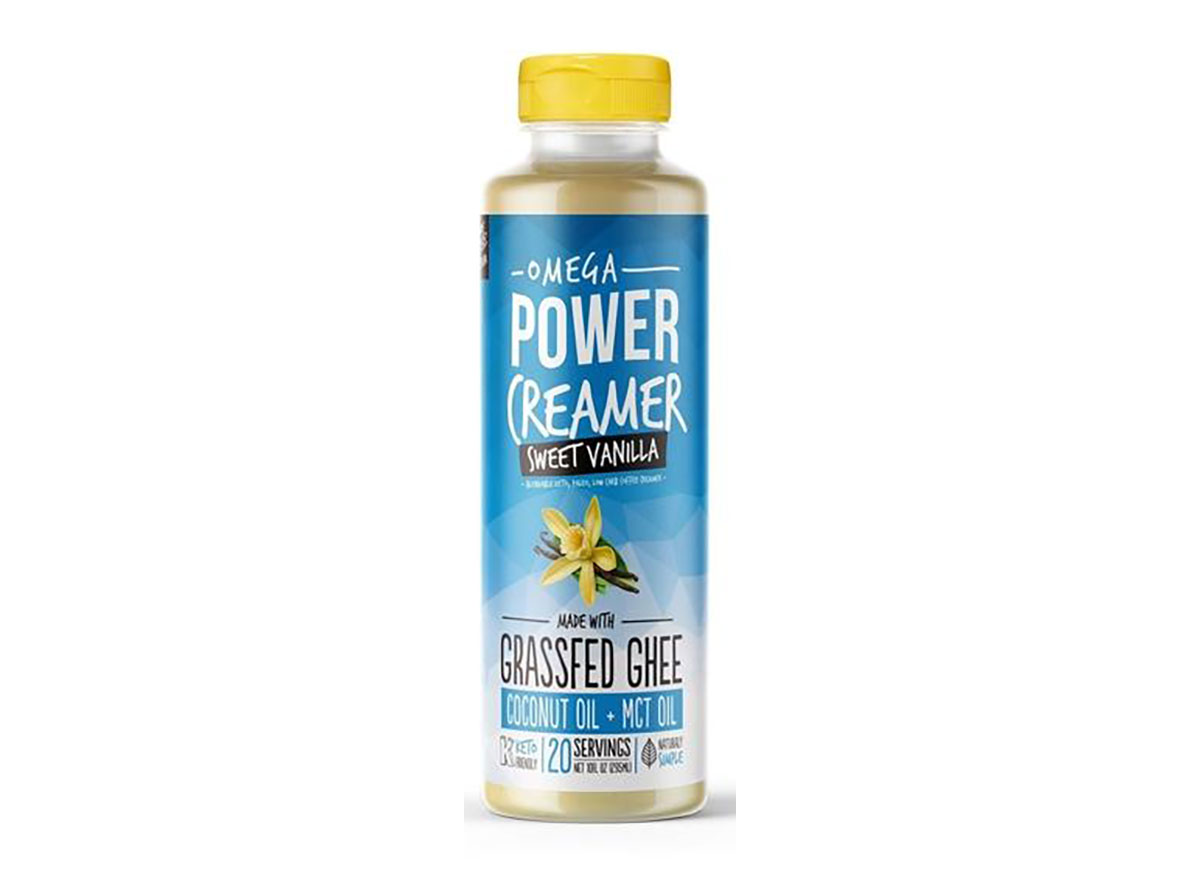 Thought ghee—a type of clarified butter—was just for cooking? Think again! Omega Power Creamer Sweet Vanilla with Grassfed Ghee is a sweetened solution for anyone who enjoys or wants to try out Bullet Coffee but needs a sweeter shortcut. It's also sugar-free, as well as keto- and paleo-friendly.
International Delight Reese's Peanut Butter Cup
There's no debating that chocolate and peanut butter are a match made in heaven. But do they belong in your coffee? Only one way to find out. Try International Delight's Reese's Peanut Butter Cup creamer to see what it might taste like if you melted an entire peanut butter cup in your coffee.
International Delight White Chocolate Raspberry
How do you feel about fruity coffee creamer flavors? It may not seem like a natural pairing, but maybe it's amazing. International Delight has made a creamer with the super sweet combo of white chocolate and raspberry. Those are usually cheesecake flavors, but now you can enjoy them in your cup of Joe, too.
Baileys Mudslide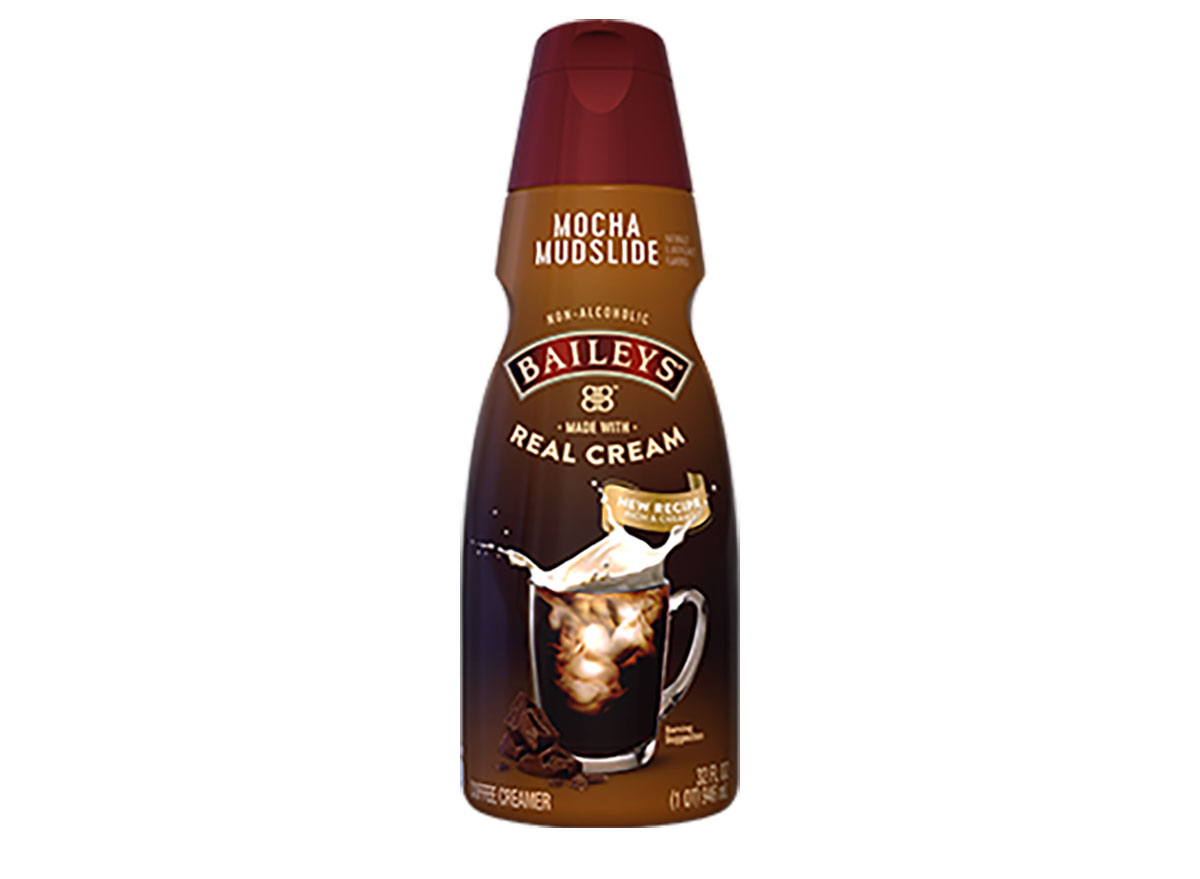 For a morning take on an alcoholic beverage, there's Bailey's Mocha Mudslide Non-Alcoholic Coffee Creamer. Now you can have all the great taste of Irish cream and rich chocolate with your breakfast, just with coffee in place of vodka. It's almost like adding a mudslide-flavored milkshake to your coffee.
International Delight Southern Butter Pecan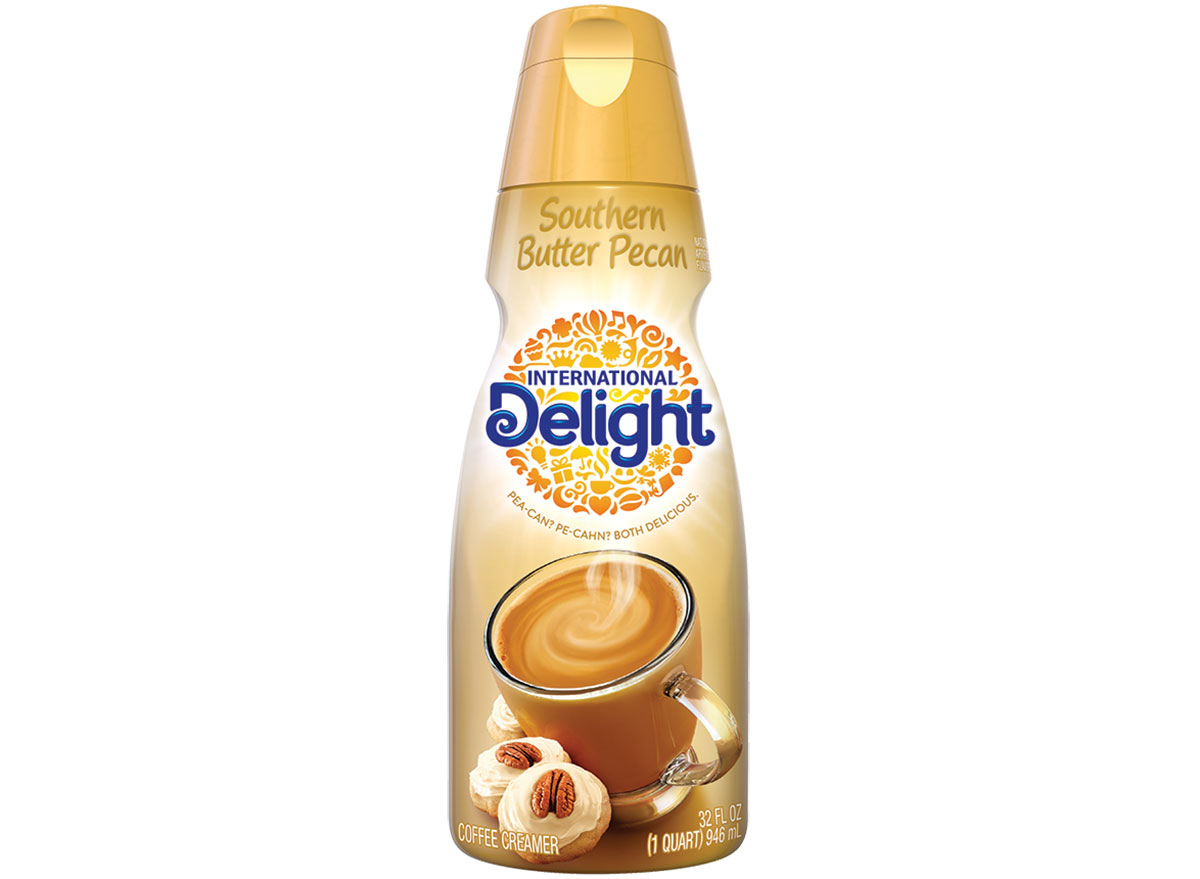 Pecan pie probably isn't something you eat every day, but you can replicate the sweet flavor with International Delight's Southern Butter Pecan creamer. It's not the actual dessert, but anything that puts you one step closer to having pie for breakfast can't be all bad.
Coffee Mate Honey Cream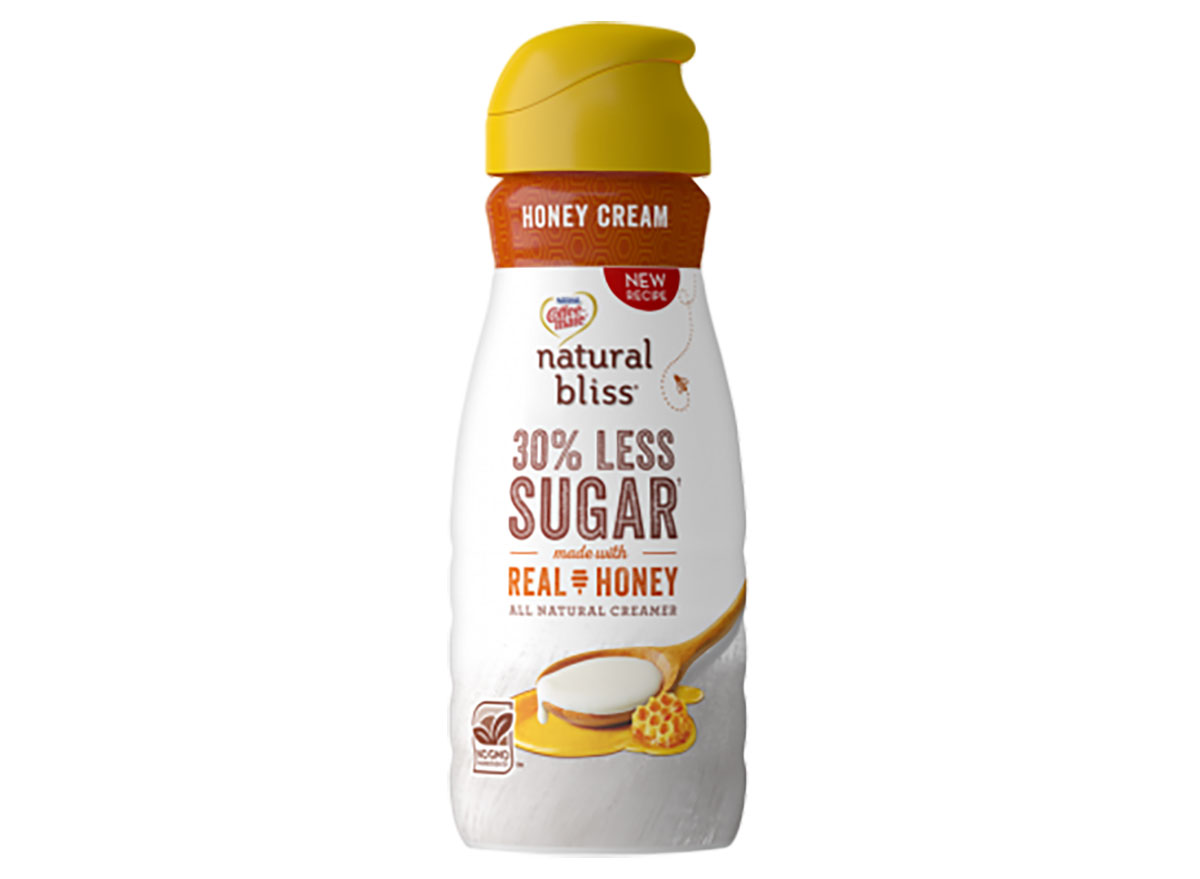 There are lots of ways to sweeten coffee—sugar, Splenda, Sweet'N Low—but honey? Coffee Mate's Natural Bliss line of coffee creamers promises 30% less sugar and an "all natural" creamer. So they've added honey coffee creamer to the mix for a sweet boost with less refined sugar.
Vital Proteins Coconut Collagen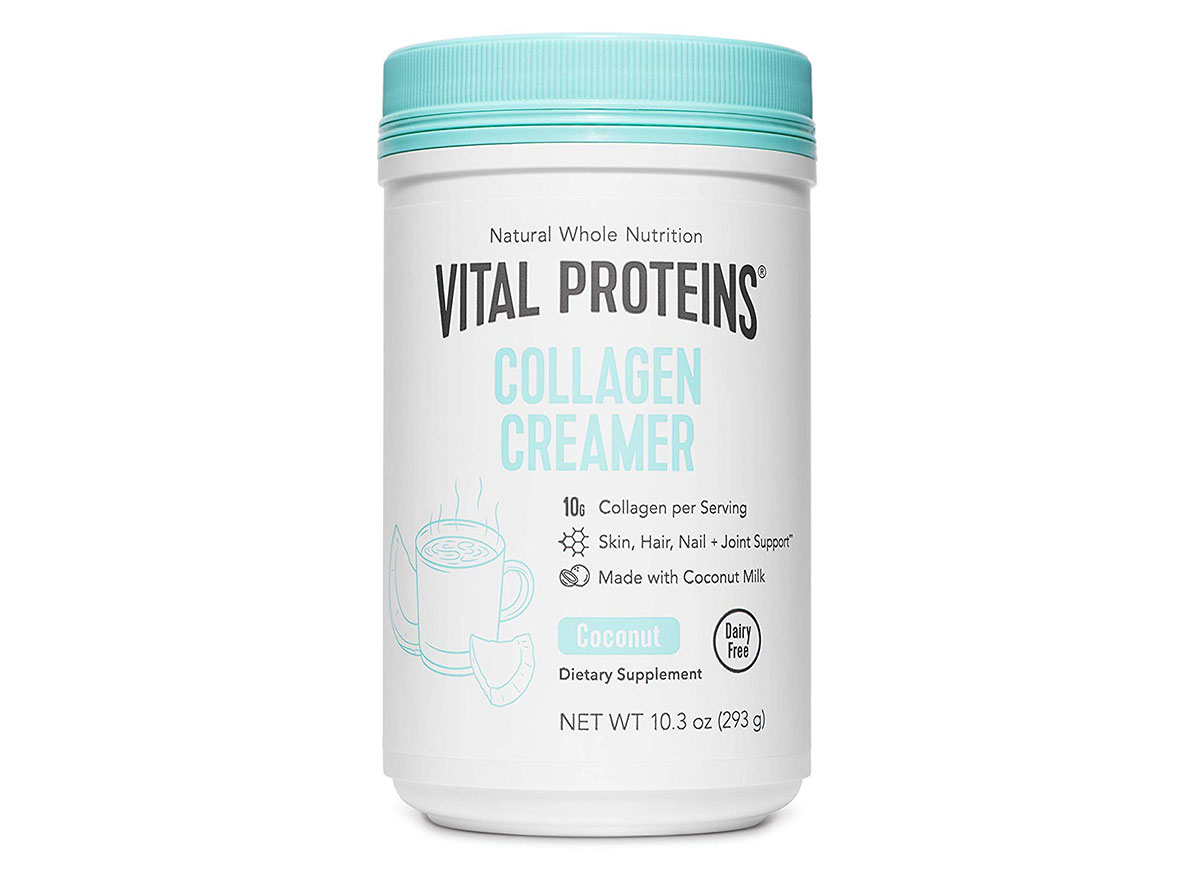 Collagen is the current darling of the health world, thanks to its reported power to boost everything from glowing skin to strong bones and joints. Sure, you could sip some bone broth or have yet another smoothie. Or, you could make your morning coffee a collagen delivery vehicle with the help of this non-dairy coconut collagen creamer that features a distinct coconut flavor.
Naturealm Mushroom Coffee Creamer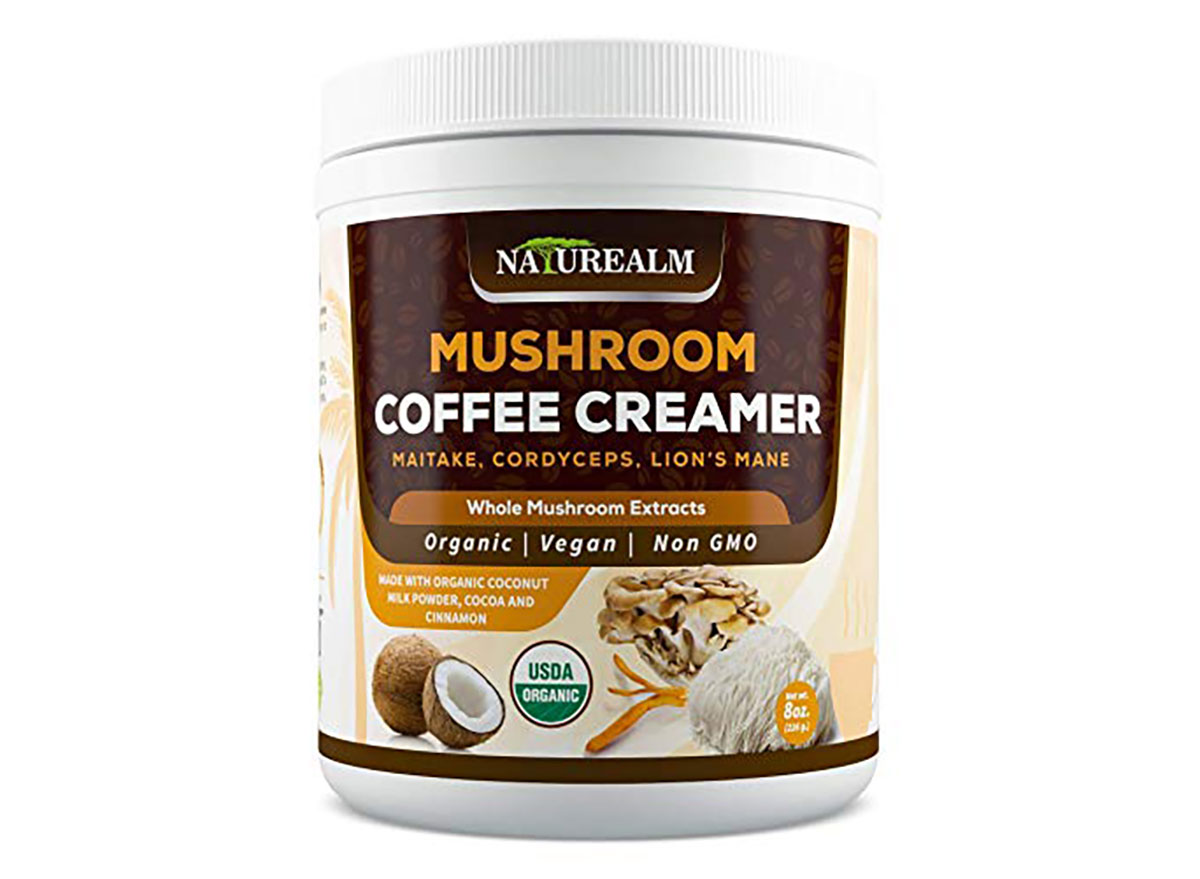 Finally, yes you read that right: mushroom coffee creamer. Mushroom coffee is totally a thing now, thanks to a host of touted health benefits, and apparently so is mushroom creamer. But don't worry, they've also flavored it with cocoa and cinnamon to mask some of the, er, earthy flavor.
Whether you're trying to sneak things like collagen or mushrooms into your diet, or you're just looking to add the taste of your favorite candy into your breakfast lineup, there really are coffee creamer flavors for everyone. Of course, we won't judge you if you want to stick with French vanilla—but there are plenty of other options out there if you want to get more adventurous.
Katherine Martinelli
Katherine Martinelli is a recipe developer and award-winning journalist who spends her days dreaming and writing about food.
Read more about Katherine