The 9 Best Gifts for Foodies They'll Eat Right Up
Delight the loved ones in your life with these culinary-themed gifts.
If the way to your loved ones' hearts is through their stomachs, we can't think of a better way to celebrate the holiday season than with gourmet goodies. To help streamline your holiday shopping and ensure you pick the right presents for everyone on your nice list, we've rounded up some of the best gifts for foodies. Our top picks are sure to joyfully enhance your eating and drinking festivities—from assembling your own cheese board to expert-level cocktail crafting. Whether you stock up on these for your family and friends or for yourself (we're not judging!), you'll want these on your holiday radar.
Alter Eco Chocolate Meets Nature Gift Box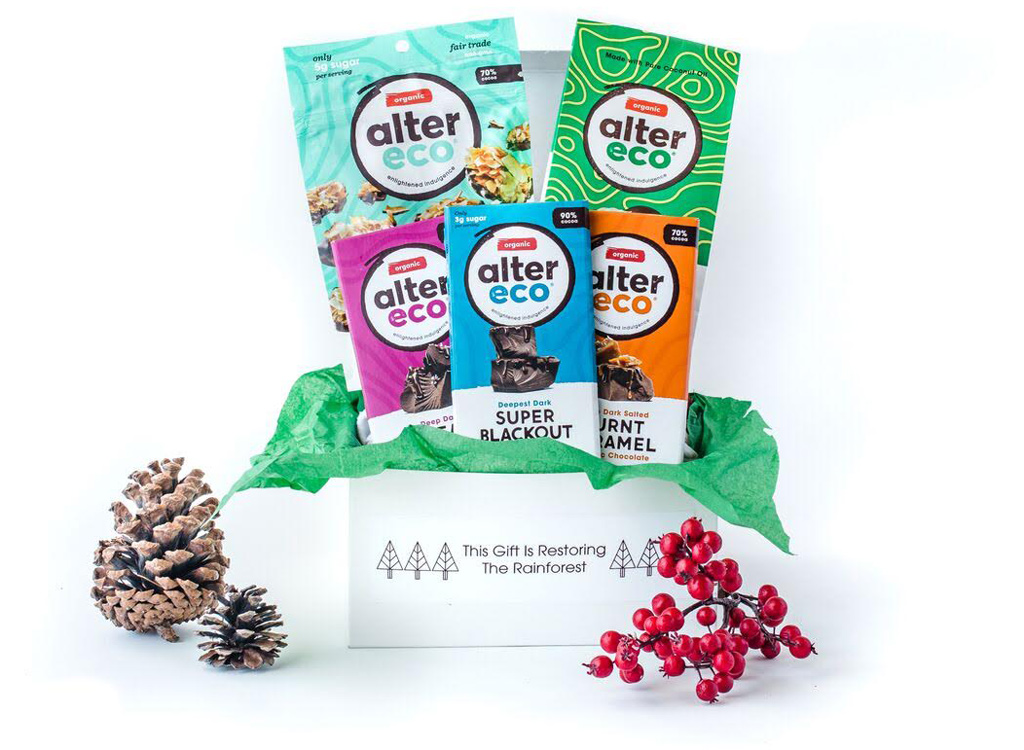 Alter Eco stuffs its delicious gift box with decadent bars, truffles, and coconut clusters made with quality ingredients such as single-origin cocoa, Madagascar vanilla, and pure cane sugar. And while the lucky gift recipient will surely indulge their sweet tooth, you'll help replenish Peru rainforests! For every box sold, Alter Eco plants a tree with their cacao partners in the ACOPAGRO Cooperative in Peru.
SHOP NOW: $24.99 on Alterecofoods.com
Thrive Market Curated Reds and Whites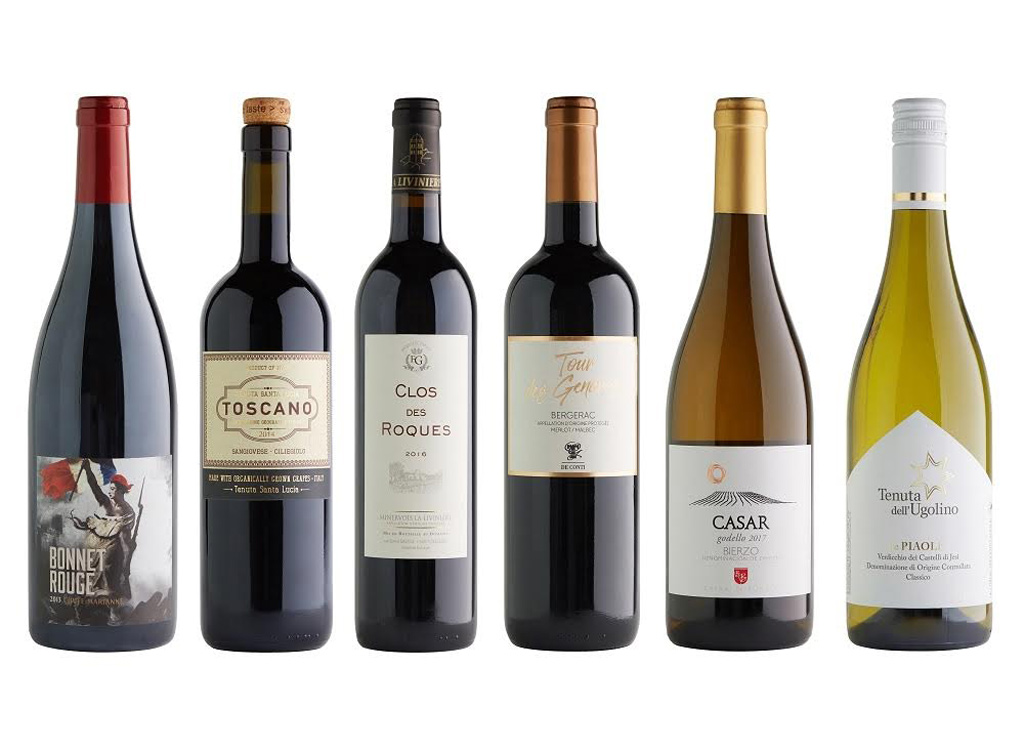 Any wine lover in your life will jump for joy when they uncork this Master Sommelier-curated box. Offering an approachable entry point into the world of clean wines, this collection features four reds and two whites sourced from sustainable, organic, or biodynamic vineyards. Each delicious and versatile vino can be enjoyed on its own or easily paired with a holiday meal. Cheers!
SHOP NOW: $83.94 on Thrivemarket.com
Tea Forté Bleu Petite Presentation Box Tea Sampler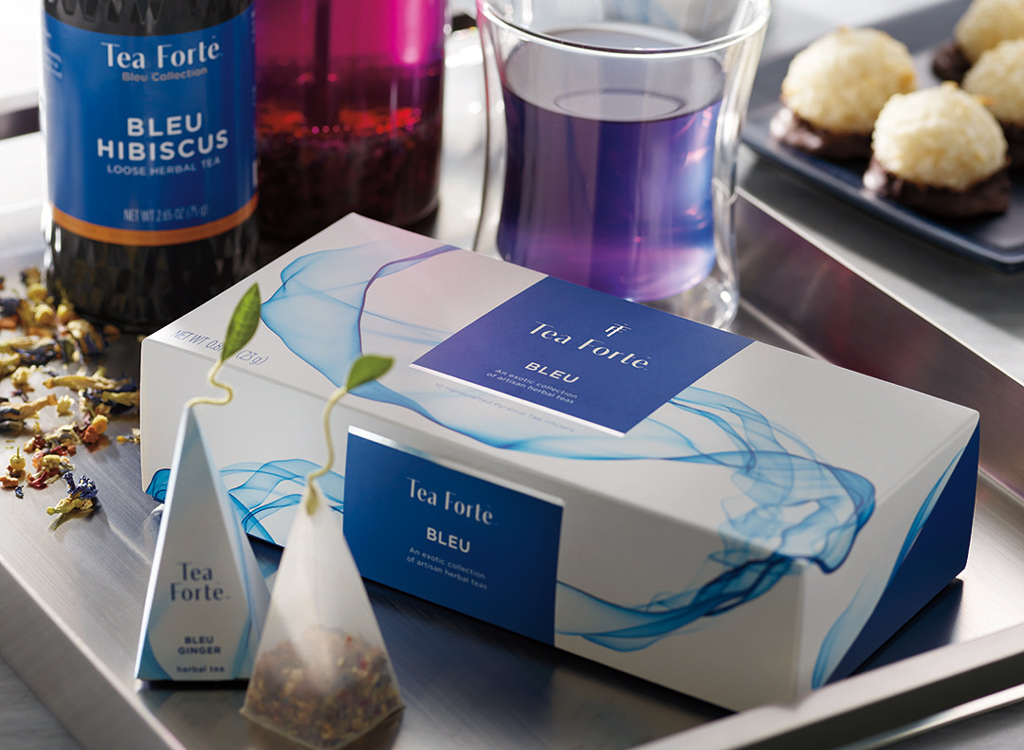 Upon unraveling the soft satin bow, tea enthusiasts will uncover a collection of elegant teas blended with organic herbs, fruits, and flowers. This Tea Forté sampler boasts 10 hand-crafted pyramid tea bags stuffed with sustainably-sourced and caffeine-free leaves that lend an exotic blue hue to your brew. Besides for making that perfect photo opp, the decorative leaf and stem atop each diffuser allows you to fish the tea bag out of your mug with ease.
SHOP NOW: $22.00 on Amazon 
Bamboo Cheese Board with Cutlery Set, Wood Charcuterie Platter & Serving Meat Board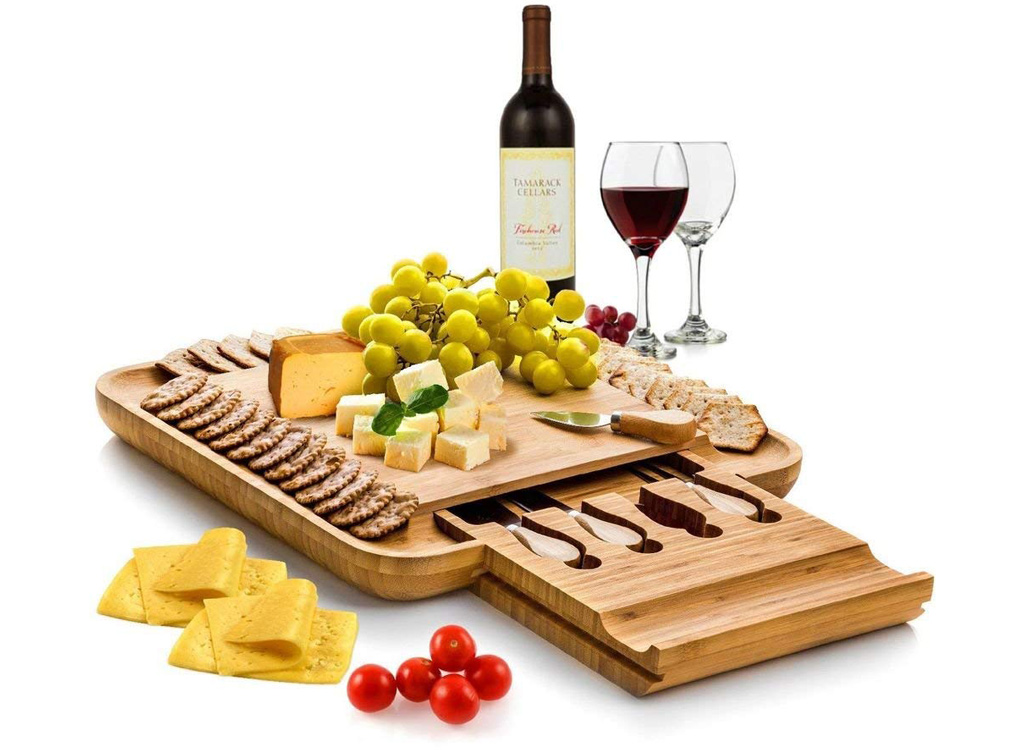 This exquisite bamboo charcuterie board makes holiday entertaining easier—and more stylish—than ever. The built-in drawer hides a set of cutting knives that slices through hard cheddars as easily as it spreads creamy ricotta. And the nonporous surface ensures that the board won't retain any Kalamata olive or salumi aromas from your last soirée. This is a great gift for foodies who love to entertain.
SHOP NOW: $59.99 on Amazon 
Pampered Chef Premium Cocktail Set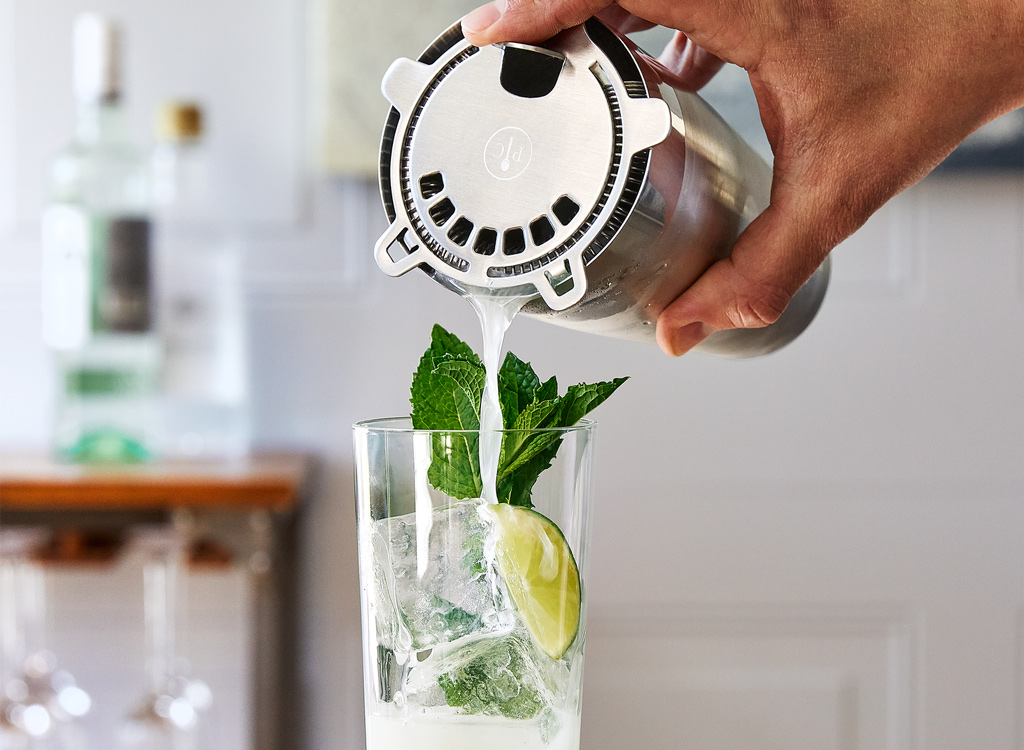 Master the art of cocktail making this season with Pampered Chef's Premium Cocktail Set. The kit includes a stainless steel jigger, shaker, strainer, bar spoon, and bottle opener, along with an ash wood muddler and a handy recipe card—all the tools needed to shake up your cocktail game. Cosmo, anyone?
SHOP NOW: $99.00 on Pamperedchef.com 
Pure Indian Foods Indian Spice Starter Kit
With six fragrant, certified-organic spices such as Garam masala, anti-inflammatory turmeric, and a flavorful five-spice blend, anyone can create a tasty and aromatic meal. Not sure where to start? The kit also includes three easy-to-make recipes that will please even the pickiest eaters.
SHOP NOW: $16.95 on Pureindianfoods.com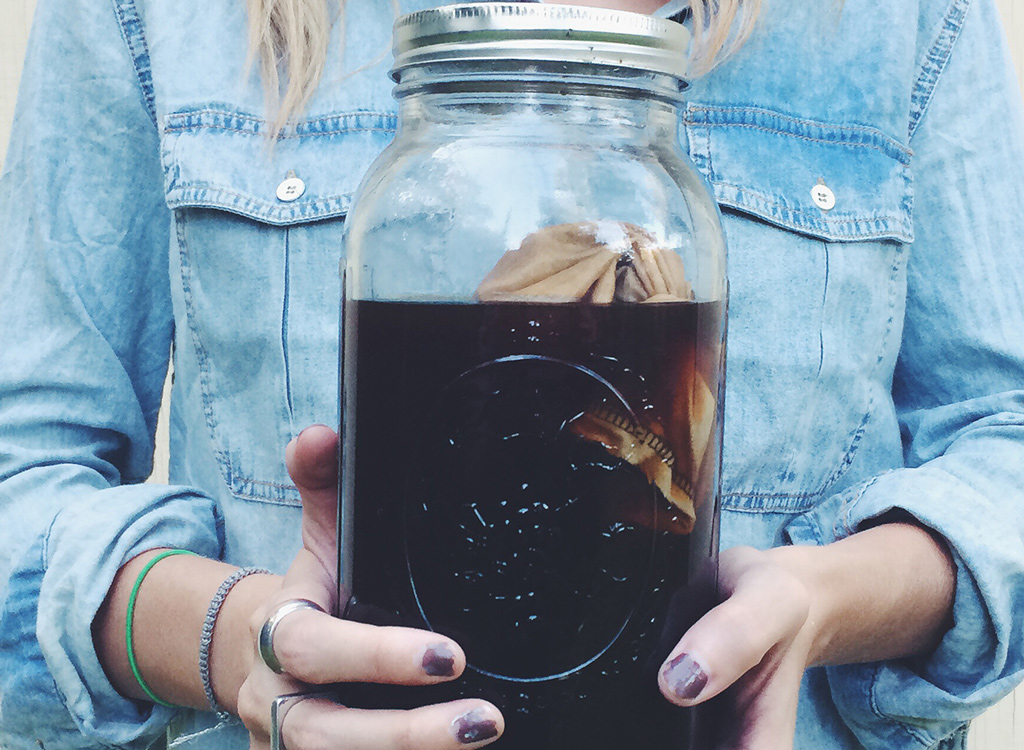 Save your soulmate the daily Starbucks run and gift him or her this CoffeeSock DIY Kit. It produces a half-gallon of robust, cold-steeped brew within six to 18 hours—depending on your liking—and requires minimal prep time. Wake up to a fresh cup of java on the reg by trying your hand at this simple brew-your-own kit.
SHOP NOW: $19.99 on Thrivemarket.com 
Calphalon Classic Self-Sharpening 6-piece Knife Block Set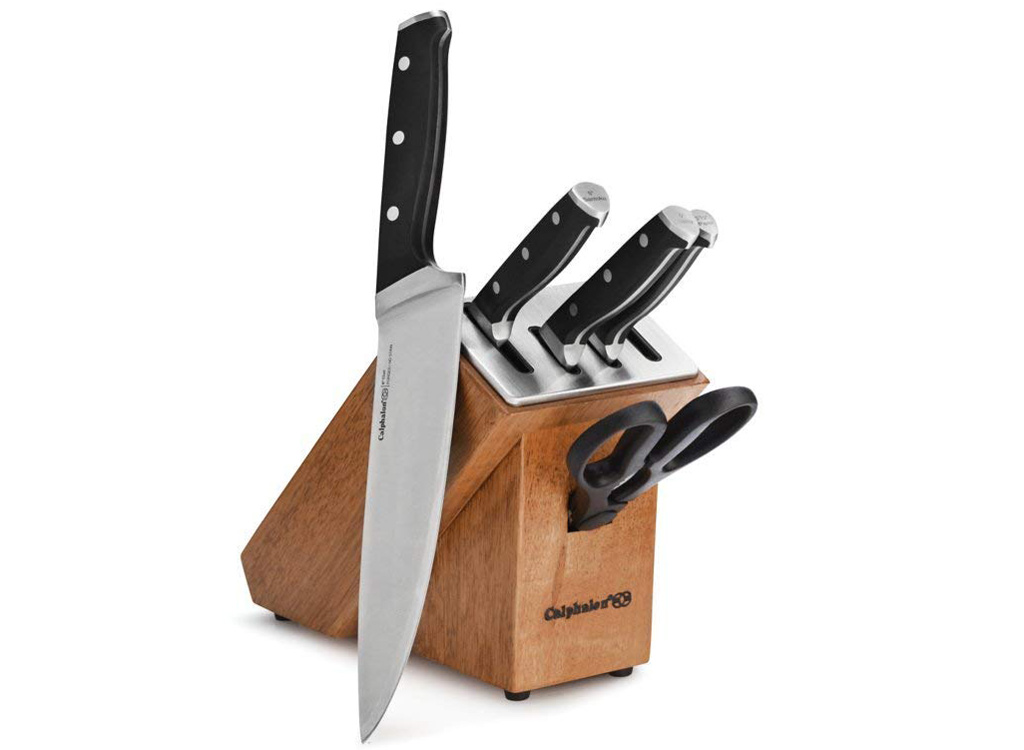 Every home cook needs a high-quality knife set and this handy six piecer by Calphalon is sure to get the job done—every single time. This essential kitchen set includes a chef's knife, utility knife, santoku knife, parer, kitchen shears, and a blonde rubberwood knife block with built-in ceramic sharpeners.
SHOP NOW: $106.99 on Amazon 
Make sure your loved ones are ready to tackle holiday shopping by gifting them this organic coffee blend. The bag boasts fair trade coffees hailing from Indonesia, South America, and Africa, which lends your cup a peat flavor with dark chocolate and aromatic berry notes. It also comes with a wooden scoop that's hand-carved by artisans in India and doubles as a handy bag clip. Bonus: a portion of proceeds benefit worldwide humanitarian efforts such as disaster relief.
SHOP NOW: $85.00 on Worldvision.org