The 10 Best Ingredients to Help You Make Cheap (and Healthy) Meals
With grocery prices sky-high right now, these can keep the bill low.
A combination of higher gas prices, supply-chain bottlenecks, war, and labor shortages has caused the prices of everyday food items to soar. And with inflation, a dollar buys less than it did before.
But the current economic climate has affected some food categories more than others. Food items such as beef, chicken, eggs, milk, butter, frozen prepared foods, and even fresh fruit have experienced double-digit percentage increases in price. Grocery stores have responded by passing this increase on to the shopper. In some cases, they've even begun shrinking the size or quantity of products to offset the higher manufacturing costs.
During these times, it's important to be able to readjust your shopping list to reflect this new—albeit hopefully temporary—reality. Although many animal-based products and processed foods have gotten pricier, a lot of healthier, plant-based staples haven't experienced much of an increase and still remain relatively affordable. Ingredients like canned beans, oats, cornmeal, popcorn, potatoes, and many, many others can add bulk and essential nutrients to an endless variety of meals. Another added bonus is that many of these items have long shelf lives, which means that more of the food ends up in your belly instead of in the garbage.
So which foods should you be looking out for on your next trip to the supermarket?  The Meatless Monday team compiled a list of inexpensive plant-based ingredients that can help you make meals that are healthy, delicious, and easy on the wallet.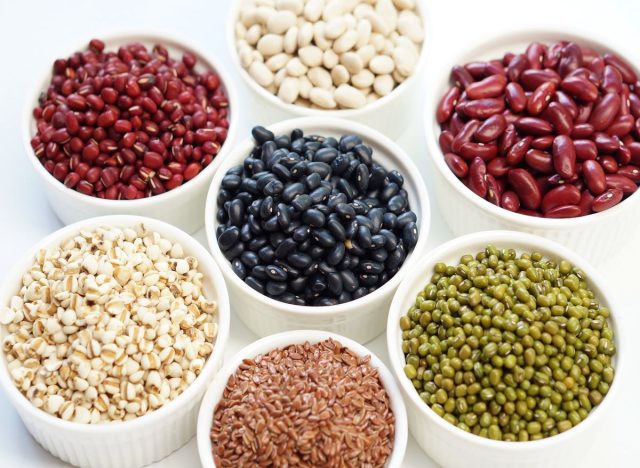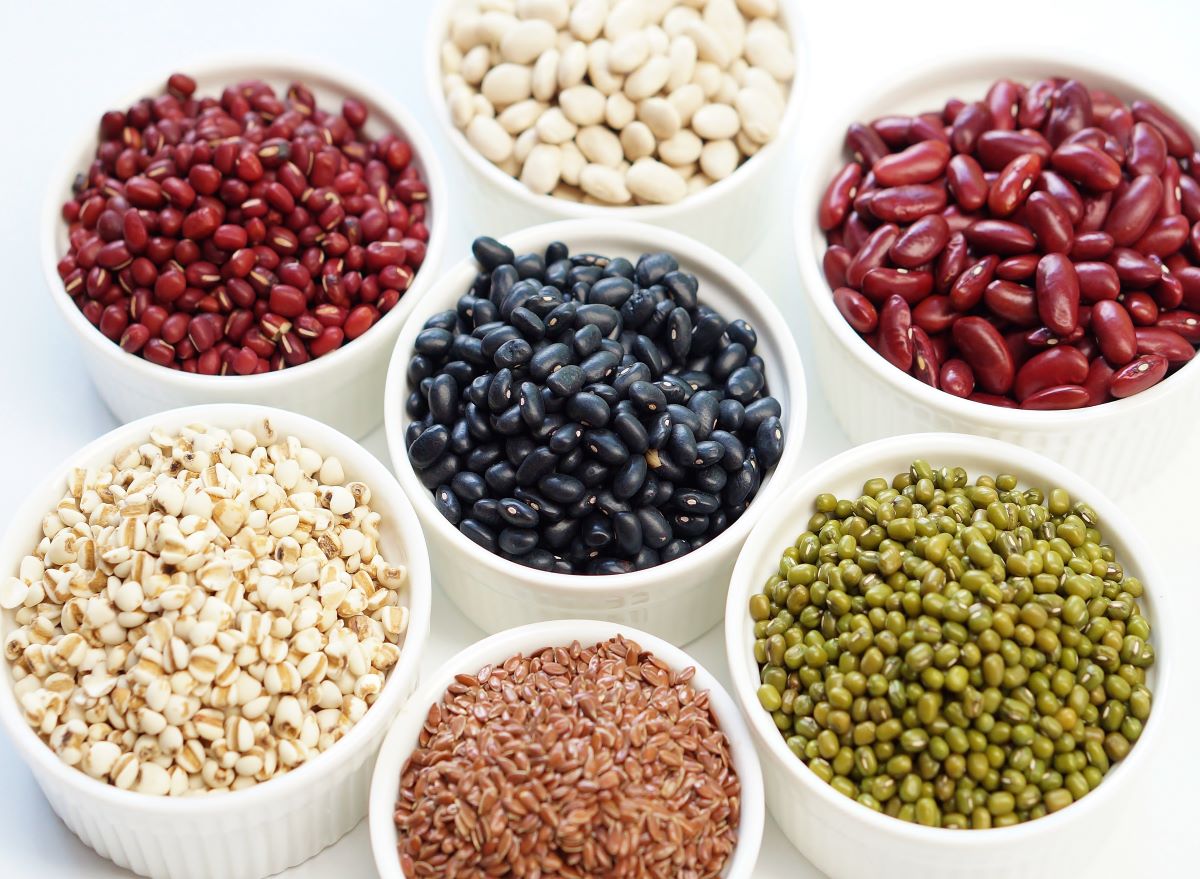 Typically costing less than a dollar per can, beans should be a staple of any pantry. Canned beans can be used in everything from soups, stews, and vegetarian chili to veggie burgers, Tex-Mex burritos, and tacos, but the list of bean-focused meals is truly endless. We recommend experimenting with different varieties, like chickpeas, pinto beans, and pigeon peas, because each type has its own unique flavor and texture. From a nutritional standpoint, beans are an excellent source of plant-based protein and fiber. For more bean-focused recipes and information, check out our Meatless Monday Beans Resource Center.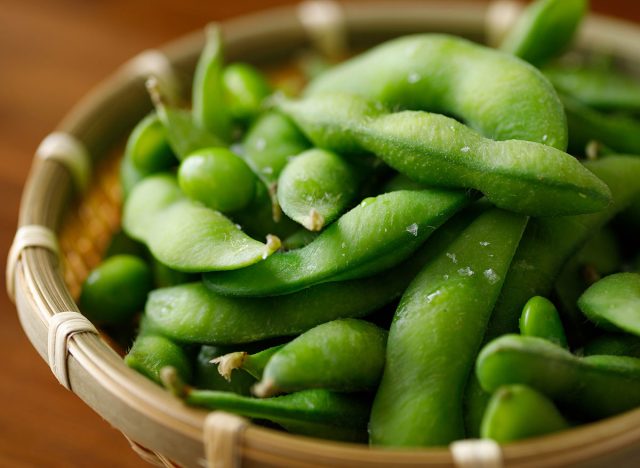 Although its price varies depending on where you shop, frozen edamame can be a nutritious add-on to meals. You can easily pop the whole pods in the microwave for a quick snack or use the shelled variety in an Asian-inspired salad, stir-fry, hummus, or edamame succotash. Their firm texture and hearty chew make edamame a great meat alternative.6254a4d1642c605c54bf1cab17d50f1e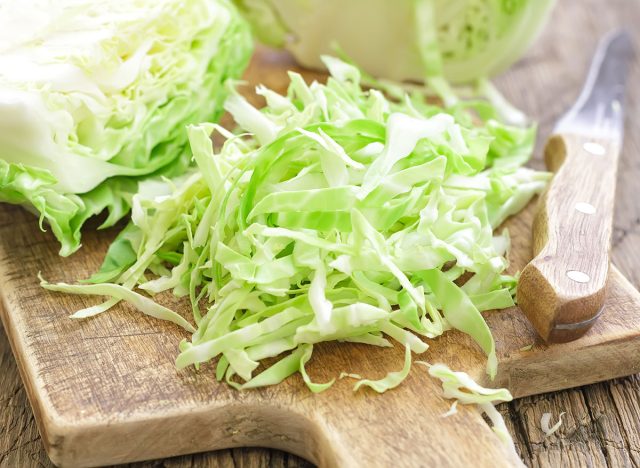 We're big supporters of cabbage here at Meatless Monday. Why? Well, it's the ultimate ingredient. You can braise it, grill it, shred it for coleslaw, or slice it up and add it to a veggie stir-fry. It's also one of the longer-lasting vegetables out there. For inspiration, try making these braised cabbage rolls, farro cabbage salad, or a tangy side dish of cabbage with orange and apple.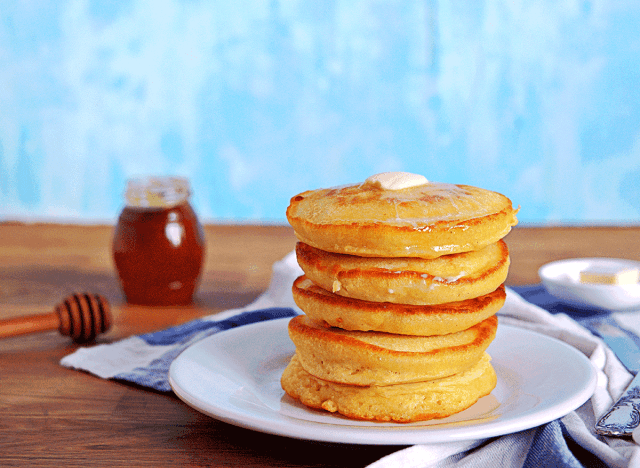 A staple of Southern cooking, cornmeal can be transformed into a number of comforting dishes, from deep dish polenta pizza (polenta is a courser grind of cornmeal) to smoky grits and greens to maple cornbread biscuits. The stuff is really cheap: a 2 lb. bag typically costs only a couple of bucks and will last you a few weeks—at least.
Dried Lentils and Split Peas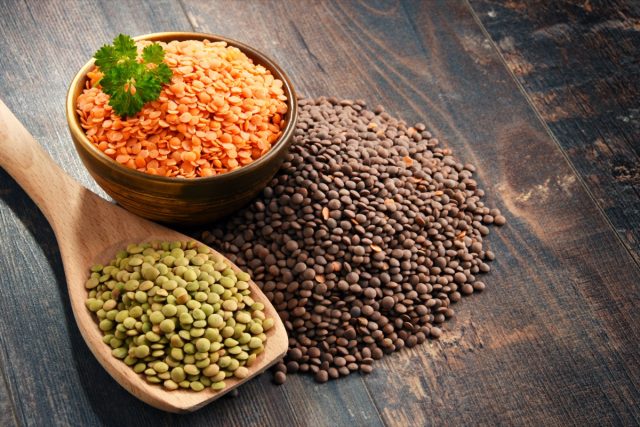 Dried lentils and split peas are cheap, costing only a few cents per serving and have an incredibly long shelf life. They're also a plentiful source of plant-based protein and other nutrients. Make a big split pea soup or batch of lentils, which can then be added to tacos, burritos, baked lentil empanadas, or a lentil and mushroom Bolognese sauce.
Frozen Fruits and Vegetables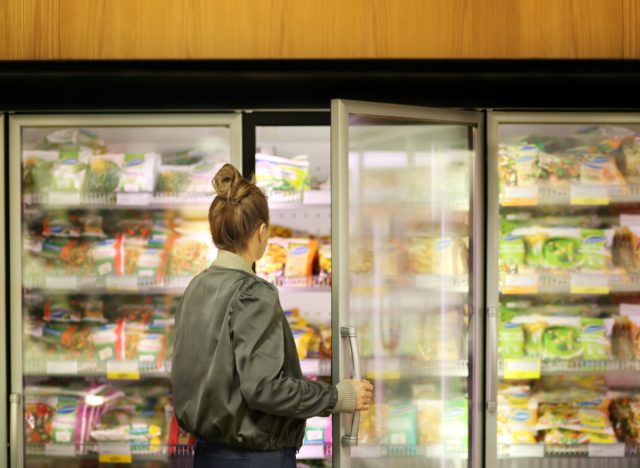 Fresh produce has seen an increase in price, but the cost of frozen fruits and vegetables has remained relatively stable. Frozen foods are great for a couple of reasons: they're often picked at peak freshness to preserve color and nutrient content, come pre-sliced, and don't spoil. And while they may not offer everything a fresh fruit or vegetable delivers, they can be great substitutes in stir-fries, soups, smoothies, desserts, and pasta dishes.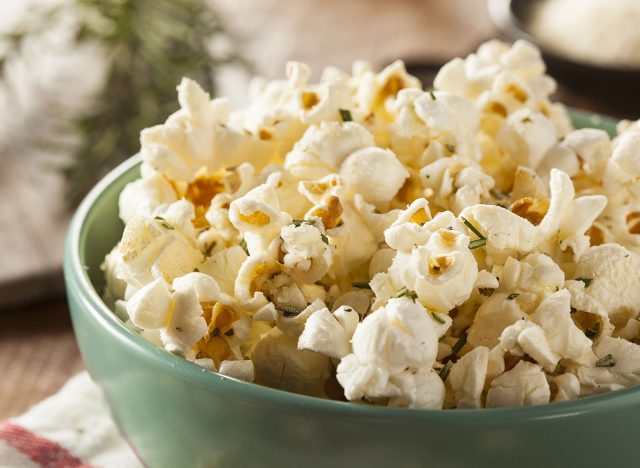 Popcorn may seem like a surprise addition to this list, but buying unpopped kernels is an inexpensive and healthier alternative to other pre-packaged snack foods. You can make fresh popcorn in an air popper or in a brown paper bag in the microwave, and afterwards you can dress your fresh popcorn up with some seasonings and spices, like garlic, smoked paprika, or nutritional yeast.
The potato is an American culinary staple—and for good reason. Not only is it one of the most affordable vegetables around, but it's also one of the most versatile. You can mash them, bake them, fry them, grate them, or turn them into soup. Russet potatoes and the waxier red potatoes are pretty good options if you're looking to save some coin. The list of potato recipes is endless, but we recommend a good roasted potato with chimichurri sauce, a cool potato salad with coconut bacon, or stuffed potato primavera.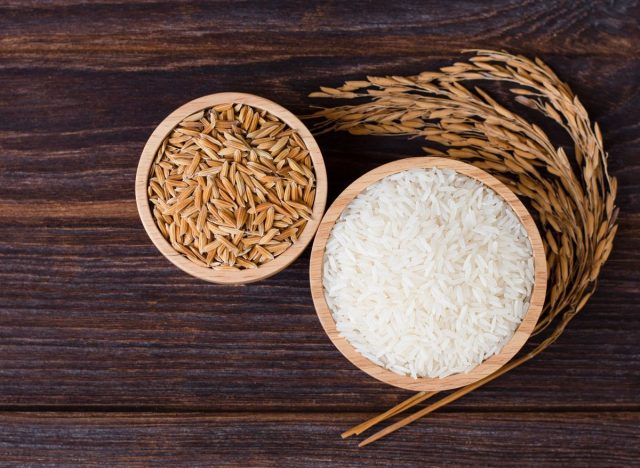 Rice has been the foundation of meals across the globe for centuries. You can store it in your pantry for months and transform it into pretty much anything. Brown rice is a healthier alternative than white, but basmati and jasmine rice are also good options. You can top rice with anything: stew, beans, curries, slaw, cooked vegetables, etc., but you can also make rice the centerpiece of the meal with fried rice, pilaf, Thai rice salad, or leftover-rice veggie burger.
Tofu comes in a variety of textures ranging from silken to extra firm, but whichever type you choose, you won't have to spend more than a couple of dollars per package. Tofu is mellow on its own but absorbs flavor when marinated, and you can use it to recreate almost all of your favorite comfort foods, like wings, nuggets, bacon, or this yummy vegan tikka masala. Just remember to give the tofu a quick press before cooking to extra the excess moisture.
Curious about what other plant-based ingredients you should always have on hand? Check out our list of 20 Essential Meatless Monday Ingredients.
Meatless Monday
Meatless Monday is a global movement that encourages people to reduce meat in their diet for their health and the health of the planet.
Read more about Meatless