Bob Newhart Proves 93 "Is the New 39" and Laughter Is the Best Medicine
Papa Elf keeps bringing on the laughs.
Laughter is the best kind of medicine, which means one thing. Bob Newhart has played a major role in spreading good vibes throughout his 93 years on earth, and this elf keeps bringing on the laughs. The actor, comedian, and "all around nice guy" tweeted the day after his birthday on September 6, "Thank you to everyone for the wonderful birthday wishes! 93 is the new 39," and you best believe it! Fans replied with comments that show all the love, with one writing, "Thank you for all the joy you have brought—and continue to bring!" Keep reading to learn more about the "Elf" star.
Laughter has been proven to bring much goodness socially, physiologically, psychologically, and spiritually.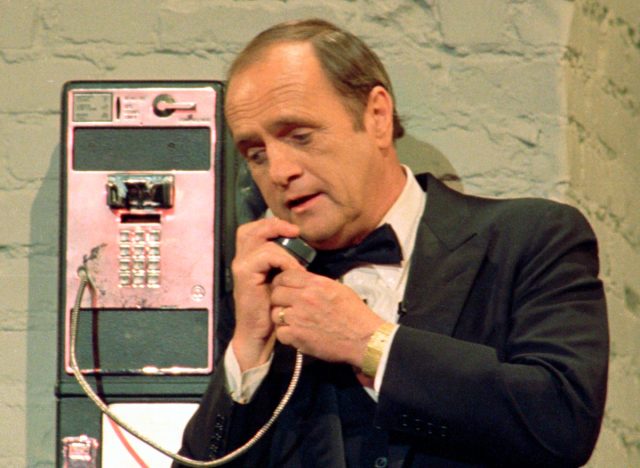 When we say that Bob Newhart has been good for the well-being of his many fans, it's no exaggeration. Science says that laughter is the best medicine. In fact, a study published in the Journal of Epidemiology proves just that. Researchers observed the association between a dose of laughter each day with stroke and heart disease. The 20,934 participants consisted of elderly Japanese men and women. The study reveals that the participants who hardly or never laughed experienced a 1.21 higher instance of heart disease and a 1.6 higher instance of stroke than those participants who enjoyed a good chuckle.6254a4d1642c605c54bf1cab17d50f1e
That's not the only thing—laughter has been proven to bring so much other goodness spiritually, socially, physiologically, and psychologically, according to a review published in Alternative Therapies in Health and Medicine.
Related: The Healthy Habits of Harrison Ford Make Indiana Jones Look Great at 80
He worked as an accountant before pursuing his life in comedy.
Bob Newhart was born on September 5, 1929, and actually started out on a very different path at Loyola University Chicago, PEOPLE reports. Majoring in business management, the giver of laughs worked as an accountant before pursuing his life in comedy, according to The CPA Journal. The comedian became popular in 1960 with his best-selling album entitled The Button-Down Mind of Bob Newhart, which is filled with the star's comical monologues. "It just took off beyond anyone's, especially my expectations. And it still is—according to Billboard—the 20th best-selling album of all time," Newhart reveals (via NPR).
Related: Healthy Habits Daniel Craig Follows at 54 To Stay in the Best Shape
He starred in so much laughter-filled family entertainment.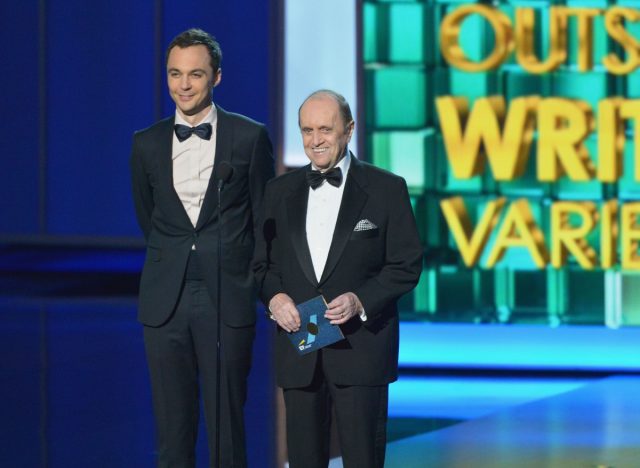 Bob Newhart tells PEOPLE when reminiscing his start in the spotlight, "Being onstage took all the bravado I had, pretending like I knew what I was doing." By the way, the Newhart Family Theater at Loyola University is a beautiful tribute to the hilarious 93-year-old former graduate. He performed with all of the big names in comedy and more, including Carol Burnett, Dean Martin, Frank Sinatra, Danny Thomas, Johnny Carson, Betty White, Ben Stiller, and Jim Parsons. He also played the role of Papa Elf in "Elf," alongside Will Ferrell. Newhart starred in "The Big Bang Theory," which he won an Emmy for, along with "The Bob Newhart Show," "Newhart," and so much more family entertainment.
Another fun fact? Newhart reveals to Esquire he wasn't "that obvious" about his humor when growing up, saying, "I wasn't the class clown. I wasn't that obvious. There would be a circle of guys and they're watching the class clown. And I'm standing in the back, and I turn to the guy next to me and I say something funny to him, and he starts to laugh. And the guy next to him says, 'What did he say?'"
He reveals the secret to his happy marriage is to laugh.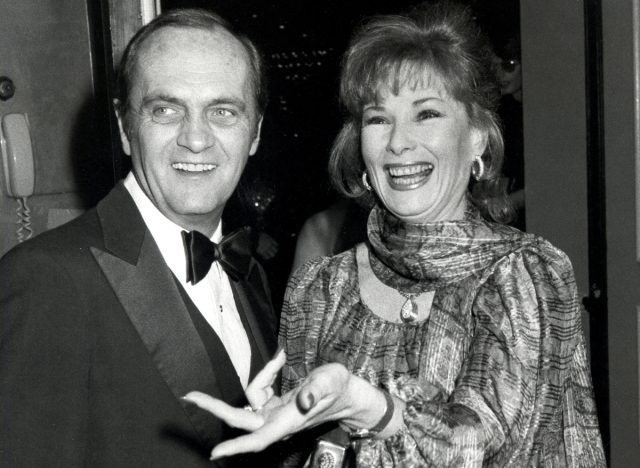 The star has been married to his wife, Ginny Newhart, for over 58 years. The Newharts have four children, and the star tells CBS the secret to their happy marriage is to laugh, explaining, "There's something about laughter, and the longevity of a marriage." Newhart also places much love into friendships. One of his closest friends was the legendary comic Don Rickles. The two even shared holidays together with their families, according to Nicki Swift.
He has a very kind heart.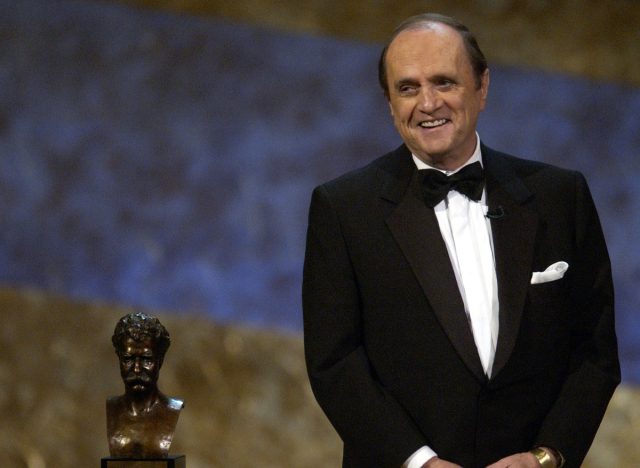 Philanthropy is also very important to Newhart, and the comedian has raised $350,000 to benefit the National Children's Cancer Society, according to Ladue News. The 93-year-old has no intention of slowing down, telling Forbes, "I fell in love with the sound of laughter 61 years ago." He enjoys the rush, remarking, "It's a sound I wanted to keep hearing. It's one of the great sounds in the world, I'm serious. I think it's true. The mail I get, you become part of people's lives. … It's just great to make people laugh."
Alexa Mellardo
Alexa is the Mind + Body Deputy Editor of Eat This, Not That!, overseeing the M+B channel and delivering compelling fitness, wellness, and self-care topics to readers.
Read more about Alexa