The Secret Favorite Drinks of All the British Royals
Even the Queen enjoys a nice cocktail from time to time.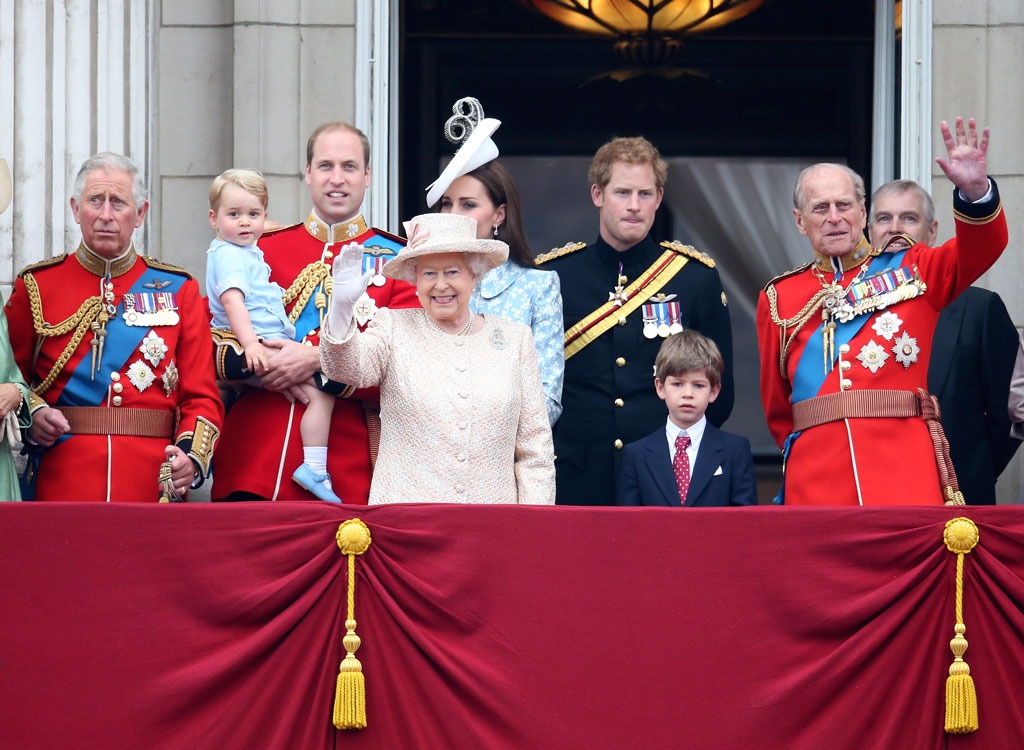 The British royals have always enjoyed their cocktails to help them keep calm and carry on amid all of their responsibilities. Whether it's a pint of Guinness, a glass of red wine, or Jack Daniels, alcohol is very much a part of the royals' public and private lives. While on duty, the royals may sip a sampling of some exotic brew at their host's invitation, but behind palace walls, they are just like the common folk when they relax and unwind with their drinks of choice. Here's a look at the favorite drinks of the royal family.
And for more on the royals, don't miss The One Food The Royal Family Won't Eat.
Queen Elizabeth: Gin and Dubonnet
Over the years, there have been numerous reports that 94-year-old Queen Elizabeth enjoys four drinks daily. (With the year she's having, we could hardly blame her if she did.) The Queen's former chef, Darren McGrady, set the record straight in 2017, telling CNN, "She'd be pickled if she drank that much. All I said was she likes a gin and Dubonnet. That's her favorite drink."
The cocktail is seven parts gin to three parts Dubonnet, along with lemon and ice. The chef also clarified that Her Majesty doesn't drink every day. "She doesn't wake up in the morning and have a large gin and tonic," he said to CNN, adding that the Queen's drink of choice at dinner is typically a glass of her favorite German sweet wine.
Looking for more cocktail ideas? Don't miss The 30 Classic Cocktails You've Got to Try at Least Once in Your Life.
Prince Philip: Boddingtons Beer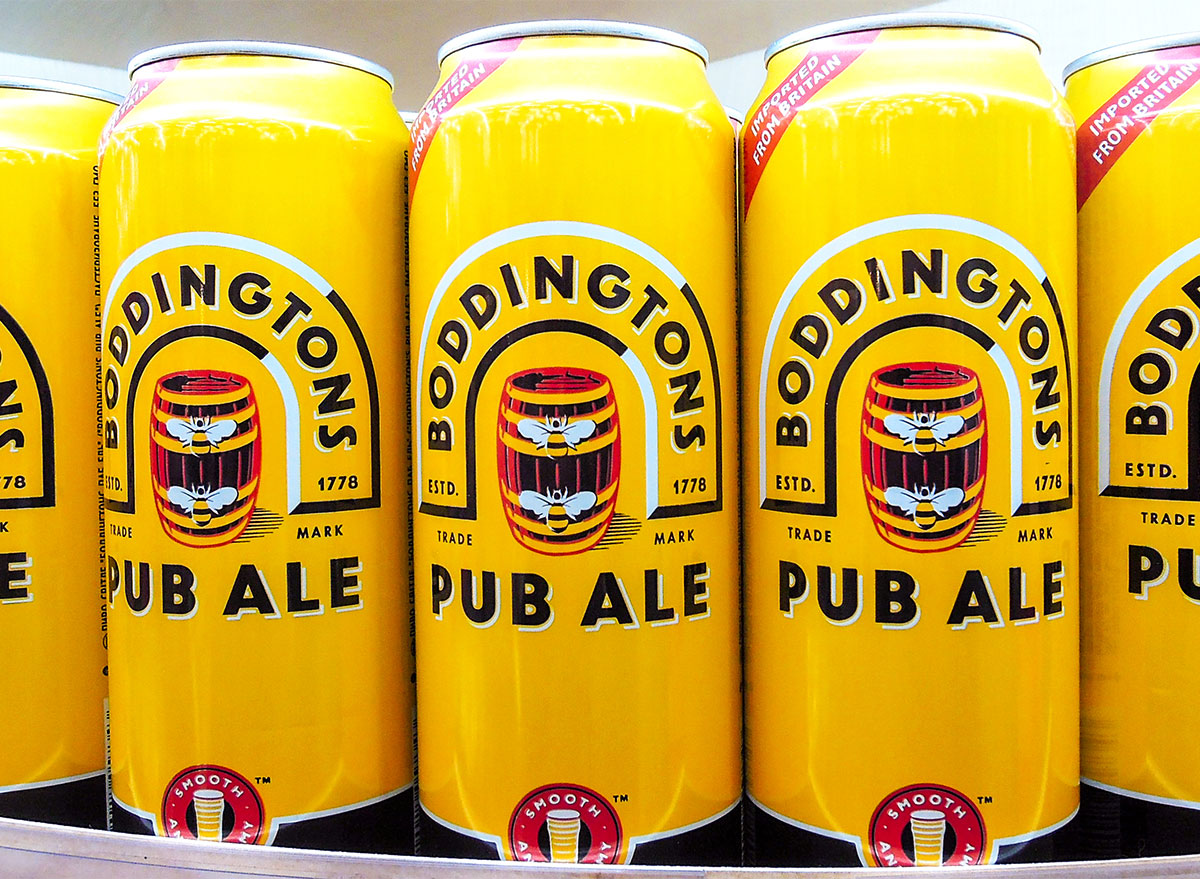 Prince Philip is said to prefer Boddingtons beer above all other alcoholic offerings. In fact, the Duke of Edinburgh likes beer so much that, according to The Independent, he turned down wine from the Italian prime minister in 2000, saying: "Get me a beer. I don't care what kind it is, just get me a beer!"
Prince Charles has such a discerning palate when it comes to single malt Scotch whiskey that he sells his own organic version at Highgrove, his country home. (All profits go to the Prince's Charitable Fund.) The estate's website describes the royally-inspired Scotch as perfect for "enjoying a digestif after a fine meal or a quiet moment of relaxation." And, the prince's site says, it's "best served with a little spring water to bring out the depth of its flavours." The Prince of Wales also enjoys a gin martini now and then, with equal parts gin and vermouth.
Camilla, Duchess of Cornwall: Wine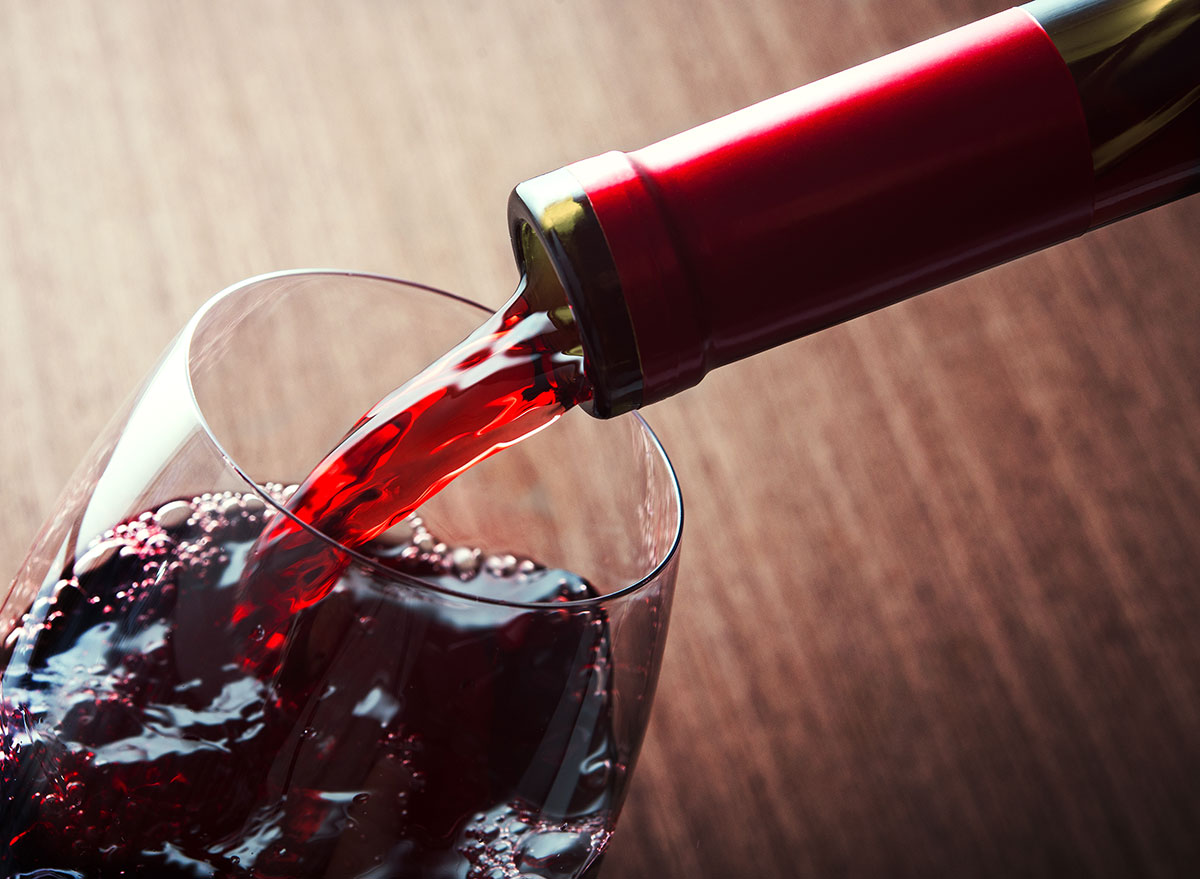 Whenever she accompanies Prince Charles on royal tours, Camilla, Duchess of Cornwall, always seems game to try the locals' favorite libation, but she prefers wine for private dinners. In fact, she's quite the connoisseur and is the president of the U.K.'s Vineyard Association. At a reception celebrating the association's 50th anniversary, she said, "People always ask me how I became involved in it all—well, first of all, I love wine; but secondly, my father was in the wine business, so I was brought up as a child drinking wine and water rather like the French."
When the occasion calls for it, however, the duchess has been known to reach for something stronger—as she famously did after meeting Prince William for the first time in 1998. According to The Guardian, the then 16-year-old prince had dropped by Clarence House unexpectedly when he encountered his father's true love. While the chance meeting went smoothly, Camilla was said to be a tad shaken up and reportedly said, "I need a gin and tonic."
During his younger days, when he frequented private clubs in London, Prince William was said to have rather expensive tastes and was seen on at least one occasion drinking a £135 cocktail called a "Treasure Chest." The concoction, served inside a wooden chest, is a blend of peach liqueur, brandy, and Champagne. He also reportedly did his fair share of shots at St. Andrews and was said to have a taste for Sambuca. These days, the father of three is happy with a pint of Guinness, as surprised royal watchers learned when he turned up at the Prince Albert pub in London to watch England face the Czech Republic in the Euro 2020 qualifier.
Kate Middleton: Jack Daniels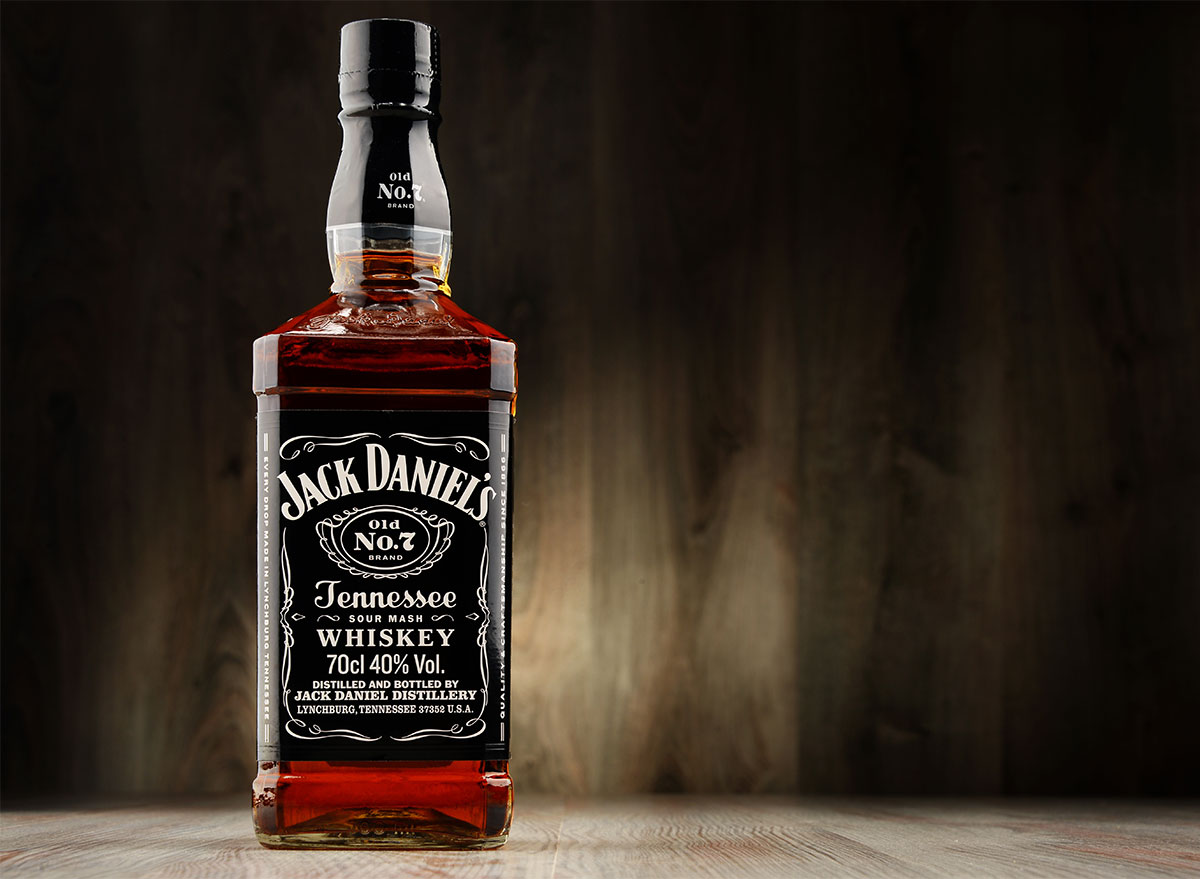 One of Kate Middleton's favorite drinks is an unfortunately named cocktail that was served at the now-closed London club Boujis, a regular haunt when she was dating Prince William. The "Crack Baby" is a mix of vodka, Champagne, and passion fruit juice. The couple liked it so much, they reportedly served it at their 2011 wedding.6254a4d1642c605c54bf1cab17d50f1e
Like her husband, Kate also has a fondness for Guinness. During the couple's trip to Ireland earlier this year, they attended a special reception at the Guinness Storehouse's Gravity Bar, where they both enjoyed a pint. William raised his glass in praise of their hosts and said the Irish toast "Sláinte." Back at Kensington Palace, if she's just toasting the end of a long week, Kate is said to prefer Jack Daniels.
Once known affectionately as the "Party Prince," Prince Harry was often seen drinking Cîroc vodka—and he even mixed it with Red Bull on occasion. But those days are over. Prince Harry reportedly gave up drinking during Meghan Markle's pregnancy but was spotted last summer with Meghan and their son, Archie Mountbatten Windsor, at The Rose & Crown pub in Berkshire, enjoying a couple of pints while their infant son slept in his mother's arms.
Meghan Markle: Tignanello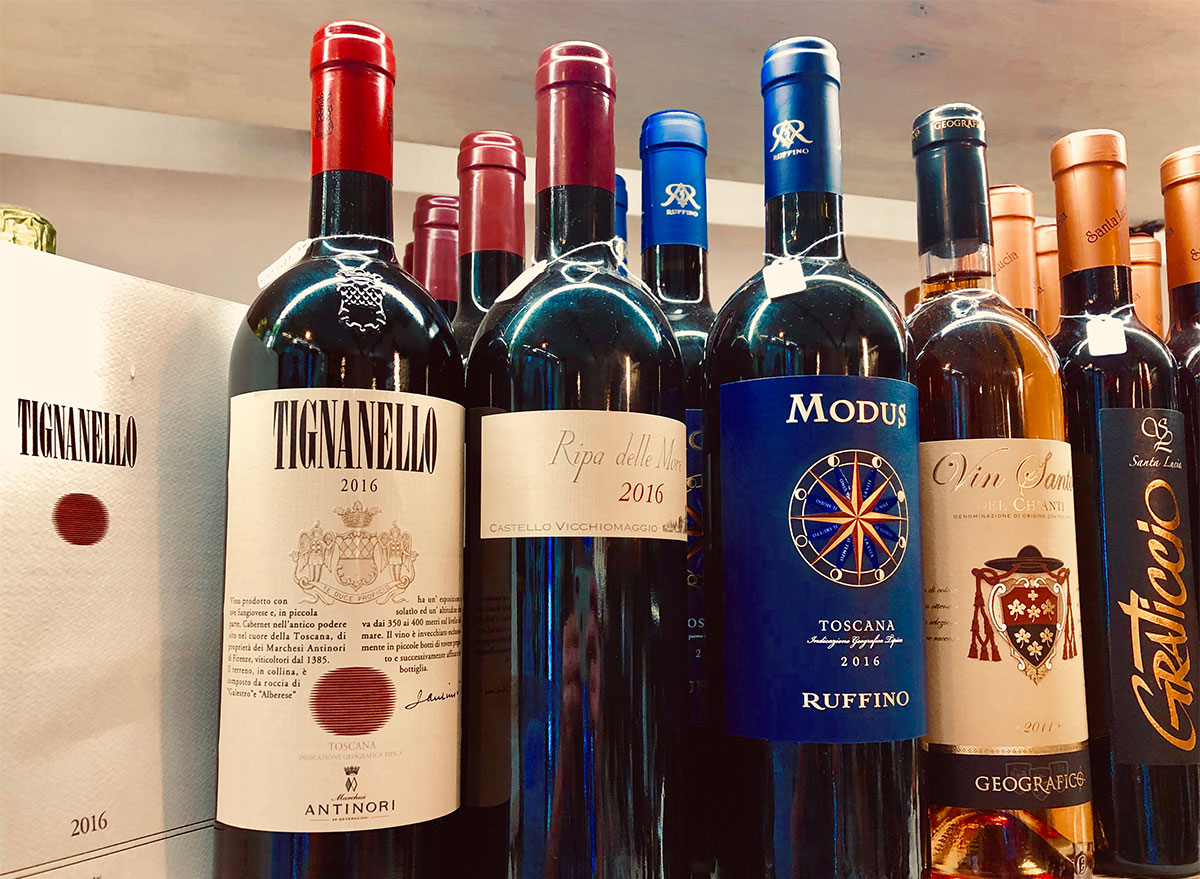 The Duchess of Sussex famously named her now-defunct lifestyle blog The Tig after her favorite variety of red wine, Tignanello. Meghan explained how her first taste inspired a whole new way of thinking in a post on the site:
"Several years ago I had a sip of wine called Tignanello (pronounced 'teen-ya-nello'). But let's be real—in the states most people said 'tig-na-nello'…or just plain old 'Tig,'" she wrote. "The Italiano of it all gets a little tricky, so the bartender kept it simple; it was a glass of 'Tig.' So there I am, with very minimal wine knowledge and I take a sip of this wine. It wasn't just red or white—suddenly I understood what people meant by the body, legs, structure of wine. It was an ah-ha moment at its finest. For me, it became a 'Tig' moment—a moment of getting it."
Princess Beatrice and Princess Eugenie: Cocktails
In 2018, Princess Eugenie raised a glass of Champagne with her new husband, Jack Brooksbank (who works as the European manager for Casamigos Tequila) at their wedding. Sadly, Princess Beatrice won't get the chance to do the same now that her nuptials to Edoardo Mapelli Mozzi, originally scheduled for May 2020, were canceled due to the pandemic. The York sisters always enjoy a good party and have been known to enjoy a beer and cocktails as they did when they attended Guy Pelly and Lizzy Wilson's wedding with their cousins, Prince William and Prince Harry, in Memphis in 2014.
Princess Diana: White Wine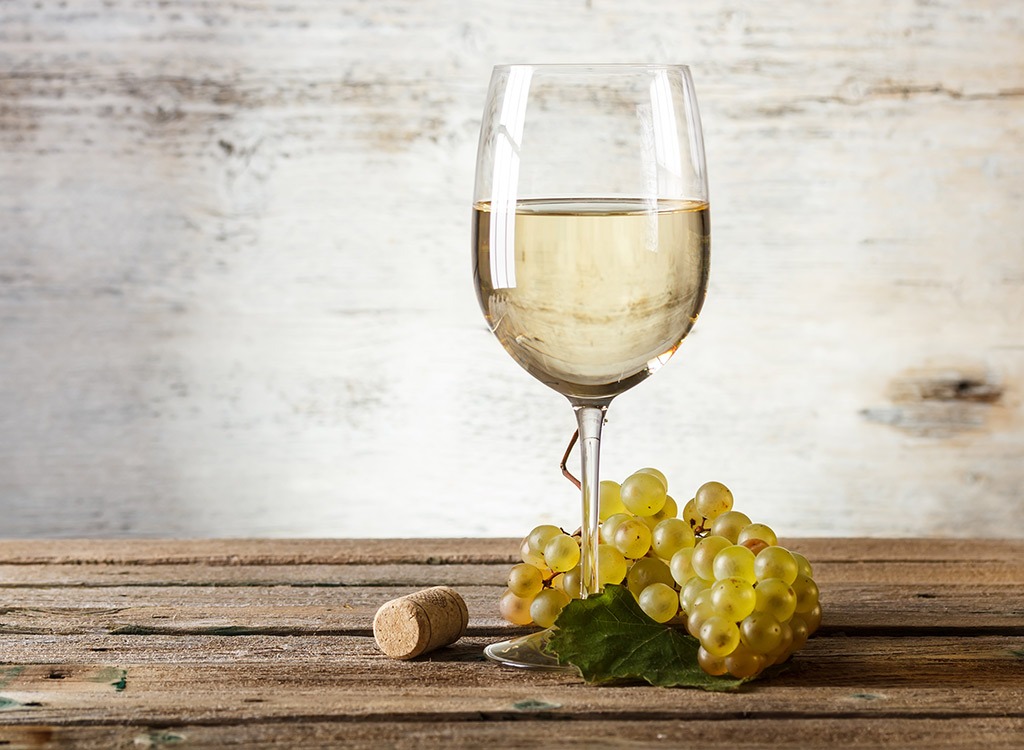 Princess Diana was not a big drinker, but she sometimes enjoyed an occasional white wine or a peach Bellini at dinner or during a special event. But she also knew how to loosen things up. According to a new report, the princess once spent the day drinking Champagne with Queen singer Freddie Mercury. Later that same night, she reportedly dressed in drag to accompany him and a friend to The Royal Vauxhall Tavern, an iconic gay bar in London.
Diane Clehane is a New York-based journalist and author of Imagining Diana and Diana: The Secrets of Her Style.