Burning Off These Easter Candies Would Take You 24 Hours
"I'm going to have to workout for so long to burn off all this candy!" What health-minded person hasn't uttered those words—or at least thought them—after downing half their kid's Easter basket?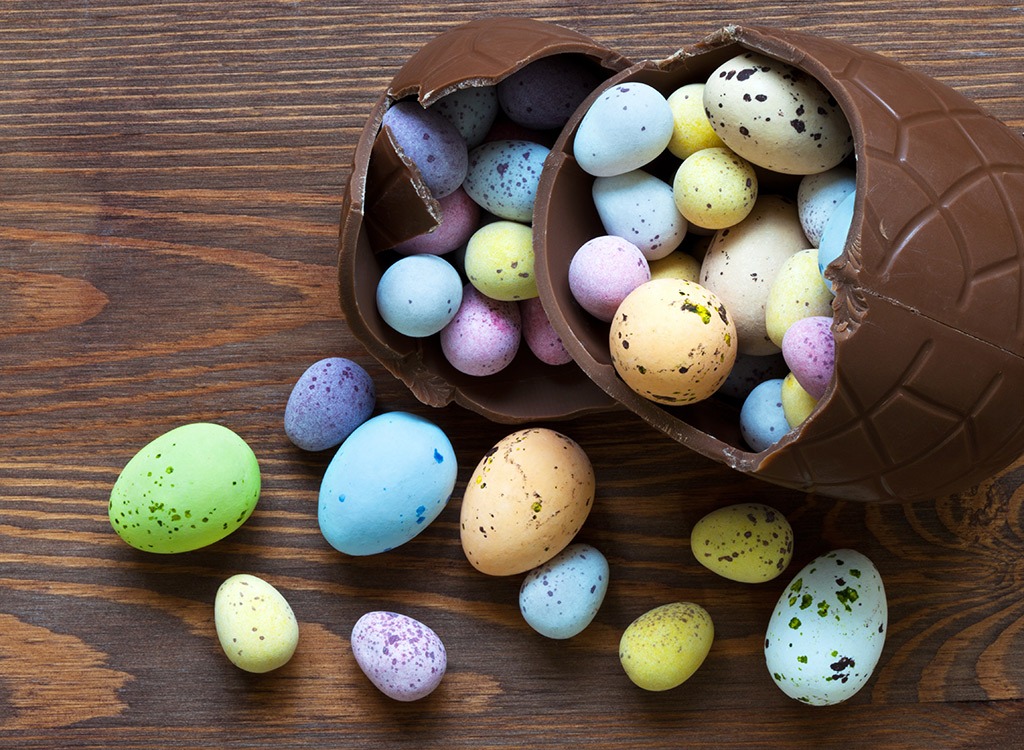 But, seriously, how long will you have to workout? If you're not quite sure, we don't blame you. Figuring it out isn't so easy, mainly because it depends so much on your activity of choice and your weight (the heavier you are, the more calories your body burns during a given activity). To help you stay trim this holiday, we've cut through the confusion and done all the calculations for you, based on a 150-pound adult. We think these numbers will make you think twice before biting off both of those chocolate bunny ears!
More content from
Weight Loss