31 Celebrities with Cookbooks
Cook like the A-list crowd in the comfort of your own home!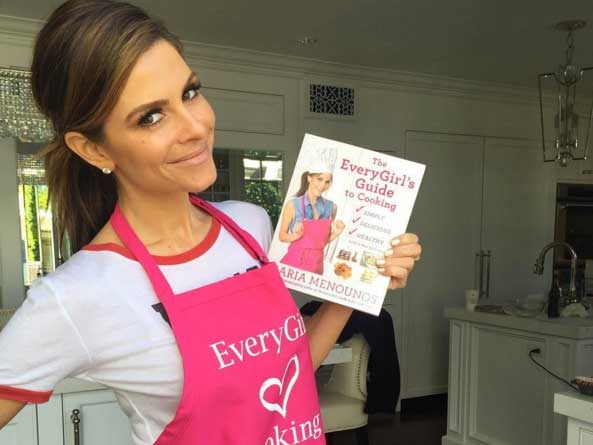 Cookbooks are one of the greatest ways to connect with the food and culture of a particular place or person—so it should be no surprise that celebrity cookbooks are as popular as they've ever been. And with the chilly winter season upon on and more people spending time in the kitchen, we figured now would be a great time to comb the bookshelves for cookbooks from A-listers. Below, you'll find there's something for every type of chef, whether you're looking to score Audrey Hepburn's family favorites or looking to eat cleaner with Gwyneth. Check 'em out—and then don't miss these 40 Best and Worst Celebrity Weight Loss Tips!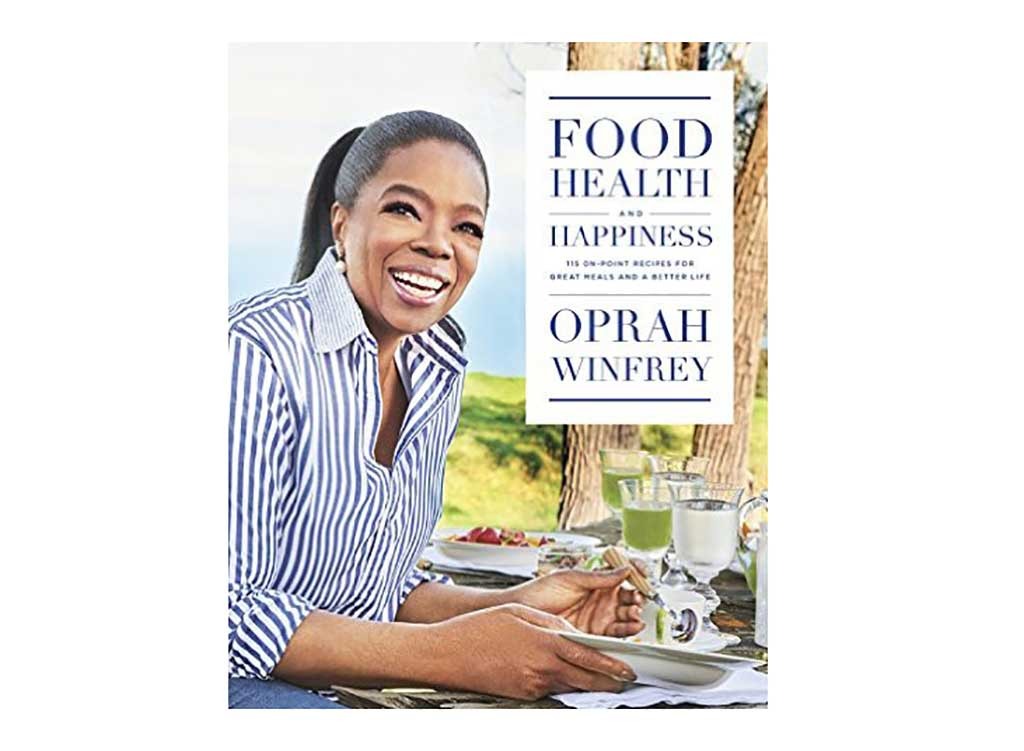 The uber-celeb is already making 2017 look promising, thanks to the release of her Food, Health and Happiness in January. The news of Oprah's cookbook has got everyone all buzzy over whether or not she'll include her beloved bread. It'll definitely be veggie-forward and will impart some of the wisdom she's learned from her months on Weight Watchers. Love Oprah? Then don't miss these 15 Food Facts You Never Knew About Oprah!
Who knew that Zack Siler from She's All That was such a gourmand? Freddie Prinze, Jr. is half Puerto Rican and was raised in New Mexico, so he's a fan of huge, bold flavors—and his recipes in Back to the Kitchen reflect that. The book is dotted with personal photos from his and wife Sarah Michelle Gellar's kitchen, as well as heart-healthy recipes like green eggs and ham and a creamless tomato soup.
Whether you love her or you hate her, you know her; Gwyneth Paltrow is an enduring A-lister, health fanatic, and self-proclaimed foodie. Her recipes in It's All Easy: Delicious Weekday Recipes for the Super-Busy Home Cook (she has several cookbooks) are low in gluten, sugar, and fat….but still quick and tasty. Look for chocolate cinnamon overnight oats, quick sesame noodles, and more Gwyneth-approved dishes to keep you satisfied.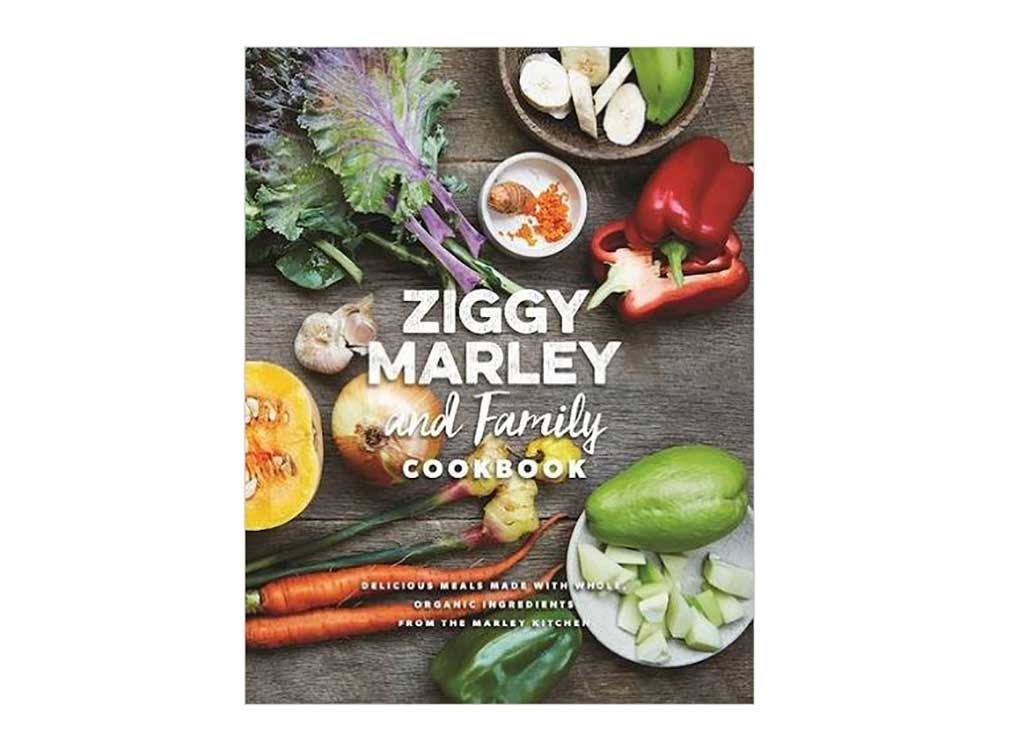 Why wouldn't a reggae artist have a cookbook? We can imagine the recipes in Ziggy Marley's Ziggy Marley and Family Cookbook are pretty delish since they feature classic Jamaican flavors and dishes. We're loving the prospect of coconut curry fish soup, Caribbean salsa and jerk chicken, as well as healthier options that appeal to Ziggy's lifestyle (like a date and kale smoothie). For anyone looking for a balance of options, this one is for you.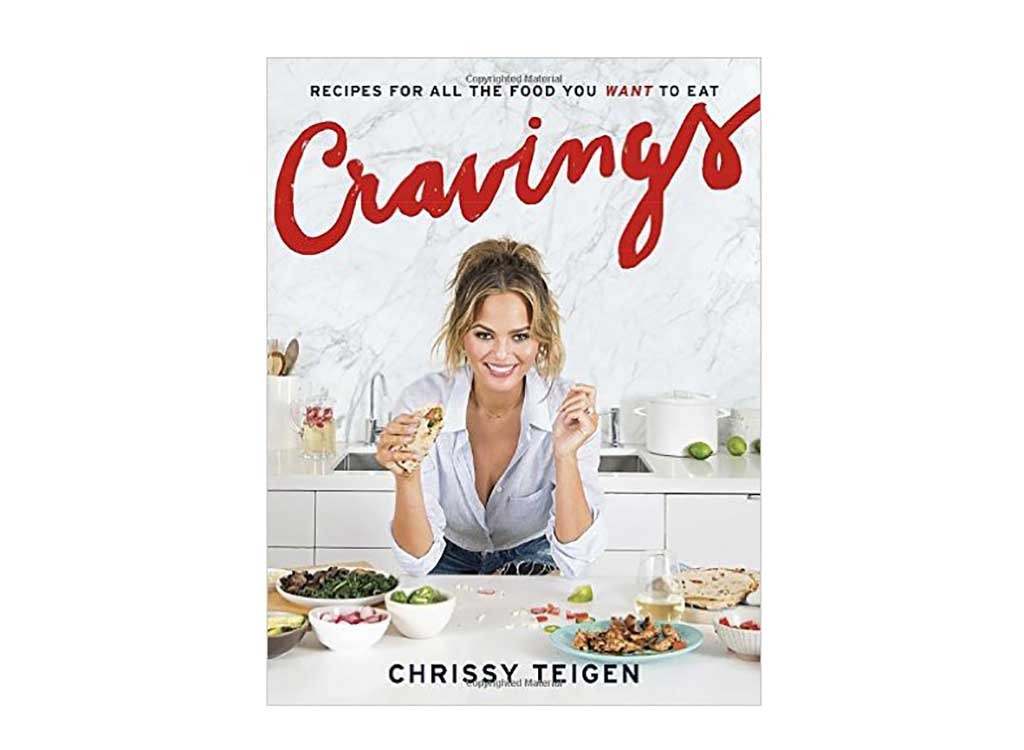 Cravings is based on recipes that she posted on her blog, SoDelushious, as well as family recipes that she enjoys with her mom, husband, and adorable baby girl. You might be shocked to see how unpretentious and unfussy some of the recipes are, such as Vegetable Tortilla Stew. And yes, it's jam-packed full of Teigen's signature wit and personality.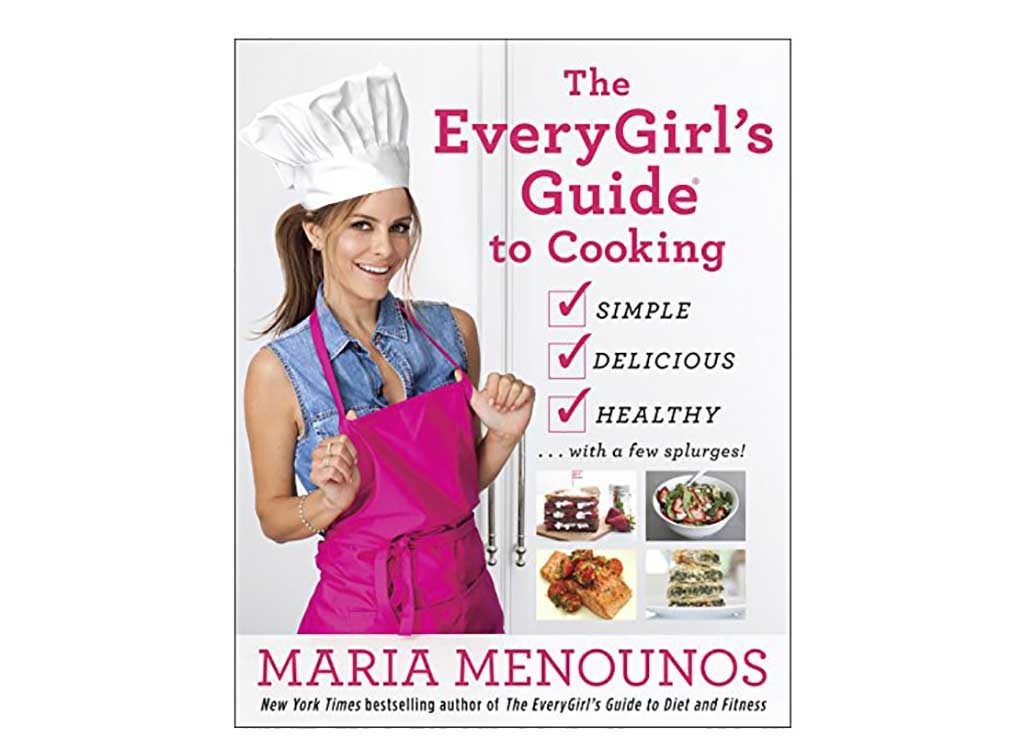 6254a4d1642c605c54bf1cab17d50f1e
The EveryGirl's Guide to Cooking is the follow-up to her best-selling book, the EveryGirl's Guide to Diet and Fitness. Menounos looks amazing and she attributes it to some easy swaps, simple exercises, and smaller portion sizes. While her last book only had a section dedicated to recipes, this one has 150 recipes in it! Don't miss these 31 Skinny Secrets from the World's Sexiest Women for more insights from stunners like Maria.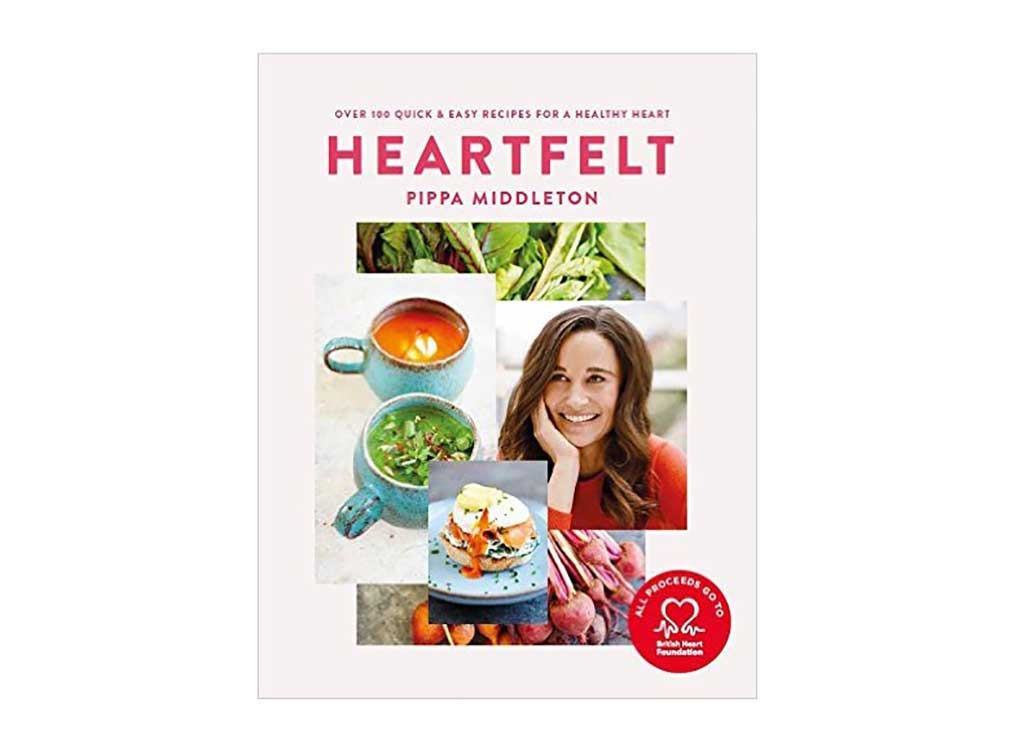 The Duchess of Cambridge's little sister has added cookbook author to the long list of hats she wears. But Heartfelt is for a good cause; she produced it in conjunction with the British Heart Foundation. Sections have titles like "I heart breakfast" and "I heart date night," and if Pippa's attention to detail (as seen with her entertaining endeavors) is any indication, this is a good resource, too.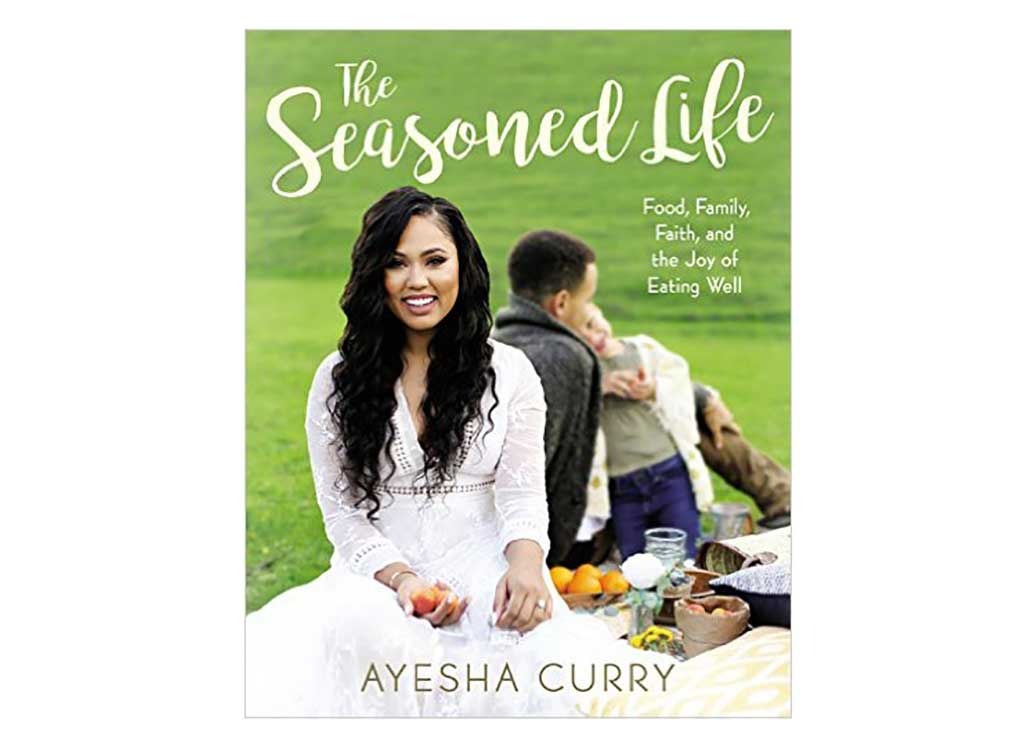 Steph Curry's wife Ayesha debuted The Seasoned Life earlier this year, and it's already a national bestseller. The fare is simple and California-inspired, such as salmon scrambled eggs, chicken soup, and Steph's favorite five-ingredient pasta. Did "chicken soup" just make you feel all warm and fuzzy? Then be sure to scope out our exclusive report on the 20 Best and Worst Chicken Soups before your next bowl!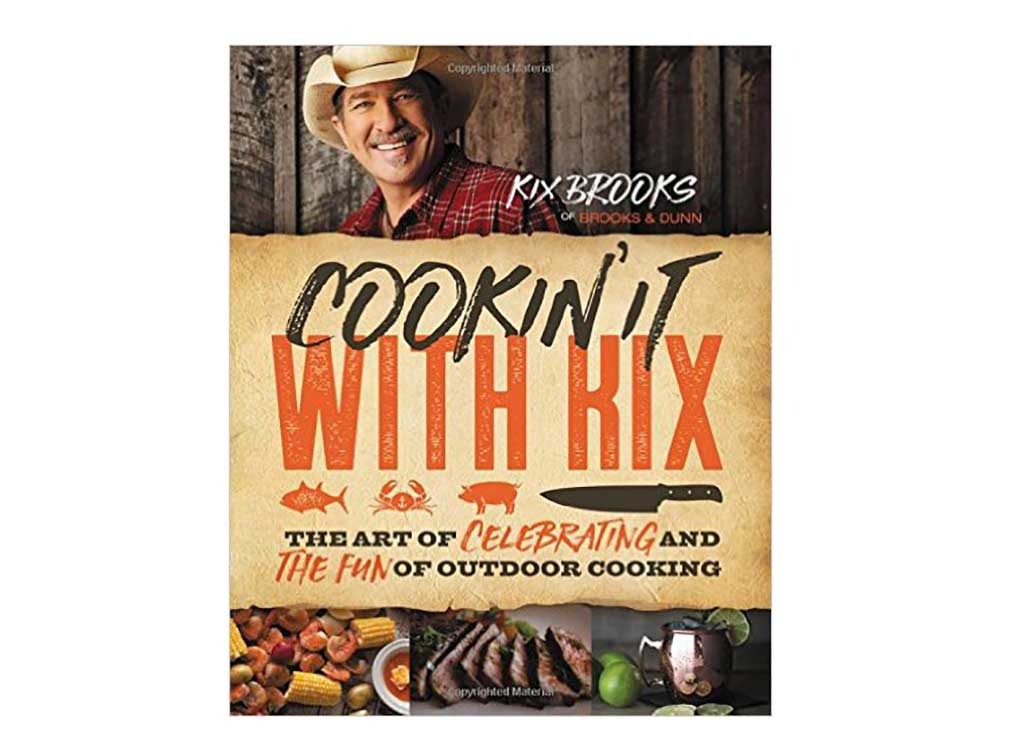 One half of chart-busting country duo Brooks and Dunn, Kix Brooks has Cookin' it with Kix, which has an emphasis on grilling and tailgating recipes. Dishes run the gamut from lemon bars to squirrel stew, and there's a large portion of the book dedicated to his Louisiana heritage.
Written by Hepburn's son Luca Dotti, Audrey at Home is part family scrapbook, part collection of recipes that reflect the life of one of the world's most famous faces. There's a cake that's symbolic of Holland's (Hepburn's native land) liberation, of her marriage, and of her relationship with designer Givenchy. For any food or movie lover, this makes a great gift.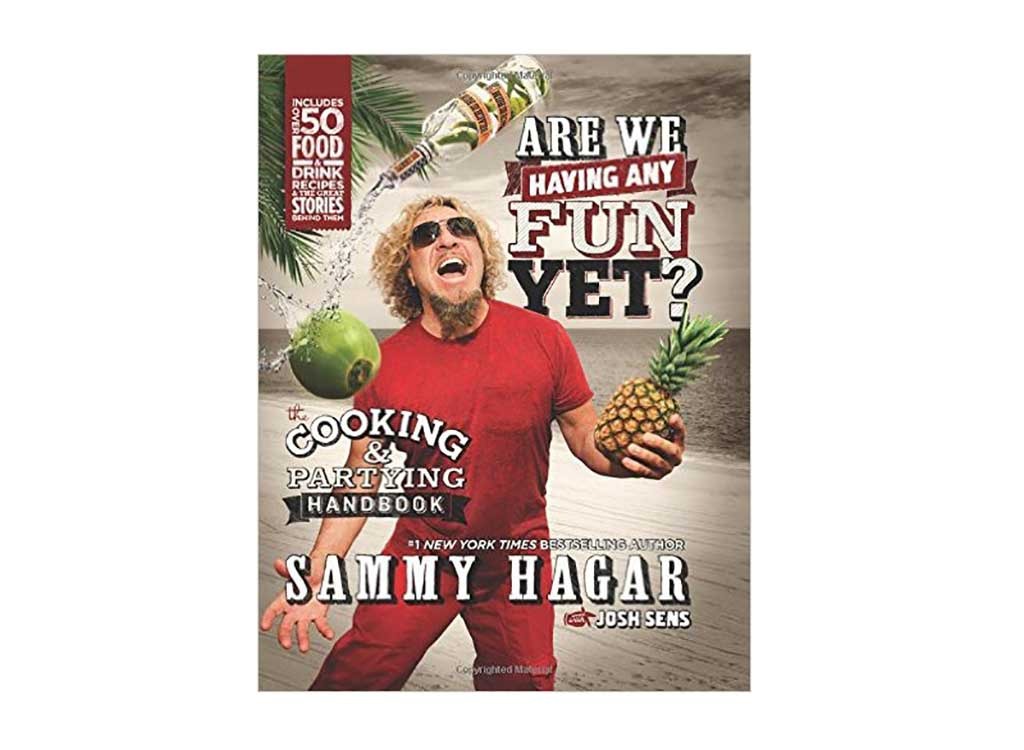 Part entertaining guide, part cookbook, Sammy Hagar's Are We Having Fun Yet? encapsulates the party attitude the rocker is known for. He's part owner in Cabo Wabo Cantinas and Cabo Wabo Tequila, so many of the recipes are inspired by his travels to Cabo, Mexico. (There are also some from his other favorite vacation spot, Maui.) Speaking of travel, bookmark these 17 Tips to Stay Slim While Traveling before your next getaway.
She's now got a show on Food Network, but Trisha Yearwood was once only known as an award-winning singer. The wife of Garth Brooks is deeply rooted in Southern food but finds ways to cut back on fat and sugar when she can, following an 80/20 rule. Trisha's Table is the new Southern comfort food: angel-hair pasta with avocado pesto, sweet potato salad with Greek yogurt, and slow cooker Georgia pulled pork.
Frankie Avalon's Italian Family Cookbook takes all the recipes this South Philly boy grew up on and puts them all into one book. It's filled with splurge-worthy classics, such as tomato-ricotta lasagna and roast pork with fig sauce. The cookbook is also sprinkled with shots of Frankie at home with his family—which includes eight children—in Southern California.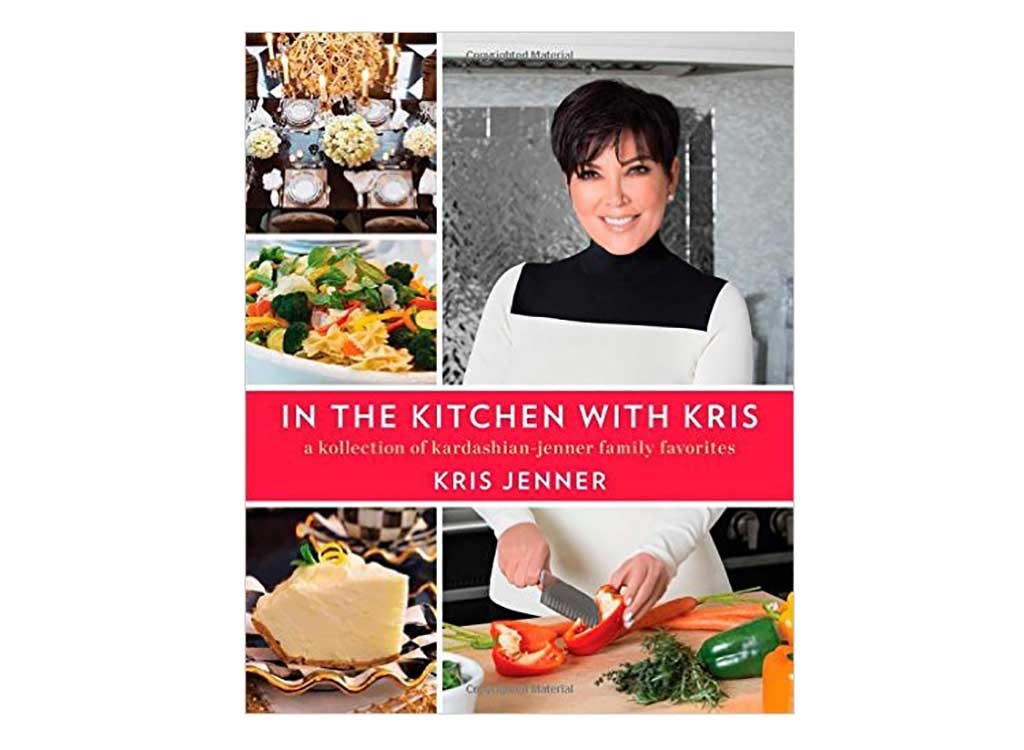 In the Kitchen with Kris: A Kollection of Kardashian-Jenner Favorites is what you'd expect it to be. Although the customer reviews are lackluster, there are a few useful recipes in the book for any die-hard Kardashian fans. Don't miss these 15 Amazing Weight Loss Tips from Kim Kardashian's Nutritionist while you're at it.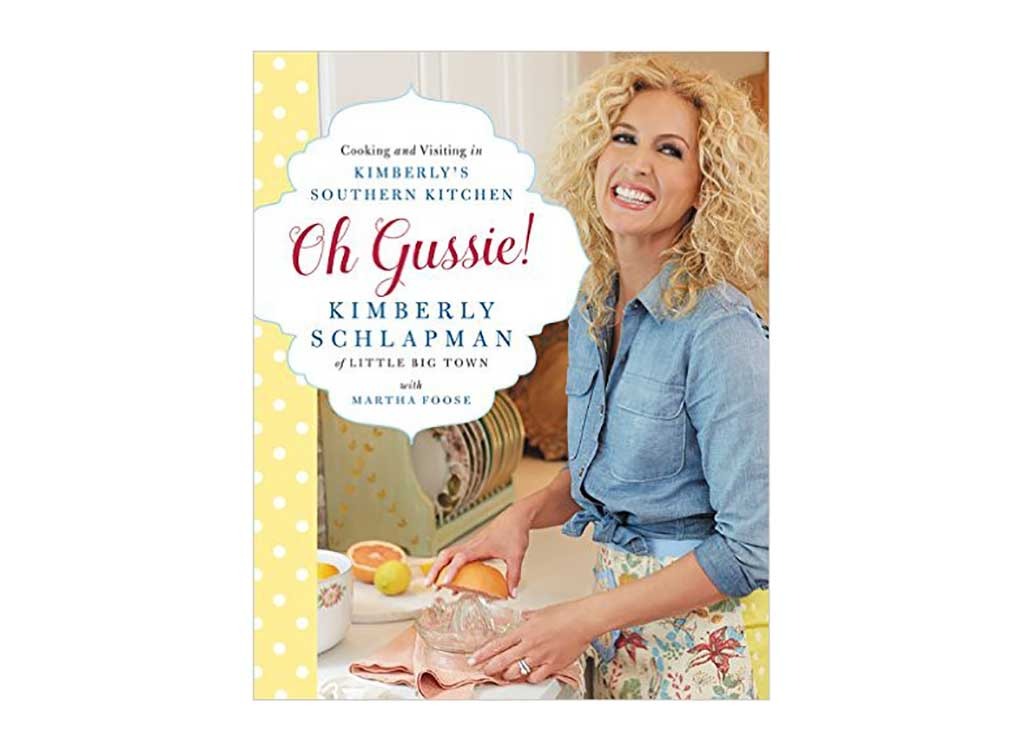 One of the stars of country music's Little Big Town, Kimberly Schlapman is a force to be reckoned with both on and off stage. Her book, Oh, Gussie! Cooking and Visiting in Kimberly's Southern Kitchen is a complement to her TV show Kimberly's Simply Southern. Classic southern recipes (such as a biscuit pie) are included, as are more heart-healthy recipes like rosemary pork chops and turkey meatballs.
Country music fans may be surprised to learn that Martina McBride has a cookbook (called Around the Table), but she's a true farm girl at heart and loves to cook comfort food. Brined and braised short ribs and hunter's chicken are just two of the hearty dishes you can expect from this cookbook.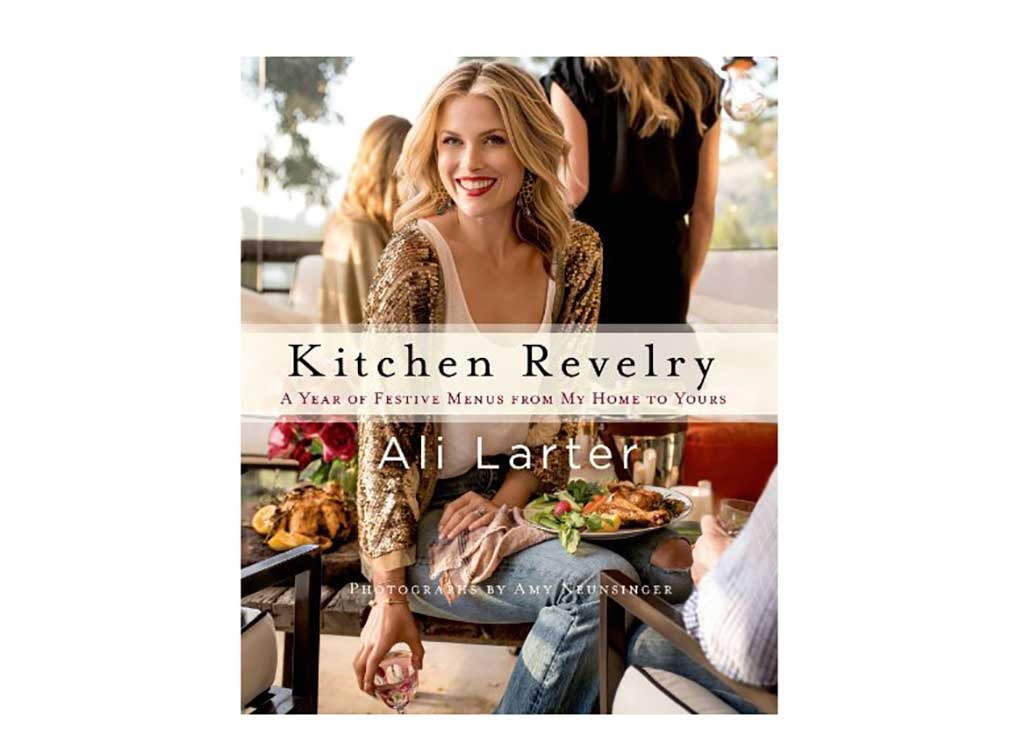 Kitchen Revelry: A Year of Festive Menus is actress Ali Larter's guide to entertaining. They're basically "cheat meal" recipes, such as New York strip with herbed butter or German chocolate cupcakes, but the book is filled with beautiful pictures of tablescapes and delicious, soul-warming food to inspire you. Scope out these 20 Cheat Meal Tips for Weight Loss Success so you can keep a flat belly while still indulging on occasion.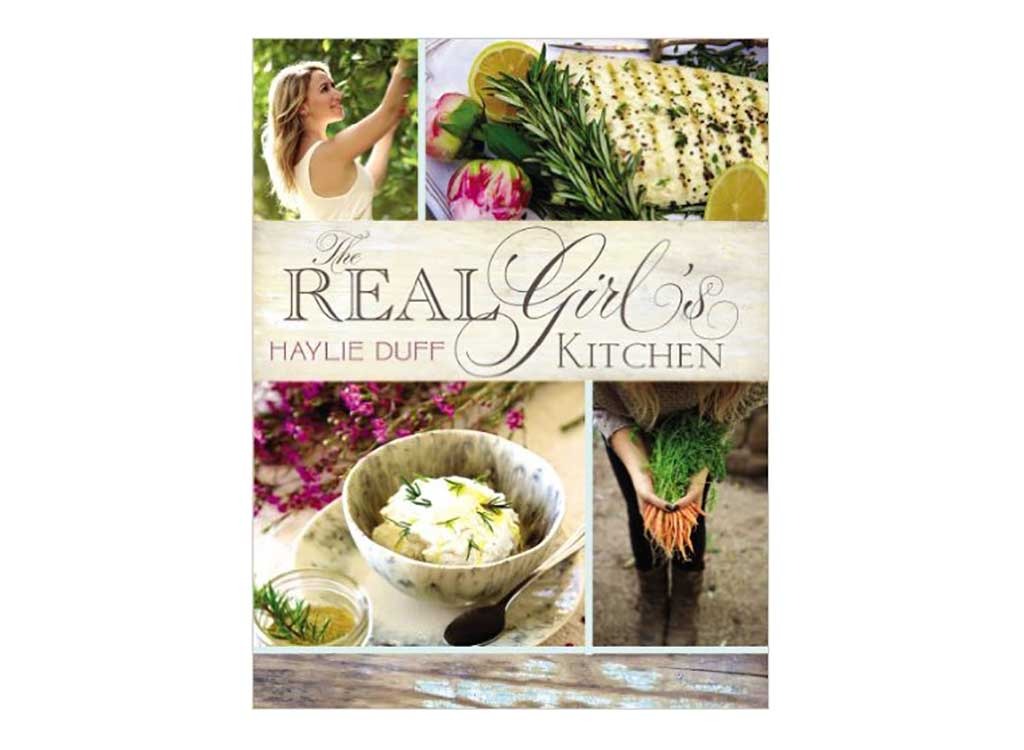 Whether you know her as the popular blonde girl in Napoleon Dynamite or as Hilary Duff's sister, Haylie has been honing in on her culinary interests for a few years now. Upon opening The Real Girl's Kitchen, you see right away how much heart the actress has put into her effort, which was in part inspired by her great grandmother's recipe collection. There's a variety of recipes (soups, salads, desserts, etc.) but she does occasionally call for packaged products as ingredients. We won't fault her on this one, though. We just hope she didn't recommend using any of these 150 Worst Packaged Foods in America.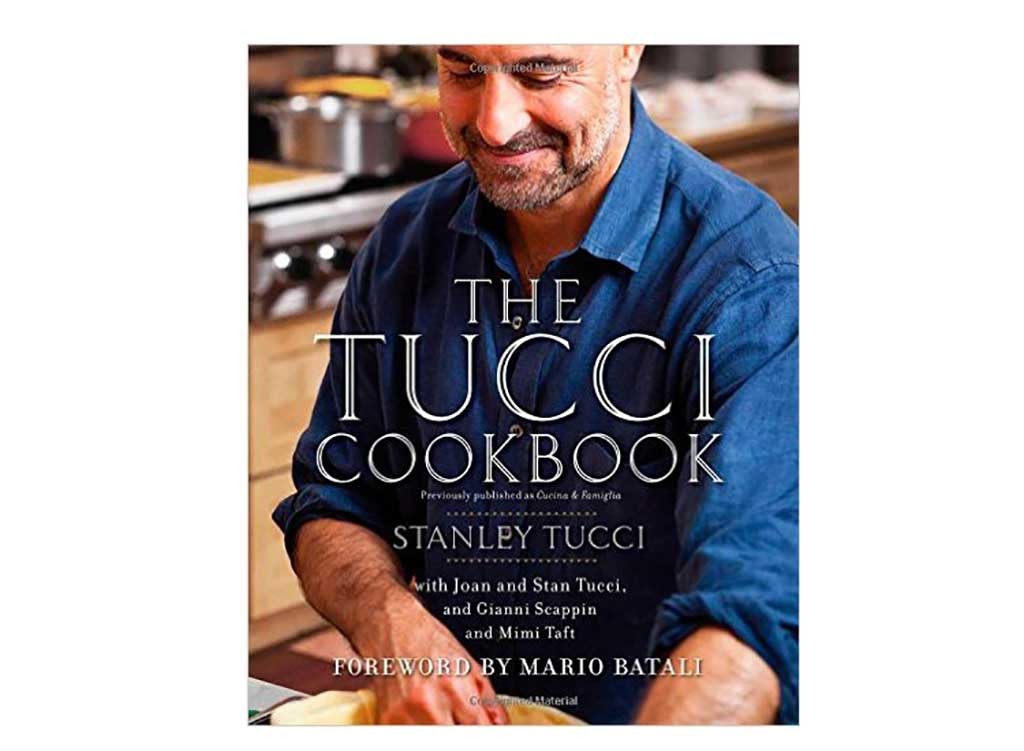 The Tucci Cookbook brings together Italian family recipes from Stanley Tucci of The Hunger Games, The Devil Wears Prada, and more. Think Venetian seafood salad, roast duck with figs, and several traditional red sauce dishes. The collection received rave reviews from acclaimed food personalities Anthony Bourdain and chef Jonathan Waxman, so you should feel confident in the robust and delicious flavors here.
She's sold over 100 million albums and appeared in one of the most beloved movies of all time, but Olivia Newton John is also a breast cancer survivor and the founder of The Olivia Newton-John Cancer and Wellness Centre in Melbourne, Australia. That means a focus on fresh, healthy food in Livwise, such as eggs with cilantro pesto or a carrot salad with papaya and orange dressing.
Fans of TLC's Little People, Big World will love Amy Roloff's Short and Simple Family Recipes. As a mom of four, she knows how to make nutritious, quick, and simple food for her brood, and she shares recipes like mushroom goat cheese puffs and Southwestern slaw in this cookbook.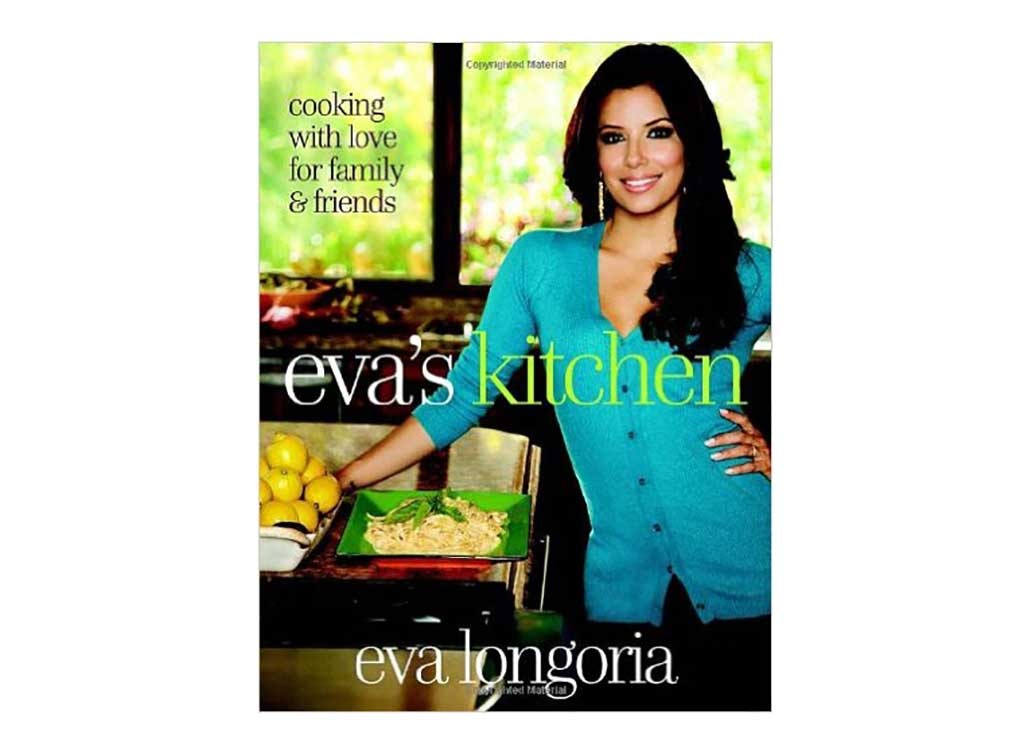 Eva Longoria has dabbled in the restaurant business, so it's not really a huge leap for her to have a cookbook. Titled Eva's Kitchen, it includes memories from her Texas ranch upbringing alongside traditional Mexican dishes (like tamales), international treats (like kimchi Brussels sprouts) and California fare (like yellow squash soup).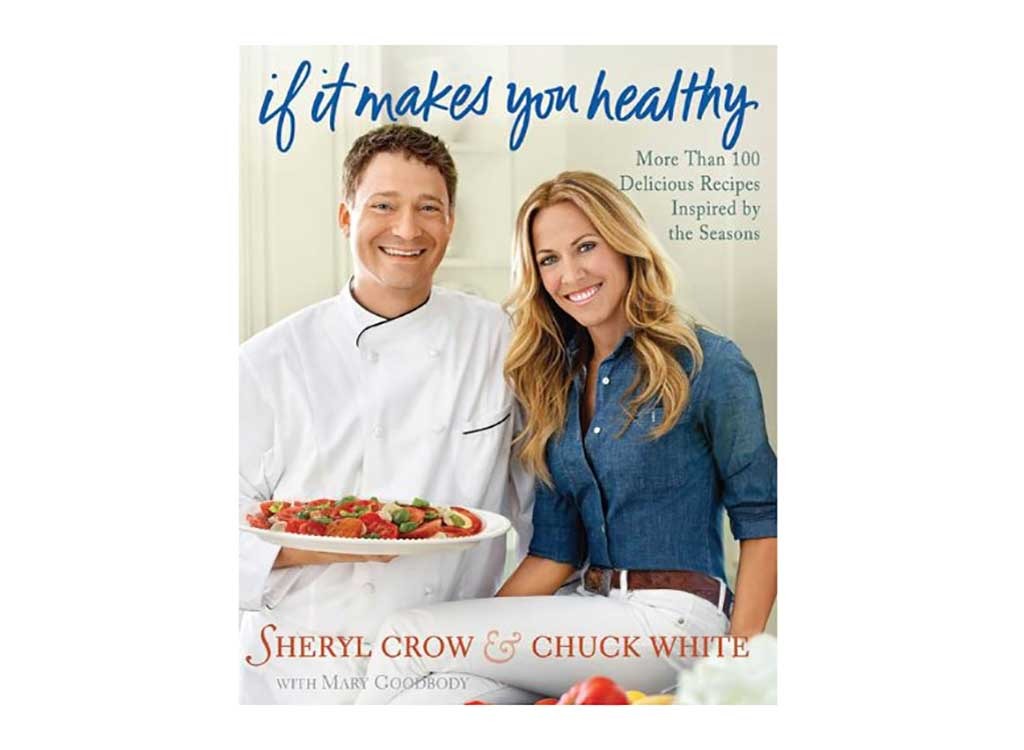 Cheekily titled If It Makes You Healthy, this crooner's cookbook is filled with healthy recipes she learned from her chef while battling breast cancer. They're all recipes Sheryl incorporates into her life and busy schedule, whether she's on the road feeding her crew with mojito braised pork or at home in the studio stocking up on soups. If you can relate to her health interests, then make sure you check out these 22 Foods That May Affect Your Breast Cancer Risk.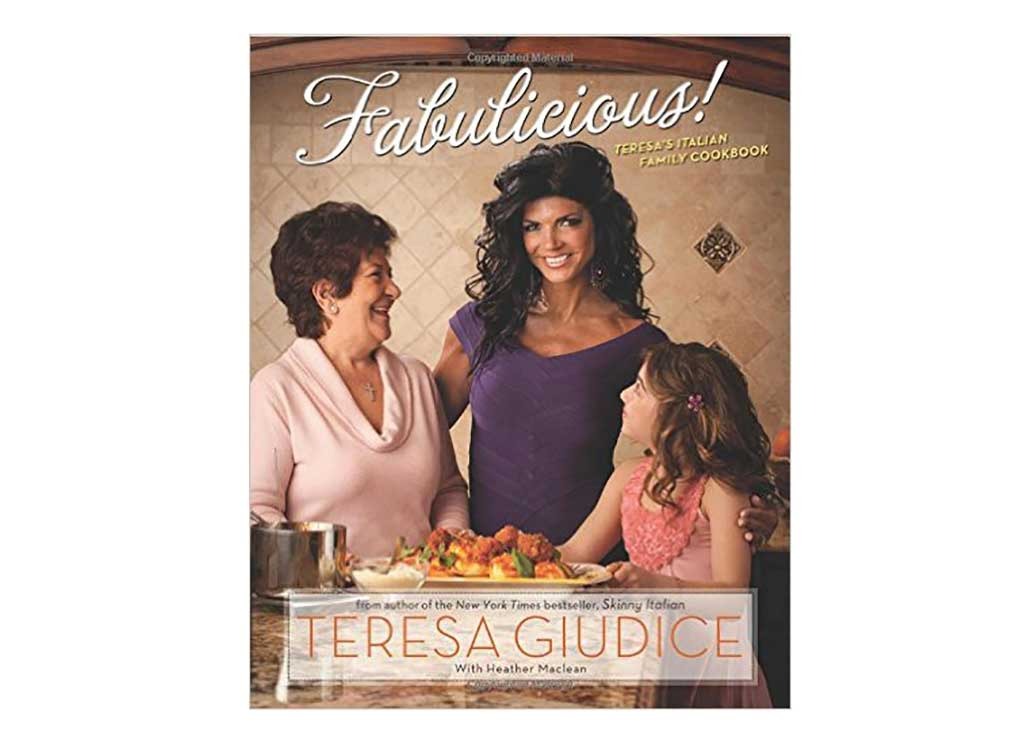 Aptly titled Fabulicious! Teresa's Italian Family Cookbook, this tome covers the Jersey girl's Italian family favorites. (Her first book, Skinny Italian, focused on the health benefits of a traditional Italian diet.) Look towards the light lunches section for calorie-friendly foods and save things like her mother's meatballs for a splurge day.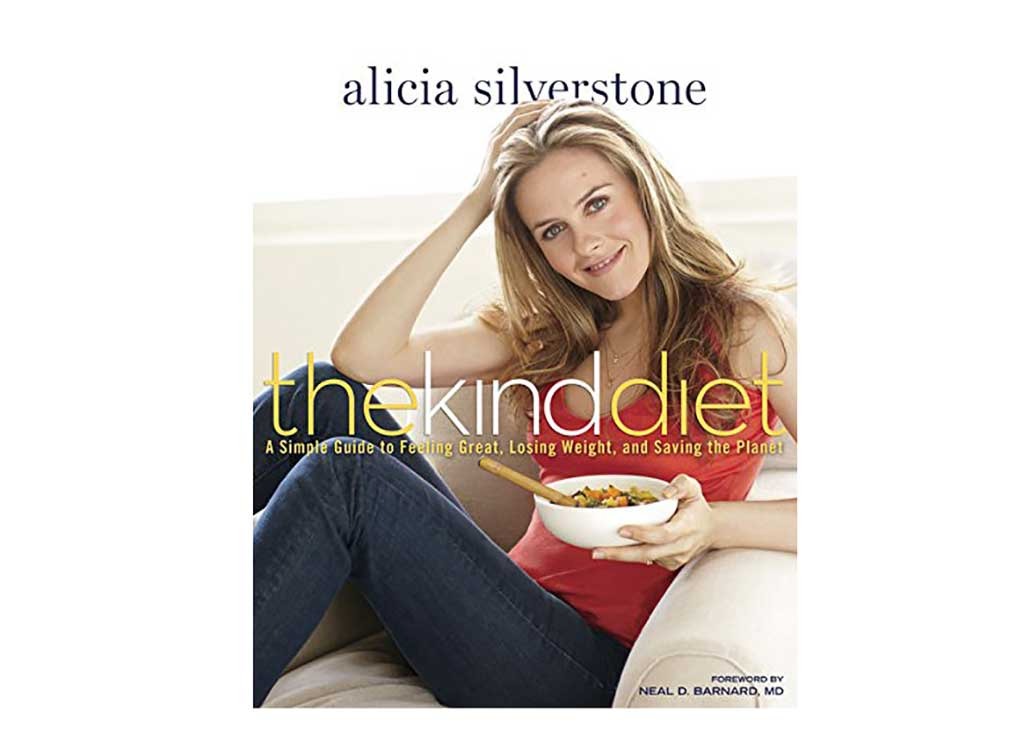 This outspoken vegan and animal rights activist has The Kind Diet, which outlines a plant-based diet. There are recipes that range from mochi waffles to daikon rounds to radicchio pizza, and there's even a "transitional foods" chart to help you make the switch from a meat and dairy-heavy diet. You can also start making the switch with our list of 26 Vegetarian Sources of Protein.
Rapper Coolio actually has made several appearances on The Food Network and has been very vocal about his love for cooking and food, thanks to his Cooking with Coolio YouTube show. He's true to his persona in Cooking with Coolio, with chapter titles such as "Grillin and Chillin" and "Pasta like a Rasta."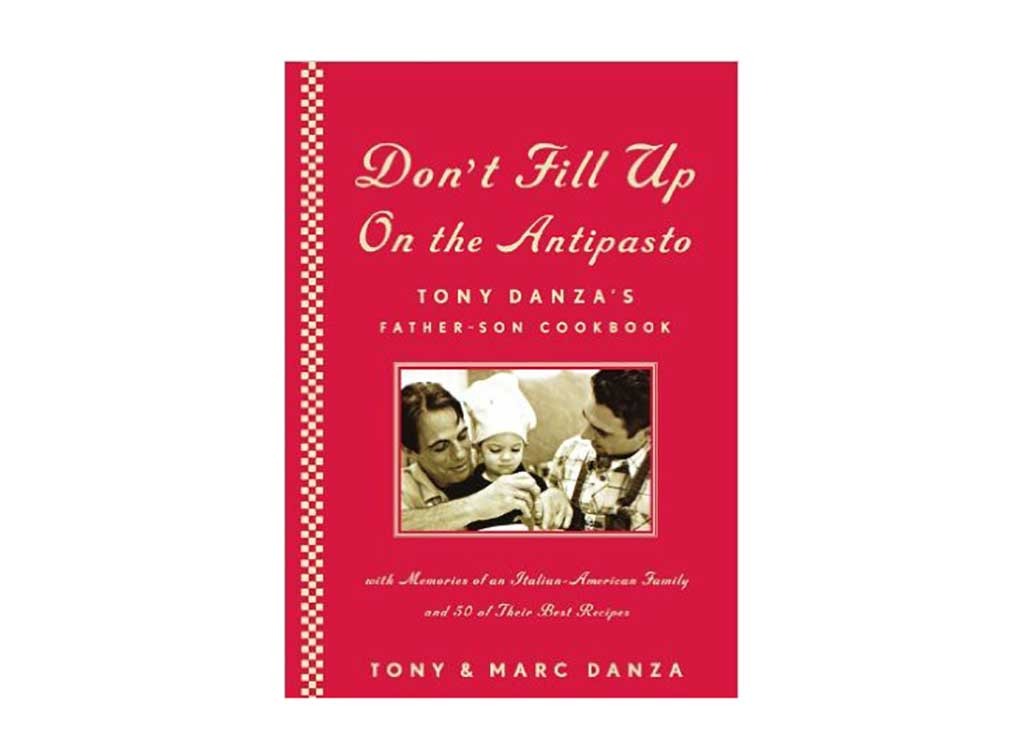 Filled with Italian recipes, Don't Fill Up on the Antipasto is an appropriate title for Tony Danza's cookbook. Written in partnership with his son, Danza emphasizes the importance of family in recipes such as Sunday sauce with meatballs. It's peppered with stories of the Danza fans and is a must get for anyone who's a fan of the actor. Speaking of Italian food, find out the 11 Italian Foods They Won't Eat in Italy.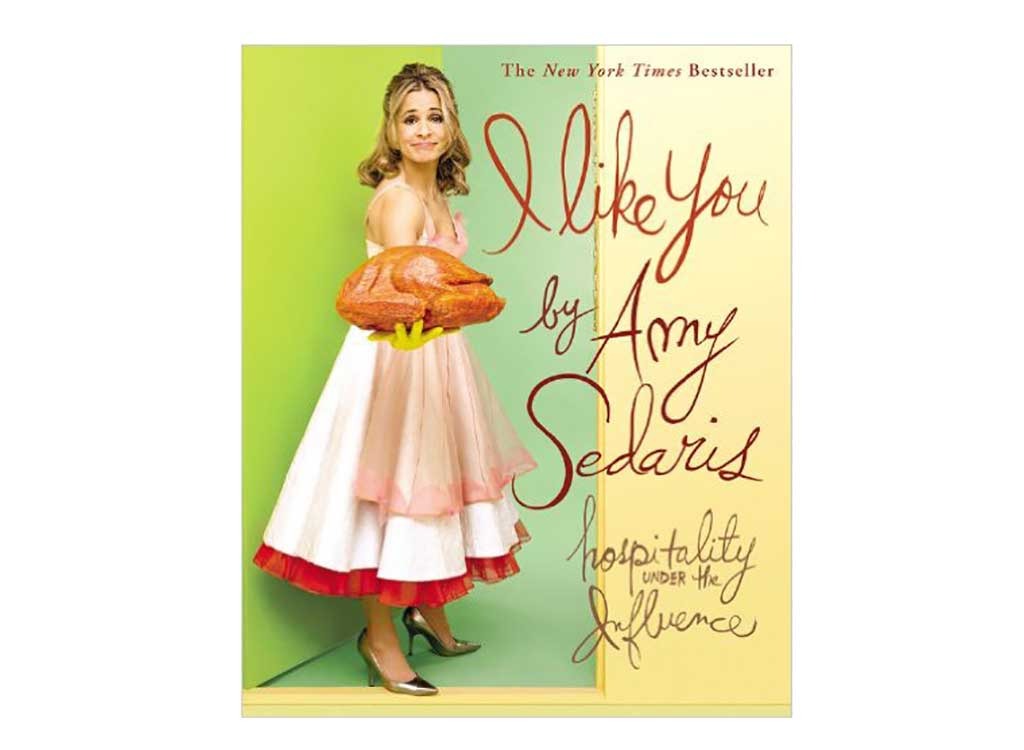 The hilarious sister of humorist writer David Sedaris, Amy Sedaris' I Like You: Hospitality Under the Influence is a guide for anyone who wants to pull off a party with fun and flair. It's more of a fun read than a dietary guide, but it makes a great hostess gift.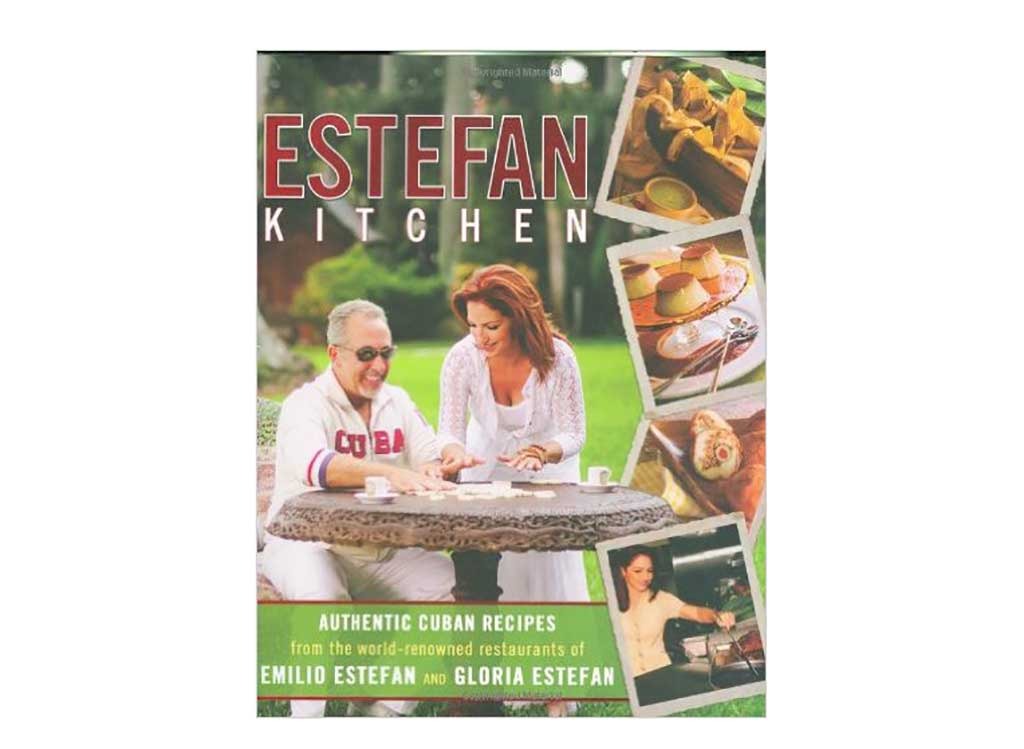 This crooner and family woman has always put her Cuban heritage at the forefront, so it's no surprise that her Estefan Kitchen contains recipes from her Miami restaurant, her family recipe book, and more. Look for comfort foods like sopa de platano (plantain soup) and vaca frita de polla (Cuban-mojo shredded chicken) to serve for your next dinner party.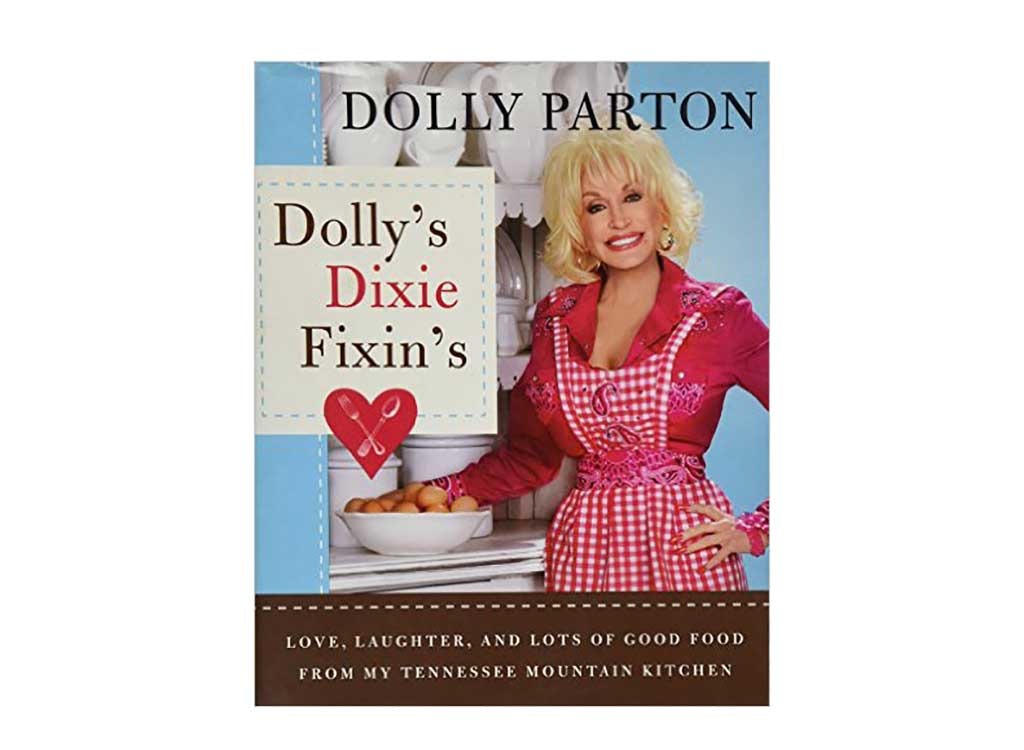 Another day, another country star with a cookbook—but this time, it's national treasure Dolly Parton, who shares her favorite foods in Dolly's Dixie Fixin's. The recipes are from her mother Avie Lee Parton, her mother-in-law, her travels on the road, and more. So, you know they're going to be good, and they will be true to Dolly's Tennessee roots. If you love southern cooking but get nervous about your waistline, then don't miss these 21 Flat-Belly Hacks for Southern Cooking.
The legendary singer actually has a few cookbooks, but Patti LaBelle's Lite Cuisine might be her best. She's a diabetic, and this cookbook highlights some of her lighter, healthier recipes that aren't classified as diet food, says LaBelle herself in her forward. Salad Nicoise, crab Louis, and even Luther Vandross' Italian Chicken Soup all make an appearance. It's an oldie but goodie for your kitchen shelf.
Eat This, Not That!
Inspired by The New York Times best-selling book series, Eat This, Not That! is a brand that's comprised of an award-winning team of journalists and board-certified experts, doctors, nutritionists, chefs, personal trainers, and dietitians who work together to bring you accurate, timely, informative, and actionable content on food, nutrition, dieting, weight loss, health, wellness, and more.
Read more about Eat This