7 Celeb-Endorsed Fast-Food Meals That Drove Fans Crazy
Remember when Ben Affleck did a Burger King commercial?
The best way for fast food chains to attract new customers, especially the younger generations, is through partnerships with the hottest celebrities of the moment. Whether it's a commercial or a meal created in their honor, these celebrity collaborations have existed for decades, and they can lead to giant success for the brand overall.
Here are some of the best-known and most successful celebrity fast food partnerships. And for more, don't miss these 15 Classic American Desserts That Deserve a Comeback.
Travis Scott & McDonald's
Recently, McDonald's added a celebrity-endorsed meal to their menu for the first time in thirty years. The brand partnered with Travis Scott on a combo meal that features a Quarter Pounder with cheese, bacon and lettuce, an order of medium fries, BBQ sauce, and a sprite (aka the rapper's go-to order). And the partnership has already paid off—the chain saw an almost 5% increase in sales during the three months of the partnership. In fact, fans were seen stealing promo posters from restaurants and selling their McDonald's receipts on Ebay. Not to mention, the chain almost ran out of Quarter Pounder ingredients a few weeks ago.
This year for National Taco Day, Casa Vega revealed a limited time partnership with Fall Out Boy in their Sherman Oaks location. It's a unique taco menu that is named "Sugar We're Goin To Get Tacos" and will be in place through the end of October. Fall Out Boy worked with the owner of Casa Vega to create the perfect options from a la carte tacos to a combo meal. Made in a crispy corn shell, the taco can be filled with shredded chicken, ground beef or soy taco meat (for the vegetarians out there), queso, pico de gallo, cool ranch doritos and topped with a cilantro ranch crema. This sounds like a taco collaboration that absolutely can't be bad.6254a4d1642c605c54bf1cab17d50f1e
Michael Jordan & McDonald's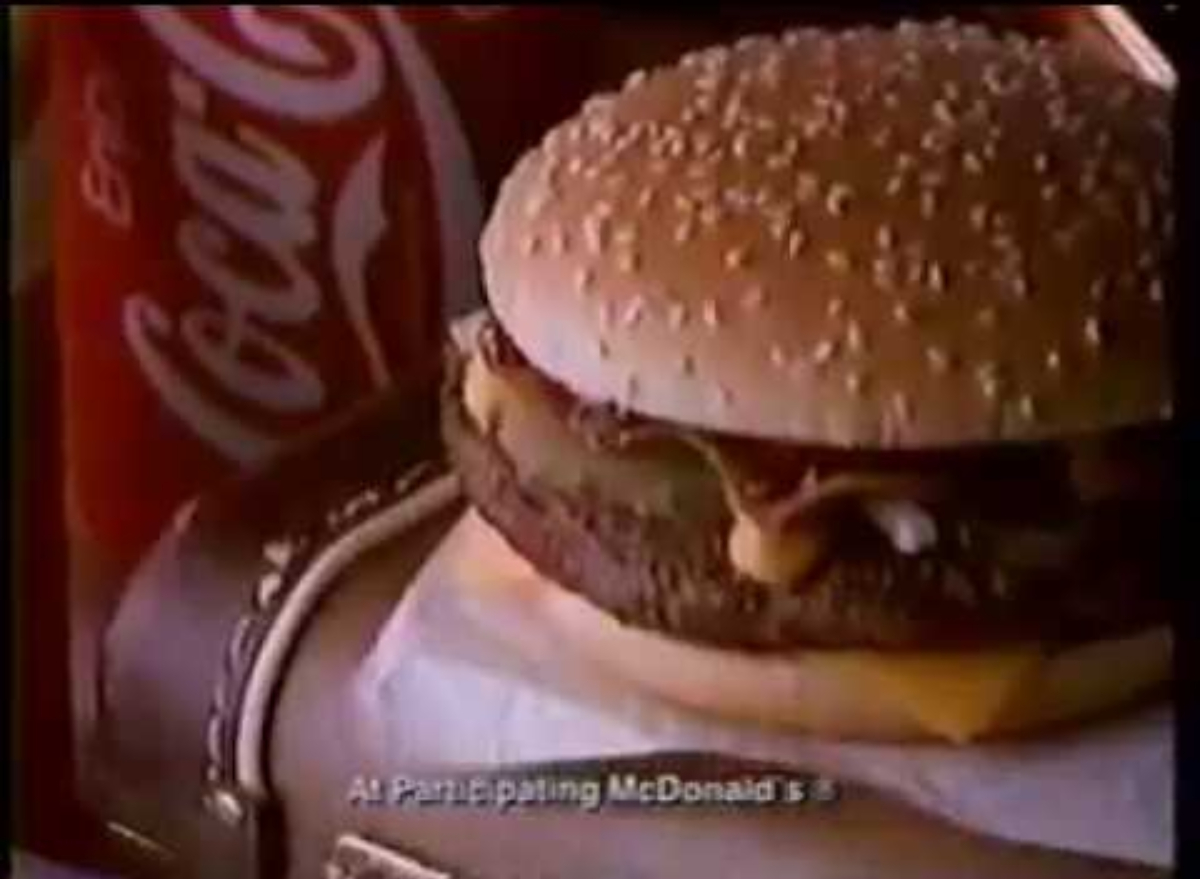 Before McDonald's recent Travis Scott collab, their last celebrity partnership was with basketball all-star Michael Jordan in 1992. Jordan was the first celeb to ever partner with the famous burger chain with his creation of the McJordan burger. It was a special edition cheeseburger that came with pickles, raw onion, circular bacon, and BBQ sauce, all inside a sesame seed bun. The McJordan was not available nationwide, though. Instead, it was just found at Chicago McDonald's locations, where Jordan played most of his career.
Charli D'Amelio & Dunkin'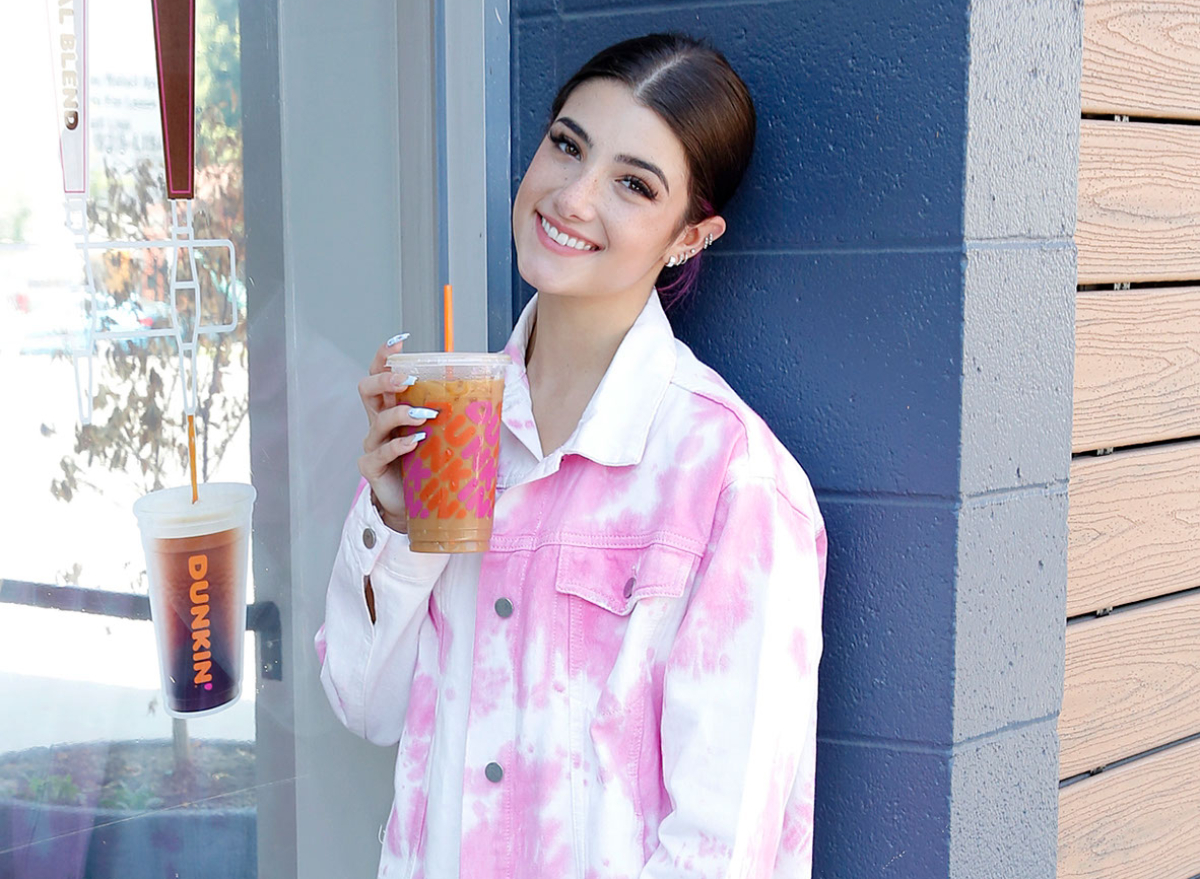 If you haven't heard of Charli D'Amelio, you're probably not a Gen-Zer. This TikTok dance star, who happens to have the biggest following on the app, just had her go-to Dunkin' order named after her thanks to a recent collaboration with the chain. Her drink, now called "The Charli" is a Dunkin' Cold Brew with whole milk and three pumps of caramel swirl. The collaboration brought immediate returns to the coffee chain—on the day the collaboration launched, Dunkin' saw a record-breaking number of active users on their app.
Kate Upton & Carl's Jr./ Hardee's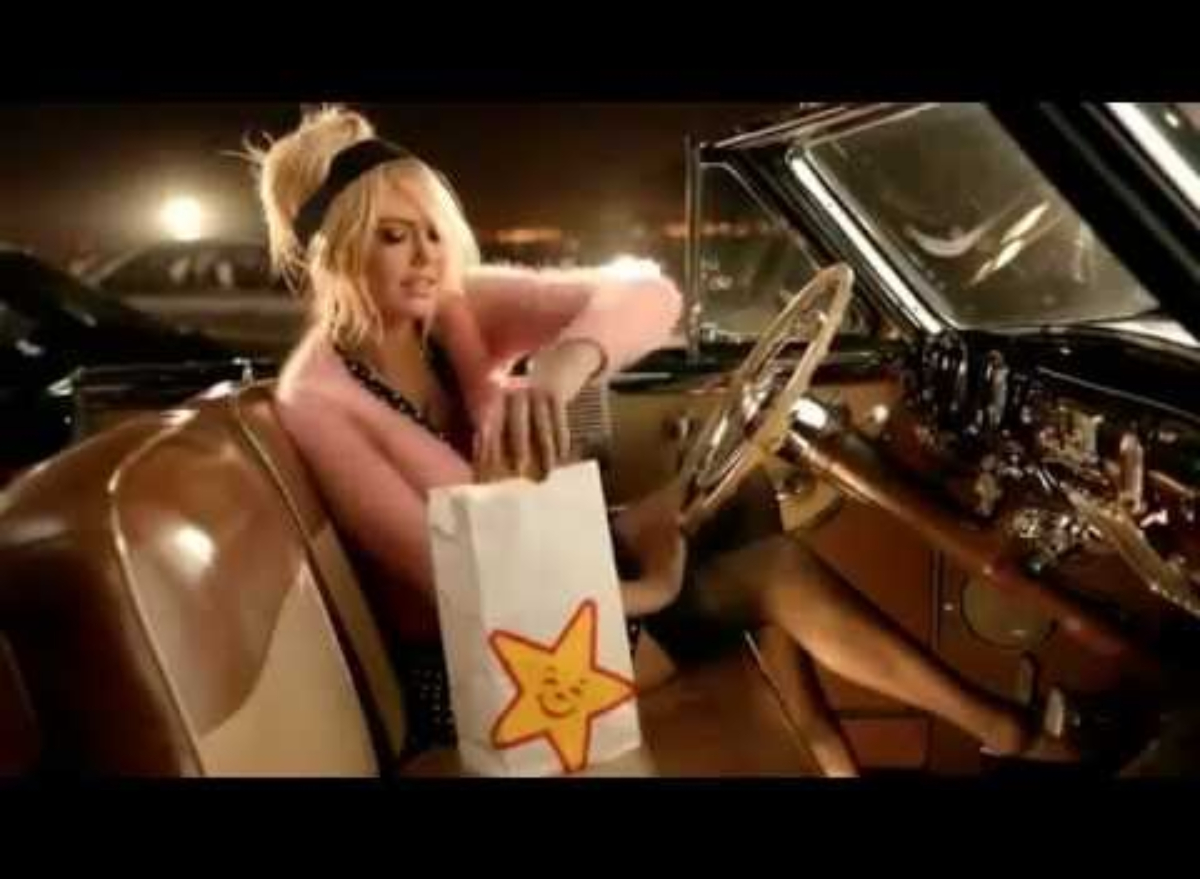 Carl's Jr. and Hardees had the right idea in deciding on a partnership with Sports Illustrated Swimsuit model Kate Upton in 2012. The commercial that featured Kate Upton driving a classic car and enjoying her Hardee's Southwest Patty Melt was a true sell for viewers. Once the commercial aired, Hardee's saw a 104% increase in traffic, while Carl's Jr. saw an 83% increase. The brands also went semi-viral on Twitter, with over 5,000 tweets mentioning the commercial.
Despite his severe allergies to garlic, onions, and spices found in pizza, Ringo Starr collaborated with Pizza Hut to debut their first ever Stuffed Crust Pizza in 1995. In the commercial, the legendary Beatle can be seen trying extremely hard to avoid taking a bite of the pizza. Ringo had actually never tried pizza before due to his allergy, so this choice by Pizza Hut was definitely strange, but the brand made history with the commercial.
Ben Affleck & Burger King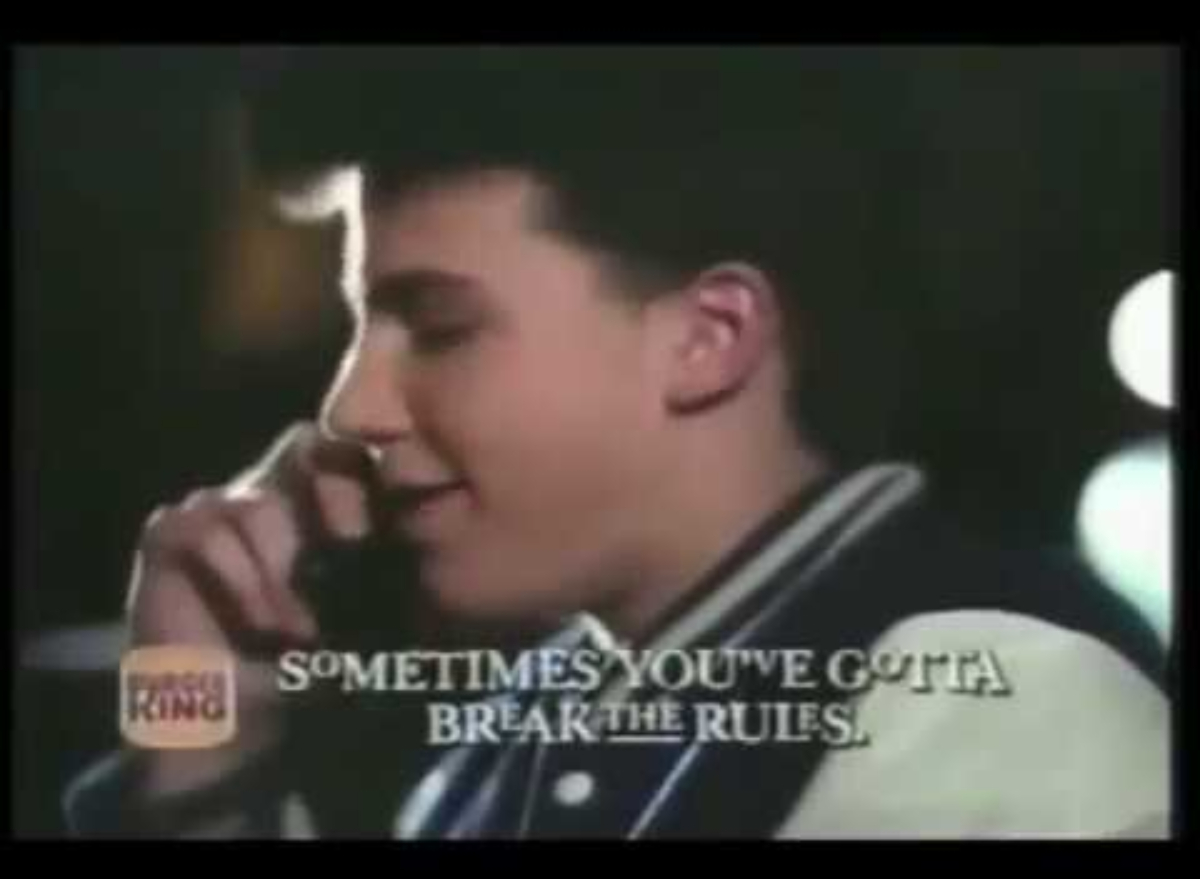 In the 1980s, before he was the Oscar-winning actor we all know today, Ben Affleck starred in a Burger King commercial. In it, Affleck's character receives a call from a beautiful woman who had intended to call Burger King to place an order. Since Affleck happened to be driving past a Burger King at the time of the call, he instead picks up her salad for her and delivers it—all along pretending to be a Burger King delivery man. Definitely not anything like the cinematic mastery that would come later on in his career, but legions of female fans certainly gave it a thumbs up.
And for more, check out these 108 most popular sodas ranked by how toxic they are.
Rachel Linder
Rachel is an Associate Editor responsible for compiling the daily Eat This, Not That! newsletter, making TikTok and YouTube videos for the brand, writing articles for the site, creating original graphics and providing direct assistance to the editors when needed.
Read more about Rachel