10 Cool and New Weight-Loss and Health Gadgets Shown Off At CES
There's more to weight-loss tech than just fitness trackers!
When it comes to gadgets that promise to help us lose weight, we admittedly keep one eyebrow raised. It's not that we're cynical; it's just we know a ton of hard work goes into carving six-pack abs, and it's never going to be as easy as just letting something called the AbGymnic Ab Belt send electronic pulses to your mid-section to tone your tummy. But with that being said, there's some remarkable (and legitimate) technology out there that can aid in your weight loss—well, if you're willing to put in the work, too.
The annual Consumer Electronics Show (CES) in Las Vegas in January gave us a sneak peek at some of the futuristic tech out there, including devices that can help us sleep better and work out smarter. From a bed that will practically rock you back to sleep to a device that could get your kids more active, here are 10 of the best health and weight-loss gadgets that debuted at CES. Find your new obsession below and then check out these 21 Tools to Help You Get Serious About Losing Weight, too.
A Smart Bed to Help You Sleep Better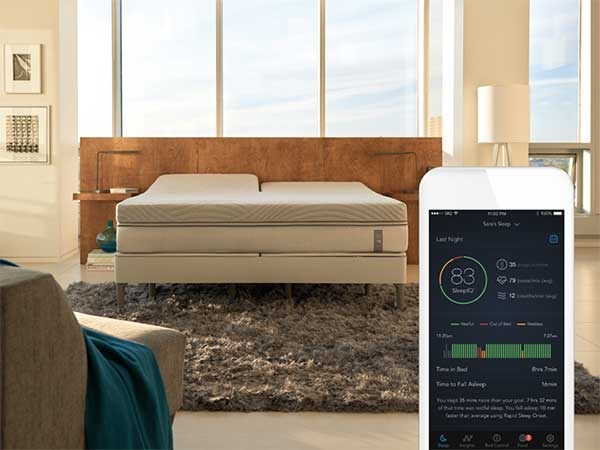 Our favorite piece of weight loss advice doesn't have to do with cutting anything from our diets or logging more time at the gym. Rather, it's "get more sleep." The Centers for Disease Control and Prevention warns that sleeping less than seven hours a day can increase your risk for obesity and diabetes, as well as heart disease. But even if you log seven hours in bed, that doesn't necessarily mean you're getting the recommended amount of sleep. If you're notorious for tossing and turning and your bedmate is annoyed with your chorus of snores, a new bed set-up might be able to make you a better (and more courteous) sleeper. The SleepNumber 360 Smart Bed promises to do a lot of things. Perhaps most impressive? The mattress can detect movement and automatically adjusts to your sleep position to make you more comfortable. It also will gently lift your head if you're snoring. Plus, you'll get a sleep score in the morning that judges how well you slept, based on factors like your heart rate, breathing patterns, and how much you were moving. To top it all off, the bed—which isn't on the market just yet—will come with foot warmers! Intrigued? Learn about these 17 Rumors About Sleep—Myth or Fact? while you wait for this new bed to be available.
For more info or to pre-order it, visit sleepnumber.com.
An Activity Tracker for Your Ring Finger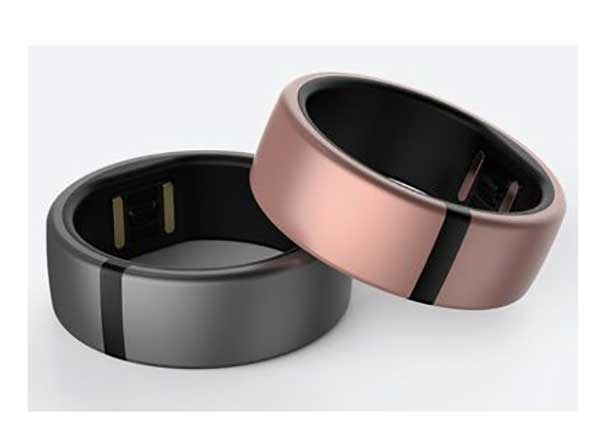 Instead of wearing an activity tracker as a bracelet, how about rocking one as a ring? The Motiv Ring was shown off at CES, and, it's tiny but mighty. The titanium ring can act as a heart rate sensor, track your steps, and monitor your sleep. And instead of giving you the standard "walk 10,000 steps a day" direction, the ring motivates you to be active for 150 minutes each week.
For more info or to make a purchase, visit mymotiv.com.
A Wristband That Could Eradicate Your Energy Drink Habit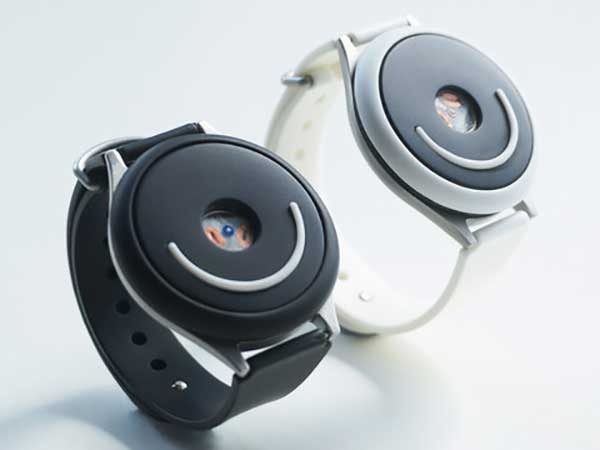 The scene: It's 2 p.m. and you've got a few more hours at work to power through, but your energy level is quickly dropping. You then make an emergency coffee shop run and get a sugary ice coffee or—just as bad—you chug an energy drink (which is one of the 30 Unhealthiest Drinks on the Planet). A London-based start-up has a new type of wearable technology that could be coming to your rescue and save you from energy crashes. Here's how it works: The wristband is synced with a companion app, and the device emits a vibration that feels like a heartbeat. You can tap it to regulate the rhythm, a faster one makes you feel more alert and a slower one calms you down. Your brain responds to the rhythm, much like it would upbeat or downbeat music, the creators explain. The idea is that you can use the device to help you rev up for a long meeting or help you wind down at the end of the day. Doppel debuted in the United States at the CES show and will be available on the market later this spring.
For more info or to make a purchase, visit doppel.london.
Swimmers, you're going to flip-kick over this: The Fitbit Flex2 is waterproof, meaning there's finally a way to track all that activity you're logging in the lap lanes. (This is also good news if you find yourself running in the rain). Critics have debated just how effective fitness trackers are, but one of the newer studies—a November 2016 one from Indiana University—found that activity trackers can work if they're paired with wellness coaching. For the study, 173 participants wore activity Fitbit trackers and were teamed with student coaches to help them develop fitness goals. Nine out of 10 of the participants agreed at the end of the study that the combo of a fitness tracker and coaching helped them sustain their health goals, even after the coaching ended.
For more info or to make a purchase, visit fitbit.com.
An At-home Stationary Bike That Replicates Spin Class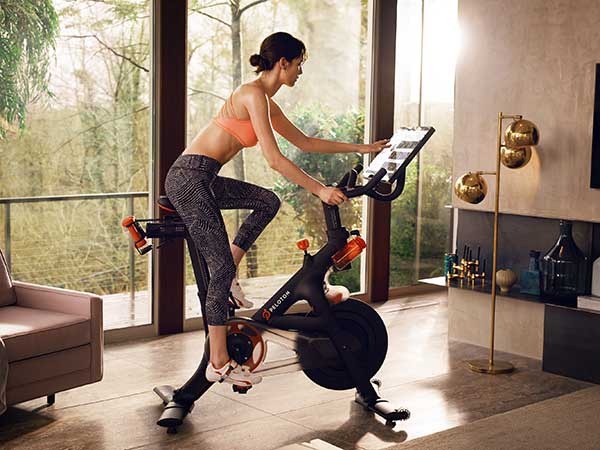 You overslept, you're stuck at home with a sick kid, it's snowing like crazy outside—but it's all good. You don't need to make excuses for why you can't make it to the gym. You'll be able to replicate those high-energy spin classes from home on a Peloton bike, which comes with a sweat-proof HD touchscreen. The bike, which will set you back nearly two grand, can stream live or on-demand classes from the cycling classes being taught in New York City and you can even compete with a group in real time—but from home. Plus, the company is expanding its bikes to hotels and gyms across the country so you can log a good workout when you're traveling, too.
For more info or to make a purchase, visit pelotoncycle.com.
A Breast Pump That Allows Women to Multi-task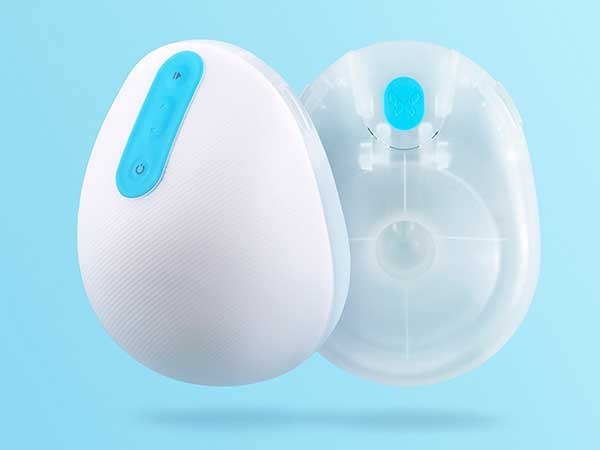 Any working mom knows just how tedious it can be to break away to pump milk throughout the day. That's why a new breast pump was catching lots of buzz at CES. Rather than tethering a nursing mom to a breast pump with chords, Willow can be slipped into the bra, collecting milk in an internal bag and tracking the volume through an app. So, why is this a good thing from a health perspective? Several studies illustrate the health benefits children receive from breastfeeding. But breastfeeding can also be good for new moms, too. A December 2009 study from Kaiser Permanente found that breastfeeding a child may reduce a woman's risk of developing metabolic syndrome by up to 86 percent. (A refresher: Metabolic syndrome is a condition linked to heart disease and diabetes.) Plus, anything that lessens the stress of being a new mom is a good thing in our book.
For more info or to make a purchase, visit willowpump.com.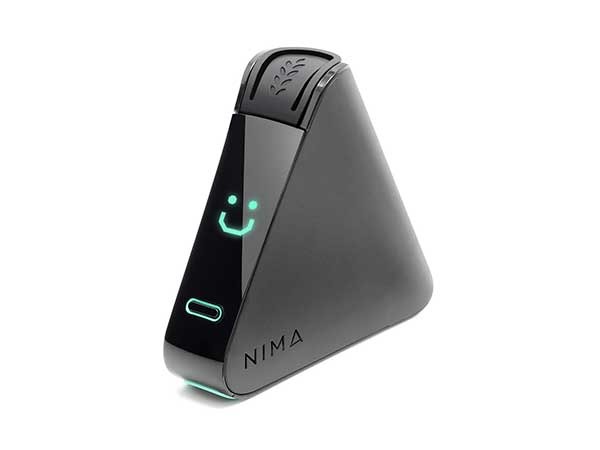 Sure, the restaurant menu denotes "GF" next to some choice items. But for those who are on gluten-free diets, there's always some second-guessing as to whether that dish is actually gluten-free. This handheld device can be carried in your purse or your pocket to test a food to see whether it has gluten. All you do is insert a small sample into the vestibule and get a reading. Speaking of GF food, find out the 40 Best and Worst Gluten-Free Products.
For more info or to make a purchase, visit nimasensor.com.
An Activity Tracker for Kids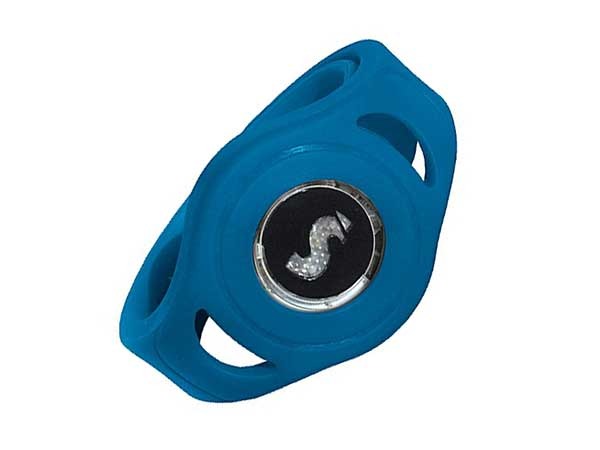 6254a4d1642c605c54bf1cab17d50f1e
A study published in the Journal of the American Medical Association shows that a child's physical activity plummets by 76 percent during their tween years (ages 9 to 14). If you feel like screen time is reducing the amount of time your kids are playing outside, a new activity tracker custom-made for kids could help. Instead of tracking steps, Sqord tracks movement and then converts it into activity points that can then be used in its free game app. The app features customizable avatars and allows kids to engage their friends and family members to compete in challenges that are aimed at staying active.
For more info or to make a purchase, visit sqord.com.
A tech trend that appears to be staging a takeover? Smart clothing. One of the most fascinating advances comes from Xenoma, a Japanese-based company, that is debuting e-skin clothes that can monitor a person's movement, breathing, perspiration, and body temperature. An e-skin shirt is embedded with 14 motion-sensing circuits seamlessly hidden away in the fabric, and the shirt can be used to help a wearer improve their form in a variety of sports. At the CES show, for example, a demonstrator swung a golf club and the shirt gave feedback on his form.
For more info or to make a purchase, visit xenoma.com.
An Activity Monitor That Acts Like a Personal Trainer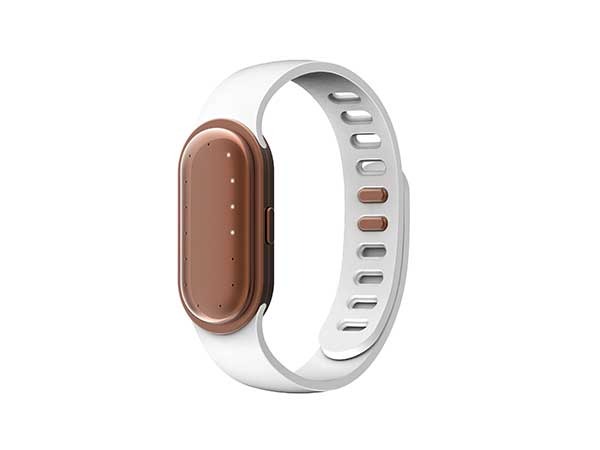 We get it—personal trainers can be super expensive. That's why the Onitor Track, a more personable activity monitor, piqued our interest. It syncs with a smartphone app that requests things like your weight, age, gender, height and you tell it how much weight you want to lose and in what time frame you want the pounds gone. Then, it creates customized fitness and nutrition plans for you to follow (which does require in-app purchases). The app also provides videos for you to follow when you're doing the workouts. To level up your health and fitness game even further, don't miss these 27 Health and Fitness Myths You Must Stop Believing.
For more info or to make a purchase, visit onitor.com.