7 Creative Ways to Use Chickpea Flour
Versatile, protein-packed chickpea flour is sifting its way into the kitchens of gluten-free and healthy foodies everywhere—and it's not without good reason.
Pinterest may consider itself to be the "world's catalog of ideas," but really, it's a bit of an alternate universe; a place where anyone with a hammer and a spatula can build a beautiful bookshelf or four-tier rainbow cake with ease. And users are rebelling.
Earlier this week, Pinterest released their 2016 Pinsights Flavor Report, which revealed the top flavor and recipe trends on their site. Many of them—to our delight—were not only healthy but simple and straightforward. While there were tons of delicious trends that made the cut (like turmeric, pineapple, and cashew milk), chickpea flour was the most intriguing.
Hailing from India and the Middle East, chickpea flour—also known as garbanzo bean flour, gram flour, besan, or cici flour—boasts impressive amounts of fiber and protein. It makes a great addition or substitution to regular flour in both sweet and savory dishes and can also act as a thickening agent. That means you'll be able to perfect your rendition of granny's gravy this Thanksgiving without overloading it with cream or butter. We could go on and on because there are seriously a million creative and easy ways to use this trending ingredient—and we insist that you give some of them a try. To help you get in on the trend, we've rounded up our absolute favorite ways to use the stuff. So read on, roll up your sleeves, and get ready for some kitchen fun! And speaking of must-use ingredients, to ensure you're always ready to cook up a healthy meal, stock up on these 30 Weight Loss Ingredients to Always Have on Hand!
Bake It Into Bread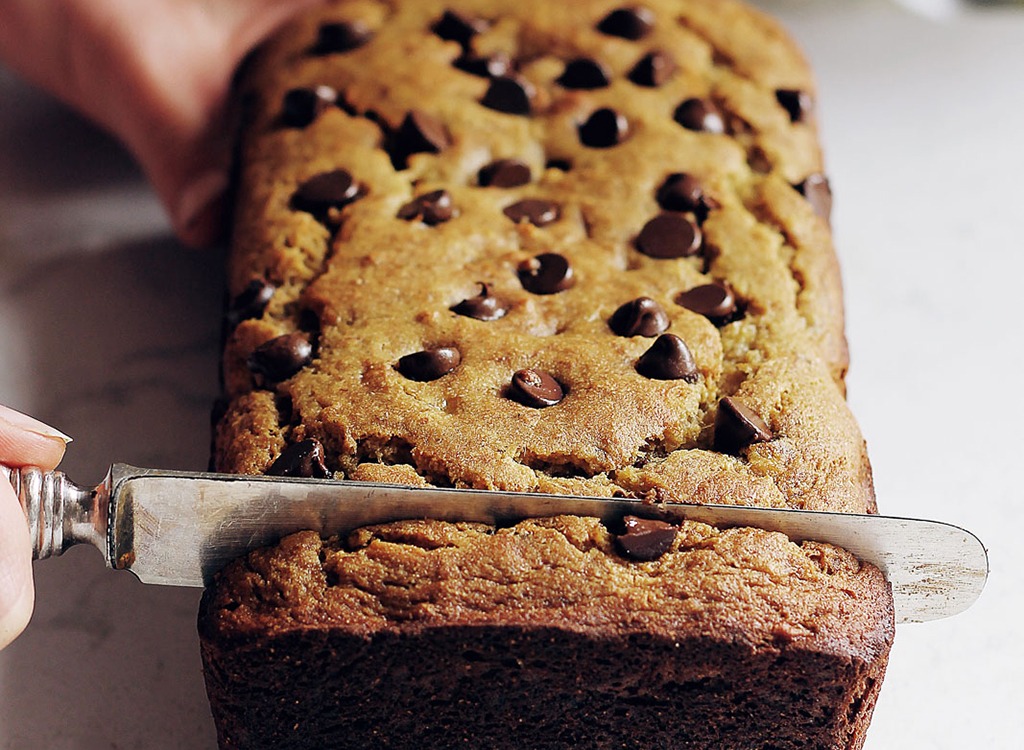 Chickpea flour is a healthful alternative to standard wheat flour, especially when you're baking your favorite fruit- or veggie-based bread. The flour's nutty aroma coquets with the sweetness of the produce to create a deliciously addictive snack that's gluten-free and vegan. We love Ambitious Kitchen's scrumptious take on banana bread, which serves as the perfect base for garnishes like sweet chocolate chips or tropical coconut flakes.
Confect Cookies With It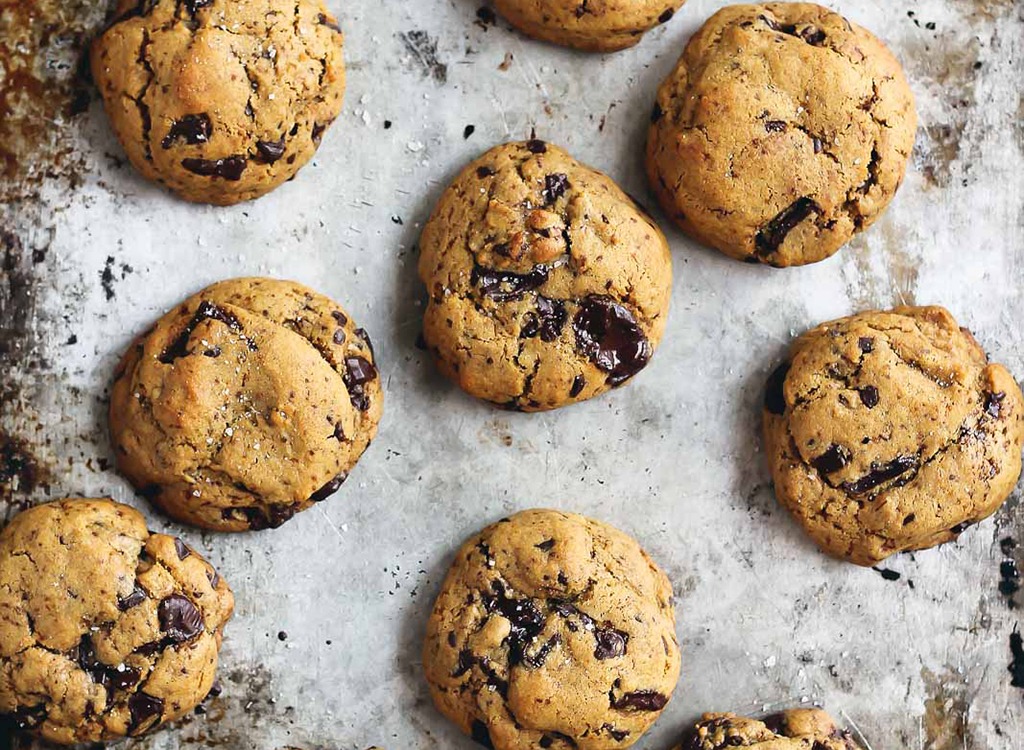 6254a4d1642c605c54bf1cab17d50f1e
Ever wished there was a cookie that wasn't totally unhealthy? I think we all have. Just ¼ cup of the chickpea flour provides 6 grams of protein and 5 grams of heart-protecting fiber, so using it in lieu of nutrient-void white flour in your next batch of snicker doodle is definitely a step in the right direction. A 1:1 ratio works perfectly, so it's a super easy switch to make.
Eat This! Tip
When making chocolate chip cookies, swap milk chocolate chips for dark chocolate chunks for a dose of antioxidants and extra-rich gooey goodness.
Bind Burgers With It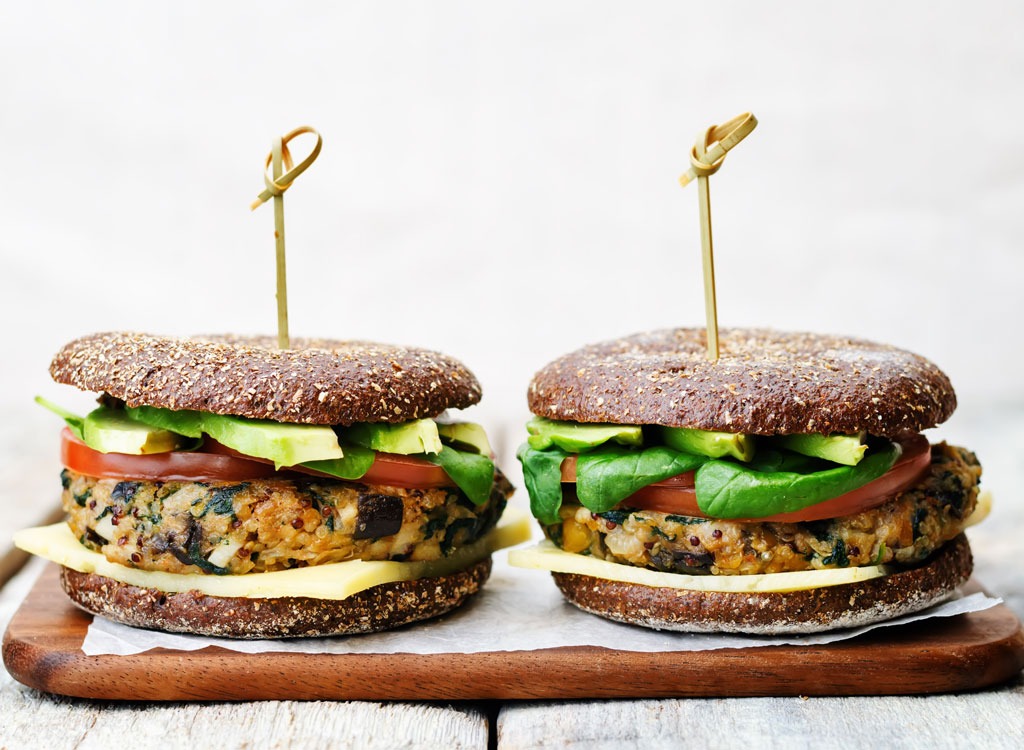 When veggie burgers could use some help staying solid, chickpea flour power comes to the rescue. Because it's so dense, adding a tablespoon or two into your mix of veggies and beans is all you need to keep your patties bound together. The grain-free flour will also help your dinner hold up beneth a pile toppings, so don't be afraid to load on the pickles.
Thicken Soups, Sauces, and Gravies
Ever get discouraged when the soup you've spent hours stirring over the stove turns out drearily thin? Forget the age-old trick of shredding potatoes into the pot until your hands go numb, and instead, mix a few tablespoons of chickpea flour with water and then dump it into the pot. The resulting soup is sure to be creamier—plus, the added protein definitely won't hurt, either.
Use It As a Crunchy Coating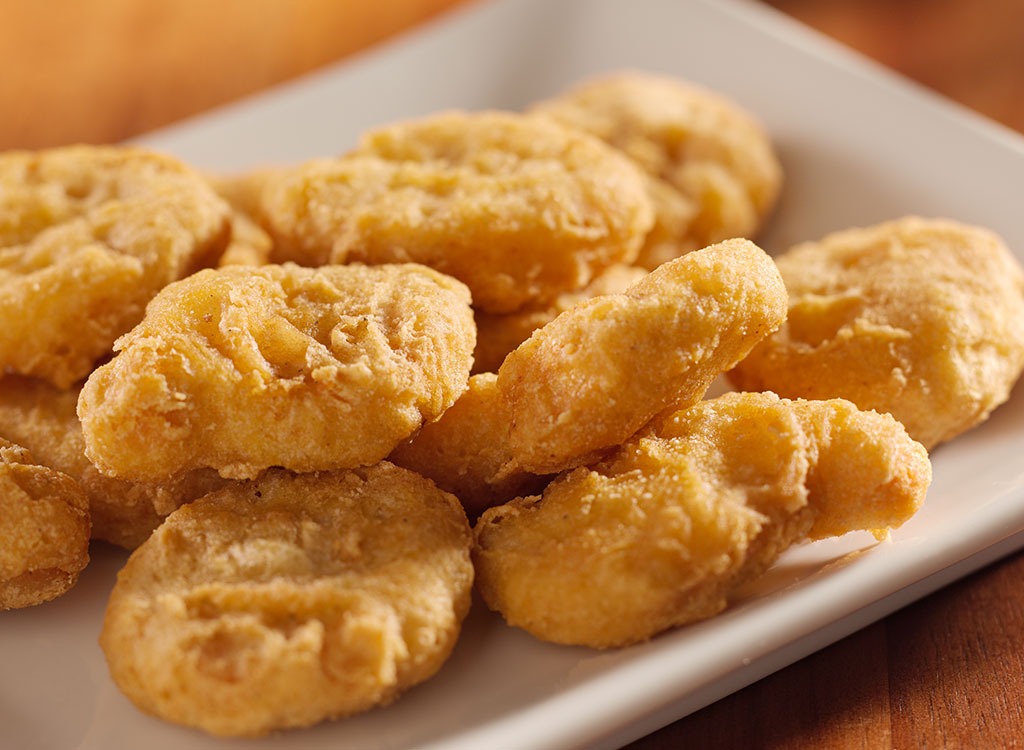 We think chicken deserves to be a little extra crispy every once in awhile, but we're not big fans of deep fryers. The solution: Make a simple batter of chickpea flour, eggs, and spices and use it to coat your meat (or fish!) before you bake it. The dish will have the satisfying crunch you're after—promise!
Serve Up Some Socca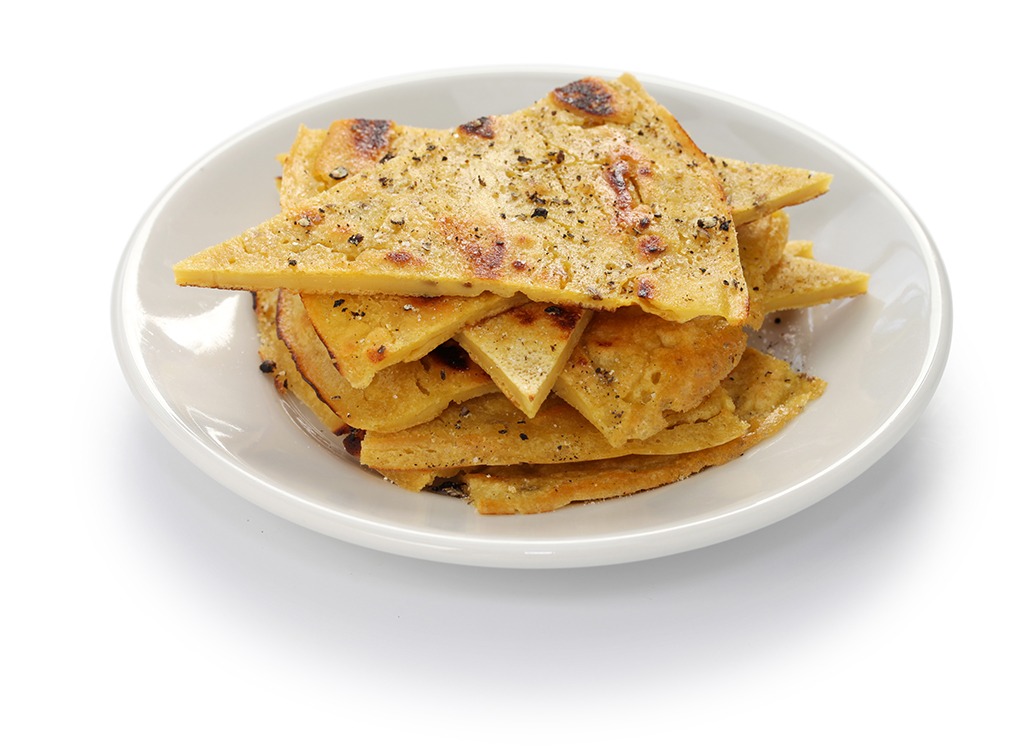 'Tis always the season for dinner parties and get-togethers, so why not whip up some socca (a fancy name for chickpea pancakes) to go alongside some of your favorite dips? All you need to pull it together is some chickpea flour, water, quality olive oil, and some salt. (Get the details on how to make it here.) And if you indulge in an extra piece of two, don't sweat it. The chickpea flour makes socca a great source of iron and magnesium—something the average bag of chips cannot claim.
Prep Pizza Dough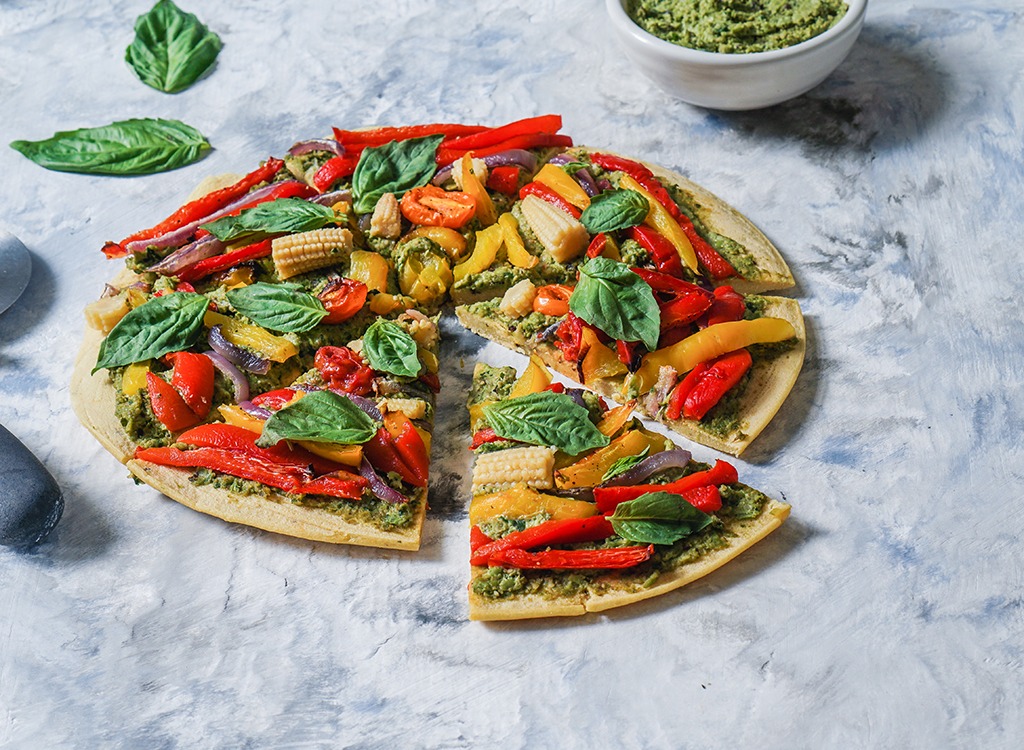 We all know that this cheesy cheat meal is a diet-sabotaging classic, but swapping wheat flour for chickpea flour in pizza dough can render some serious health benefits. The chickpea flour crust provides a wholesome foundation of vitamins, fiber, and protein, perfect for a pile of veggies and lean protein. Now that's what we call a yummy macro powerhouse!
April Benshosan
April is a born-and-raised Brooklynite who has a passion for all things health, wellness, and tastebud-related.
Read more about April