Chirps Cricket Chips: The Bug-Filled Snacks Getting Tons of Buzz
Crickets take on sharks during this Friday's new episode of Shark Tank.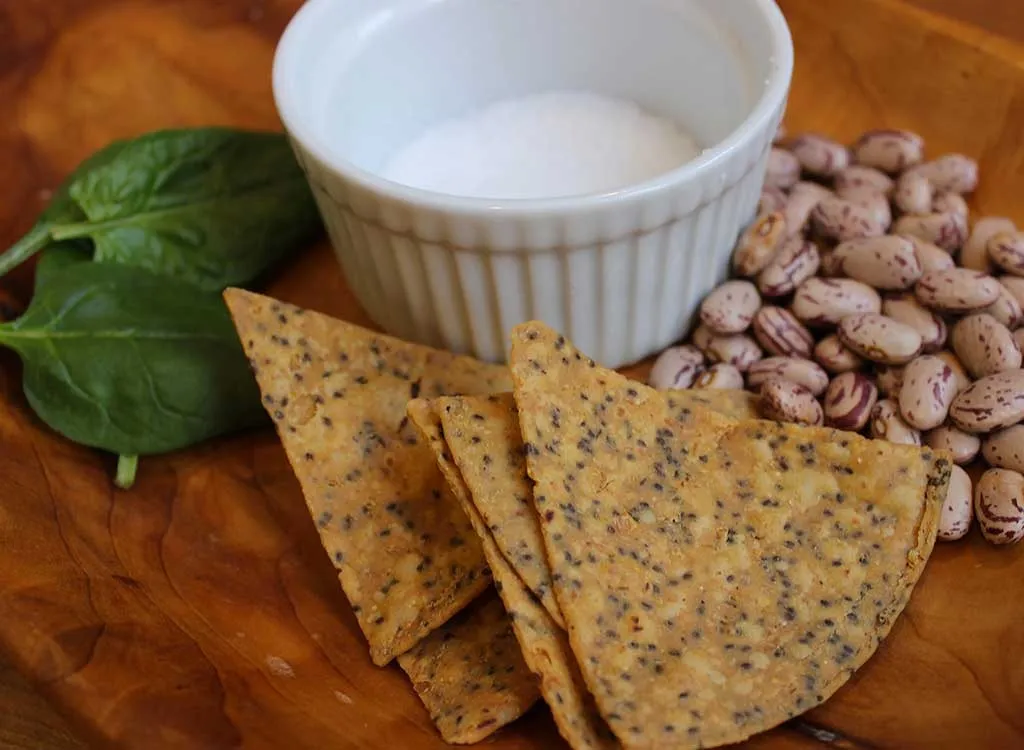 Every year, my in-laws ask my husband and I to submit three truths and a lie for their annual holiday letter to their friends and family. And because of my job working for a healthy eating website, I was hoping to stump people when we declared that we had ditched red meat in favor of getting our protein from crickets. It was the "lie," but it was also followed by the disclaimer of "at least not yet."
"You'd eat bugs?!" you ask?
Yes! Why not?
That's what three women said when they created Chirps Cricket Chips a few years ago. The sustainable (more on that below!) snack is made out of cricket flour and comes in flavors like cheddar, sea salt, and BBQ. And from a killer Kickstarter campaign to being featured in prestigious outlets like Forbes and the New York Times, the buggy bites have been garnering plenty of buzz. But even more people are about to be chirping about Chirps once they're featured on this Friday's new episode of Shark Tank—and we can't wait to watch!
From Pipcorn to Bantam bagels, some of Eat This, Not That!'s favorite foods have been featured on Shark Tank—and we're excited to see how Chirps Cricket Chips fare with the legendary investors this Friday night. We connected with co-founder Rose Wang (a Resolution Project Fellow—one of my favorite organizations!) to find out what the experience was like and to find out more about Chirps. Check out what she had to say below and then discover these 26 Best Vegetarian Sources of Protein.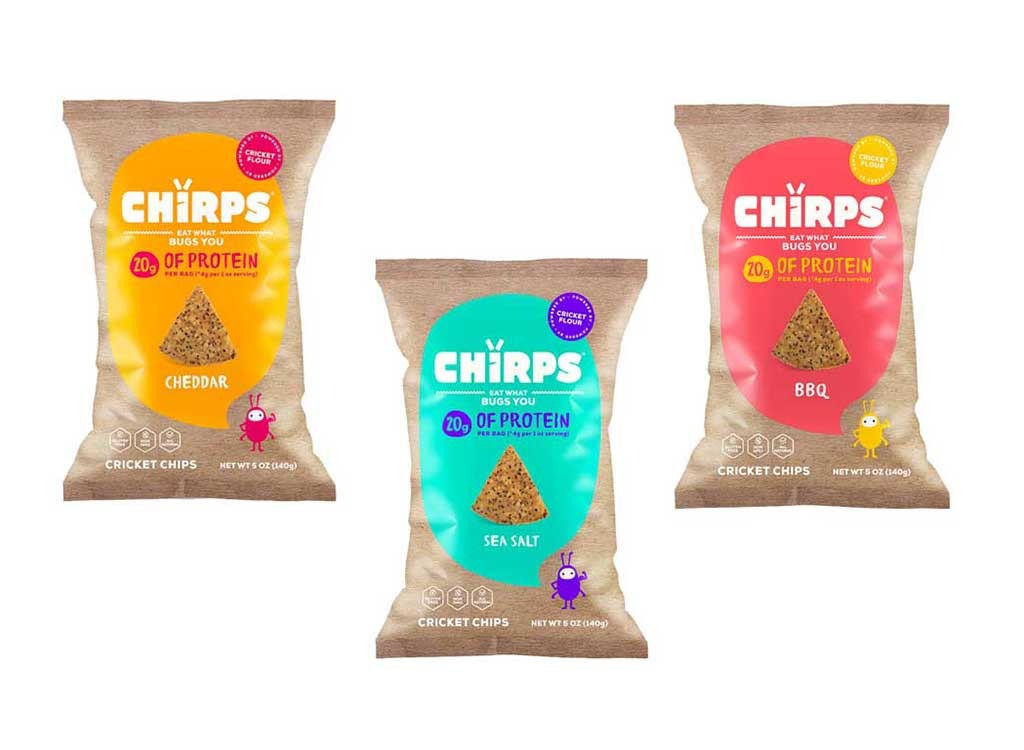 6254a4d1642c605c54bf1cab17d50f1e
Eat This, Not That!: What do Chirps mean for the food and health space?
Rose Wang: The livestock industry produces 18 percent of greenhouse gas emissions and uses 50 percent of the water in the US. Insects like crickets use a thousand times less water, produce a hundred times fewer greenhouse emissions, and have twice the protein of beef. The world would be better if we all ate insect protein instead of livestock protein, but the biggest hurdle is getting people over the 'ick' factor. And that's where we come in. We need to create demand for cricket products for cricket farms to be relevant.
Our first product is a chip called Chirps. Chirps are the first-ever cricket chip, made with a wholesome mix of stone-ground corn, beans, chia seeds, and—of course—cricket flour. They are crunchy and delicious, and they have as much protein as an egg white per serving and 30 percent less fat than regular chips.
ETNT: So, basically, a Chirp is way better than your standard snack chip…
RW: Most chips are just carbs, fat, and salt. For example, Lays chips only have 1 gram of protein per 1-ounce serving, and we have 4 grams of protein per 1-ounce serving. As mentioned, they have 30 percent less fat. Plus, they are non-GMO, gluten-free, and all-natural!
ETNT: It seems like there's a new health food or superfood craze every other day. How have you been able to get the buzz out about Chirps—and get people to stick with the snack?
RW: Can you guess who loves Chirps the most? Kids! Kids think it's awesome that they're eating one cricket in each chip, and their parents love that they're eating a healthy and sustainable snack. Kids are also the key to introducing a new sustainable food culture.
ETNT: That's awesome. But what about the 'ick' factor you mentioned previously? Protein-from-bugs isn't an entirely new idea, so how has your team been able to break through barriers, outside of appealing to kids?
RW: The early days were hard. I remember the first time we pitched to an investor and he told us, "I've been an investor for ten years, and this is the worst idea I've ever heard." On every step along this journey to get Americans excited about eating bugs, we've had doors slammed in our faces. Despite all of the pushback, we've been able to prove that there is a growing population of sustainable, health-conscious consumers looking for better food. It's hard to change a culture, but we have made it our life mission to keep on pushing through!
ETNT: Speaking of investors, we're dying to hear about your Shark Tank experience! Was it a sudden, whirlwind experience or was it a long time coming?
RW: A year and a half ago, we were pitching [our product] at an event and one of the Sharks was the emcee. We got on stage in front of thousands of people, and this Shark told us that several cricket companies had already auditioned for Shark Tank, and they weren't accepting any more cricket companies. Fast forward a year; our friend convinced us to audition with him for Shark Tank and now we're on the show!
ETNT: Any behind-the-scenes moments that you'd like to share?
RW: The whole Shark Tank experience was surreal. We walked down this long hallway, and then suddenly, we were standing in front of these titans of industry—people we have admired for years! We were really nervous [at first], but once you are in the tank and the sharks are questioning you—sometimes five questions at once—there wasn't really time to be nervous. It all just goes so fast.
ETNT: Amazing! So, what's next for Chirps? Any new flavors or products coming out?
RW: Check out our new cricket cookie baking mixes on chirpschips.com! People claim our gluten-free cookies are one of the best gluten-free cookies they've ever had. And bug appétit!
Photos courtesy of Chirps Cricket Chips