The Best & Worst Menu Items at Church's Chicken
A registered dietitian examines the menu so you know exactly what to order during your next trip.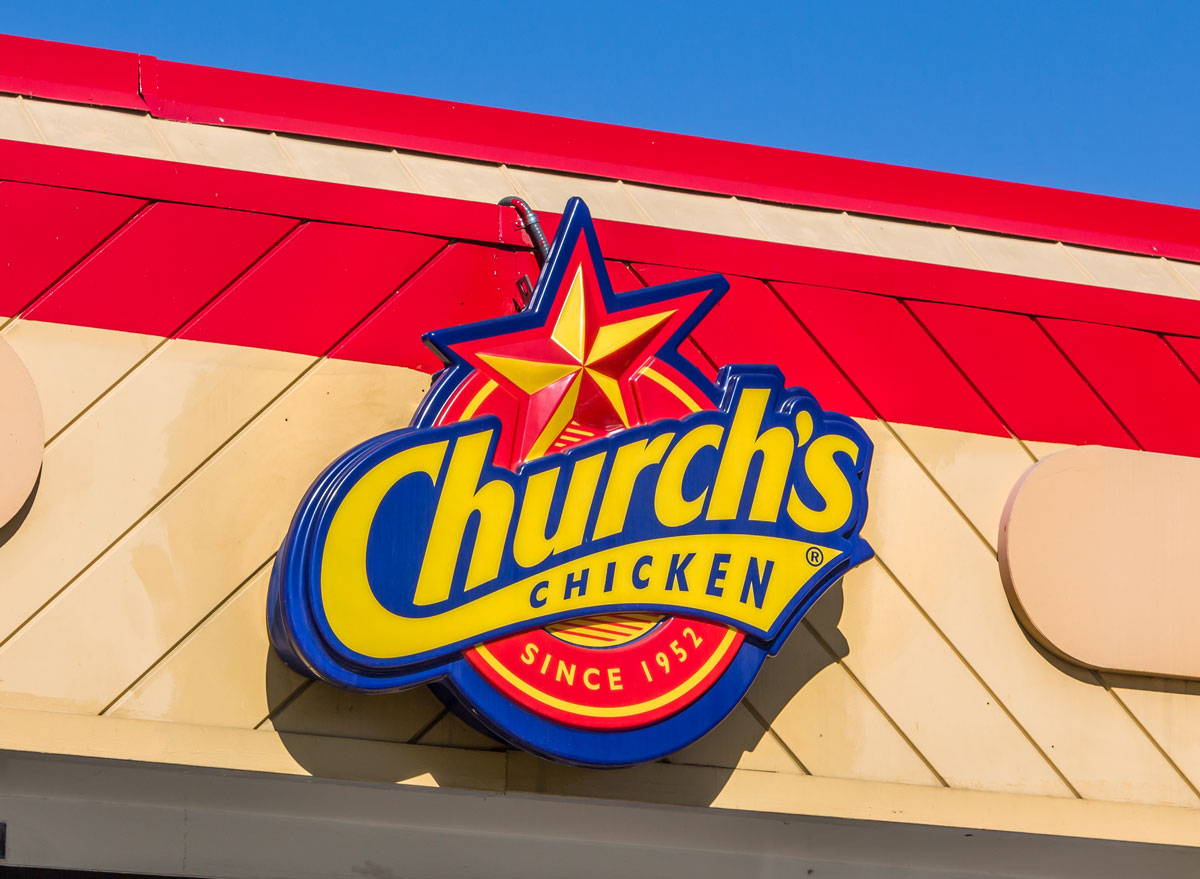 George W. Church opened the first Church's Chicken To-Go in 1952 across the street from the Alamo in San Antonio, Texas. Today, there are more than 1,500 locations nationwide of the fast-food chain that specializes in fried chicken. Church's is all about big portions, bold flavors, and a lot of Southern-inspired food, including grub that yes, is fried and delicious. If you're trying to make smart choices, there are still plenty of choices on the Church's Chicken menu that you can still indulge in.
So before you head to eat your next meal at Church's Chicken, read up on your best and worst menu options.
Main Courses
Best: Original Chicken Sandwich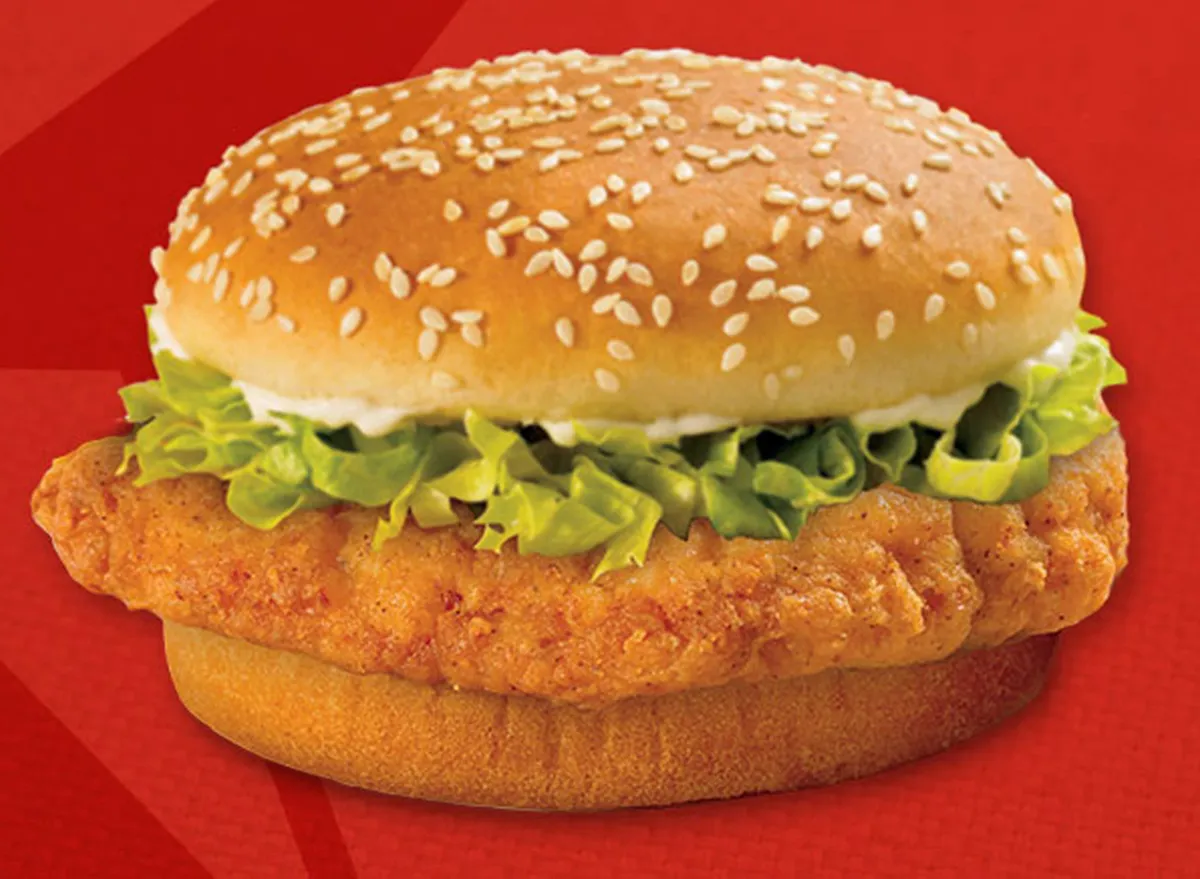 Per sandwich
: 420 calories, 26 g fat (4.5 g saturated fat), 1,020 mg sodium, 35 g carbs (1 g fiber, 4 g sugar), 11 g protein
With a reasonable amount of calories and saturated fat, this sandwich is one of the better choices on the menu. Just make sure to pair it with a non-calorie beverage and better-for-you side.
Best: Butterfly Shrimp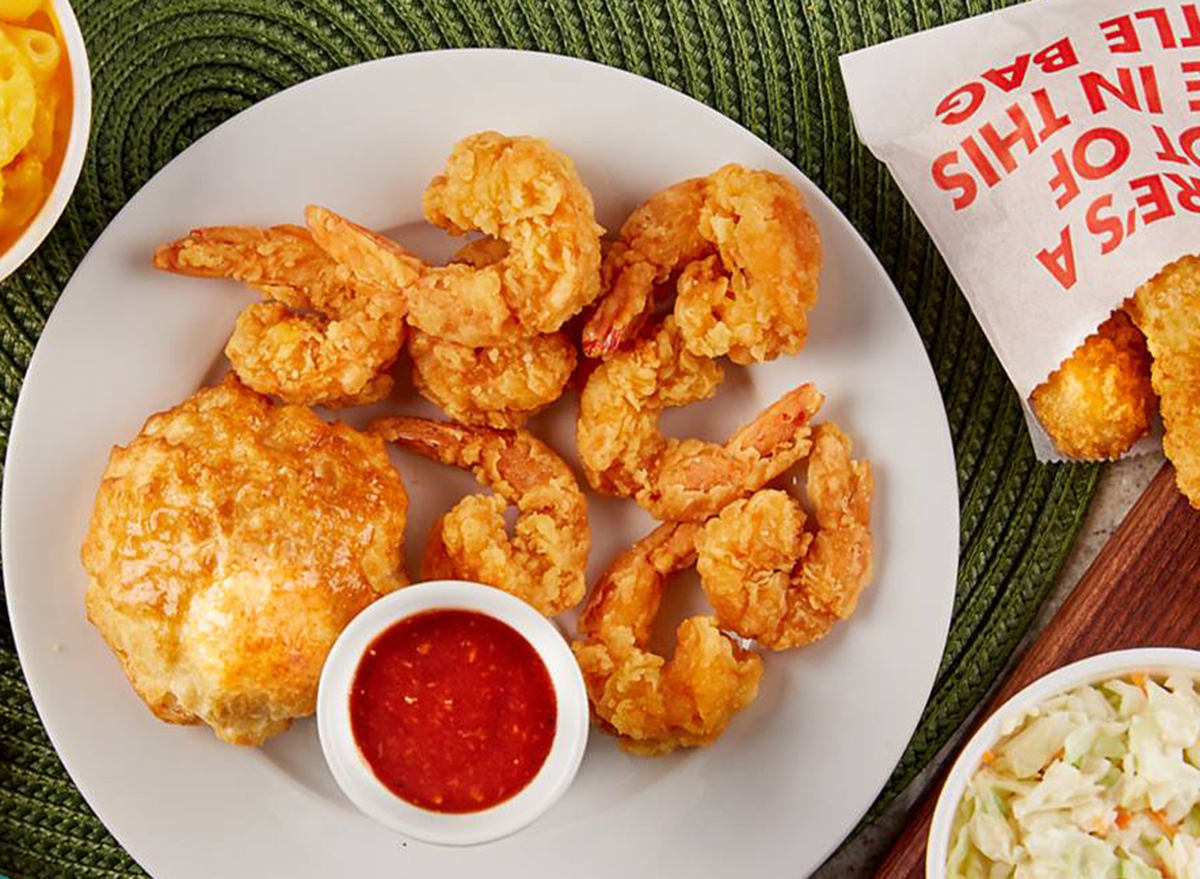 Per 8 shrimp (110 g)
: 320 calories, 17 g fat (3 g saturated fat), 1,390 mg sodium, 31 g carbs (0 g fiber, 2 g sugar), 12 g protein
Most of the mains on this menu are fried, and these butterfly shrimp are no different (hence the 31 grams of carbs). But if you're heading to Church's Chicken to scratch your itch for fried food, the calories are most reasonable in this choice.
Worst: Cob Sandwich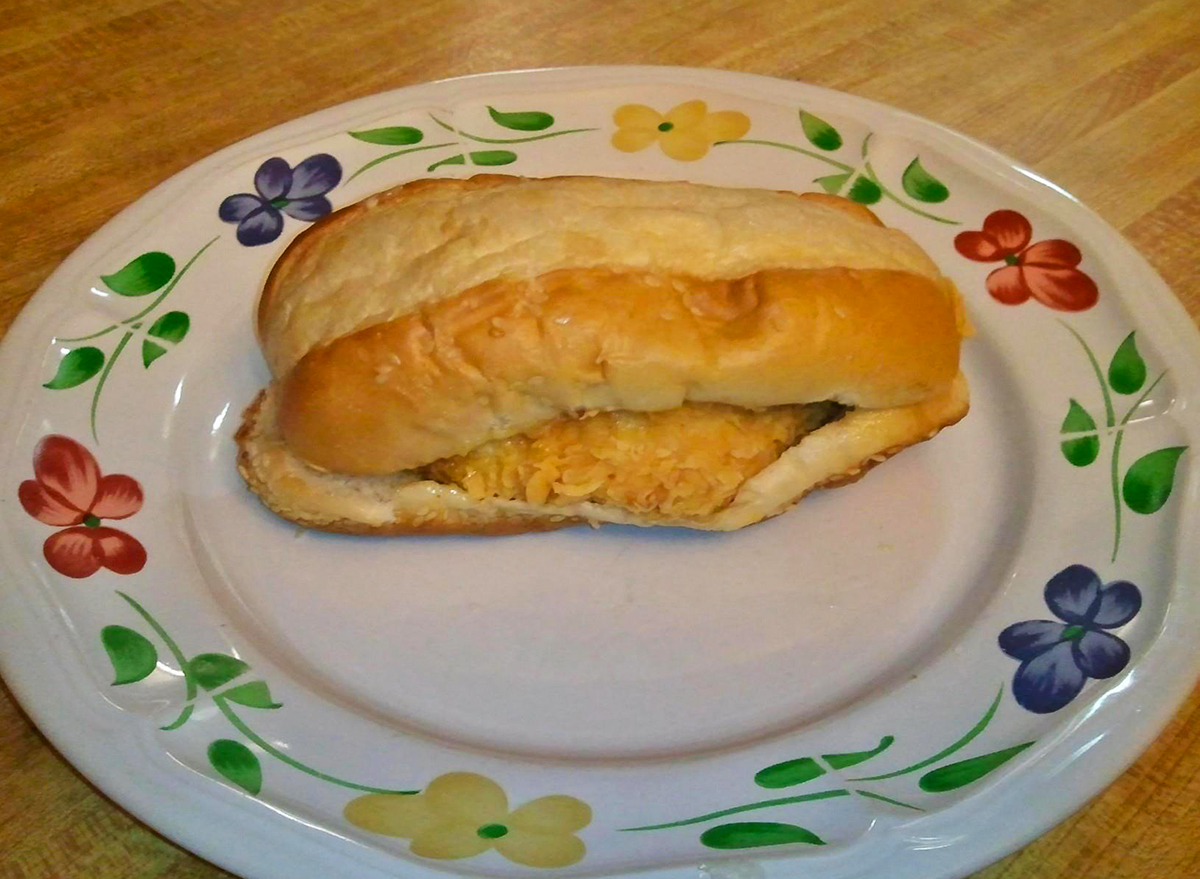 Per sandwich
: 810 calories, 55 g fat (9 g saturated fat), 1,460 mg sodium, 26 g carbs (1 g fiber, 4 g sugar), 27 g protein
Although a cob sandwich may sound like a healthy salad between two slices of bread, that's not the case. See here, a cob sandwich stands for chicken-of-breast, and this bad boy racks up close to 41 percent of your daily average calories, 45 percent the daily recommended maximum for saturated fat, and 63 percent of the daily recommended maximum for sodium. All that is without the side and beverage!6254a4d1642c605c54bf1cab17d50f1e
Worst: Spicy Thigh
Per thigh
: 380 calories, 25 g fat (6 g saturated fat), 880 mg sodium, 21 g carbs (1 g fiber, 0 g sugar), 17 g protein
Although you may see 380 calories per fried thigh, you usually eat more than one. So you can easily rack up 760 or 1,140 calories by eating 2 or 3 thighs, respectively. Eating several thighs will also rack up the artery-clogging saturated fat, sodium, and carbs—certainly a menu item to skip.
Sauces
Best: Texas Pete Hot Sauce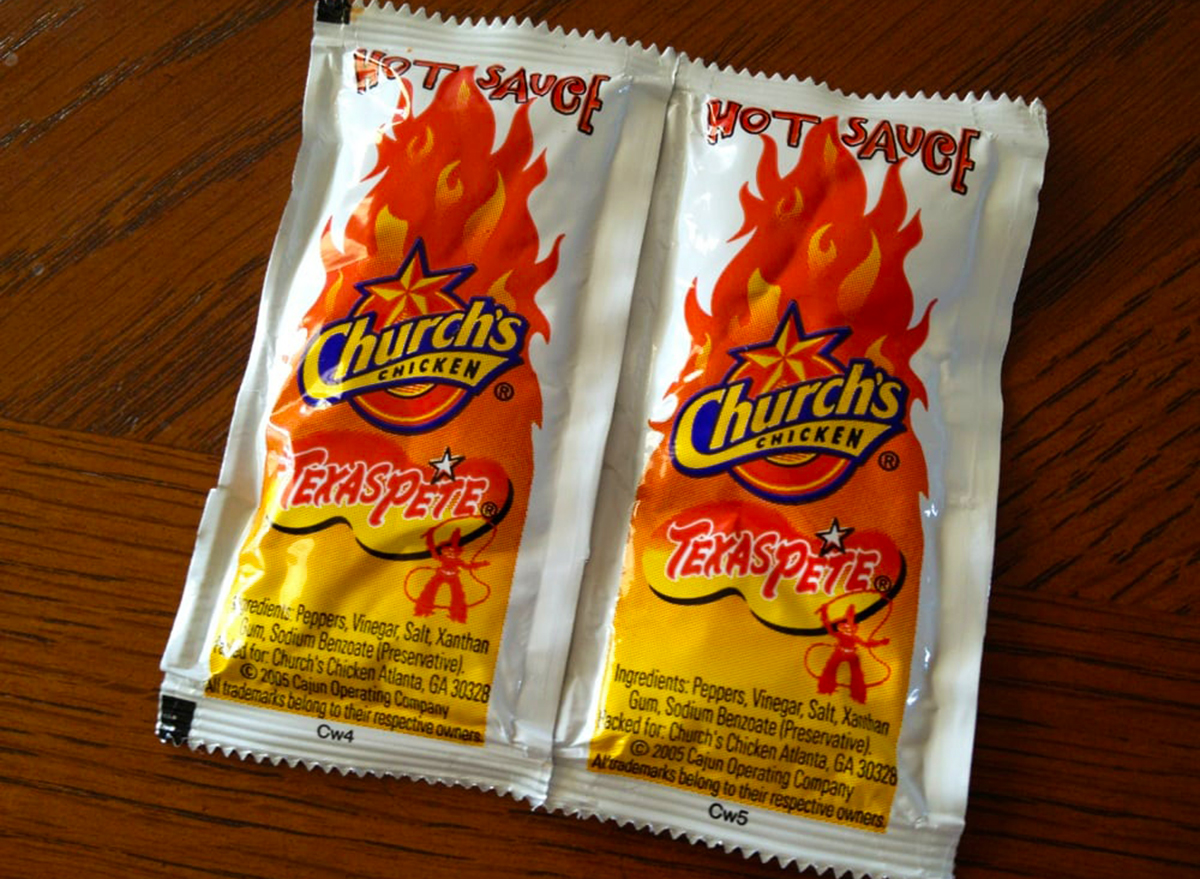 Per 4 g
: 5 calories, 0 g fat (0 g saturated fat), 105 mg sodium, 1 g carbs (0 g fiber, 12 g sugar), 0 g protein
If you want to add flavor without many calories, hot sauce is a fabulous option. It's extremely low in calories, and free of saturated fat. It does come with some sodium and sugar, but a little hot sauce does go a long way.
Worst: Large Order of Gravy
Per 425 g
: 250 calories, 11 g fat (6 g saturated fat), 1,750 mg sodium, 36 g carbs (1 g fiber, 4 g sugar), 2 g protein
Although fried chicken may be mighty tasty slathered in gravy, it's also made with lots of fat. A large serving of gravy has 30 percent of the recommended daily max of saturated fat and 76 percent the recommended daily max for sodium—and that's only in your side!
Sides & Sweets
Best: Small Green Beans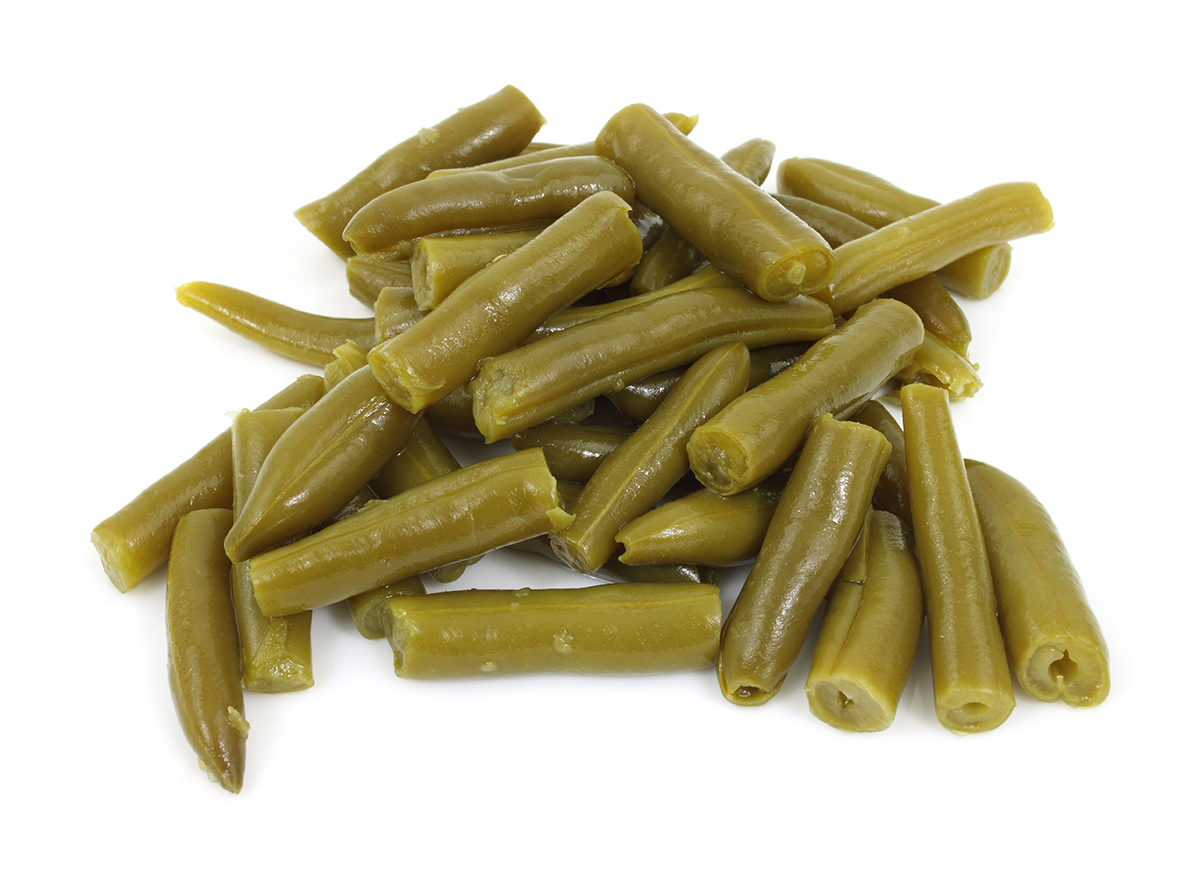 Per small serving
: 45 calories, 1 g fat (0 g saturated fat), 840 mg sodium, 8 g carbs (3 g fiber, 2 g sugar), 3 g protein
If you're looking to add a veggie to your meal without much added fat, look no further. These green beans are also not fried, which is a nice change from many other options that have a crunchy breading here.
Best: Jalapeño Peppers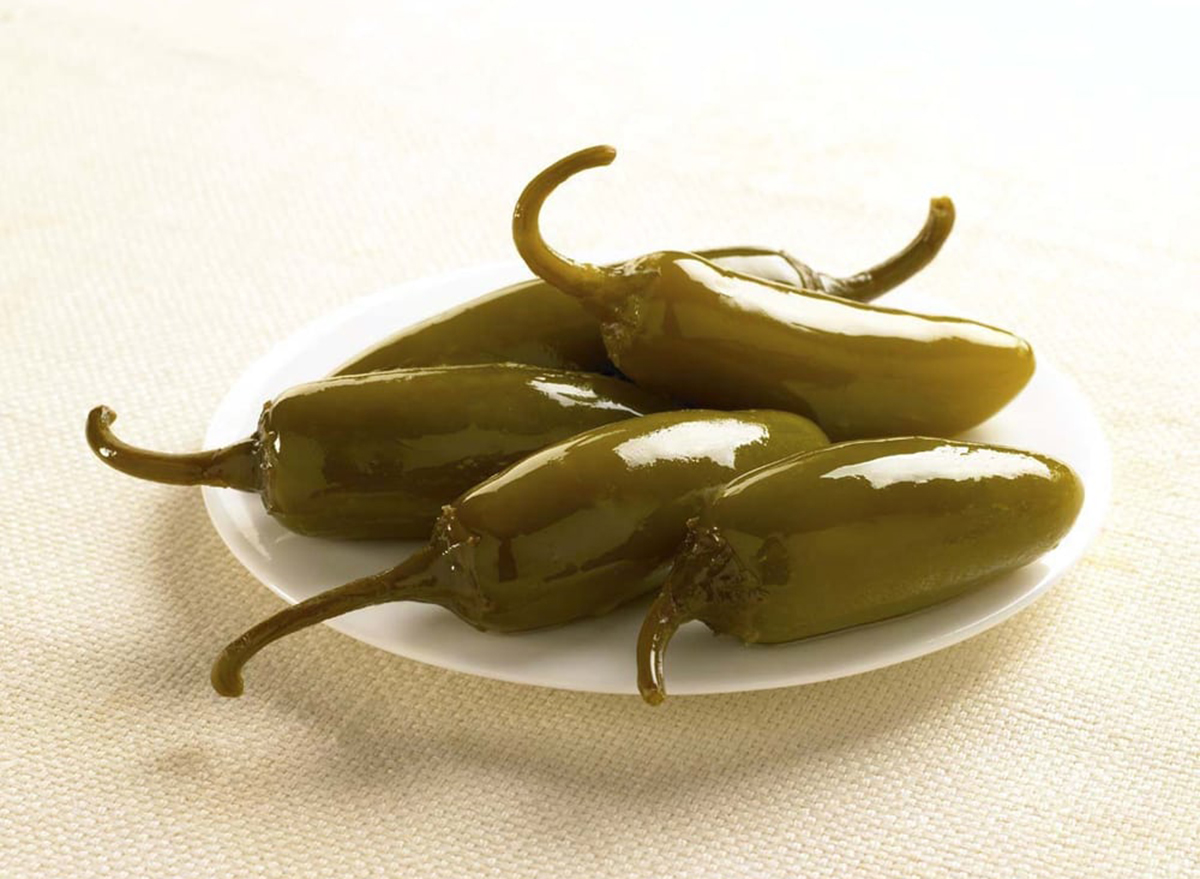 Per serving
: 5 calories, 0 g fat (0 g saturated fat), 170 mg sodium, 1 g carbs (0 g fiber, 2 g sugar), 0 g protein
Eat these jalapeño peppers whole or squeeze the juice onto your chicken. Church's Chicken eaters have been doing it since 1952. And little did they know how few calories jalapeños have!
Worst: Large Serving of Okra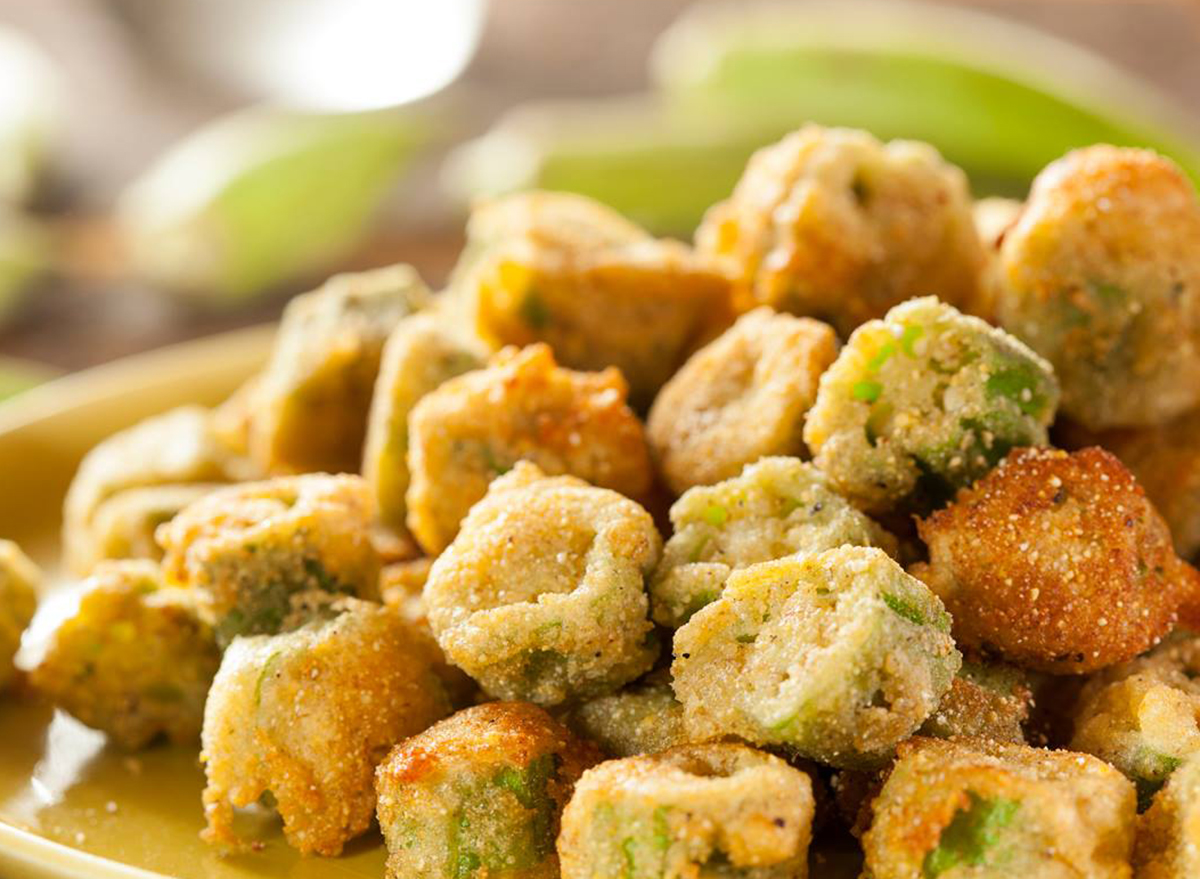 Per large serving
: 740 calories, 41 g fat (8 g saturated fat), 2,100 mg sodium, 84 g carbs (5 g fiber, 9 g sugar), 9 g protein
You may be craving this Southern vegetable, but these bite-size chunks are fried and filled with more calories you need in one entire meal. It also has more carbs than five slices of bread!
Toby Amidor, MS, RD, CDN
Toby Amidor is an award winning dietitian and
Wall Street Journal
best-selling cookbook author who believes healthy and wholesome can also be appetizing and delicious.
Read more about Toby