This Is the Cleanest Chain Restaurant in America
If you've never eaten here, it could be a good option to add to your list.
Dining out at a restaurant is one of life's little joys. The thought of not having to cook and then not having to do the dishes is a win in many people's eyes. And while the restaurant might look clean when you walk in, sometimes the kitchen and back-of-house areas are not up to par, according to a survey from Restaurant Business, which determined the cleanest chain restaurants in the United States.
The survey looked at overall interior cleanliness, from tabletops and trays to floors and silverware. Restaurant Business also polled consumers about their perceived cleanliness of the kitchens and food prep areas. And they checked the restrooms for cleanliness because a clean restroom most likely means the rest of the location is clean.
Check out the rankings of the five cleanest chain restaurants in America, listed from good to very best. The percentages here reflect diners' positive responses about the restaurants' cleanliness.
And for more, don't miss these 15 Classic American Desserts That Deserve a Comeback.
Carrabba's Italian Grill (67.2%)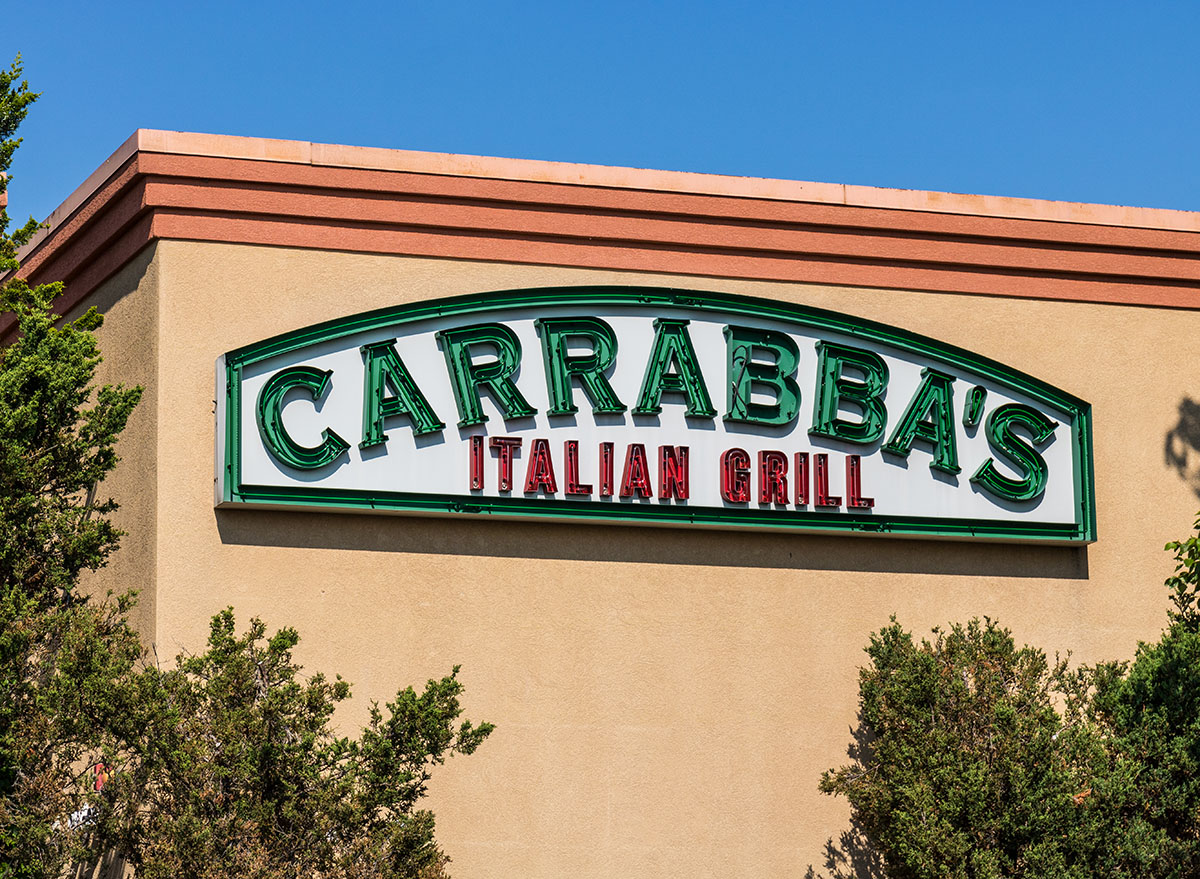 If you're in the mood for some chicken parmesan or wood-fired pizzas, you're in luck because Carrabba's Italian Grill made the number-five spot for the cleanest chain restaurant in America. A full 67.2% of diners said the restaurant was very clean, and 71.4% commended the interior tidiness. Points did slip for the bathrooms and kitchens, which received 64.5% and 64.4% rankings for cleanliness, respectively.
RELATED: Sign up for our newsletter to get daily recipes and food news in your inbox!
The Capital Grille (67.7%)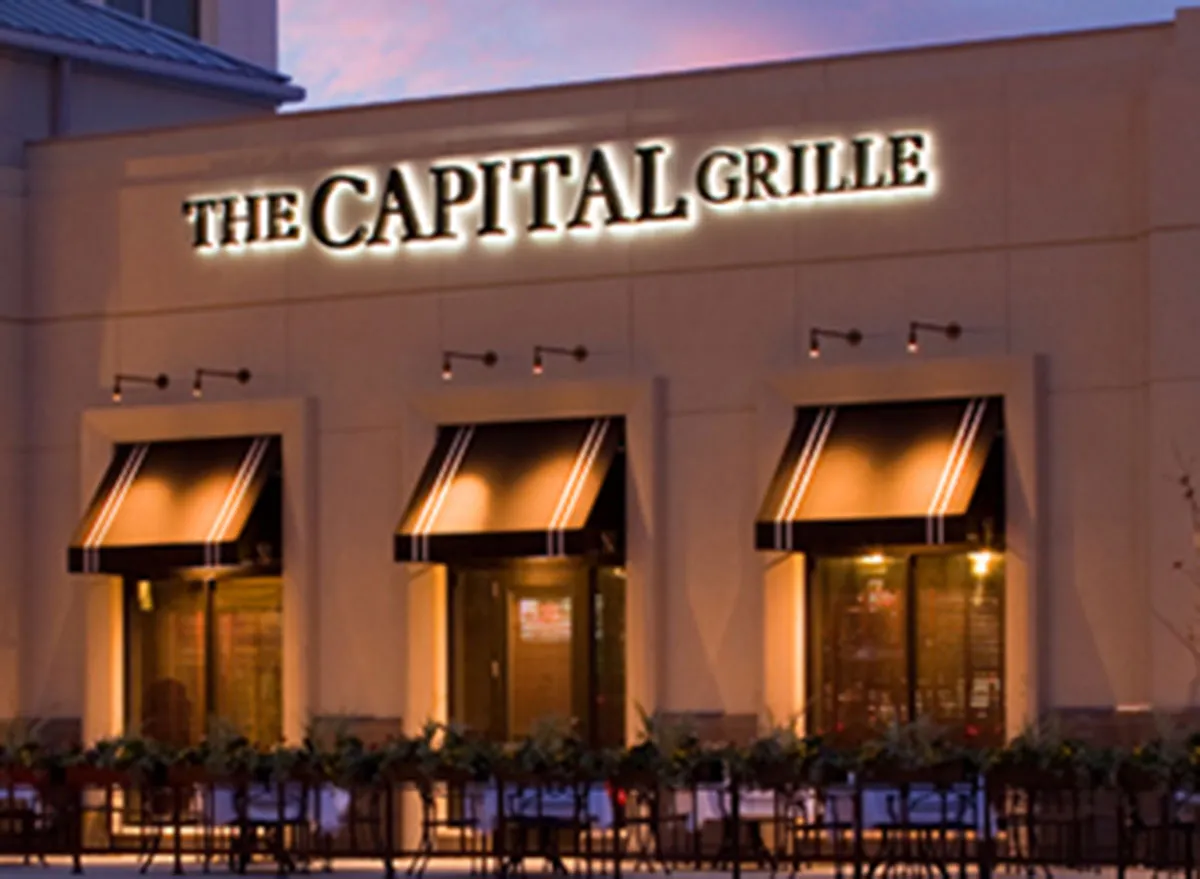 Steak is the name of the game at The Capital Grille, which was given a cleanliness score of 67.7%. While the interior of the restaurant was ranked at 72.6%, the kitchen and prep areas brought the overall score down just a bit with a score of 59.8%. Bathroom cleanliness was given high marks at 67.5%, and one respondent went as far as saying that the restrooms are "spotless always" at this sit-down spot.
RELATED: Your ultimate restaurant and supermarket survival guide is here!
Brio Tuscan Grille (67.9%)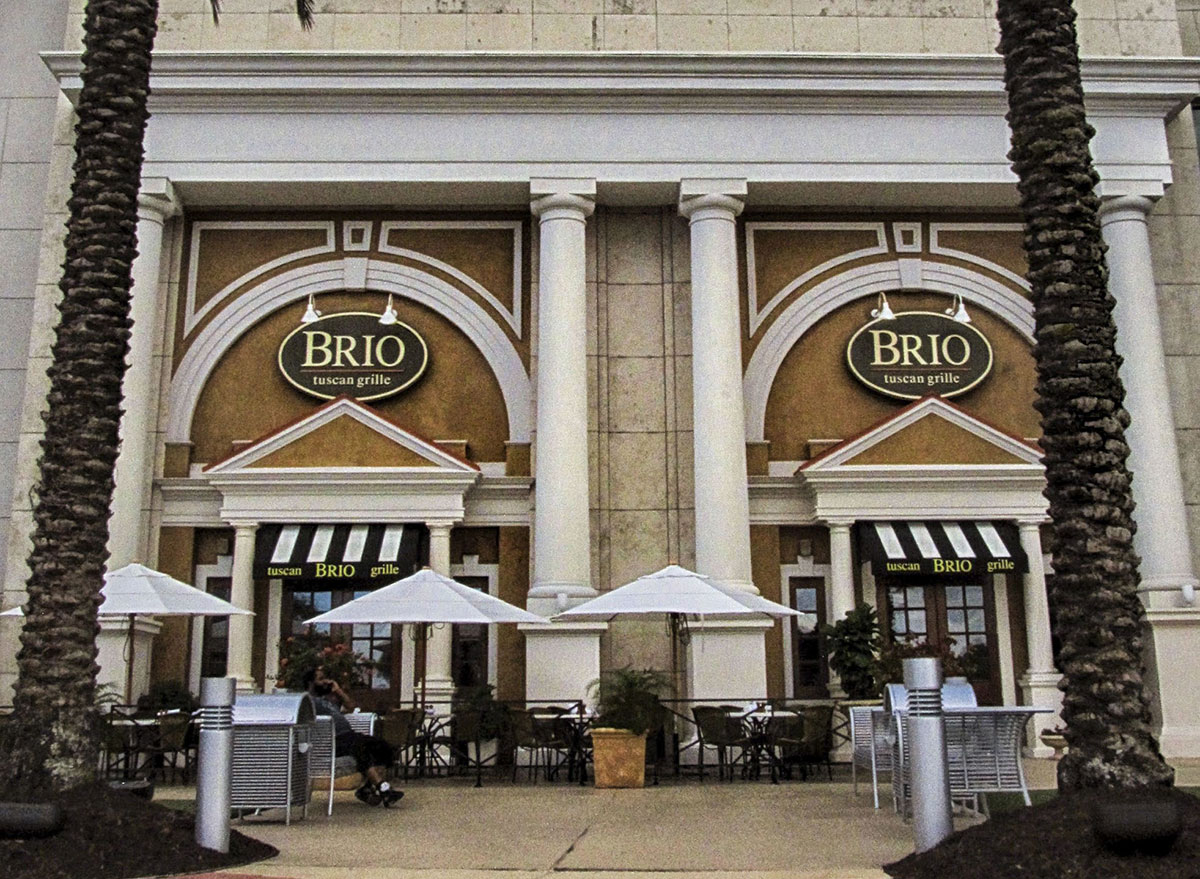 Just outdoing The Capital Grille is Brio Tuscan Grille, with 67.9% of customers praising the restaurant's overall cleanliness. And 69.8% of diners praised the chain's interior cleanliness, while 66.1% commended the kitchen cleanliness. The all-important bathrooms earned high ratings at 65.9% approval, too.
Seasons 52 is a restaurant focused on seasonal foods, served fresh from the farm to your table. The chain restaurant ranked highly in overall cleanliness with a 70% ranking from Restaurant Business. Seasons 52 also garnered the highest overall score for the cleanliness of the restaurant interior at 74.7%. Plus, 69.9% of consumers surveyed said that the restrooms were clean, and 61% said the kitchen areas were well kept.
Fleming's Prime Steakhouse & Wine Bar(70.7%)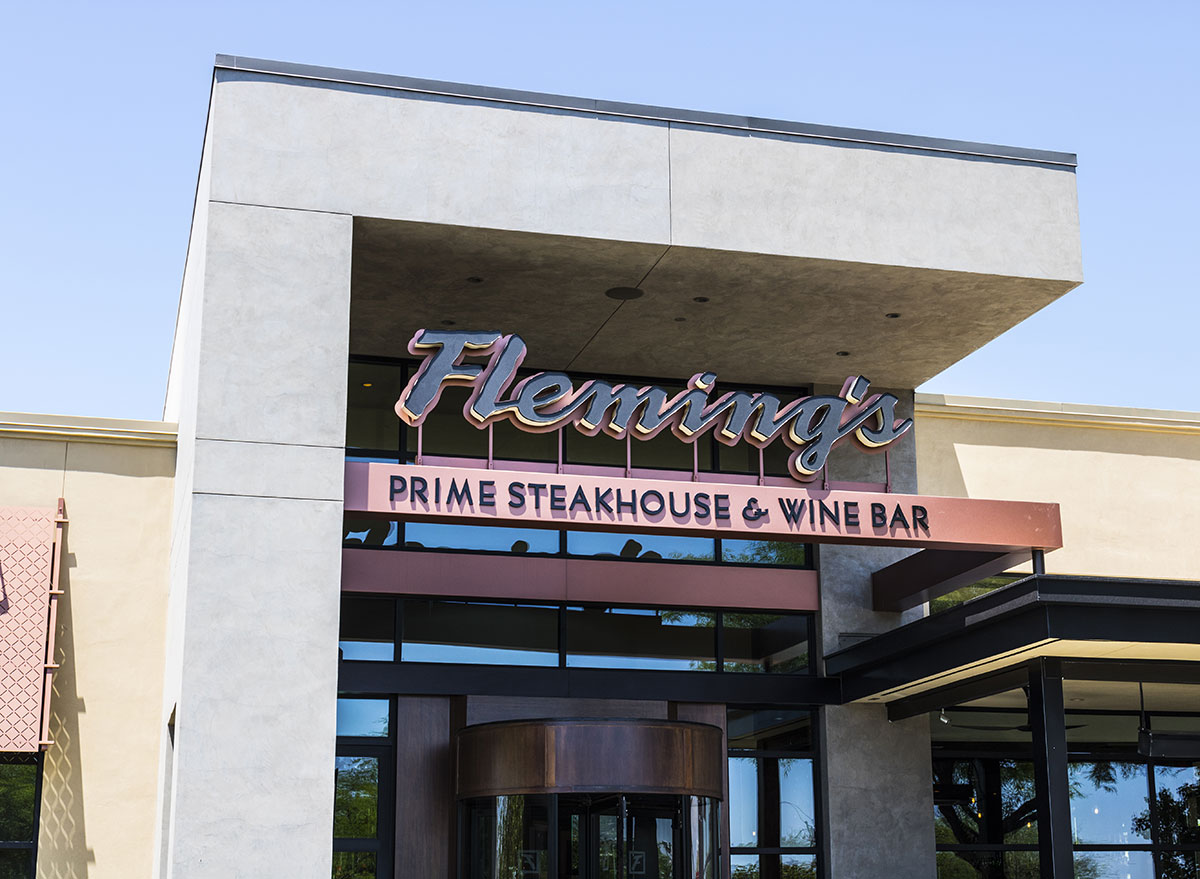 Just edging out Seasons 52 is Fleming's Prime, a fine-dining steak and seafood restaurant, with an overall score of 70.7%. The restaurant's interior was praised by 74.7% of diners, and 70.5% thought the restrooms were clean. While 71.8% of people found the tableware clean, only 62.6% of people thought the kitchen was clean.
If you've never been to Fleming's, this could be a good time to add it to your must-try list! Cleanliness is always a plus when you're dining out, and Fleming's is at the front of the pack.
And for more, check out these 108 most popular sodas ranked by how toxic they are.
Megan duBois is a food and travel journalist with bylines at Forbes, Insider, Delish, Popsugar, SmarterTravel, Travel and Leisure and more.
Read more