Copycat Cracker Barrel Mac and Cheese Recipe
This side dish is a customer favorite at Cracker Barrel, so we had to make our own version of it!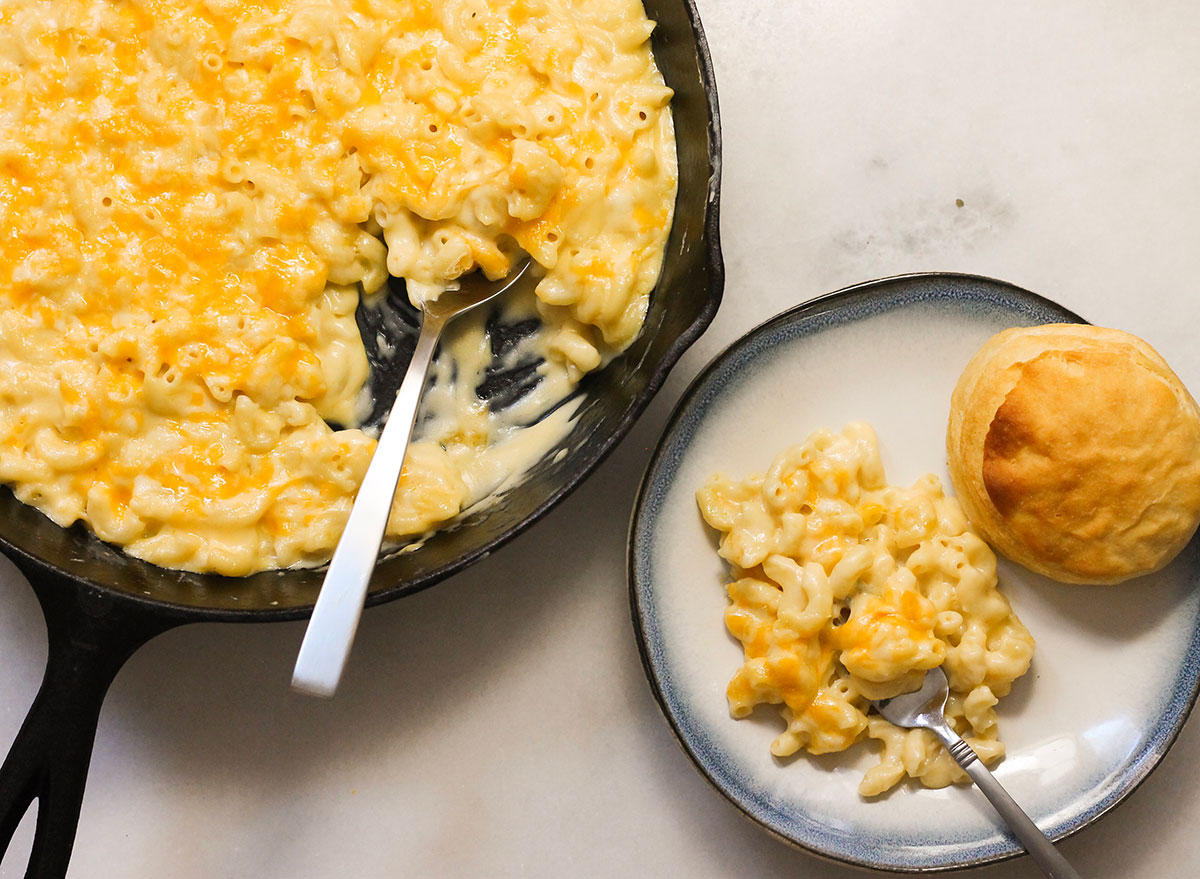 Whether you are ordering it as a side with dinner or simply ordering some as a meal, having Cracker Barrel mac and cheese is a must when you're at this restaurant. Between the creamy sauce and the baked cheese on top, this mac and cheese dish is so good, we just had to make our own homemade version of it—and we're sharing the recipe.
Cracker Barrel mac and cheese is a crowd favorite at this iconic chain restaurant.
The trick for creamy mac and cheese? Don't stop whisking.
Making a homemade cheese sauce can seem pretty intimidating, but it's much easier than you think. The key is to constantly whisk your sauce for a smooth, creamy texture.
To make the cheese sauce, you actually have to prepare a white sauce first before adding any cheese. The white sauce is a combination of butter, flour, and milk. For this recipe, I used 2 percent milk. Keep in mind the heavier or thinner the milk fat, the heavier or thinner the sauce will turn out. I find 2 percent to be the best for this Cracker Barrel mac and cheese.
Once the pan is pre-heated (this usually takes about three minutes), whisk together melted butter with the flour, then slowly pour in the milk, whisking throughout the entire process. Once everything is combined and smooth, you sprinkle in the cheese.6254a4d1642c605c54bf1cab17d50f1e
Colby cheese is Cracker Barrel's choice—but you could use any cheese
According to Cracker Barrel's website, Colby cheese is the cheese of choice when making their homemade mac and cheese. However, this recipe really could work with any type of cheese. You could swap out Colby cheese with sharp cheddar, pepper jack cheese, or even blue cheese.
Buy a block of cheese to shred
I prefer to buy a block of cheese to shred up (using my cheese grater) instead of buying pre-shredded cheese. While it should work fine in the sauce, I find freshly shredded cheese makes for a creamy sauce—instead of a stringy one.
Copycat Cracker Barrel Mac and Cheese Recipe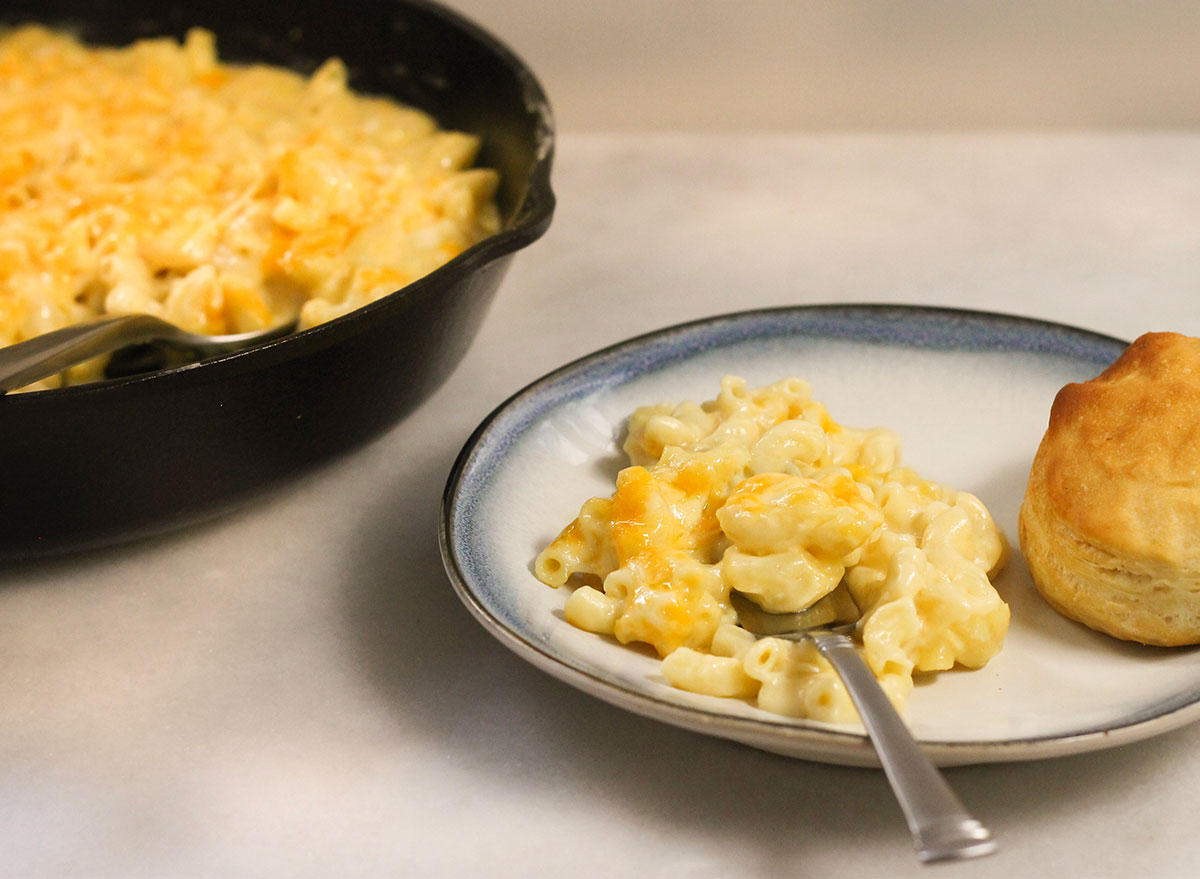 Makes 6 servings
Ingredients
1/3 cup butter
1/3 cup flour
2 cups dry macaroni
2 1/2 cups Colby cheese, shredded
2 cups milk
1 tsp salt
How to Make It
Boil water in a large pot, then cook the 2 cups of dry macaroni. Drain.
Turn on the broiler.
Heat a cast-iron skillet over medium-low heat. Once hot, add the butter.
When the butter is fully melted, sprinkle in the flour. Whisk together until the ingredients are fully mixed.
While whisking, slowly pour in the milk. Do a small amount at a time while whisking. The mixture will get super thick at first. As you continue to slowly pour all the milk in, it will become a creamy white sauce.
Sprinkle in 2 cups of the Colby cheese, and whisk together until the cheese is fully melted. Turn off the heat.
Mix in the cooked macaroni. Spread the macaroni and cheese evenly in the cast-iron skillet.
Sprinkle the last 1/2 cup of Colby cheese on top.
Place the cast-iron skillet in the broiler for 5 minutes.