Copycat Taco Bell Chili Cheese Burrito Recipe
If you miss seeing this iconic Taco Bell item on the menu, you're not alone. Here's exactly how to make a chili cheese burrito right at home.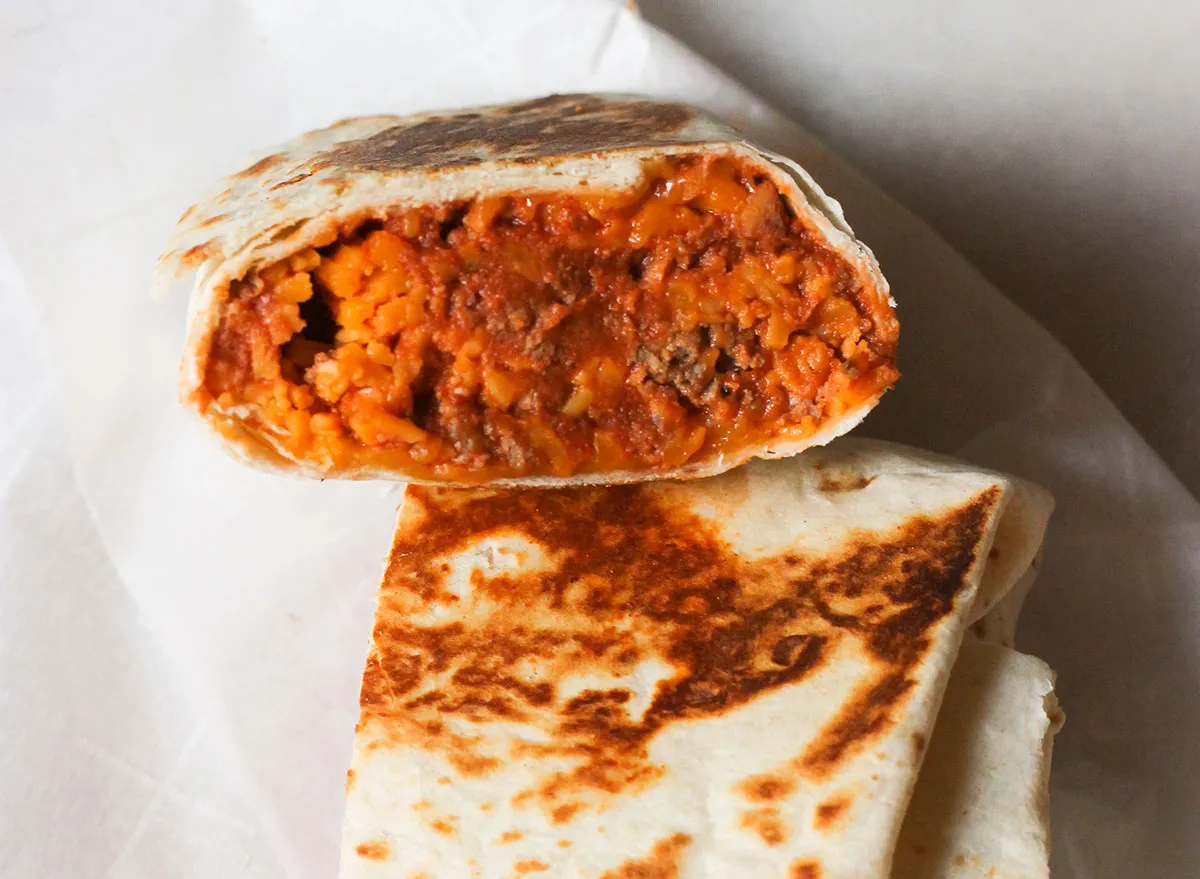 If you haven't heard of the chili cheese burrito from Taco Bell, there's a reason for it: It's not even on the menu anymore! While this iconic Taco Bell menu item has created quite the following (we're talking an entire fan page on Facebook and a dedicated chili cheese burrito website), it's not something you can get at any ol' Taco Bell anymore. That's why I made a copycat Taco Bell Chili Cheese Burrito recipe!
This burrito (also famously known as the "Chilito") is incredibly easy to make. The ingredients are few, but it's bursting with flavor. One chili-cheese burrito lover on our team says this burrito is beloved because of the chili and cheese portion within it. According to him, the burrito should be at least 50 percent cheese and 50 percent chili.
Grilling the burrito is optional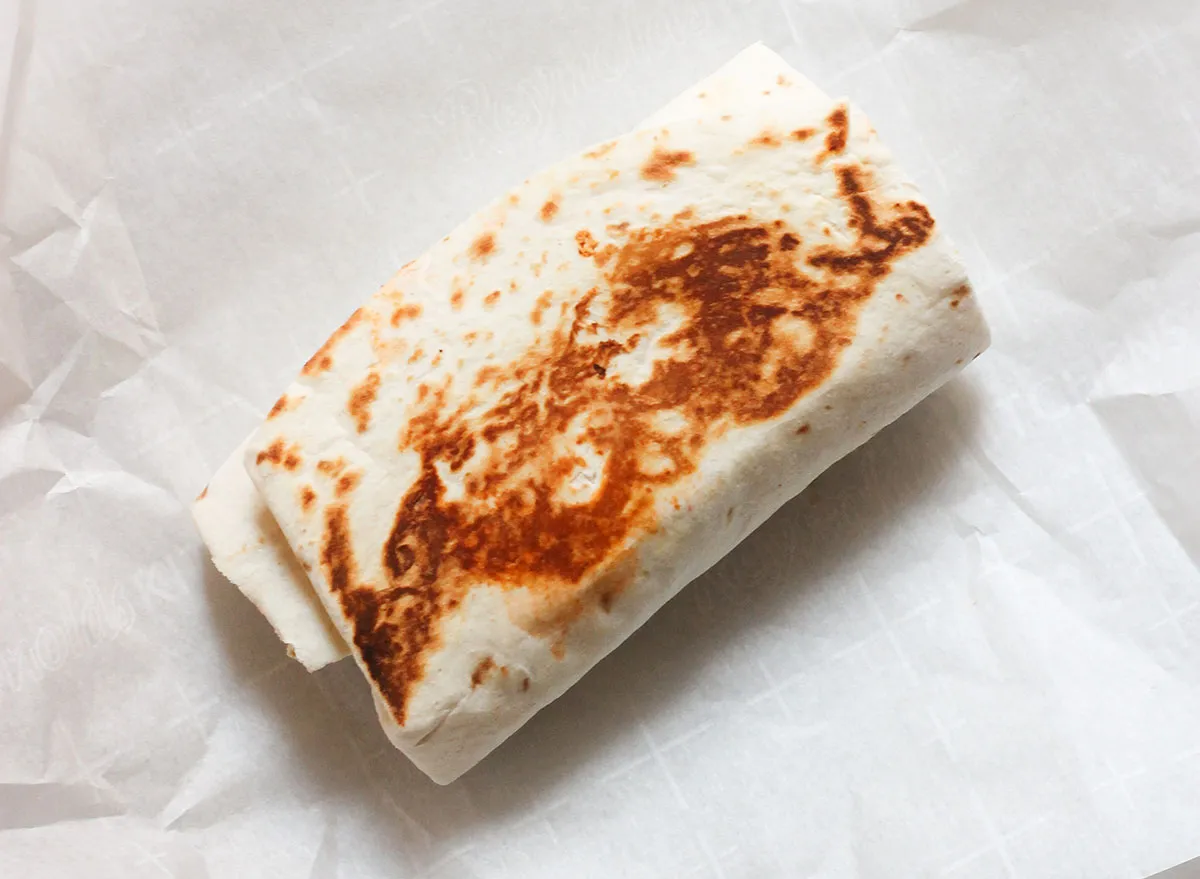 Technically, the original burrito was not pressed on a grill like other burritos you see at Taco Bell today. I personally love a pressed burrito and find the cheese gets super meaty when you let it sit on a pan for a little while. However, if you want the true, authentic Taco Bell chili cheese burrito experience, you should leave the tortilla as is. If you want meaty cheese, you could always warm the tortilla in the microwave for a few minutes so it will capture some heat once it's wrapped.
Copycat Taco Bell Chili Cheese Burrito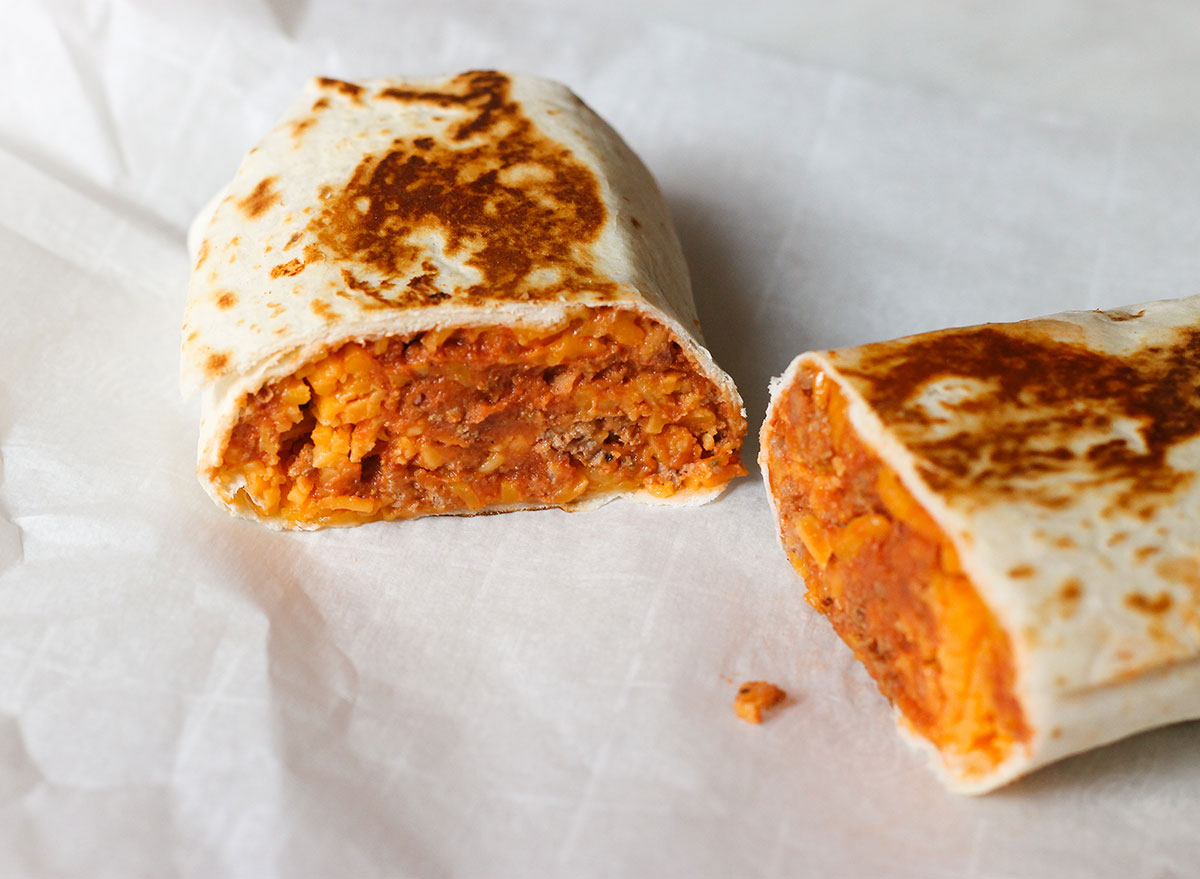 Makes 6 servings
Ingredients
1 lb. ground beef
1 tbsp taco seasoning
1 10 oz. can refried beans
1 6 oz. can tomato paste
Shredded taco cheese
6 flour burrito shells6254a4d1642c605c54bf1cab17d50f1e
How to Make It
Warm a skillet on medium heat.
Cook the ground beef until no longer pink. Drain the excess grease into a can.
Sprinkle in the taco seasoning.
Add the cans of refried beans and tomato paste. Stir to combine.
Let the chili-cheese mixture get warm before making the burrito.
To make the burrito, spoon on some of the chili cheese mixture and sprinkle the same amount of cheese into a burrito shell. Wrap up the burrito.
To press the burrito, heat up a separate skillet. Add the bottom of the burrito to it and let it sit for 1-3 minutes, or until the bottom of the burrito is toasty. Flip and toast the other side, pressing it down with a spatula.
Serve with your favorite hot sauce or, if you have them, leftover packets of Taco Bell sauces!