10 Discontinued Candies That You'll Never See Again
Many of these long-gone sweets are greatly missed, others not so much.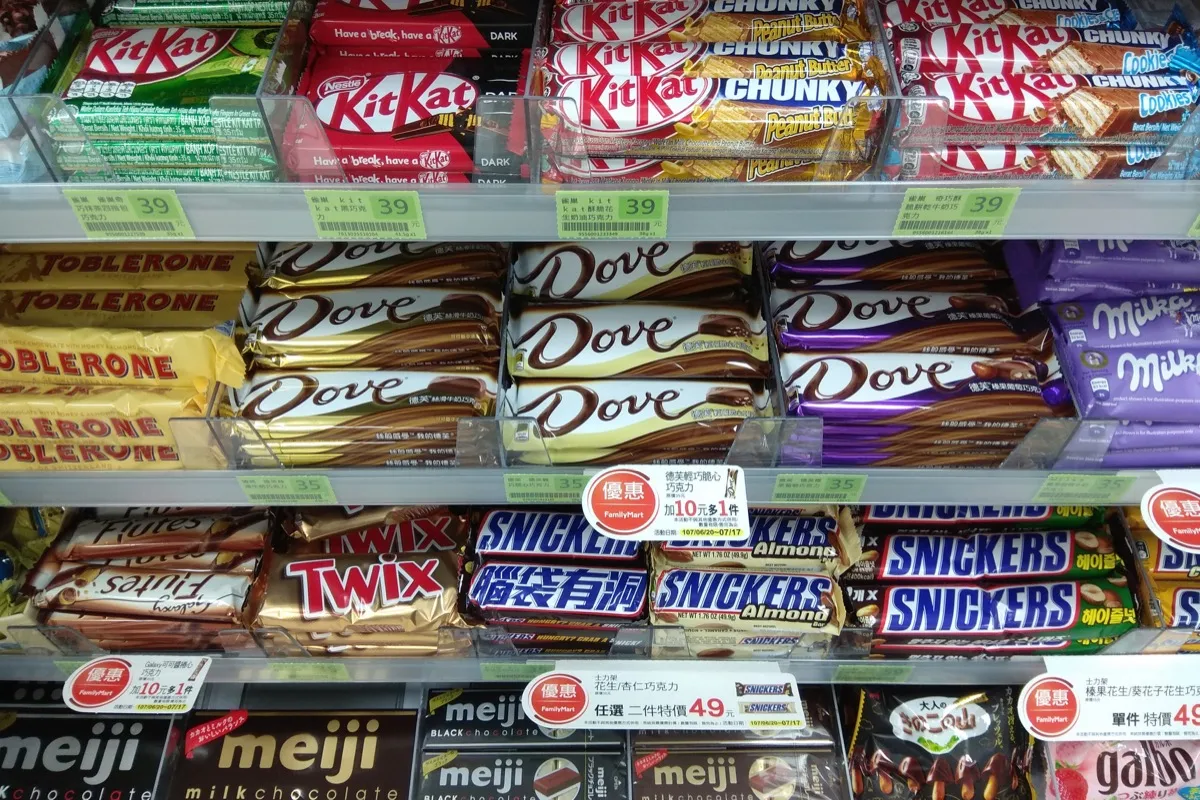 Not every type of candy can be Reese's Peanut Butter Cups.
Even the inventor of America's best-selling candy himself, H.B. Reese, suffered setbacks in his confectionary career before striking it rich with his legendary "Penny Cups." Reese's initial chocolate-covered almonds and raisins, it turned out, were not a winning formula back in the early 20th century, according to the Hershey Company archives.
Over the years, many other candy makers have tried to produce irresistible sweets that would one day conquer America, just like Reese ultimately did. A great many of them failed, some spectacularly so.
Even products that probably seemed like a good idea at the time would eventually succumb to changing tastes and other powerful market forces.
Let's take a look back now at some of the once-promising candies that, for whatever reason, just didn't last.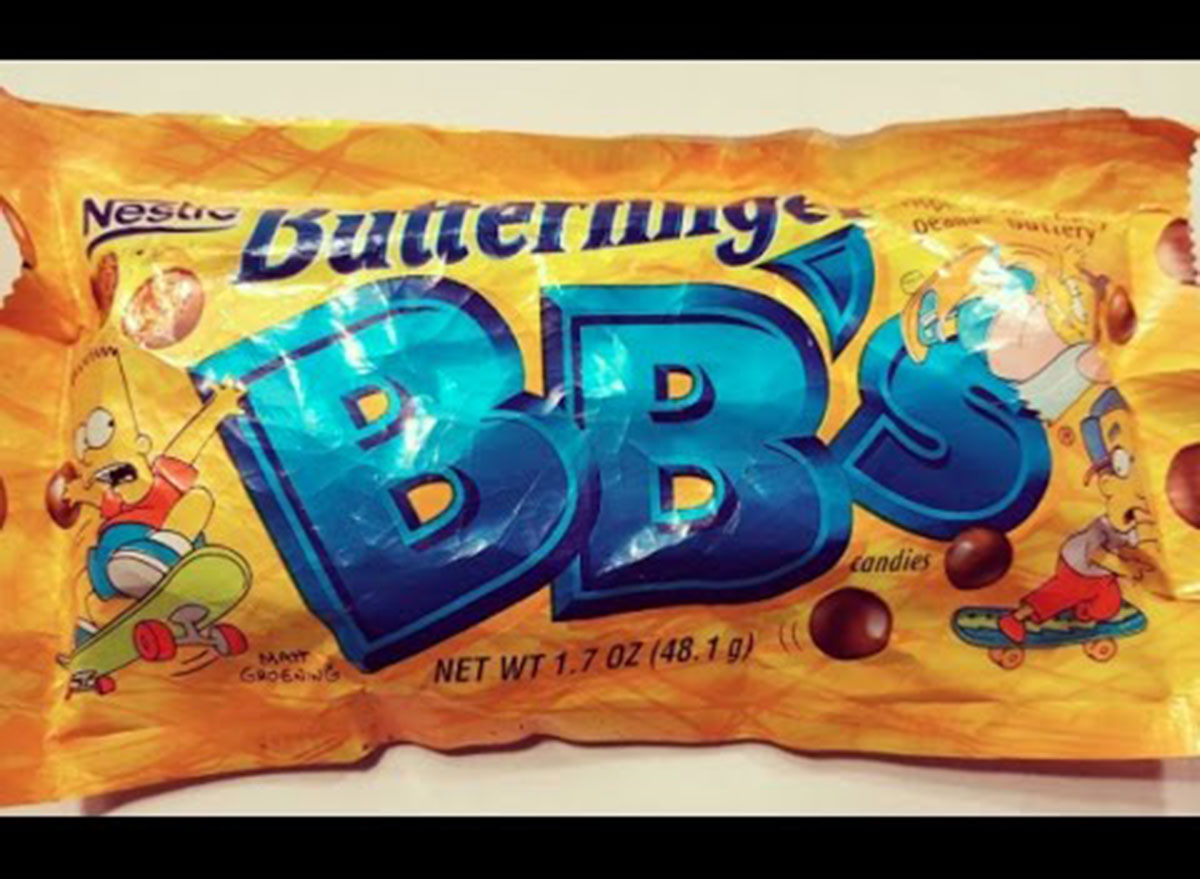 Reducing the venerable Butterfinger candy bar to tiny bite-sized orbs proved incredibly popular back during the Clinton Administration. Though just as "crispety, crunchety" as the original, Butterfinger BB's mysteriously disappeared from stores in 2006, according to Snack History. The manufacturer Nestle never explained why, leaving fans to speculate about the reasons. Some blamed the declining popularity of TV's The Simpsons, whose colorful cartoon characters adorned the packaging. Yet, the long-running animated sitcom still goes on even today, while these beloved candies haven't been seen in over a decade. In a 2021 Mashed poll, the Butterfinger BB's were voted the most missed snack of the '90s.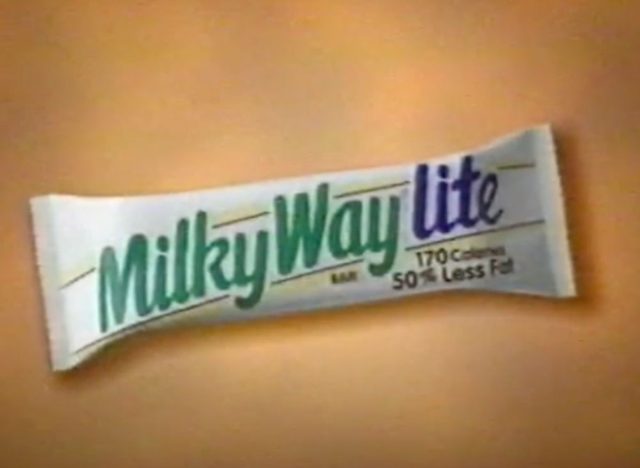 Launched in 1996, this low-calorie version of the classic Milky Way will forever have a place in history as the first candy bar to legally qualify for a "lite" label, under FDA guidelines. According to the Los Angeles Times, the manufacturer Mars swapped in low-carb polydextrose to cut the calories down from 220 to 170. A product of its diet-conscious time, Milky Way Lite was an instant success, becoming one of America's best-selling candy bars in just its first year, Mashable reports. As the low-fat craze subsided, however, so did its popularity, right up until Mars quietly turned the "lite" off.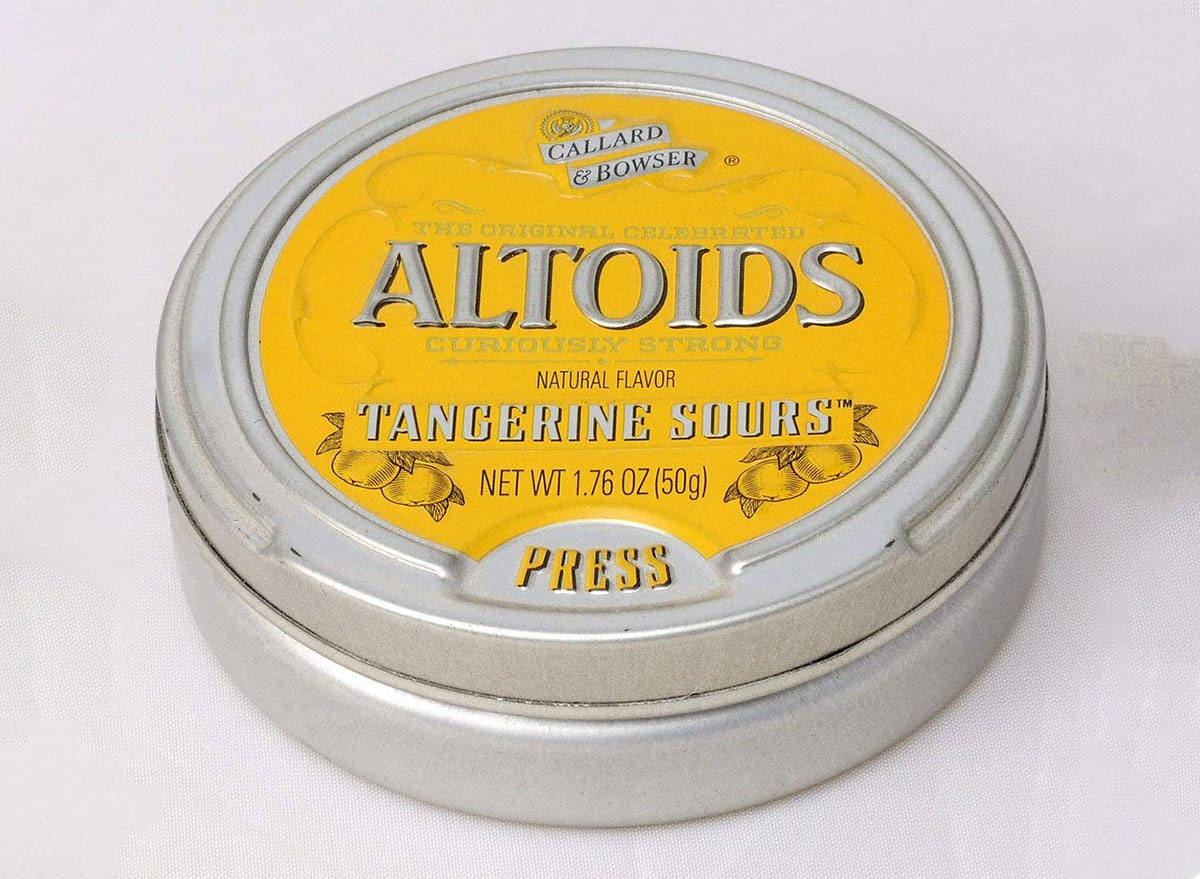 While best known for its "curiously strong" breath mints, Altoids used to make sour candies, too. Launched in 2004, these sours came in five flavors—apple, lime, mango, raspberry, and tangerine—before being "unceremoniously discontinued" in 2010, due to what manufacturer Mars later described as "low national demand," according to Bustle. Now, that they're gone, however, the demand seems ironically strong. Collectors can find unopened containers for sale on eBay, marked up as high as $99.99 a pop.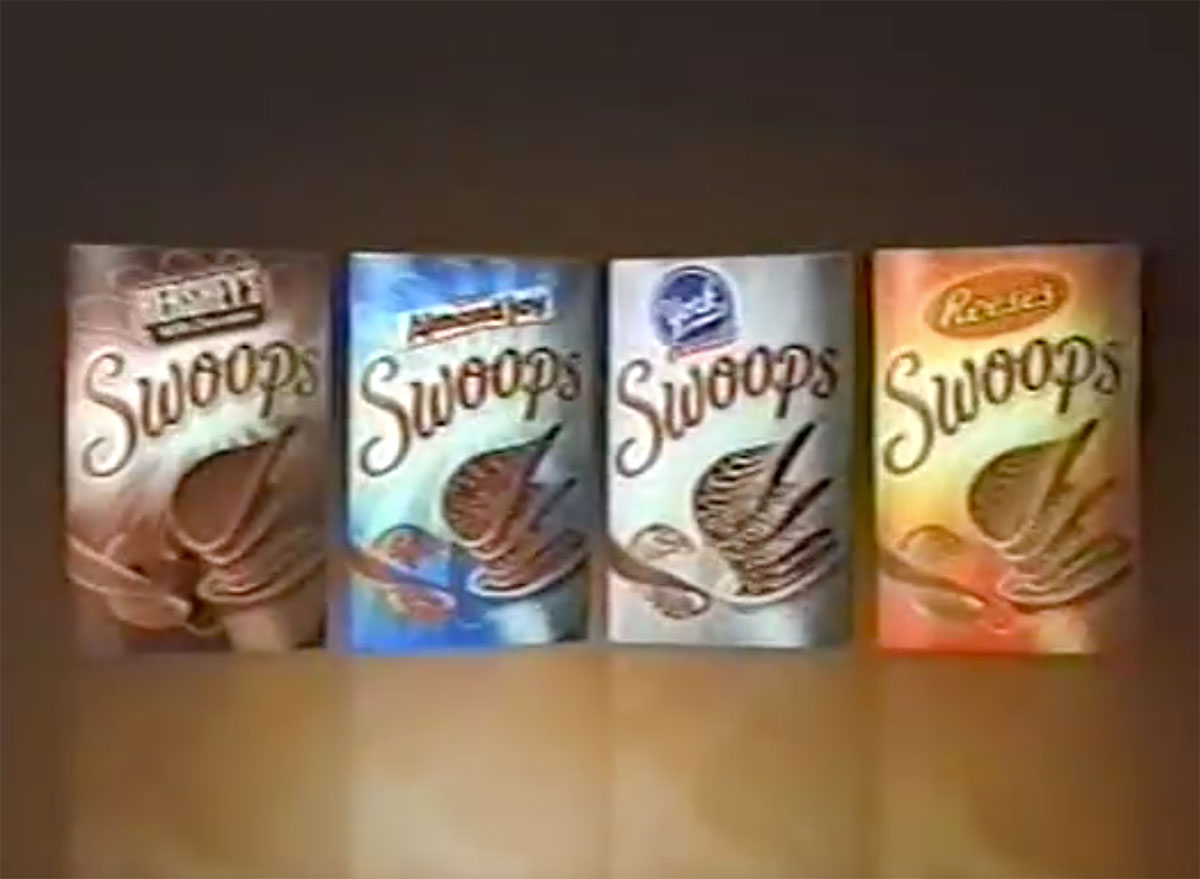 Hershey's wavy potato chip-shaped chocolates briefly piqued America's curiosity when they first came out in 2003. "We assumed that the chocolate wrapped around a potato chip–why else would it have this distinct shape?" Fast Company wrote of the concept in its "What Were They Thinking?" series. "But there was no surprise contained inside, not even a middle layer of peanut butter or peppermint to delight us." And so, Swoops "became an oops," the business magazine quipped. Hershey's yanked the snacks in 2006.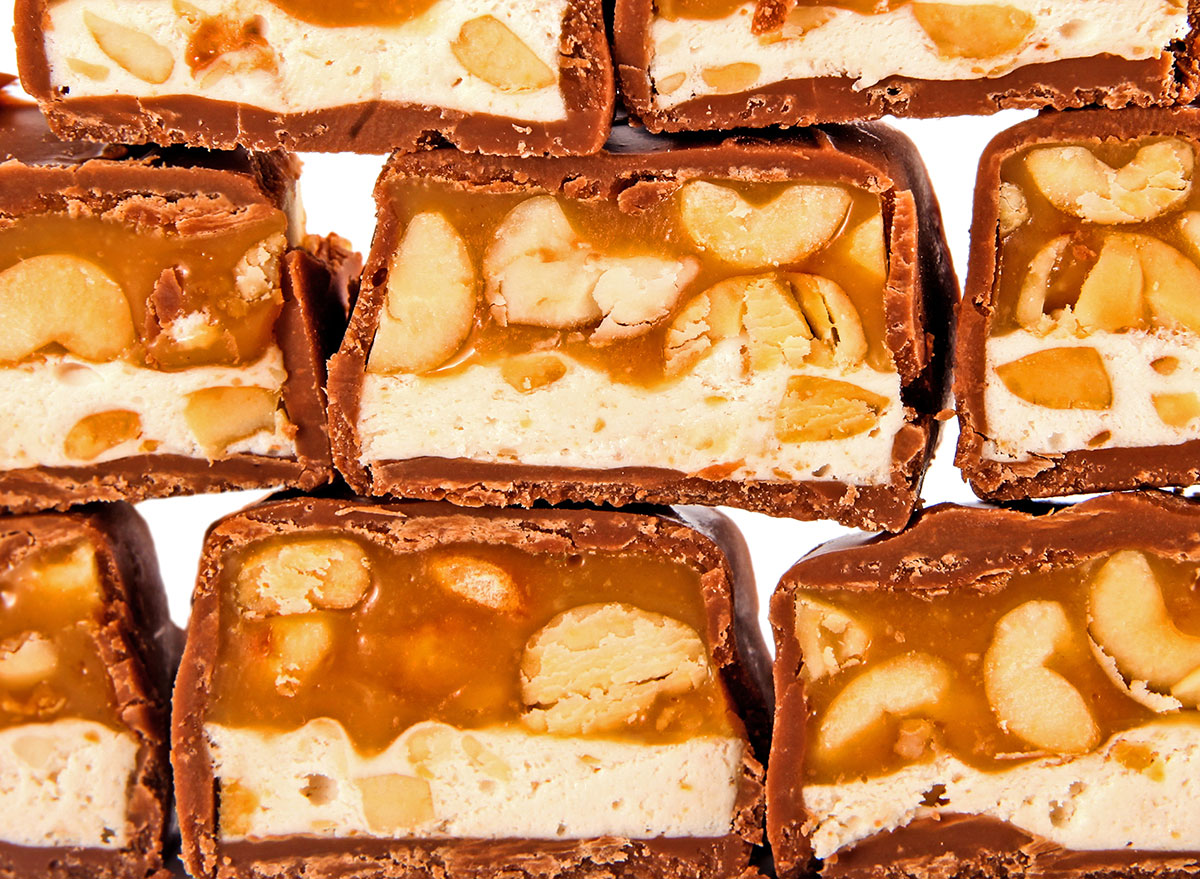 As a member of the Baltimore Orioles in 1976, legendary baseball player Reggie Jackson famously said: "If I played in New York, they'd name a candy bar after me." Two years later, he got his wish. Fans at Yankee Stadium were the first to taste the new "Reggie!" bars, made of peanuts, caramel and chocolate, after Jackson signed with the team. Following the batter's home run, many spectators tossed the sweets onto the field in celebration. This confused Jackson, who later told the Los Angeles Times he mistook the gesture as a sign of dislike for his eponymous sweet.6254a4d1642c605c54bf1cab17d50f1e
The "Reggie!" bar only lasted as long as Jackson stayed with the Yankees, according to Snack History. That all ended in 1981, though the candy did made a brief comeback during the '90s upon Jackson's induction into the Baseball Hall of Fame.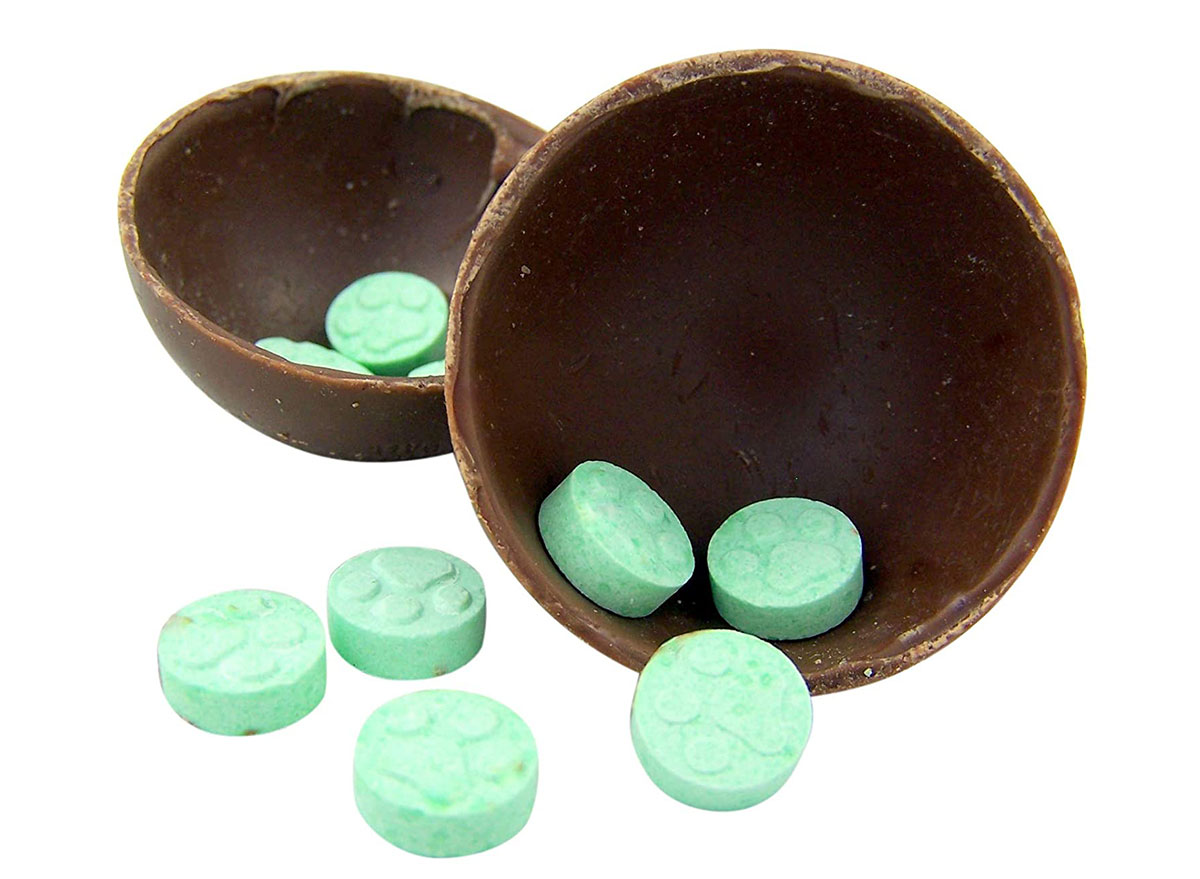 Originally called "Magic Ball," Nestlé's round, hollow chocolate shell first contained a tiny toy prize inside. But the company discontinued it in 1997, after parents complained about the toys being potential choking hazards, according to Bustle. In 2000, Nestlé reintroduced it as "Wonder Ball," but instead of toys, it contained smaller candies. Eventually, Nestlé got rid of the hollow-chocolate ball concept entirely, selling it in 2004 to another company, which pulled the plug.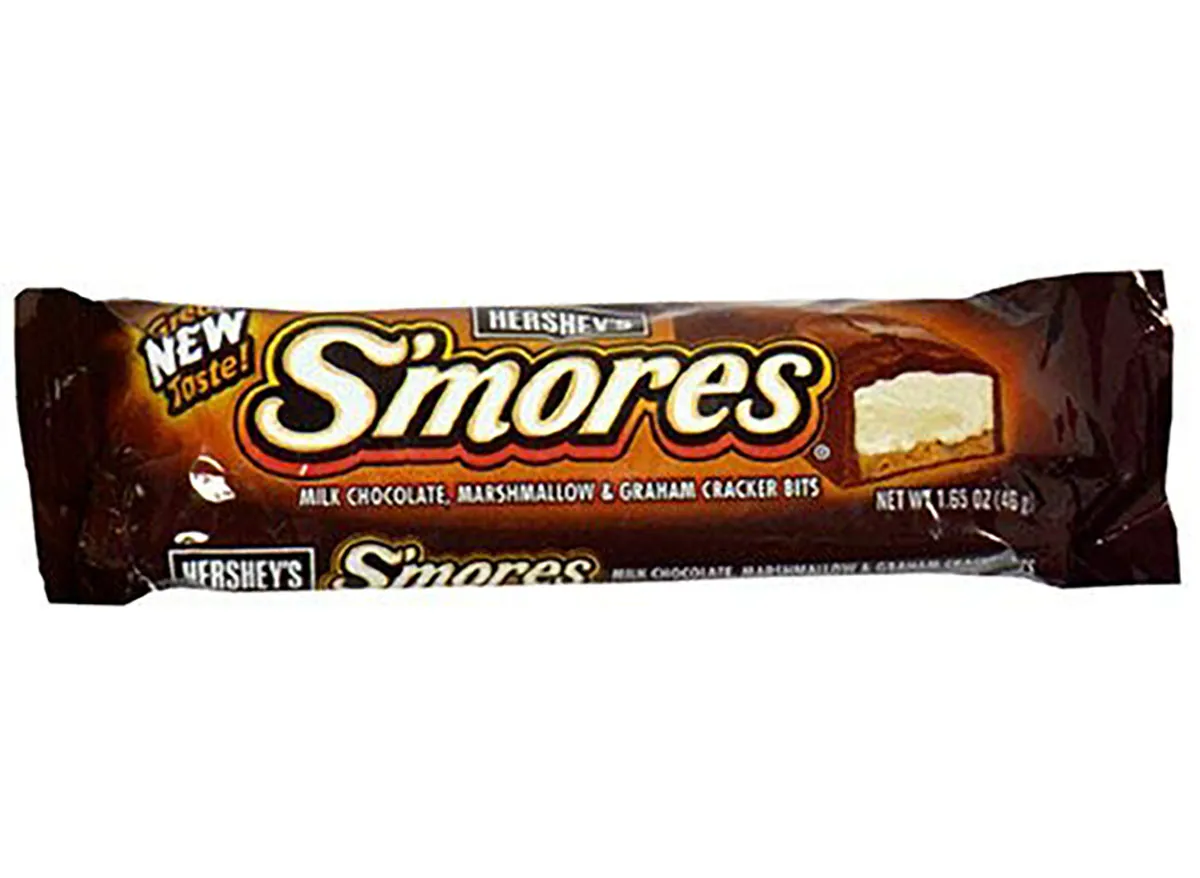 Obviously based on the popular campfire treat, Hershey launched this chocolate-covered marshmallow and graham cracker candy bar in 2003, then extinguished it less than a decade later, according to The Food We Loved Wiki. Many fans still pine for the nostalgic treat. "I would kill to eat one of these," one devotee wrote recently on Reddit. "Greatest candy bar ever created."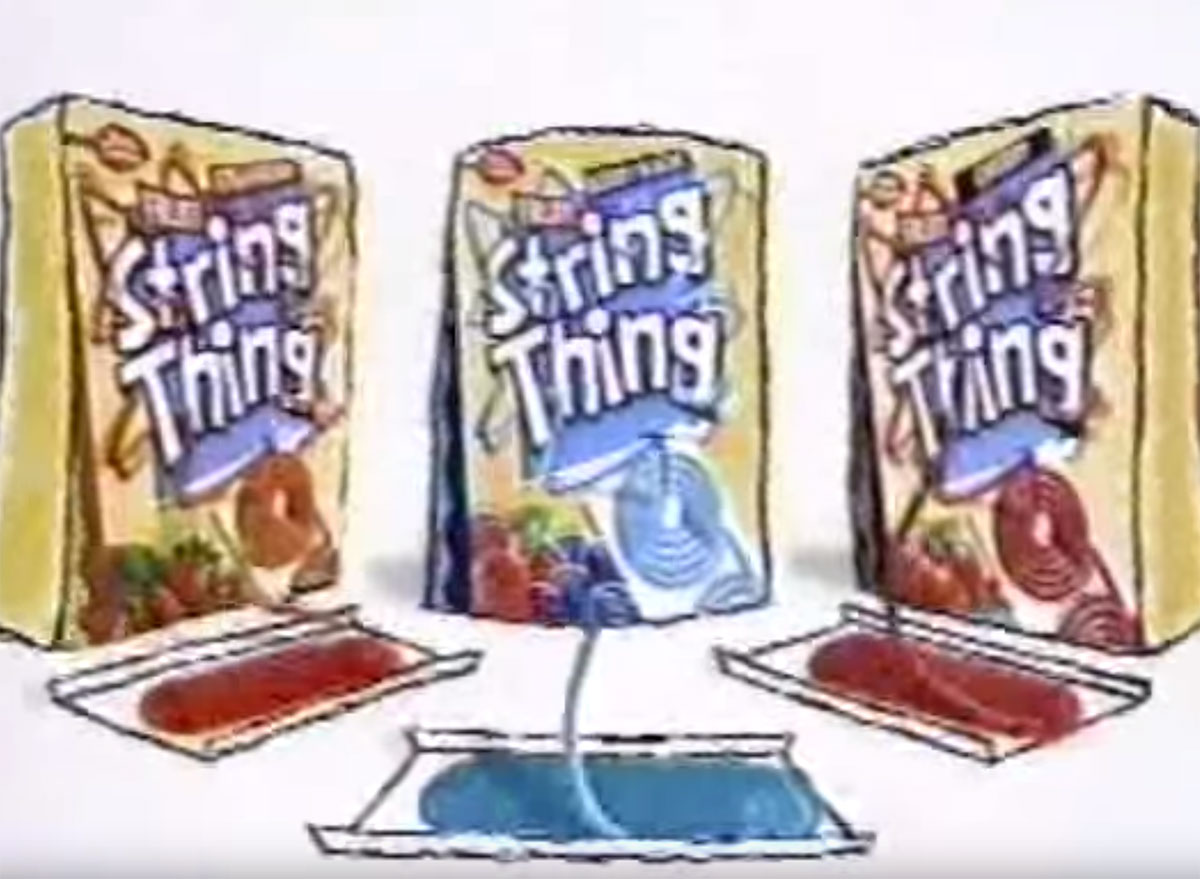 One of many fruit-themed snacks to hit the scene during the late 20th century, Betty Crocker's Fruit String Thing came in one long edible rope, which TV ads encouraged kids to play with as much as eat. As fun as it looked, the stringy things likely succumbed to competition from similar snacks Fruit Roll-Ups and Fruit by the Foot, per Snack History.
The hard-candy equivalent to donut holes, these little apparent byproducts of the Life Savers manufacturing process first appeared at national retailers in 1990. RJR Nabisco recalled them the following year, citing "a few isolated instances" in which young children swallowed or gagged on the product's flip-top plastic package, according to the Chicago Tribune. While the company pledged to reintroduce the small candies with safer packaging, the product never recovered from the debacle.
Sugar-Free Haribo Gummy Bears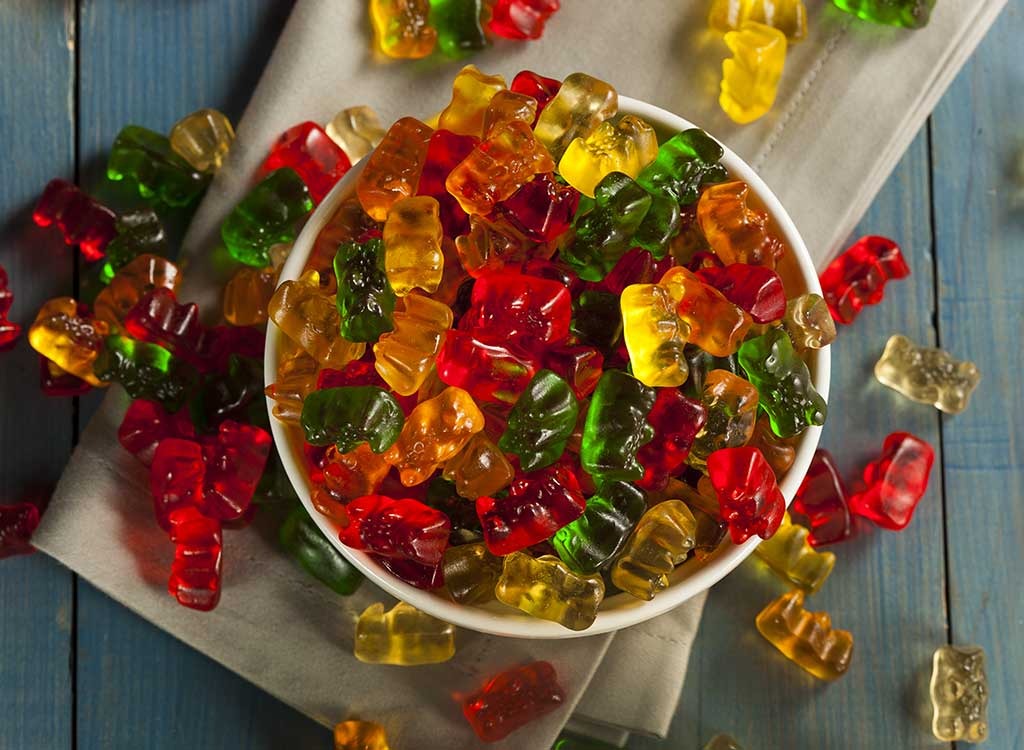 You know the old saying about the cure being worse than disease? Here's the perfect case study. The company that invented the original gummy bear, Haribo, tried to produce a healthier, sugarless version. Trouble is, the hydrogenated syrup it used to replace the sugar is something that, unfortunately, the human body can't fully digest, according to Forbes. Customers bombarded the product's Amazon page with horrific details of gastrointestinal distress caused by the candies, prompting Haribo to wisely dump the product for good.