20 Dorm Room Recipes to Keep You Healthy
Fight the Freshman 15 with these healthy recipes!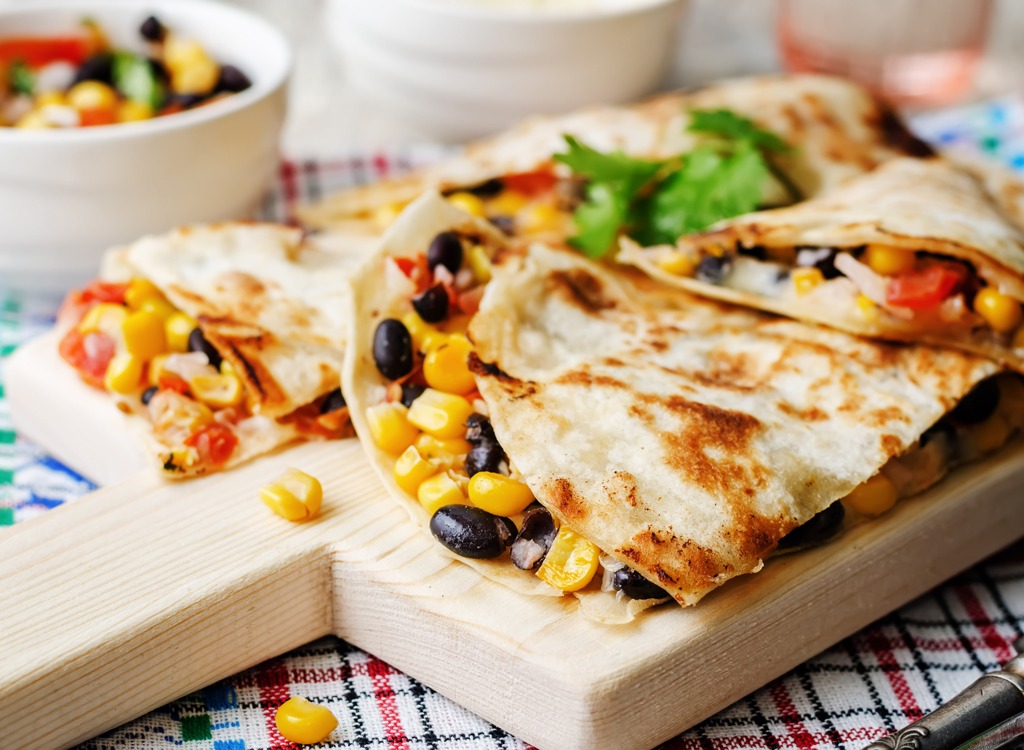 The freedom of college is one we all await; free from parents, free from chores, and free from the rules of living at home. But there's one huge negative: you're also free from your mom's cooking and fully stocked pantry. And turning to the $10 pizza-plus-breadsticks-plus-soda deal that you can easily split with your roommate is a little too tempting when you're hungry and tired of the cafeteria.
If you're one who's dreading the thought of gaining those college pounds, you can prepare yourself with what you can make in your own dorm room. With just a few ingredients and nearly no hassle, these recipes are a quick way to keep your nutrients in tack and your body feeling its best. Getting in these wholesome ingredients will get you through those long night of studying—and keep you feeling up to par when your new found party-self has got the best of you. After you've found a few to try out below, also consider loading up on these 23 Best Foods for Energy!
BREAKFAST
MICROWAVE EGG SCRAMBLE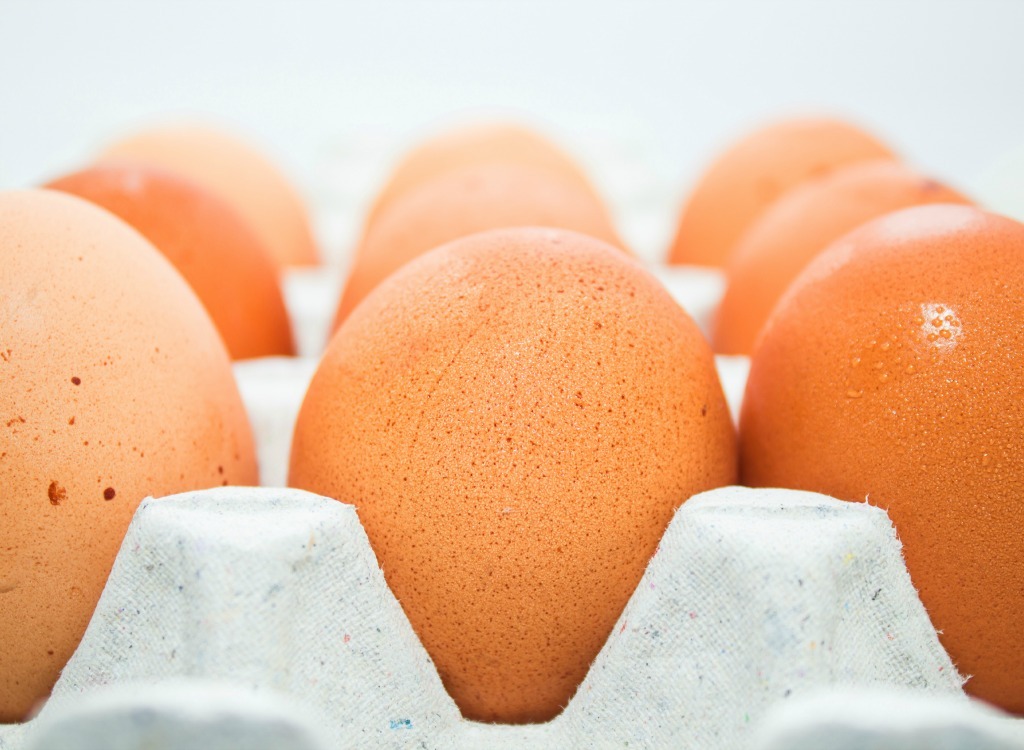 All you need for this recipe is one ingredient, eggs! Simply crack two eggs into an oiled microwavable mug, beat with a fork, pop it in the microwave for about 30 seconds, stir again and cook for another 30 to 45 seconds until it's fully cooked. You can even add extra flavor to your morning eggs with ingredients like spinach, cheese, and spices that will make you feel like you're at a gourmet breakfast!
OVERNIGHT OATS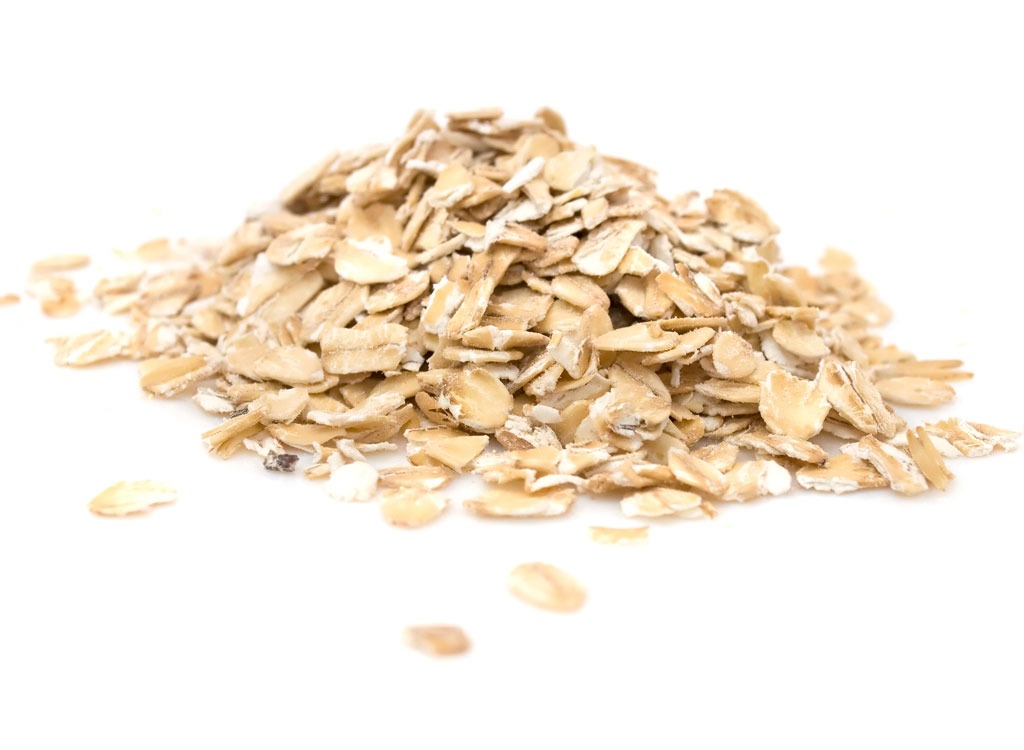 It doesn't get much easier than overnight oats and there are so many different combinations! The basic recipe is rolled oats and almond milk but you can mix in nuts, fruit, spices, superfoods or protein powder to get full nutritional benefits! Oats are a fiber-filled breakfast that helps burn fat and will keep you satisfied through those A.M. classes! For inspiration check out these 50 Best Overnight Oats Recipes For Weight Loss.
TOASTS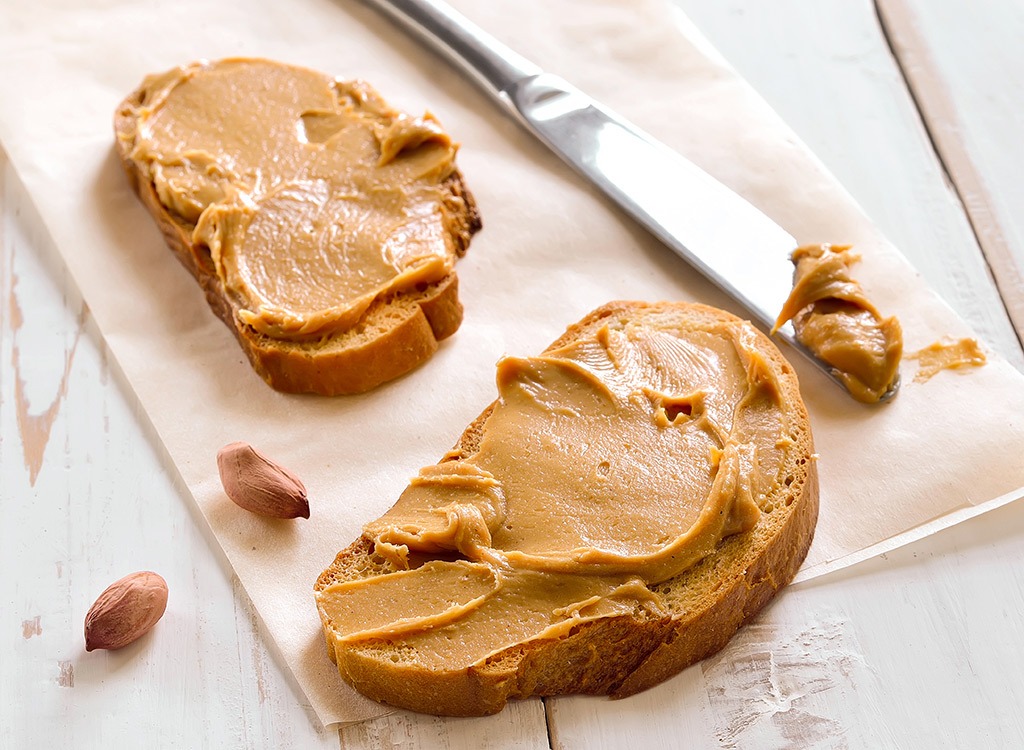 There are endless ways to start your morning with toast! Top Ezekiel bread with anything from avocado and red pepper flakes to ricotta cheese and honey to peanut butter and strawberries. Simple spreads like these can take the stress out of a chaotic morning!
YOGURT PARFAIT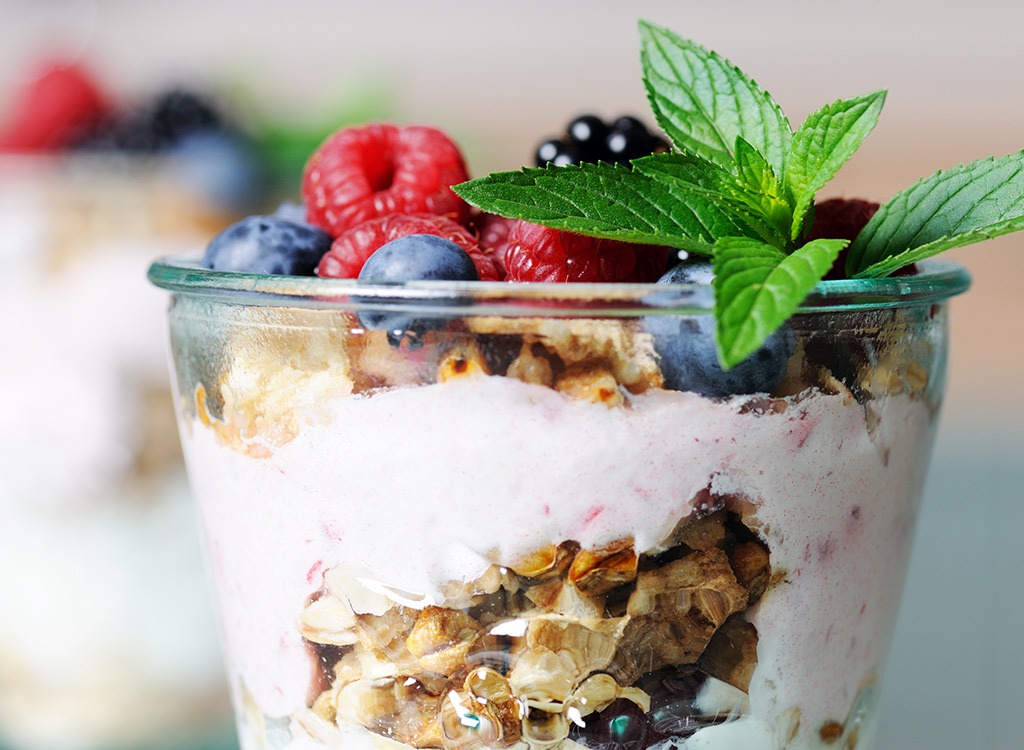 Full fat Greek or Icelandic yogurt have tons of gut-healthy probiotics that will keep your belly happy and your mind ready to start your day. Top your yogurt with a granola that skips all the artificial sweeteners and a variety of tasty berries or banana! Yogurt is filled with protein, calcium and vitamin D that are sure to keep you focused when you're cramming for your next exam!
CHIA SEED PUDDING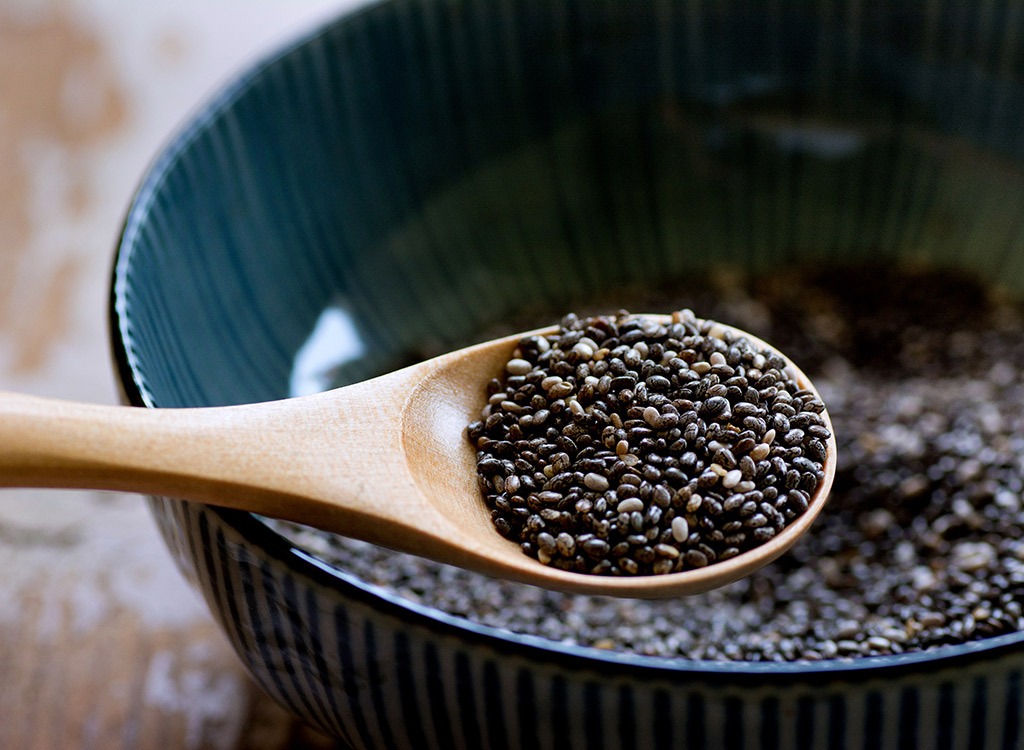 A single ounce of chia seeds have a whopping 4 grams of protein and 11 grams of fiber! Just get a mason jar and combine 3 tablespoons of chia seeds with 1 cup of almond or coconut milk. This is perfect to make for the night before a day you know you'll be spending with your head in the books! Loaded up on way too many chia seeds? Then put 'em to good use with these 50 Best Chia Seed Recipes!
LUNCH OR DINNER
QUINOA SALAD
With one cup of quinoa and two cups of water in a microwave-safe bowl with a lid you can enjoy this hearty grain in no time! Just cook for 6 minutes covered, stir and cook again for about 2 minutes until most of the liquid has dissolved. Let it sit covered for 5-10 minutes before adding it to a salad. This is a great way to make a boring salad much more exciting!
FANCY PB&J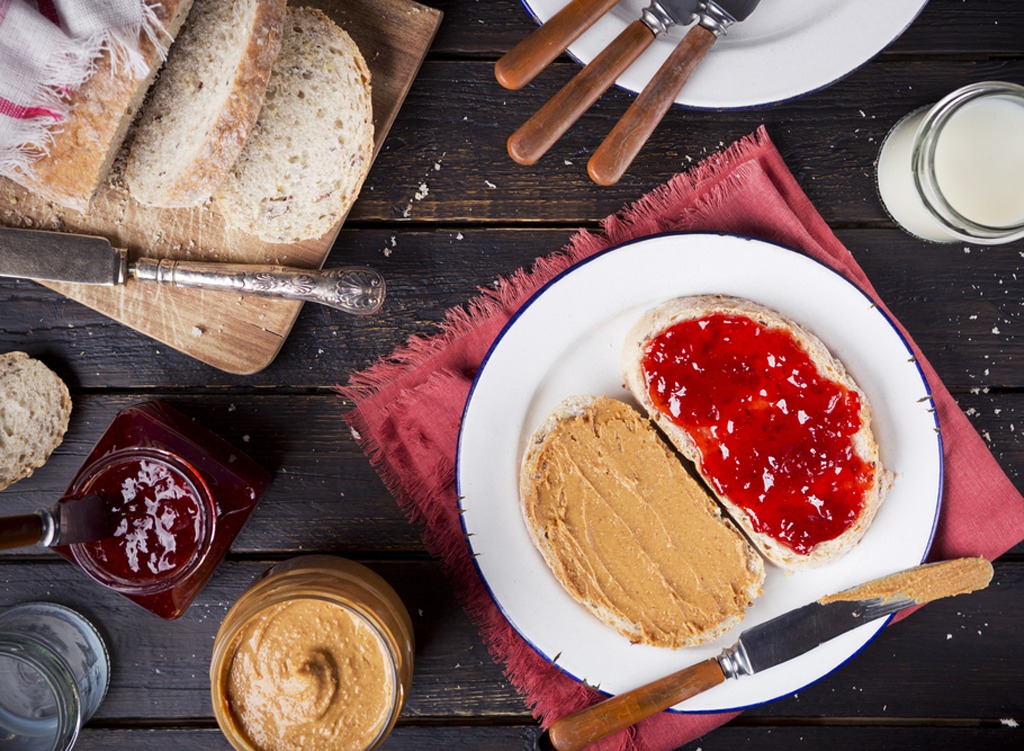 Fancify your classic PB&J by choosing a whole grain or Ezekiel bread, all natural almond butter and a chia jelly made with just chia seeds, water, and muddled berries! This way you'll be skipping all the fake sugars and getting whole foods that will satisfy your hunger and keep you far from the dreaded Freshman 15!
RISOTTO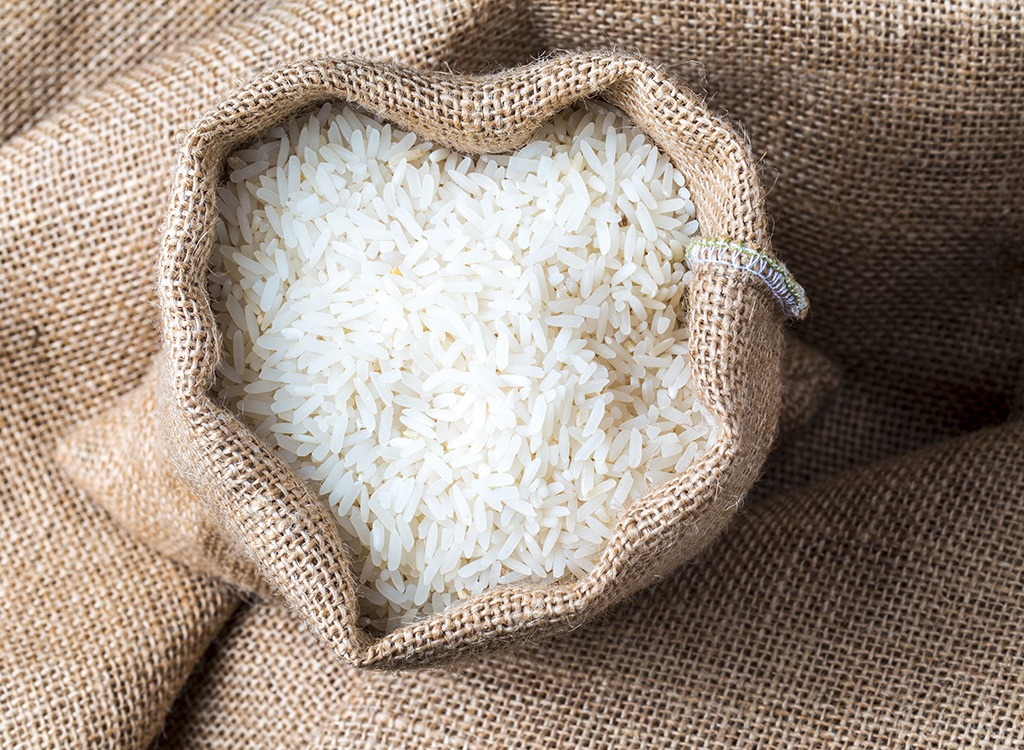 Forget slaving over the stove to get your perfect risotto. This elegant meal can be made in just minutes with the help of a microwave! Add ½ a tablespoon of olive oil, ¼ cup of rice, spices and 2 tablespoons of water or broth to a mug, cover with plastic wrap and cook for 2 minutes. Stir and cook again for another two minutes (add more liquid if necessary). After 4 minutes add wine (if you're old enough, of course) or more broth and add frozen veggies of your choice! Heat covered for another 2 minutes then add a dash of cheese. That's an impressive 5-star dinner in the dorm!
STUFFED SWEET POTATO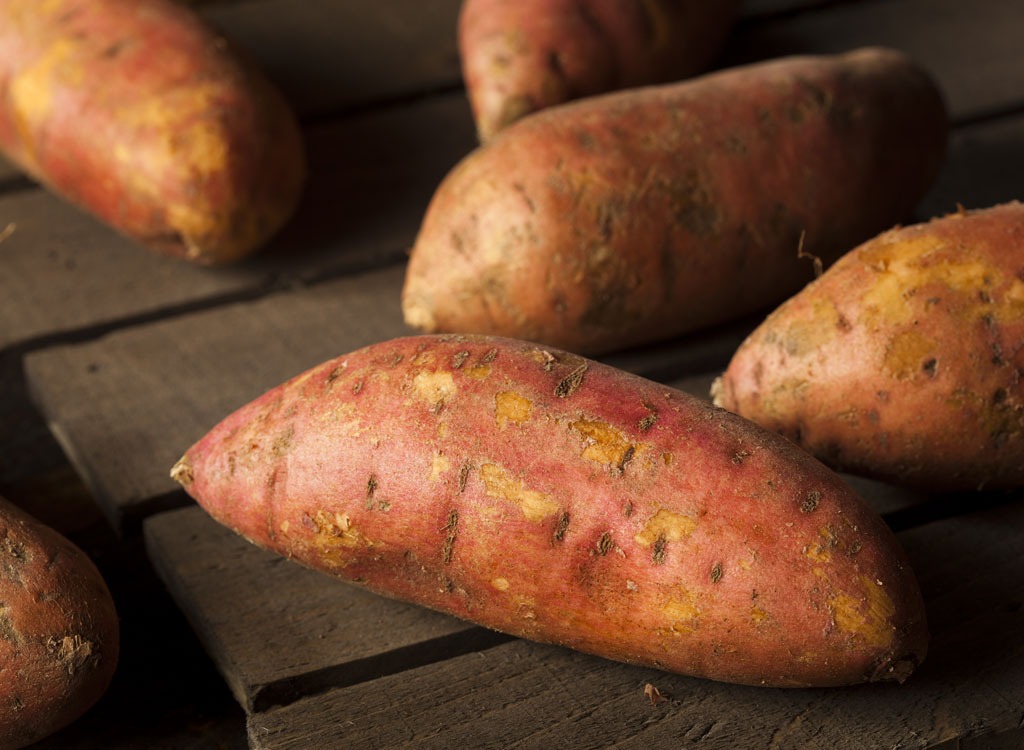 Sweet potatoes are a weight loss wonder filled with 25 percent of the day's belly-fighting fiber and only around 160 calories per spud. The best part is that you can cook them right in the microwave! Depending on the size and power of the microwave, it'll need to cook for anywhere from 4 to 10 minutes. Once it's soft enough to cut just stuff it with things like a rotisserie chicken or some of that leftover quinoa salad you had for lunch!
BURRITO IN A MUG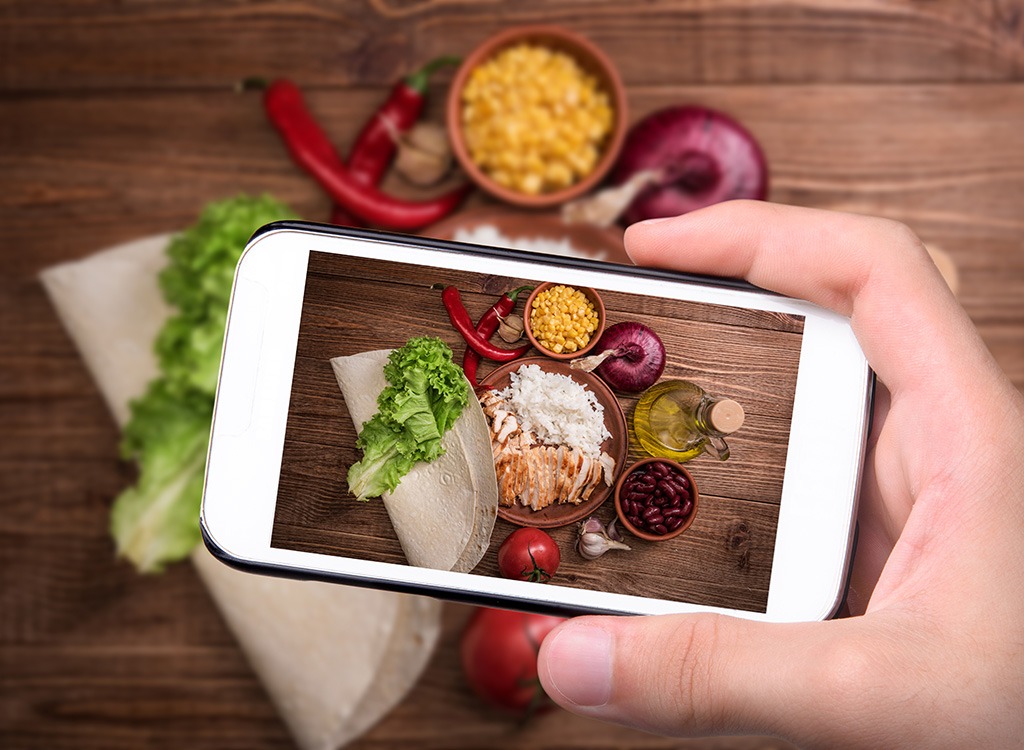 6254a4d1642c605c54bf1cab17d50f1e
With a cup of microwaveable rice, canned beans, cheese and pico de gallo you can have yourself a vegetarian-friendly Mexican fiesta without stepping foot outside your dorm room! Use a brown rice instead of white because it contains overall healthier nutrients like more protein and fiber! Speaking of fiber, find out the 30 Foods with More Fiber Than an Apple.
VEGGIE QUESADILLA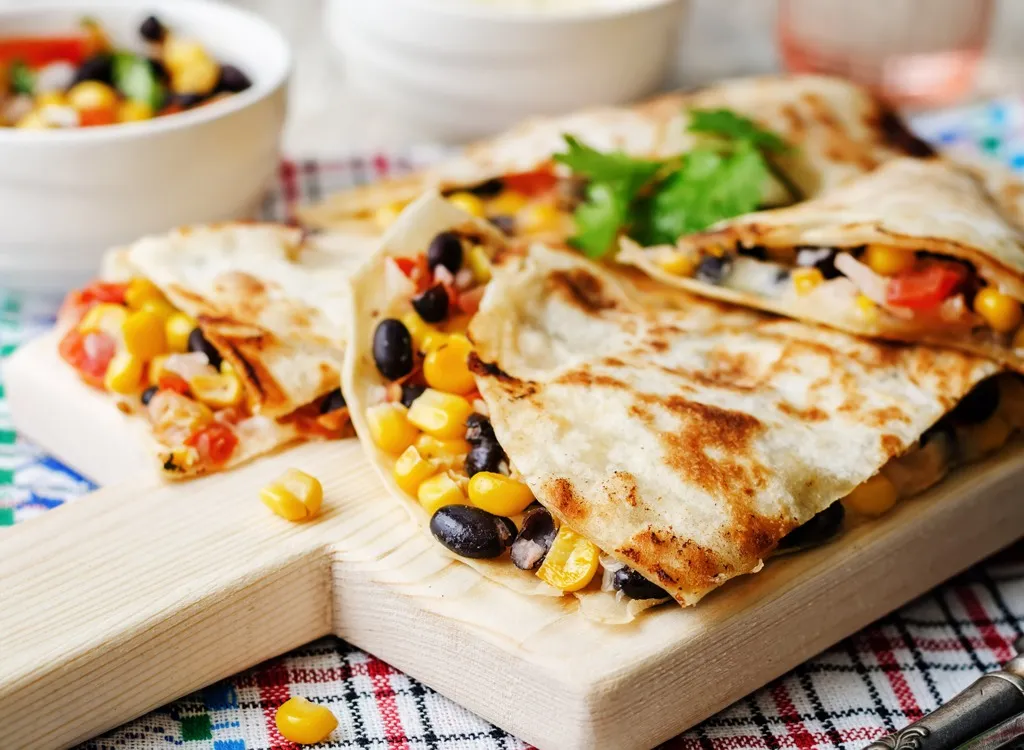 Give a simple quesadilla a major upgrade by adding some vegetables! Use ones like peppers and spinach, then top with salsa and avocado. This is a tasty dish that only taste minutes to prepare.
CHICKPEA AVOCADO SALAD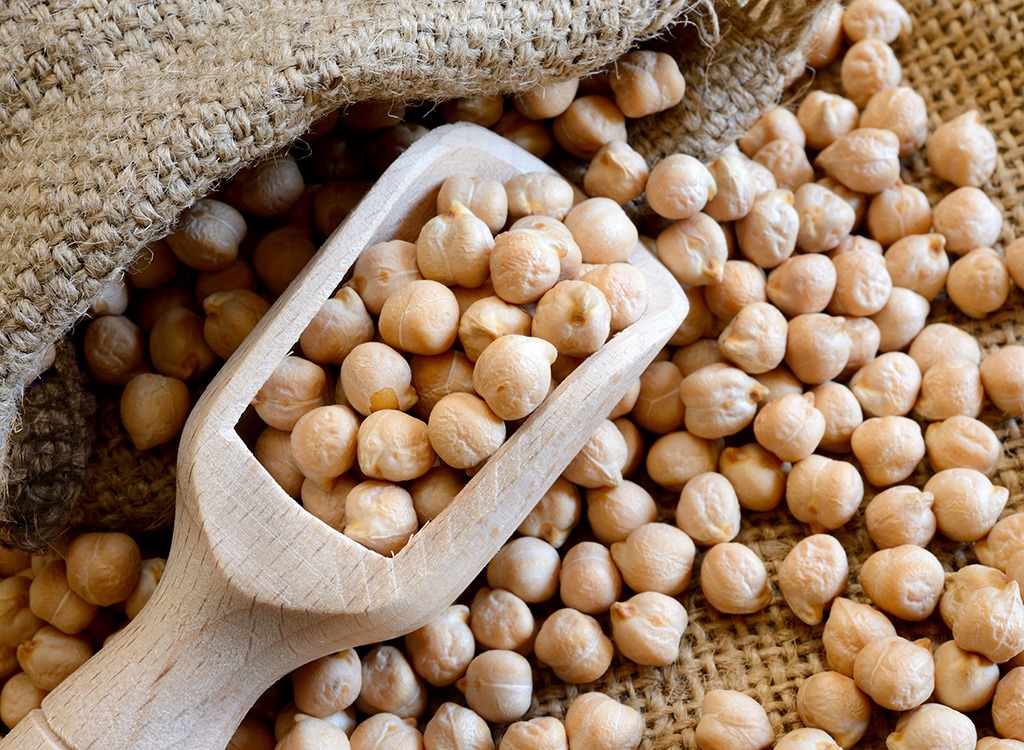 Canned food is everything when it comes to dorming. It's easy to open and can be prepared in no time! You can use canned chickpeas in a number of ways but go for other dorm-friendly ingredients like avocado and feta cheese to reap the most benefits!
FROZEN WAFFLE PIZZA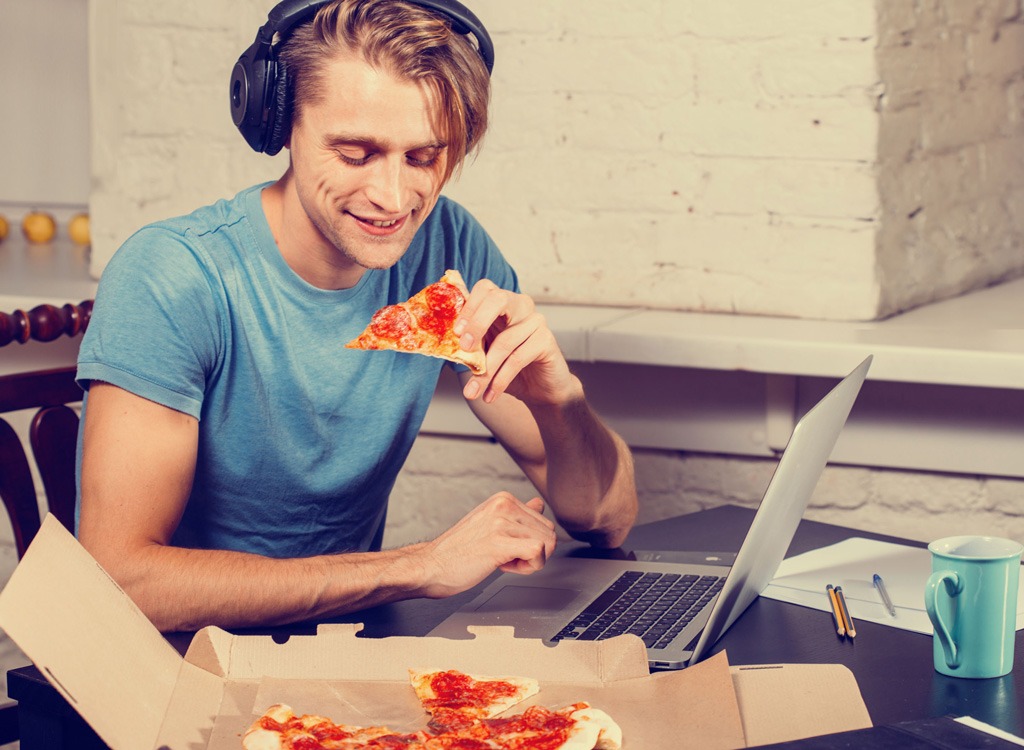 Finding something in the freezer section of the supermarket doesn't necessarily mean it's bad for you despite what you may have been told! There are tons of brands selling healthy multigrain, high fiber, high protein frozen waffles out there; just make sure to check the ingredients list! (Psst! Find out The 20 Ultimate Tips for Finally Understanding Nutrition Labels!) You can either toast or microwave your waffles and top them with a pasta sauce, cheese, and dried basil to get that pizza place feel without all the extra grease or mess.
RAMEN PAD THAI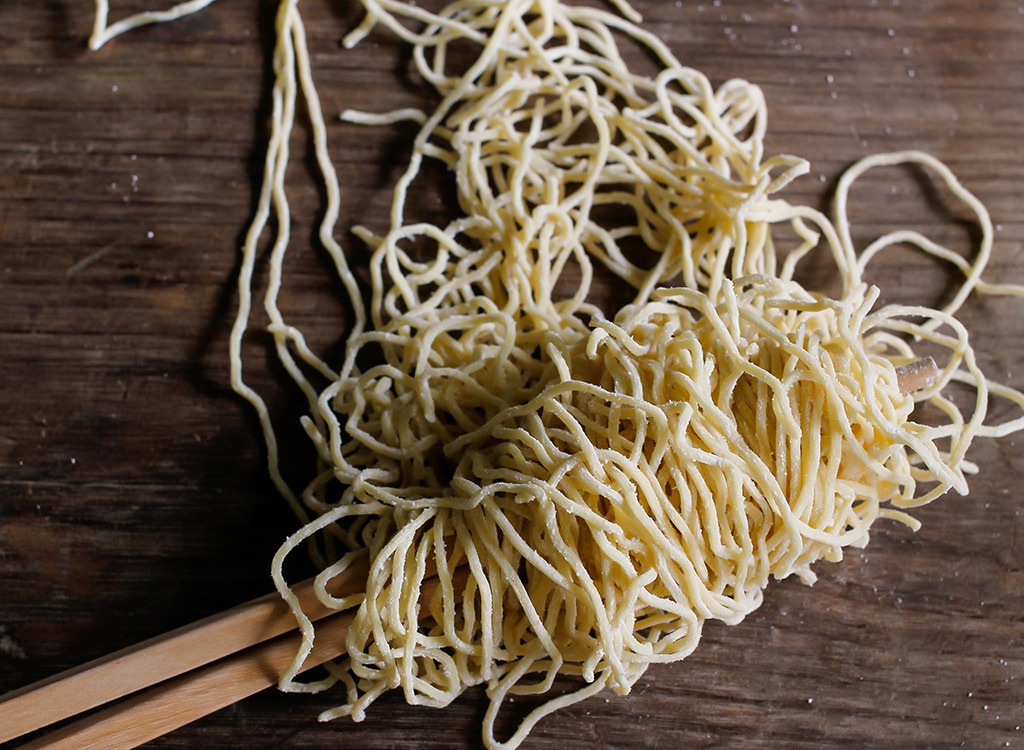 Ramen noodles are the key to keeping yourself from starving on a budget in college. Instead of using the flavor packets that are loaded with way too much sodium, try using your own seasonings and a scoop of natural peanut butter. Cracking in an egg can add even more flavors and keep the dish waistline friendly!
SNACKS AND DESSERT
NO-BAKE GRANOLA BARS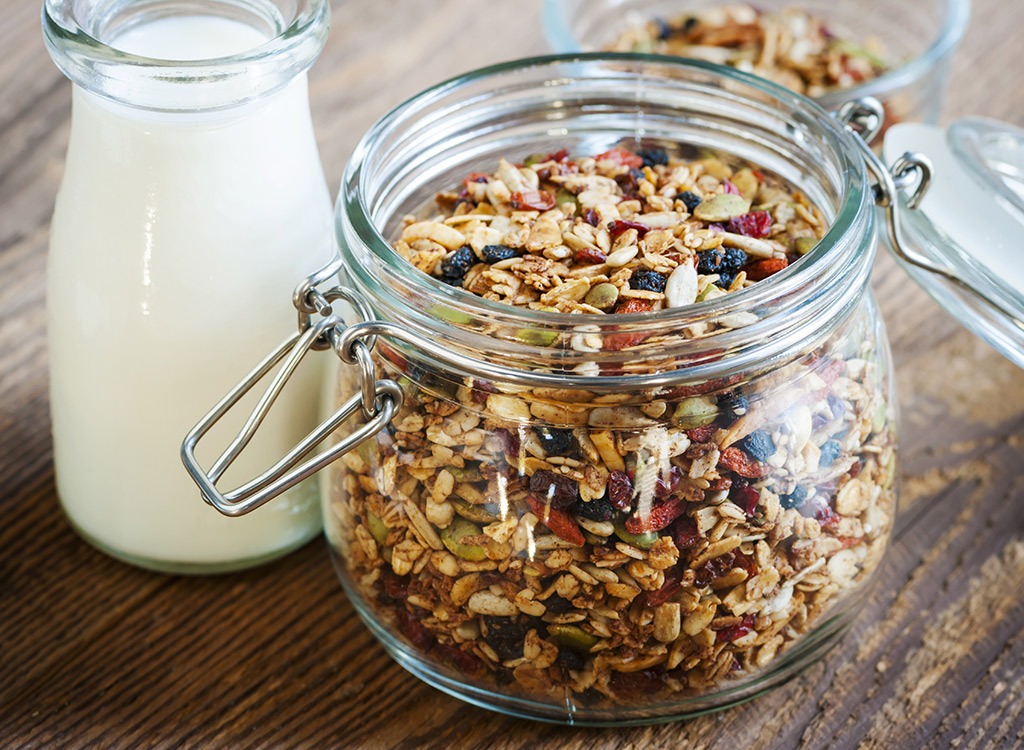 Stir oats, nuts, dried fruit, peanut butter and honey together and press into a square shape before refrigerating overnight. Cut them up into individual bars and wrap them up in plastic. These are perfect to grab when you know you're going to be on-the-go all day with no time to stop for a healthy treat.
DIPS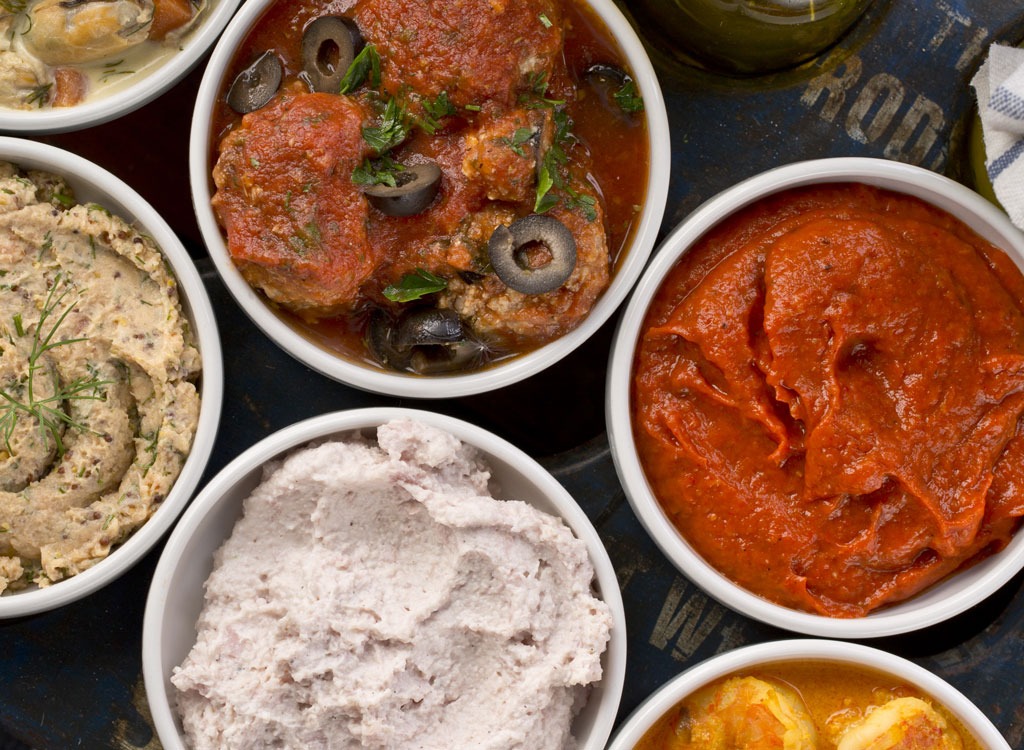 The most simple snack there is! Cut up fruits and veggies and dip them right into a jar of peanut butter or hummus. This will satisfy your midday cravings and keep you far from the icky cafeteria snacks.
EDIBLE COOKIE DOUGH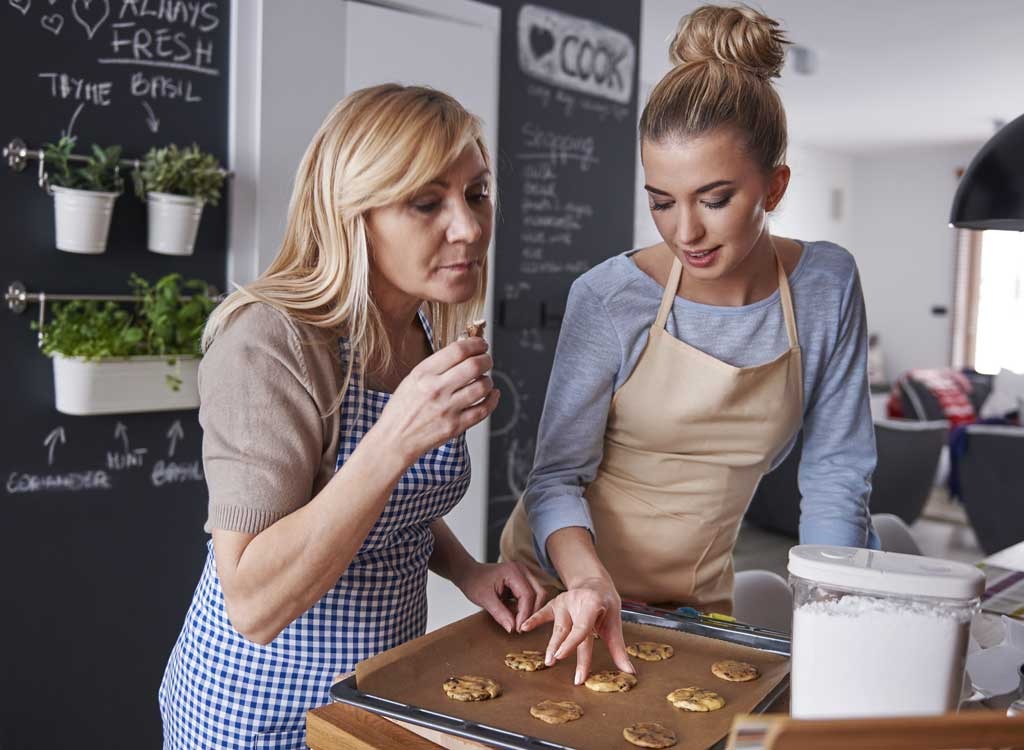 Skip the store bought cookie doughs when you get those late night cravings for a sweet and instead make your own! Combine coconut flour, coconut oil, maple syrup, protein powder, and nut milk together with cacao nibs or dark chocolate chips to get a cookie dough that will do the opposite of making your body doughy!
MUG CAKE
Cake isn't just for celebrations; it's also a quick fix way to treat that sweet tooth craving and with just a few easy ingredients! Go for a birthday cake version using vanilla protein powder and refer to our 20 Mouthwatering Mug Recipes for how to whip one of these up!
CHOCOLATE AVOCADO PUDDING
Whip up a quick chocolately treat with just a few easy ingredients! With 1 avocado, 1 banana, melted dark chocolate, and a touch of maple syrup, you can have a rich indulgent pudding in the blink of your eyes!
TRAIL MIX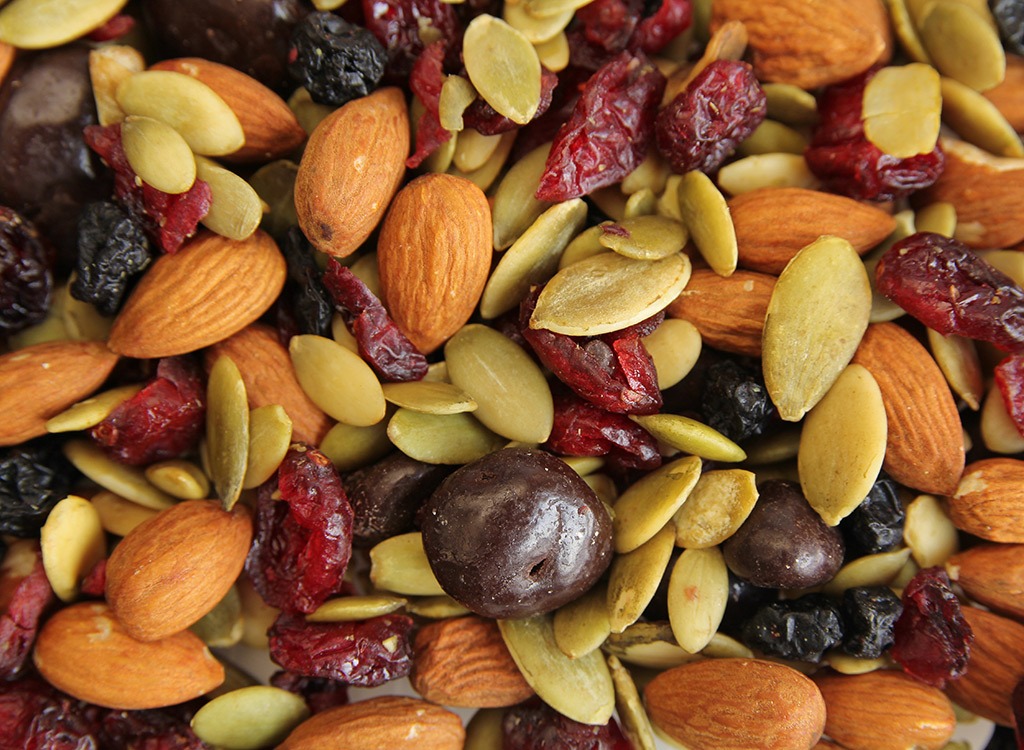 Forget the pre-packaged trail mix that often come with artificial sweeteners and ingredients too hard to pronounce. Unless the ingredients stick to just nuts and fruit, make your own mix and portion it into bags so you know you're not overindulging! For more smart strategies like this, check out these 18 Easy Ways to Control Your Portion Sizes.