4 Regional Taco Chains You're About to See Everywhere
Taco Bell is undeniably the biggest name in the taco game, but they're certainly not the only player.
Like any good food story, the exact historical origins of the taco are shrouded in mystery, and most likely lost to the sands of time. University of Toronto Professor of History and Food Studies Jeffrey M. Pilcher once told Smithsonian Magazine he believes the term "taco" dates all the way back to the 18th-century silver mines of Mexico. North of the border, the word "taco" didn't appear in a U.S. newspaper until 1905. Regardless of the history of tacos, one thing is for sure, they are a popular fast food across the country.
Of course, if we're talking tacos, or Mexican-American cuisine in general for that matter, it's impossible not to mention Taco Bell. Founded in 1962 in California by Glen Bell, the chain now boasts thousands of locations all over the United States and abroad. Last year Taco Bell's parent company Yum! Brands reported over $2 billion in revenue, and it took the omnipresent taco chain just four months to sell 45 million Mexican Pizzas.
Taco Bell is undeniably the biggest name in the taco game, but it's certainly not the only player. There are plenty of smaller, regional taco chains making serious waves in the Mexican-American quick service market right now. Whether they will ever take on Taco Bell in terms of size and scope is unknown but they are giving it a challenge with tasty menu items and unique bites.
The taco's past may have already been written, but what does the future hold for this handheld street delicacy? Here are four taco chains you're about to see everywhere.
RELATED: 4 Taco Chains That Use 100% Pure Beef6254a4d1642c605c54bf1cab17d50f1e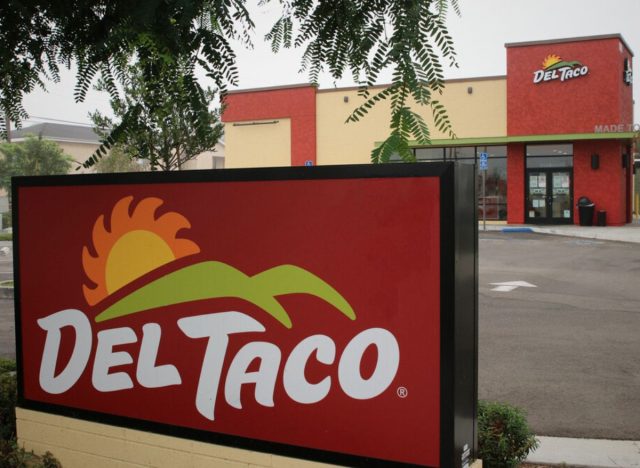 California-based taco chain Del Taco is big on the West Coast, but largely unknown to East Coasters and those living in the Midwest. Known for an eclectic menu that features far more than just tacos and Mexican-American fare, the popular brand was bought by Jack in the Box in 2021 for nearly $600 million.
"Together, Jack in the Box and Del Taco will benefit from a stronger financial model, gaining greater scale to invest in digital and technology capabilities, and unit growth for both brands," said Jack in the Box CEO Darin Harris at the time.
Since then, Del Taco has prioritized both expansion and brand refreshment. The chain just announced an exciting collaboration with Samuel Adams to use its Boston Lager to "upgrade" Del Taco's Beer Battered Crispy Fish Tacos, and has found success with the "20 under $2" menu introduced earlier this year.
Already boasting close to 600 locations across 16 states, the taco chain has also been making serious inroads in the state of Florida. At least 7 new restaurants are set to open in the Tampa Bay area over the next few years, and new units are also planned in Palm Beach and the Miami metropolitan area. The first Del Taco in Mississippi is also set to open this summer.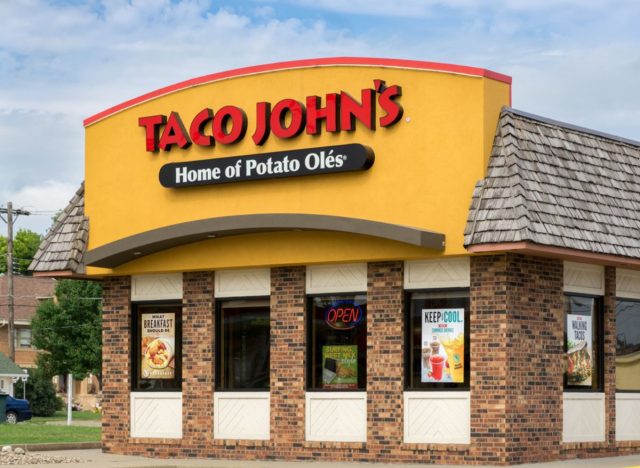 Taco John's has been in the taco game for a long time. So long, in fact, the brand actually owns the trademark for "Taco Tuesday". While Taco Bell has chosen to make Taco John's trademark the target of its latest ad campaign, the Midwest taco chain is quite proud of its weekly tradition of discounted tacos on Tuesdays.
"It's been ours for 34 years, and we're very proud of that," Chief Marketing Officer Barry Westrum recently commented. "To this day, Tuesdays are our best-selling days of the week. While Taco Tuesdays may have become part of the American lexicon, that doesn't give our competition the right to take it from us."
Putting aside their beef with Taco Bell for a moment, Taco John's is a verifiable "West-Mex" powerhouse with nearly 400 locations spread across 23 states. The majority of its units are in the middle of the country, with Minnesota having the highest concentration, but the chain is looking to expand all over the country.
"The most important thing for us next year is opening new stores," President and CEO Jim Creel said late last year. "That's where our focus is, but you also have our rebranding coming to older stores, and we're bringing in new customers with digital marketing to get the word out about these new markets we're entering."
Taco John's plans to open 80 restaurants over the next three years across numerous states, with more than 20 planned in 2023 alone. Massachusetts is set to see over 20 locations around Boston, and Taco John's recently signed a deal for 50 restaurants with a single franchisee in Ohio and Michigan to be completed by 2026—with an option to develop another 150 restaurants.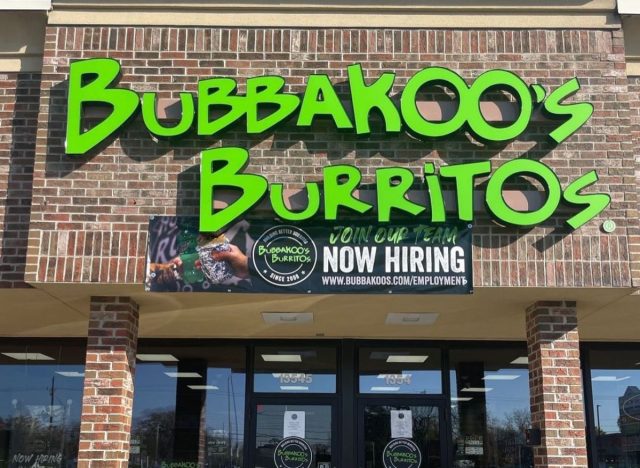 OK, Bubbakoo's might technically specialize in burritos, but their Sweet Chili Shrimp Tacos and General Tso's Crispy Chicken Tacos are delicious too. This Mexican-American fusion chain has built up a loyal East Coast customer base thanks to unique and tasty menu items like Sriracha Shredded Pork Nachos and Nashville Hot Chicken Burritos.
Founded in 2008 in Point Pleasant, New Jersey, Bubbakoo's grew very slowly to start—operating just 17 or so locations as recently as five years ago. Today, the chain boasts over 100 restaurants in 16 states!
Recent years have seen Bubbakoo's continue to open locations all along the east coast, all while expanding into new states like Nevada, Kentucky, Illinois, Tennessee, and Ohio. There are now 15 Bubbakoo's units in Florida alone, with "multiple other locations set to open in the coming months, including one in Cape Coral."
The first Bubbakoo's in Connecticut just opened a few months ago, and the first location in Maryland began welcoming customers at the end of last year. Delaware is also slated to see its first two restaurants open soon. The chain even ranked as high as #238 on Entrepreneur's latest Franchise 500 list, representing an astounding increase of nearly 100 places compared to last year.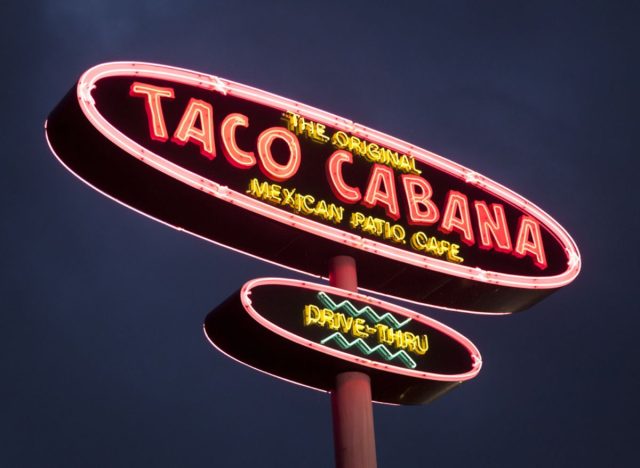 If you're not from Texas, there's a good chance you've never heard of Taco Cabana. Besides six locations in New Mexico, the pink-logoed taco brand operates solely in the Lone Star State with just under 150 units. At least for now.
The taco chain was acquired by Yadav Enterprises in 2021 for $85 million, and new owner Anil Yadav is planning to expand beyond Texas and open over 1,000 restaurants over the next decade or so.
"I loved everything about the brand," he told QSR last year. "I mean of course the brand is a great legacy, been around the Texas market for 35-plus years as a regional brand, but has the ability to be a national brand."
Earlier this year the taco chain also announced plans for a new franchising program, no doubt with an eye toward expansion. Menu-wise, Taco Cabana offers everything from burritos and tacos to flautas, enchiladas, and margaritas. The chain recently introduced the new Double (and Triple) Crunch Pizza, its own take on the Mexican pizza concept.
John Anderer
John Anderer is a writer who specializes in science, health, and lifestyle topics.
Read more about John