These Will Be The 10 Fastest-Growing Restaurant Chains In 2023
On the rise to fame? Possibly.
This time of year is for contemplation and resolutions. Every January countless people reflect on what they wish they had done differently in the year that was, and resolve to choose a better path in the New Year.
While most of us are plotting out our own goals for 2023, the restaurant franchises of the world are planning a few business resolutions of their own. One of the most common New Year's resolutions among individuals is to slim down and lose weight, but the opposite actually holds true when it comes to restaurant resolutions.
Expansion is the name of the game, and a restaurant franchise that isn't growing risks falling into regression. Even household, major names in the casual eating industry like Taco Bell, Pizza Hut, and Sbarro continue to prioritize expansion and entering new, untapped marketplaces.
This is especially true for smaller restaurant chains just beginning to find their financial footing. After all, it's extra tough to build a loyal customer base if no one can find your food!
Franchise Times recently released their annual list of the "40 Smartest Growing Franchises," and the index features a number of up-and-coming restaurant chains primed to make major waves in 2023. Let's take a look at the top 10.
Omaha-based chain of drive-thru coffee shops Scooter's Coffee features 600 locations today and plans on operating over 1,000 by 2024. According to CEO Todd Graeve, the coffee brand that saw same-store sales increase by 55-60% between 2019-2021 is all about simplicity.
"Companies never drift to simplicity. You're always sort of fighting the headwinds of becoming unnecessarily complex," he says. "It doesn't mean you can't innovate, but we have to have certain fences around who we want to be."
Much of Scooter's strategy is centered on staying true to the brand and resisting unnecessary change simply for the sake of change. "I think in many ways it's not changing, honestly, a lot. It's staying committed to staying really disciplined to who we are, and an acute focus on unit level economics," Graeve adds.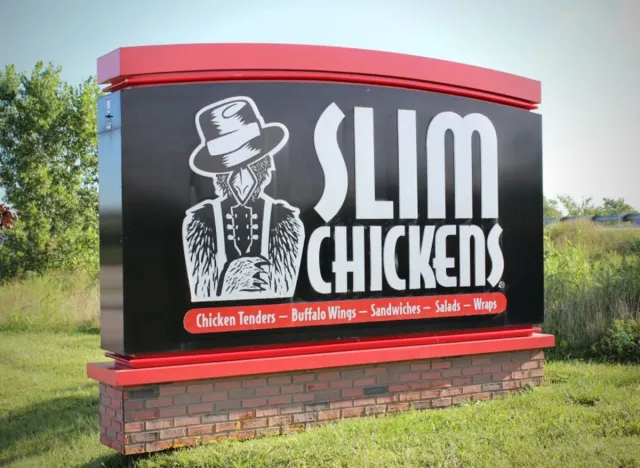 Co-founded in Fayetteville, Arkansas in 2003 by Tom Gordon and Greg Smart, Slim Chickens didn't start franchising until 2013. A whole lot has changed since then, with the chicken chain bringing in $265 million in system sales between 2019-2021. Today, there are over 140 Slim Chickens locations.
"There are a lot of things that are the same. I still feel so responsible for all 8,000 people that work for the brand," Gordon adds. "It's nice to be in a position of financial strength versus scrambling for the first decade. That's allowed us to do a lot of great things for our company, our franchisees."
Gordon was also asked about his approach to sustainable expansion: "Because we're not as big as some of our competitors, we have to go fast. We have to go as fast as we possibly can without taking big risks. And how do you balance speed and giant risk? It's with using data, utilizing franchisee intel, utilizing local professionals."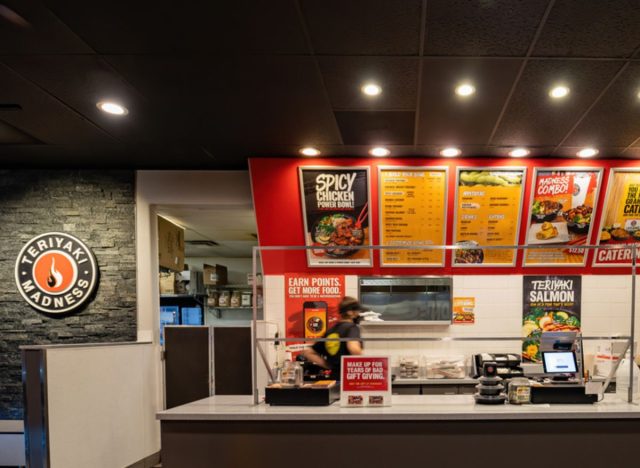 Acquired by CEO Michael Haith in 2016, Teriyaki Madness has enjoyed plenty of success in recent years. The Asian cuisine-centric chain reported a system sales increase of 117.2% ($94 million) from 2019-2021, and now boasts over 100 locations.
Haith points to both updated technology and untraditional hiring practices as two major success factors. "We just decided if we're going to do this, we're going to go with the folks with the main reputation. Our tech stack was really designed to be best in class," he explains. "We've started to have more of a gig economy attitude, where folks aren't necessarily hired for full time. How can we flex to their schedule? How can they come over for a few hours over the lunch rush? How can we make it work for their life?"
Known for loaded burritos filled with ingredients like shrimp or steak, Bubbakoo's Burritos was founded in 2008 by Bill Hart and Paul Altero. When current CFO Chris Ives joined Bubbakoo's four years ago, the brand operated 17 stores. Today the chain boasts over 60. Bubbakoo's first began franchising in 2017 by convincing existing general managers to become owners.
"Obviously operations were great..it was teaching them the human elements of the business, along with the business side of things, with paying bills and cash flow. If we can get all of our managers or crew members to be an owner, that would be amazing," Ives explained with a laugh, "Our motto is definitely over-support, and definitely suffocate them so they want us to be out of their stores. We're an operations-first brand."
Walk-On's Sports Bistreaux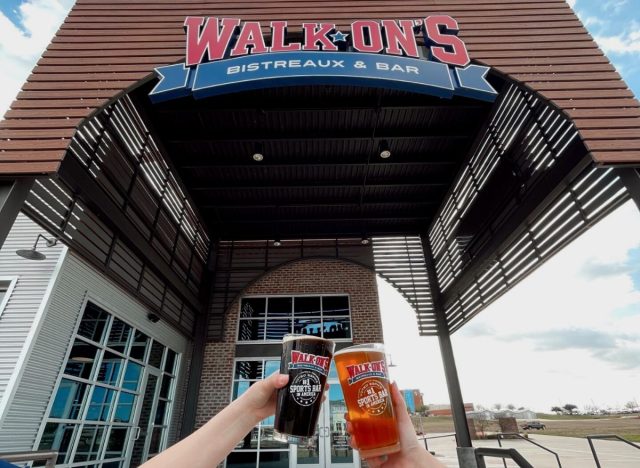 Walk-On's Louisiana-inspired menu is enticing enough as it is, but CEO Brandon Landry believes the right company and employee culture is absolutely key to his brand's success—and it all starts on day one.
"Orientation, it's the single most important day you can have," he comments. "Before we get into our Xs and Os, we tell our story. Before they put on an apron or start battering shrimp, they need to understand."
That story is all about both Landry and fellow co-founder Jack Warner walking on to the Louisiana State University basketball team and the "underdog mentality" that helped them immensely while opening their first location in 2003. Nowadays, the Walk-On brand isn't exactly an underdog, however, operating 64 locations. The chain also enjoyed a phenomenal three-year sales growth rate of 88.8%, increasing from $134 million in 2019 to $253 million by 2021.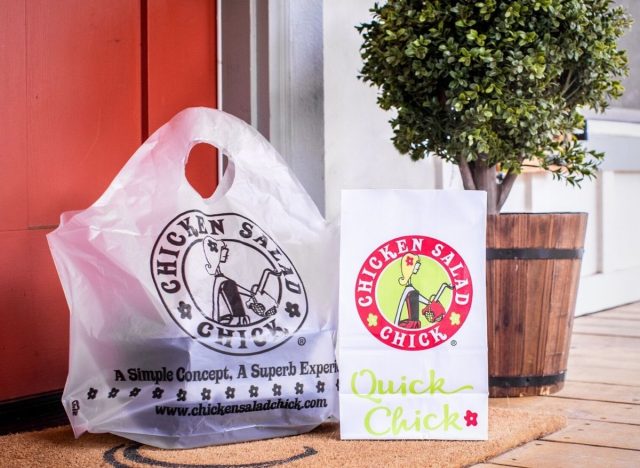 Acquired by private equity firm Brentwood Associates in 2019, Chicken Salad Chick actually resisted delivery services prior to 2020, according to CEO Scott Deviney. "Service is a big piece for us. So we were always fearful of losing touch with our guests. And also the economic model, there's obviously concerns there," he says. But, after COVID-19 appeared, the strategy shifted to "we have to do this because our guests are demanding this."
Today, delivery and online orders account for 15% and 20% of Chicken Salad Chick's sales. The food brand also grew its systemwide sales 66.3 percent between 2019 and 2021 and now operates just under 300 locations. Known for serving its trademark salads with a side of crackers, the chain believes its ability to keep prices stable in 2020 despite "extremely high chicken prices" and an unexpected cracker shortage contributed mightily to recent successes.
Jersey Mike's recently crossed the 2,000 location threshold, but the sub-chain's leadership is all about providing operators with individualized attention. CEO Peter Cancro, President Hoyt Jones, and other senior executives frequently attend town hall meetings with franchisees and visit stores.
"It's critical to be visible and present across the marketplace," Jones remarks. "Peter, he engages the crews, the managers, he immediately goes behind the line and starts slicing cheese-steaks. He loves it."
Training is another top priority for Jersey Mike's. The brand even regularly holds seminars focusing on the fundamentals of "slicing and sprinkling" for employees. "We want them to feel really good about the product they're putting across the counter," Jones adds.
Clearly, something Jersey Mike's is doing is working. System sales jumped 64.4% between 2019 and 2021, reaching $2.2 billion.
Based out of Youngstown, Ohio, Handel's Ice Cream is all about providing its customers with the absolute best value for their hard-earned dollars.
More specifically, CEO Rich Matherne says that means "the best ice cream on the planet, made fresh daily at each location, with the highest quality ingredients and generous portions, 48 flavors to choose from, and a memorable guest experience, all at a fair price. If we can do that consistently—all day, every day, at every location—our guests will come back more often, and they'll tell their family and friends to come, too."
First founded over 75 years ago by Alice Handel, the chain may not exactly be new on the ice cream scene, but it has shown signs of major growth in recent years. Its growth rate over the past three years is 103%, with system sales jumping from $29 million in 2019 to $59 million by 2021. The brand's store count also increased by over 50% to 75 locations.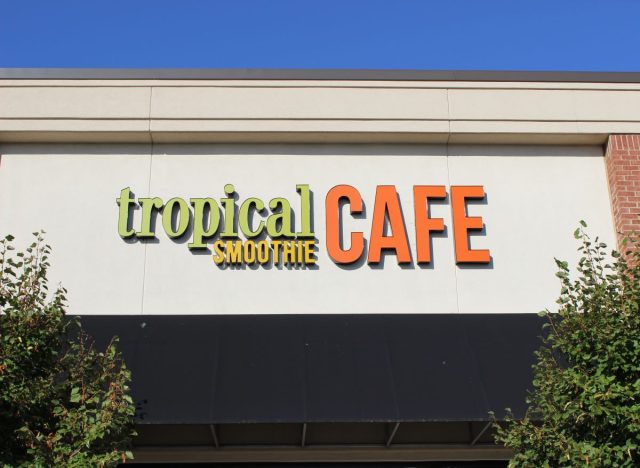 Tropical Smoothie Cafe's menu is known for delicious smoothies, sandwiches, and wraps, but when it comes to expansion, the brand prioritizes three factors to build strong relationships with franchisees. "We care about them, we need to communicate with them and we need to drive their profitability," explains CEO Charles Watson. "Once potential franchisees understand that we're in business with them, I think that helps a lot."6254a4d1642c605c54bf1cab17d50f1e
The chain is on pace to open its 1,200th location, and close to 75% of new locations are opening with existing franchisees. A healthy 64.4% sales increase between 2019 and 2021 helps too.
As its name suggests, Nothing Bundt Cakes specializes in bundt cakes of all shapes and sizes. On the business side, though, CEO John Cappasola says nothing is more important than the customer experience. This approach has put franchisees in a great position to succeed, and the brand now boasts over 400 bakeries.
"Driving sustainable growth requires a model that focuses on the guest experience," he explains. "We evaluate franchise unit growth and organic growth initiatives with this lens to ensure we don't compromise the quality of our value proposition relative to our competitors and give our franchises the best opportunity to spread joy."
John Anderer
John Anderer is a writer who specializes in science, health, and lifestyle topics.
Read more about John