This is the Only Fitness App You'll Ever Need
FitMatch helps users get in shape like no other app on the market—and it's free!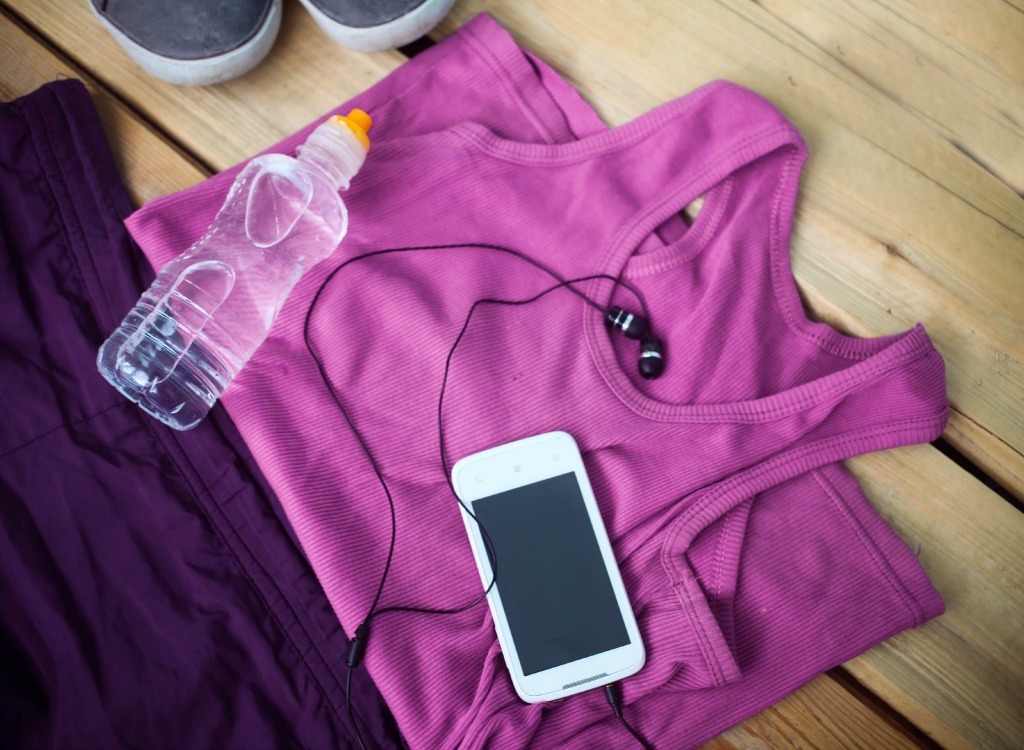 Have you wished you had a running buddy for your daily miles or just wanted the inside scoop on a gym near your home or hotel? If you're shaking your head "yes," FitMatch, a new Yelp-meets-Tinder social fitness app, is the answer you've been looking for. We got the inside scoop on everything FitMatch can do, from the man behind the product himself, Ngo Okafor. (If his name sounds familiar, it's because he's a top celebrity trainer and a two-time Golden Gloves Boxing champion! Quite the résumé, right?) Check out what he had to say below and then discover these 30 Tips from Today's Hottest Workouts.
Eat This, Not That!: The app looks great! Can you walk us through why someone might download it?
Ngo Okafor: Many people want to become fit but are too intimidated to begin the process or are too shy to walk into a gym or a group class. With FitMatch, these people can find others who feel the same way they do. They can connect with a buddy to accompany them on their fitness journey.6254a4d1642c605c54bf1cab17d50f1e
Another group that might benefit from FitMatch are those that travel for work. Most people find it difficult to maintain their fitness regimen when they're away from home, because they don't know where to go to exercise, nor do they have anyone to work out or take a class with. Studies show that people are more likely to exercise if they do so with a partner. And people who work out with a partner exercise 200 percent longer than those doing it alone.
Eat This, Not That!: What ideally happens once a user has downloaded the app? How do they find fitness friends?
NO: Once FitMatch has been downloaded, users are prompted to enter some basic information along with a few words about their fitness philosophy and why they love working out. This information is very helpful in matching users with people of similar interests. Users are then asked to upload at least two images of themselves and self-rate their level of expertise on a variety of fitness activities like weight training, spinning, running, and more. The self-rate request helps increase the likelihood that a match is made between people of a similar skill level, which will ensure a satisfactory fitness experience.
Once all of the user profile has been created, the user is now required to enable their location services. This way, FitMatch can prove that this is a real person and can track their location. Once they've enabled their location services, the user can then proceed to the next step where they can either check-in to a fitness facility or an outdoor workout area. They then select their activity of the day, which is visible in their profile. After they've checked in, they can see other people using FitMatch in their area.
Eat This, Not That!: What inspired you to create the app? And what are you hoping people gain from downloading it?
NO: My personal training clients travel a lot, and I wanted to create a platform for them to stay consistent with their workouts. I also wanted to create a community for my clients and other fitness enthusiasts, to connect with each other and train. In the past, my clients would complain about being in a new place and not knowing anyone or where to go. FitMatch is a buddy system that solves both problems. You can find workout partners that will hold you accountable while also finding gyms and classes in your area that you're interested in.
Eat This, Not That!: How do you ensure people that connect through your app stay safe?
NO: While developing the app, a huge focus was on safety, so FitMatch has various "block" features. For example, if your location services are disabled you will not be able to use the app. This ensures the matches that are populated are of real people in real places.
Eat This, Not That!: What makes finding classes and gyms through FitMatch better than, say, Google Maps or Yelp?
NO: With FitMatch, users can connect with and chat with real people, who are at gyms and studios nearby and get their unbiased opinion of the facilities and experience. Unlike Google searches or Yelp reviews, which are often stale, you're able to chat with people who are currently taking the class or using the gym you're interested in, so you can find out if it's what you're looking for.