10 Surprising Foods Diet Experts Eat Every Day
If you think they're loading up on kale and carrots, you're in for a big surprise.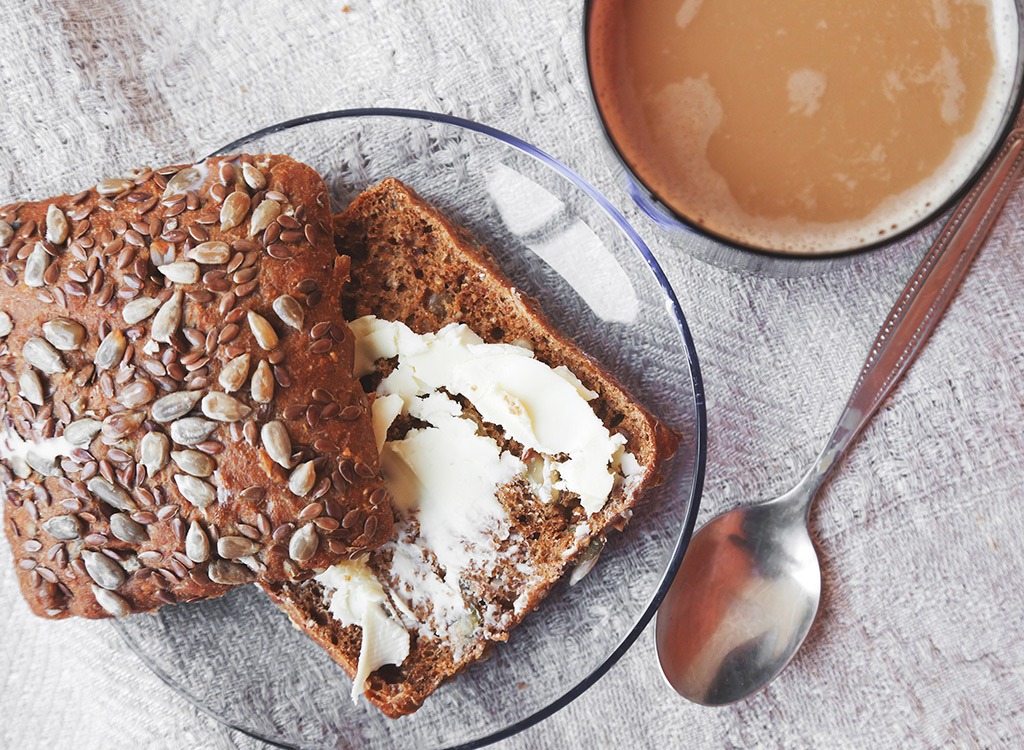 People are often curious about what diet exerts eat on a typical day. Do they really follow all the advice they dish out? Do they ever indulge? Do they eat plates overflowing with kale? Since we work with some of the smartest diet gurus in the biz here at Eat This, Not That!, we thought it would be really interesting to find out what foods are part of their daily diets and then share it with our readers. Yes, dietitians eat lots of fruits and veggies like you may have assumed, but they also regularly turn to some unsuspecting foods, too! Scroll down to check out exactly what shocking things show up on their plates day after day.
Popcorn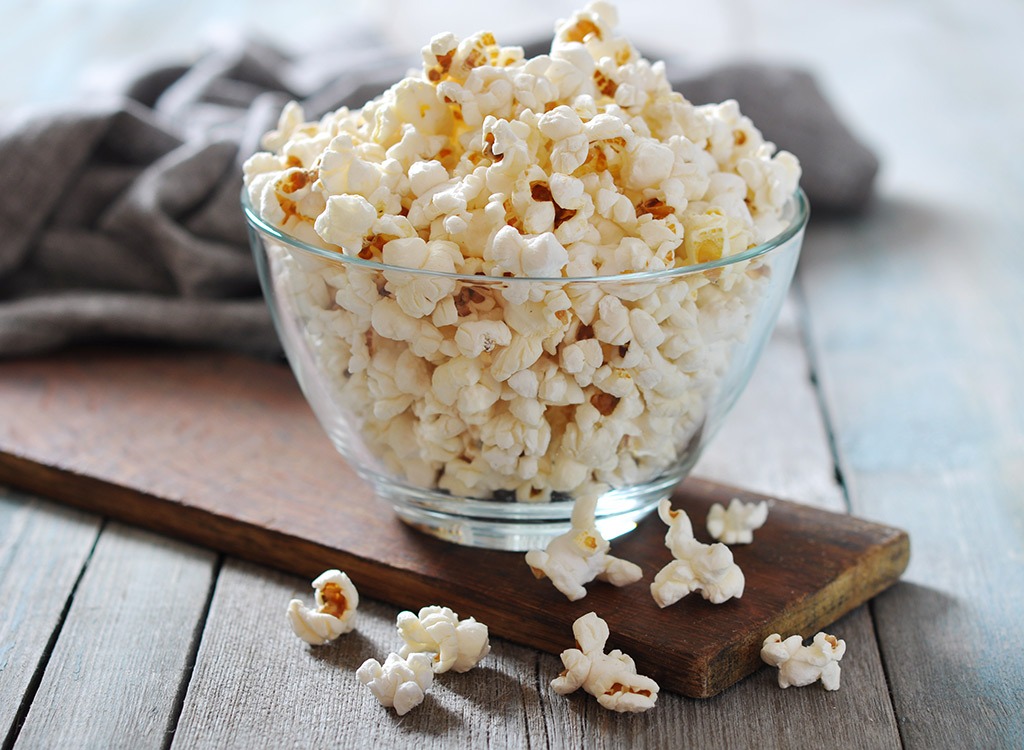 "Popcorn is one of my favorite whole grains. Whole grain crackers, oatmeal and whole grain cereal also top my daily diet list. Even though whole grains get a bad rap, I don't think it's deserved. Studies suggest that whole grain intake is linked with a reduced risk of cardiovascular disease, type 2 diabetes and cancer. Consuming whole grains has also been linked with lower body weight and decreased body fat. Some findings also show that eating high fiber foods—like whole grains—can help dieters keep off the weight they've lost." – Elisa Zied, RDN, registered dietitian nutritionist and author of Younger Next Week
Chocolate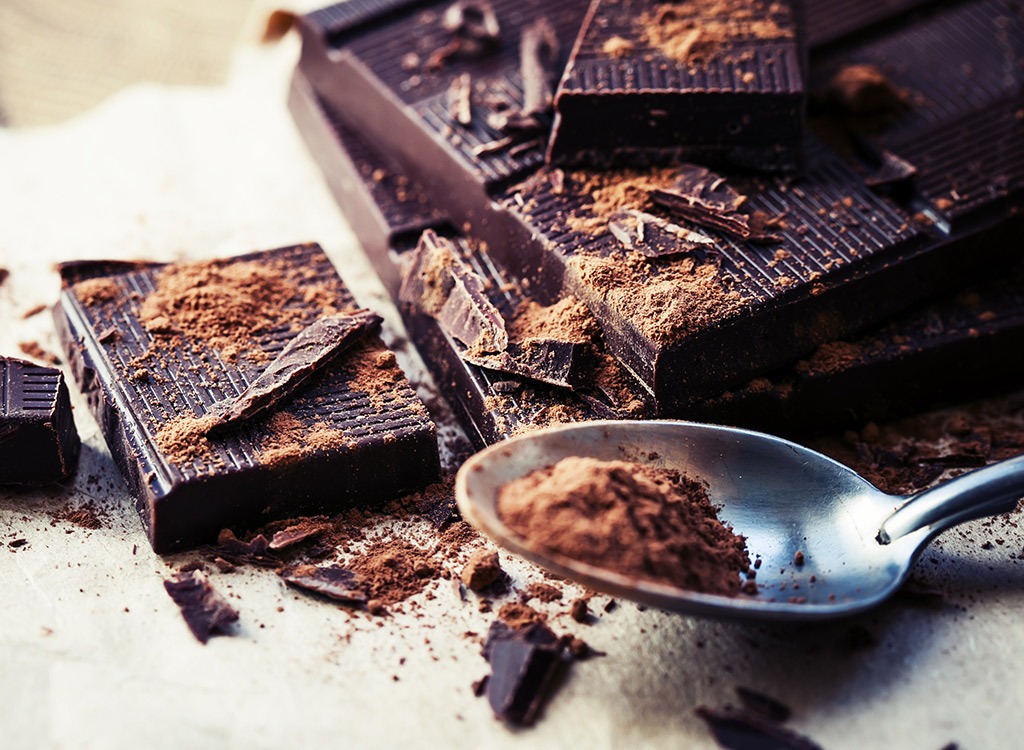 "It's great to include one ounce of high-quality dark chocolate in your eating plan every day. I look for dark chocolate that contains at least 70% cocoa to ensure it contains flavonoids. These antioxidant-rich plant compounds can help lower blood pressure and reduce risk of heart disease." – Lori Zanini, RD, CDE and Spokesperson for the Academy of Nutrition and Dietetics
Grass-Fed Butter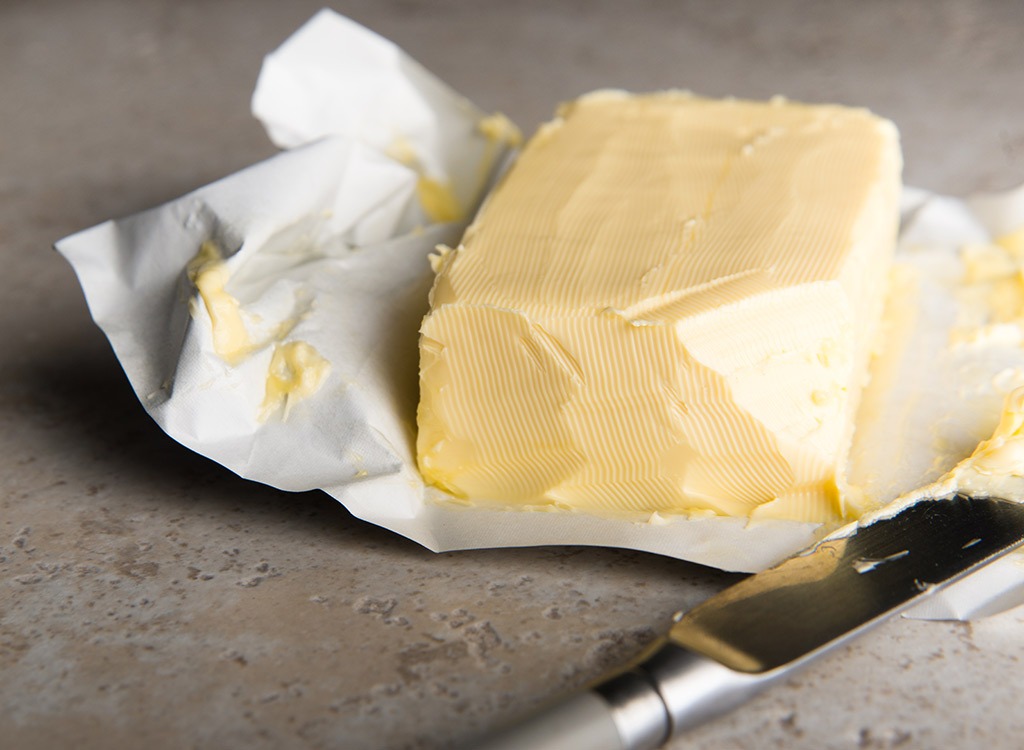 "I consume grass-fed butter every day because I consider it a health food. Grass-fed butter is an excellent source of vitamins, minerals and fatty acids, and it helps slow down the absorption of sugar and carbohydrates, leading to consistent energy levels and improved brain function. Plus, it tastes great! You can consume butter daily with confidence since we now know the saturated fat in it is not linked to heart disease." – Cassie Bjork, RD, LD of Healthy Simple Life6254a4d1642c605c54bf1cab17d50f1e
Coffee

"You may not think you'd hear this from a nutritionist, but coffee plays an integral—and healthful—role in my day. I drink an eight ounce cup every morning. Research has found drinking one to two cups a day is not only safe, but also beneficial for mental and physical performance. The moderate amount of caffeine gives me just the right boost, plus–you may not know this–coffee also contains antioxidants and fiber! I add a hefty dose of calcium-fortified almond milk to my cup, adding even more nutrition to my morning ritual." – Stephanie Clarke MS, RD, co-owner of C&J Nutrition and co-author of the upcoming book, The Healthy, Happy Pregnancy Cookbook
Chocolate Milk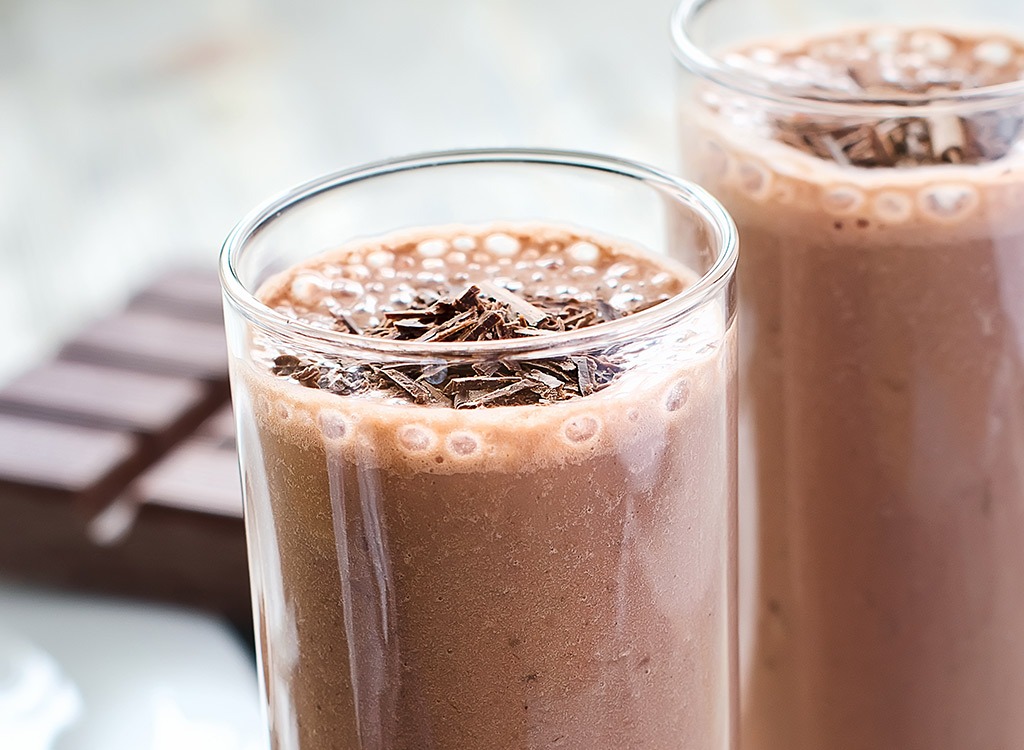 "I drink low-fat, organic chocolate milk every day—usually after my morning workout. Not only do I love the taste, but I also know it delivers a valuable mix calcium and vitamin D that I might not otherwise get enough of. The drink also provides high-quality protein that's filling and helps preserve lean muscle mass, which is something that tends to decline as we get older. Even though it has some added sugars, research suggests that low-fat chocolate milk is a great beverage to aid muscle recovery after a workout." – Elisa Zied, RDN
Tahini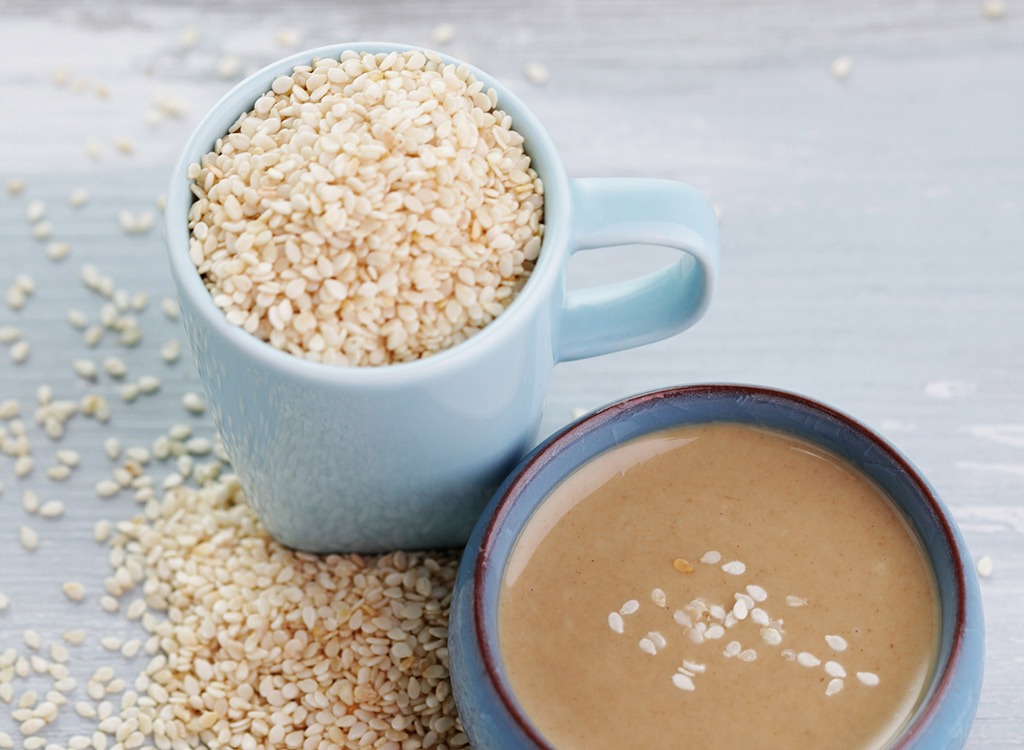 "Tahini is an oft-forgotten option for nut and seed butters, but it sits front and center in my fridge because it delivers major creaminess to sauces and smoothies and packs a powerful flavor punch. Although some advise against eating the spread because of its high omega 3:6 ratio, the super high intake of omega-6s in the average American's diet isn't due to things like tahini—it's mostly from not eating a variety of fats or consuming the majority of fats from fried foods and packaged snacks. As long as you're also eating foods rich in omega-3s, your end-of-day ratio should be nothing to worry about. Plus, tahini is loaded with tons of healthy nutrients like copper, which helps maintain anti-inflammatory and antioxidant responses in the body. It also provides 6 percent of the day's calcium in just one tablespoon." – Willow Jarosh MS, RD co-owner of C&J Nutrition and co-author of the upcoming book, The Healthy, Happy Pregnancy Cookbook
Chia Seeds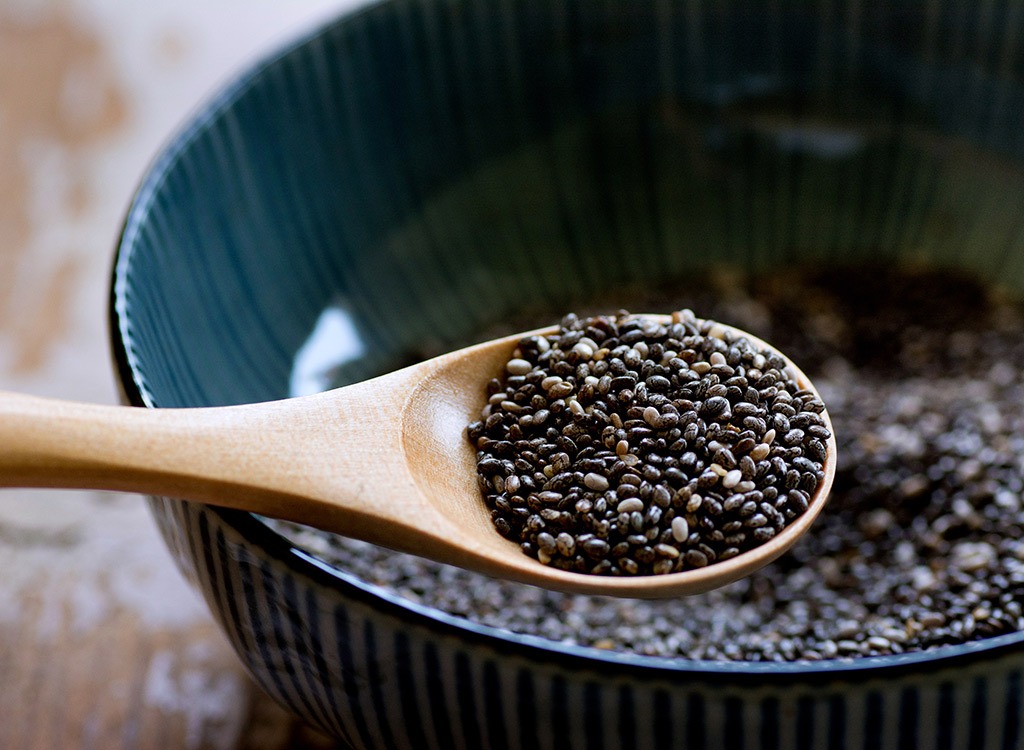 "Chia seeds aren't just a pet, they're a party in your mouth. I'm a huge fan of them because they're chock-full of heart-healthy omega-3s, fiber, protein and calcium. Chia seeds are easily absorbed by the body, so they're very nourishing and satiating. Every day I add them to my breakfast smoothie or pair them with yogurt or cottage cheese along with some blueberries." – Sarah Koszyk, MA, RD, founder of Family. Food. Fiesta.
Cereal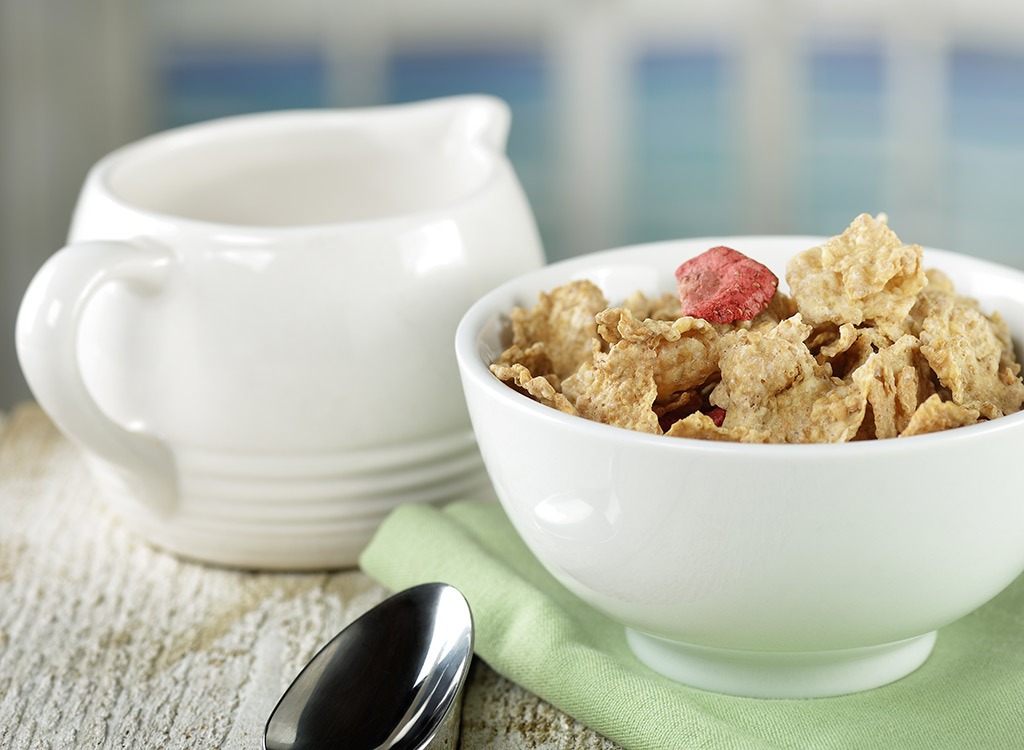 "I always start my day with 3/4 cup of Bran Flakes with skim milk and 1/4 cup of berries. I'm a very active person, so it's important that I kick off my day with a healthy dose of complex carbohydrates to fuel my morning. Bran flakes are a low-calorie, easy and inexpensive way to get many of the vitamins and minerals I need, including 100 percent of my daily iron. The cereal also provides five grams of fiber, which helps keep me regular. It's one of the only boxed foods that I eat, but I eat it every single day—even on vacation. – Heather Mangieri, RDN, award-winning expert in food and nutrition and a board certified sports dietetics specialist
Red Bell Peppers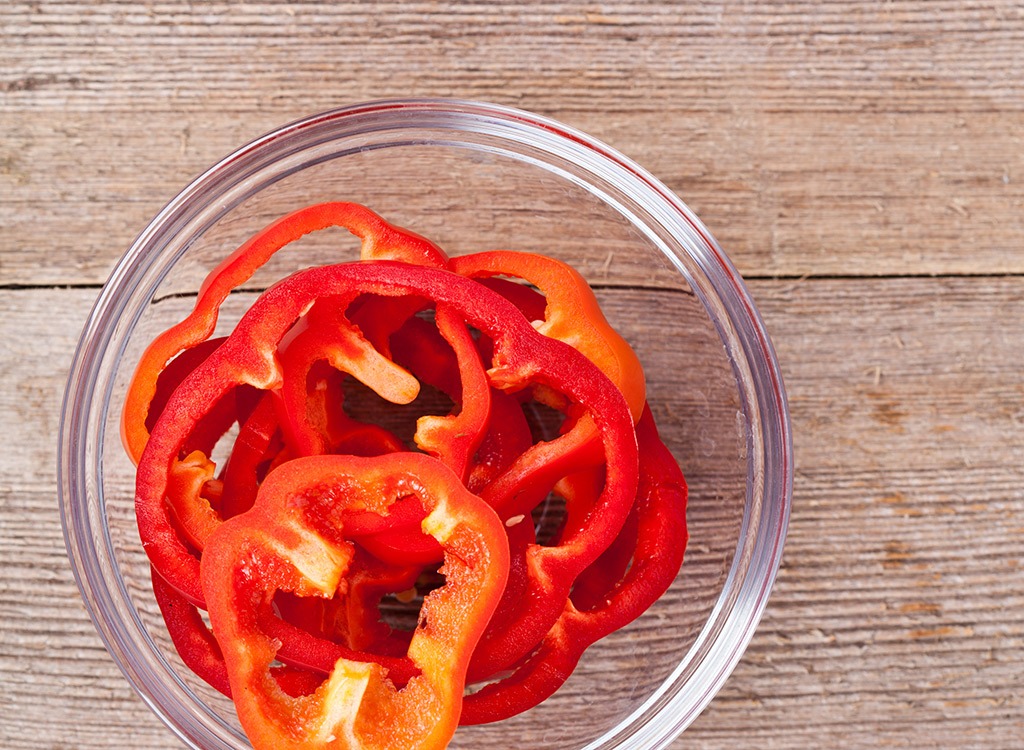 "I eat red bell peppers nearly every day. One medium pepper actually contains more vitamin C than an orange, and the vegetable is extremely versatile. I throw them into salads, dip them in hummus and add them to Italian dishes that I make at home." – Lori Zanini, RD, CDE
Figs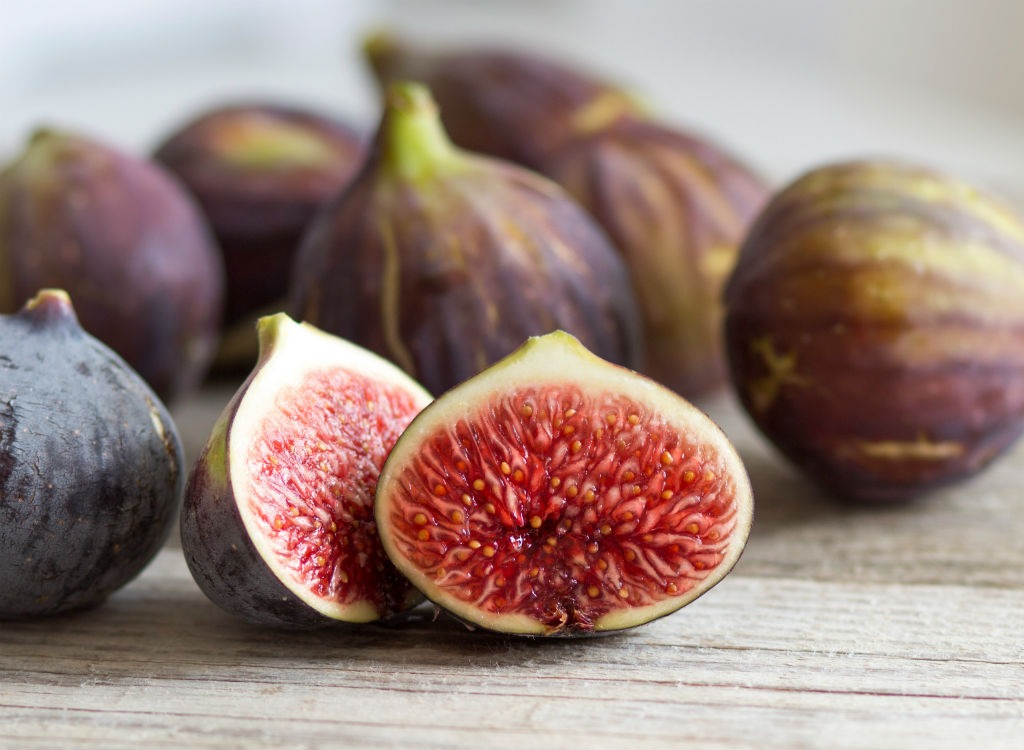 "Figs are fabulous because they naturally satisfy my sweet tooth while still providing a good source of fiber, vitamin B6 and potassium. I'll eat a serving (three) of them after a meal in order to control my cravings, or I'll enjoy them as a mid-afternoon snack with some nuts or Parmesan cheese. When buying dried figs, look for the organic varieties free of added sugars." – Sarah Koszyk, MA, RD