28 Delightful Recipes for Fighting Boredom
Need a fun way to spend a few hours in the kitchen? Look no further.
Fun recipes should bring more to the table than just a delicious end product. They should offer an inspired way to spend a few hours in the kitchen and a creative blueprint for using pantry staples. We've gathered sweet and savory homemade versions of your favorite snacks and desserts, so you can unleash your inner cook and baker, whether you're fighting boredom alone or with the whole family.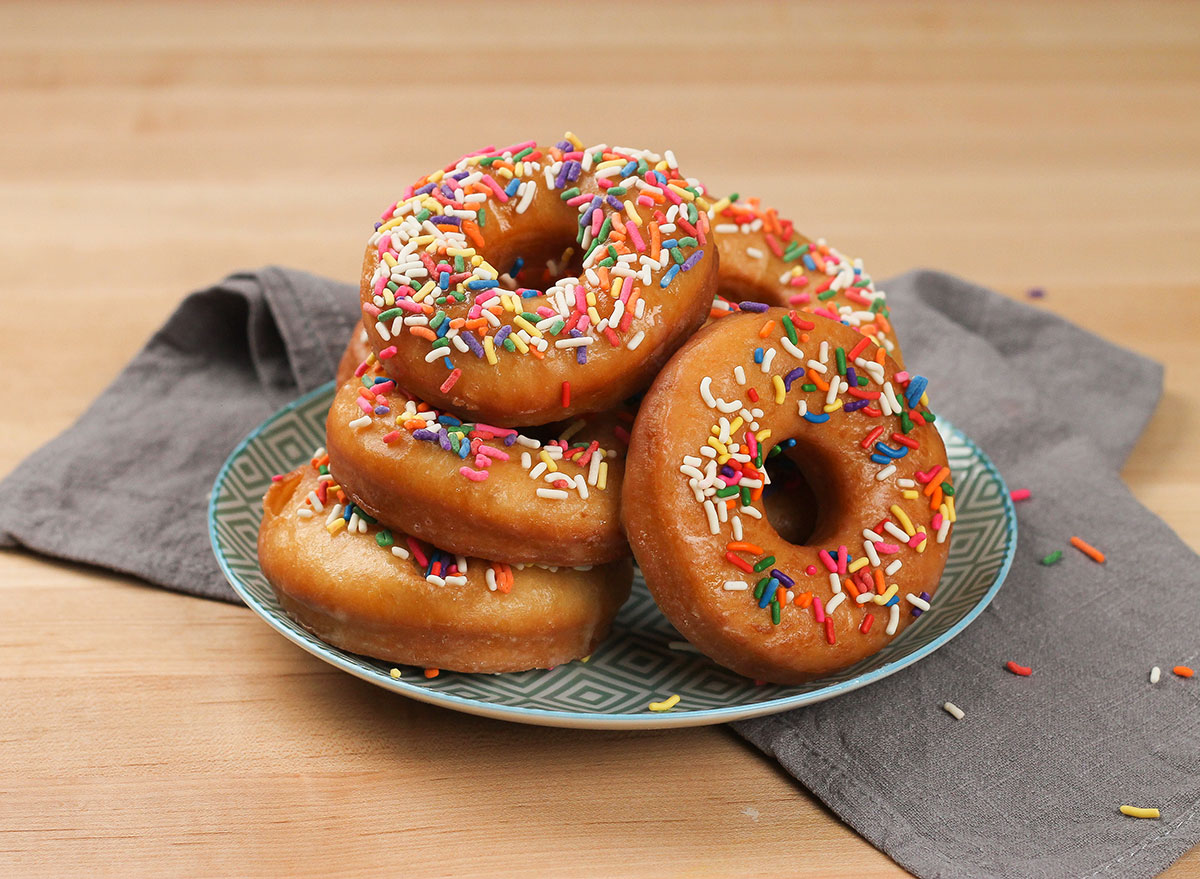 If you've ever wanted to attempt homemade donuts, now is the time. Use this uncomplicated old-fashioned recipe and you'll be munching on hot, sweet dough in no time.
Get our recipe for Homemade Donuts. 
Potstickers with a Three-Ingredient Dipping Sauce
Get yourself some potsticker wrappers, and you're halfway there to solving the mystery of how potstickers are made. Start with this easy beginner recipe and graduate to more complex fillings and sauces in no time.
Get the recipe from Little Spice Jar. 
Mini Italian Meatball and Mac n Cheese Stuffed Peppers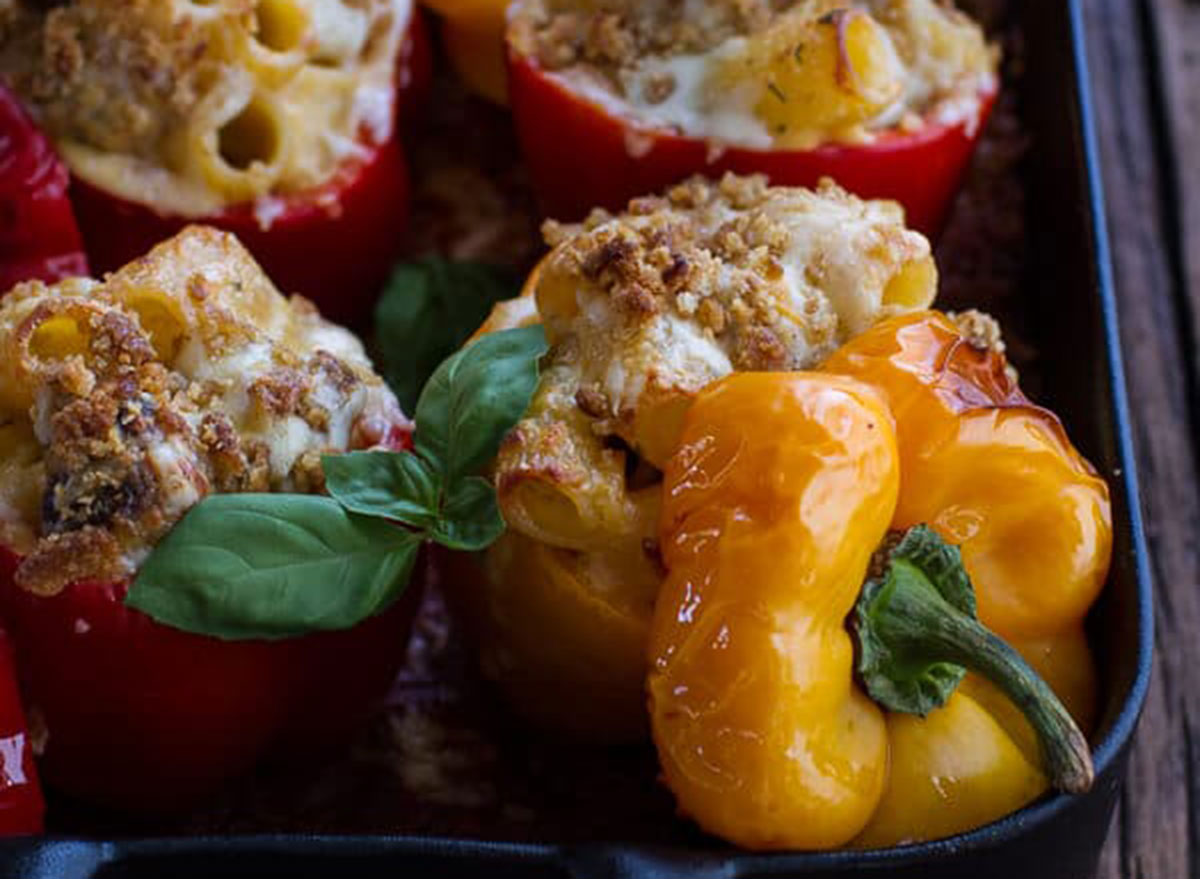 Portion your meatball–mac and cheese dinner into small veggie bowls made of hollowed out peppers, and you'll wonder how something so indulgent can feel so wholesome.
Get the recipe from Half Baked Harvest. 
Oreos may be at the top of our "baking projects that impress" list. This version by Molly Yeh is stuffed with a matcha filling, which not only gives the cookie a beautiful green hue, but also sets it apart as the store-bought version's cultured cousin. Got milk?
Get the recipe from My Name Is Yeh. 
Easy Homemade Funfetti Cake
Funfetti have the ability to fun-up just about anything, but they work especially well when baked into a sponge. They'll melt into little droplets of vibrant color that will make you feel like it's your birthday (oh, it isn't?).
Get the recipe from Sally's Baking Addiction.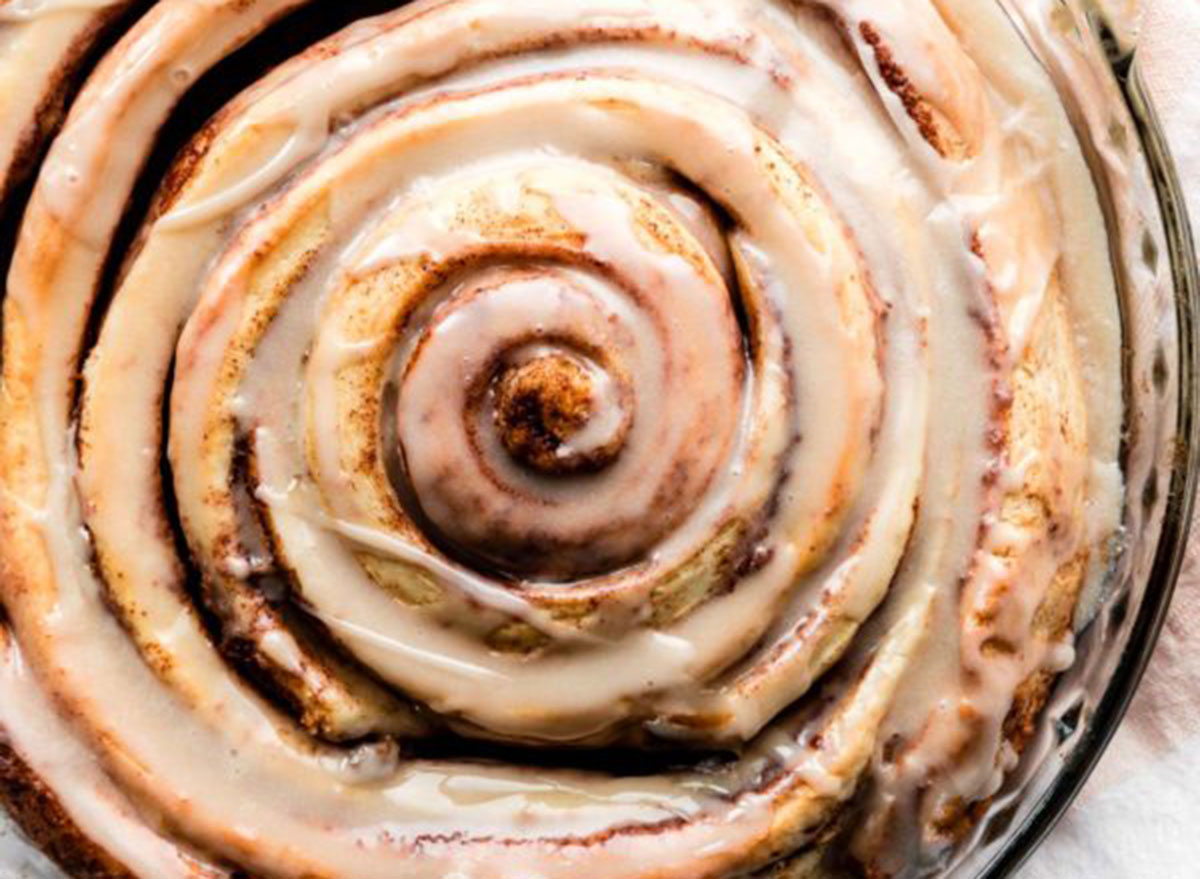 This is one recipe that's truly as fun to make as it is to eat. Giant versions of our favorite foods are always impressive, and when giant means more layers of cinnamon goodness, it's a slam dunk.
Get the recipe from Sally's Baking Addiction.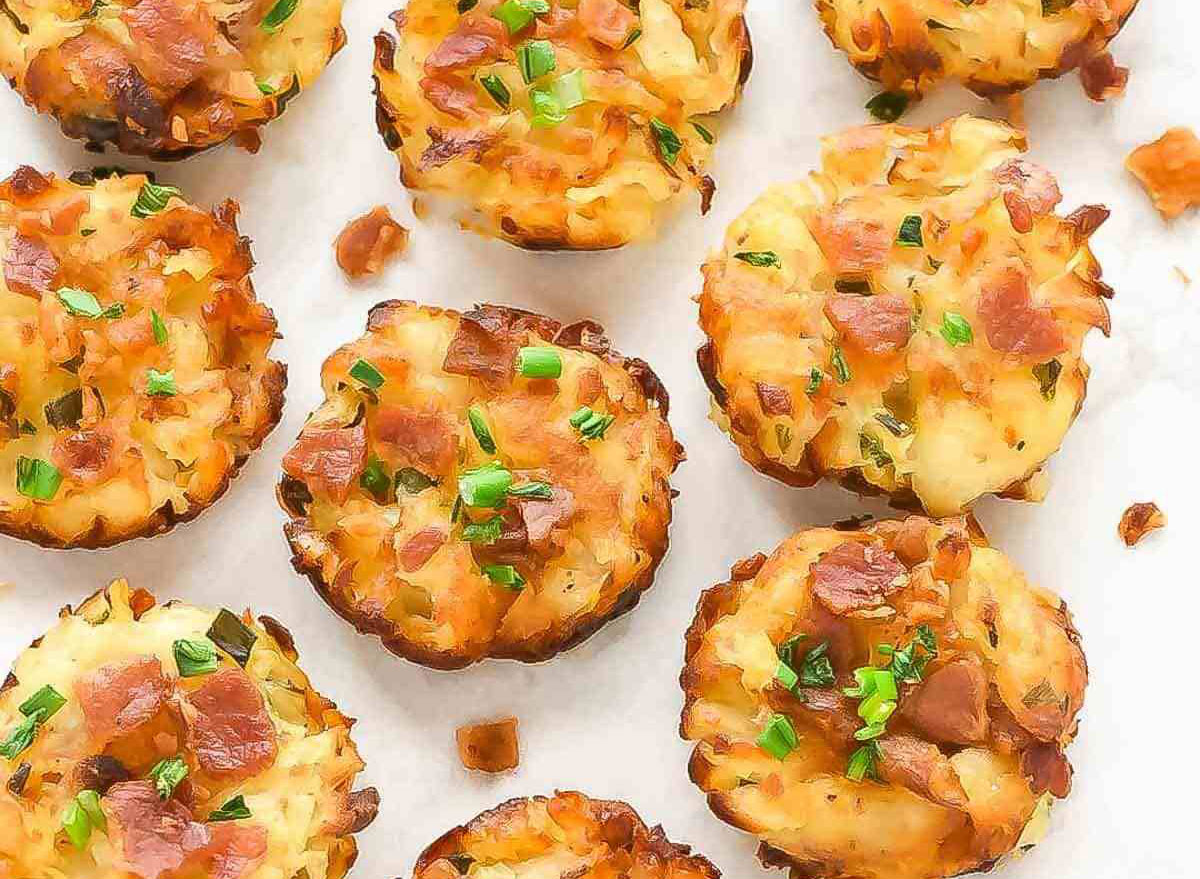 Nothing like getting back to basics, and making them at home from scratch. This recipe will yield grown-up, dare we say gourmet, tots, with bacon, cheese, and chives. Use this as a blank canvas for spices and flavors you like on your potatoes.
Get the recipe from Well Plated. 
Crunchy Ramen Noodle Salad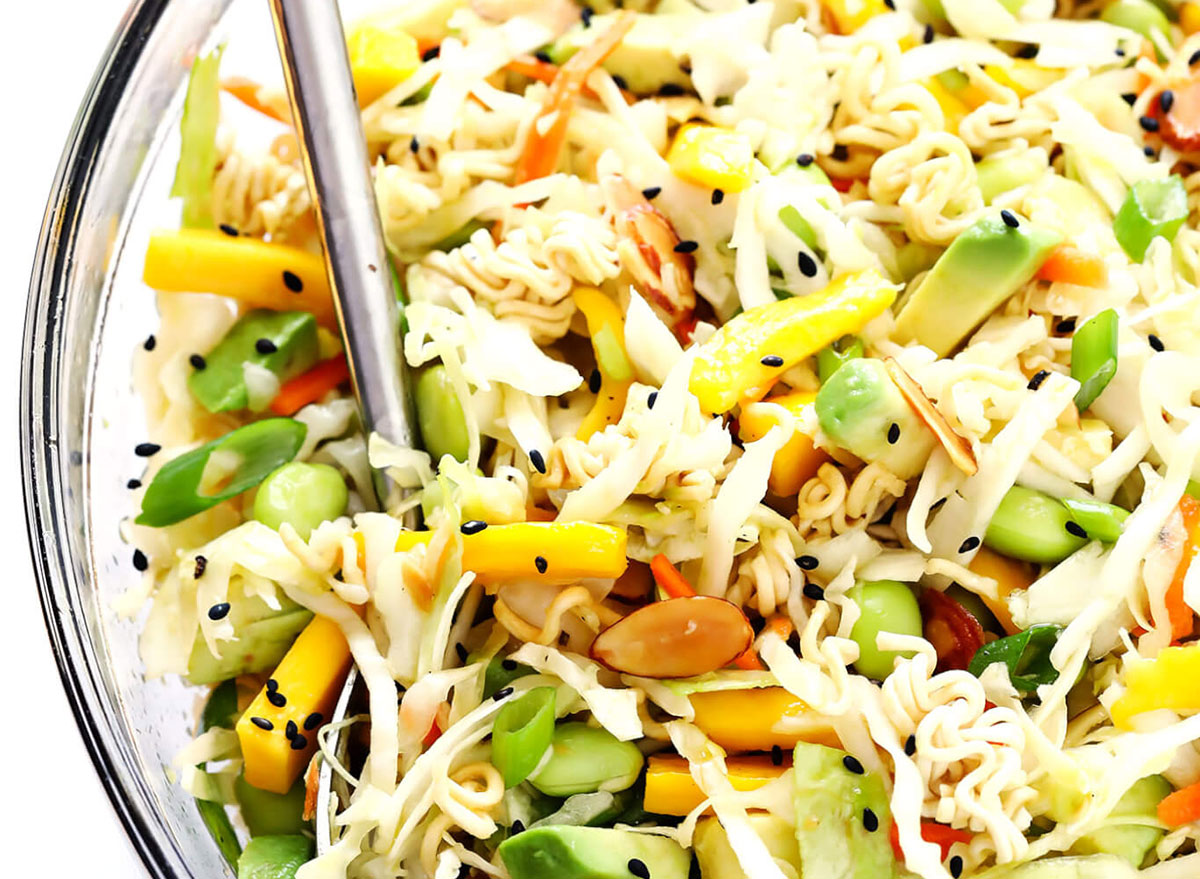 Have you ever thought about eating a raw packet of ramen? Much less using it in a salad? Here you'll do both, and discover that this $2 noodle has a lot more potential beyond just soup.
Get the recipe from Gimme Some Oven. 
Chicken Ranch Bacon Taco Boats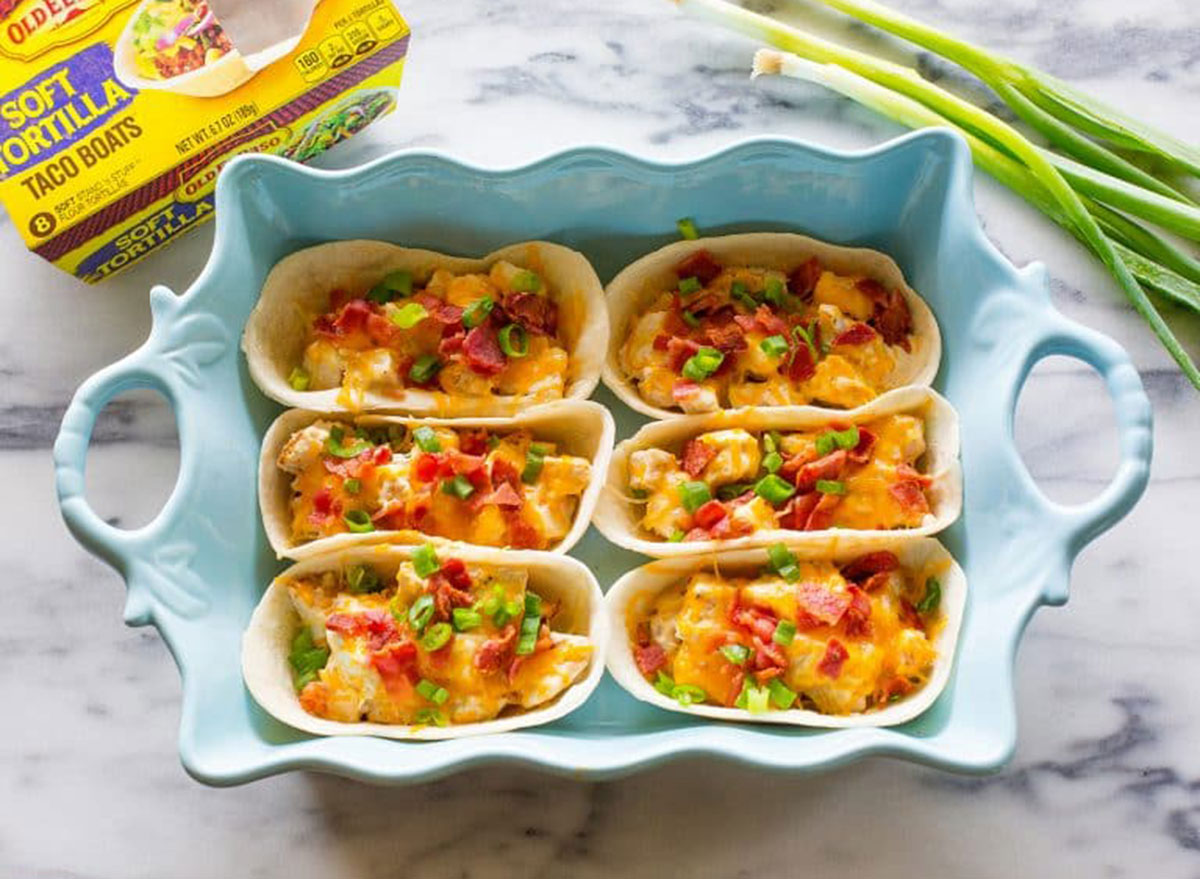 Think of these boats as more delightful versions of chicken quesadilla. Because they're tightly packed when they go into the oven, they'll retain their turned-up shape and delight your youngest family members come dinner time.
Get the recipe from The Girl Who Ate Everything. 
Cold Brew Coffee Soda Floats
If you enjoy coffee desserts, knock it out of the park with this combo of cold brew, vanilla ice cream, and melted chocolate. Is it breakfast, is it dessert? You don't have to decide.
Get the recipe from How Sweet Eats. 
And if you've decided to try making homemade donuts as suggested above, save a few for donut milkshakes. You only need two other ingredients for this delightful childhood throwback.
Get the recipe from A Beautiful Mess.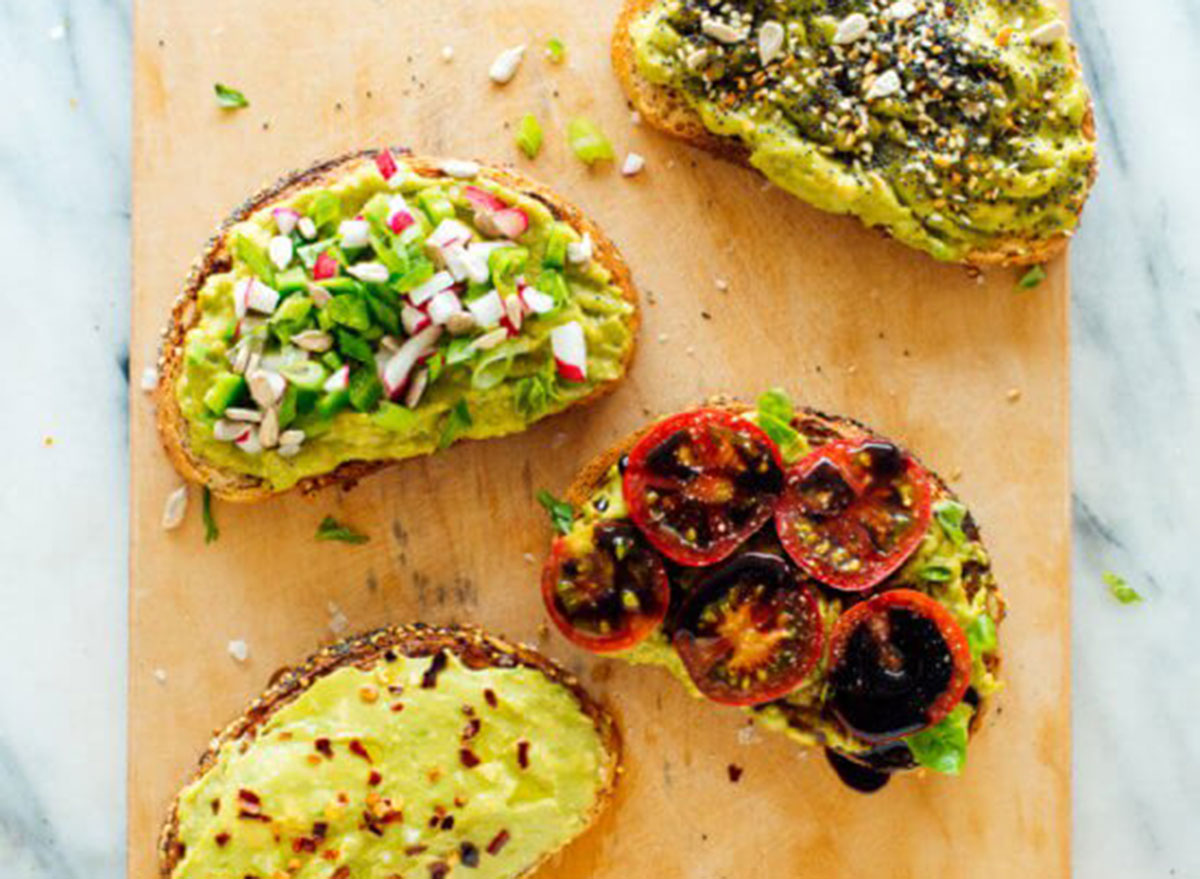 A good medley of toppings can really bring out your creative side. And sky's the limit when it comes to topping your avocado toast, because there are more things that work on it than not. Get some inspo from this recipe or dream up your own combo using spices, seeds, herbs, and veggies in your kitchen.
Get the recipe from Cookie and Kate. 
Wild-Caught Tuna Crostini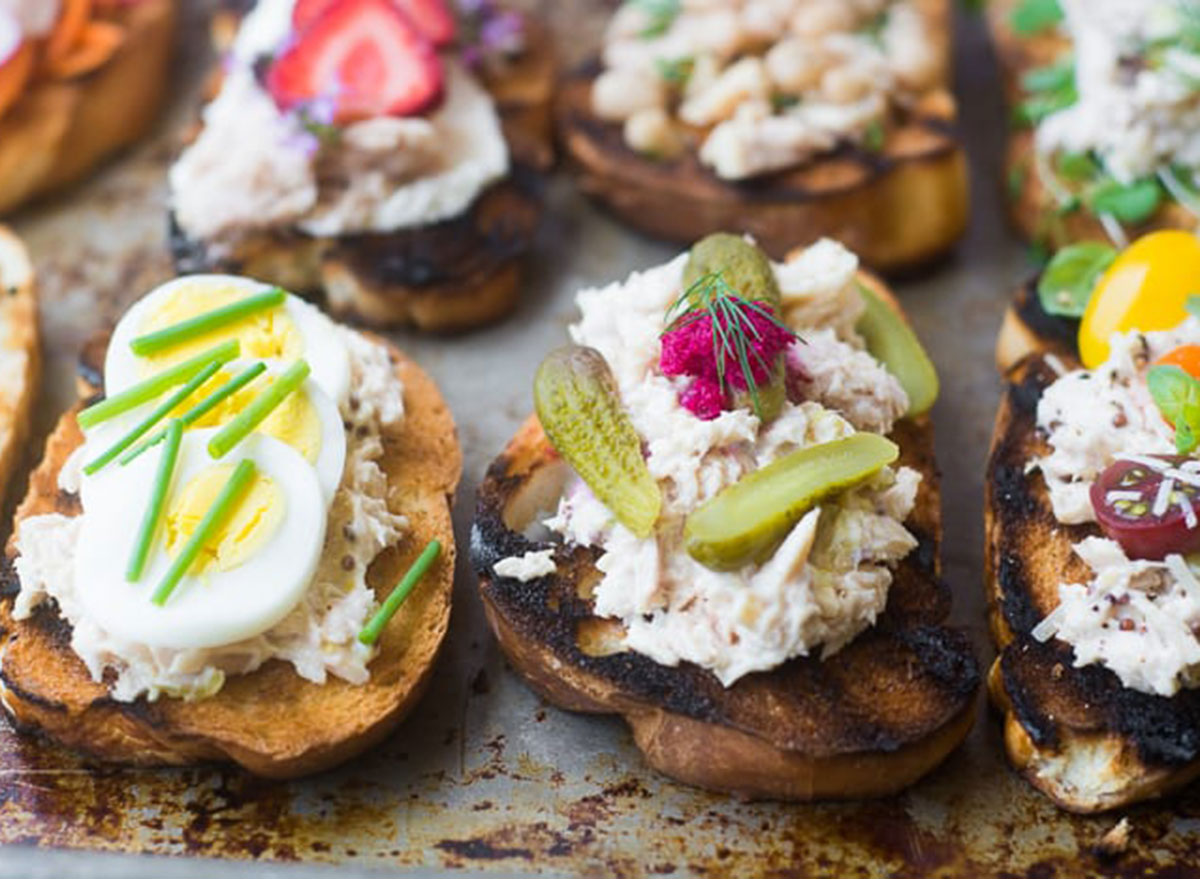 The formula is pretty simple here—bring out your inner chef and challenge yourself to making the most interesting crostinis possible. They'll all have tuna as a base, which you can dress up with your pantry staples like eggs, pickles, and even beans.
Get the recipe from The View from Great Island. 
Two-Ingredient Homemade Pasta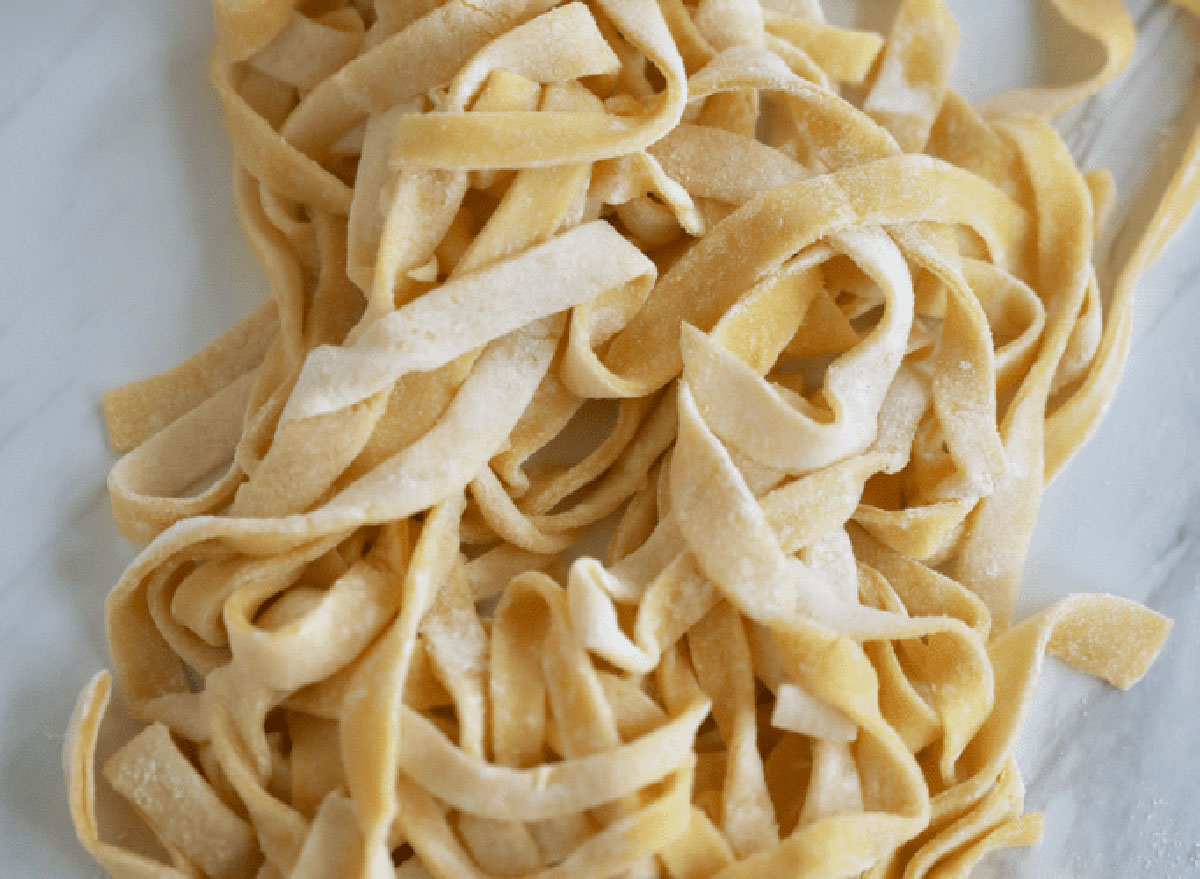 Get ready to let go of your long-held belief that making homemade pasta is what professional chefs do in their free time. You only need two ingredients for this recipe (you read that right), and you can make it without a pasta machine.6254a4d1642c605c54bf1cab17d50f1e
Get the recipe from Bigger Bolder Baking.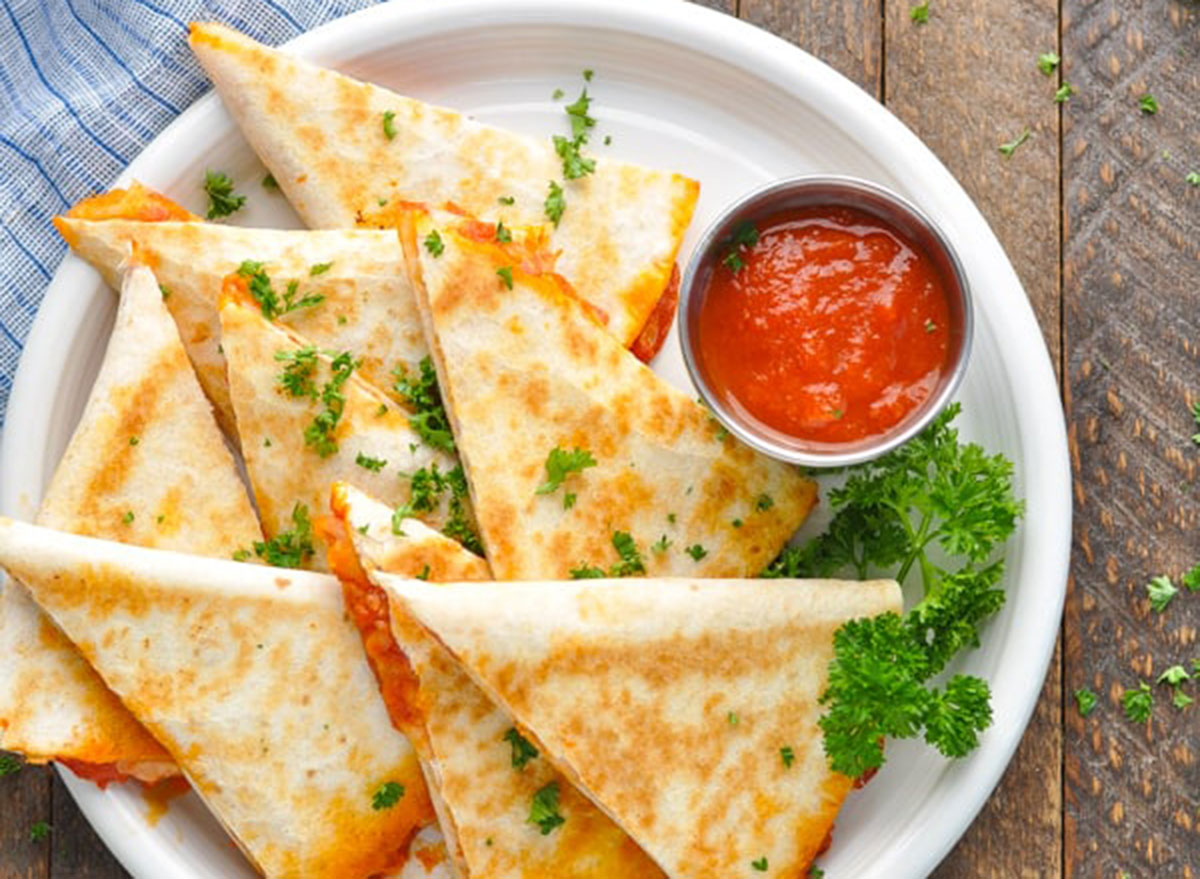 A beloved food masquerading as another beloved food? Sign us up! This recipe is perfect for a first cooking project with kids, and for guilty pleasure eating once they've gone to bed.
Get the recipe from The Seasoned Mom.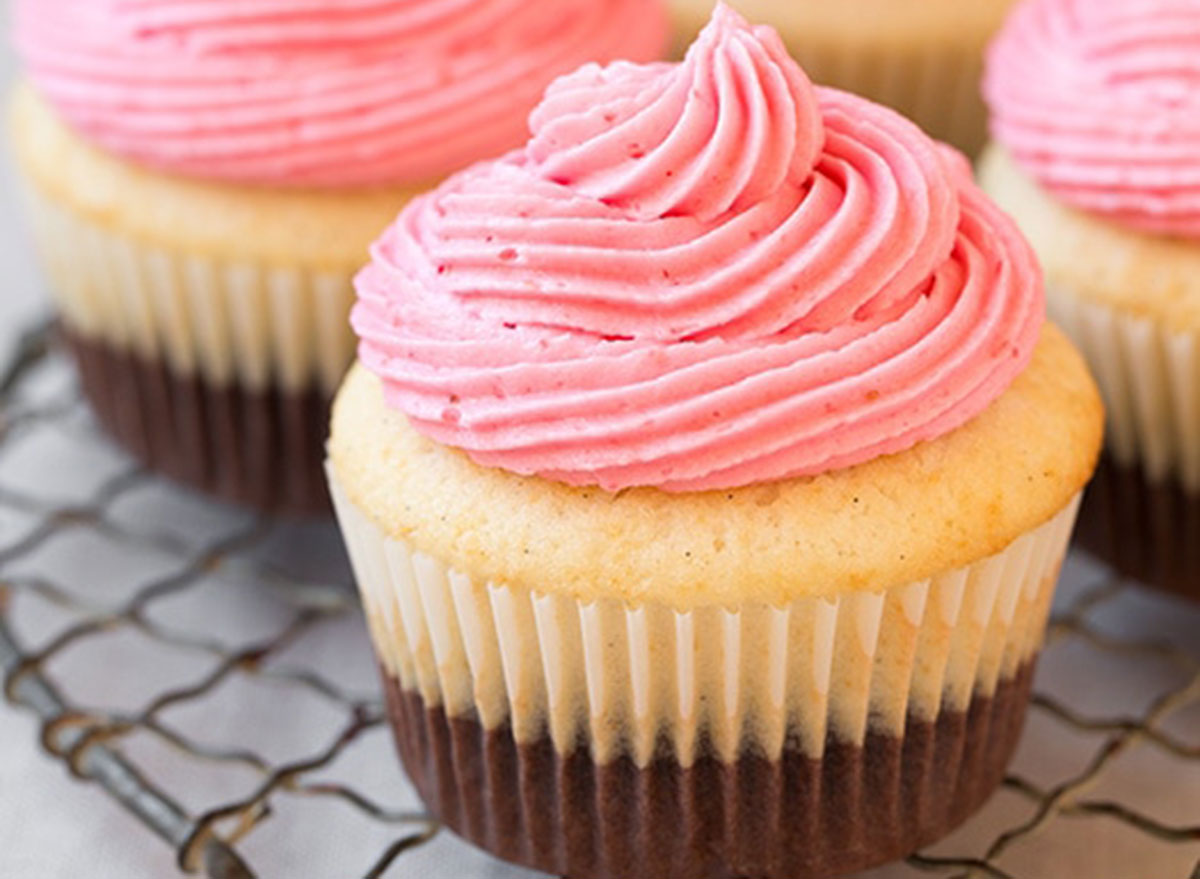 You'll make chocolate and vanilla cupcake batter, and then use a combo for these visually stunning cupcakes. The strawberry frosting is a must because it blends well with both. Just make sure you use see-through cupcake liners to show off your creation in its full glory.
Get the recipe from Cooking Classy. 
Serve the breakfast trifecta—eggs, bacon, and potatoes—in a completely new way. Hollow out some baked potatoes and nestle your eggs and bacon in there, before you top it all off with cheese.
Get the recipe from Gimme Some Oven. 
Pink Pickled Deviled Eggs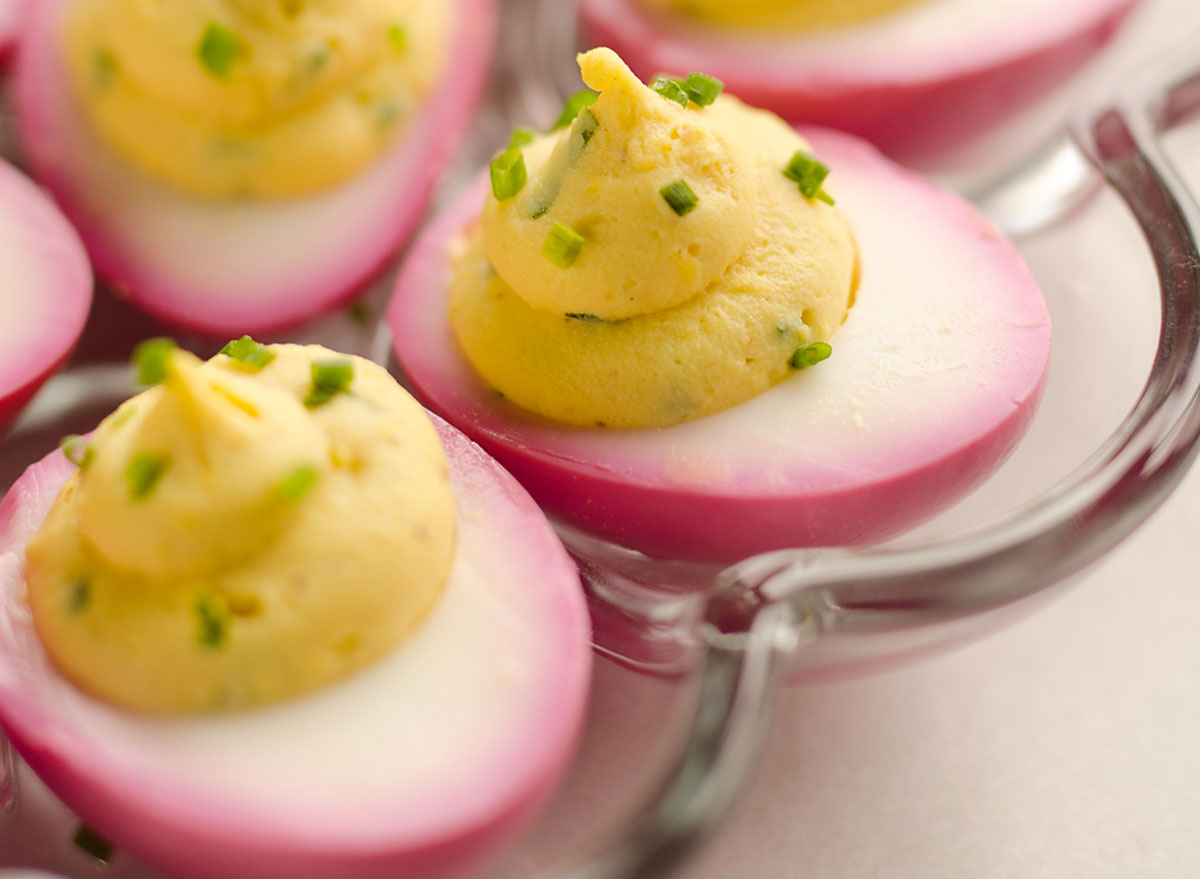 How you like your deviled eggs almost certainly has roots in your childhood. So make some standout memories for your kids and loved ones by adding a beautiful pink hue and a nice pickled kick to your family's version.
Get the recipe from The Creative Bite. 
Sweet and Salty Puffcorn Mix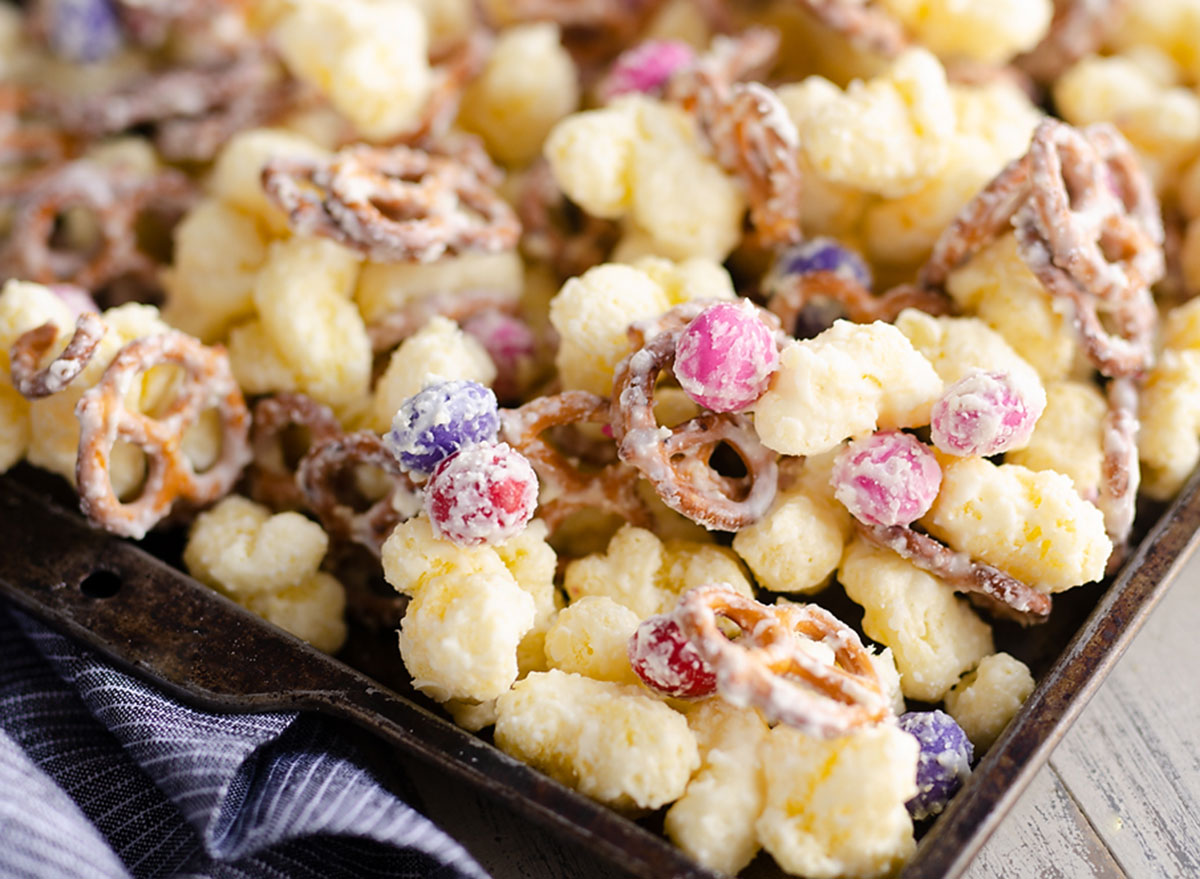 Dress up your puffcorn with pretzels, M&Ms, and white chocolate for a snack that's greater than the sum of its parts. It's one of the easiest show-stopping snacks you can make, and it stores well for later, too.
Get the recipe from The Creative Bite.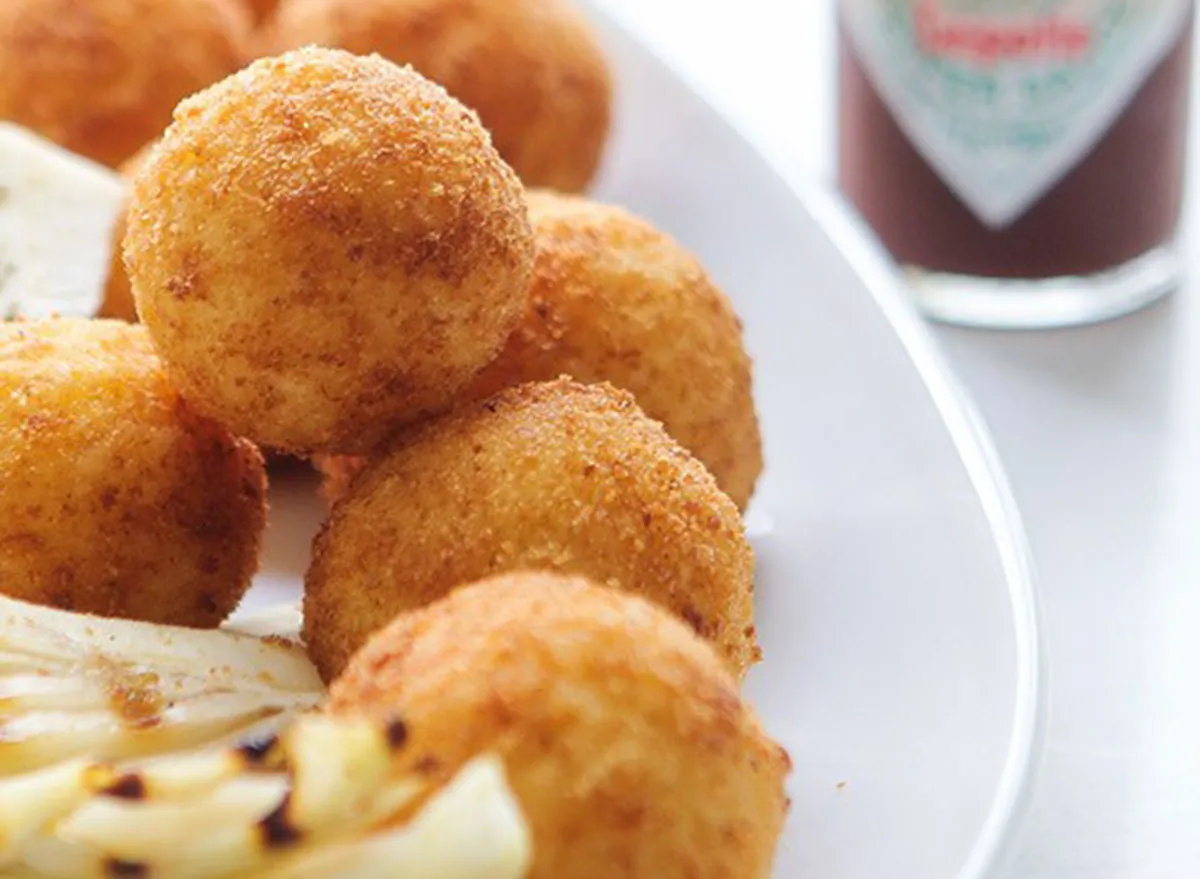 Arancini are always fun to make, and even more fun to eat. You'll flavor the rice with some Tabasco sauce to give it a bit of heat, and you'll sneakily hide mozzarella in the middle. Once these rice balls get fried up, the gooey, melty center will surprise and delight at first bite.
Get the recipe from Real Food By Dad.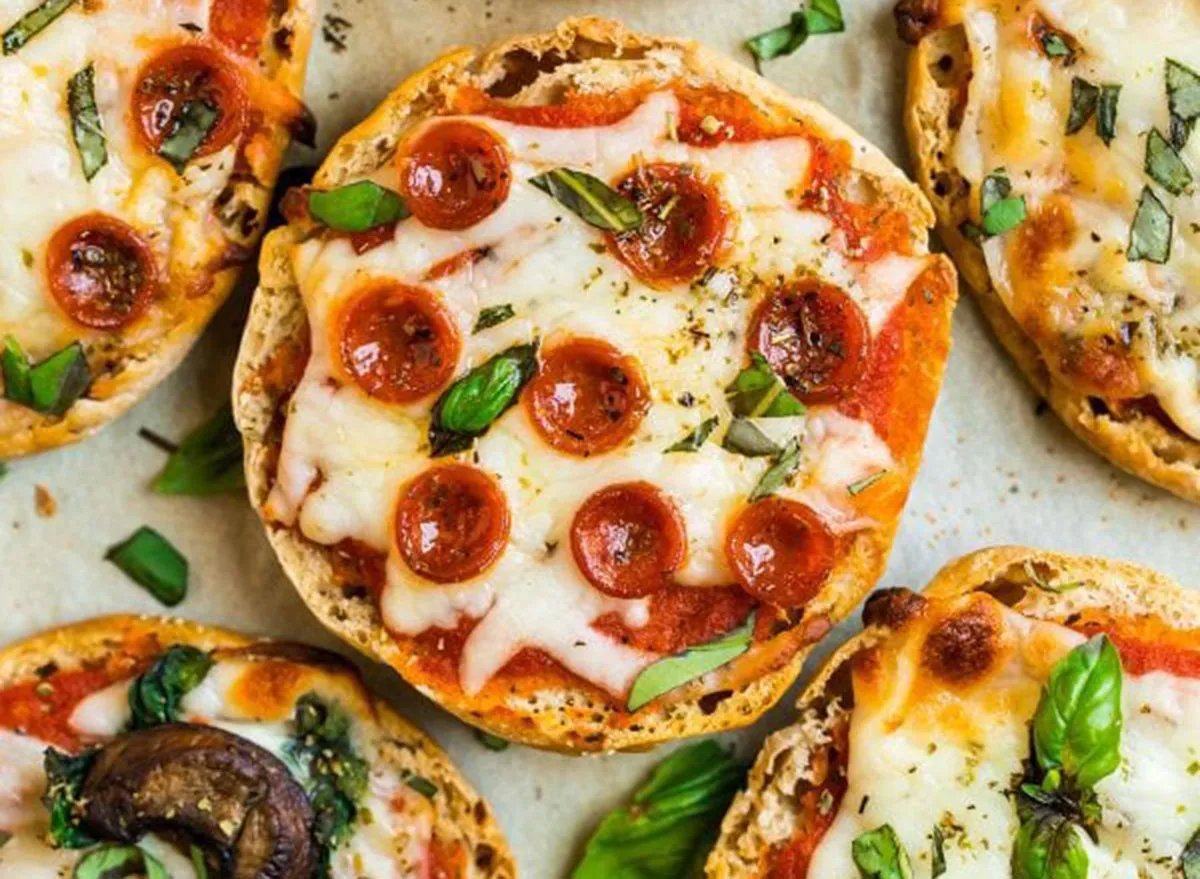 Turn the bland and boring English muffins into an opportunity for creative mini pizzas. It's such a great hack for when you realize lunch is 15 minutes away, and you have the biggest craving for your favorite food.
Get the recipe from Well Plated. 
Caramel-Stuffed Nutella Cookies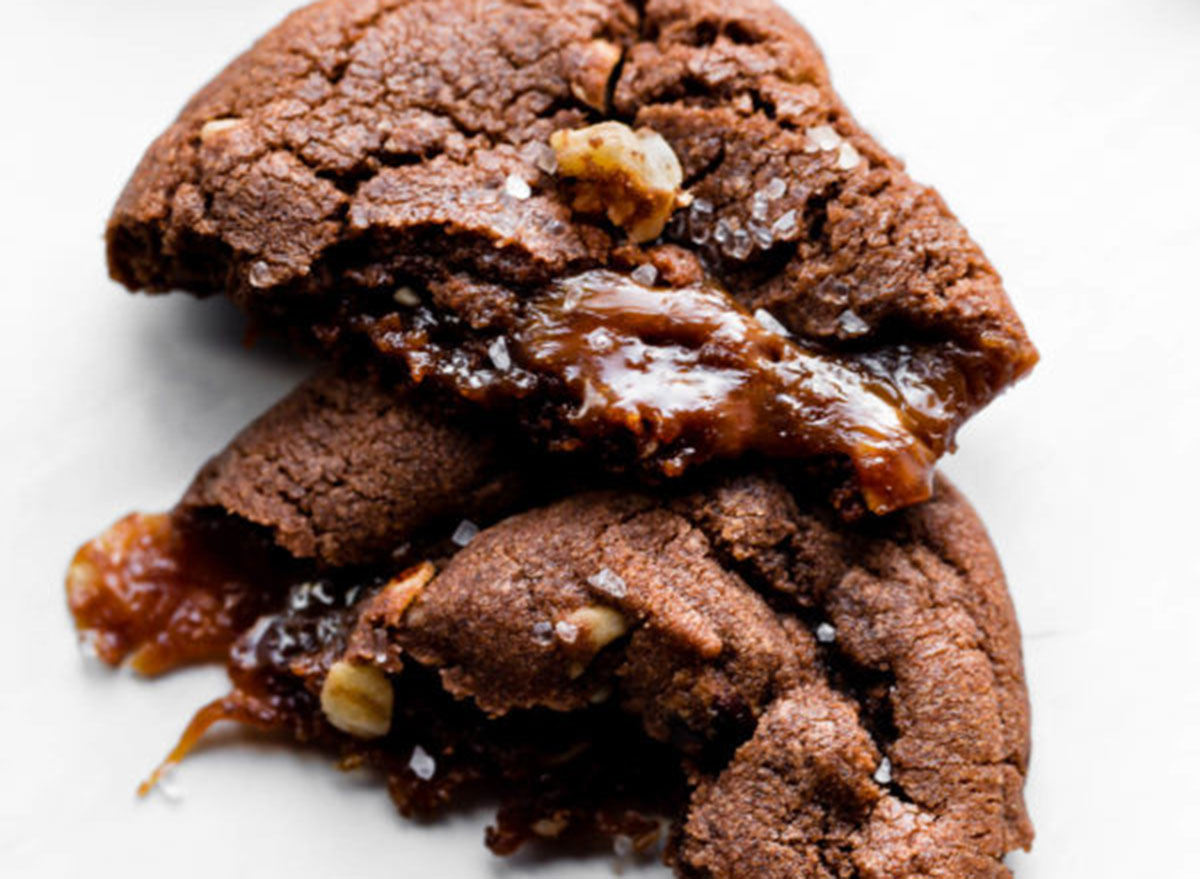 Not sure many chocolate cookies can compete with the indulgent, gooey center of these caramel-stuffed creations. If we could only bake one cookie for the rest of our lives, it would probably be this one.
Get the recipe from Sally's Baking Addiction. 
Two-Ingredient Ice Cream Bites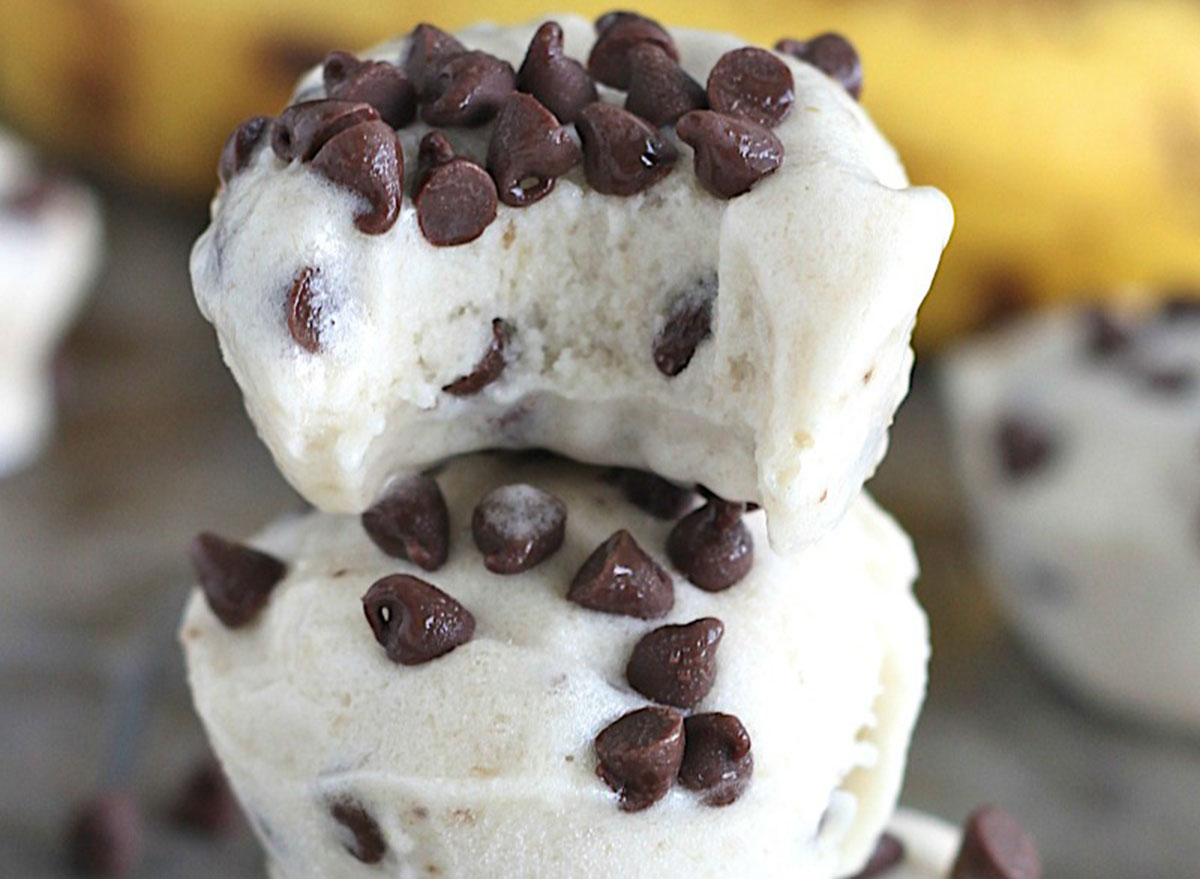 Moms know that sweet cravings are never too far away, and this blogger mom created the most ingenious dessert hack of all time. The recipe only needs two ingredients, one of which is a fruit! Brava!
Get the recipe from The Baker Mama. 
Lasagna-Stuffed Zucchini Bowls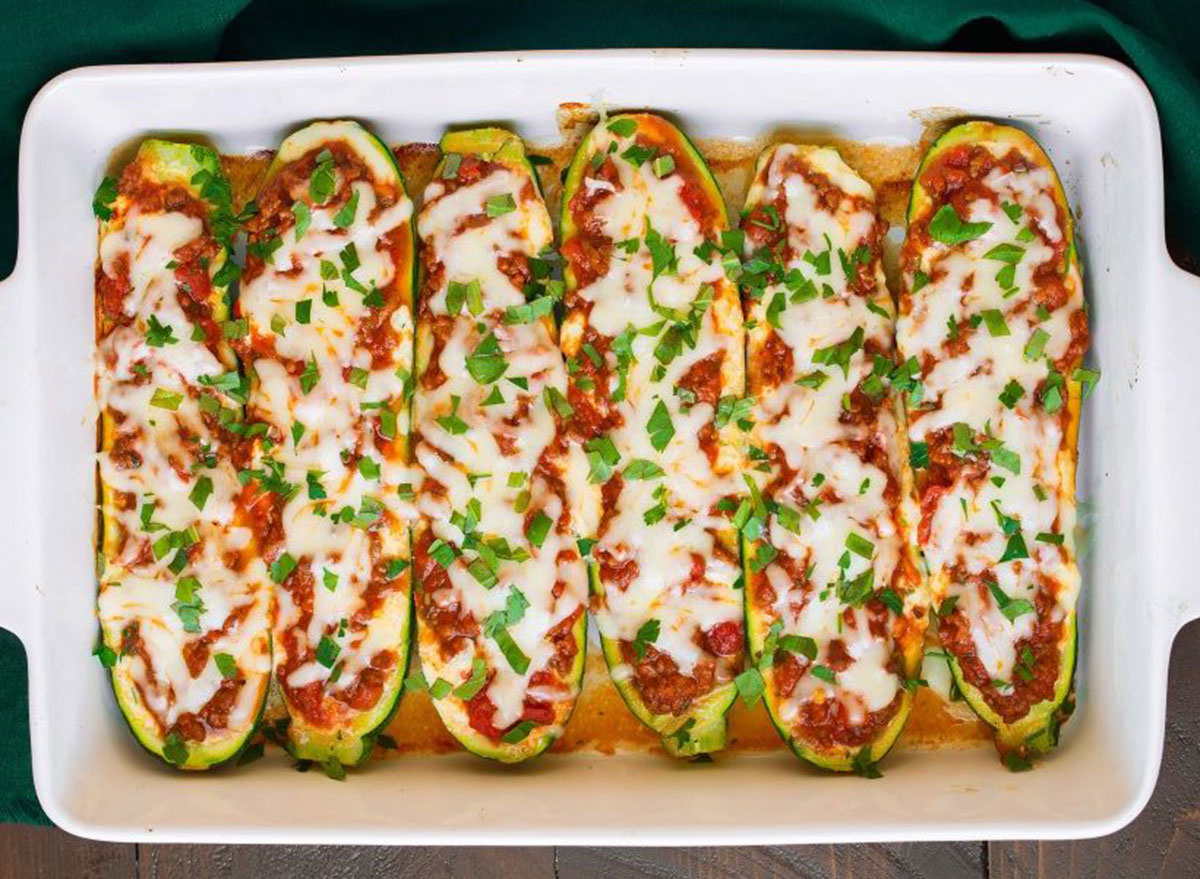 Anything shaped like a boat and then loaded with a delicious crew of ingredients is a winner in our book of fun recipes. This lighter take on lasagna brings all the craveable textures and flavors, with an extra serving of veggies.
Get the recipe from Cooking Classy. 
Taco-Stuffed Bacon Wrapped Jalapeño Poppers
Stuff anything with well-seasoned meat and cheese, and you'll have a visually stunning bite. But wrap the whole thing in bacon, and there's really no contest on the visual appeal, or the flavor. Making this dressed up classic right at home is an hour well spent.
Get the recipe from Taste and Tell Blog. 
Cheddar-Stuffed Sweet Potato BBQ Turkey Meatloaf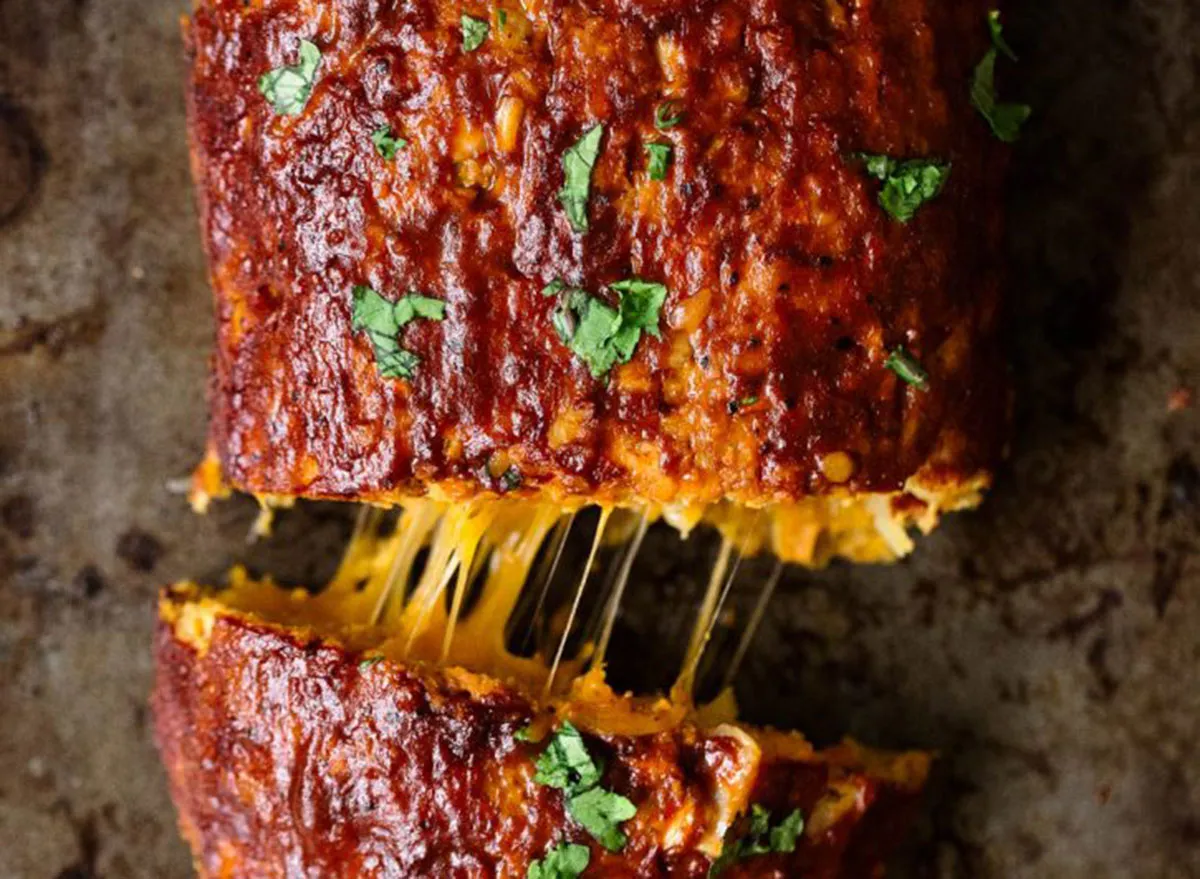 A meatloaf is a great starter dish when you don't have much experience preparing meaty mains. Make yours infinitely better with the addition of sweet potato, and a stuffing of cheddar cheese.
Get the recipe from Ambitious Kitchen. 
Crazy Dough Stuffed Bread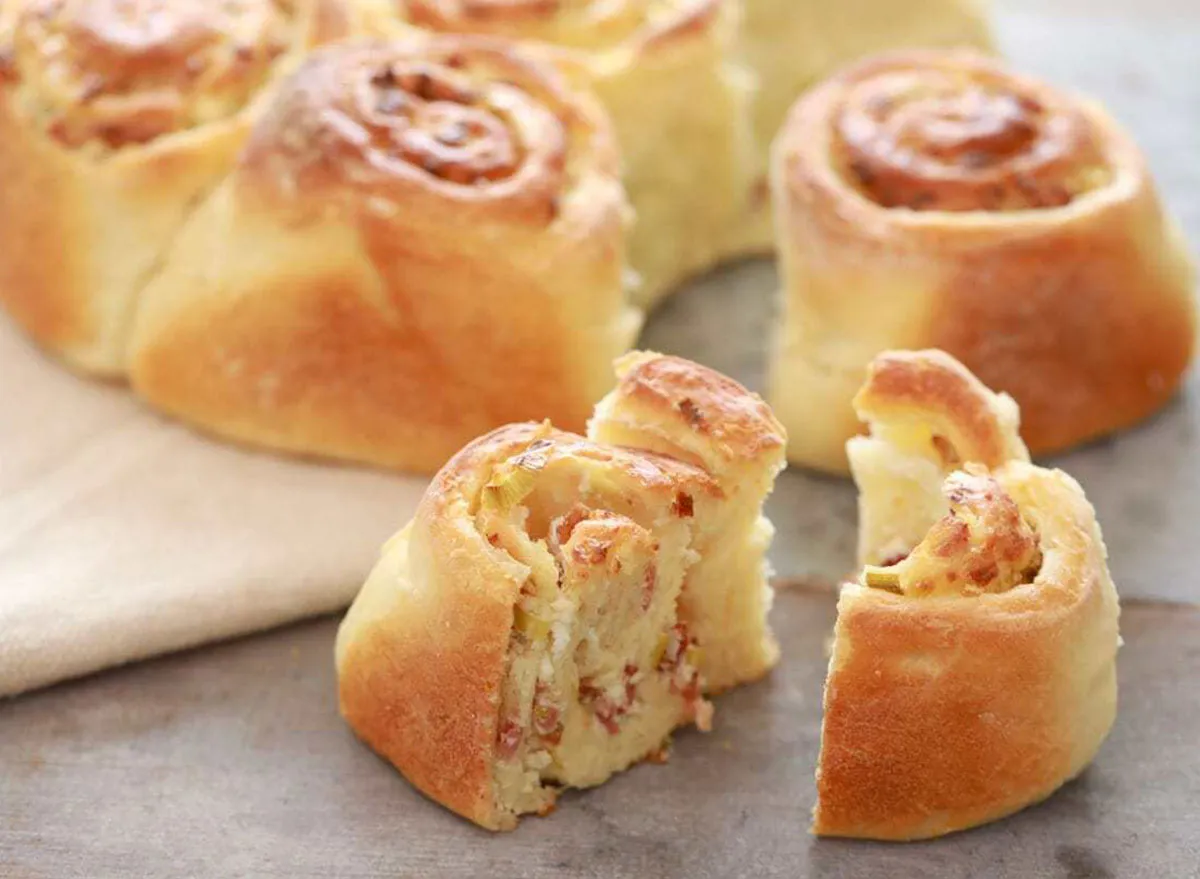 If you make the base dough for this recipe, there are dozens of ways to use it for inspired bakes. But we really love this stuffed bread because it's pull-apart and features a great combo of bacon and cream cheese.
Get the recipe from Bigger Bolder Baking.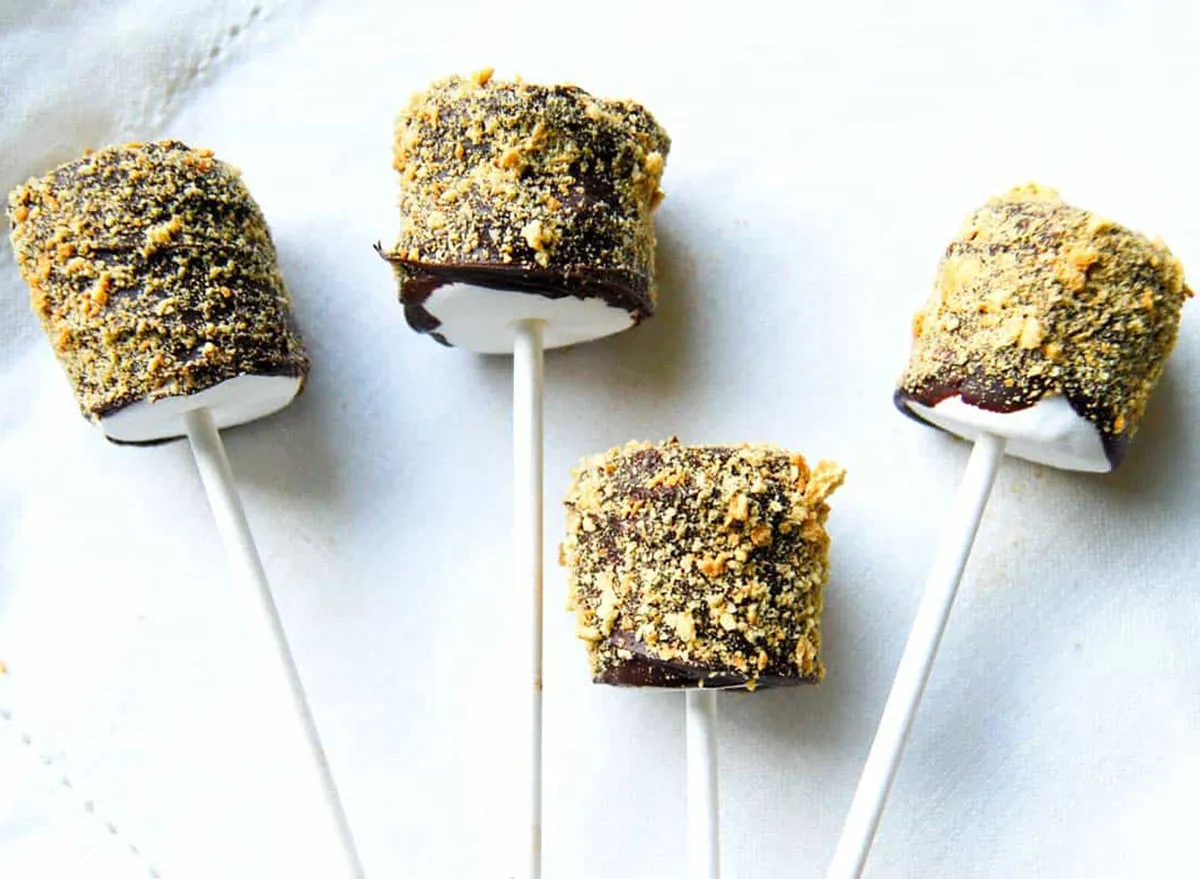 This recipe proves that there's more than one way to do s'mores right. Think of it as a deconstructed version where you'll start with a marshmallow base (on a stick), and roll it in the rest of the classic s'mores ingredients.
Get the recipe from Inspired Taste. 
Mura Dominko
Mura is ETNT's Executive Editor, leading the coverage of America's favorite restaurant chains, grocery stores, and viral food moments.
Read more about Mura