Supermodel Gigi Hadid's Metabolic Disorder
You're not the only one who can work out diligently and maintain a well-balanced diet but still struggle with a stalled metabolism. In fact, even supermodels can be a victim of this particular metabolism-slowing health problem that affects 14 million Americans.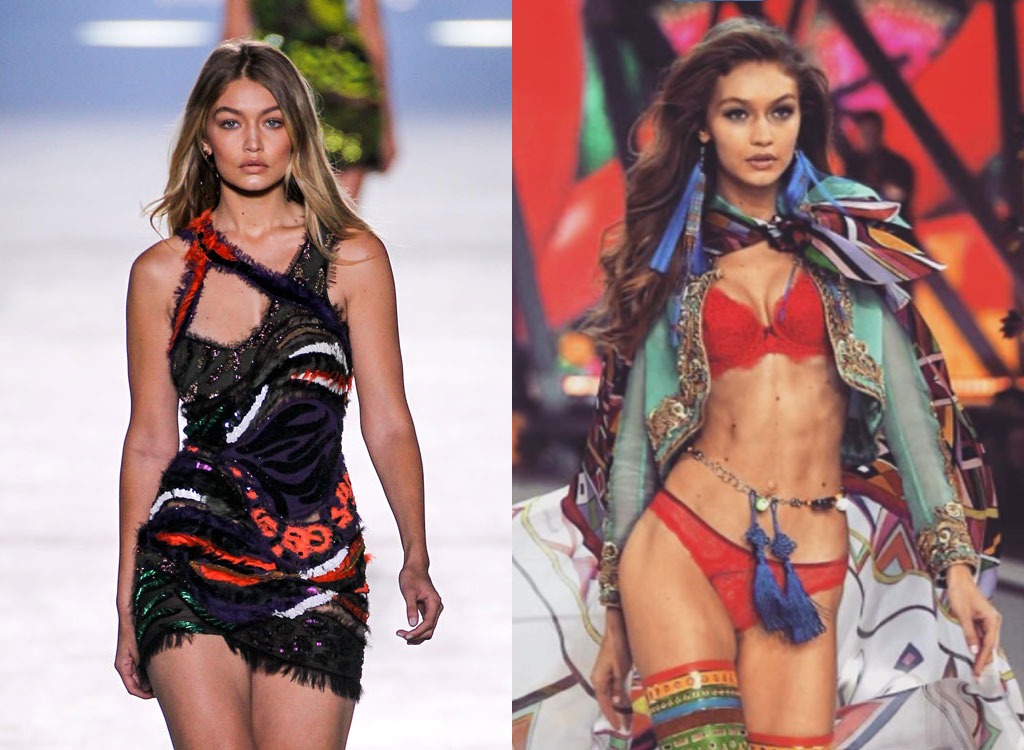 From gracing 16 covers of Vogue to strutting down the catwalks of dozens of fashion week shows, to say that supermodel Gigi Hadid is busy would be an understatement. But despite her jam-packed schedule, the 21-year-old still finds time to maintain a rigorous exercise routine. While she grew up playing volleyball, now, the secret behind the Victoria's Secret model's sculpted abs and toned arms is her boxing workouts.
On the outside, the young model appears to be the epitome of prime physical fitness. But as the new face of Reebok's #PerfectNever campaign, Hadid recently revealed her sculpted body is far from perfect. "My metabolism actually changed like crazy this year. I have Hashimoto's disease," she said, according to ELLE. "It's a thyroid disease, and it's now been two years since taking the medication for it."

Reebok recently announced Gigi Hadid, who regularly boxes to stay fit and maintain her toned body, would be the new face of their #PerfectNever campaign.
So what exactly is Hashimoto's disease and why is it messing with this model's metabolism? This autoimmune disease causes your immune system to attack your thyroid gland, a little butterfly-shaped gland found in your throat that controls your metabolism through the production of hormones. When your thyroid gland is under attack, it can cause inflammation and reduce the functionality of your metabolism, muscle strength, weight maintenance, and mental functioning. Estimates vary, but upwards of 14 million Americans live with this common medical condition. It's most often found in middle-aged women, but it can occur in men and women of all ages.
Because Hashimoto's can cause a generalized slowing of one's metabolism and reduction in their basal metabolic rate (or BMR), patients can experience swings in weight. "[A change in metabolism] can lead to changes in the way their body expends energy," explains Dr. Reshmi Srinath, assistant professor of Endocrinology, Diabetes and Bone Diseases at Mount Sinai. "With a lower metabolic rate, people may gain excess weight eating a similar diet."
Since her diagnosis, Hadid has adapted her lifestyle to accommodate these metabolic changes. Responding to a commenter who pointed out her recent weight loss and muscle gains on her Instagram, Gigi described why her exercise routine has changed her appearance since she first rose to fame as a 17-year-old model: "Yes, I've lost some 'baby fat,' but muscle mass from my intensive volleyball training in high school has changed over the years into lean muscle from boxing." Her positive attitude proves that you don't have to let a medical diagnosis get the better of your body goals.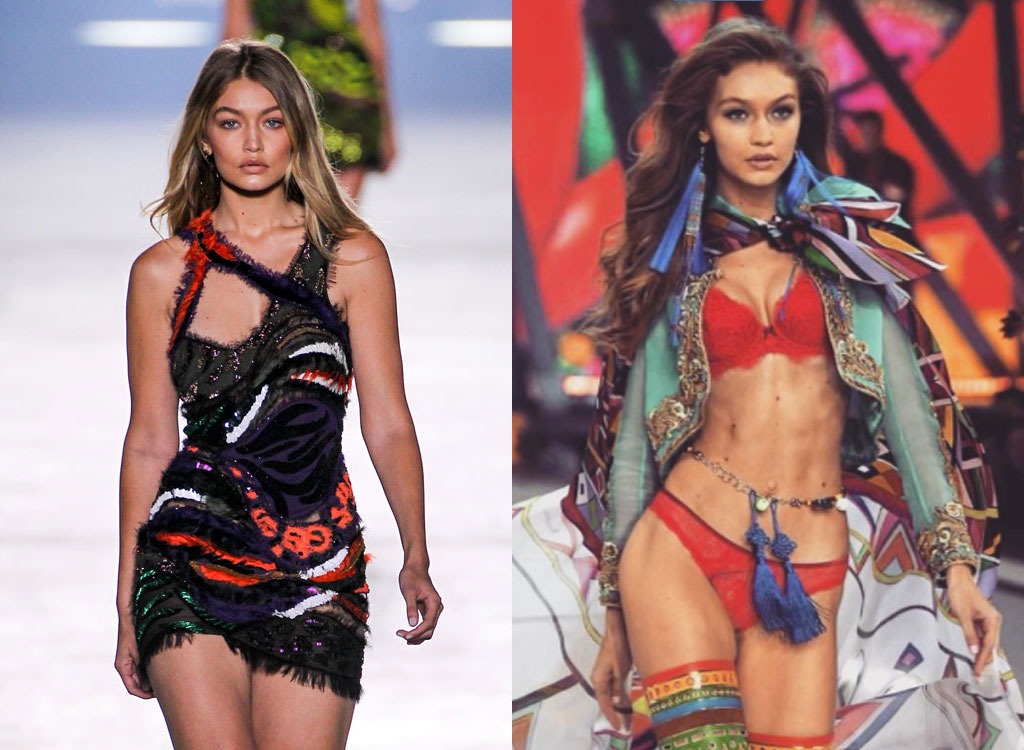 Hadid—walking for Versace in 2015 (left) walking for Victoria's Secret in 2016 (right)—says her metabolism has significantly changed since she began taking medicine for Hashimoto's disease two years ago. The autoimmune disease, which decreases functionality of your metabolism-controlling thyroid gland, can cause weight gain and fatigue when not treated with proper medication.6254a4d1642c605c54bf1cab17d50f1e
Although the disease is essentially incurable, it's quite manageable (as shown by Gigi's killer bod at Victoria Secret's 2016 fashion show). Doctors will typically prescribe a calibrated dose of thyroid replacement medicine to counteract your out-of-sync hormones. If you're struggling to lose weight but eating a healthy diet, you might want to consider getting checked out for the disease by your doctor. Fortunately, thyroid screening is a simple blood test. Don't suffer from a thyroid disease? You can still speed up your metabolism with these 55 Best Ways to Boost Your Metabolism.
Images courtesy of @gigihadid
Olivia Tarantino
Olivia Tarantino is the Managing Editor of Eat This, Not That!, specializing in nutrition, health, and food product coverage.
Read more about Olivia