Healthy Meals from Boston Market That Will Help You Lose Weight Fast
Walking through the door you're immediately overwhelmed with smells reminiscent of a home-cooked Thanksgiving meal with all the trimmings: turkey, potatoes, gravy and stuffing—you name it, they've got it.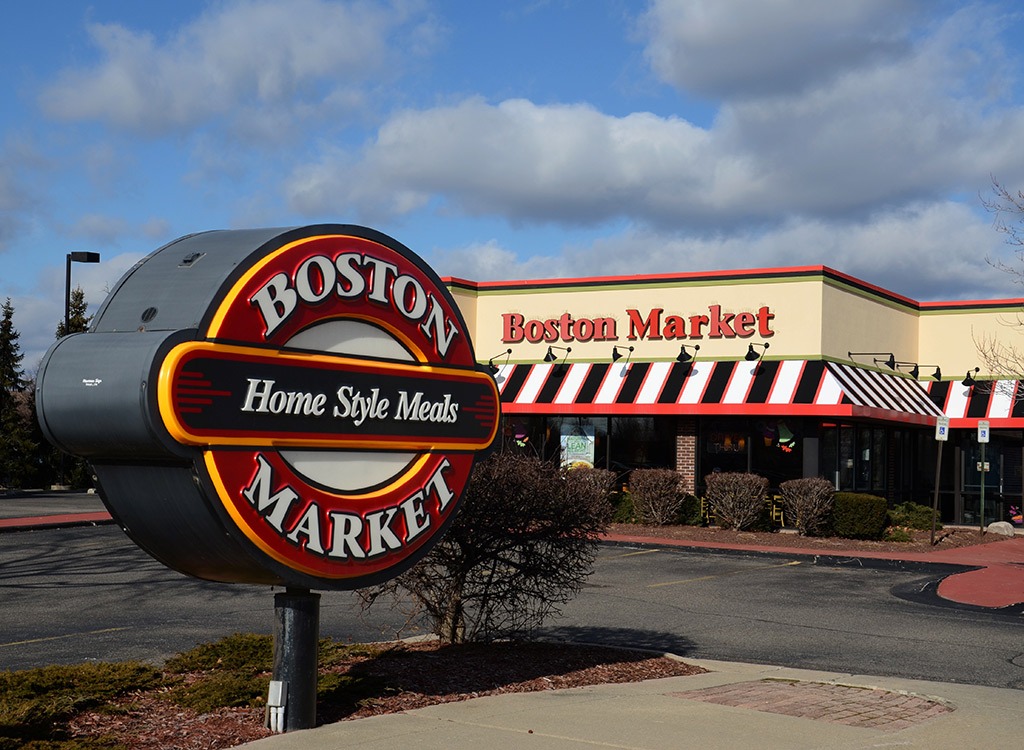 That's right, we're talking about Boston Market, the unofficial home to a mixed bag of lean proteins and calorie-dense side dishes. Though it's possible to piece together a healthy individual meal platter that aligns with your weight loss and health goals, it's easy to get tripped up along the assembly line if you go into the restaurant without a game plan. And that's where we come in!
Whether you're cutting back on carbs, watching your sodium intake or just want the best bang for your caloric buck without feeling deprived, we've got you covered. Think of this list as your go-to guide for the best individual meal platters for your waistline. Order these combos to keep the pounds flying off!
IF YOU'RE STEERING CLEAR OF FAT….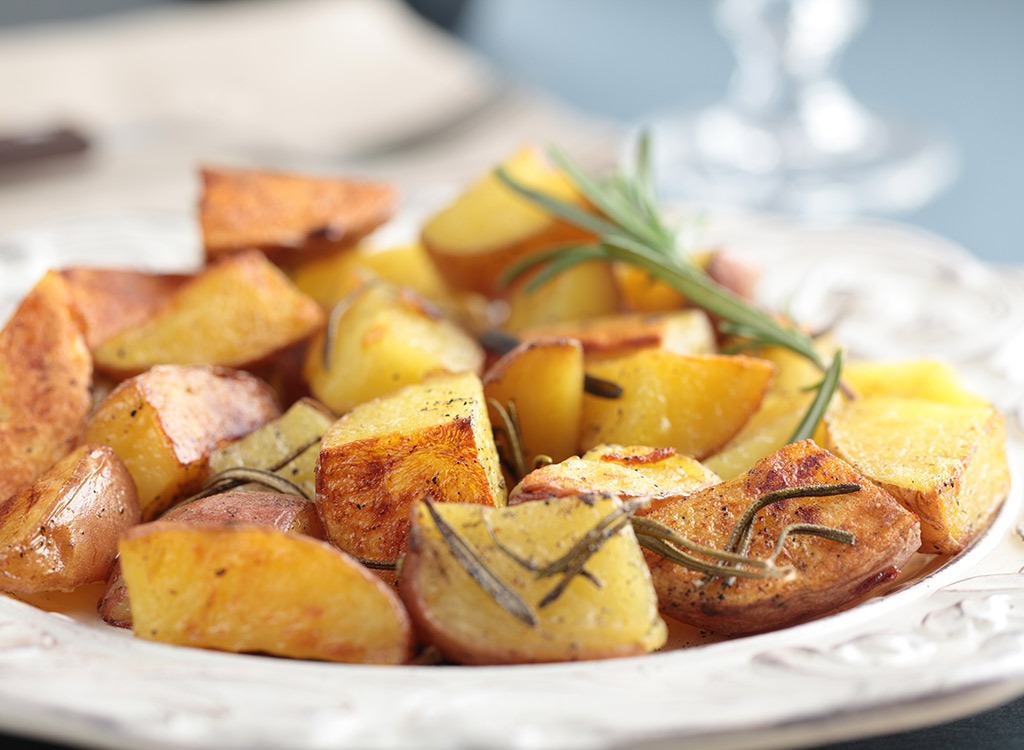 Quarter White, Skinless Rotisserie Chicken with Sweet Corn and Garlic Dill New Potatoes
440 calories, 7 g fat (1.5 g saturated fat), 840 mg sodium, 46 g carbs, 3 g fiber, 8 g sugar, 55 g protein
If you're suffering from high-cholesterol or simply looking to take in less fat, this chicken, corn and new potato plate should be your go-to. It carries just nine percent of the day's recommended fat, which isn't too shabby for a fast-food meal! If you're worried this combo won't pack big enough flavor, ask your server for a side of their tangy, fat-free Zesty Barbecue Sauce. Even if you polish off the entire lot it will only add 40 calories, 240 mg sodium and 9 grams of sugar to your order.
IF YOU'RE CUTTING CALORIES OR CARBS…
Regular Turkey Breast with Two Orders of Fresh Steamed Vegetables
340 calories, 17 g fat (0 g saturated fat), 970 mg sodium, 15 g carbs, 6 g fiber, 4 g sugar, 32 g protein
This low-cal order pairs flavorful, juicy turkey meat with a mix of broccoli (a veggie that fights off fat storage), carrots, zucchini, yellow squash and green beans that have been tossed in olive oil, salt and pepper. To add to that classic home-cooked taste you crave, top your order with a drizzle of gravy for an additional 10 calories and 2 grams of carbohydrates.
IF YOU WANT A HOMESTYLE MEAL…
Quarter White, Skinless Rotisserie Chicken with Mashed Potatoes and Sweet Corn
580 calories, 15 g fat (6 g saturated fat), 1,300 mg sodium, 58 g carbs, 4 g fiber, 9 g sugar, 58 g protein
Just because you refuse to eat anything short of a classic homestyle meat and potatoes meal doesn't mean you have to totally blow your diet or spend hours at the gym burning off excess calories. This good-for-you platter is packed with all three primary classics: chicken, mashed potatoes and corn, a veggie that's rich in magnesium, a mineral that aids muscle growth and strength.
Related: Want to create a better-than-Boston-Market chicken dish at home? Try making one of these delicious healthy chicken recipes.
IF YOU'RE WATCHING YOUR SODIUM…
3 Piece Dark, Skinless Rotisserie Chicken with Sweet Corn and Garlic Dill New Potatoes
500 calories, 17 g fat (4 g saturated fat), 770 mg sodium, 46 g carbs, 3 g fiber, 9 g sugar, 47 g protein
Though all of our meal choices are easy on your health and waistline, this is your best bet if you're trying to cut back on excess salt—a wise move if you have high blood pressure or tend to become bloated easily. The savory combination of chicken, corn and garlicky potatoes (a vegetable that, surprisingly, can help you lose weight fast) is sure to please your taste buds and tummy alike.
IF YOU REFUSE TO SKIP THE CORNBREAD…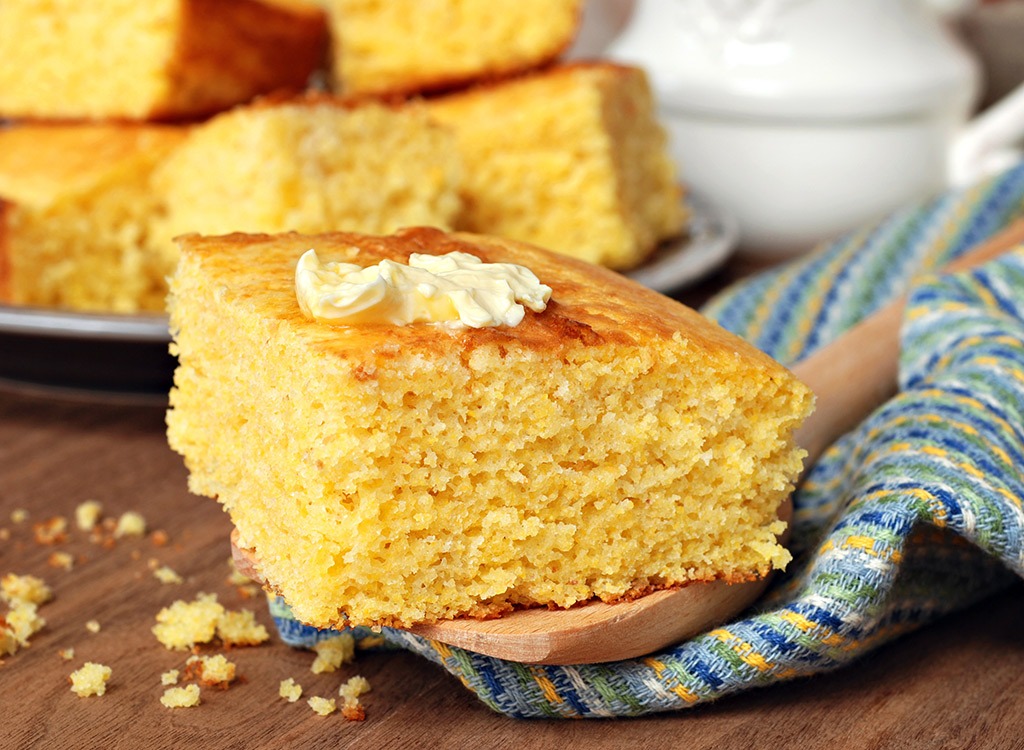 6254a4d1642c605c54bf1cab17d50f1e
Quarter White Skinless Rotisserie Chicken with Cornbread and Green Beans
480 calories, 12 g fat (4.5 g saturated fat) 1,130 mg sodium, 43 g carbs, 5 g fiber, 15 g sugar, 53 g protein
The cornbread is arguably the most popular item at Boston Market, but each one contributes 170 calories and 13 grams of sugar to your meal. Not good news if you're trying to lose weight fast! If you want to indulge in one (yes, just one), you've just got to play it smart by selecting other menu items that are low in calories like the skinless chicken and butter-topped green beans. This platter trio serves up a whopping 53 grams of muscle-building protein and is relatively easy on the waistline considering it includes the indulgent bread.
FOR HUNDREDS MORE WEIGHT-LOSS IDEAS, click here for our new book Eat This, Not That! 1,247 Awesome Slimming Swaps. Order now to get your FREE GIFT!
Image: Susan Montgomery / Shutterstock.com