17 New Snacks Hitting Shelves This Spring
You'll want to try all of these.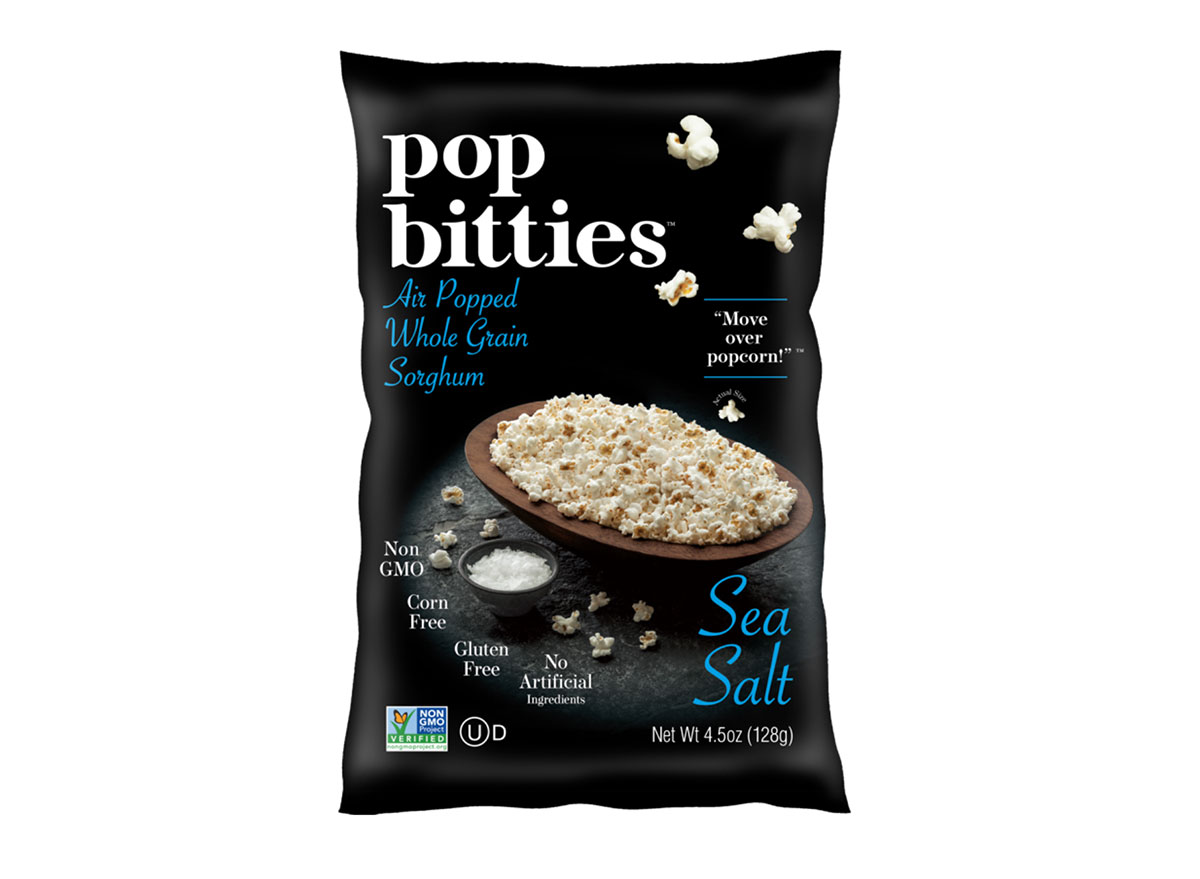 Almonds, popcorn, cheese sticks… sometimes the same ol' snacks can get a bit, well, stale. Don't have time to peruse the grocery store shelves to find the hottest new items? Don't worry—we've done it for you. Here, we've rounded up the best new sweet and savory foods that are hitting the supermarket shelves this spring. With all of these new healthy food products to choose from, this spring will be full of delicious snacks.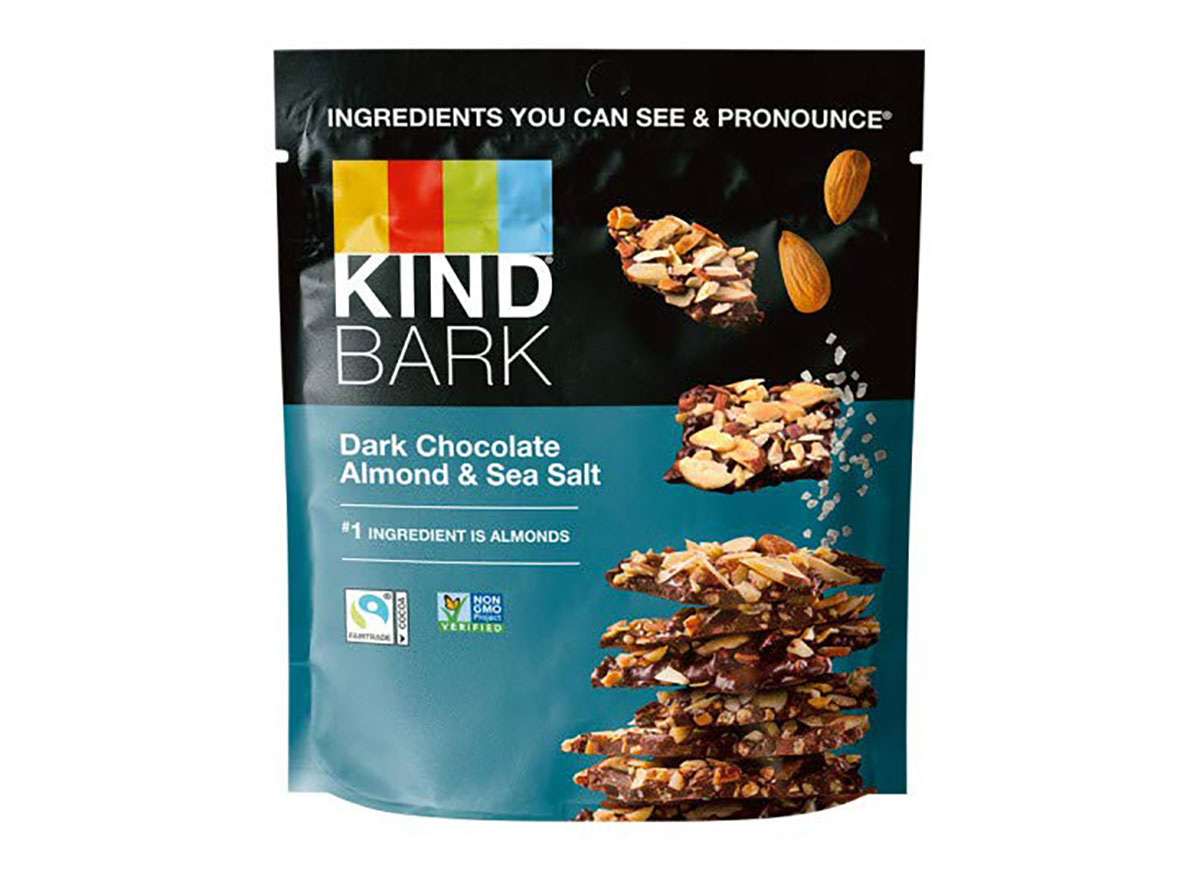 Now you don't have to choose between your chocolate craving and a healthy snack. KIND, makers of the fruit and nut bars you likely know well, is releasing a line of chocolate bark. Made primarily with nutrient-dense nuts, the bark is a protein-packed snack that will satisfy your sweet tooth. Available in Dark Chocolate Almond & Sea Salt, Dark Chocolate Almond & Salted Caramel, and Dark Chocolate & Roasted Peanuts, this bark will satisfy every craving.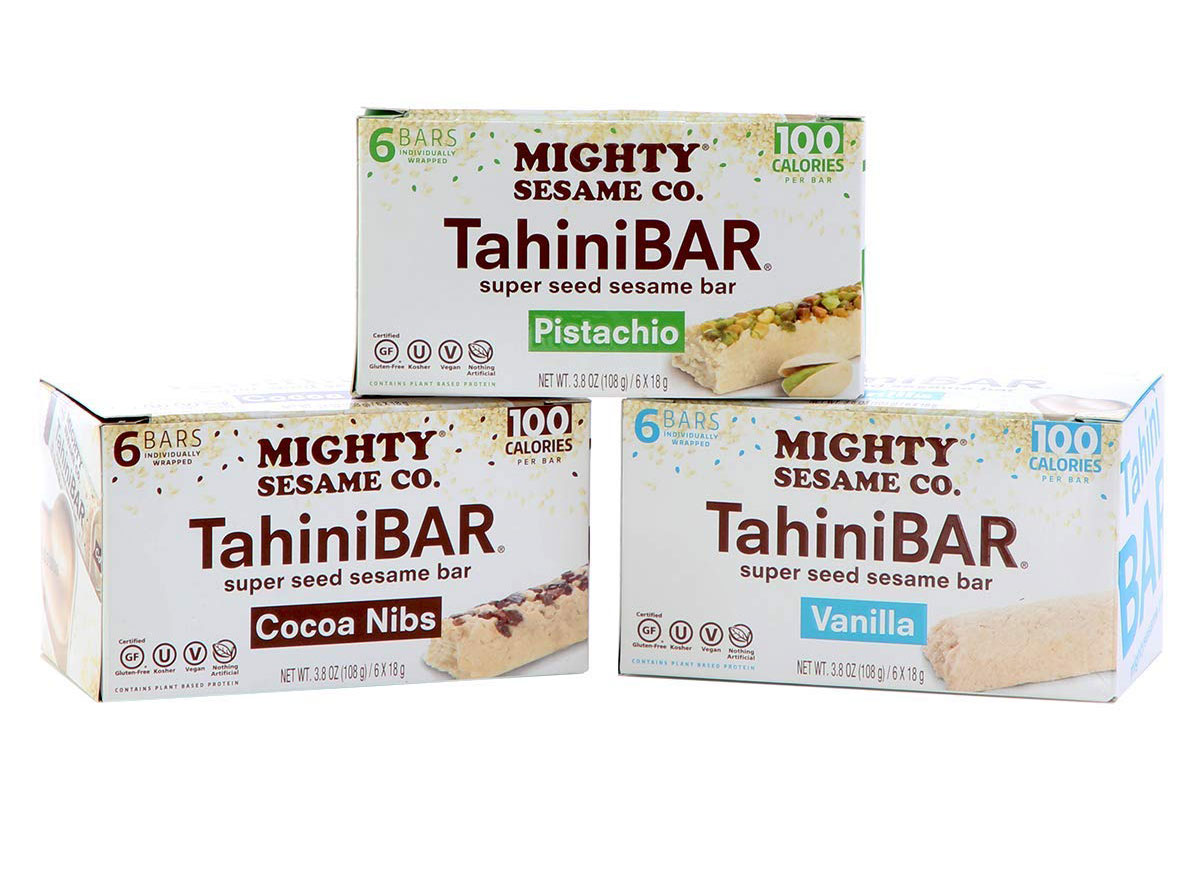 Using tahini in a sweet snack bar may sound odd, but so did dessert hummus until we tried it! Mighty Sesame is taking the traditional Middle Eastern ingredient and infusing it into gluten-free snack bars that come in Pistachio, Cocoa Nibs, and Vanilla flavors. With just 100 calories per bar, this snack is also dairy-free, vegan, and kosher.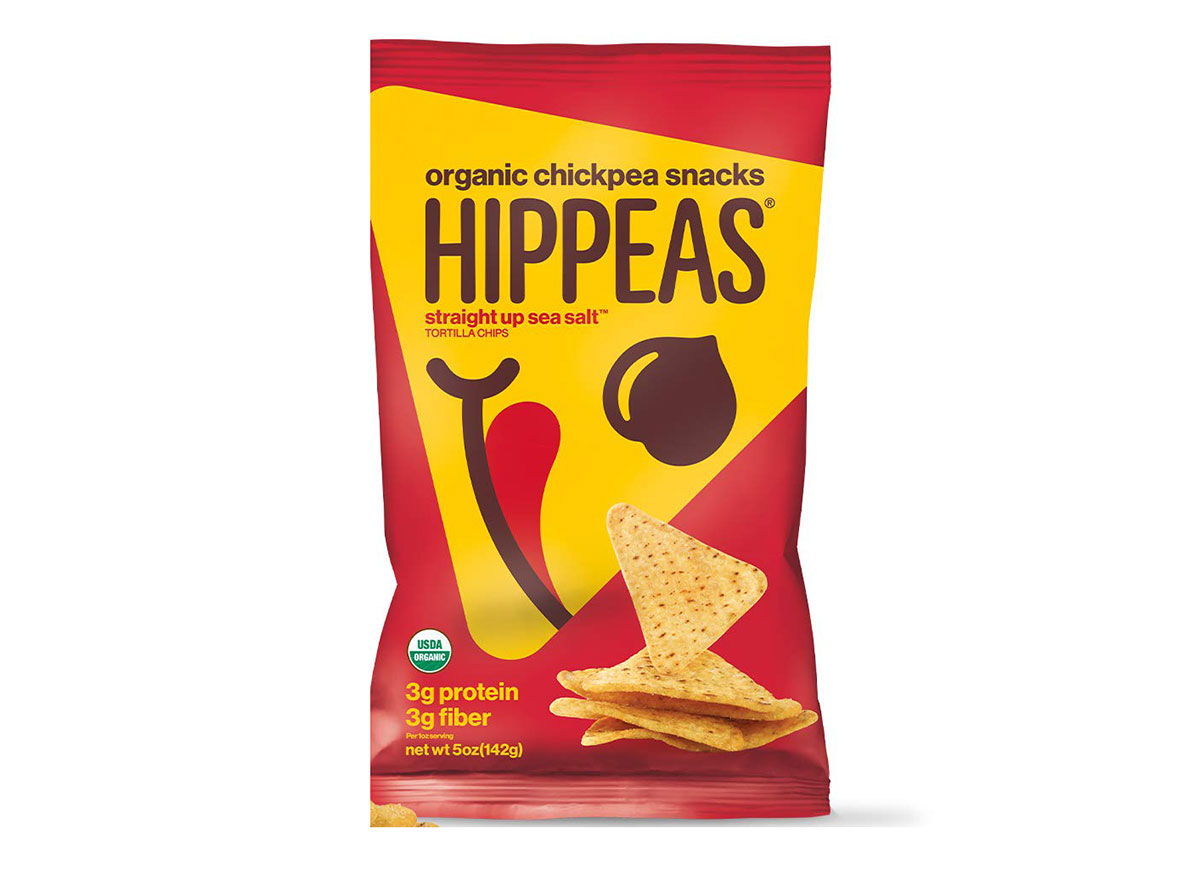 Known for their chickpea puffs, HIPPEAS has released a new salty snack: tortilla chips. Made with chickpeas, the chips have 3 grams of protein per 1 oz. serving size. Plus, they're gluten-free and vegan. Try them in Straight Up Sea Salt, Rockin' Ranch, and Jalapeño Vegan Cheddar flavors.
Applegate Naturals Charcuterie Plate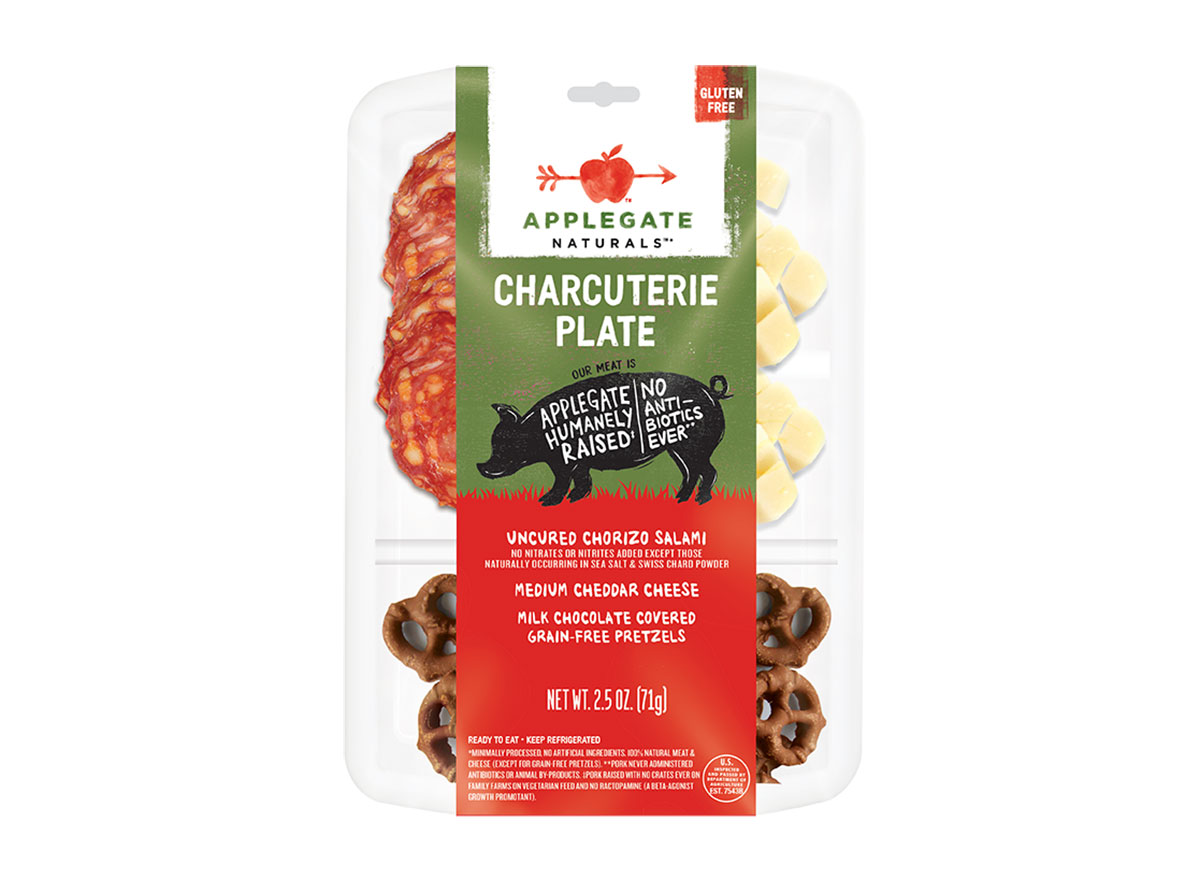 Who says you can't snack with class? Applegate is expanding its charcuterie plate line with a gluten-free option. Get uncured chorizo salami and cheddar cheese bites along with milk chocolate-covered grain-free pretzels. With 300 calories total and 21 grams of carbs, it's a snack that will fill you up and keep you full. Find this snack in the refrigerated section at Albertson's, Schnucks, or on FreshDirect.
SuperFat Keto Cookie Bites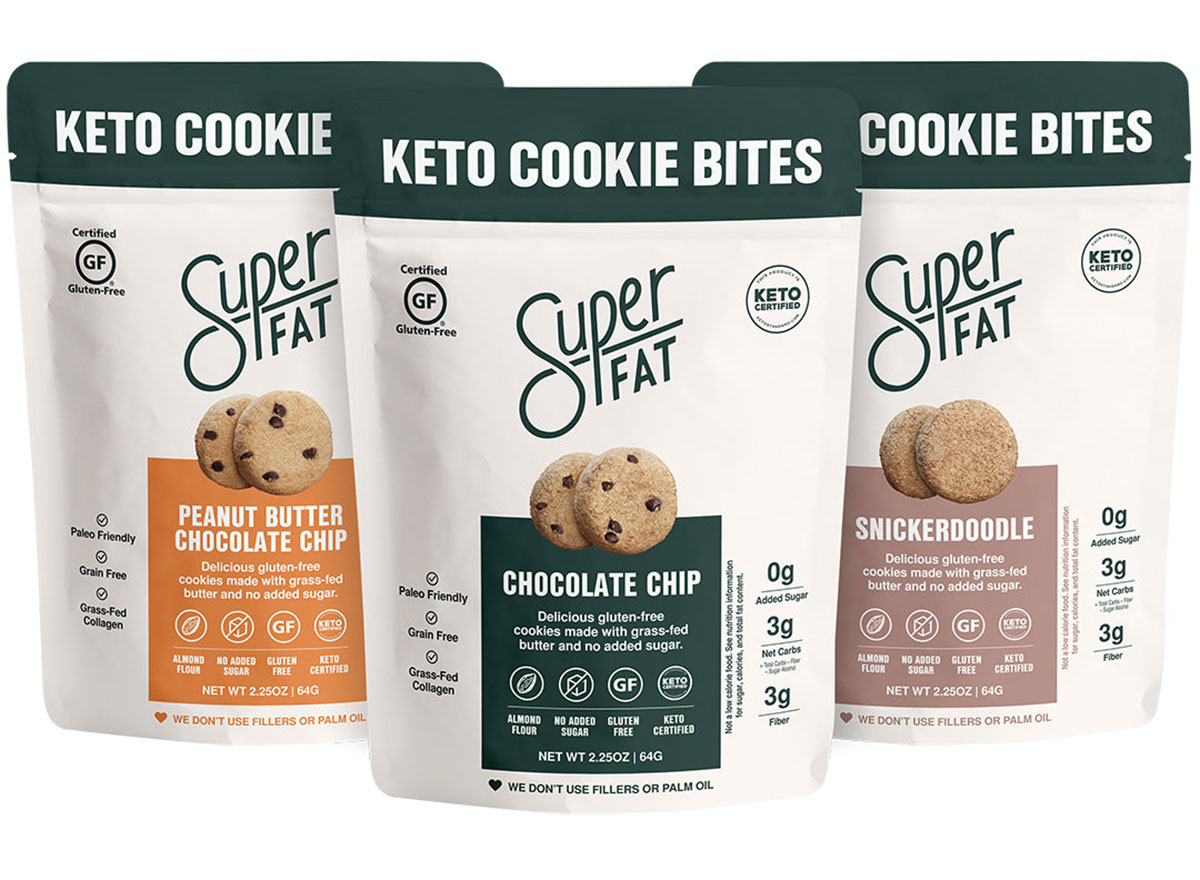 6254a4d1642c605c54bf1cab17d50f1e
Launched in 2019, SuperFat set out to create a high-fat, low-carb product that also tasted great. They did that with five varieties of nut butters, and now, the brand is getting into the cookie game. Available in chocolate chip, peanut butter chocolate chip, and snickerdoodle, these bite-size gems are tasty and hold true to the brand's mission: high in fat, low in carbs. Find them this month at your local grocery store or at SuperFat.com.
Veggies Made Great Superfood Veggie Cakes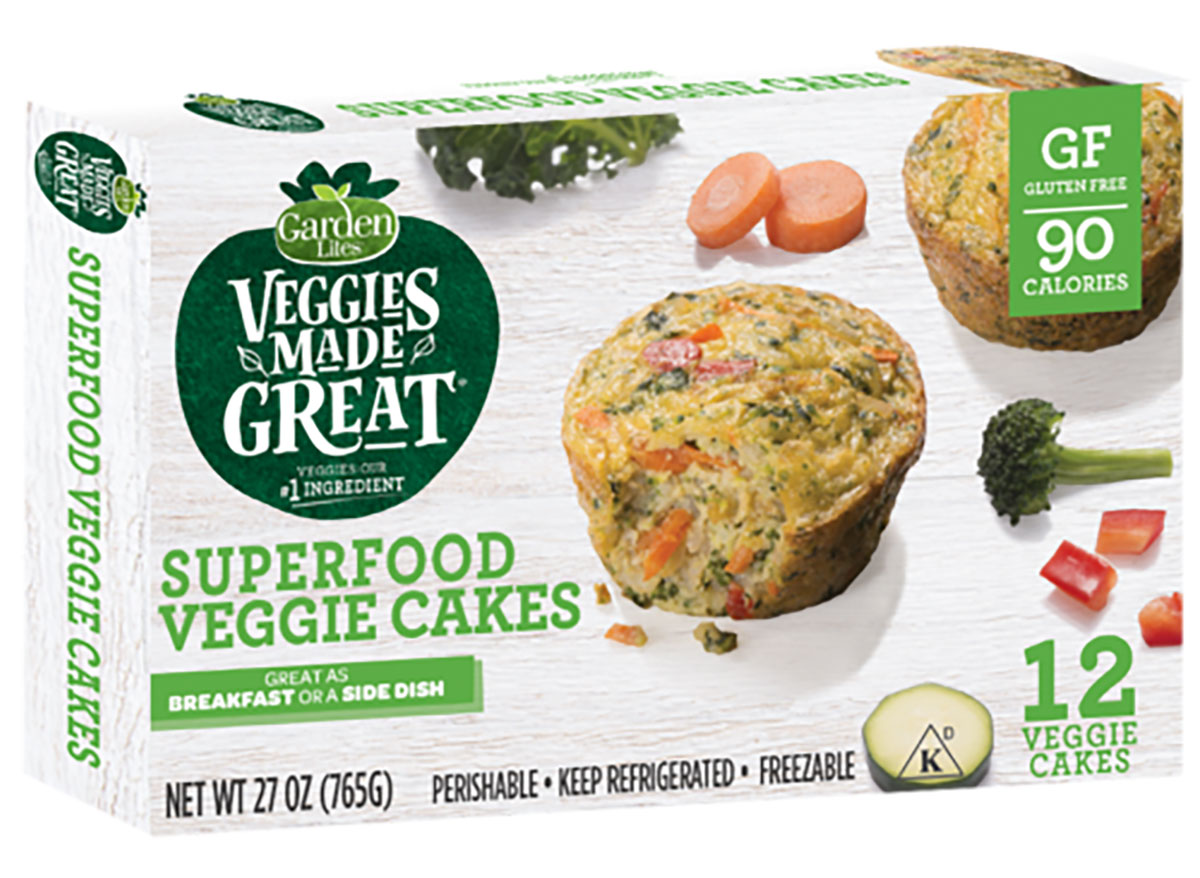 Whether you're trying to feed a picky kid or you're a picky adult, the new Veggie Cake flavors from Veggies Made Great is a perfect way to add some nutrition into your diet. The existing line of healthy food products will welcome flavors Quinoa, Butternut Squash, and Harvest Root to its ranks. Pick up these packs of 12 in the refrigerator section of your local Costco and get your fill of veggies in an allergy-friendly, bite-size snack.
Mikey's Buffalo-Style Chicken and Cauliflower & Broccoli Cheddar Pockets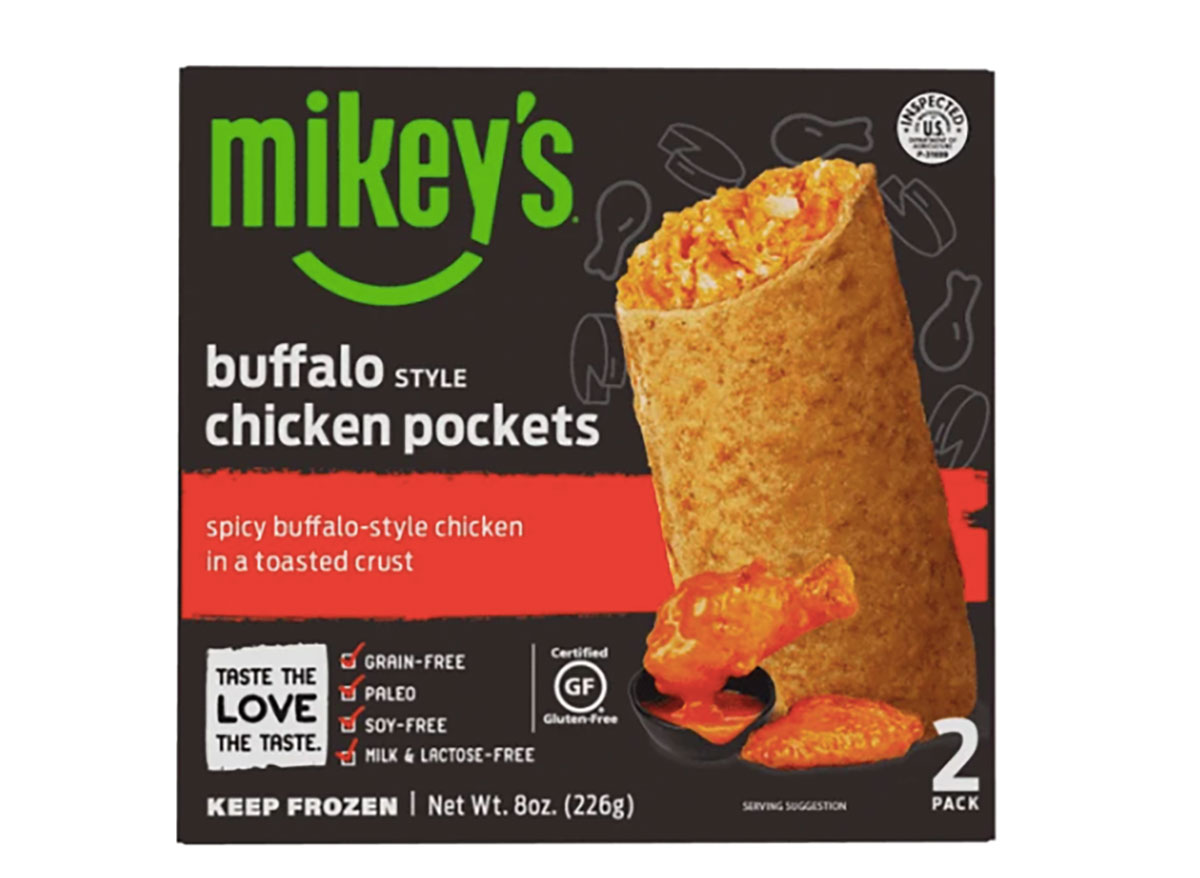 Gluten-free snacking just got better. Mikey's, well-known for its gluten-free and dairy-free handheld meals, is introducing two new flavors of pockets. Chef and owner Michael Tierney wanted to create a healthier option for frozen meals, and he did it with these. The Buffalo-Style Chicken and Cauliflower & Broccoli Cheddar pouches are free of six top allergens, including gluten and dairy. Find them at Sprouts Farmers Market and other grocery stores nationwide.
Yasso Dipped Greek Yogurt Bars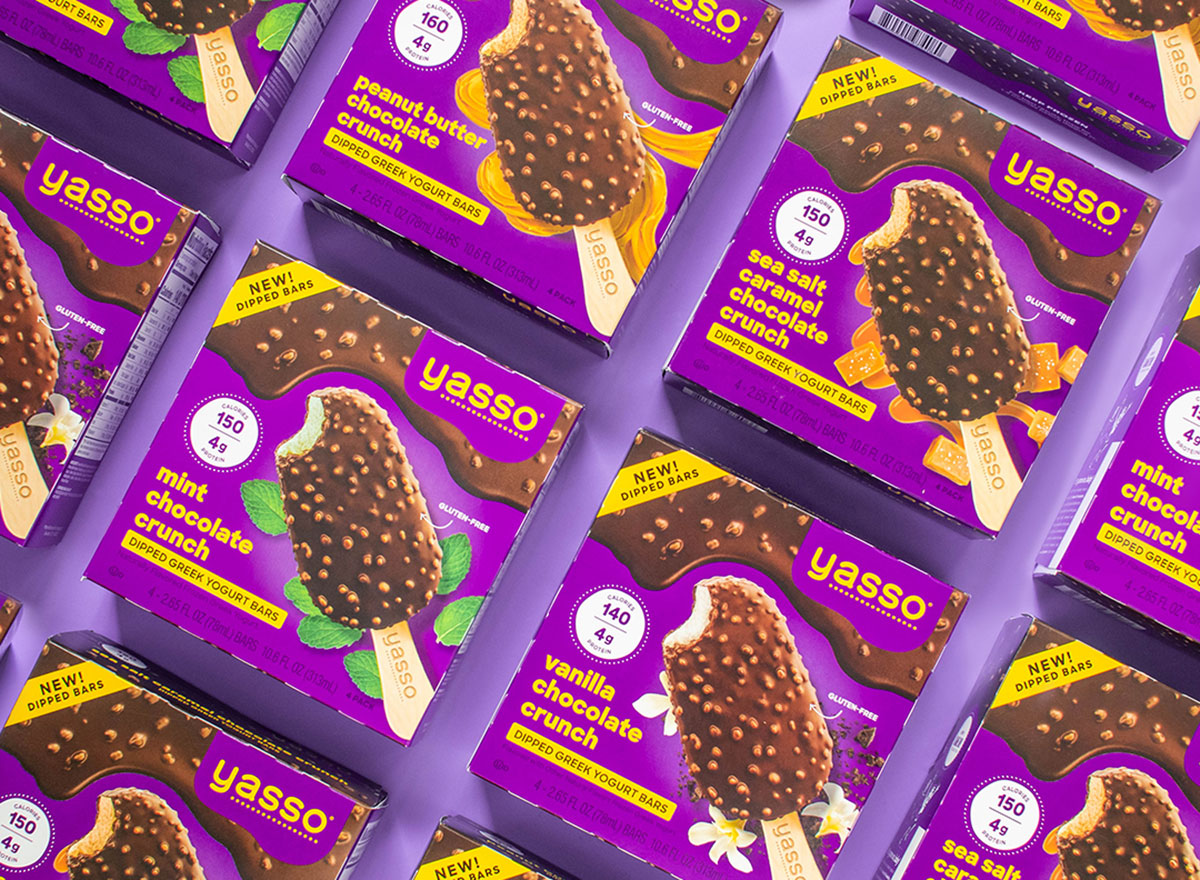 As the temperatures rise, so does the desire for colder snacks. Try Yasso's new Dipped Greek Yogurt Bars to satisfy that cold sweet tooth. Available in four flavors—Mint Chocolate Crunch, Peanut Butter Chocolate Crunch, Sea Salt Caramel Chocolate Crunch, and Vanilla Chocolate Crunch—each bar is made with creamy Greek yogurt dipped in a chocolatey coating and crisped quinoa. These bars are available at HEB and Publix now and will be for sale nationwide in April.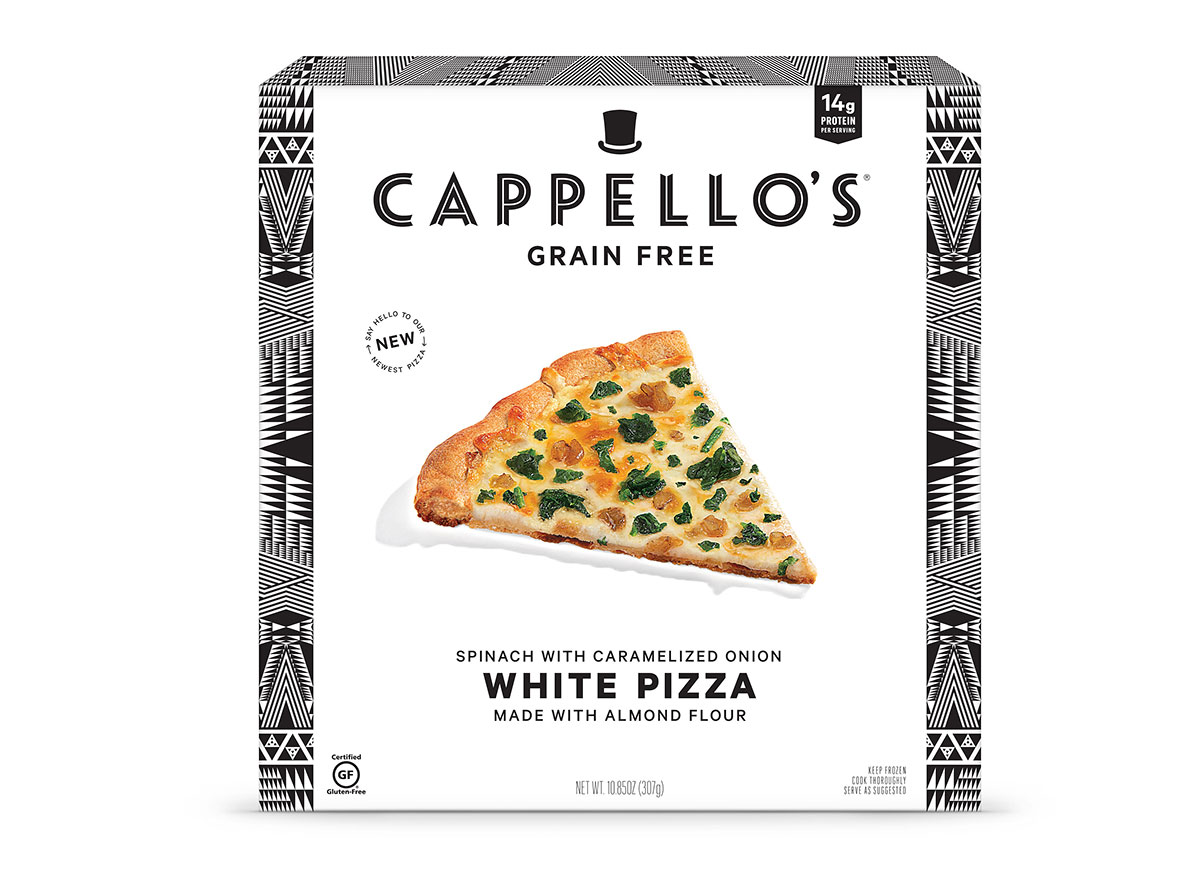 Hey, if you want to scarf down a pizza as a "snack," we won't judge. Known for its grain-free pasta and cookie dough, Cappello's is introducing two new pizzas to its line. The Margherita Pizza features whole milk mozzarella, fresh tomatoes, white cheddar, and basil, while the White Pizza is topped with whole milk mozzarella, caramelized onions, white sauce, and spinach. Find these pizzas at Whole Foods in May.
Blue Diamond Spicy Dill Pickle Almonds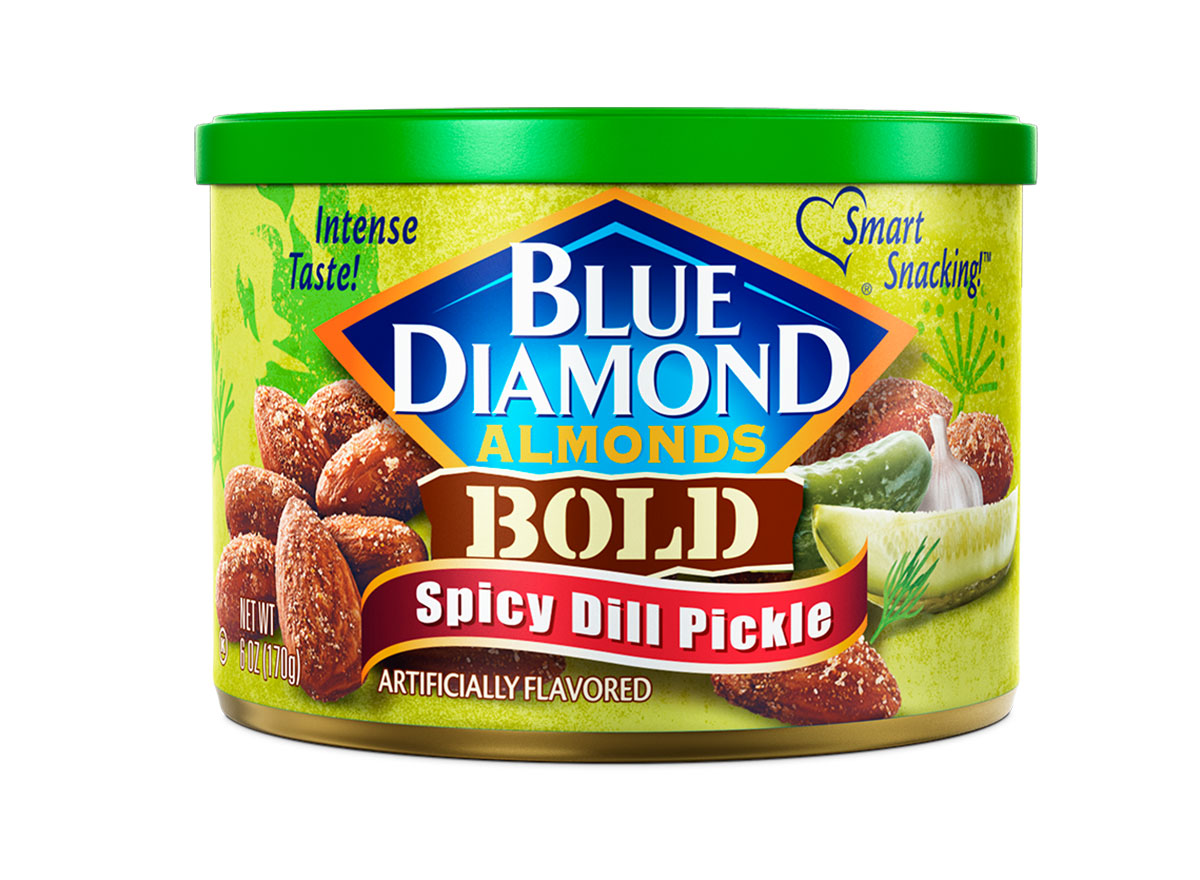 A pickle, an almond, and a bottle of Sriracha walk into a bar—and they become the perfect bar snack together. We predict that Blue Diamond's latest snack offering is going to become a favorite at springtime gatherings. With a hint of dill and spice, the salty snack will hit the spot. Look for them in stores this month.
Partake Foods Soft-Baked Cookies
Free of the top eight allergens, including gluten and dairy, Partake Foods cookies are a treat everyone can enjoy. The brand just launched a line of soft-baked cookies, including cookie butter, triple chocolate, and chocolate chip cookie options. Find these treats in Sprouts, Whole Foods, and on Amazon.
Alden's Organic Dairy-Free
Already a trusted name in organic ice cream, Alden's Organic is launching seven new dairy-free flavors, plus two new dairy-free Sammies. The brand's dairy-free ice cream is made with a blend of brown rice, oat flour, coconut oil, and pea protein. That combo allows for a neutral base for the new flavors, like Caramel Almond Crunch, Muddy Brownie, and Freckled Mint Chip, to shine through. Alden's products are available at a number of national retailers, including Sprouts Farmers Market.
Beanfields Vegan Cracklins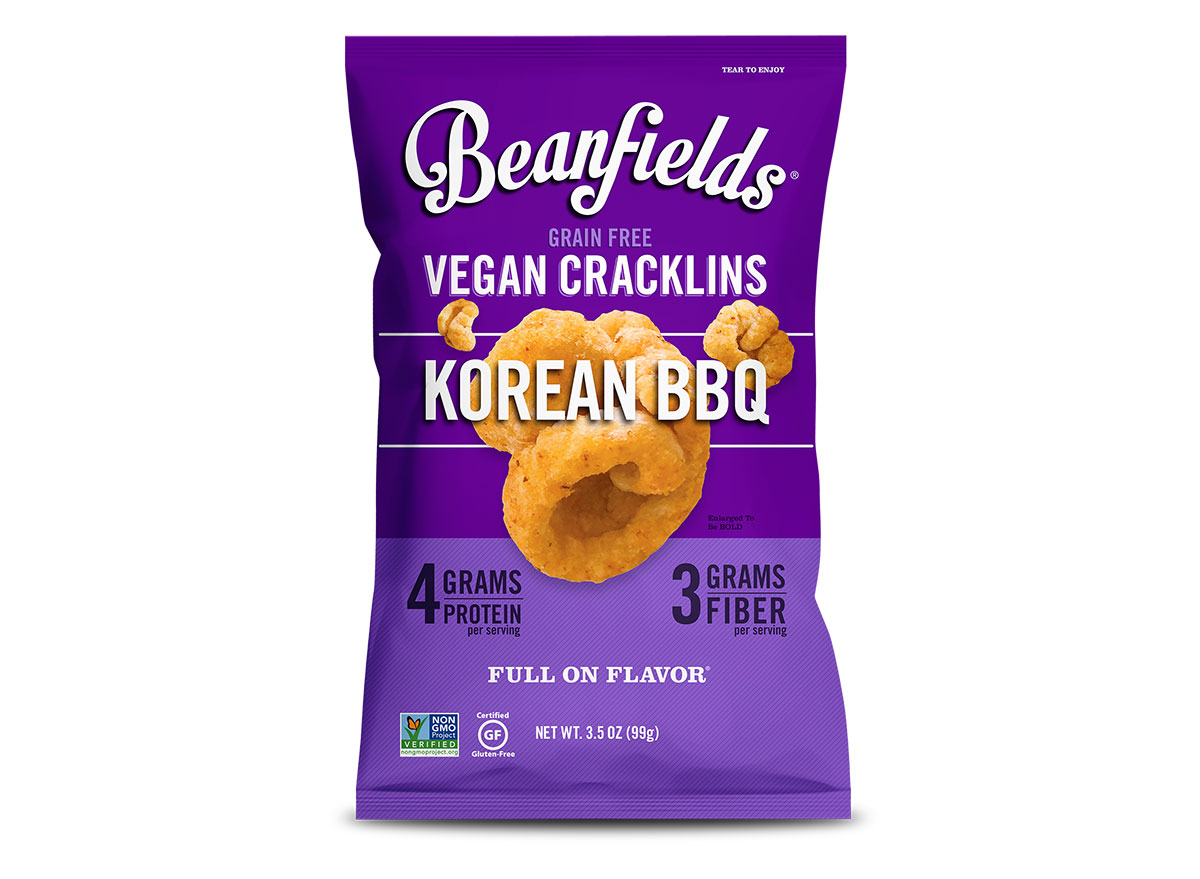 Being vegan has never tasted so good. Innovative chip brand Beanfields is launching three new flavors of Vegan Cracklins. Aged White Cheddar, Korean BBQ, and Ranch add to the crunchy texture of fried cracklins made with beans, cassava flour, and chickpea protein. Not only are they vegan (as the name suggests), the snack is gluten-free, grain-free, allergen-free, and Kosher.
Known for its guilt-free premium dark chocolate, JOJO's Chocolate is releasing a new look and more flavors of its scrumptious bars, and they'll all be available on Amazon in March. Available in Original, Peanut Butter Delight, Raspberry Dream, and Goes Hawaiian varieties, these bars are non-GMO, gluten-free, vegan and paleo, and keto-friendly. Can it get any friendlier (and yummier)?
Churro and Carrot Cake ONE PLANT bars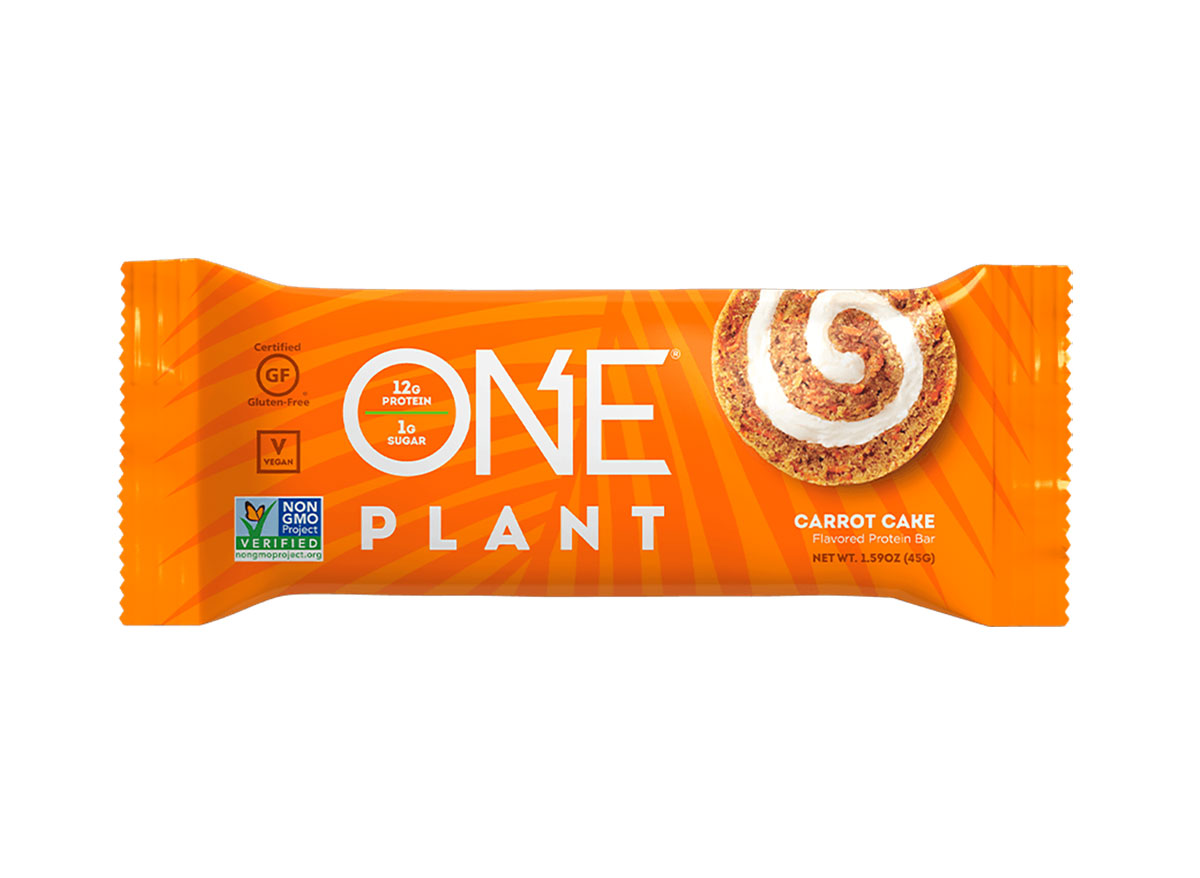 If you thought One Plant bars sounded delicious in their current flavors of Banana Nut Bread and Chocolate Peanut Butter, you're going to love the new flavors launching this spring. This month, Churro and Carrot Cake are joining the family—and your snack cabinet. With 12 grams of plant-based protein and only 1 gram of sugar, these bars will help fuel you on the go without any guilt.
Get your crunch without the carbs. Kalahari Snacks—a brand known for its South African-inspired biltong—is launching a new type of meat snack. At about 100 calories, 0 grams of sugar, and a whopping 20 grams of protein, these crunchy beef chips can satisfy your chip craving while helping you stick to your keto or paleo diet. They'll be available in May at Sprouts Farmers Market.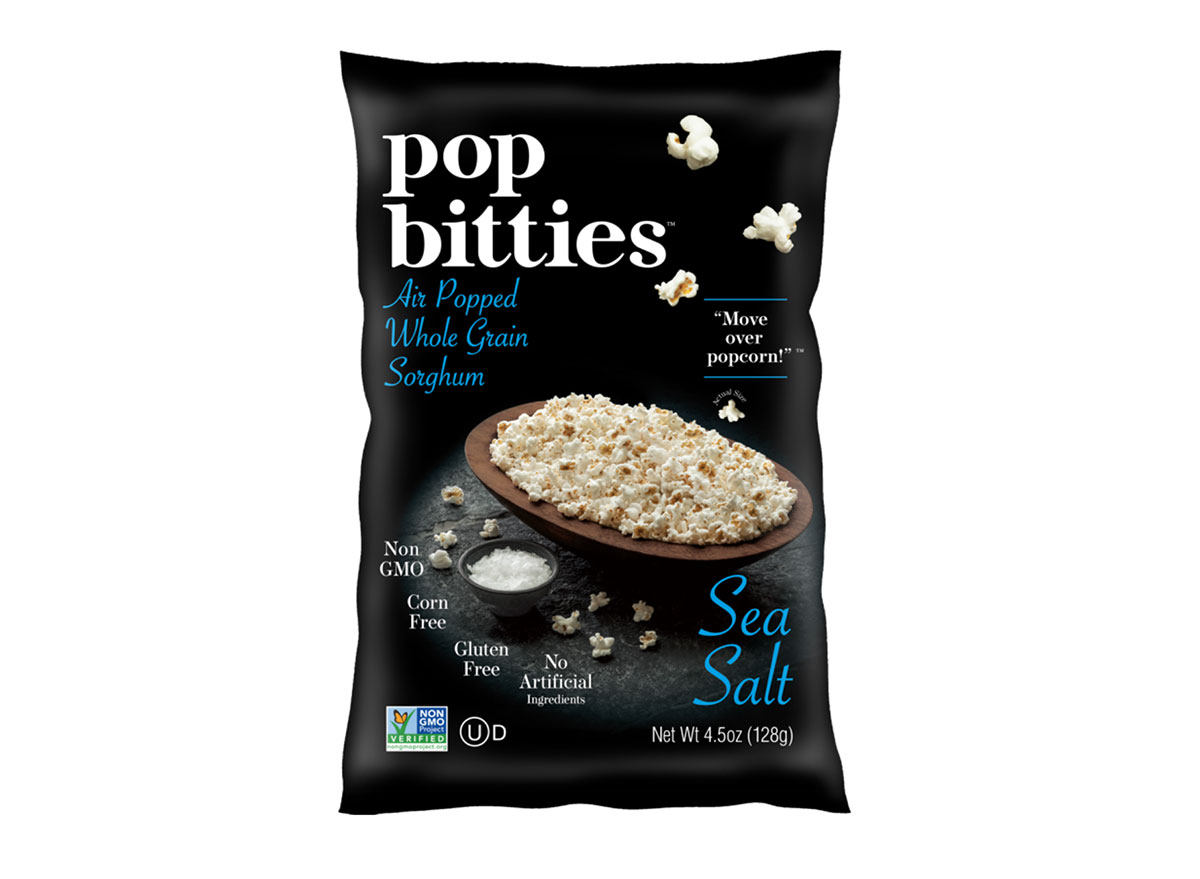 Looking for a healthier alternative to prepackaged popcorn? Pop Bitties could be your new go-to snack. Made with sorghum, these mini snacks are free of corn and contain 3 grams each of protein and fiber per serving of the sea salt flavor.
Dalene Rovenstine
A New York-based freelance journalist, Dalene Rovenstine often writes about food and drink and health, as well as entertainment, beauty, and other lifestyle topics.
Read more about Dalene