12 Tips to Make Healthy Salad Dressings
Because everything is better homemade—even your salad dressing!
Salads are the epitome of healthy eating. Typically made with heart-healthy ingredients like leafy greens, fresh vegetables and topped with a sprinkle of nuts or seeds, how could we assume anything else? While this sounds like the go-to meal for rapid weight loss, many salads are drained of their health benefits once they've been drenched in dressings that consist of heavy fats, fake sugars, and empty calories.
We're definitely not here to tell you to drop the dressing and eat your salad dry because the right salad dressing can add moisture, flavor, and even more nutrition to a bowl of already good for you ingredients. To add dressing, without hindering your best body goals, try out these tricks to have a healthy salad and want to eat it, too. And if you're looking for some salad inspiration, check out Healthy Salad Recipes and Tips!
The best quick advice for eating healthy— everything's better homemade! By making a salad dressing at home you know exactly what's going into it. Too many big name brands use artificial sweeteners, processed ingredients, and preservatives that are unnecessary and can definitely be left out without risking any flavor. Plus, you can make the dressing taste exactly how you enjoy it best whether that be saltier, sweeter, thinner or thicker. To see what else you could be doing to shed the weight, read up on 50 Ways to Lose 10 Pounds—Fast!
MAKE THE DRESSING RIGHT IN THE SALAD BOWL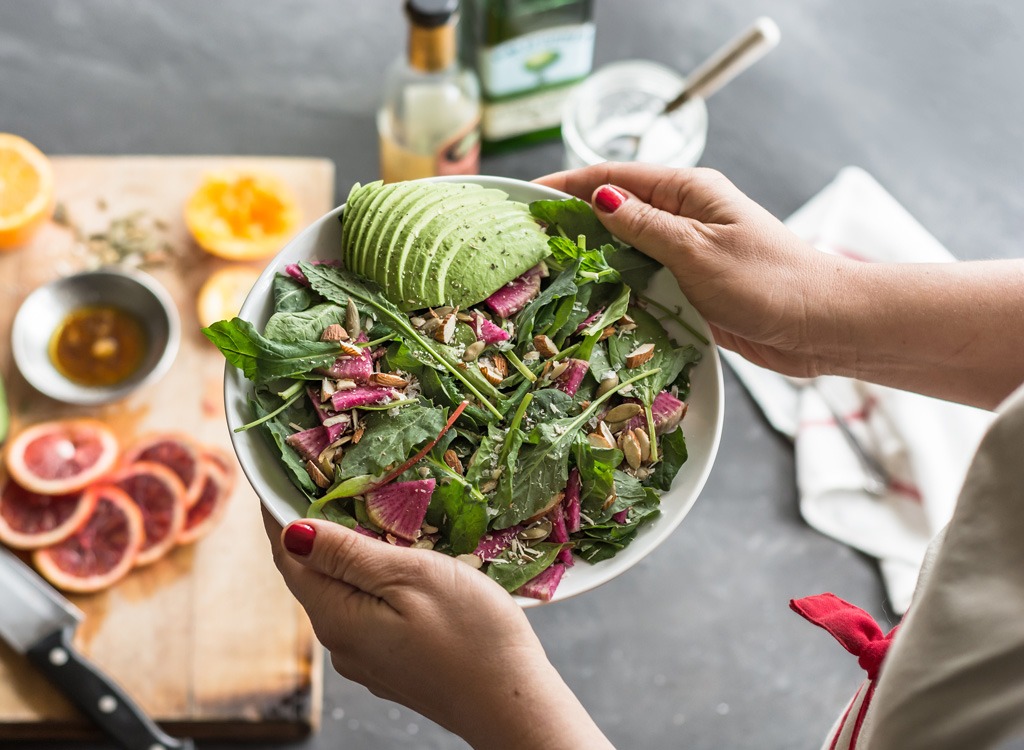 If it's not a dressing that requires any super powerful blending, make it right there in the salad bowl. Pouring the dressing into the bowl will give you a good idea of how big the salad is going to be and how much you'll actually need. This works great for individual salads or big party salads. Whisk the dressing before adding the salad ingredients and toss it all together to get a perfectly even coverage.
Oil and vinegar are the obvious additions to most dressings, but adding seasonings can make all the difference. A pinch of salt and pepper, a teaspoon of ginger or a blend of Italian herbs can really amp up a boring dressings flavor without skimping on the nutrition. Some seasonings like black pepper can actually enhance the nutritional profile by helping break down fat cells and improving the body's levels of cholesterol and triglycerides.6254a4d1642c605c54bf1cab17d50f1e
TASTE IT BEFORE YOU DRESS IT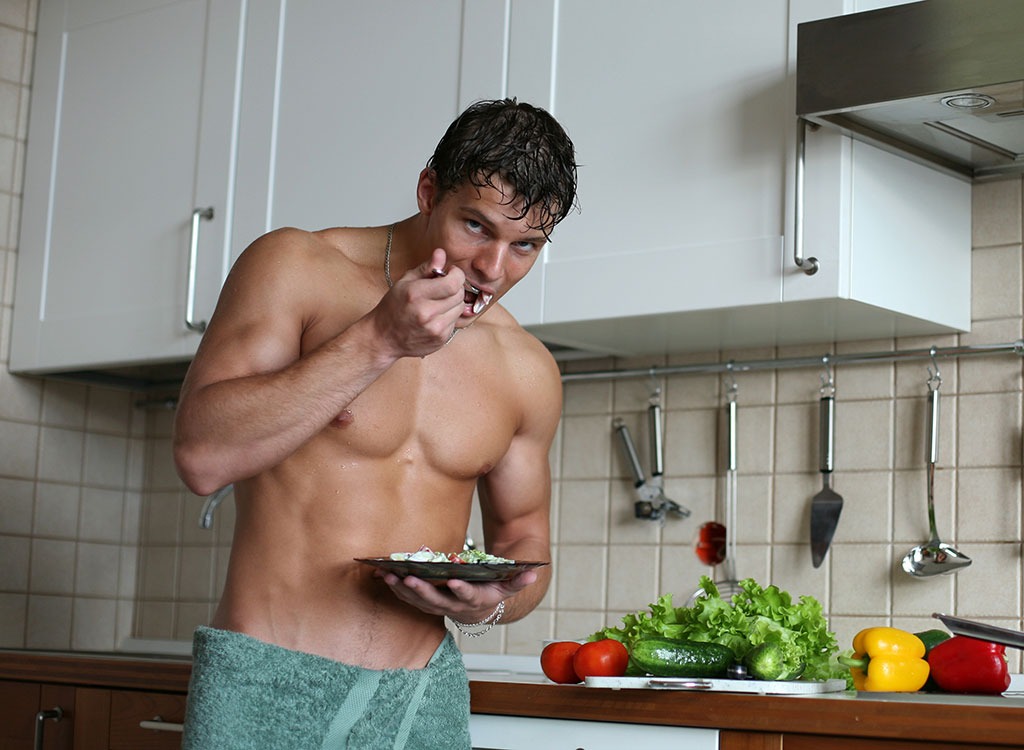 Tasting your dressing before you actually cover your salad is key. If you don't realize that it's too salty, vinegary, tangy or oily and toss it into your salad you'll end up ruining the whole dish. This could also lead to you over adding more ingredients and calories than was originally even needed to make up for what's missing. Give it a good taste before you do anything to make sure you're not wasting away your greens.
USE A SALAD DRESSING SHAKER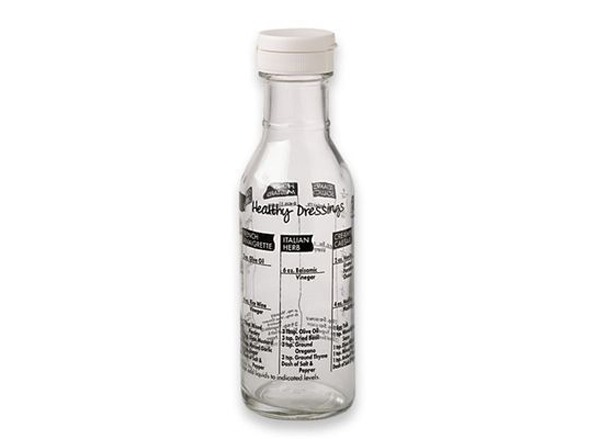 There are tons of salad dressing shakers out there that help you get that perfect dressing without all the complicated measuring. You simply add an ingredient until the mark on the bottle tells you and viola! You've made a delicious dressing for your next salad. For gadgets that keep health in mind check out 20 Genius Healthy Cooking Gadgets!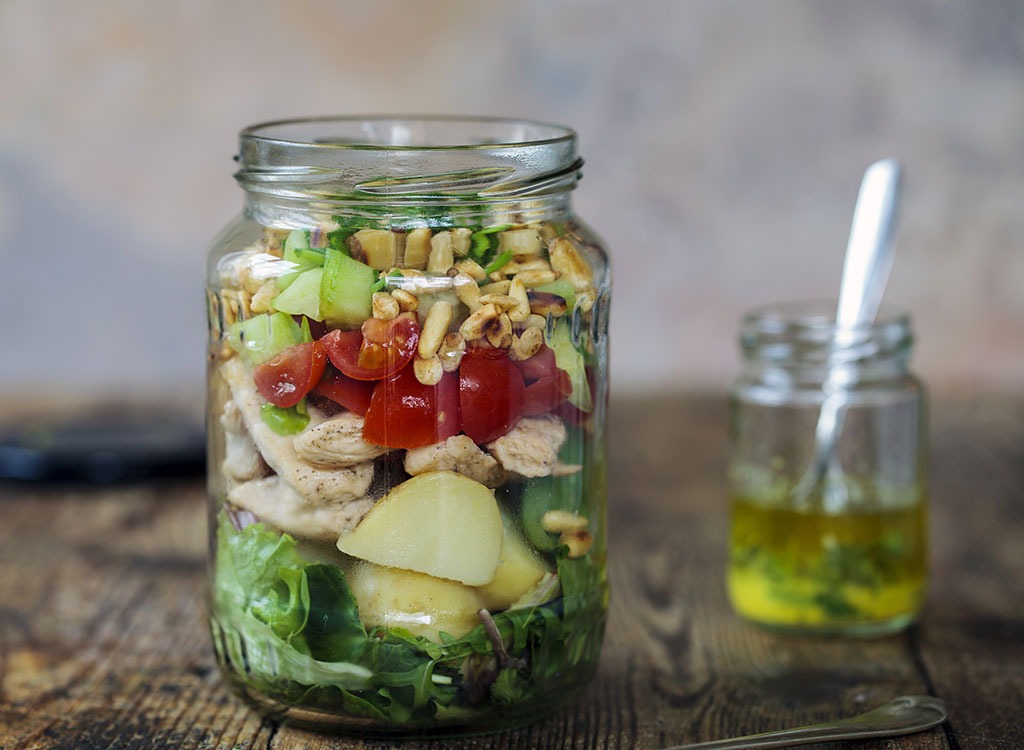 Similarly to the salad dressing shakers, mason jars are an ideal way to get a homemade dressing in no time. These won't have the marks on the jar for direction so they work out great for trying new recipes. Just add ingredients, attach the lid and shake, shake, shake!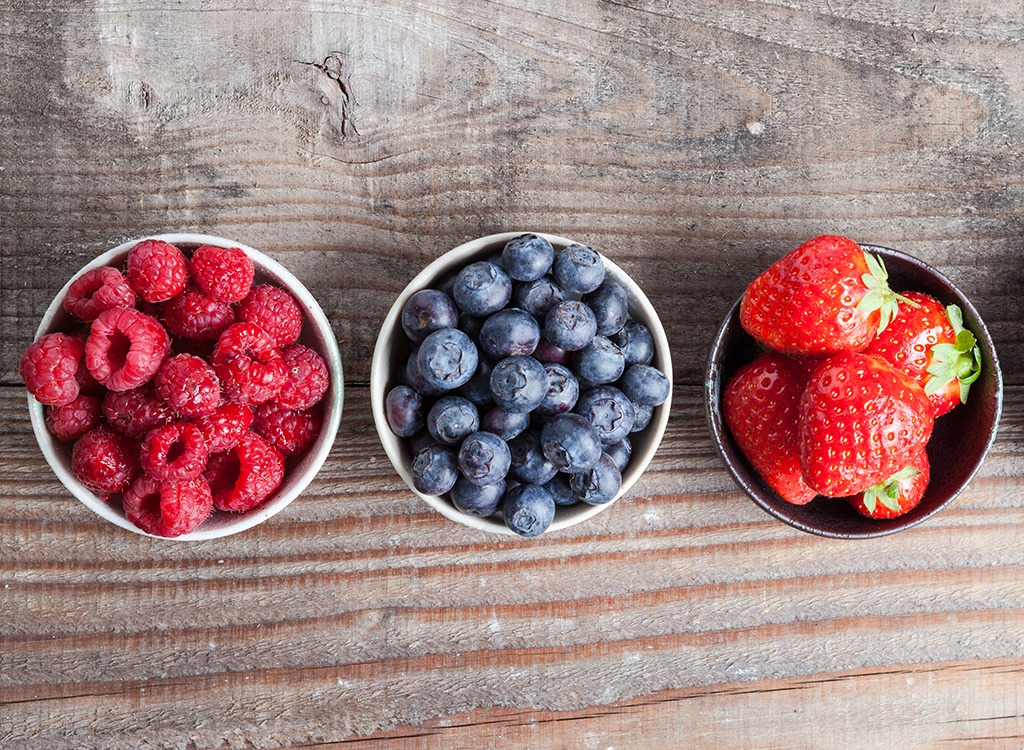 Instead of adding sugar to a dressing, go for sweet or tart fruits like raspberries, pomegranates or pears. They should be juiced, blended or mixed thoroughly before adding them to a dressing so you don't get those big chunks that could make for an overpowering bite. If you don't think fruit is a good fit, go for natural sweeteners like honey and maple syrup, both winners on our list of Every Popular Added Sweetener— Ranked!!
Salad dressing may sound like it's made just for dressing but there are plenty of other places to put that dressing to good use. Lather it on a sandwich, mix it in your grains or marinade a meat. This way you won't be wasting your dressing and can enjoy it in every which way!
Vitamins A, D, E, and K are all great fat soluble vitamins commonly found in salads that are made with fresh vegetables like spinach and carrots. A study from the American Journal of Clinical Nutrition showed that pouring a fatty dressing on a salad rather than pouring on fat-free dressings helps the body absorb these valuable nutrients. Of course, stick with healthy fats like avocado or olive oil for best benefits.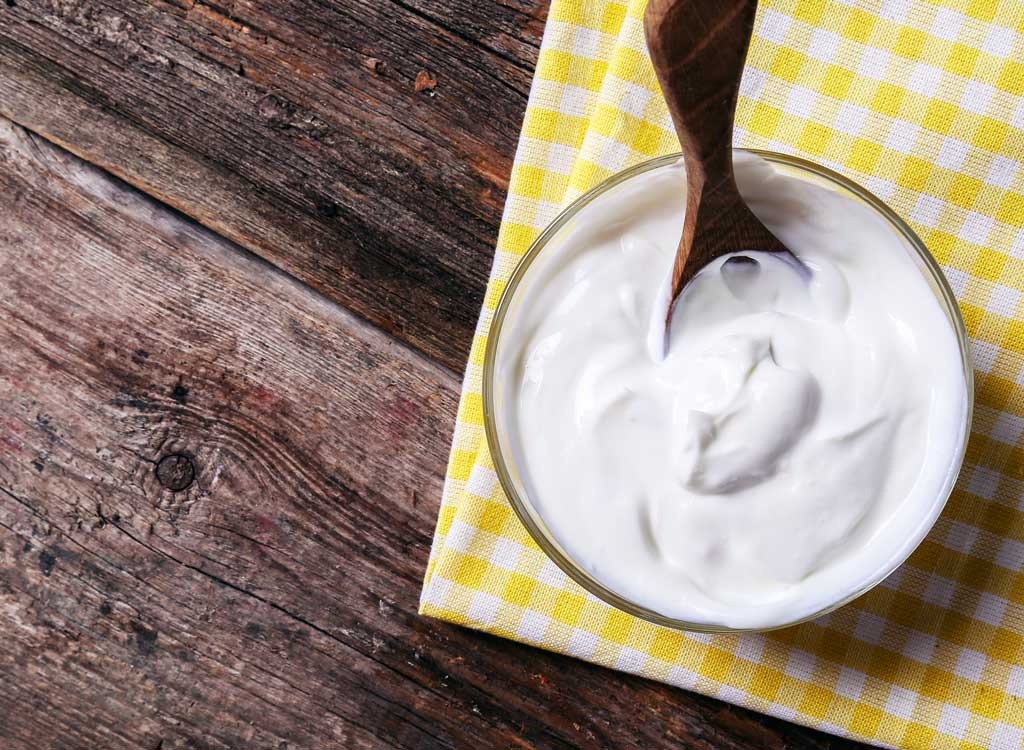 A lot of thicker dressings call for heavy cream or mayonnaise, but instead reach for the healthier pick and go with a strained yogurt like Siggi's or Chobani, or even avocado. These swap-outs keep that same creamy consistency and increase the protein intake without adding bad fat.
REMEMBER THAT RATIOS ARE EVERYTHING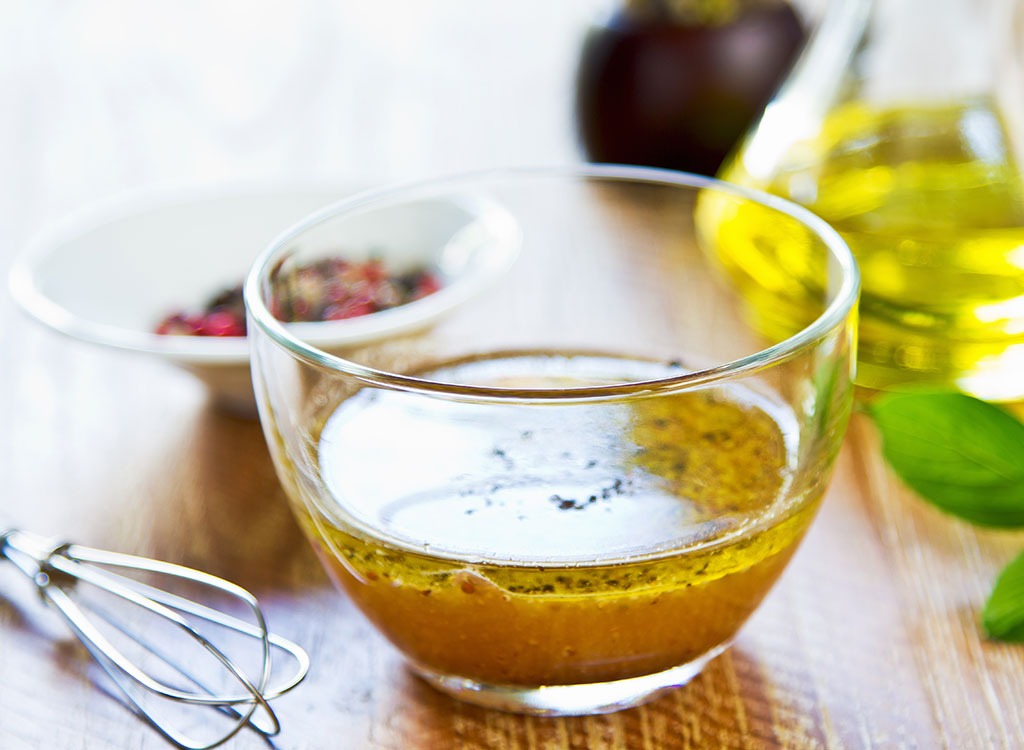 The classic formula for a vinaigrette is 1 part vinegar to 3 parts olive oil but going overboard on either of these ingredients can cause salad chaos. Too much oil will make a dressing too heavy and too much vinegar will turn your salad sour, so try to keep close to the 3:1 ratio. If you're going for a slimmer dressing, a 1 part vinegar to 2 parts olive oil ratio works, too.
Try One of These Healthy Mixes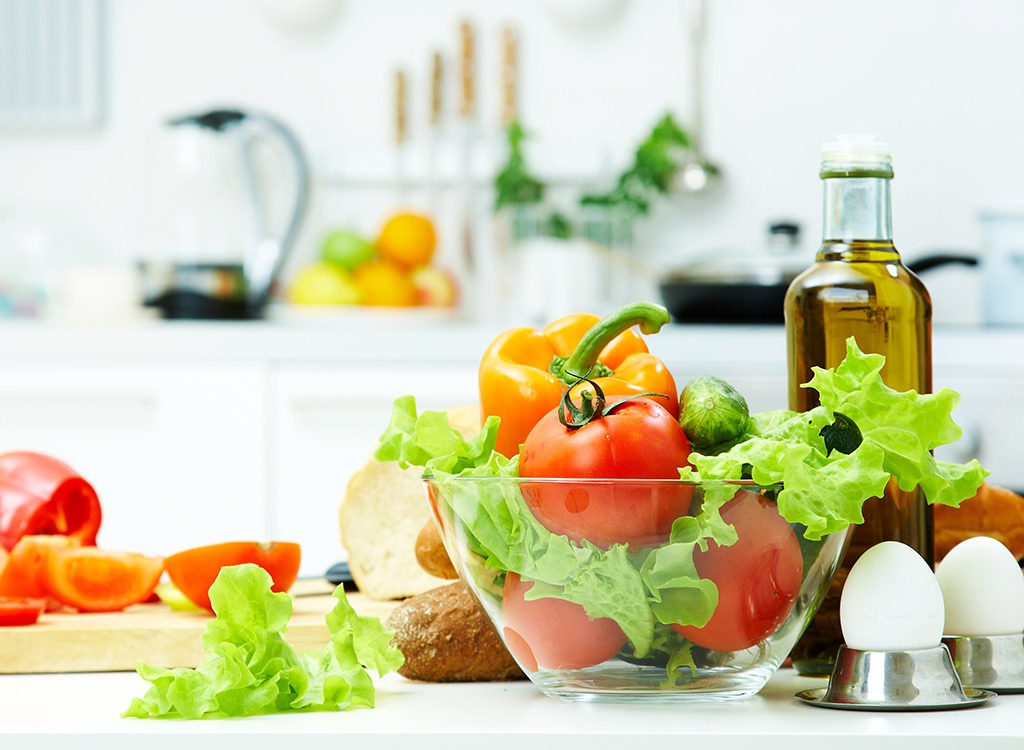 CITRUS TAHINI
Nutrition: 33 calories, 2 g fat, 0 g saturated fat, 42 mg sodium, 5 g carbs, 0 g fiber, 4 g sugars, 1 g protein
Serves: 10
2 tablespoons tahini
1 tablespoons apple cider vinegar
2 tablespoons fresh lemon juice
2 tablespoons fresh orange juice
2 tablespoons honey
1 tsp dijon mustard
Salt and pepper to taste
RASPBERRY VINAIGRETTE
Nutrition: 103 calories, 11 g fat, 1 g saturated fat, 4 mg sodium, 3 g carbs, 0 g fiber, 2 g sugars, 0 g protein
Serves: 10
¼ cup raspberries
¼ cup white wine vinegar
¼ cup apple cider vinegar
½ cup olive oil
1 tablespoon honey
AVO GODDESS
Nutrition: 20 calories, 1 g fat, 0 g saturated fat, 6 mg sodium, 3 g carbs, 1 g fiber, 2 g sugars, 1 g protein
Serves: 6
½ an avocado
½ cup of Greek yogurt
½ cup of water
3 tablespoons fresh lime juice
1 cup of fresh cilantro
1 clove of garlic
1 tsp onion powder
Pinch of salt
SWEET POMEGRANATE VINAIGRETTE
Nutrition: 112 calories, 7 g fat, 1 g saturated fat, 29 mg sodium, 12 g carbs, .3 g fiber, 11 g sugars, 0 g protein
Serves: 10
1 cup pomegranate juice
¼ cup of honey
1 tablespoon Dijon mustard
⅓ cup of olive oil
½ cup pomegranate seeds
ASIAN PEANUT DRESSING
Nutrition: 60 calories, 3 g fat, 1 g saturated fat, 66 mg sodium, 6 g carbs, 1 g fiber, 4 g sugars, 2 g protein
Serves: 10
¼ cup unsalted peanut butter
1 tablespoon soy sauce
2 tablespoons honey
1 tablespoon lime
½ teaspoon chili garlic sauce
Hot water for consistency