21 Foods With More Sodium Than A Pack of Ramen 
There are worse heart-harming meals than ramen out there.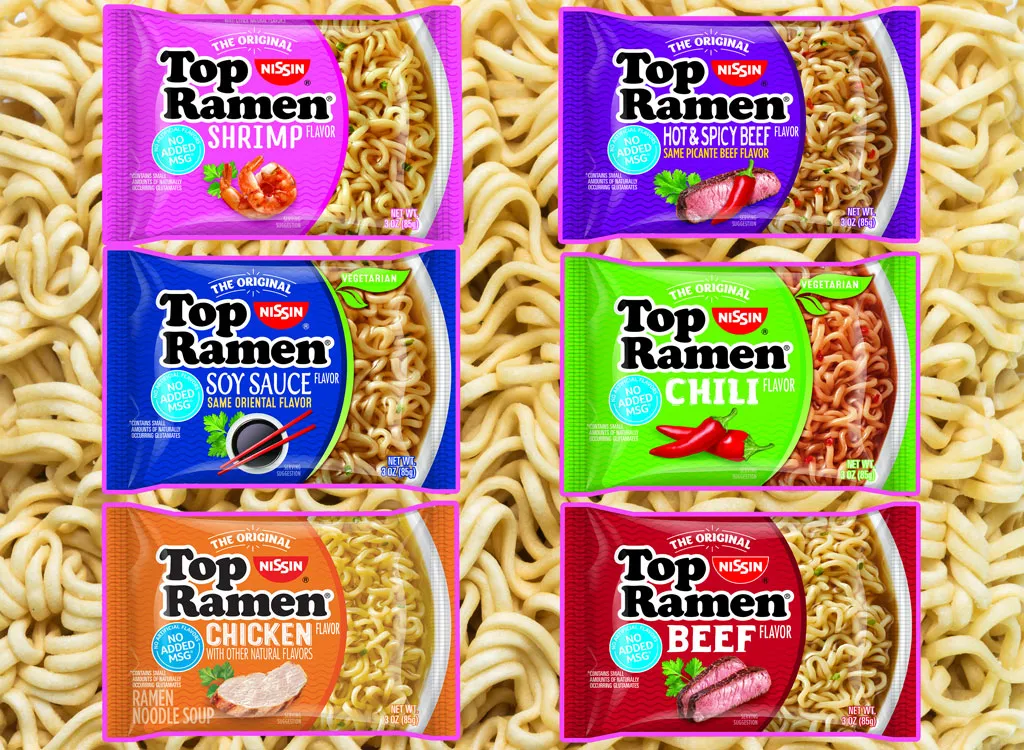 Have you given up your weekly bowl of ramen in hopes of debloating and shedding those last few pesky pounds? If so, we're proudly applauding you—Nissin's chicken-flavored Top Ramen boasts 1,560 milligrams of sodium in the entire package; and no one sticks to just the half-package serving size.
Although you've steered clear of the college student's dinner staple, other foods that you order out or that may be lurking in your kitchen may boast more salt than a pack of ramen. Find out what they are below, and while you're at it, be sure to avoid The 150 Unhealthiest Grocery Foods in America.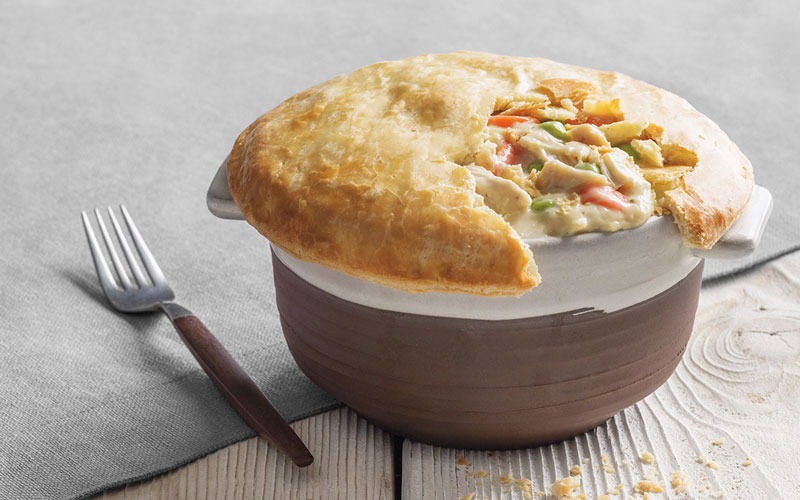 790 calories, 46 g fat (37 g saturated fat, 0 g trans fat), 2,120 mg sodium, 66 g carbs (3 g fiber, 7 g sugar), 29 g protein
Panera Bread Bistro French Onion Soup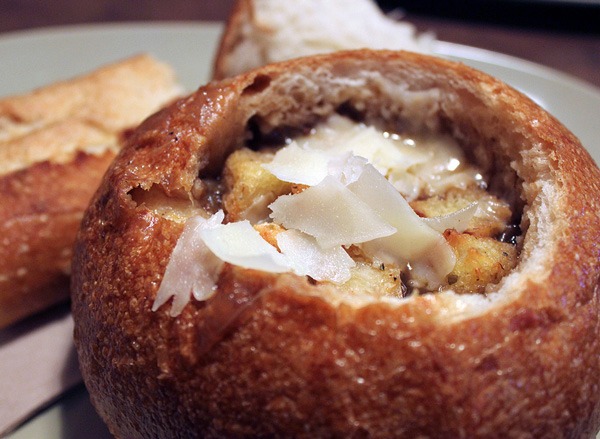 per bowl
: 310 calories, 13 g fat (6 g saturated, 0 g trans fat), 1,670 mg sodium, 35 g carbs (4 g fiber, 15 g sugar), 12 g protein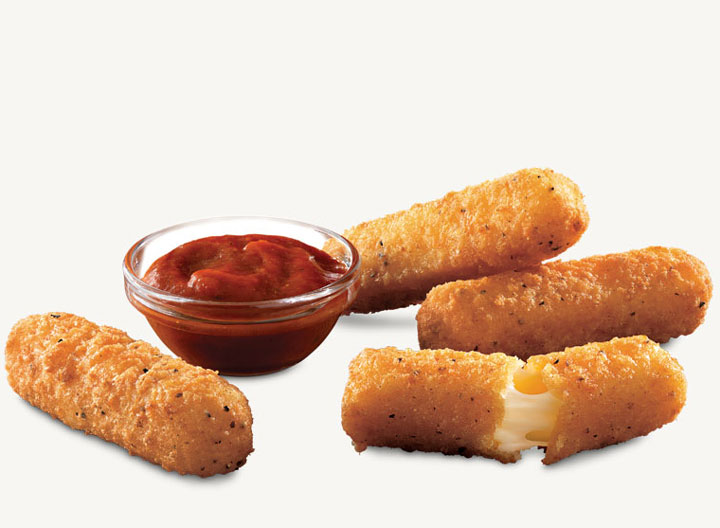 per 4-piece
: 460 calories, 23 g fat (9 g saturated fat, 0.5 g trans fat) 1,570 mg sodium, 41 g carbs (2 g fiber, 6 g sugar), 20 g protein
McDonald's Big Breakfast with Hotcakes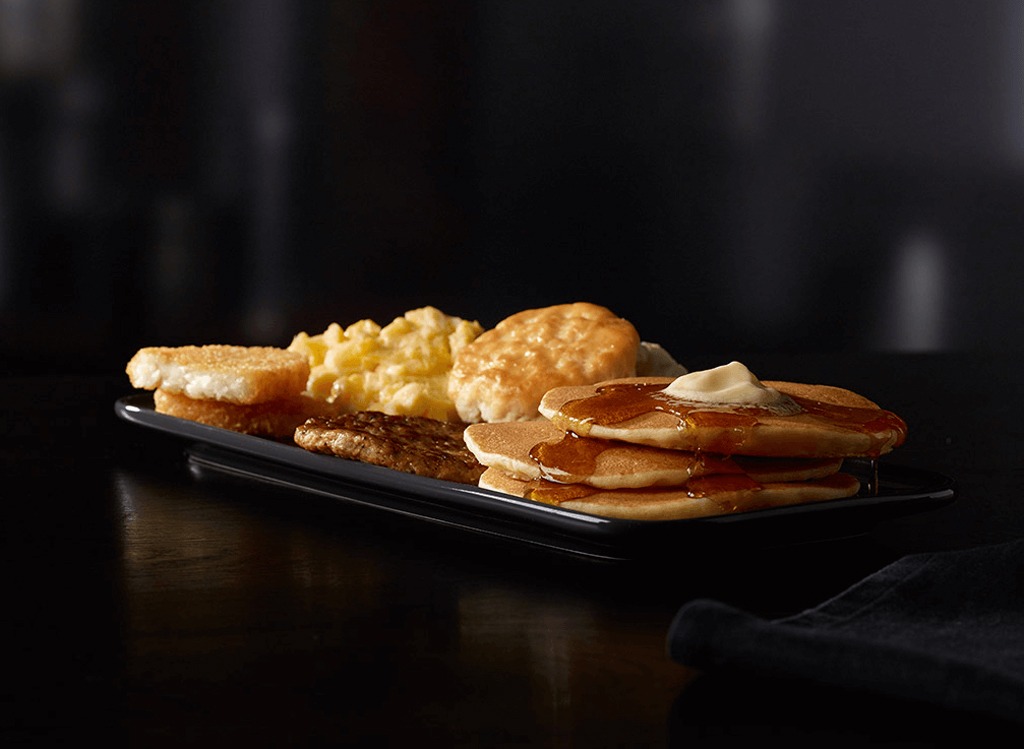 1,350 calories, 65 g fat (25 g saturated fat, 0.5 g trans fat), 2,100 mg sodium, 155 g carbs (6 g fiber, 48 g sugar), 35 g protein
Progresso New England Clam Chowder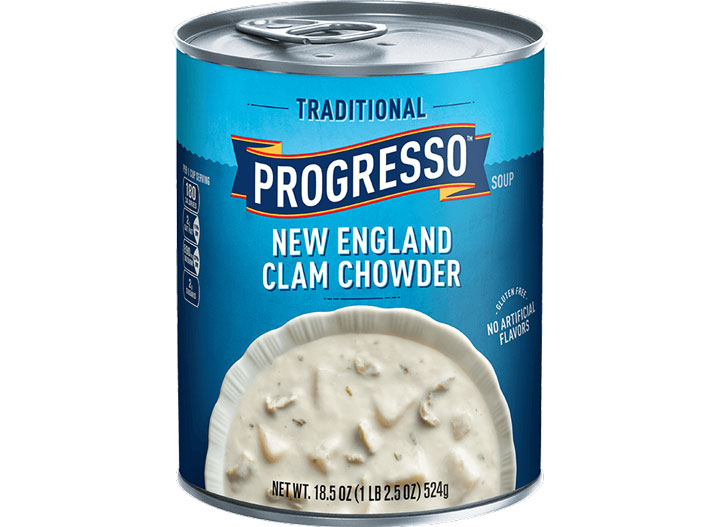 per 2 cups
: 360 calories, 16 g fat (4 g saturated fat, 0 g trans fat), 1,780 mg sodium, 40 g carbs (2 g fiber, 4 g sugar), 12 g protein
per full size
: 660 calories, 32 g fat (13 g saturated fat, 1 g trans fat), 1,820 mg sodium, 63 g carbs (10 g fiber, 18 g sugar), 32 g protein
Quiznos Classic Italian 12-inch Sandwich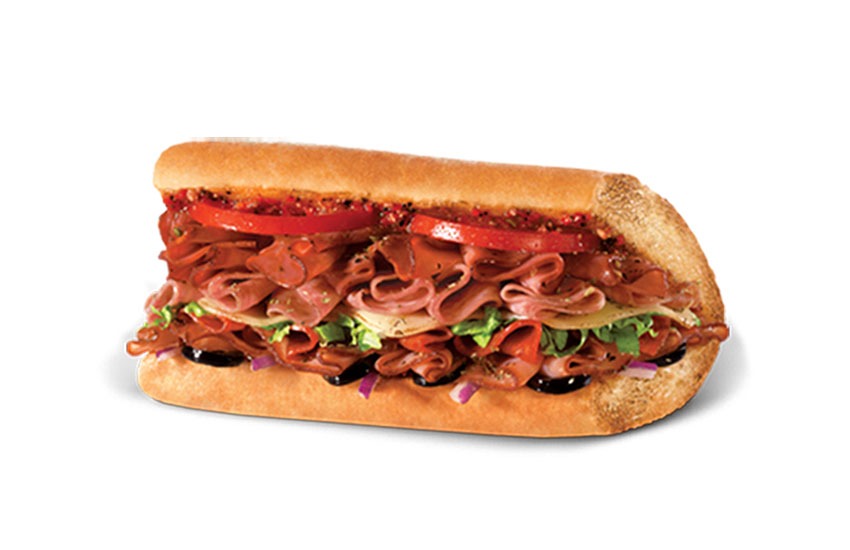 1,410 calories, 78 g fat (25 g saturated fat, 1 g trans fat), 4,150 mg sodium, 117 g carbs (6 g fiber, 17 g sugar), 60 g protein
Panera Bread Bacon Turkey Bravo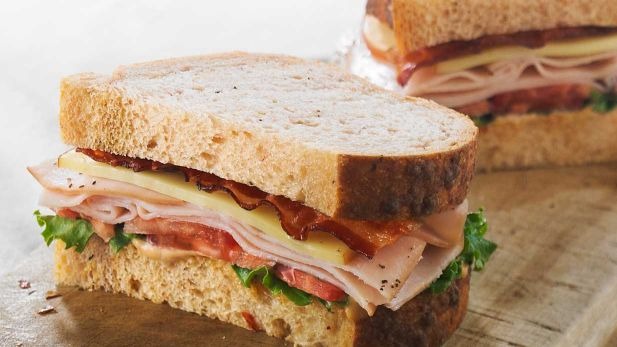 630 calories, 25 g fat (9 g saturated fat), 1,620 mg sodium, 57 g carbs (3 g fiber, 6 g sugar), 34 g protein
Friendly's Loaded Waffle Fries
1,300-1,500 calories, 100 g fat (30 g saturated fat), 4,410 mg sodium, 90 g carbs (10 g fiber, n/a sugar), 20 g protein
Bonefish Grill Ahi Tuna Poke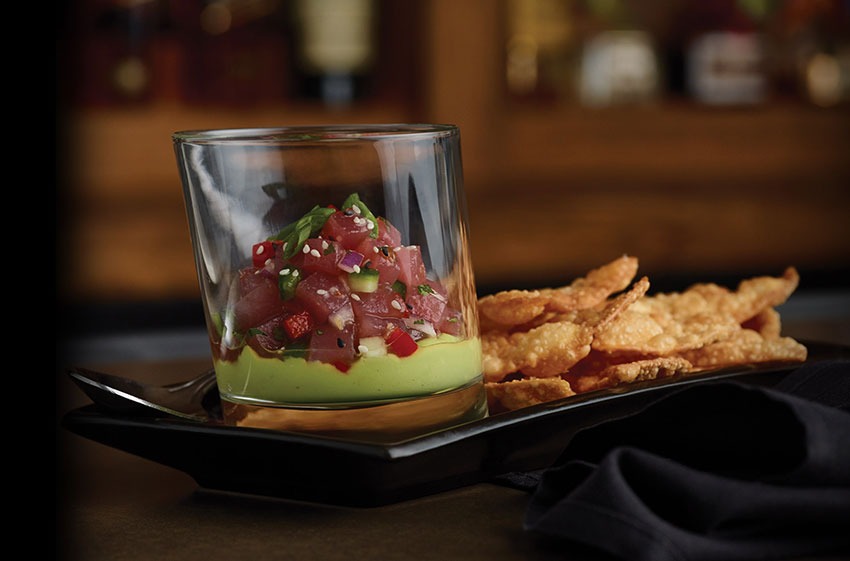 540 calories, 30 g fat (3 g saturated fat), 6,700 mg sodium, 43 g carbs (5 g fiber, 11 g sugar), 26 g protein
Hungry-Man Selects Golden Battered Chicken with Cheese Fries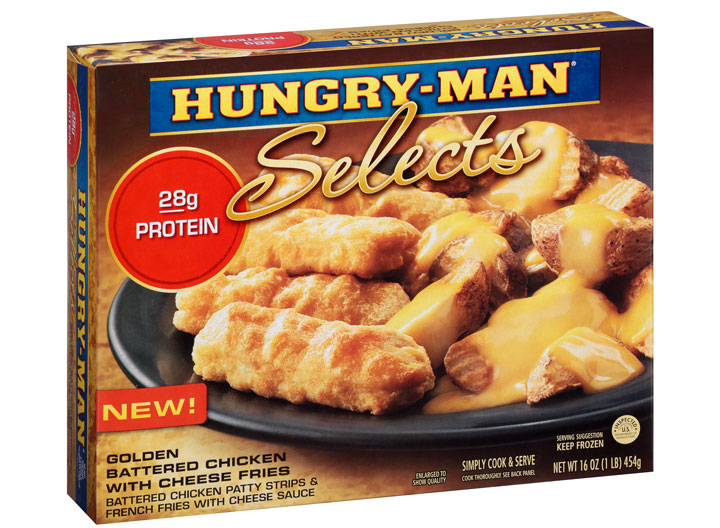 690 calories, 32 g fat (10 g saturated fat), 1,620 mg sodium, 73 g carbs (8 g fiber, 2 g sugar), 28 g protein
Red Baron Thin & Crispy Pepperoni Pizza
per whole pizza
: 1,170 cals, 57 g fat (27 g sat), 3,030 mg sodium, 123 g carbs (6 g fiber, 27 g sugar), 42 g protein
Applebee's New England Fish & Chips/Hand Battered Fish Fry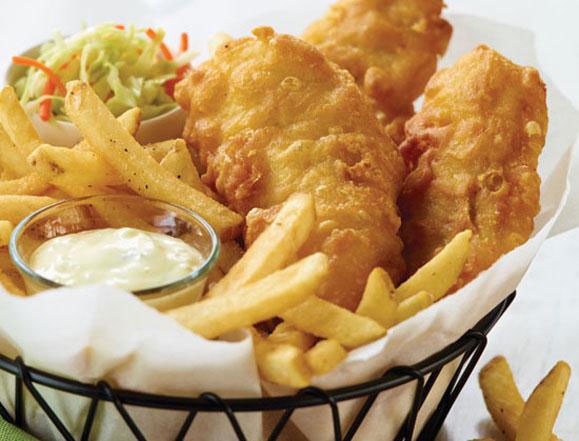 1,990 calories, 137 g fat (24 g saturated fat), 4,540 mg sodium, 134 g carbs (10 g fiber, 14 g sugar), 55 g protein
Red Lobster Crispy Calamari and Vegetables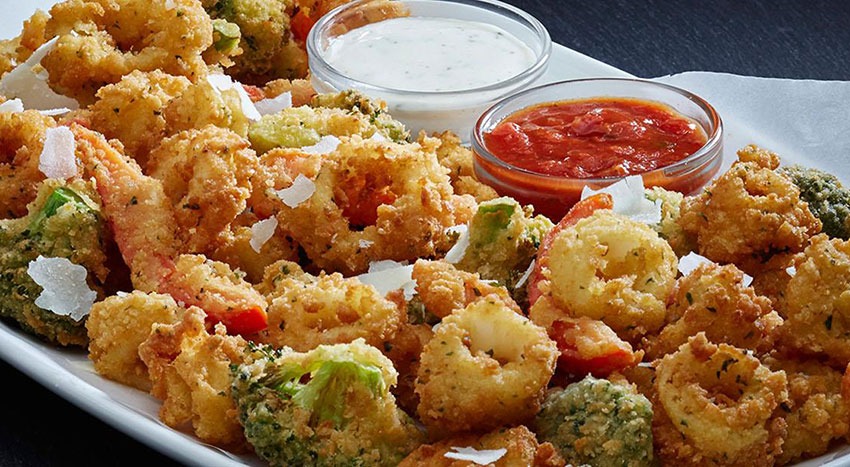 1,770 calories, 122 g fat (12 g saturated fat, 0.5 g trans fat), 4,570 mg sodium, 138 g carbs (8 g fiber, 19 g sugar), 31 g protein
SeaPak Maryland Style Crab Cakes
per 2 crab cakes with 2 oz. sauce
: 480 calories, 26 g fat (3 g saturated), 1,660 mg sodium, 38 g carbs (1 g fiber, 3 g sugar), 22 g protein
Hungry-Man Home-Style Meatloaf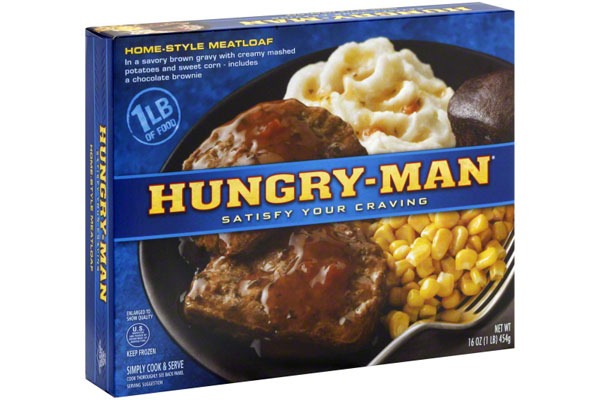 per package
: 660 calories, 35 g fat (12 g saturated), 1,660 mg sodium, 61 g carbohydrates, 5 g fiber, 26 g protein
Progresso Hearty Chicken Pot Pie Style
per 2 cups
: 300 calories, 10 g fat (2 g saturated fat), 1,640 mg sodium, 42 g carbs (4 g fiber, 4 g sugar), 14 g protein
Olive Garden Tour of Italy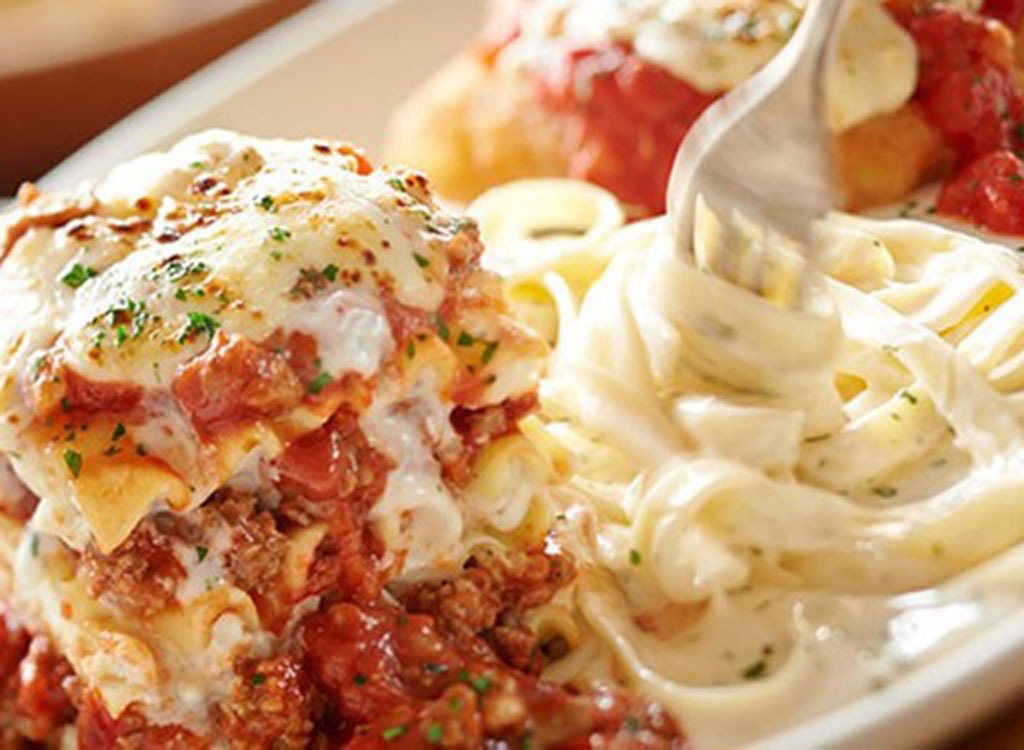 1,520 calories, 96 g fat (48 g saturated fat, 1.5 g trans fat), 3,250 mg sodium, 92 g carbs (6 g fiber, 19 g sugar), 75 g protein
Sonic Asian Sweet Chili Boneless Wings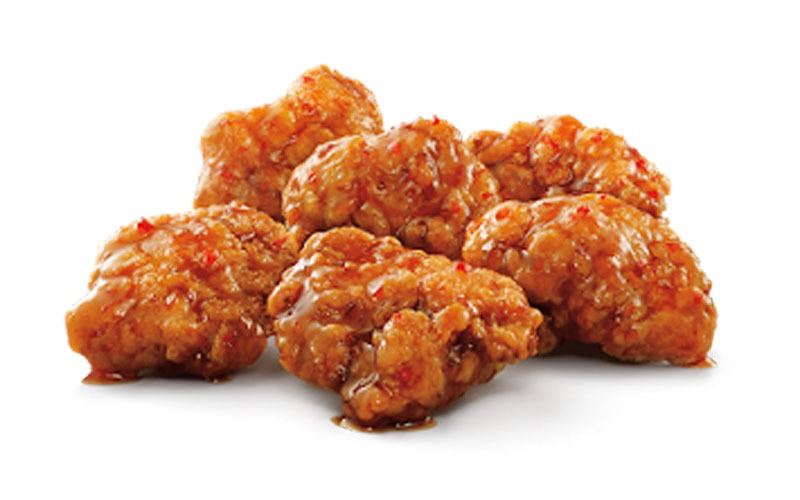 per 12-piece
: 1,060 calories, 49 g fat (19 g saturated fat, 1 g trans fat), 3,930 mg sodium, 92 carbs (5 g fiber, 51 g sugar), 62 g protein
IHOP Bacon Temptation Omelette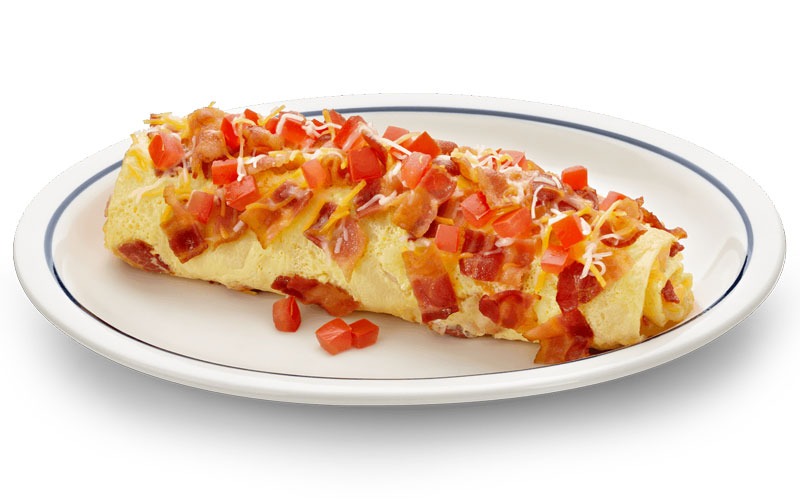 1,080 calories, 85 g fat (35 g saturated fat, 1.5 g trans fat), 2,310 mg sodium, 16 g carbs (1 g fiber, 7 g sugar), 64 g protein
Panera Bread Southwest Chicken Tortilla Broth Bowl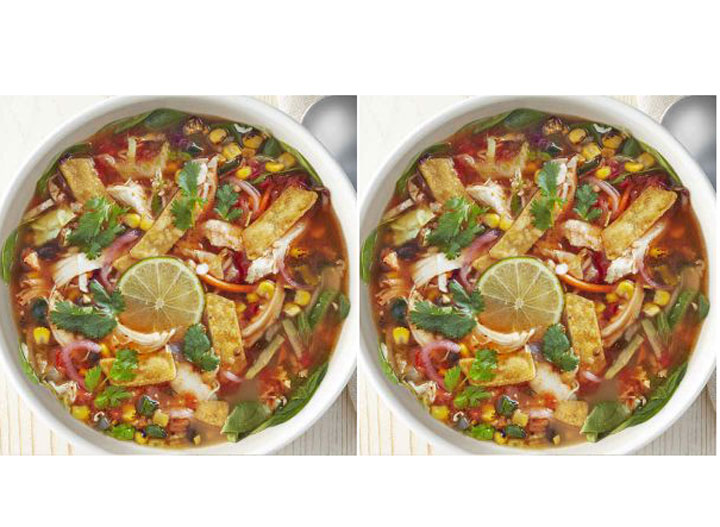 480 calories, 16 g fat (2 g saturated fat, 0 g trans fat), 1,680 mg sodium, 50 g carbs (6 g fiber, 10 g sugar), 19 g protein
More content from
Healthy Eating