The Best Homemade Ranch Dressing Recipe
You won't ever think to buy a bottled version ever again.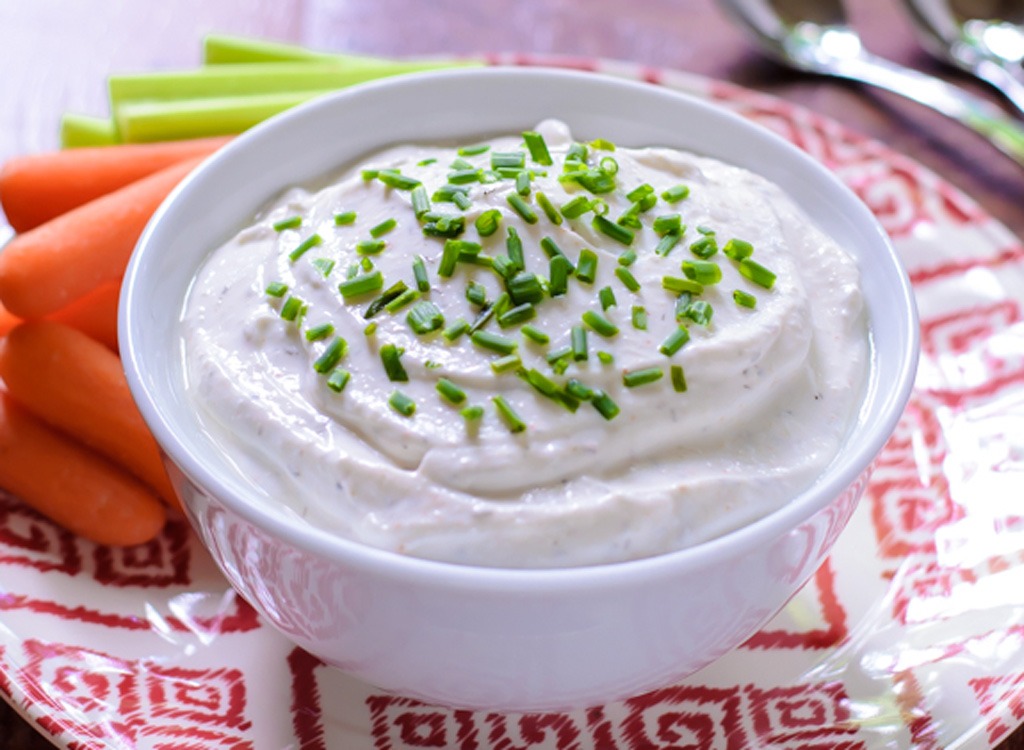 We often order salad because…well, it's the low-calorie choice. However, most salads you order in a restaurant or fast food chain is anything but. Why? Well, check the calorie count before you spread your dressing and then after. There's a big difference, isn't there? That's because most salad dressings, especially the heavier ones, are way more calories than that of even many main courses. Even a balsamic vinaigrette at a restaurant is often tampered with so much so that the calorie count is through the room, but the heavier, and creamier a salad dressing is the worse an offender it becomes, yep we're looking at you ranch dressing. In general, we would say that most bottled ranch is an abomination, little more than an amalgamation of low-quality oils and powdered eggs. Plus? It's full of so much needless fat and calories that you might as well be pouring mayonnaise on top of your once healthy salad. In our ranch dressing recipe, we do things differently to let your salad be healthy again. In this version, we've spiked our ranch with yogurt and fresh herbs in place of mayo, which isn't just considerably healthier for you, it's also about twice as addictive (which can be a good thing and a bad thing).
Makes about 1 Cup
You'll Need
1⁄2 cup Greek-style yogurt
1⁄2 cup olive oil mayonnaise 1⁄4 cup chopped fresh parsley
2 Tbsp chopped scallions or chives 1⁄2 tsp garlic salt
Black pepper to taste
How to Make It
Place all ingredients in a food processor and pulse until thoroughly blended. Keeps for 1 week covered in the refrigerator.6254a4d1642c605c54bf1cab17d50f1e
Eat This Tip
Okay, so we know we put Greek yogurt in a lot of our recipes, and you might think, "Greek yogurt in Ranch dressing?" Yes, yogurt is more classically known as more of a sweet than salty or savory, but we swear, greek yogurt, when unsweetened is so adaptable, that it acts as a perfect clean slate for making all kinds of things healthier. And what's great is there are two plus sides to switching yogurt into your recipes: One, it has health benefits like probiotics and antioxidants that you'd be hard pressed to find in another food, and it's such an adaptable food that you're likely to not even notice the absence of the ingredients it replaces.
Love this recipe? Subscribe to our Eat This, Not That! magazine for even more at-home cooking and healthy eating ideas.