Kim Kardashian's Favorite Fast Food Meals
Even health-conscious Kim gets hard-to-ignore cravings for the bad stuff. Read on to find out what her go-to cheat meals are...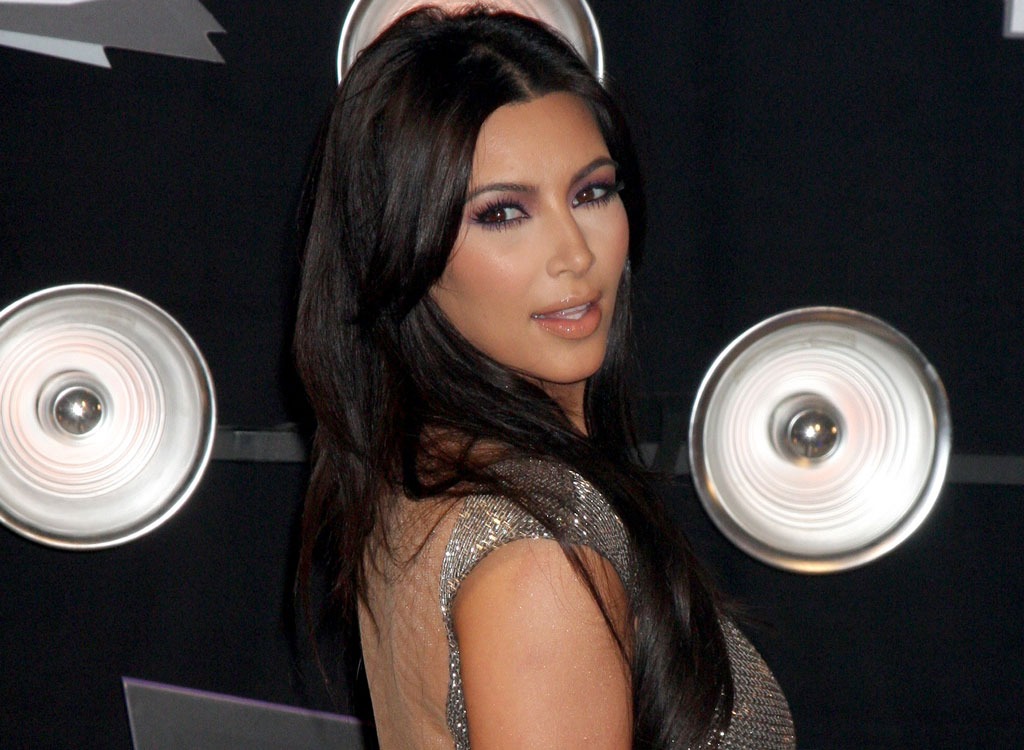 She may have her own TV show and a rap star hubby, but Kim Kardashian West is just like you and me—at least when it comes to her diet. Kim K. is a proud follower of the low-carb Atkins diet, which has helped millions of Americans shed the pounds. Her hard work and dedication are definitely paying off, too. The plan has helped her lose the 60 pounds she put on during her most recent pregnancy and she's looking more fabulous and fit than ever. But that doesn't mean she doesn't indulge on occasion. Just like a regular person, Kim gets cravings for sweets and fried food. And when she does, she shamelessly makes a trip to one of her five favorite fast food restaurants. Curious what she orders at the drive-thru? We've got the 4-1-1 on Kim's top picks and our suggestions on how you can tweak them to make them work as part of your weight loss plan. Losing weight like a celebrity has never tasted so good!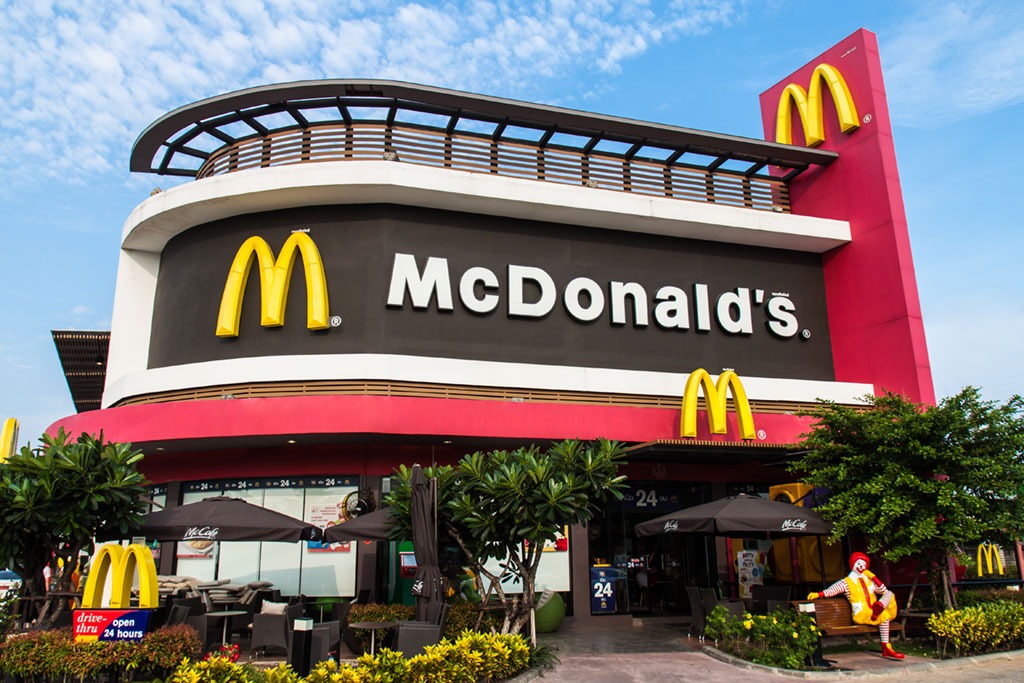 6254a4d1642c605c54bf1cab17d50f1e
At Mickey D's, Kim K. always gets a small order of fries. For her main dish, she'll either get an order of chicken nuggets with a side of honey for dunking, or she'll order nuggets and a cheeseburger and only eat half of each. How she refrains from gobbling both of those dishes down in full, the world may never know. When only a McDonald's breakfast item will quell her craving, she asks for a McGriddle and takes just one measly bite. Girlfriend has some serious willpower; it's no wonder she's been able to keep the weight off! Don't have the ability to cut yourself off after one nibble? Order lighter options like the Artisan Grilled Chicken Sandwich (380 calories, 6 g fat, 37 g protein) or the Egg McMuffin (300 calories, 12 g fat, 17 g protein) and round out your meal with a side salad or a small order of fries.
When Kim chows down at Chipotle, she steers clear of the carb-laden burrito and opts for the bowl instead. She limits her toppings to chicken, rice, guac and cheese. Why? So she can get a bag of chips and a Diet Coke. The meal clocks in at 1,290 calories and a startling 1,640 milligrams of sodium—nearly a day's worth. Yikes! There isn't really a way around the high sodium count at Chipotle because everything is pretty heavily seasoned, but to save some calories, Kim could ditch the chips and top her meal with either cheese or guac. Loading up on both makes her meal super heavy. And of course, she's got to nix the soda. The beverage is packed with chemicals and dyes her body doesn't need.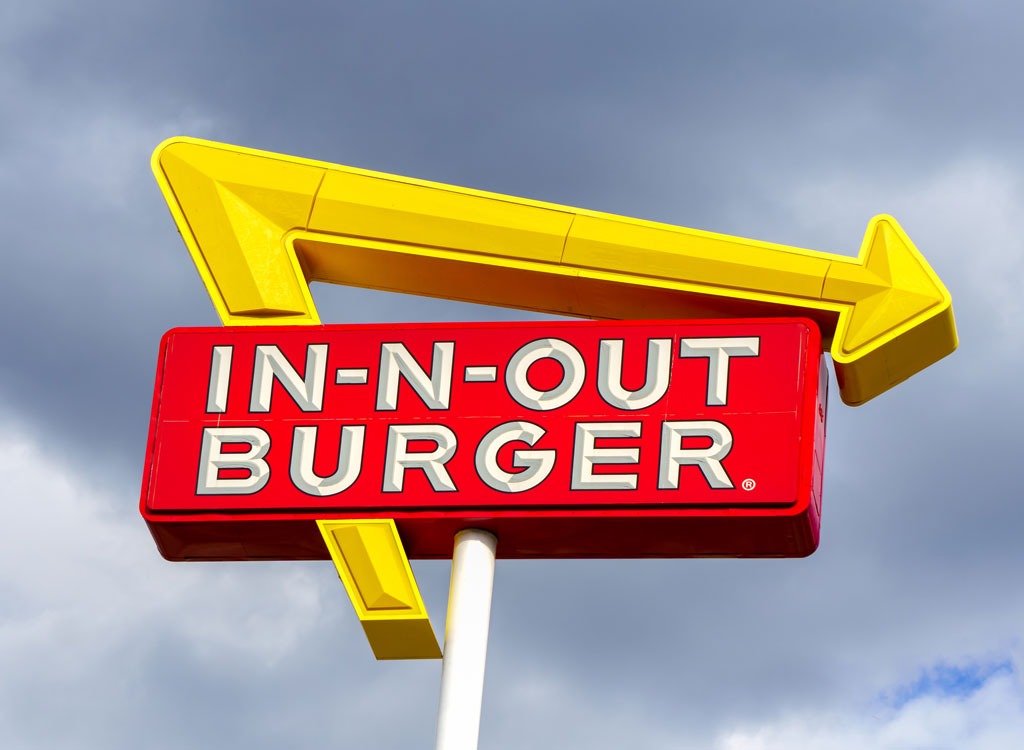 This Kardashian sure likes a good burger! At In-N-Out, she orders a plain cheeseburger with cheese fries and washes it down with a sugary vanilla shake. And speaking of shakes, if you are looking for some killer protein shake recipes click here! You can whip up a healthier version of Kim's go-to vanilla shake with double the protein and half the fat.
Kim must have a thing for southern hospitality, because when she goes to KFC she means business. She orders extra-crispy chicken wings and a biscuit with a swipe of honey, a combo that packs 270 calories and 14 grams of fat. To do better by your body at the chicken baron, order two grilled drumsticks and ditch the empty caloric biscuit for a side of green beans, which adds some nutrients to your plate for just 25 calories.
For even more of Kim's slim down secrets, check out these 15 Amazing Weight Loss Tips from Kim Kardashian's Nutritionist!
When Kim's behind the wheel and gets a craving for Mexican food, she heads to Taco Bell and orders one hard beef taco and pairs it with a side of cinnamon twists for a sweet dessert. The meal combo has 340 calories and 13 grams of sugar, most of which is the added variety. A better order? The chicken soft taco with a side of black beans. Making these simple swaps will save you 100 calories and provide far more nutrition. Better yet, ditch Taco Bell altogether and make one of these healthy chicken recipes instead!