17 Healthy Foods to Stock up on at Lidl Grocery Store
Quality in-house labels dominate this budget-friendly German chain.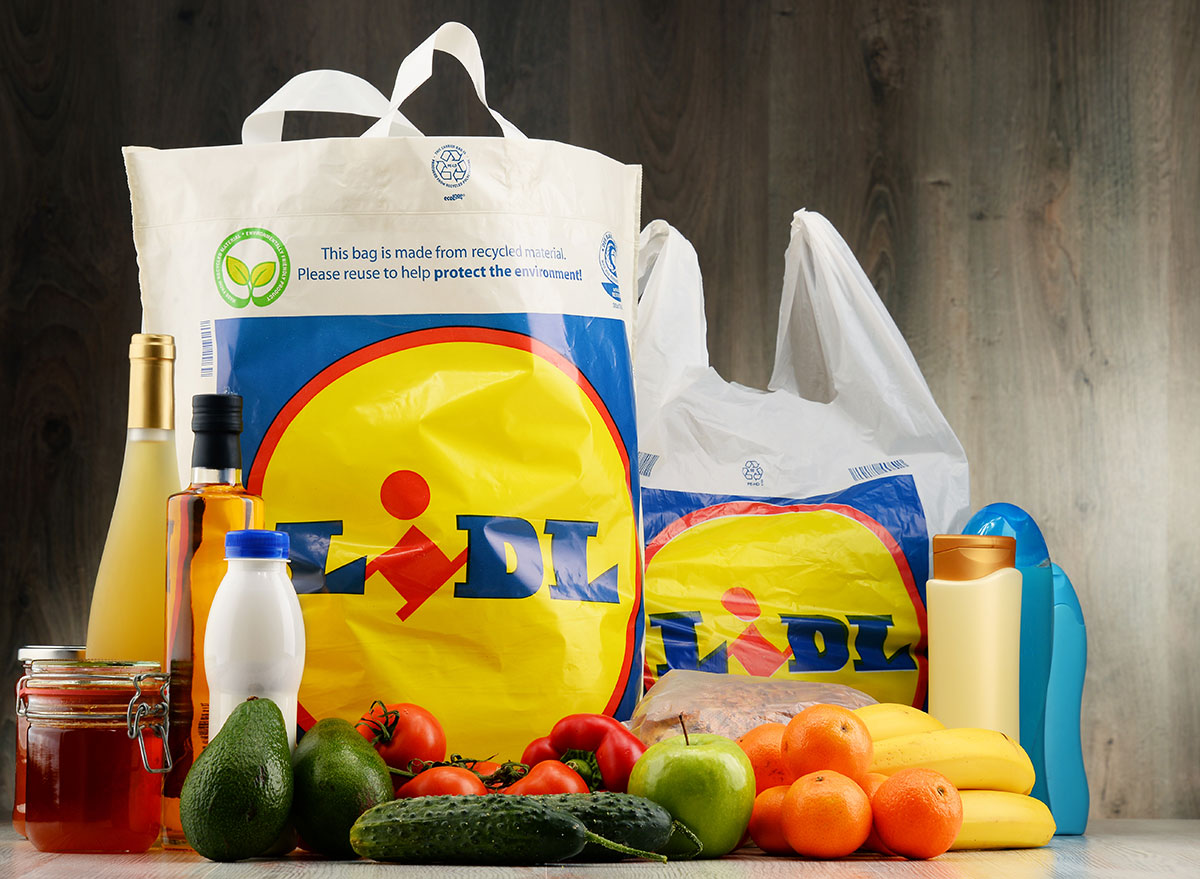 This post contains affiliate links. If you use these links to buy something, we may earn a commission.
Budget-friendly German grocer Lidl made its U.S. debut in 2017. Now, the chain has more than 70 stores in nine states along the East Coast. Setting it apart from many other supermarkets, though, is the fact that in-house labels dominate the shelves (a la Trader Joe's). In fact, more than 90 percent of the store's products come from its own private label, helping Lidl keep prices low on healthy foods like trendy kale chips and organic kombuchas, and everyday staples like frozen fruits and veggies.
Some of the best things to buy at Lidl are staples that can stock your pantry and freezer without putting strain on your monthly budget. Here are 17 healthy items that are worth stocking up on the next time you're at Lidl.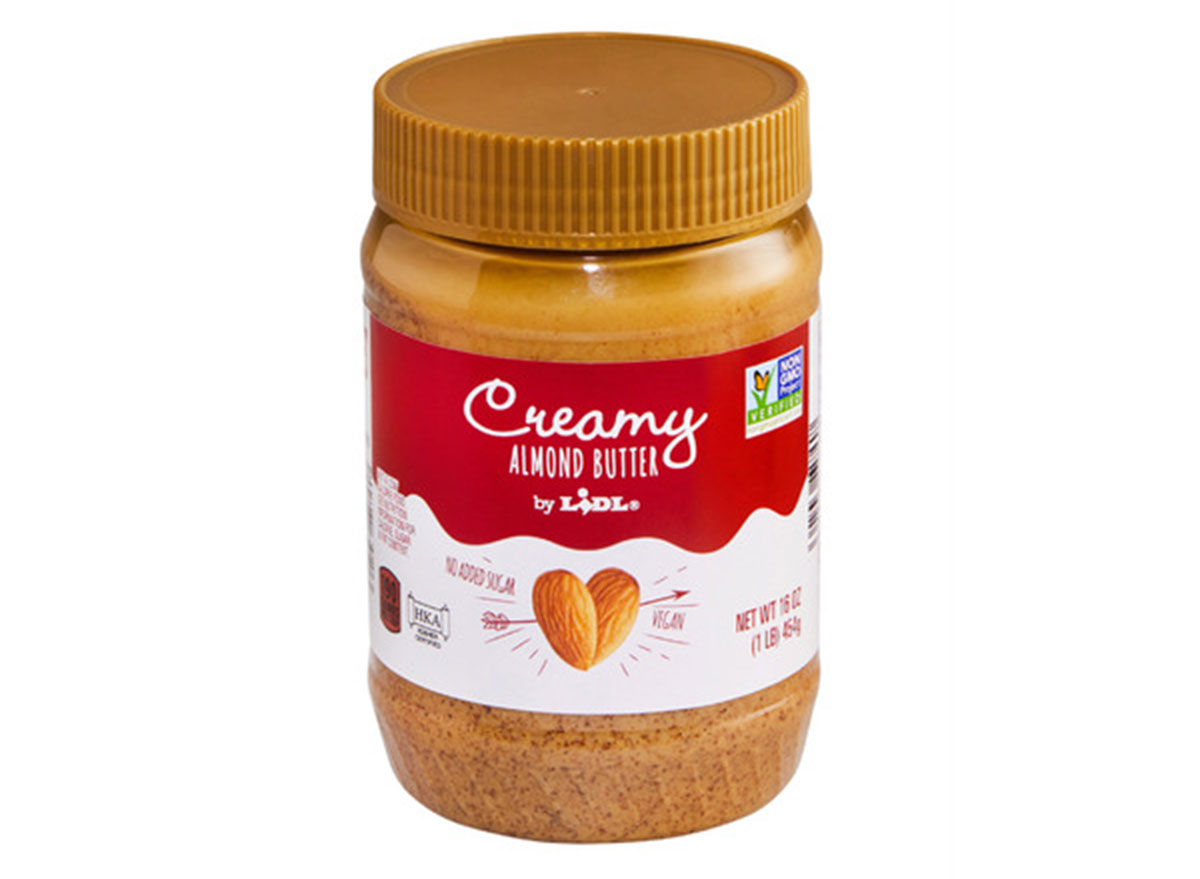 A must-have pantry staple, smooth and creamy almond butter is a best seller at Lidl. Other than eating it with a spoon, you can use it to add protein to a smoothie, spread it on veggies (ants on a log, anyone?), or lend a nutty profile to curries and salad dressings.
Organic Frozen Blueberries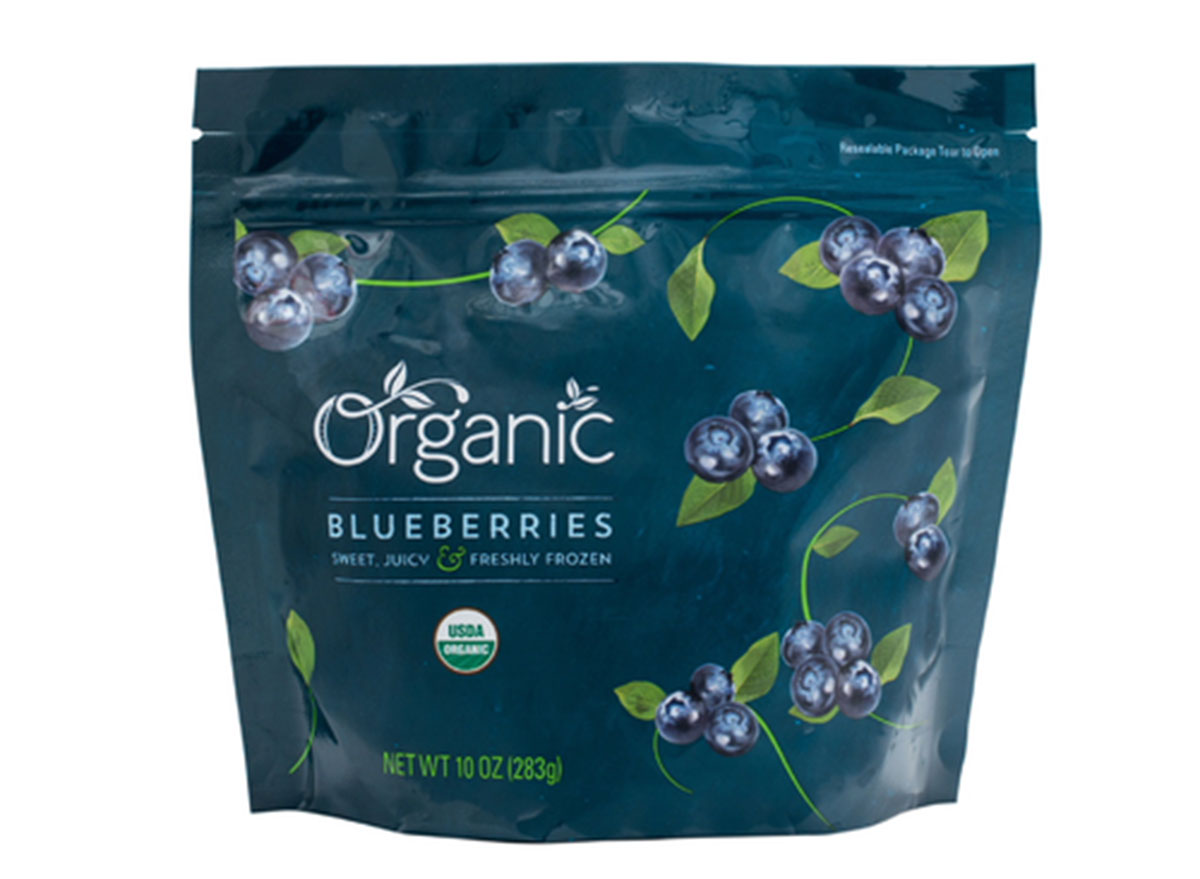 Not like you need any more reasons to eat blueberries. They are heart-healthy, can help you blast stubborn belly fat, and are a boon for mental acuity. But, it's no wonder these frozen berries are a best-seller at Lidl. They're just $2.29 a pack and, since they are frozen, they are smoothie-ready even beyond berry-picking season. The frozen fruit section at Lidl offers a good selection, and also includes whole strawberries, mixed berries, and mango chunks.
Refreshing and perfect for dialing up Caribbean vacation vibes, coconut water has been trending for the past few years. It comes with some health benefits, too. Add it to smoothies or use it as a thirst-quenching alternative to plain ol' water—it's a lighter, healthier option than sports drinks or sodas.
Organic Ginger Lemon Kombucha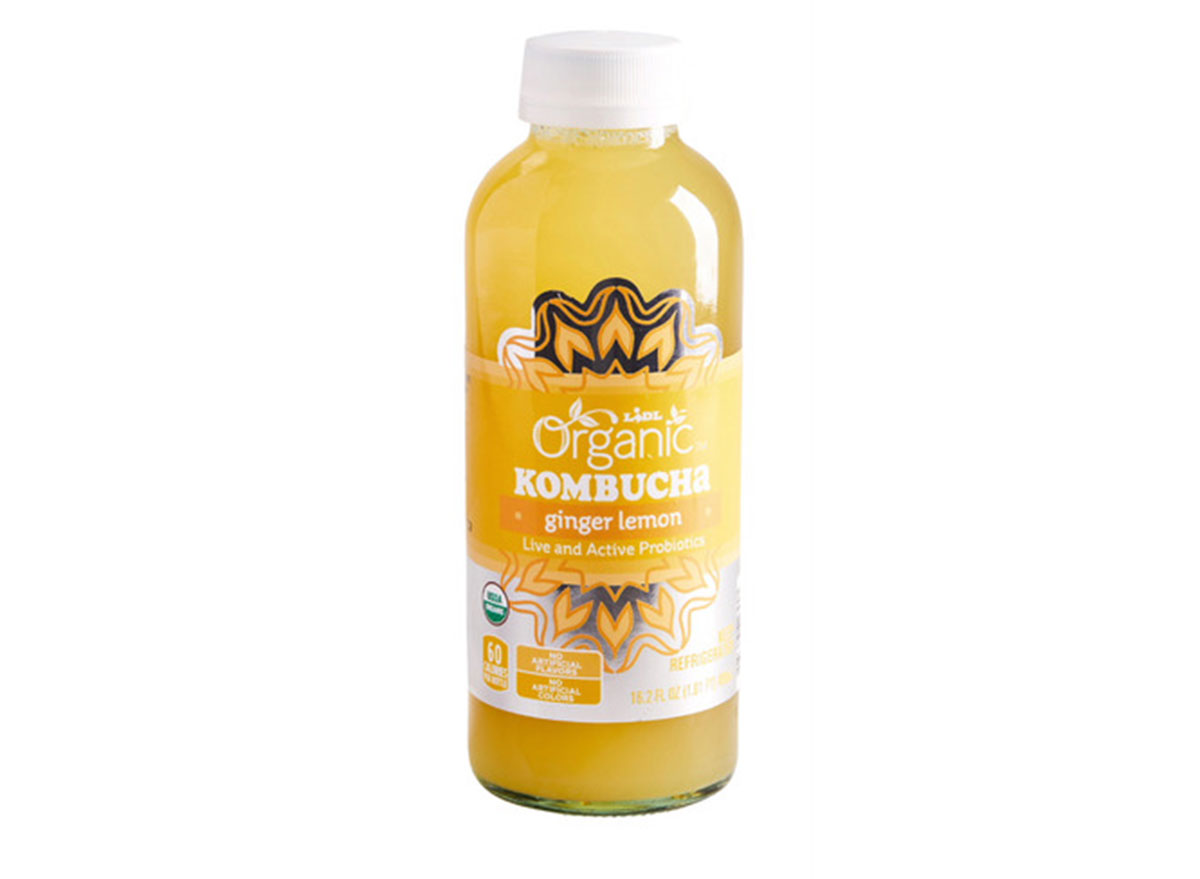 With potential to promote gut health and boost your immune system, kombucha has emerged as a popular way to drink your probiotics, which probably explains why it's one of Lidl's top-selling products (not to mention the price tag, of course). This buzzy fermented drink gets a flavor addition from ginger and lemon, too.
Baked Black Bean Crisps, Mango Chili Lime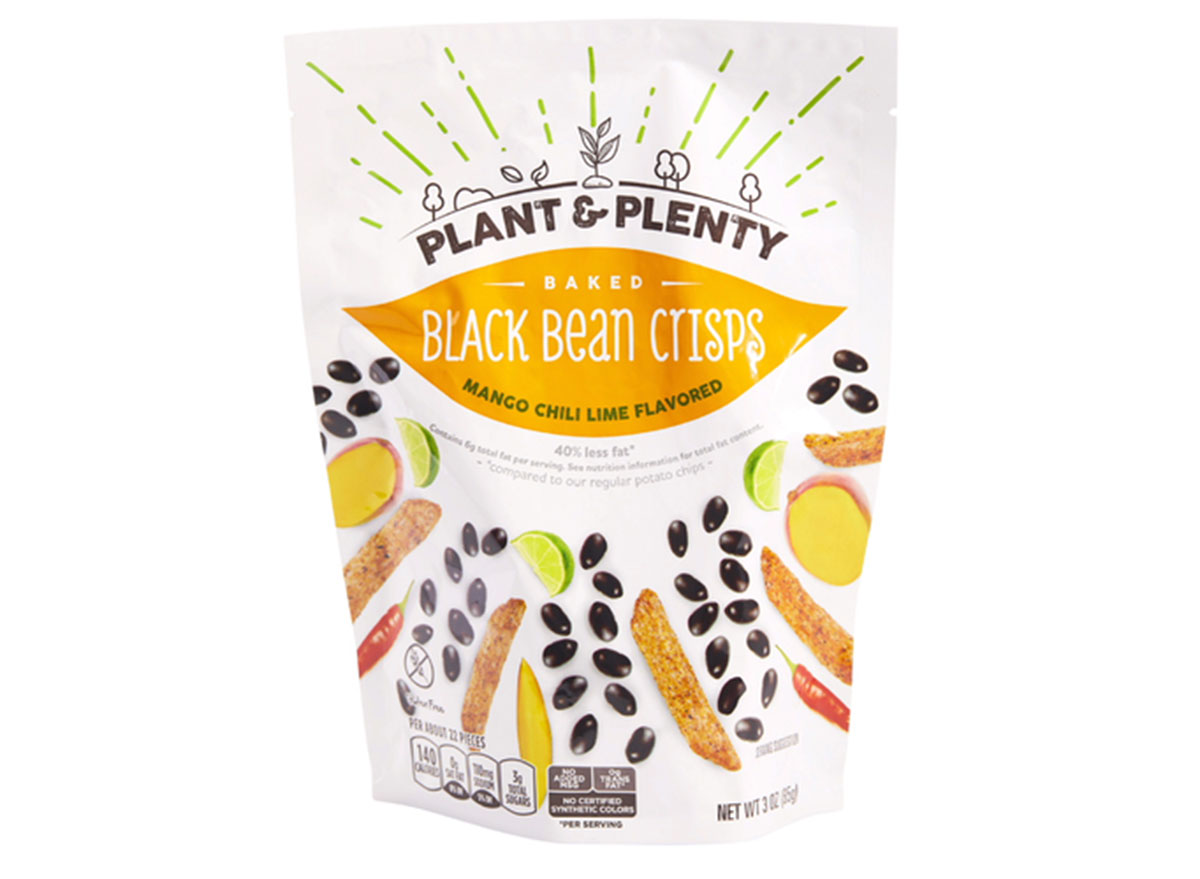 A favorite snack item at Lidl, these gluten-free crisps have no trans fats, and they are a healthier alternative to traditional potato chips. They're a low-cost pantry snack worth stocking up on. They also come in a habañero flavor if you like a little kick.
Organic Whole Wheat Penne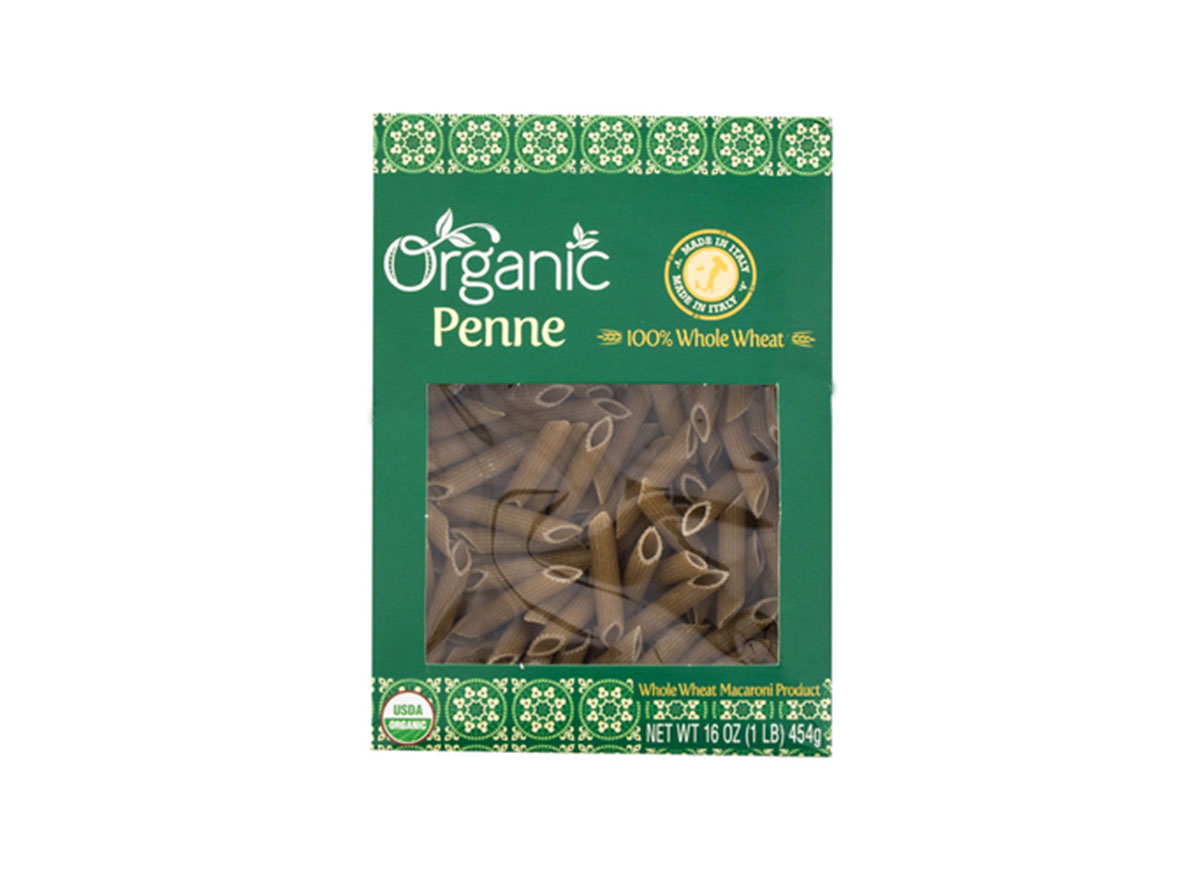 Imported from Italy, these 16-ounce boxes of pasta are affordable and worth having at the ready for busy weeknights. The store also sells an organic whole wheat rotini that's ideal for pasta salads.6254a4d1642c605c54bf1cab17d50f1e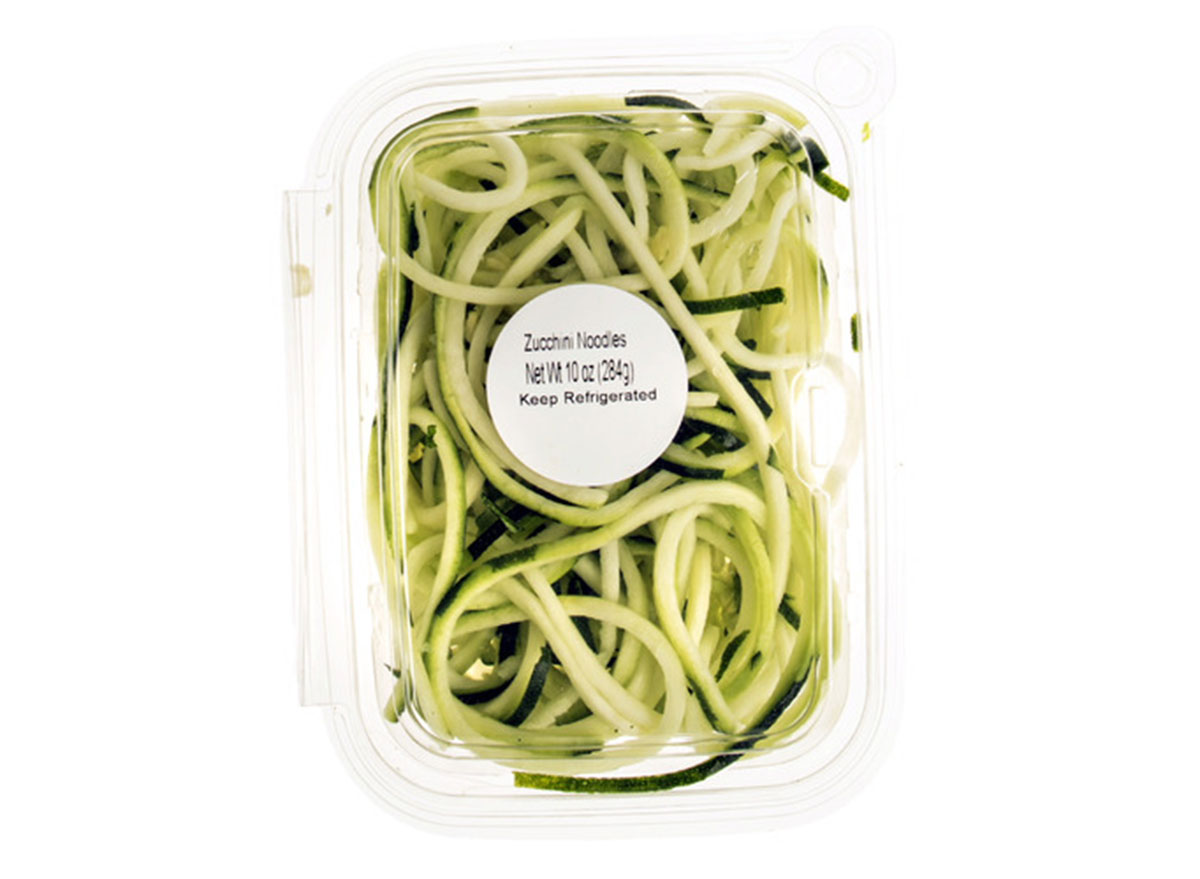 Zoodles aren't new. They've been trending for years now. But the low-carb solution to pasta is still going strong and these pre-packaged zoodles can be treated just like noodles in a main dish or mixed into a veggie-forward soup. While a spiralizer will get you the same result, Lidl's pre-packaged Zucchini Noodles are unbeatable in price and convenience.
Steamable Baby Brussels Sprouts
You know the drill: Eat your veggies. But, it's a whole lot easier when you can quickly steam them in a bag and have a healthy, fiber-packed side dish in a matter of minutes. Plus, this steamable bag of sprouts is under $1. Keep a few bags in the freezer and rotate between these great roasted Brussels Sprouts recipes.
Organic Kale Chips Zesty Nacho
Kale has proven itself a versatile superfood. You can find it in salads, smoothies, pesto, and more. And for snackers, crunchy kale chips are the way to go. Lidl puts a nacho spin on its kale chips, though you can buy original kale chips, too. A 1-oz serving has a couple of grams of fiber, which isn't too shabby for a snack food.
Organic Throat Soother Herbal Tea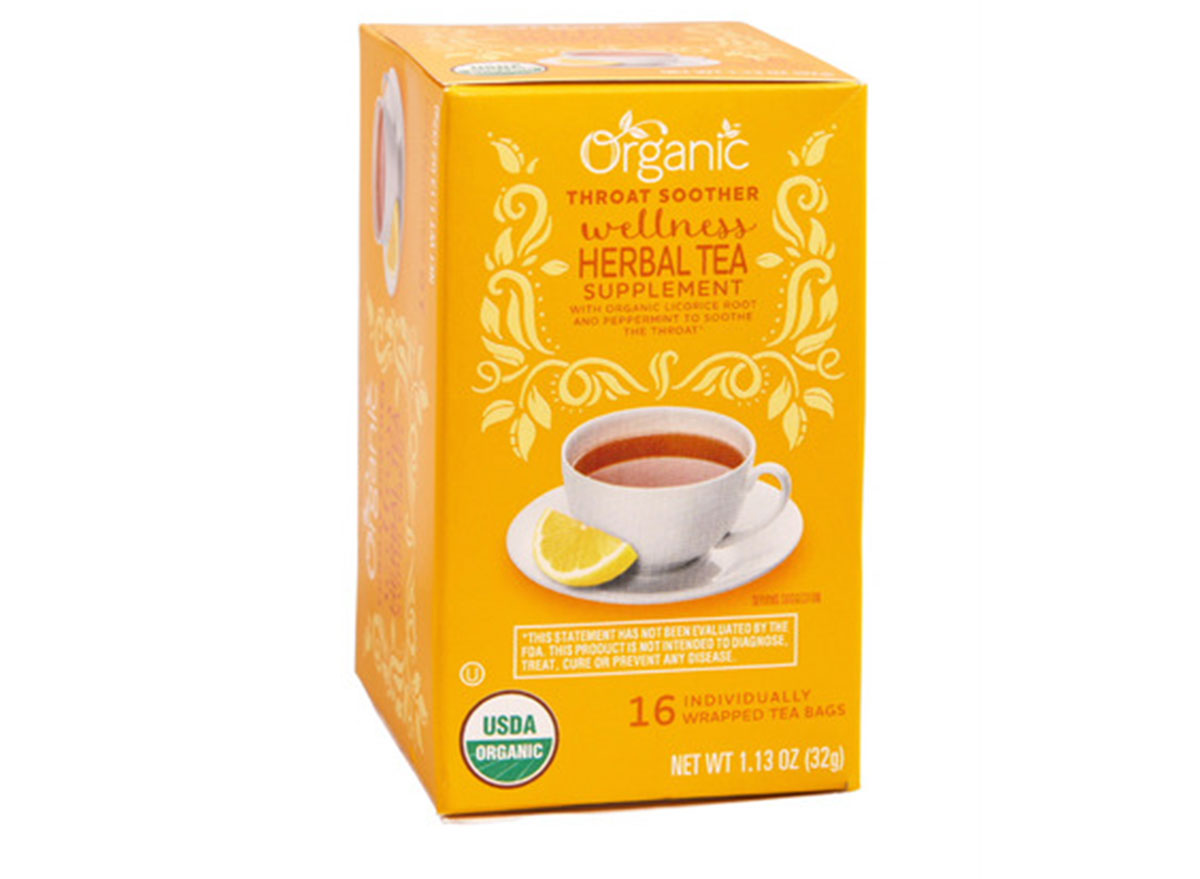 Worth buying in bulk during the winter, Lidl has a lineup of teas to keep you warm. Try one that's made with licorice root and peppermint to help soothe your throat. The box comes with 16 tea bags, which runs you less than 20 cents for a cup of tea. Lidl's beloved teas also include a digestive relief tea with senna, peppermint, and licorice, and a detox herbal blend.
Having honey on hand can help you naturally sweeten up anything from dressing and marinades to yogurts and oatmeals. Raw honey also packs vitamins E and C. This 16-oz bottle of organic honey from Brazil will go a long way.
Frozen Organic Roasted Vegetable Pizza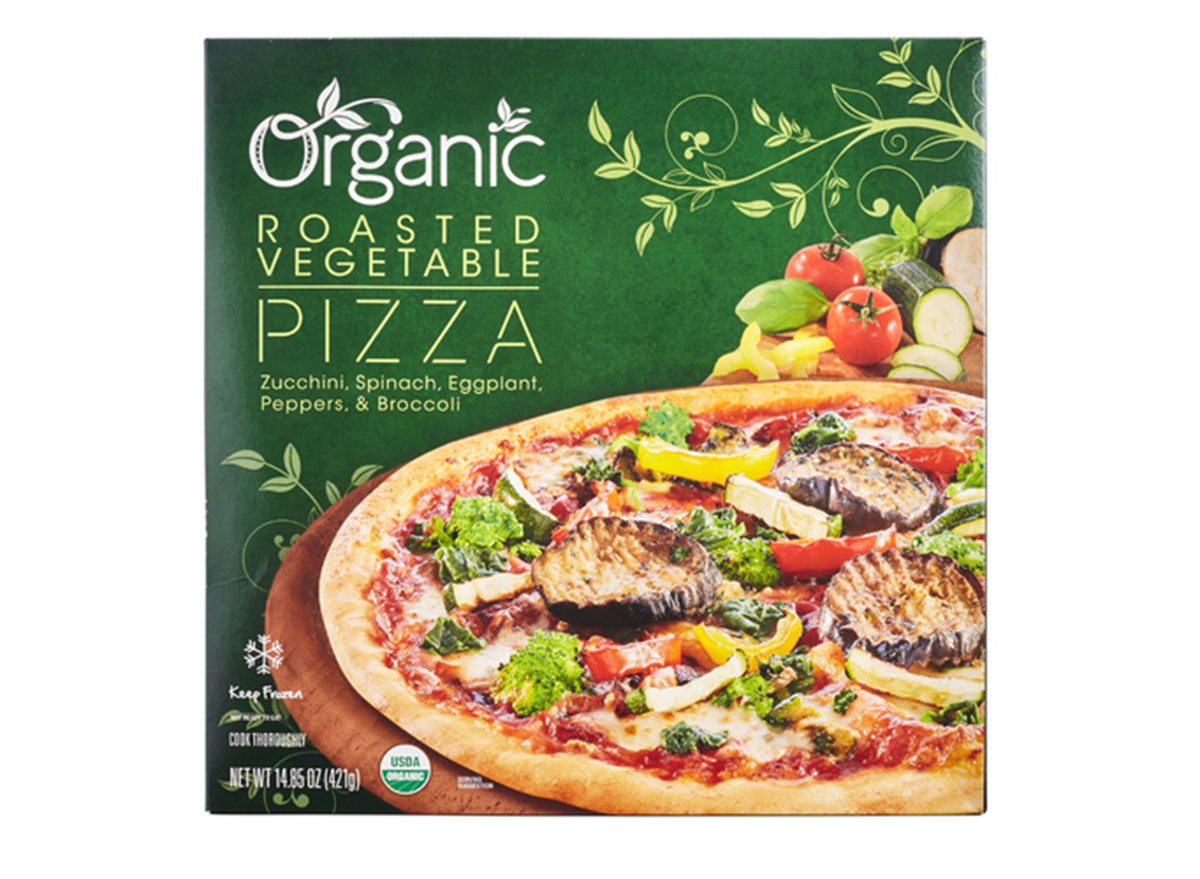 Truth: Frozen pizza isn't the poster child for healthy eating. But, when you do want to cave to a pizza craving, Lidl's roasted veggie pizza has a healthy heap of zucchini, spinach, eggplant, peppers, and broccoli topping it, which is better than greasy pepperoni or stuffed crusts. Plus, at $3.99 per pizza, you're saving big bucks by making your pizza at home instead of calling for delivery.
With 7.6 grams of protein in each 1/2 cup, black beans are one of nature's healthiest sources of protein. Black beans can be used in soups, burrito bowls, tacos, and you can even make a bean-based dip.
Fresh green beans are a good first choice. But, for quick weeknight dinners, open up a can of these cut green beans and try out one of these 17 Good-For-You Green Bean Recipes. An easy dose of greens to store in your pantry.
Vegan California Veggie Burgers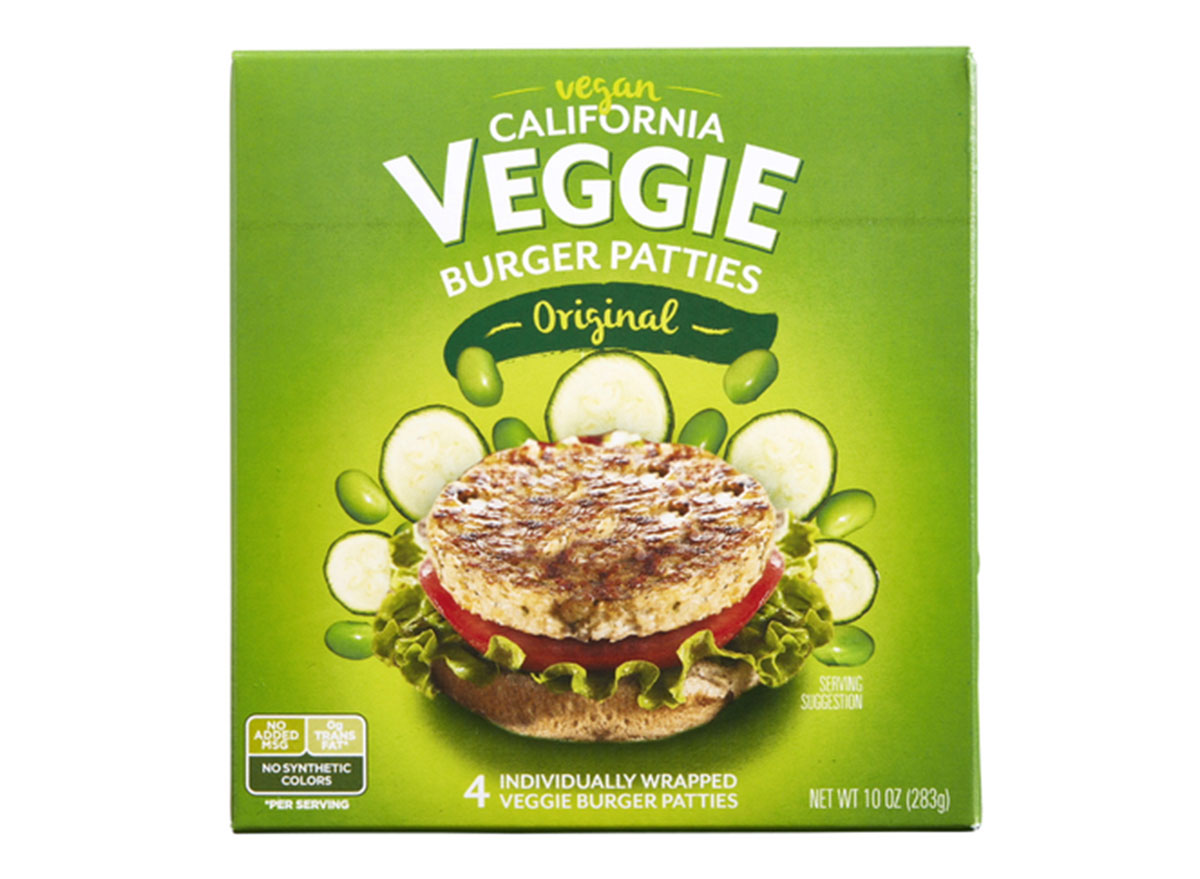 Keep these vegan burgers on hand for #MeatlessMonday meals or skip the drive through and make these burgers at home for a quick lunch. It's easy to see why they're a top seller: You get four burgers for under $3. The burgers are filled with a rainbow of mixed vegetables, including corn, carrots, green beans, onions, plus rolled oats.
Cherry Tomatoes in Tomato Juice
Imported from Italy, this $1 can of cherry tomatoes with tomato sauce makes it easy to whip up a zesty and bright tomato sauce for pasta and veggie dishes. Or, combine the tomatoes with mozzarella, basil, balsamic, and celery for a caprese-inspired salad.
Consider these a grab-and-go snack to help stave off any hunger pangs that might arise during the day. Each lemon-flavored bar is 100 calories and has just 3 grams of fat, and they're made without artificial flavors or high fructose corn syrup.