7 Foods Marisa Tomei Eats for Weight Loss
Marisa Tomei looks incredible at age 58. Here's how she does it.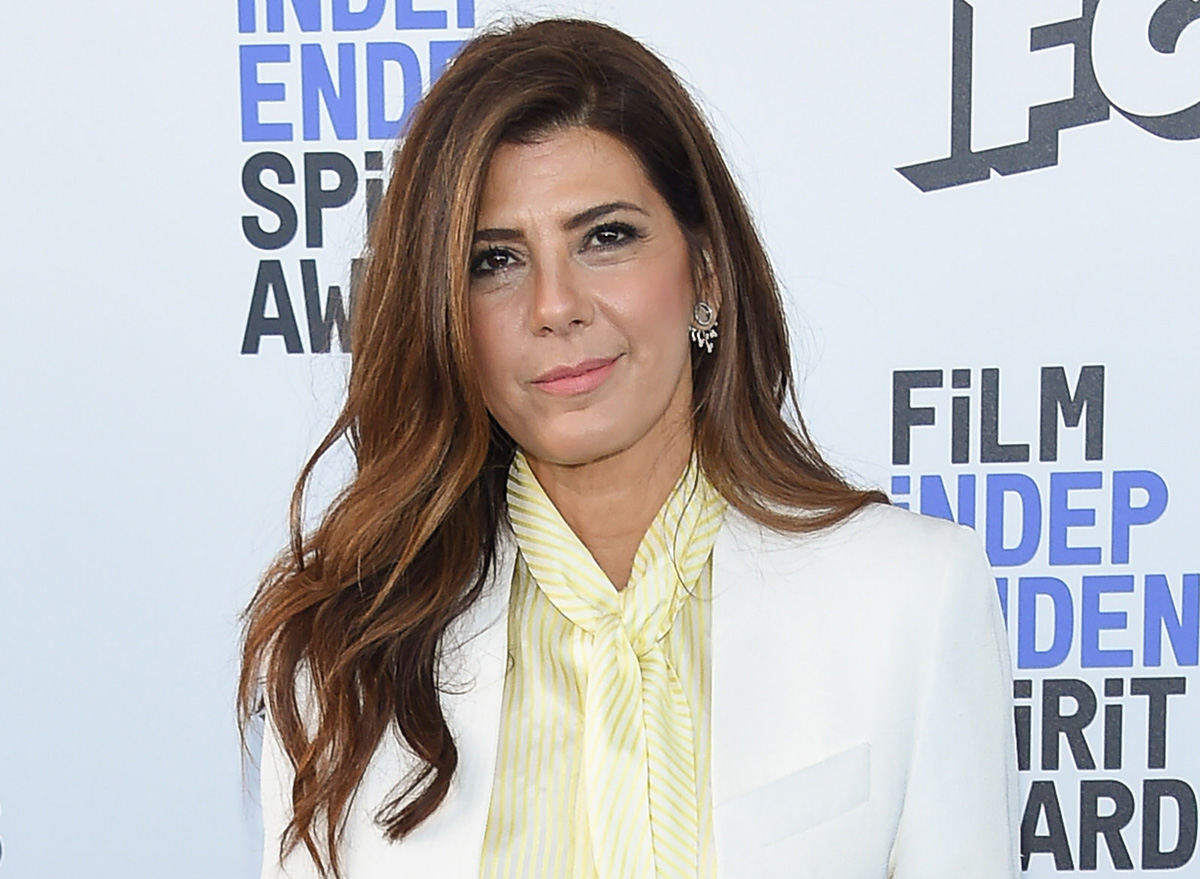 While many know Marisa Tomei these days as Aunt May to Tom Holland's Peter Parker in the current Spider-Man films, the 58-year-old made a household name for herself decades ago with her stints on soaps and various TV shows, and of course, her unforgettable role in My Cousin Vinny, which she took home the Oscar for best supporting actress. Although her roles have changed over the years, one thing hasn't: her youthful appearance. The beloved performer has hardly aged and she credits her healthy lifestyle. "What you put into your body is even more crucial than what you're doing in terms of your exterior," she told Vogue. "What I eat and how I connect with my body feed my external." So what does she eat? Here are seven foods the star swears by and what dieticians think of her diet. 
1
She Adds Oxymel to Meals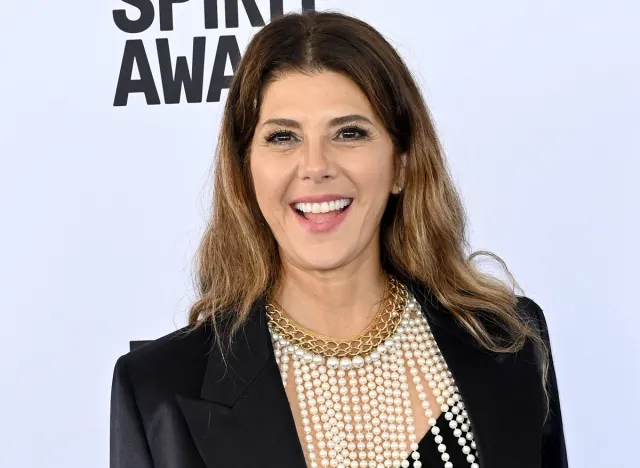 In a 2020 interview with New York Magazine, Tomei shared that she loves a "delicious" kumquat-chile oxymel, an herbal extraction of vinegar and raw honey, she buys from Chef Minh Phan and her historic Filipinotown Los Angeles restaurant Porridge + Puffs. The award-winning actress also revealed that she likes adding oxymel to some of her meals like salmon. 
What the Expert Says: "Oxymel recipes vary but the standard recipe includes raw honey, vinegar, and an herb; the purpose being the vinegar and honey extracts the flavors and compounds of the herb being used," Cesar Sauza, Registered Dietitian Nutritionist at NCHC.org, tells us. "Oxymel is not very common but the vinegar and raw honey alone provide antibacterial benefits, along with supporting our gut health. When recommending whole foods to patients, I also recommend using a variety of herbs in their cooking and salads; oxymel is just another form to obtain the compounds found in herbs."
2
The Actress Eats Fennel Salad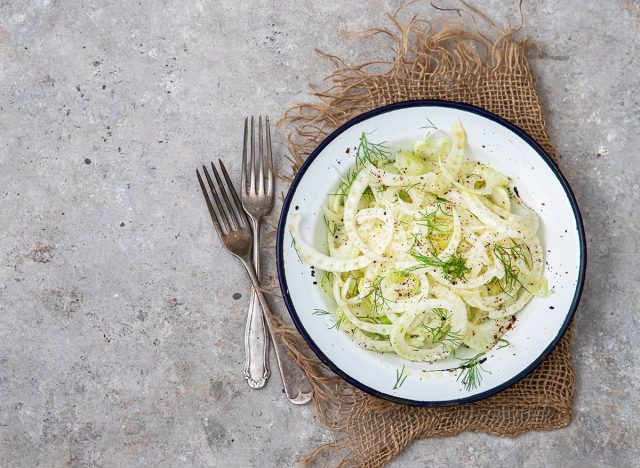 During the pandemic, Tomei ordered fresh fruits and vegetables from local farms that were delivered to her weekly. She would make a fennel salad as a side dish for the main meals from her box of produce. She told NY Mag, "I chopped up some fennel from my CSA box that I used for a traditional Italian salad with pistachio, orange, and red onions." 6254a4d1642c605c54bf1cab17d50f1e
What the Expert Says: "Fennel is a part of the carrot family and the seeds are often used as a spice in a wide variety of cuisines," Lisa Richards, a nutritionist and creator of the Candida Diet, says. "Fennel is a good source of vitamin C, potassium, and fiber. The fiber content of fennel makes it beneficial for reducing bloating, specifically bloating from digestive issues. It also contains anethole, an anti-inflammatory and antispasmodic compound. This allows it to relax the muscles located in the digestive tract, which can calm bloating and cramping."
3
She Includes Quinoa in Her Diet
For breakfast, the actress will have eggs with quinoa, which is a great source of protein and loaded with nutrients. "I had an egg and some quinoa I had packed up and brought with me to do the virtual junket," she told the outlet. 
What the Expert Says: "Quinoa is a high-fiber carbohydrate that contains antioxidants, vitamins, and minerals," Sarah Williams, MS, Registered Dietitian, and Founder of Sweet Balance Nutrition, says. "One cup of cooked quinoa has about 5 grams of fiber. Including quinoa in your diet is a great way to increase your fiber intake, which promotes improved blood sugar control, helps you stay full longer, and can help lower blood cholesterol. Quinoa is a good source of iron, B vitamins, and magnesium as well. Choosing quinoa instead of white rice or white pasta will give your body more nutrients and fiber."
Tomei has a well-rounded balanced diet that includes lean proteins like salmon. In the NY Mag interview, she revealed she made salmon with oxymel and a fennel salad. 
What the Expert Says: "Fatty fish like salmon, mackerel, sardines, and tuna are a bundled package offering quality protein and heart-healthy omega-3s," Andrea Mawson, BSc, RD, explains. "Protein is important for building and repairing muscles, especially after physical exercise. Omega-3 fatty acids are beneficial for heart health, decrease inflammation, and may aid in muscle recovery and growth."
5
Tomei Incorporates Avocado Into Her Meals
Another healthy thing the Spider-Man star says she eats is avocado. "We had another junket day, and I just ate whatever was left over a potato, and I mean a tiny little red potato; an egg — my egg is a seven-minute boil; and some avocado," she told NY Mag. 
What the Expert Says: "Avocados are a good source of healthy fats, vitamins, and minerals," Melissa Wasserman Baker, a Dietitian & Nutritionist with Food Queries, says. "Health benefits may include heart health, improved digestion, and weight management. When applied topically, the natural oils in avocados can provide moisture and nourishment to the skin, promoting hydration and a healthy complexion."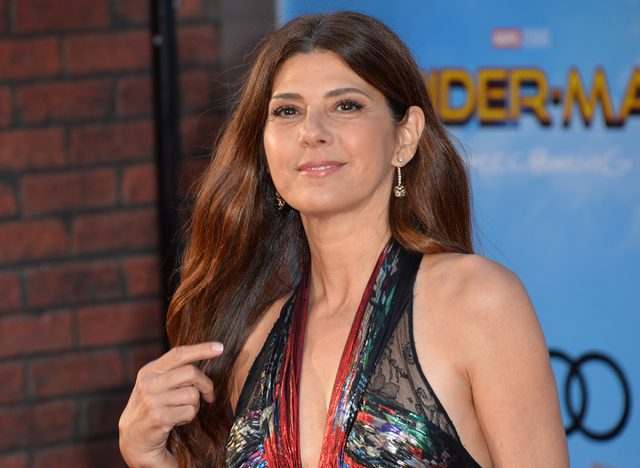 Tomei lists everything she ate over the course of a few days for NY Mag, mentioning lamb chops a couple of different times; they have high nutritional value. 
What the Expert Says: "Lamb chops are a rich source of high biological value protein and B12, if it is grass-fed it will also be rich in healthy omega-3 fatty acids," Sauza tells us. "I encourage lamb and other animal meats to have variety in the diet, variety in our diet ensures we have a strongly varied microbiome."
7
She Eats Eggs Regularly
Tomei consistently incorporates eggs into her diet—a delectable and nutritious source of protein and essential vitamins, perfect for maintaining her health and well-being. Before a work event, the actress didn't have too much of an appetite but didn't want to go hours without eating, so she noshed on eggs. "I made myself eat a little something so my brain could function, and for me, brain food is eggs."
What the Expert Says:  "Eggs are also a lean protein that contains antioxidants called lutein and zeaxanthin, the same antioxidants you can find in green vegetables," Destini Moody, RD, CSSD, LD, a sports dietitian says. "Not only can the protein be helpful in controlling hunger and overeating, but these antioxidants are also helpful for fighting inflammation in the body." 
Heather Newgen
Heather Newgen has two decades of experience reporting and writing about health, fitness, entertainment and travel. Heather currently freelances for several publications.
Read more about Heather