McDonald's Will Open Hundreds Of New U.S. Locations In 2023
That's the most new restaurants planned in over eight years.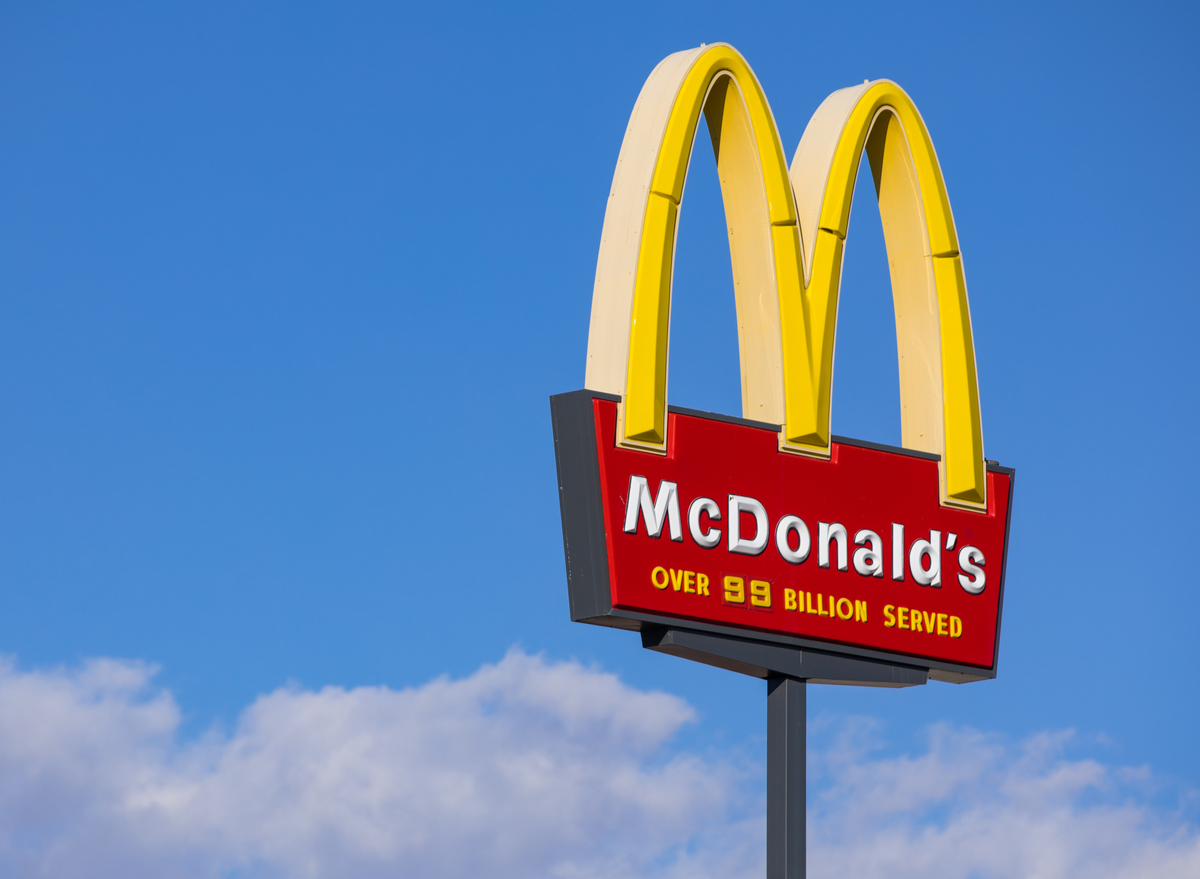 Although it operates more than 13,000 locations in the United States, McDonald's has been shrinking for the past eight years. The last time the chain opened more locations than it closed was in 2014—well before the pandemic. But according to the latest information shared in an earnings call on Tuesday, the fast-food behemoth is reviving its plans for massive growth both domestically and abroad.
McDonald's has been hinting at plans to begin expanding again ever since it revealed Accelerating the Arches 2.0, a roadmap of its future that places a heavy focus on development. However, the company did not reveal how many new openings it had in mind. On this morning's earnings call, it finally revealed that number. In 2023, McDonald's is planning to open 1,900 worldwide restaurants, with 400 locations planned for the United States and its internationally operated markets.
McDonald's President and CEO Chris Kempczinski and CFO Ian Borden both expressed strong optimism for the future of McDonald's coming off a year with many successes, both in terms of finances and connecting with new and existing customers. They emphasized that the Accelerating the Arches 2.0 plan to transform and build the McDonald's brand was still the company's main focus. That includes marketing that connects with the customers, a commitment to the core products (burgers, chicken, and coffee), and a plan to focus on delivery, digital, drive-thru, and development.
For the past few years, the chain has focused on modernizing the existing restaurants but plans to shift its focus to growing its global footprint again in 2023. This growth is fueled by "exceptional" results in its most recent quarter, with domestic sales up over 10% at the end of last year versus the same period in 2021, almost 6% for the year overall. While Kempczinski did note that he expects inflation to affect the company in the short term, he remains optimistic that the chain has what it takes to succeed and grow. Opening new locations is the key to future success. McDonald's plans to spend about 2.2 billion this year with half dedicated to opening new units across the globe.
When and, more importantly, where the new American restaurants would be built will be revealed later in the year. Kempczinski emphasized that their locations are be paramount, saying the company is "spending the time right now to getting a granular look where we would build and what pace and what types of restaurants." In the past, he said, McDonald's was more focused on a number and less on the quality of the locations and their potential for success. The type of restaurant and format will be important, too, so we might see more locations like the futuristic drive-thru restaurant in Texas.
One thing is for sure, delivery and digital ordering are sure to play a big role in any new restaurant plans. McDonald's app was downloaded 40 million times in 2022, more than the next three quick-service restaurant apps combined.