50 Most Epic Food Fails On The Internet
From disappointing to downright disgusting, these hilarious fails are sure to give you a laugh.
Not everyone can be a master chef, and when amateurs attempt recipes designed for the pro's funny food fails are born. From a restaurant salad garnished with four single Cheez-Its to a monster meatloaf Halloween fail not fit a witch's brew, we take you from the disappointing to the downright disgusting with these absolutely hilarious fails.
And for some healthy recipes that won't leave you ordering takeout, subscribe to the Eat This, Not That! magazine and get 50 percent off for a limited time!
Holiday Fails
They were going for fingers, but they just look like really ugly big toes.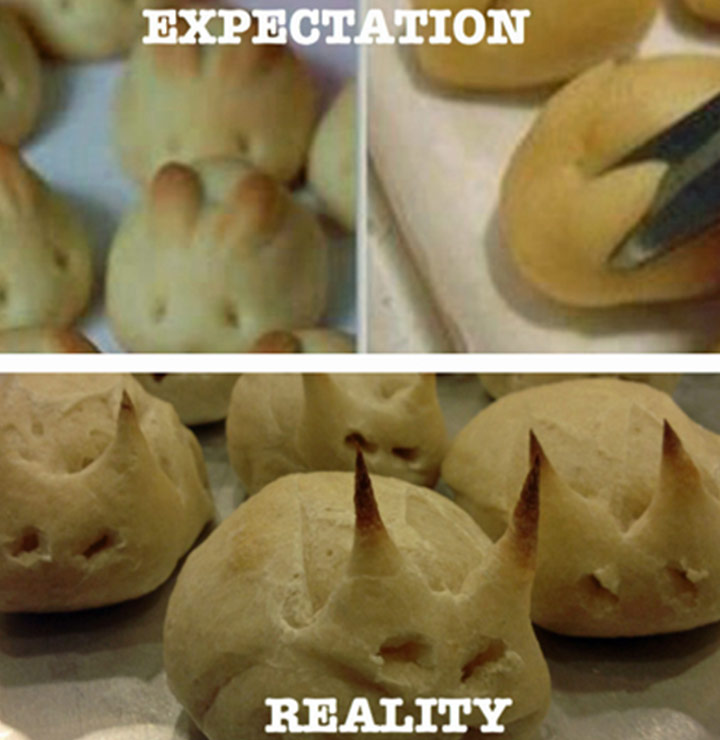 Incidentally, these rabbit biscuits turned out more like a tribute to Disney's Maleficent movie than a cute Easter treat. At least we know fans of the movie and Angelina Jolie would appreciate this epic baking fail.
Show these snowmen to the people who believe global warming is a hoax.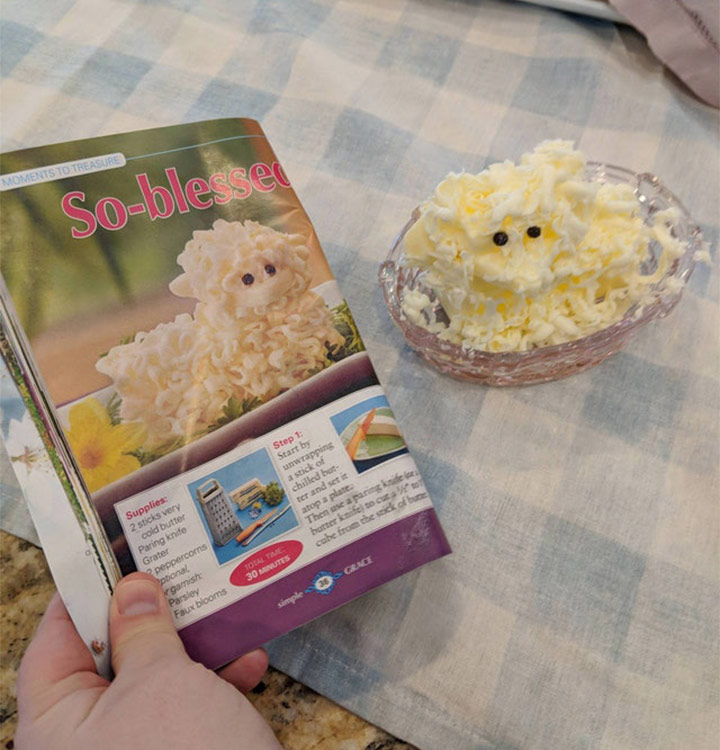 With what appears to be a very long list of instructions for this lamb butter, it seems more than one detail got lost in translation. Honestly, though, we aren't sure we could carve this one ourselves if we had a degree from a prestigious culinary school. One word: pre-made.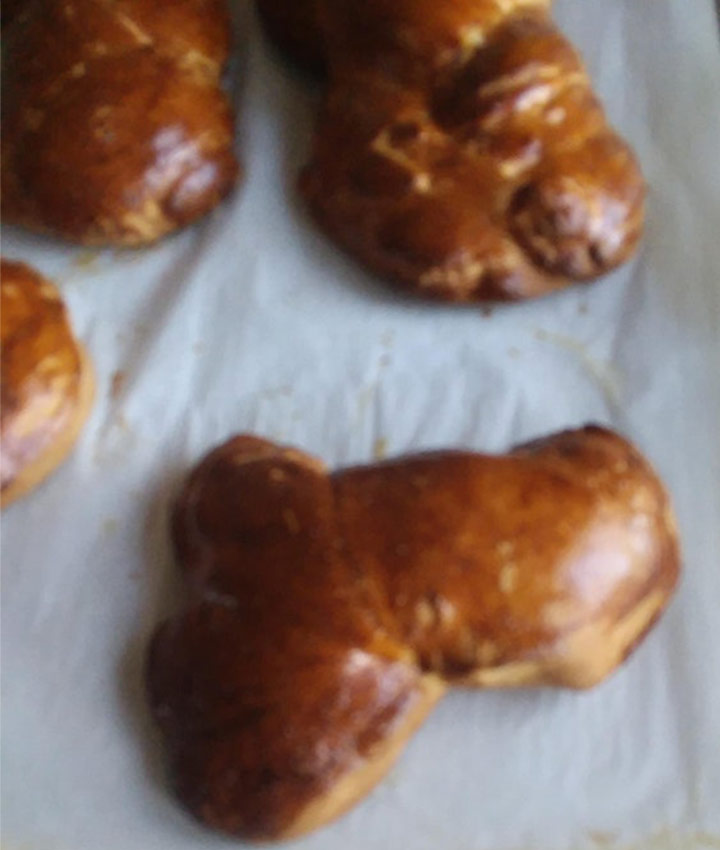 If someone dropped this 'rabbit' bread on the street, we might assume an irresponsible owner failed to pick up after their dog instead.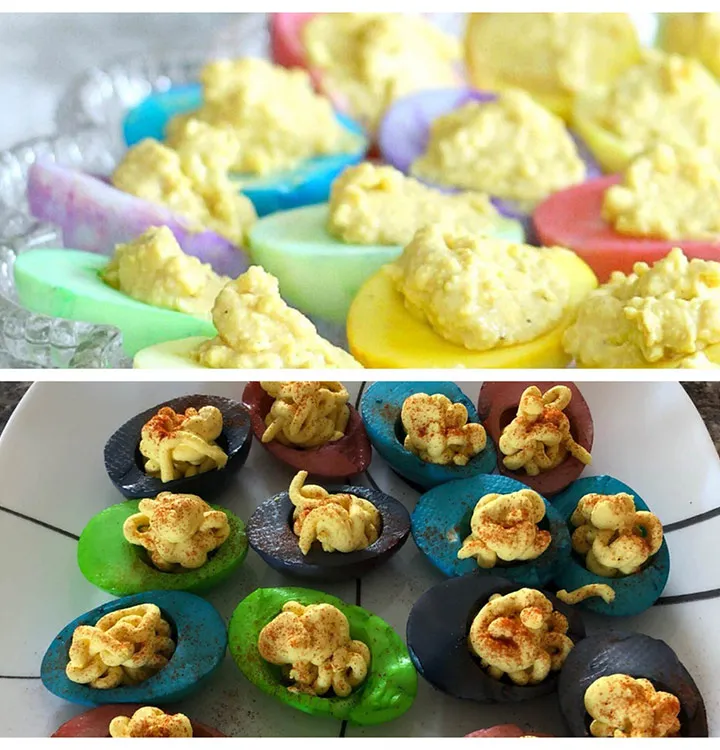 We can't tell what's more unappetizing—the deeply dyed eggs or how the yolk looks like cheese spray.
These little chicks look more like they might eat us than the other way around.
If you want to laugh even more, check out the comments. Our favorite, from Reddit user tomhouse, says, "That genuinely made me laugh out loud. It's like a cross between a lamb and an Oompa Loompa."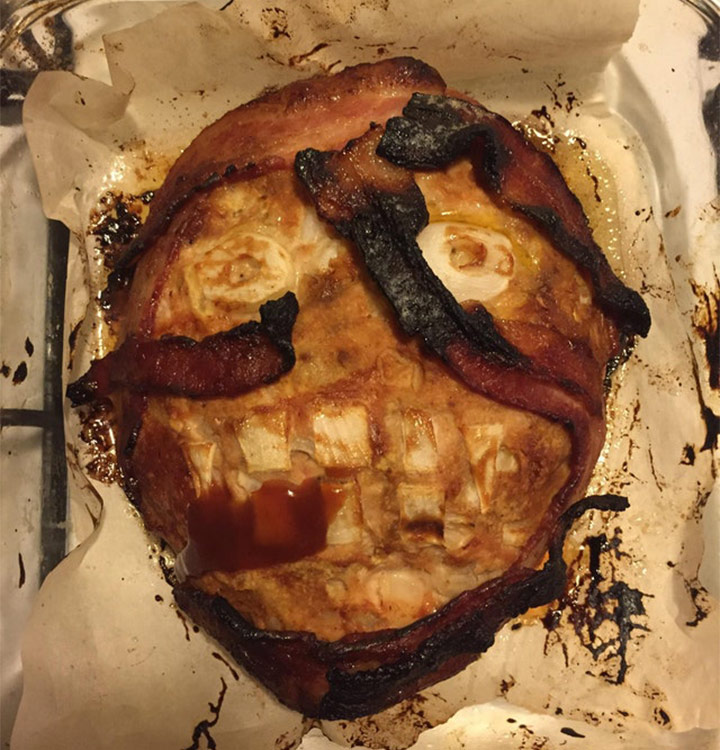 Meatloaf can only look so appetizing to begin with so we have to sympathize with this scary fail, although we can't say it would be the most welcoming dish for your dinner guests.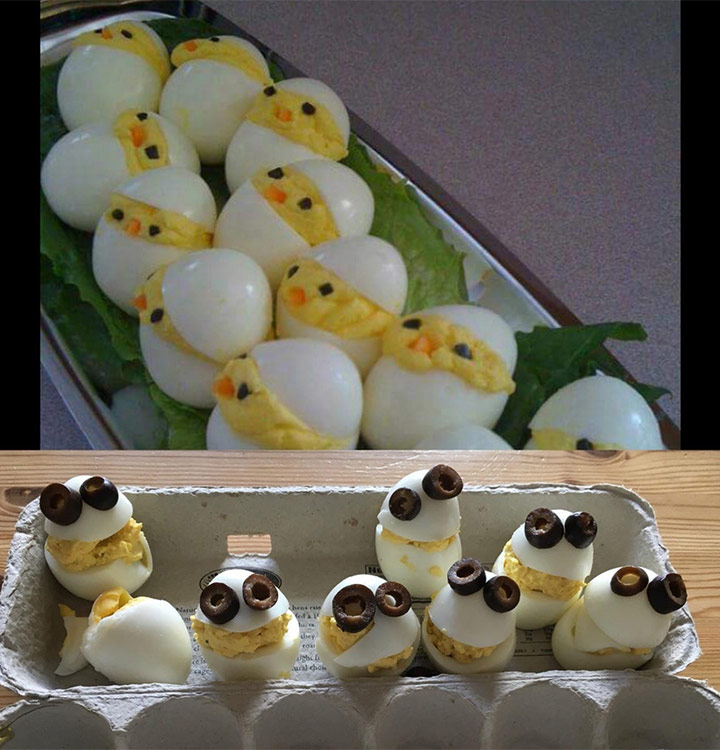 These look like the eggs are going as Minions for Halloween. Kudos to sticking to a holiday theme, even if it's the wrong one.
These charred bacon hearts look like they've been prepared with a blowtorch than in an oven, and honestly, maybe it is better that they weren't on a Valentine's day menu, especially if you want to woo your sweetheart.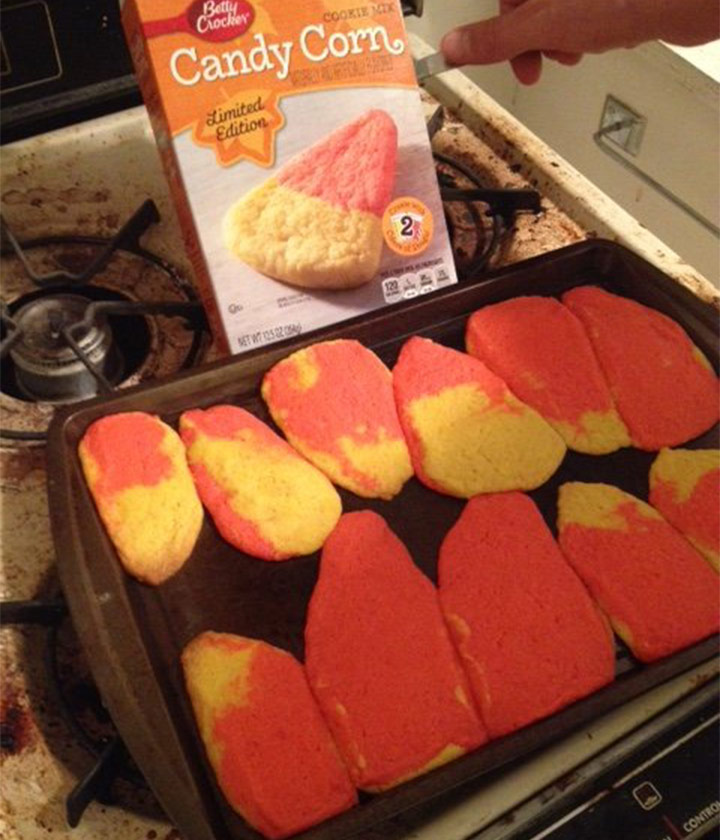 Next time this user should stick to the Pillsbury shape sugar cookies when they are feeling festive.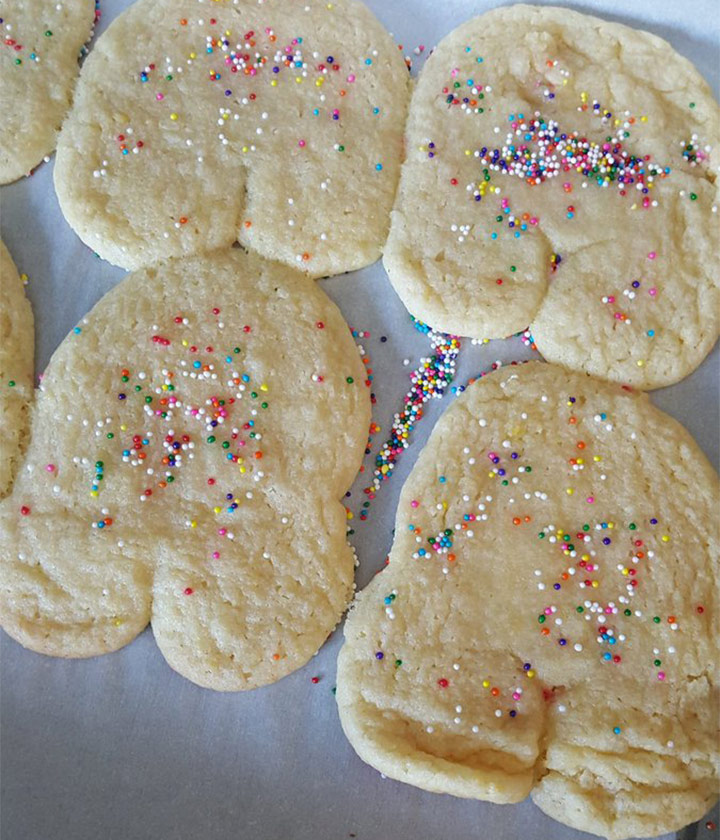 We agree with @alamedamark when she says, "Each one needs a strategically placed Hershey's kiss."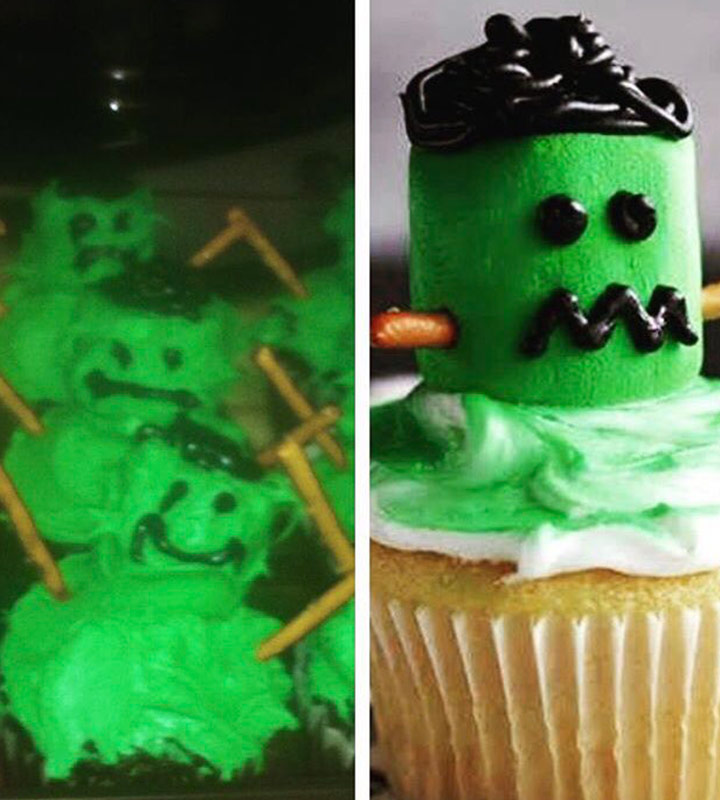 Slimy, gooey, green, this is scarier than the actual monster.
Cake Fails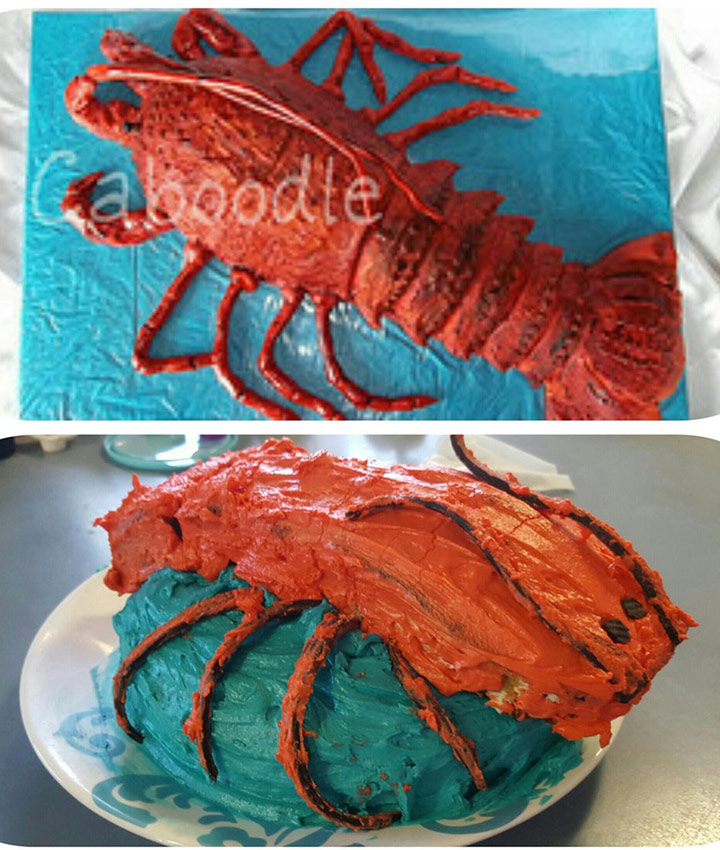 This crustacean looks like it is holding on for dear life before getting plucked for the next lobster bisque. And if this cake has got you in the mood for some coastal cuisine, check out our Red Lobster tips to save money and slash calories!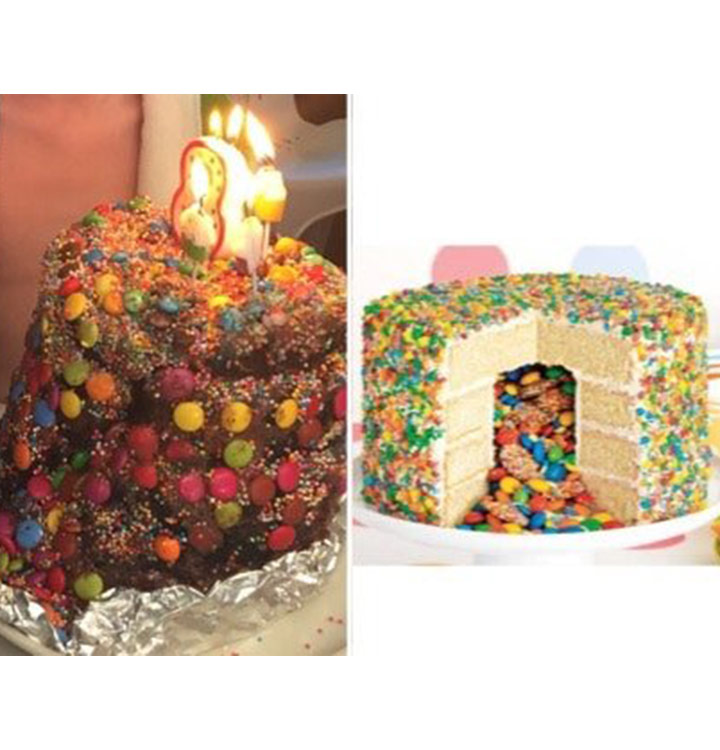 This pinata cake is sort of like when one exploded hard candies instead of mini chocolate bars and money at your friend's 8th birthday party—a little disappointing and extremely underwhelming.
Martha Stewart Cupcake Cones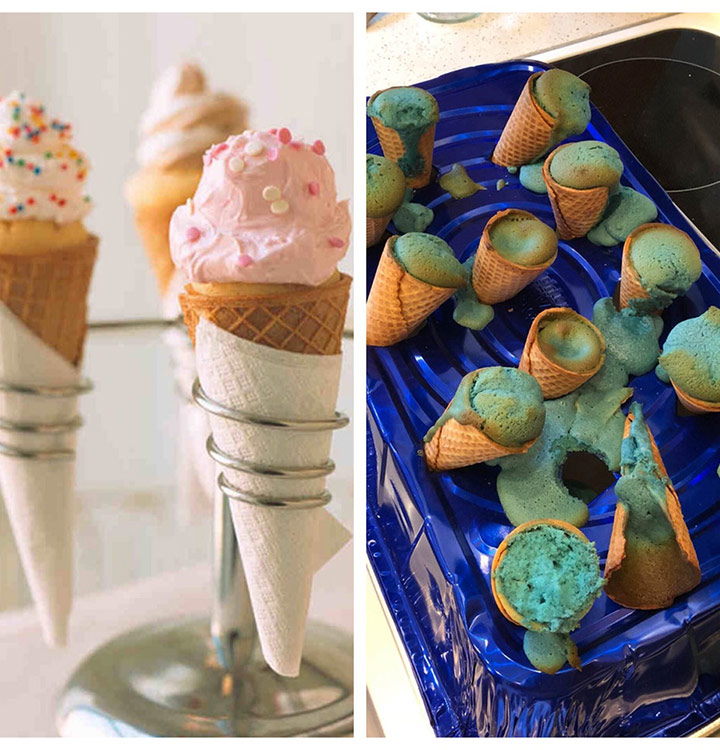 The domestic queen herself would be very, very disappointed…
If we tried to knock this around the pitch, we'd be kicked off the team.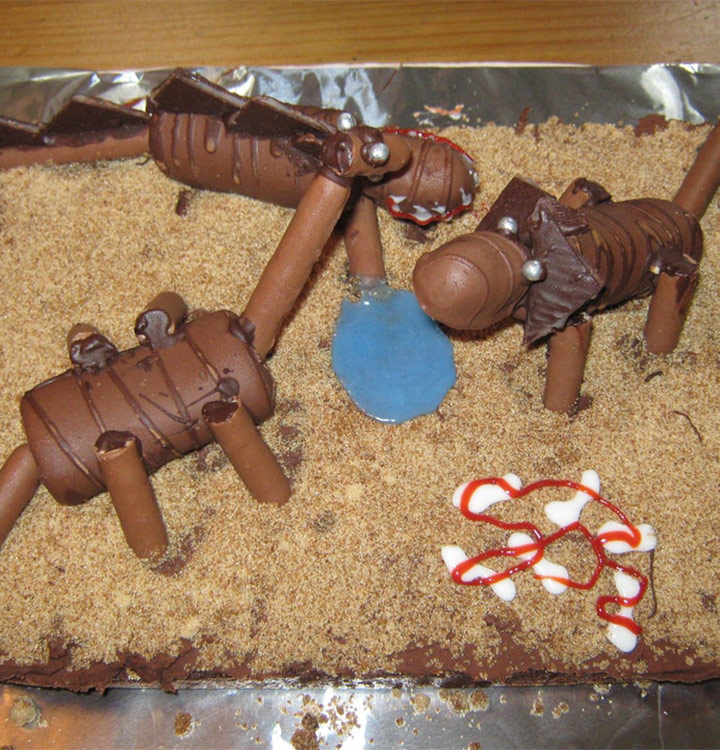 This pond is so small, no wonder the dinosaurs went extinct.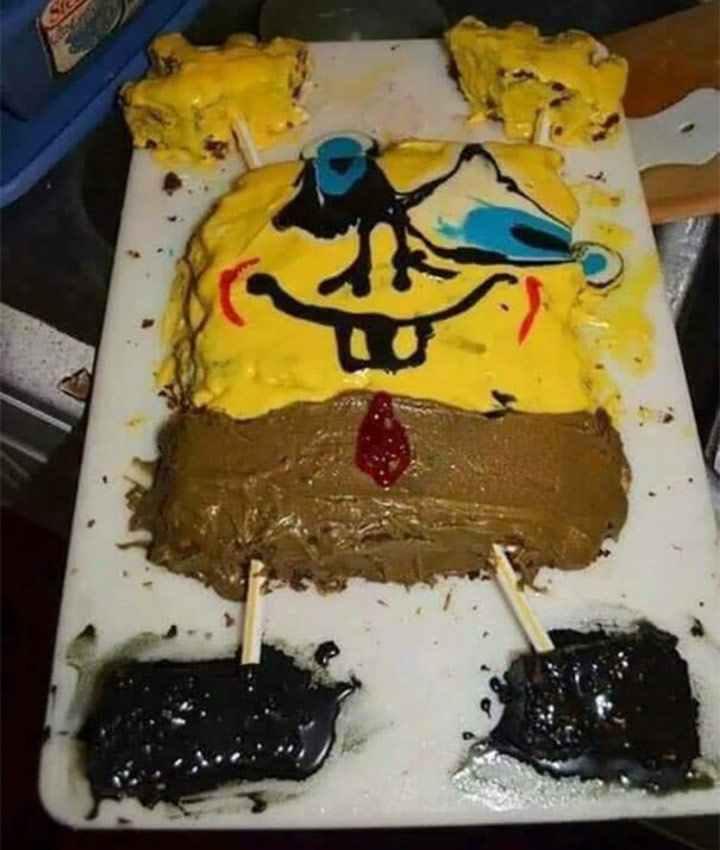 We hope SpongeBob isn't cooking our Krabby Patties looking that sick.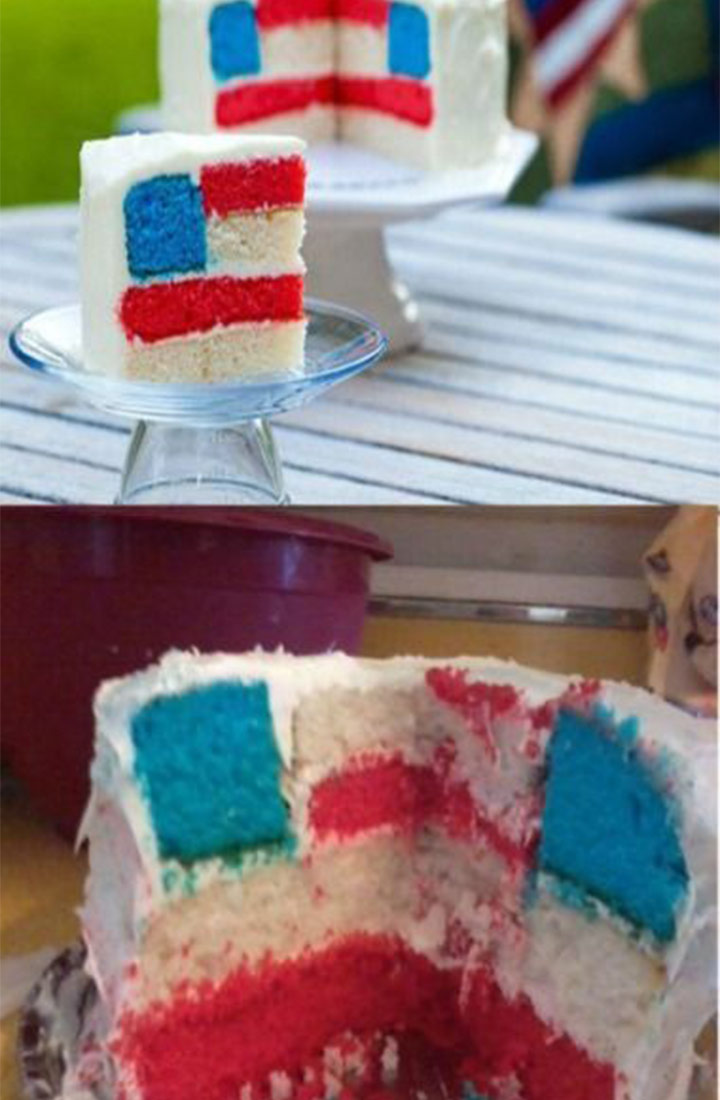 God bless pre-made cakes.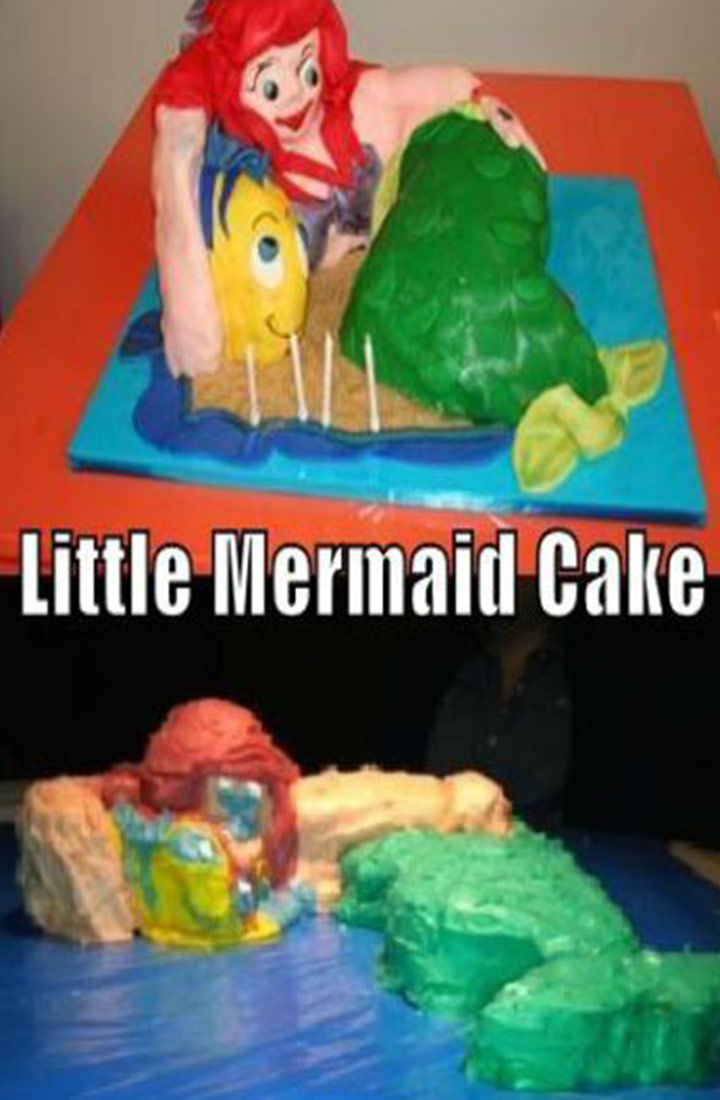 Looks like ocean pollution finally caught up to Ariel.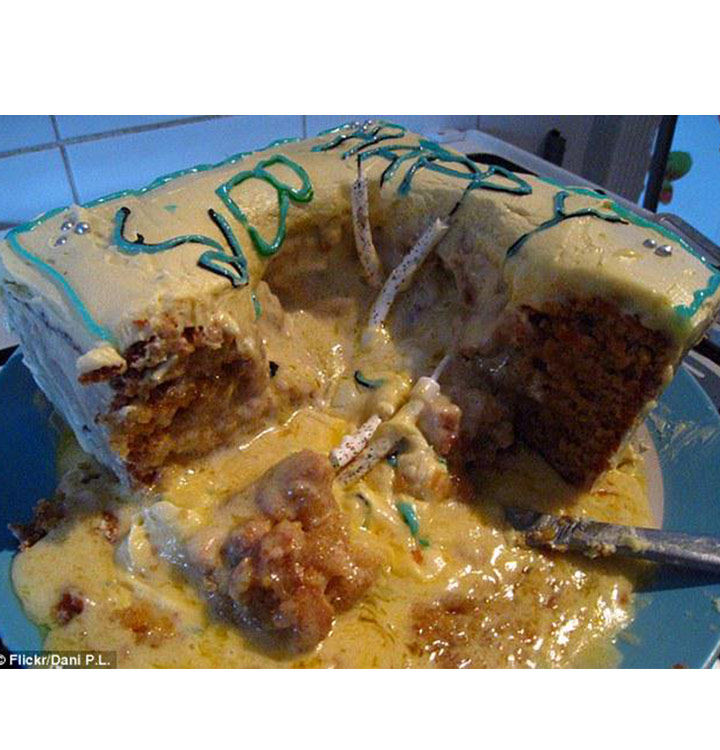 Well if Tina was going for a shipwreck, she nailed it. But you can see why underbaked goods end up on our foods most likely to be contaminated.
It takes a special kind of baker to make rubber duckies cry.
To be fair, they look like the animated pug from Disney's Pocahontas, so she wasn't totally out of the box.
Guardians of the Galaxy Cupcakes
These cupcakes look like their catchphrase should be "I am mummy." Groot deserves better.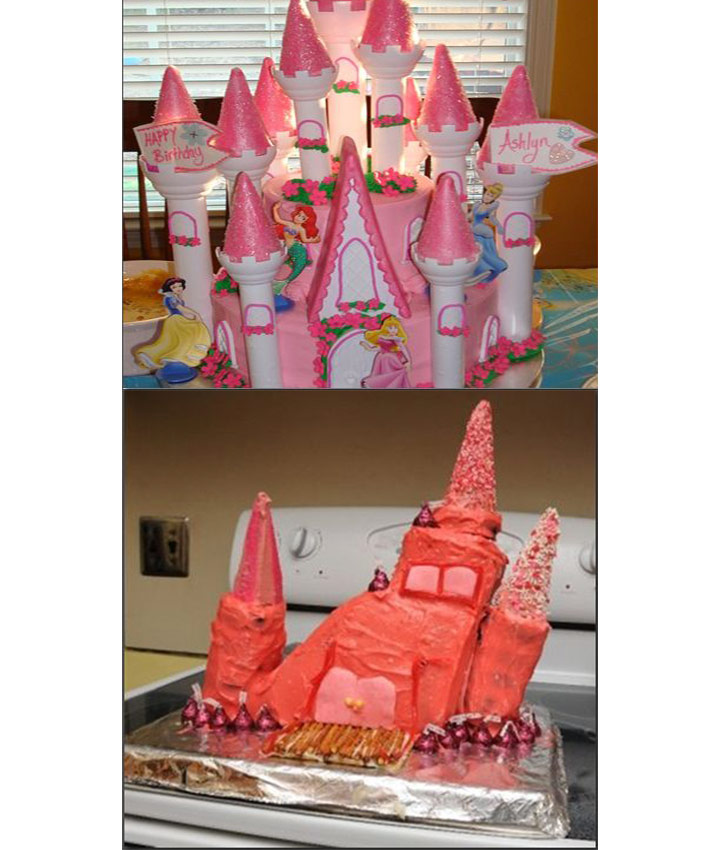 If we were in this castle we would be throwing our hair down the ice cream cone tower for rescue really fast.
"Oh my god, the eyes will haunt me for the rest of my days," said Reddit user SendNewts. We couldn't have put it better ourselves.
Cookies
Cookies or cookie? You decide.
Well, this is a sticky situation.
Dr. Ross Geller would not approve!
The basic principle of a cookie stuffed inside another cookie is there, so good job Carol. You tried.
Delicious idea, extremely poor execution.
Breakfast Fails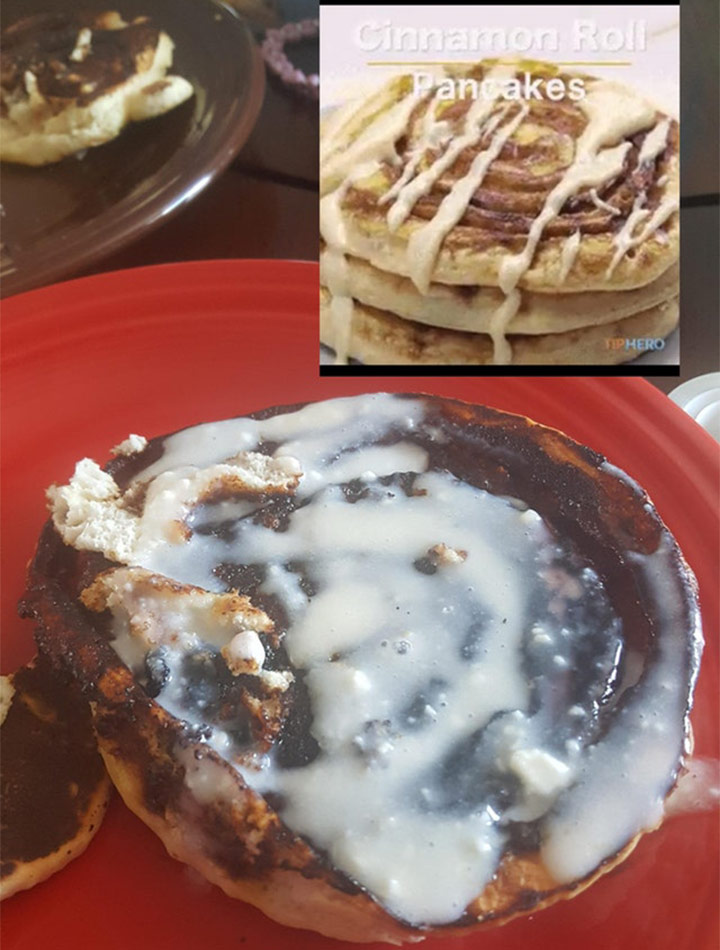 These might not look very appetizing, but we bet they still tasted delicious! That counts for something.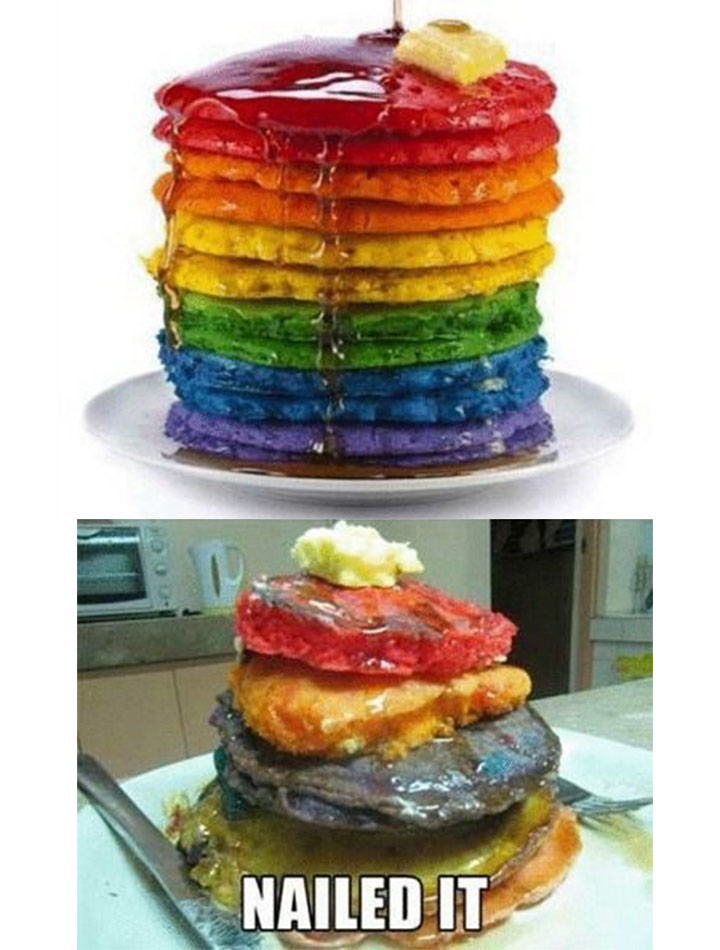 Not only are the pancake colors just wrong, but they're hardly even circular. That's Pancake Making 101.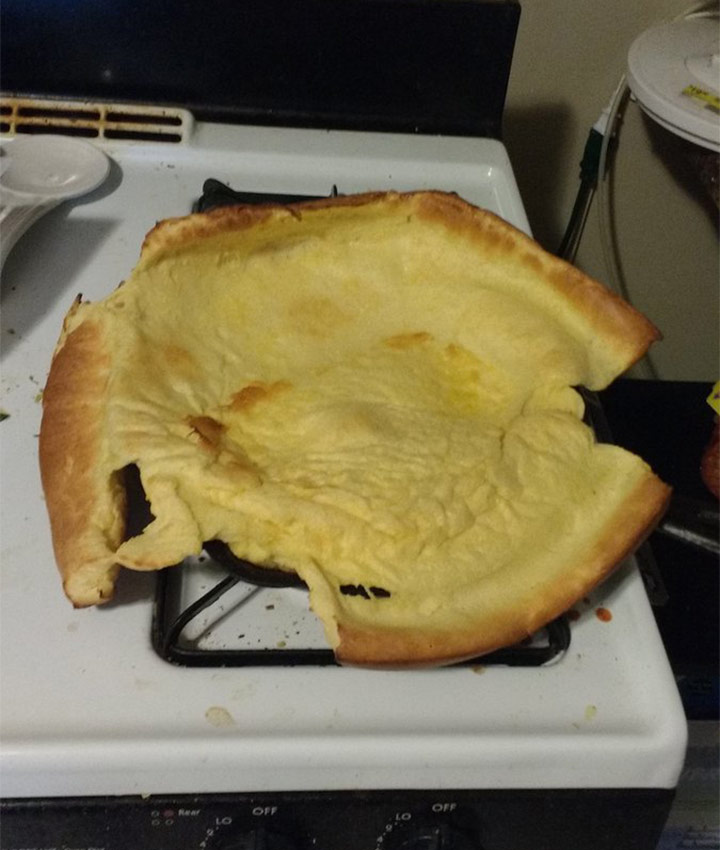 This dish has most of the qualities one wants in a dutch baby pancake—the fluffiness, the slightly burnt edges, but falling out of the pan? Not so much.
We don't know if we're more intrigued by how bad this fail is or by the pattern of the waffle iron.
More Fails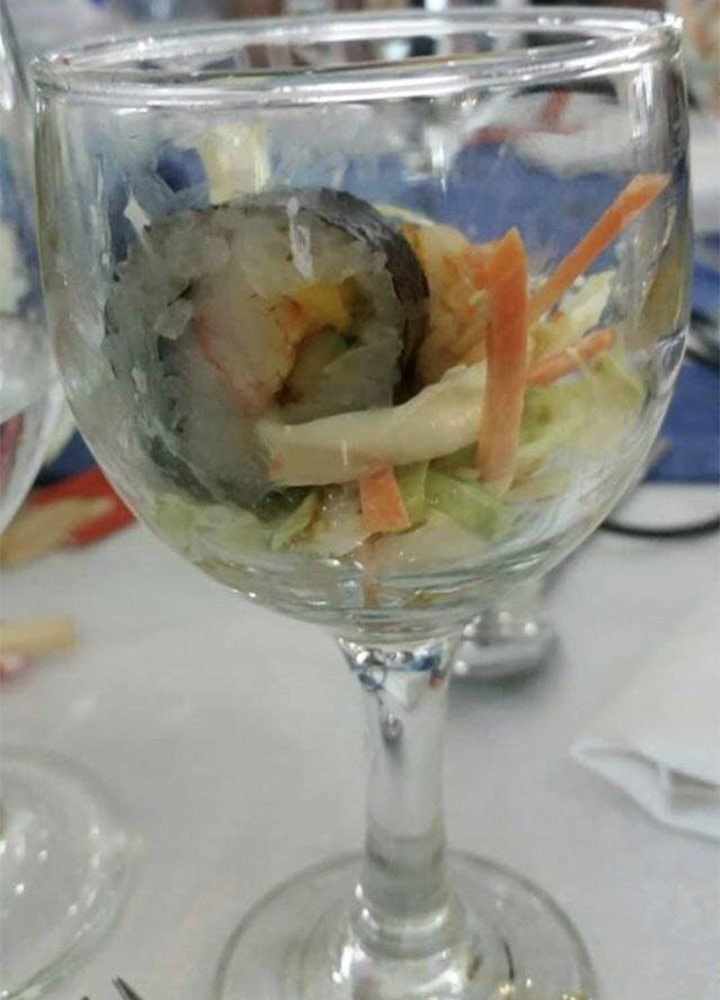 We're sure this wedding snack was supposed to be cute and punny, but it seems a little too fishy. As one Reddit user put it so eloquently, "I wouldn't even serve this at a divorce."
According to Reddit user mschwartz33, this concoction is "Rosemary crackers, American cheese, onion dip, corn chips, with a Friday's mozzarella stick Cheeto thing." If appetizers are supposed to make you lose your appetite, this wins.
We have so many questions about this one, but mostly, how did they burn the chicken this much before realizing they failed?
These owls looks like they belong in a Tim Burton movie starring Johnny Depp as the main character.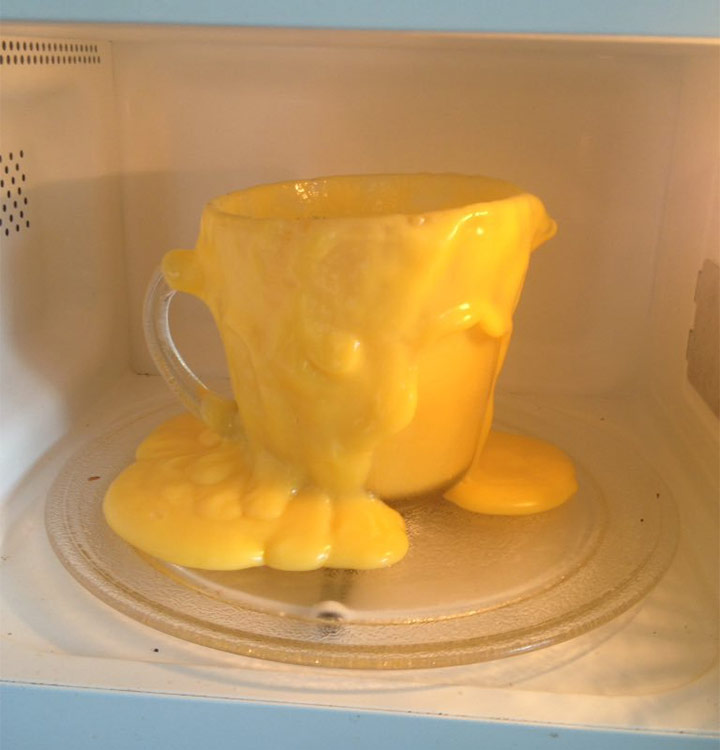 This was an, ahem, explosive fail.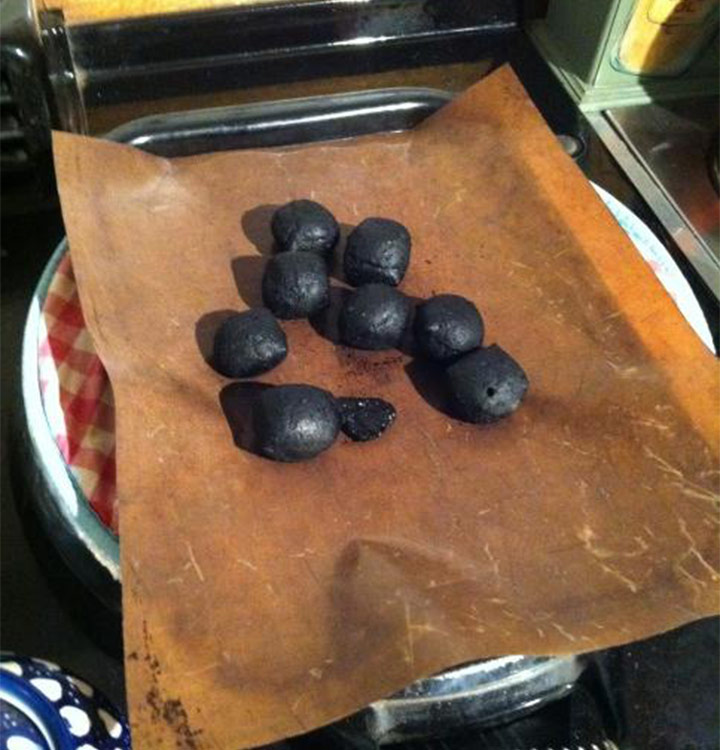 This man left his garlic bread balls in the oven for five hours…we don't really know what he expected to happen. The fact the balls are intact and not just dust is impressive.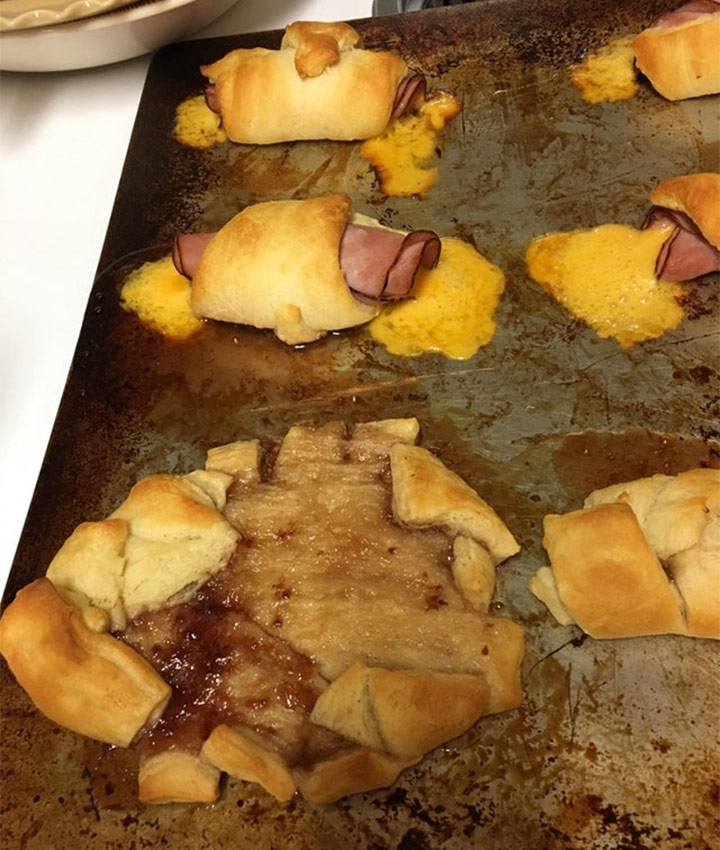 'Vaporized' would be a better word than melt to describe what happened to this croissant creation.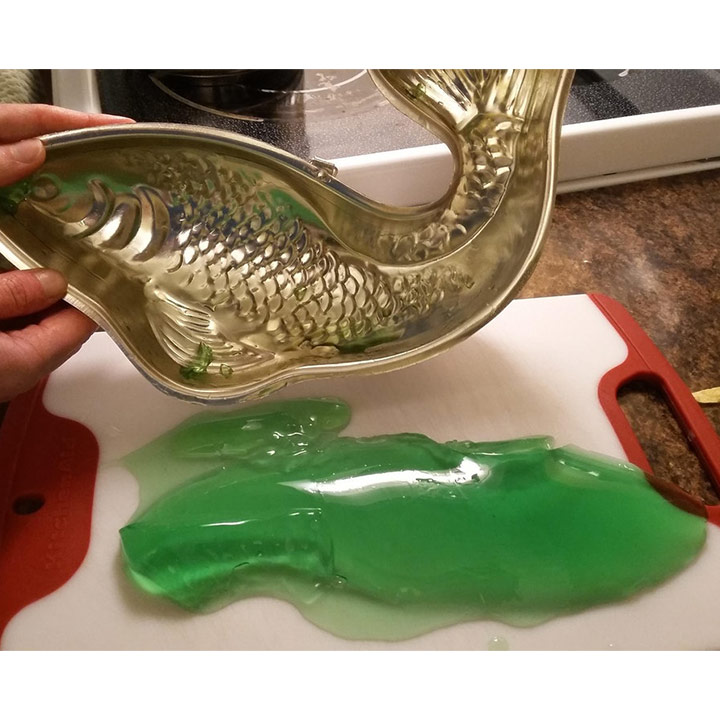 You could say this attempt was a "flop"…
The cup runneth over.
Since the Instagram world blew up with these fiery chocolate treats, which are made using a balloon, brave souls have attempted the dish at home to save a few bucks. The experience does not quite look the same…
This is extremely disrespectful to pizza, and we will not tolerate it.
A garnish of Cheez-Its may not be the worst thing that happened to this dressing soaked salad because hey, when you run out of traditional croutons sometimes you have to get creative.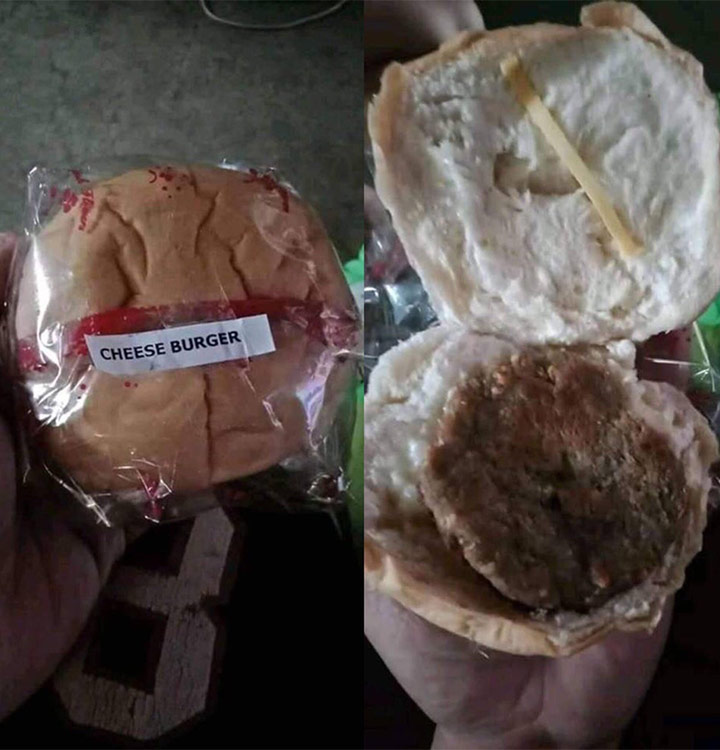 Last time we checked the key ingredient in a cheeseburger was…cheese?