9 Secrets About Red Lobster
Find out how to save money, slash calories, and feel good about eating at your favorite seafood chain.
Seafood may be rich in protein and nutrients, but if history has taught us anything, it's that seafood can easily become a nutritional shipwreck—especially when that seafood comes from a restaurant. And while Red Lobster is just as guilty of cramming calories into some of the more indulgent dishes, it does provide multiple ways to order a low-cal, wholesome meal—no matter which of the chain's 700+ restaurants you're dining at.
Here, we tell you how to order a tasty, healthy meal at the seafood chain as well as fill you in on some little-known facts about your favorite restaurant. Now, you can wow your dining companions with your Red Lobster knowledge the next time you find yourself eagerly waiting for your favorite meal to arrive.
And for more, don't miss these 15 Classic American Desserts That Deserve a Comeback.
The lobster in the logo has a name.
Do you know the cute little lobster in the Red Lobster logo? His name is Clawde! And he even has his own profile on LinkedIn. I don't know about you, but I'm totally sending him a connection request.
The best appetizer has just 130 calories.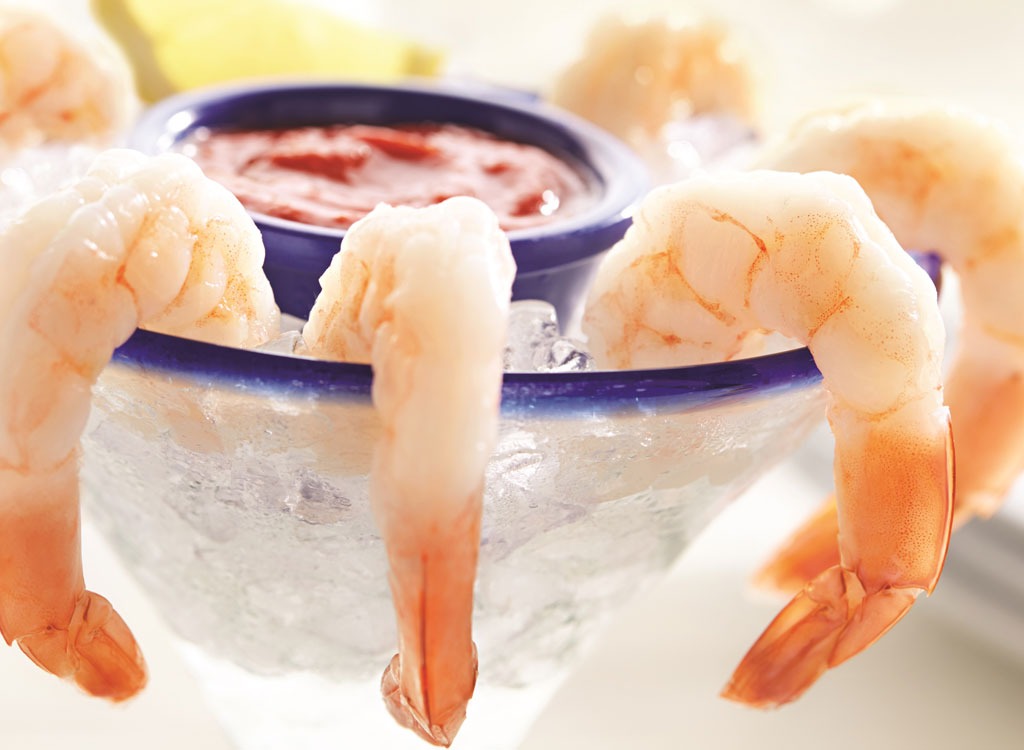 6254a4d1642c605c54bf1cab17d50f1e
Next time you find yourself at Red Lobster and you're totally starving, resist the urge to eat an entire basket of those delicious biscuits. The best way to tame your hunger is by ordering the shrimp cocktail, says Kari Ikemoto, RD. "It's low in carbs, calories, sodium, and fat and is rich in protein. Protein-rich foods promote satiety, which means you're less apt to overeat when you receive your entree," she says.
Don't miss The Worst Restaurant Appetizers in America!
Red Lobster donates leftover food to food pantries.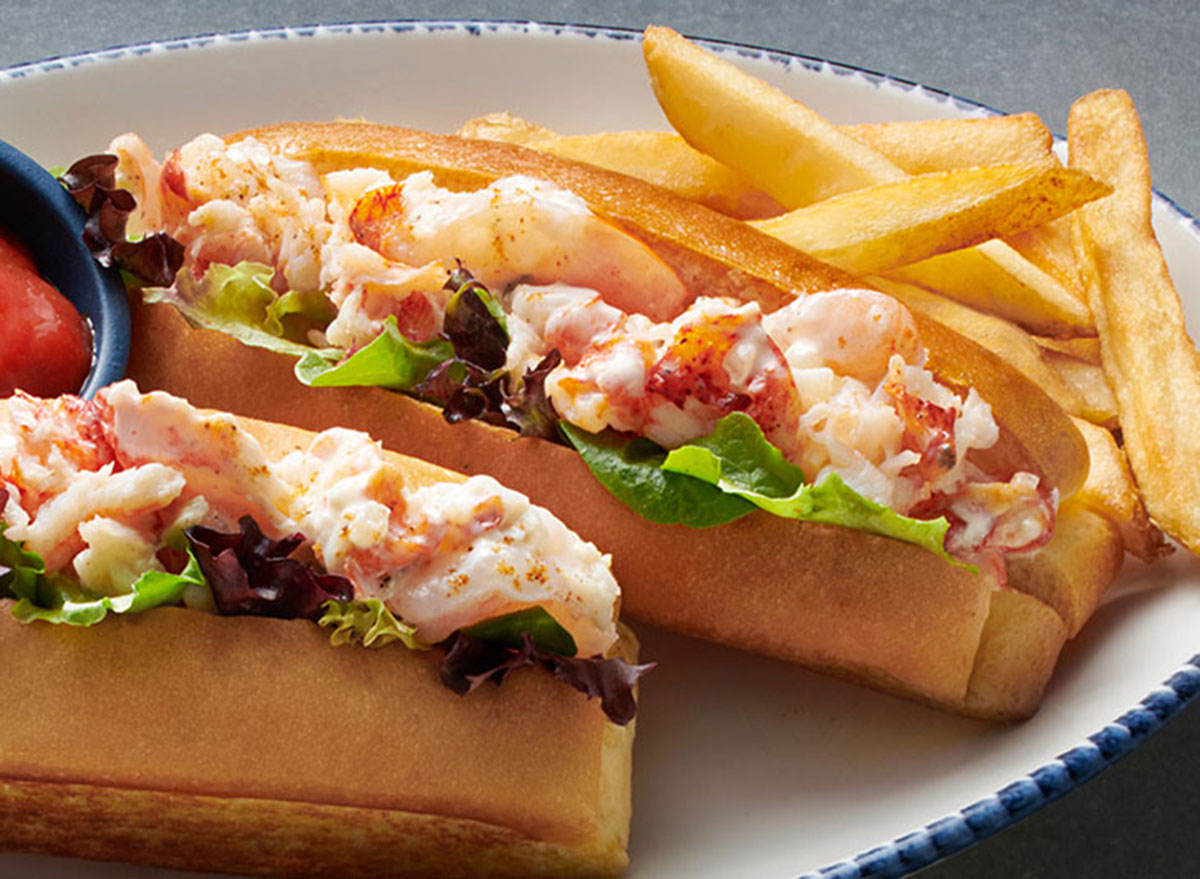 Anyone who's worked in the foodservice business knows that there's a ton of leftover food that winds up in the trash. That's why we were delighted to learn that Red Lobster restaurants donate unused food to local food pantries through a program called RL Shares. Since its launch, the restaurant has donated about 20 million meals. How awesome is that?
Red Lobster will treat you on your birthday.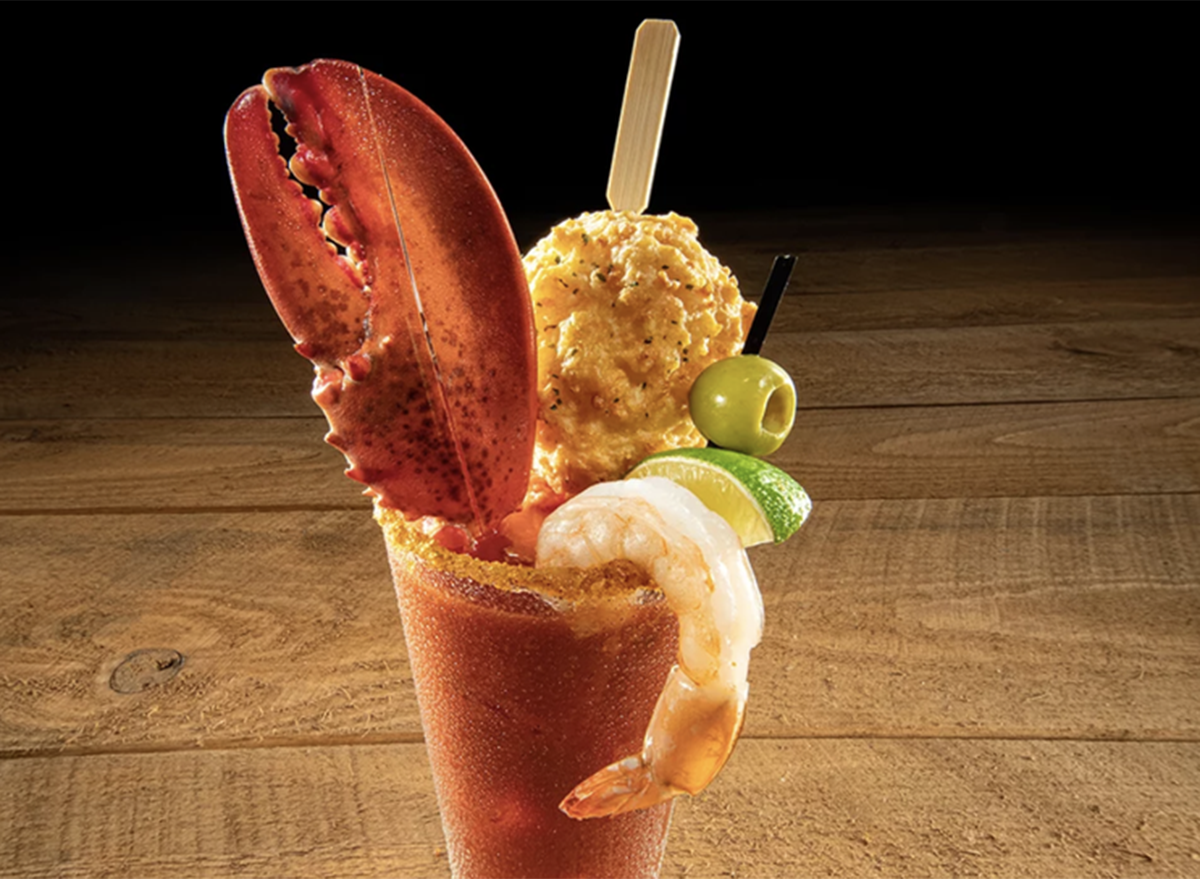 Another great way to save dough on lobster and crab? Sign up for My Red Lobster Rewards. Members can score birthday freebies in addition to other exclusive deals and discounts.
Grilling is always an option.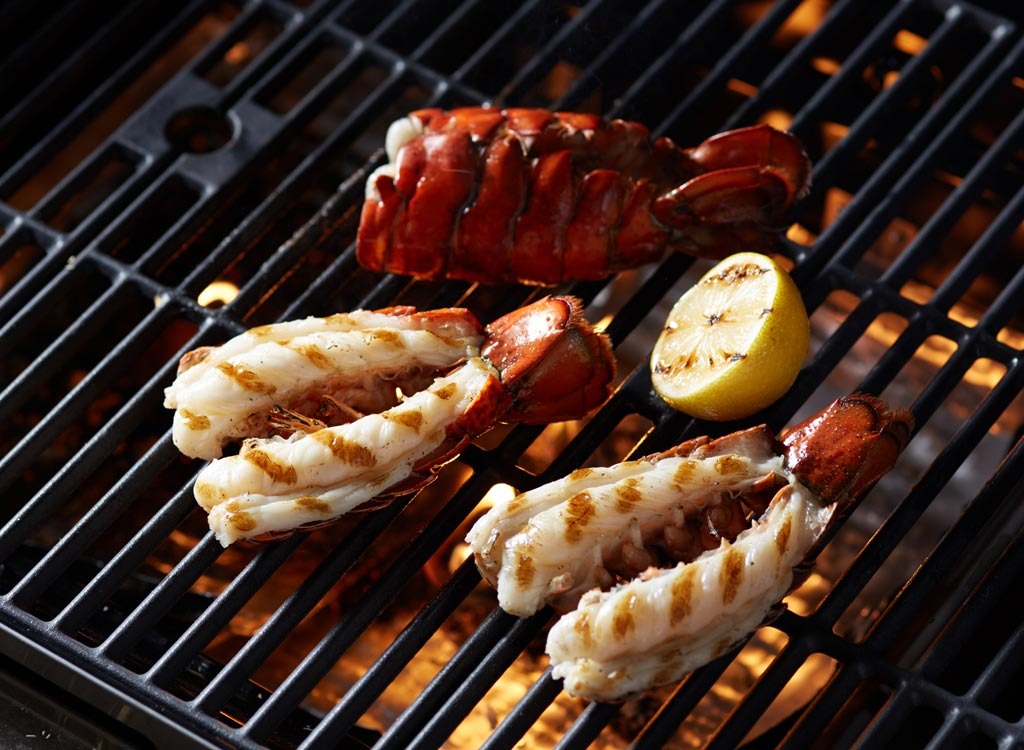 Even if the menu doesn't explicitly state it, any fish or lobster dish can be grilled instead of steamed. Each cooking method brings out different flavors, so it's worth trying your fish both ways before deciding on a go-to order.
If you want to add some additional flavor to your meal, Red Lobster has a number of low-calorie options, including pico de gallo (10 calories/serving), cocktail sauce (45 calories/serving), and of course, fresh lemon juice. While the melted butter isn't an awful option for grilled and steamed fillets, know that if you polish off the entire serving, you'll have added 300 calories to your meal.
Check out 17 Delicious Grilling Recipes That Aren't Burgers.
The Cheddar Bay Biscuits have a fan page.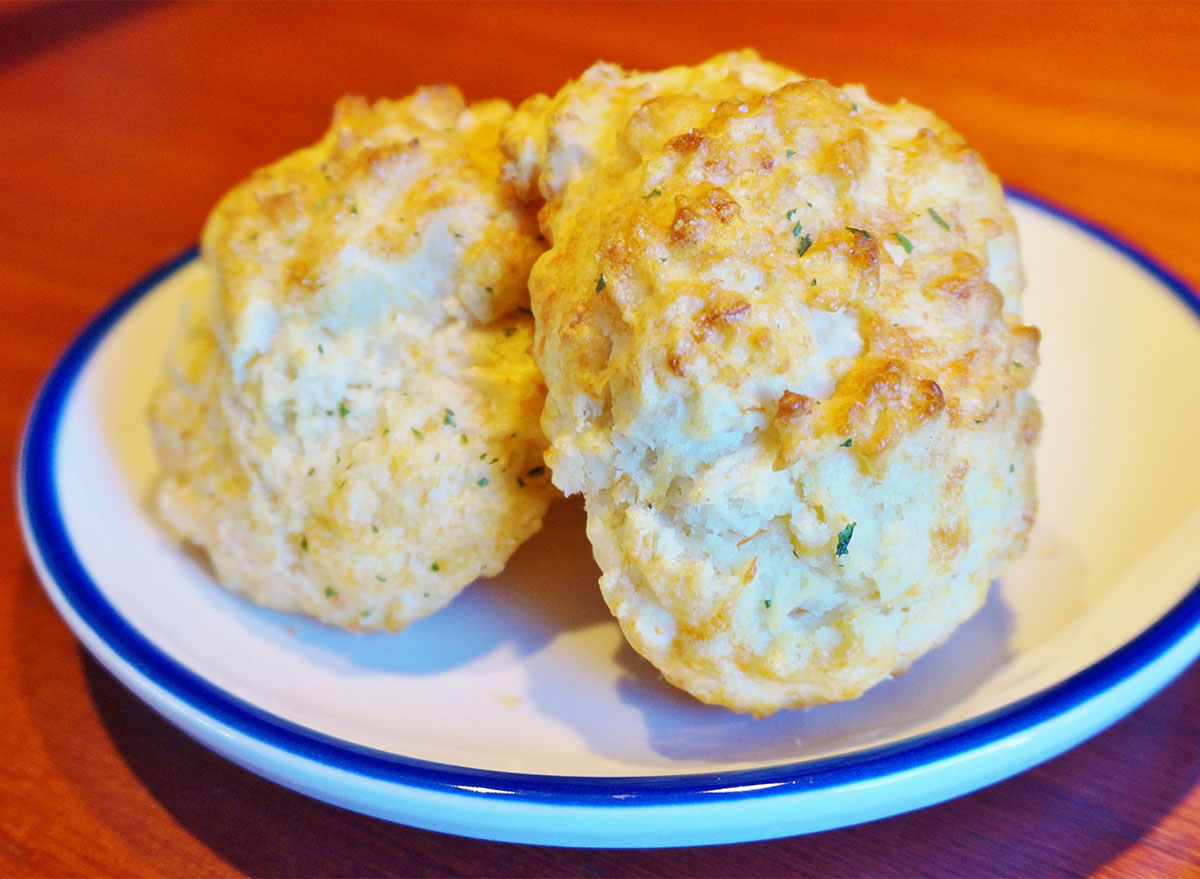 Big fan of the chain's Cheddar Bay Biscuits? You're definitely not alone. In fact, the starchy appetizer is so popular that it has its own Facebook page—with over 890,000 followers! But before you order a batch, know this: Each one has 160 calories. Try and limit yourself to eating just one biscuit so you don't spoil the main meal! Easier said than done, we know! Or, better yet, make our Copycat Red Lobster Biscuits.
The key lime pie is the lightest dessert.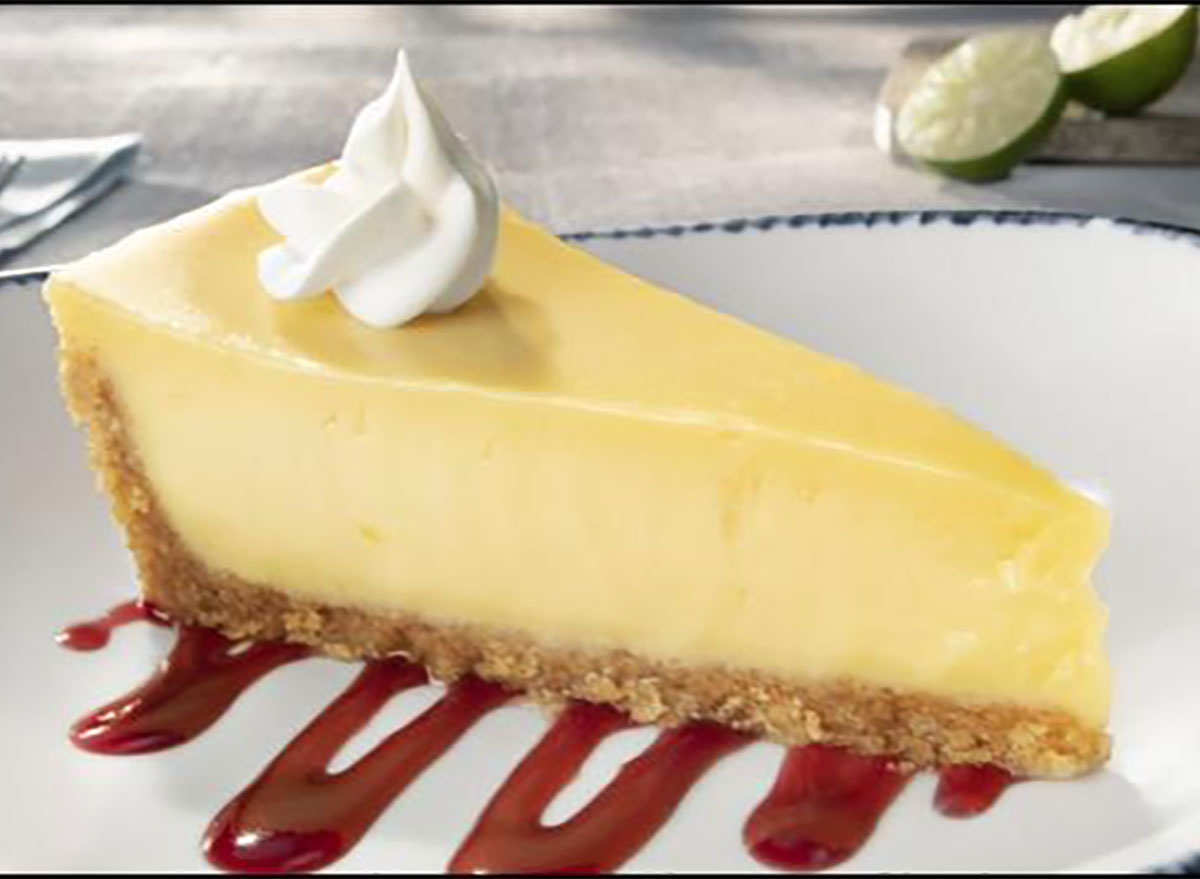 If you're going to dig your spoon into a dessert, make it the key lime pie. With 400 calories, 14 grams of fat, and 49 grams of sugar, it's not the healthiest sweet treat in the world, but it's definitely the best dessert option at Red Lobster. Even better, order this dessert and split it with a friend!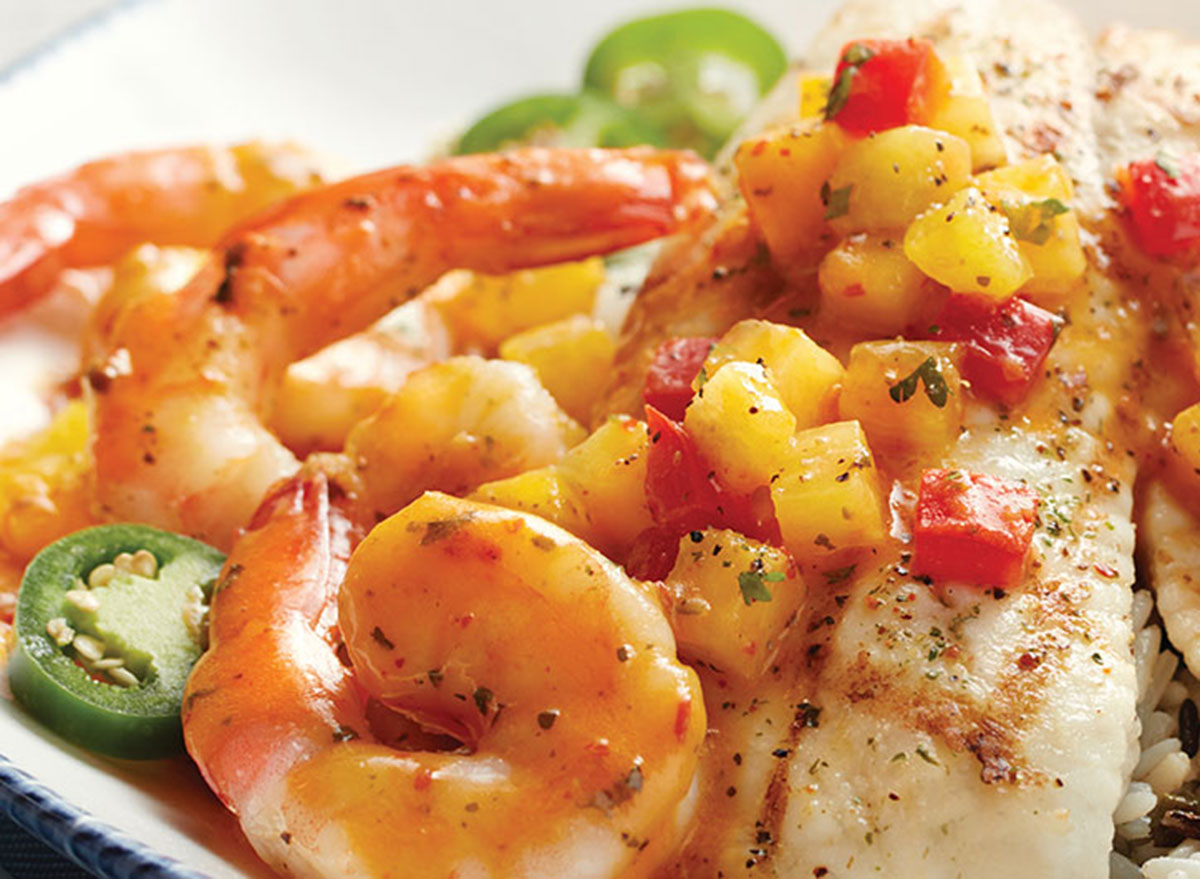 If the grub at Red Lobster is healthy enough for nutritionists, rest assured that if you order the right dish, you can grab a meal at the chain without falling off track with your diet. Jim White RD, ACSM HFS, owner of Jim White Fitness and Nutrition Studios, is a fan of the grilled fish and the chain's combo meals.
"There's a part of the Red Lobster menu where you can create your own combination. Going this route is the best way to ensure you get a healthy meal. I'd ask for the Garlic-Grilled Sea Scallops and pair it with a side salad," White says.
Red Lobster likes to party.
Red Lobster loves lobster so much that the chain hosts an event called Lobsterfest every February. Lobsterfest is a celebration of everything lobster and is the one time of year guests can choose from the largest variety of lobster dishes on the menu.
And for more, check out The Worst Restaurant Menu Items in America in 2021!