"The Christmas Food I Secretly Dread Every Year"
Holiday dishes should leave us all holly jolly happy. But if we're being honest, many people secretly cringe at something that's sitting on the table.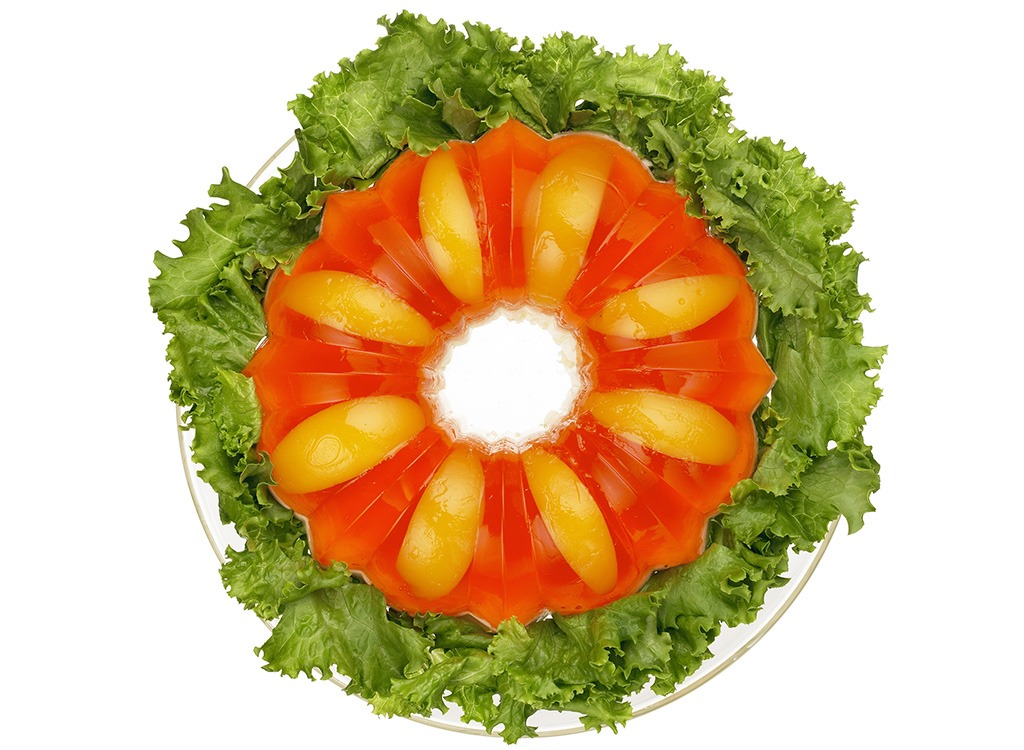 We promise we aren't a bunch of grinches at Eat This, Not That! From amazing high-protein soups to the better-for-your-waistline swaps at restaurants, we are constantly celebrating the better, healthier options. And when a food is labeled "the worst," it's often because it's more a mixture of scary ingredients than of actual food.
But what's up with us being a little naughty and gossiping about the foods we're forced to eat over the holidays? Because the struggle is real! Every year, family and friends gather 'round the table and many of us have at least one dish, drink, or dessert that we choke down for the sake of being in the Christmas spirit. Here, some honest readers shared their stories (names have been changed); you can submit your rant at the bottom of the page. It's a little like a free therapy session. Merry Christmas!
After you've had your fill of food rants, change course with these 40 Things Healthy Cooks Always Have in Their Kitchen!
"I'm forced to eat my mother-in-law's green bean casserole, which she makes just to have something green. I have to eat it because it's my mother-in-law, but I hate it because there's nothing fresh in it. It's canned, sodium-rich green beans, cream-of-sodium soup, and petrified onions. It's awful and not even green. Aside from white potatoes, it's the only thing that even has a vegetable within the ingredients." —Jessica, Lubbock, Tex.
"My husband's family makes a lime Jello 'salad' that has all sorts of horrible things in it like cottage cheese and marshmallow bits. It's an abomination in a plastic mold ring, and they insist on it every Easter, Thanksgiving, and Christmas. I thought my grandmother's lime Jello with pineapple and shredded carrot was a monstrosity, but nothing prepared me for the horrors of cottage cheese in Jello." —Laura, Phoenix, Ariz.6254a4d1642c605c54bf1cab17d50f1e
"I HATE eggnog. I say no over and over and make up excuses and it turns into a family-peer pressure thing. I had no problem telling people 'No' when I was offered a drink in high school. But eggnog? I'm bullied into drinking it every year and it's a Christmas miracle that I don't instantly vomit." —Elizabeth, New York, NY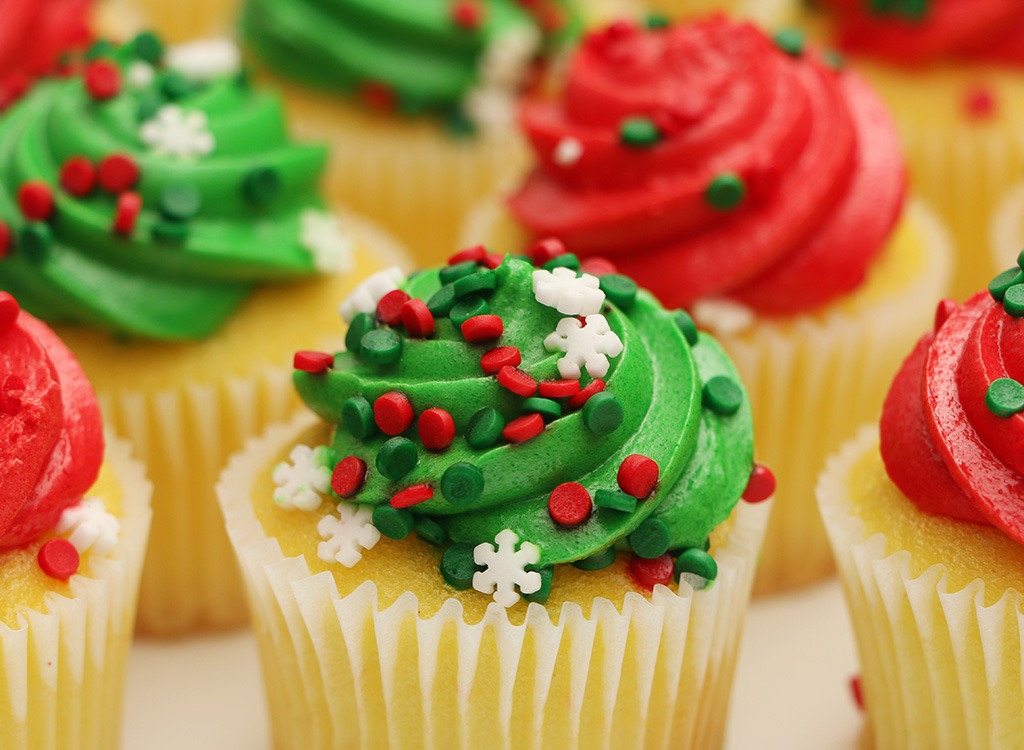 "For the past three years, my sister-in-law, who is a workaholic and rarely cooks or bakes, brings a green and red cake that she's made from a Duncan Hines box and then added food coloring. I appreciate her once a year effort—but I wish I could tell her that boxed cake mixes taste like chemicals. There's nothing festive about choking down toxic ingredients." —Brandy, New Orleans, La.
"English pudding is a tradition in my family, but I don't even know what it is I'm eating. It should never have been served as dessert because it tastes terrible. There used to be children who looked forward to this in the 1800s. That's how bad it must have been back then." —John, Boston, Mass.
"I hate eating squash! I think it has the texture of baby food and I just really hate it! But every year at Christmastime, it seems to be on the table. EVERY DAMN YEAR." —Kelly, Halifax, N.S.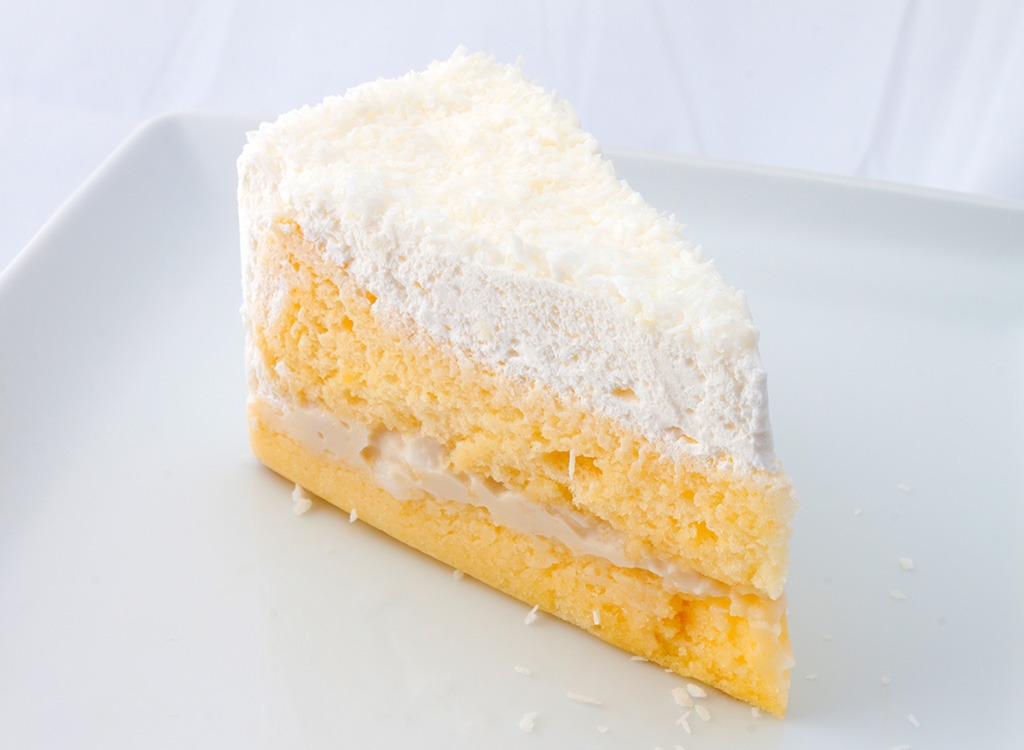 "With so many foods my family prepares, the one I can't stand to eat is coconut cake. I have never been a fan, due to the nasty taste and feel of coconut shavings. Supposedly, it's my grandmother's specialty. Sigh…no thanks!" —Mike, Astoria, NY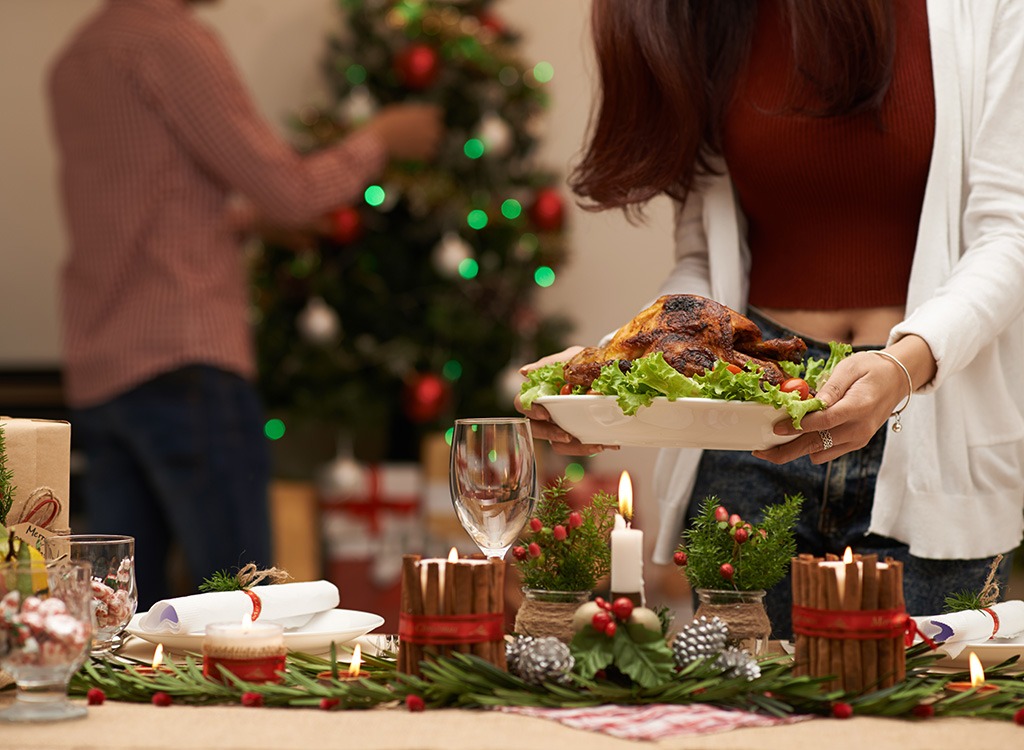 "I'm forced to eat everything, plus seconds. No matter if I gained weight or lost it, I'm always too skinny for my grandma." —Callie, Fremont, Calif.
Eat This, Not That!
Inspired by The New York Times best-selling book series, Eat This, Not That! is a brand that's comprised of an award-winning team of journalists and board-certified experts, doctors, nutritionists, chefs, personal trainers, and dietitians who work together to bring you accurate, timely, informative, and actionable content on food, nutrition, dieting, weight loss, health, wellness, and more.
Read more about Eat This