The Most Popular Fast Food Chains in Every Decade
Find out which fast food chain was most popular when you were growing up.
While it often seems as though there's a Starbucks or McDonald's on every corner these days, these eateries weren't always as ubiquitous as they seem today. Once upon a time, you'd be hard-pressed to find a hamburger anywhere other than a sit-down eatery, and the very notion of coffee you could take on the go or a pizza delivered to your home would be laughable.
So, where did people stop to get a quick bite nearly a century ago? Where did your grandparents go for a meal when they were short on cash? We've rounded up the most popular fast food chains in every decade, so you can take a trip down memory lane with these famous foods.
1930s: White Castle
Back in the 1920s, there were few chains to compete with, making White Castle a standout in the market. Founded in 1921, the chain had a handful of restaurants scattered across the central United States by 1930, including Indianapolis White Castle #3, a White Castle built in 1927 that has since been added to the National Register of Historic Places. The next time you're craving a burger, pick from our list of 40 Popular Burgers—Ranked!
1940s: KFC
After increasing the size of his roadside eatery to a 142-seat restaurant in KFC in the 1930s, the chain grew exponentially into the 1940s. It quickly became the country's favorite fast food restaurant, with Colonel Sanders perfecting his signature blend of 11 herbs and spices during that period.
1950s: McDonald's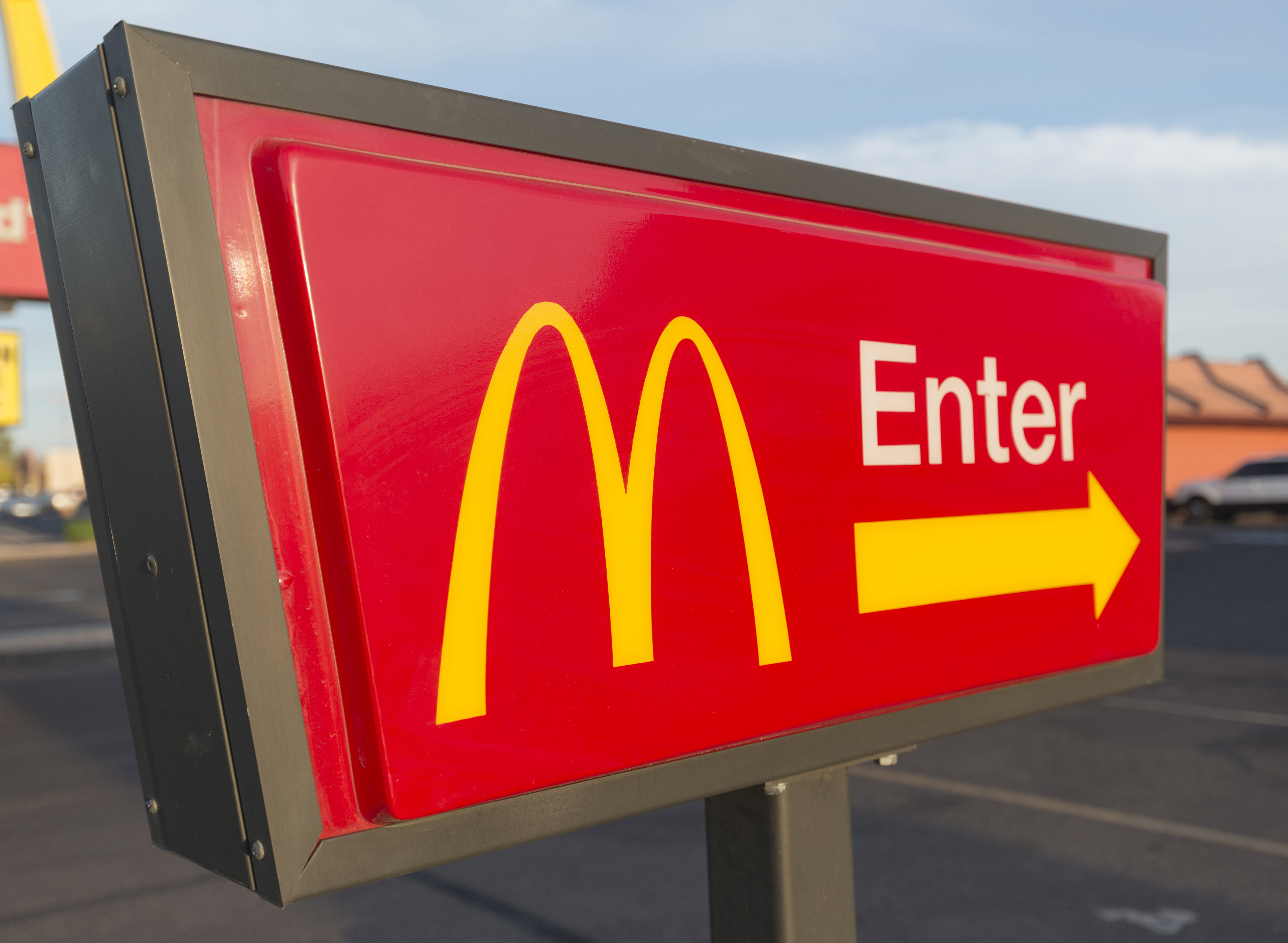 While McDonald's was first founded in 1940, it wasn't until the 1950s that the chain's franchising efforts took off. Although there were few fast food restaurants to contend with at the time, McDonald's far outpaced the growth of its fellow chains. By 1960, there were already over 100 McDonald's locations in the United States.
1960s: Domino's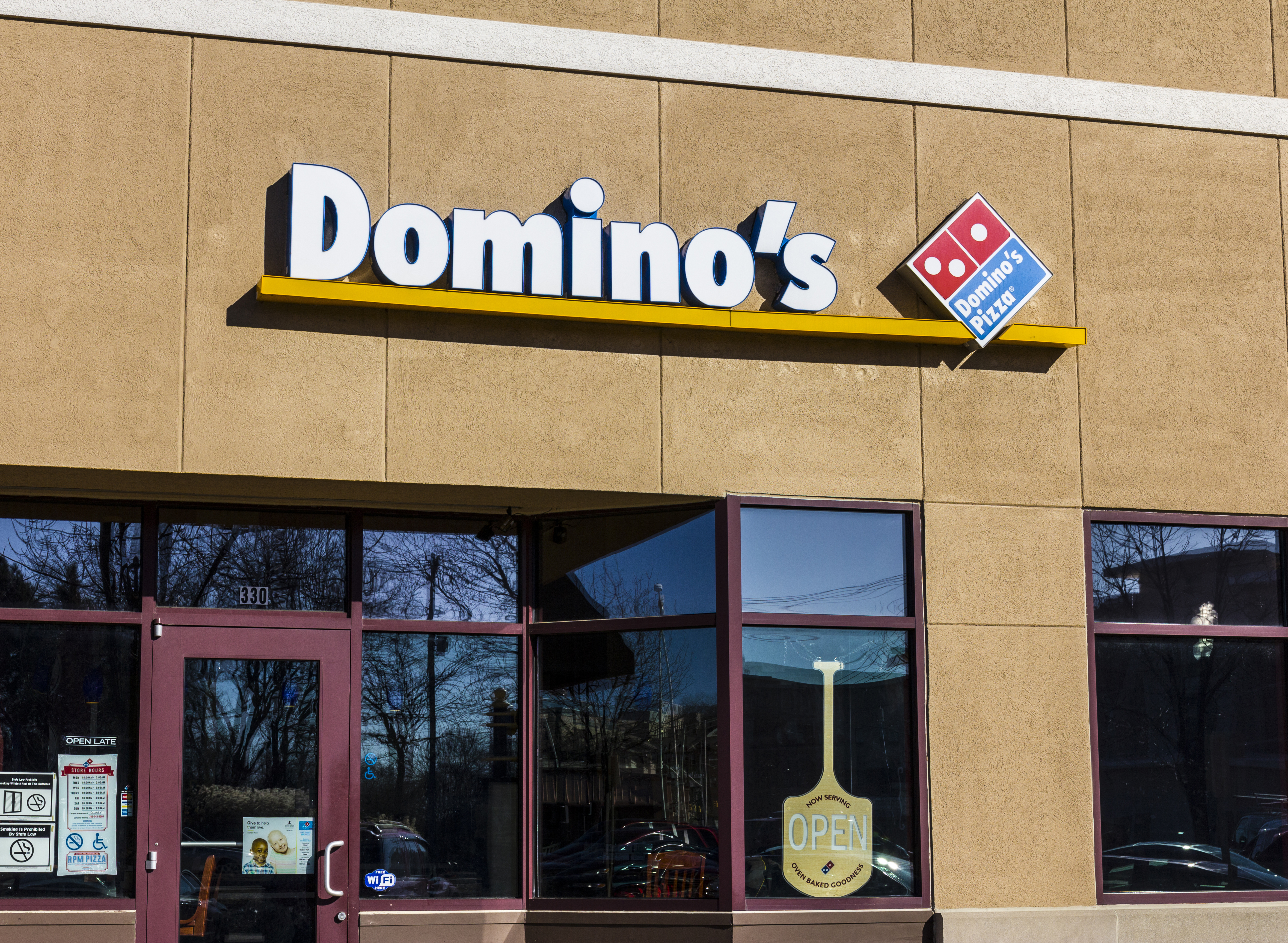 It may feel as though there's a pizzeria on every corner these days, but back in the 1960s, there wasn't widespread access to this Italian treat in the United States. Fortunately, Michigan-based chain Domino's came along to solve that in the 1960s, promising a pizza that would be delivered from store-to-door in under 30 minutes or it was free. Predictably, this promise gained the chain plenty of fans along the way.
1970s: Wendy's
Introduced to the United States market at the end of 1969, when the chain's first restaurant opened in Columbus, Ohio, Wendy's dominated the 1970s. By 1978, Wendy's had opened 1,000 restaurants, and by 1979, the chain had international outposts in both Hamilton, Ontario, and Munich. While Wendy's growth has been slower than some of its competitors, clients became loyal customers of the chain because of its salad bar and its low burger prices, which undercut McDonald's by a significant margin.
1980s: Burger King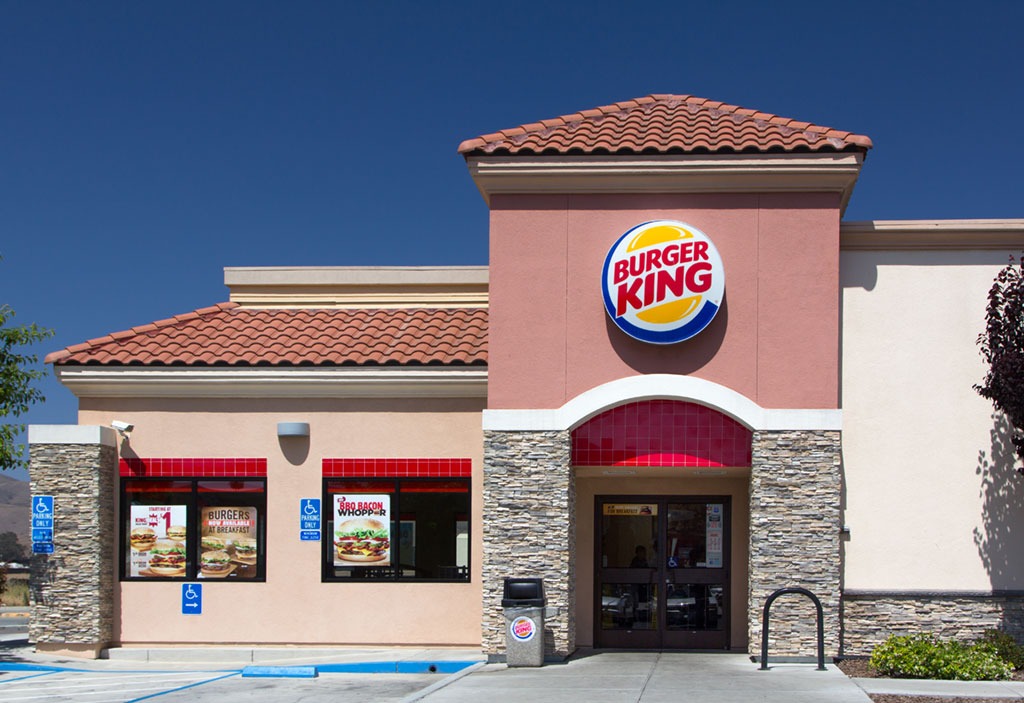 Although McDonald's continued to dominate the fast food market financially, no chain earned the wide acclaim in the 1980s that Burger King enjoyed. The company's specialty sandwiches and breakfast menu, the latter of which expanded to include new products like French Toast Sticks in the '80s, made the chain a huge hit with anyone without time for a sit-down morning meal.
1990s: Starbucks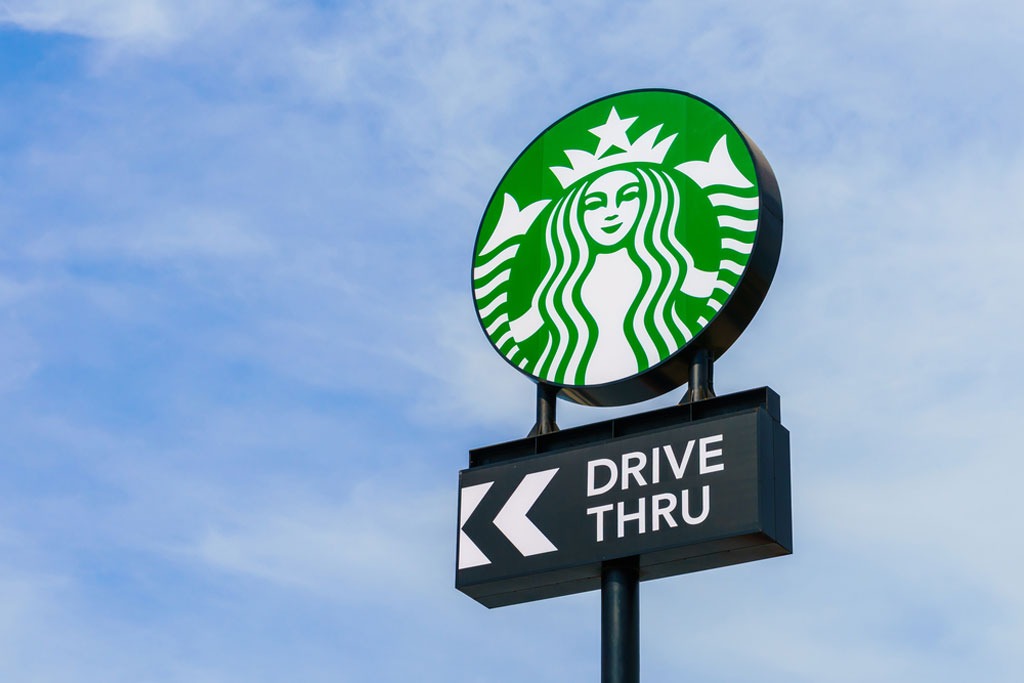 While McDonald's may have earned the most revenue, no brand was better at building customer loyalty in the 1990s than Starbucks. In addition to their addictive drinks, the earliest version of Starbucks' loyalty program made customers eager to visit time and time again, making more stores an inevitability. In fact, Starbucks grew 3,501 stores worldwide by the year 2000, growing by a rate of more than 4000 percent over the previous decade as opposed to Mickey D's, which only enjoyed about 300 percent growth. If you're looking for a healthier alternative to your Starbucks habit, try adding some of these fiber-rich protein shake recipes to your regular rotation.
2000s: McDonald's
6254a4d1642c605c54bf1cab17d50f1e
McDonald's was at it again in the 2000s, out-earning its closest competitor, Subway, by billions of dollars. This increased popularity was due not only to the chain's global reach, but to the new products it rolled out in the 2000s, including its Premium chicken sandwiches, Snack Wraps, and the introduction of the McDouble on the Dollar Menu.
2010s: McDonald's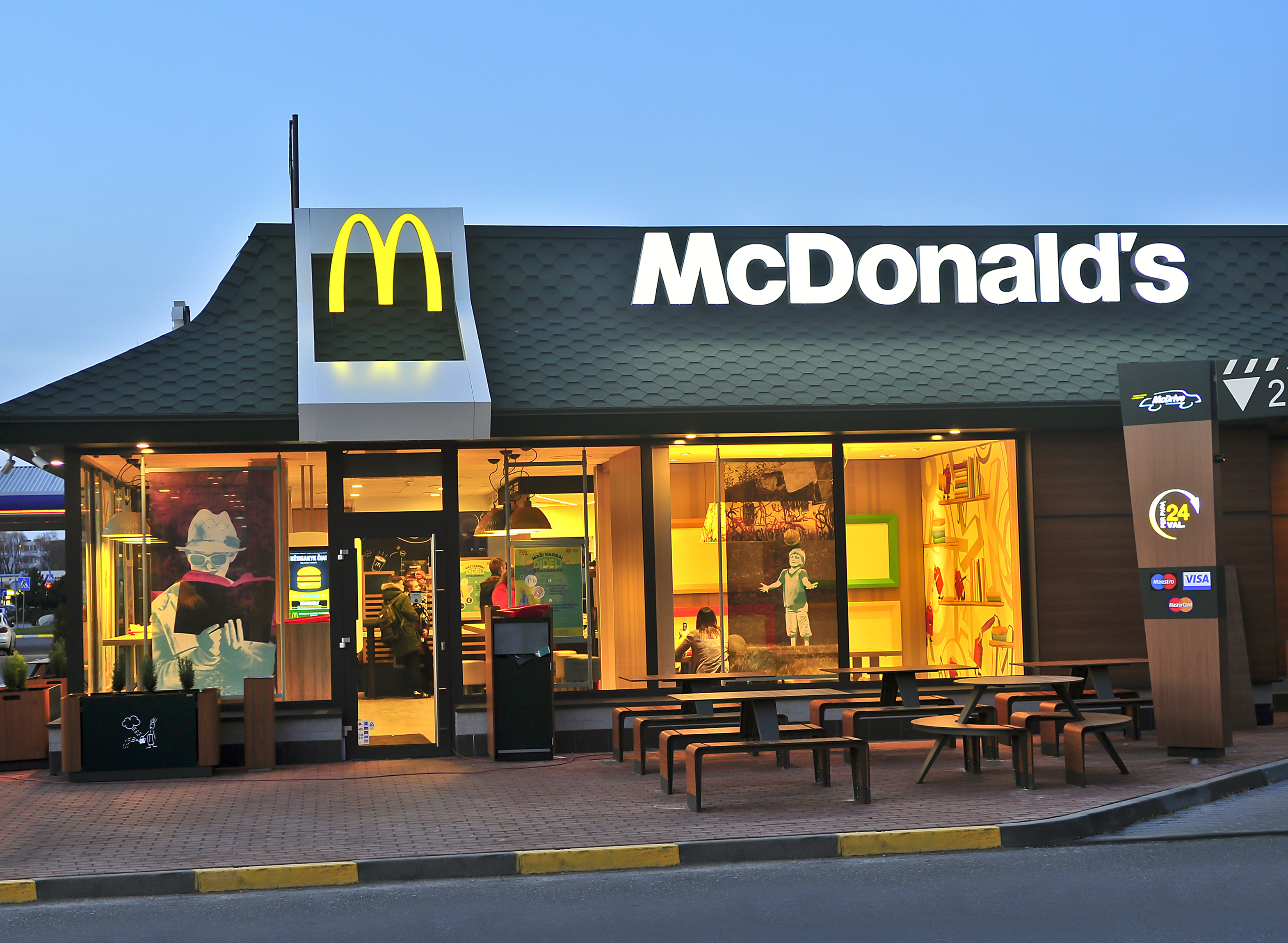 Your favorite burger chain has beat out its competition every single year since 2010. In fact, in 2017, McDonald's saw its best sales growth in six years. But before you hit up the Golden Arches again, make sure you know how your favorite McDonald's order stacks up nutritionally.
Sarah Crow
Sarah Crow is a senior editor at Eat This, Not That!, where she focuses on celebrity news and health coverage.
Read more about Sarah