The Most Popular Peanut Butters on the Planet
We did NOT see #5 coming.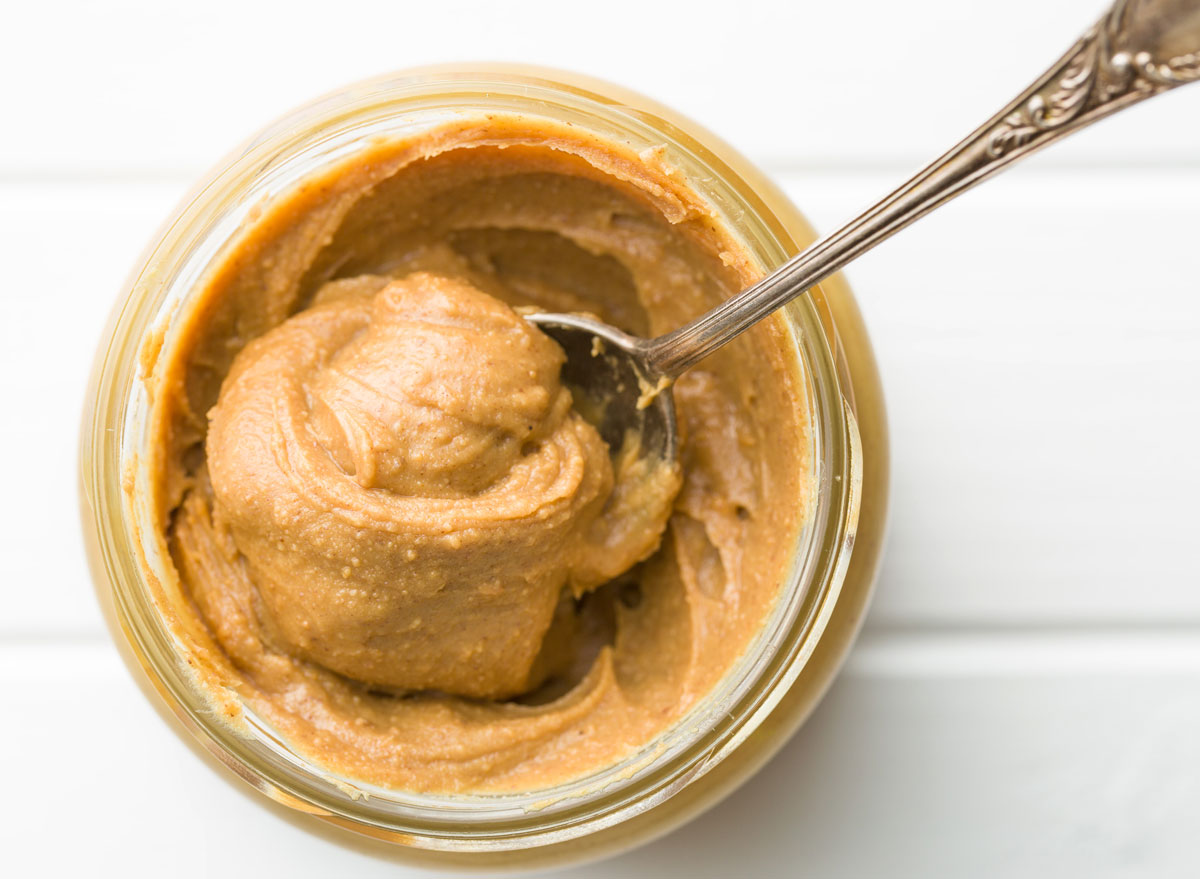 As jelly's significant other and a friend to apples and bananas, peanut butter is a beloved staple in many American pantries. Because it's one of those snacks many people enjoy from childhood onward, many families have a specific brand, texture, and flavor they prefer.
Curious about which ones top the charts (and fulfill appetites)? Statista conducted a survey to determine the most beloved peanut butter brands. By working with the United States Census and Simmons National Consumer Survey, they asked households one question: "Which brands of peanut butter have you eaten most in the last 30 days?" The data was published in November 2020, so this includes the brands of peanut butter customers leaned on during the pandemic.
Here are the survey's findings on the most popular brands of peanut butter in the United States, with #1 being the country's most popular peanut butter. It's a classic for a reason!
And if you're wondering how our taste compares to the rest of the nation, We Tested 10 Peanut Butters, and This Is the Best!
When it comes to tradition, Jif is about as classic American as you can buy. It's been sitting pretty on pantry shelves since 1956, and it still ranks the highest in the country today. According to the study's findings, 117.31 million folks consumed Jif in 2020 alone.
While creamy and crunchy peanut butter varieties are typically the go-tos of Jif fans, the company has recently released even more nut butter options, including almond butter and hazelnut spreads, allowing them to remain competitive in the industry.
Believe it or not, Skippy has been in grocery stores even longer than Jif, starting in 1933, smack-dab in the middle of the Great Depression. While the company has gone through plenty of ebbs-and-flows over many decades, it remains a contender for PB-loving families.
Data from the survey found an estimated 85.98 million people are Team Skippy. With snack packs and natural options, they could be a solid solution for busy parents who need a quick fix for a hanger tantrum, stat.
In the Statista survey, 52.17 million people picked "store brand," a blanket term for anything sold by grocery chains. This includes Whole Foods 365, Target's spreads, and Trader Joe's peanut butter varieties. It makes sense why this sector of sales would rank third in popularity, as it's usually less expensive and more practical for budget-mindful households.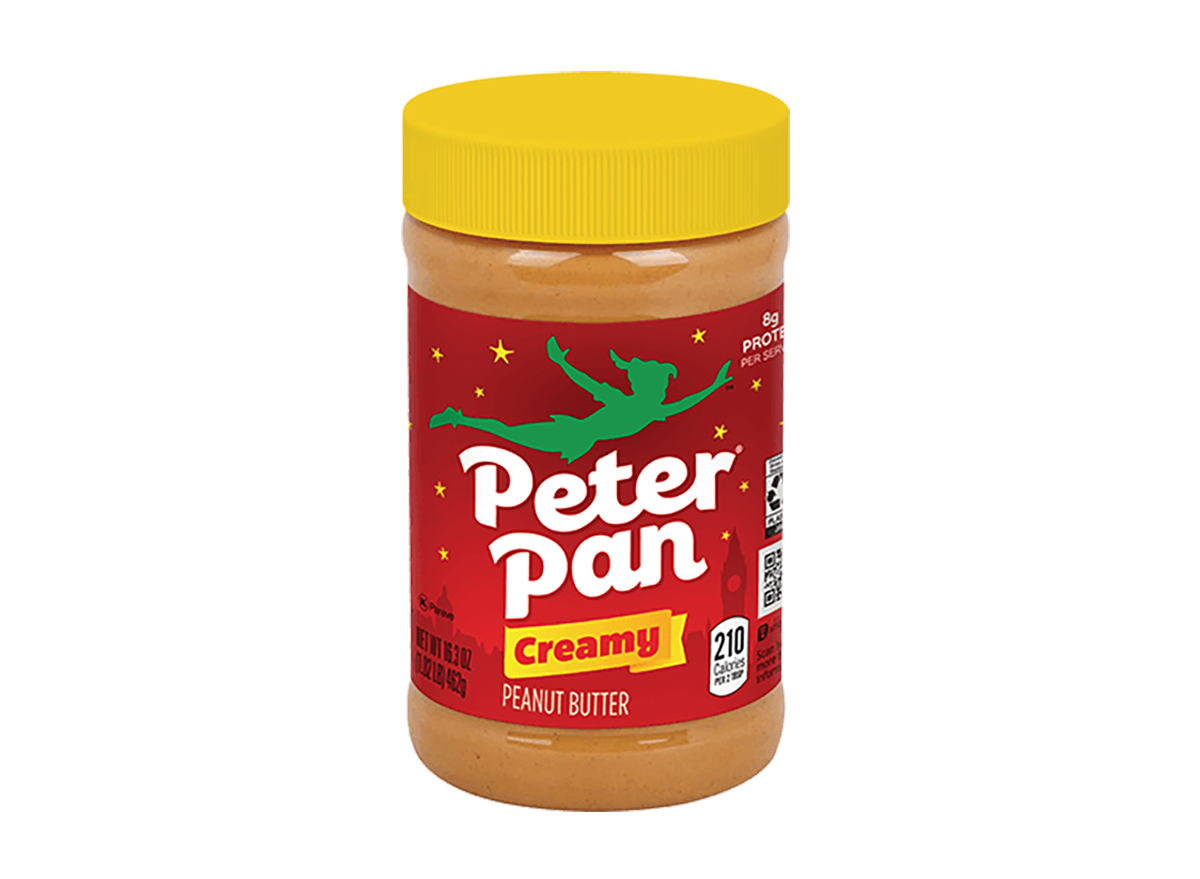 Lost boys and imaginative children alike choose Peter Pan, the original peanut butter brand founded in 1928. More than 90 years later, it's still the fourth-ranking choice among Americans, at 45.15 million strong, according to the survey. Perhaps it's the creamy spread, the crunchy bite, or the plethora of options that make folks feel like they're flying to never-never-yum-land when they lick their spoons.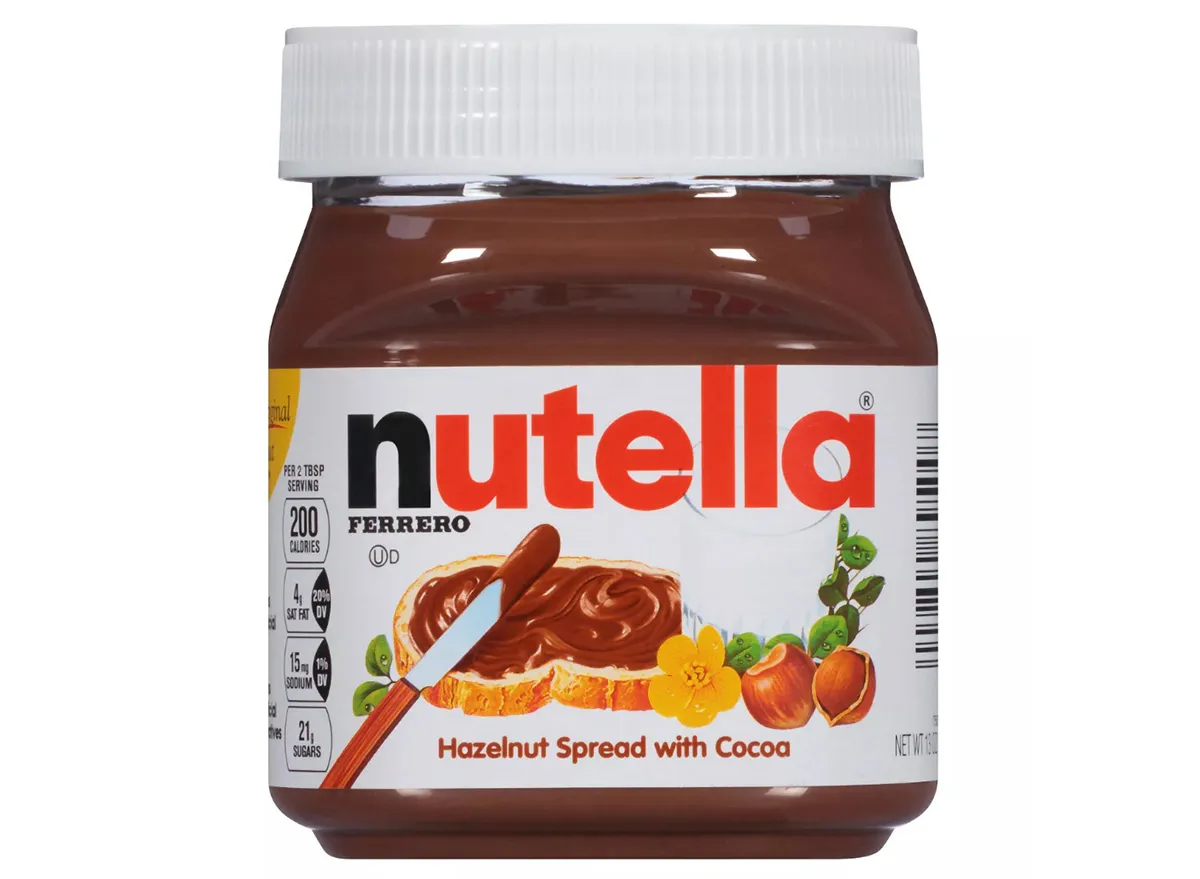 We hate to be the ones to break this to the 38.91 million people who picked Nutella as their favorite peanut butter formula, but um, it's not actually PB. It's made of hazelnuts and cocoa powder, giving it an irresistible, dessert-like taste.
Though there's no denying Nutella (and its many store brand knockoffs) has a cult-like following, for those looking for a high-protein snack, this may not be the right choice. A serving of Nutella has just two grams of protein, which is less than you'd find in traditional peanut butter.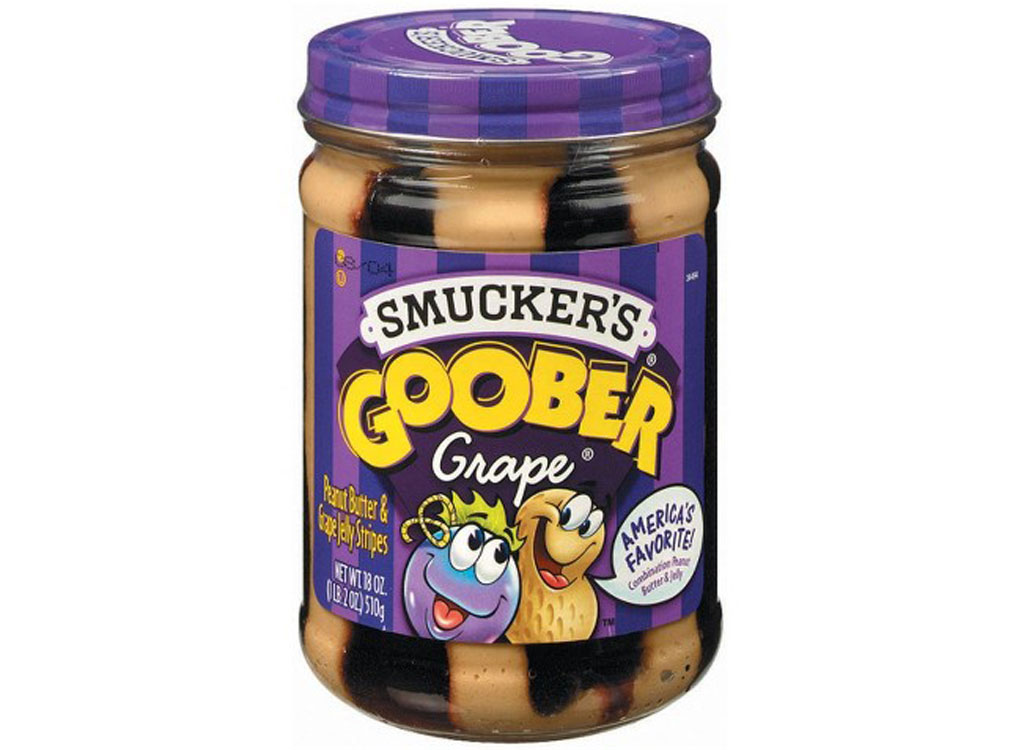 Fun fact: Smucker's was founded as a jelly and jam company in 1897, making it the oldest contender in the survey. As they grew, they expanded to include peanut butter, and eventually, the PB&J-in-one-jar "Goober" combo. The J.M. Smucker Company owns Jif, too, so it's no wonder the famous jelly landed on this list.
Though we're not sure what type of Smucker's product the 19.96 million Americans have in their home, it's safe to say that this brand has major staying power.
Another brand that's more of a sweet treat than a traditional, hearty peanut butter spread is Hershey's. The well-known chocolatier has a variety of candy-inspired selections, including Reese's. It's the top pick for 13.44 million people, which just goes to show how many chocolate lovers there are in the United States.6254a4d1642c605c54bf1cab17d50f1e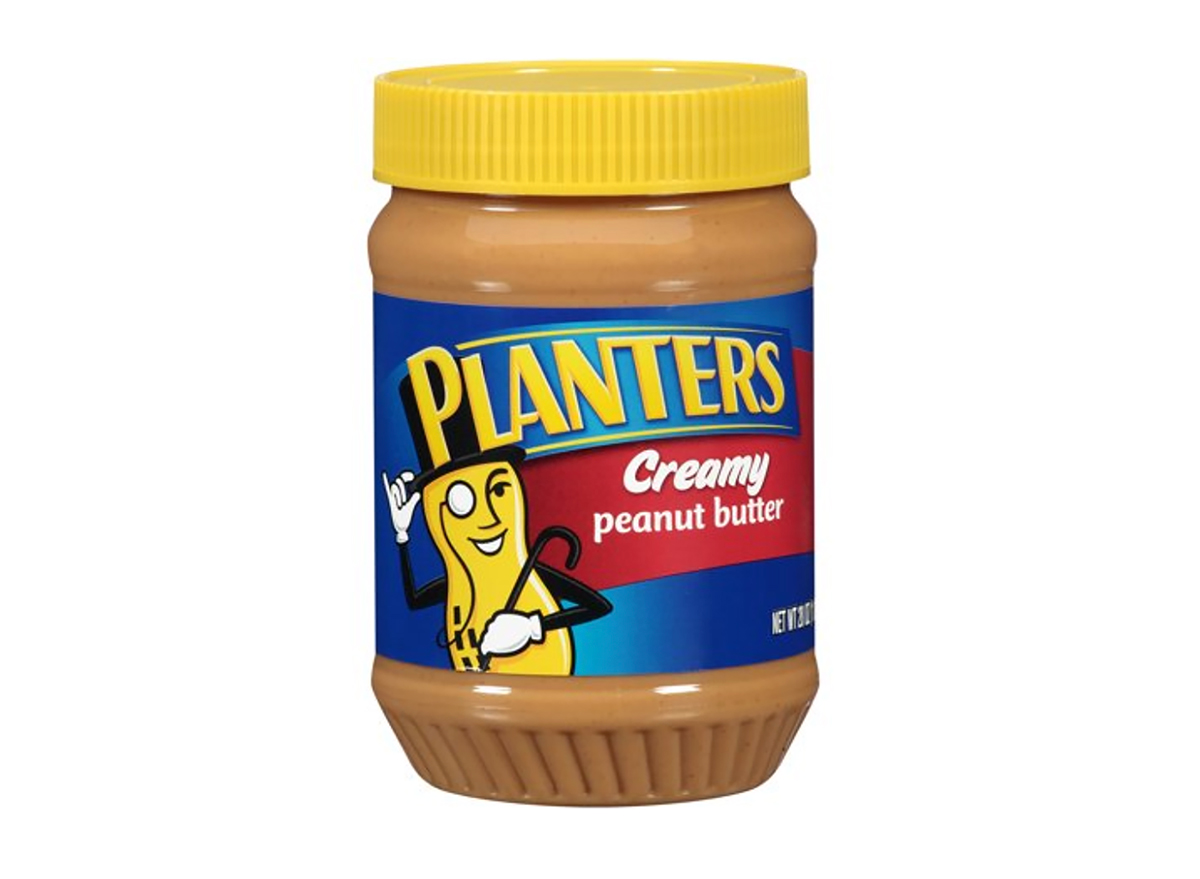 When the Planters name started circulating around the country, people couldn't get enough of the brand's salty peanuts in the shell. As business boomed, so did their product selection, prompting the company to introduce peanut butter in the 1950s.
Today, Planters is known for having a saltier taste than other brands, which is just what 7.1 million Americans appreciate, according to the survey's findings.
As the only all-natural option to make the list, Smart Balance came in with 5.85 million supporters. It's a solid protein choice, and it tastes just as delicious as its competitors.
Whatever peanut butter brand you're loyal to, you're sure to be in good company. And if you prefer a peanut butter brand that's off the beaten path, that just makes your choice all the more unique.