New Jersey Has a New State Sandwich—and It's Inspired By Taylor Swift
New Jersey's governor issued a decree as the superstar's Eras Tour brought her to the Garden State.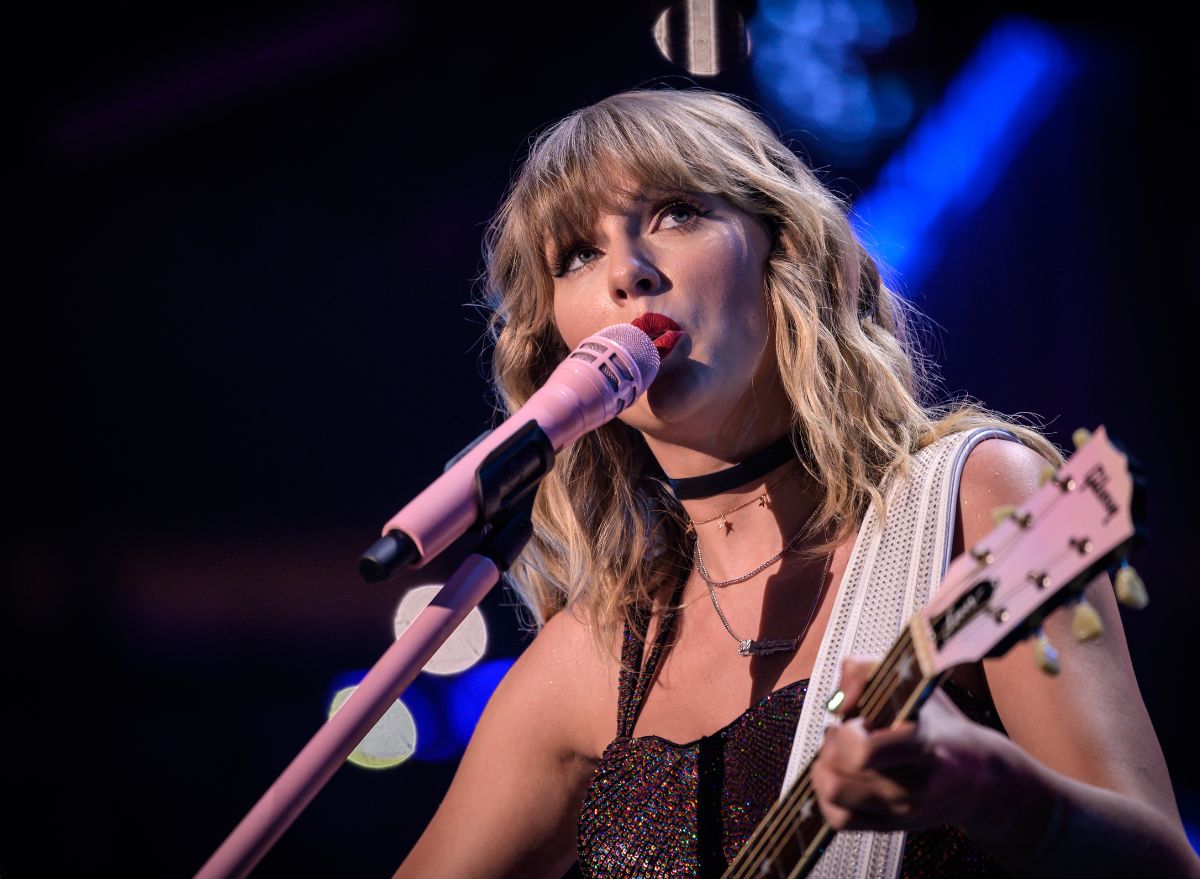 The next time you bite into New Jersey's newly-declared signature sandwich, you'll have Taylor Swift to thank for it. In honor of the superstar's recent string of performances at MetLife Stadium in East Rutherford, New Jersey Governor Phil Murphy announced that he had designated the "Taylor Swift Ham, Egg and Cheese" as the official state sandwich.
The name of the sandwich is a play on the classic Taylor ham, egg, and cheese breakfast sandwiches that are wildly popular in the Garden State. Taylor ham, also commonly known as pork roll, is a type of processed, smoked pork product invented by John Taylor in 1856, according to the Asbury Park Press. Its inventor initially called it Taylor ham but changed the name to pork roll in 1906 after federal legislation stipulated that the term "ham" could only refer to a specific cut of pork.
Though other companies also produce their own pork roll today, some fans (particularly those in the northern part of New Jersey) have remained so devoted to Taylor's original product that they refuse to call it anything other than Taylor ham. This has led to a fierce debate with other New Jerseyans, particularly those in the south, who insist that all pork roll products shouldn't be called Taylor ham since the term refers to a specific brand. With his state sandwich decree last week, Governor Murphy has officially chosen a side in the Taylor ham and pork roll divide.
"In New Jersey, we have a reputation for a great war between Taylor ham and pork roll," Murphy said in a short video peppered with not-so-subtle references to Swift's song titles and lyrics. "Usually we let you call it what you want, but since we have a superstar coming to town, we know all too well that we should commemorate the occasion. So today, we are declaring the official state sandwich of New Jersey a Taylor Swift Ham, Egg, and Cheese. Welcome to New Jersey Taylor. We've been waiting for you and it would have been a cruel summer without you."6254a4d1642c605c54bf1cab17d50f1e
Swift is currently in the middle of the massive American leg of her Eras Tour, which the singer describes as a "journey" through all the musical eras of her career so far. Murphy announced the official state sandwich designation ahead of her three consecutive nights at MetLife Stadium that ran from May 26 to May 28.
The official decree, which Murphy shared on Twitter, read in part: "Whereas, Taylor Swift is a superstar and will Forever and Always remain Untouchable when creating meaningful lyrics and performing her record-breaking music live; Whereas Taylor Swift will be returning to MetLife Stadium once again this Weekend for her esteemed Eras Tour and it is Nothing New that she will bring out a crowd Bigger Than the Whole Sky."
"Whereas, New Jersey has a Reputation for great debates on whether it is Taylor Ham or Pork Roll; Whereas, in honor of one of The Best Days, New Jersey is Enchanted to announce the Taylor Swift Ham, Egg and Cheese as the official State Sandwich of New Jersey and end The Great War between Taylor Ham and Pork Roll," it added.
To no one's surprise, those who call it pork roll were not amused by the naming choice, while those who refer to it as Taylor ham celebrated the victory.
"North Jersey won," one Twitter user commented on the video.
"Even though everyone knows it's PORK ROLL, not Taylor ham, I guess we can let this slide just this one time…," another said.
Zoe Strozewski
Zoe Strozewski is a News Writer for Eat This, Not That! A Chicago native who now lives in New Jersey, she graduated from Kean University in 2020 with a bachelor's degree in journalism.
Read more about Zoe