5 Best Fast-Food Subscriptions That Are Totally Worth Your Dollar
These programs will give you the best bang for your buck.
First there was the Pasta Pass. In 2019, Olive Garden pioneered a new frontier in fast-casual dining, unleashing a subscription service on its unsuspecting (but subsequently, thrilled) patrons. For a one-time purchase of $100, pasta lovers could enjoy unlimited bowls for nine weeks—and enjoy they did.
The idea of a subscription service, while fairly new to food, had been in play in the beverage space for a while. Panera has a legendary coffee program, and both Burger King and Dunkin' dabbled in it for a minute back in 2019. Smaller, local food joints were experimenting with the business model as well. And then COVID hit, and what had been just an idea became the saving grace for many struggling eateries.
Now, mega fast-food chains have officially caught on. Although Olive Garden has yet to make its Pasta Pass permanent, other major players are testing the waters with programs of their own. Here's our roundup of the best fast-food and beverage subscriptions you can currently enjoy. And for more, check out This Fast-Food Chain Has the Best Loyalty Program, New Data Says.
On the Border's Queso Club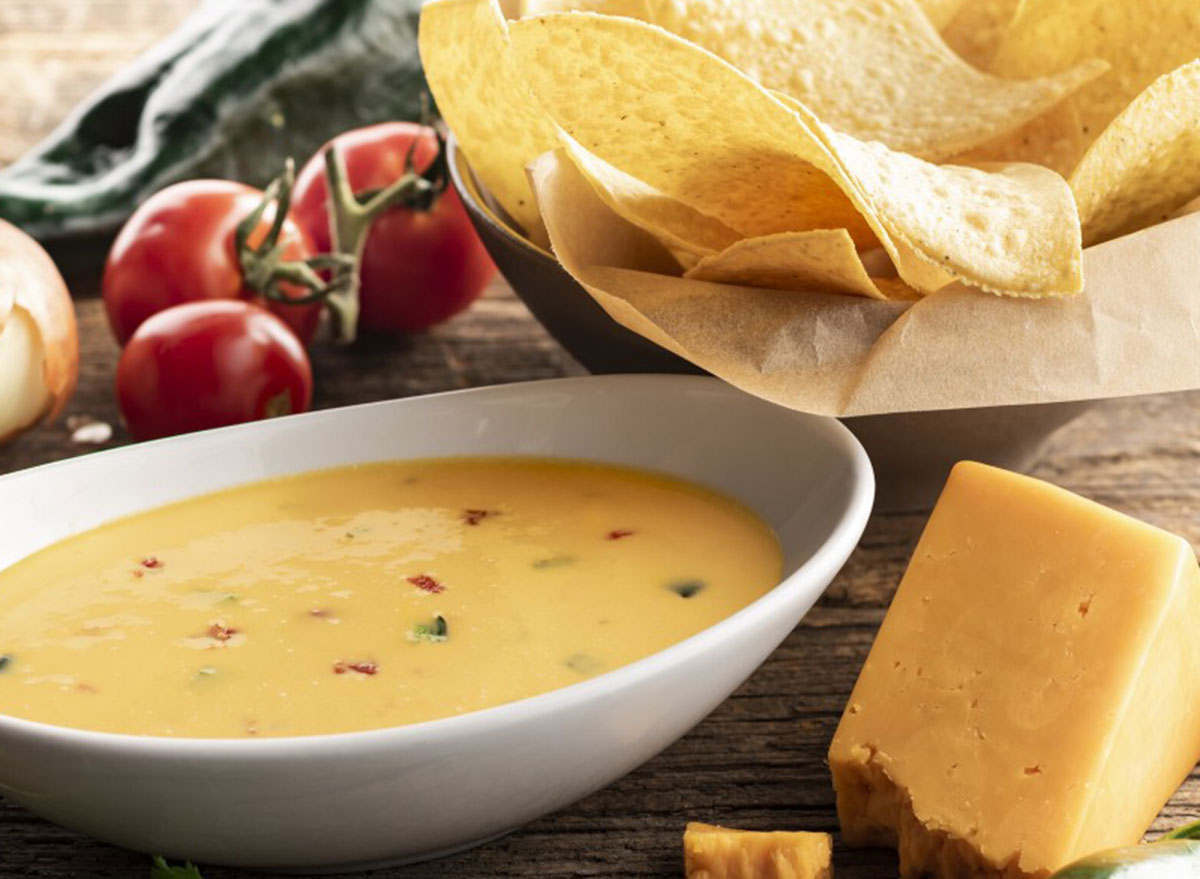 This subscription absolutely delivers the best value, and how could it not? It is, quite literally, only one dollar to join (plus signing up for Border Rewards, which is free). Once you're a Border Rewards member, you just need to go into any On the Border and pay $1, then enjoy free queso for a year. Is it a ploy to get people to join their loyalty program? Most likely. But considering queso usually costs around $5 at the chain, it's a ploy that works!
Pret's Coffee Subscription
The Pret Coffee Subscription is as new as Taco Bell's pass, but unlike the Bell, this subscription rolled out everywhere as of September 10. Pret fans have options: either pay $29.99 for the premium plan, and enjoy basically any beverage you want (think espresso and barista concoctions), or opt for the $19.99 version and get any plain coffee or tea. Either way, you cap out at 5 per day, and can only redeem every 30 minutes. Pret explained that the program is basically just purchasing about seven drinks a month, and then having the rest free. Plus, at least for now, they're offering a complimentary first month!
Taco Bell's Taco Lover's Pass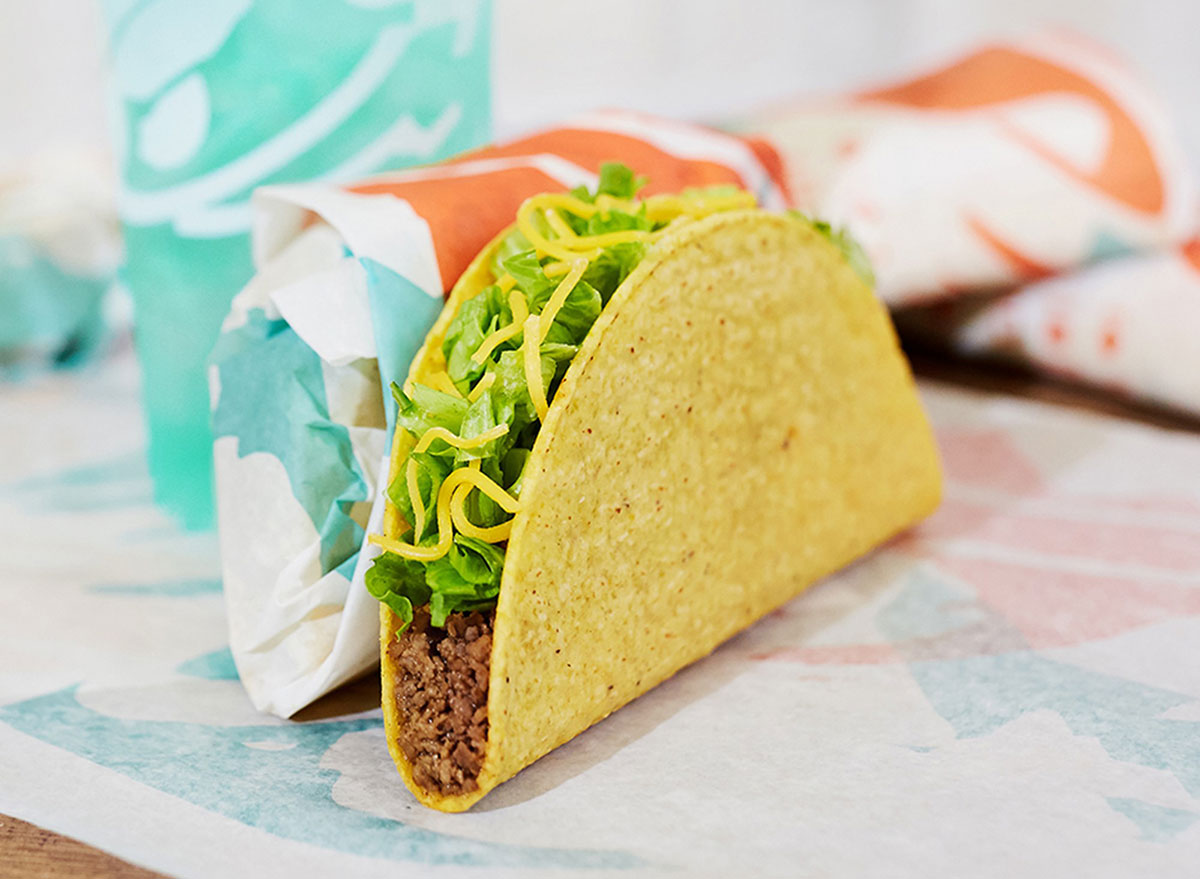 This is breaking news: ever since Olive Garden toed the subscription service line, no truly major restaurant chain has followed suit. Until now. Taco Bell's Taco Lover's Pass will run you $5 to $10, depending on the location, and allows you to get one taco every day for 30 days. The math adds up in the consumer's favor, especially if you find yourself craving tacos all the time. As of right now, the pass is still just in a trial phase at 17 locations in Tuscon, Ariz., but we'd bet the chain will take it national soon enough.
Panera's MyPanera + Coffee
You've probably already heard about Panera's coffee subscription; it was the first of the services that really stuck, and people continue to go crazy for it. In our opinion, that's probably due to its insanely reasonable pricing. At just $8.99/month, you can get unlimited iced and hot coffee, and unlimited hot tea. Right now, the first three months are free. That's right—run to your local Panera right now and start redeeming (at max every two hours).6254a4d1642c605c54bf1cab17d50f1e
All the best things happen in California, including BJ's Beer Club. Although the fast-casual chain has over 200 locations, only the 58 Golden State operations are piloting their new subscription service which, you guessed it, gets you great deals on beer. Every two months, for $30, members pick up a pack of exclusive "barrel-aged brews" (usually a 4-pack of 16 oz. cans and one 750 mL bottle), plus a pizza. Sounds like a great deal already, and when you factor in the unlimited $5 growler refills and unlimited 16-to-20-ounce beer upgrades, this Beer Club really might be the most inexpensive way to get a quality brew.
For more, check out the 108 Most Popular Sodas Ranked By How Toxic They Are.