The Best Supplement to Help Women Eat Less Sugar, Says New Research
This small change could make a real difference.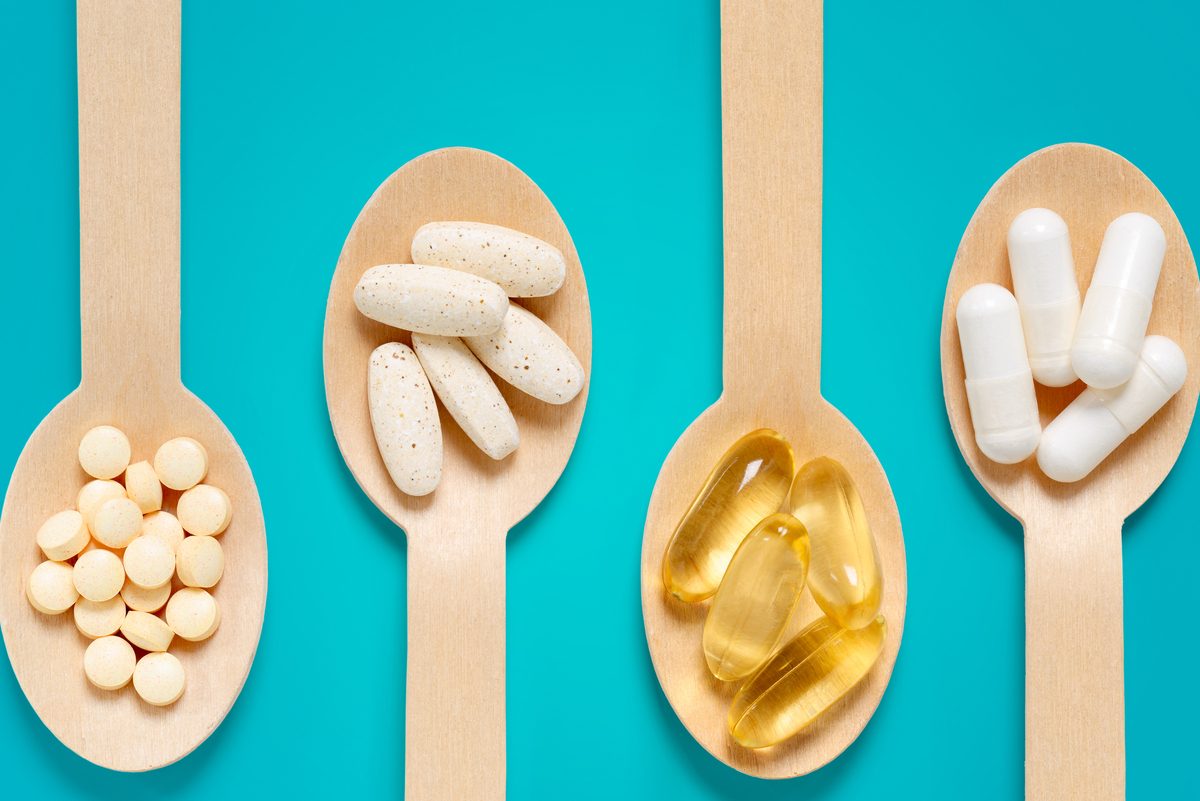 If your New Year's resolutions include cutting back on sweets, you're probably not going to get very far just by telling yourself not to eat them. Shaming yourself for what you eat will, if anything, only make it harder to change your habits. Still, if you're eating too much added sugar, it could be taking a toll on your mood, negatively impacting your skin, and even leaving you at greater risk of dying from some diseases.
Now, new evidence suggests that supplements could help. Specifically, researchers found that supplementing your diet with prebiotic galacto-oligosaccharides (GOS) can significantly decrease women's sugar intake.
In the study, published in the journal Nutrients, researchers from the University of Surrey in Guildford, England looked at a group of about 50 young women between the ages of 18 and 25 over a period of four weeks, half of whom were given daily GOS supplements. Those who had the supplements got 4.1% less of their energy from sugar and 4.3% less from carbohydrates.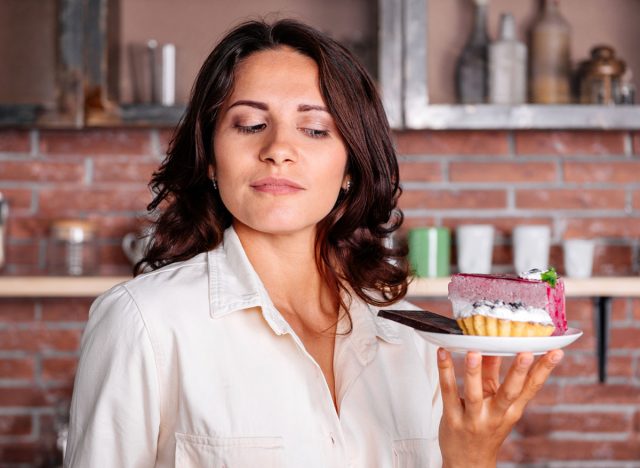 Related: Sign up for our newsletter for the latest healthy eating news!
By boosting the amount of Bifidobacterium, a beneficial kind of bacteria, in the participants' guts, researchers surmise, the supplement may help reduce the anxiety that can lead to so-called "comfort eating" of high-sugar foods.
So basically, rather than focusing on the eating habits themselves, researchers argue, these supplements address the root cause of excessive sugar consumption.
One major caveat here: The supplements for this study were supplied by Netherlands-based dairy company FrieslandCampina, which has provided funding to two of the study's authors and employed a third. So basically, researchers had a financial incentive to find benefits of these supplements.
In fact, this experiment wasn't these authors' first study dedicated to finding positive effects of FrieslandCampina's GOS supplements. In April, they published a study finding evidence that the supplements could help with anxiety for young women. The conflict of interests here doesn't mean that you need to dismiss the findings of this study out of hand, but it does mean that you might want to take them with a grain of salt.6254a4d1642c605c54bf1cab17d50f1e
If you're unsure, you can always stick with other tried-and-true tips for cutting back on sugar, such as cooking at home more often, staying hydrated, and avoiding processed meats. You also may want to consider reframing your New Year's resolution—instead of focusing on the foods you want to cut out, consider thinking about what healthy foods you want to add to your diet.
For more attainable goals that focus on the positives to help you feel your best in the new year, check out these 10 Health Goals You Can Easily Achieve in 2022, Say Dietitians.
Clara Olshansky
Clara Olshansky (they/she) is a Brooklyn-based writer and comic whose web content has appeared in Food & Wine, Harper's Magazine, Men's Health, and Reductress.
Read more about Clara