Bethenny Frankel Warns Others After Experiencing Food Allergy Emergency
The RHONY alum and her daughter had a traumatizing experience over the weekend.
Bethenny Frankel's tropical vacation with her 11-year-old daughter, Bryn, took a traumatizing turn over the weekend.
The Real Housewives of New York City alum took to social media on Sunday to detail the "medical emergency" that occurred after the server brought her another guest's order.
"Last night, my daughter told a server that I am deathly allergic to fish and we ordered off the vegan menu. They accidentally gave us somebody else's food," Bethenny said in a video she shared to TikTok. "We realized too late. It was a crisis. It was a medical emergency, with shots and [it] traumatized my daughter."
"Be prepared for a 911 & have a medical plan while traveling," Frankel begged.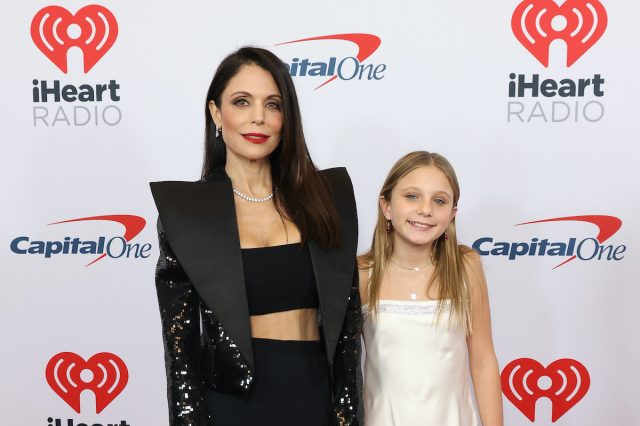 Related: 16 Celebs Share How They Make Their Morning Oatmeal
The Skinny Girl founder then transitioned to Twitter to continue her mission of informing others of the dangers of food allergies.
"If you have severe food allergies, please carry your epi pen & an antihistamine with you," she tweeted. "Even if you explicitly state a deathly allergy & order something vegan, mistakes can happen."
According to Frankel, the worst part of the experience was the effect it had on her daughter. "My girl being terrified while I slept was the worst part but she's learning to be safe & prepared in how to act in a crisis," Frankel added.
"Feeling the responsibility of administering the pen & being afraid throughout the night was scary for her," Frankel said of Bryn. "Have a thorough and annoyingly obsessive medical plan before traveling."
There may be a bright side to all of the chaos with Frankel planning to use her experience and her platform for good.
"I guess everything happens for a reason," she tweeted. "We're looking into a philanthropic effort to help people with affordable access to epi pens. The price is crazy & it's not fair that the less fortunate live in terror about something so serious."
"Militant parents are one thing," she added. "But kids & teens bear this responsibility & stigma of not being normal & people doubting until something happens."
As for the family getaway, it seems all is not lost! On Monday, Frankel shared a sweet photo with her daughter in matching robes.
"This is my ride or die…what we put into parenting, we get out exponentially," she captioned the snap. "Time is so valuable because it's the one commodity that is limited in quantity. We cannot earn more. We need to use it wisely."6254a4d1642c605c54bf1cab17d50f1e
For more celeb news, check out Kim Kardashian Just Shared The One Healthy Habit The Whole Family Shares.
Kayla Aldecoa
Kayla was born and raised in Los Angeles, California and now works as a writer in Austin, Texas.
Read more about Kayla