America's First Fast-Food Burger Vending Machine Just Debuted Here
It prepares a burger in just six minutes—and its reviews are shocking.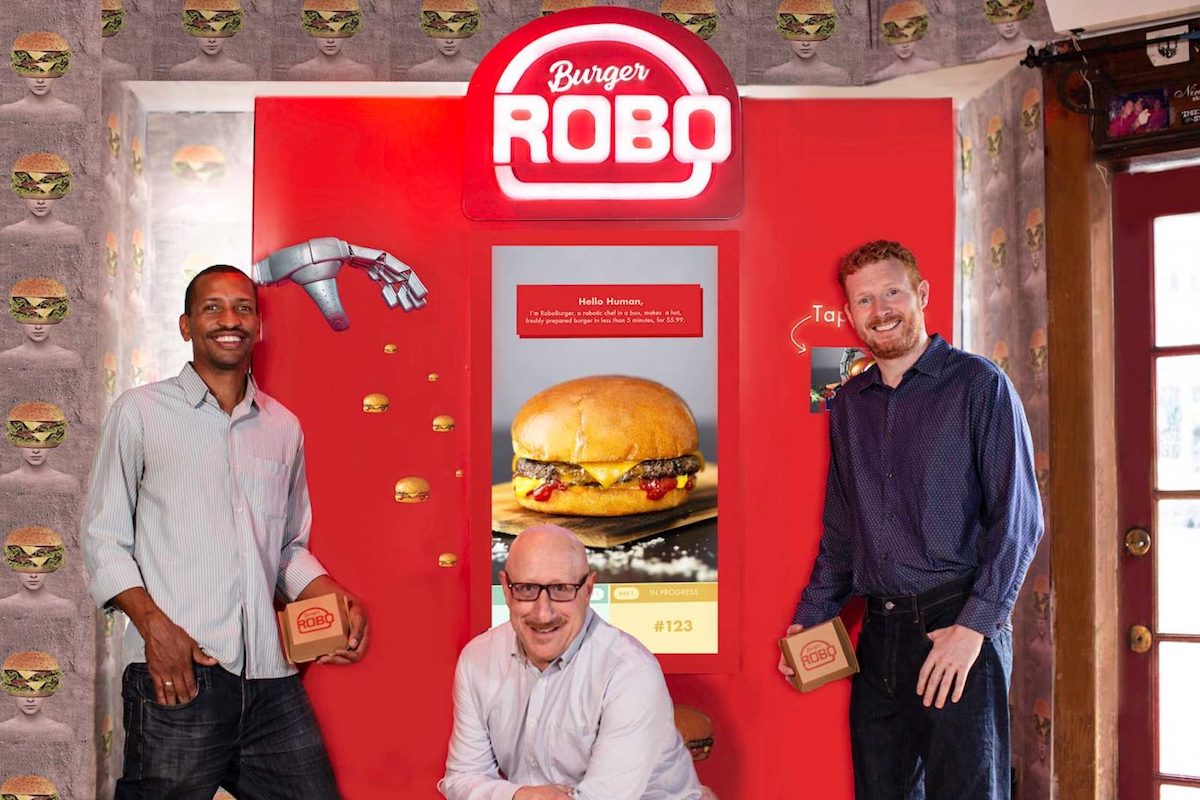 If you've ever been to a vending machine, you know that they're usually meant for things like chips, drinks, or candy.
But one special vending machine in Jersey City, New Jersey offers so much more than that.
It serves up hot, made-to-order burgers at the press of a button. The machine, called RoboBurger, was recently installed inside the Newport Centre Mall. And surprisingly enough, a review of the burgers themselves are actually pretty good.
The company, co-founded by Audley Wilson, serves "restaurant-quality freshly grilled burgers from scratch." Their first machine can be found at the mall's northern exit on the second floor.6254a4d1642c605c54bf1cab17d50f1e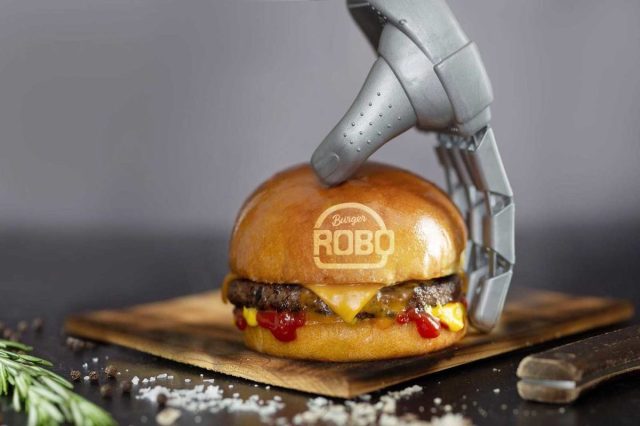 Related: 8 Worst Fast-Food Burgers to Stay Away From Right Now
Taking the COVID-19 restaurant era to new heights, the vending machine offers a complete contactless ordering and delivery experience via a chute at the front of the machine.
Despite the physical constraints of a vending machine, RoboBurger uses a five-step cooking process. The machine grills the patty, toasts the bun, dispenses condiments, assembles the burger, and delivers the food to the customer. The machine includes an interior refrigerator, an automated griddle, and a cleaning unit.
Using a touch screen, customers can add toppings to their burger while the robot grills the patty and delivers it around six minutes later. The machine accepts cards, Apple Pay, and Google Pay.
RoboBurger's patties are 100% grass-fed beef, rounding out the cost of a burger to be around $7 each. So what do the burgers taste like?
Today.com writer Jessica Montgomery tried RoboBurger for the first time—and she was shocked at how good it was.
"My perception of vending machine food completely changed once I took my first bite," Montgomery wrote. "RoboBurger is just the beginning of a revolution in the food industry where meals are prepared using artificially intelligent technology."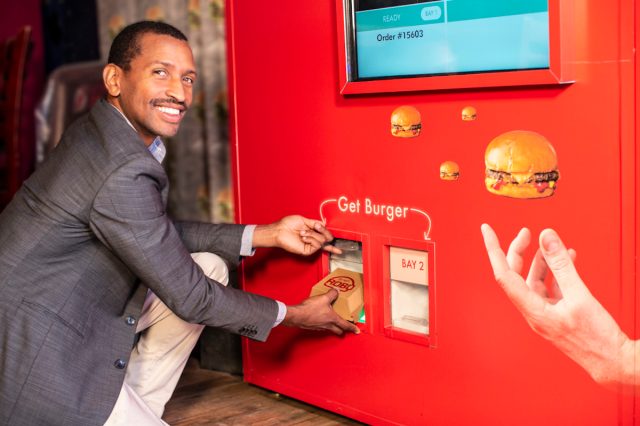 According to Wilson, RoboBurger has technology that can control how much burger scent is released into the air while its robot chef cooks up the meal. It has the potential to lure in customers with its aroma as they walk through the mall.
"After a few simple clicks on the RoboBurger's screen, it started the process of cooking my meal," Montgomery said. "Moments later, the surrounding area filled with an aroma that could only be described as a 4th of July barbecue."
RoboBurger enters the market as high-tech innovations sweep the restaurant world. Artificial intelligence is becoming increasingly common in drive-thrus, where chains like Sonic and White Castle turn to robots to take orders and flip burgers. Last month, Chipotle announced it has created a robot named Chippy that will make fresh tortilla chips.
RoboBurger says it will soon be opening locations in airports, malls, colleges, and factories across the country.
"After trying out RoboBurger for myself, I can definitely see it becoming a staple in any high-traffic building," Montgomery said. "Not only is it efficient and affordable — it actually tastes good, too."
Kristen Warfield
Kristen Warfield is a graduate of SUNY New Paltz's journalism program in the Hudson Valley region of New York.
Read more about Kristen