Almost 900 Pounds of This Frozen Chicken Product Is Being Pulled From Grocery Shelves
The items were distributed to grocery stores in two states.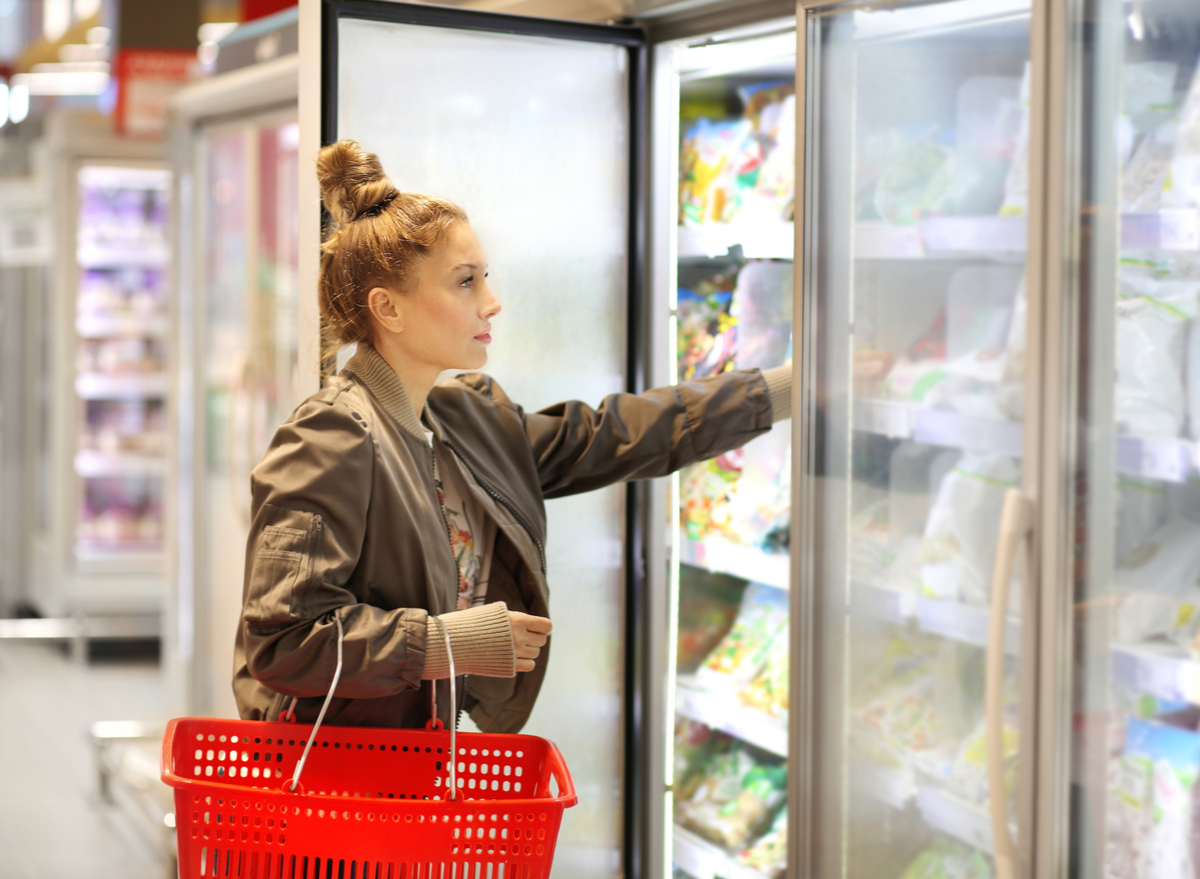 Two types of ready-to-eat family size chicken entrees have just been pulled from grocery shelves due to a potential contamination with listeria.
On August 30, the U.S. Department of Agriculture's Food Safety and Inspection Service (FSIS) announced that Canada-based company Connoisseur's Kitchen recalled 880 pounds of frozen chicken entree products.
The products affected by the recall are:
2-lb. box packages containing "SPICE MANTRA CHICKEN KORMA" with lot code 220803-406US.
2-lb. box packages containing "SPICE MANTRA BUTTER CHICKEN" with lot code 220803-400US.
The items were produced on August 3 and imported from Canada to the United States on August 8. They were then shipped to various retail locations across Alaska and Washington. They bear the establishment number "780" inside the Canadian mark of inspection.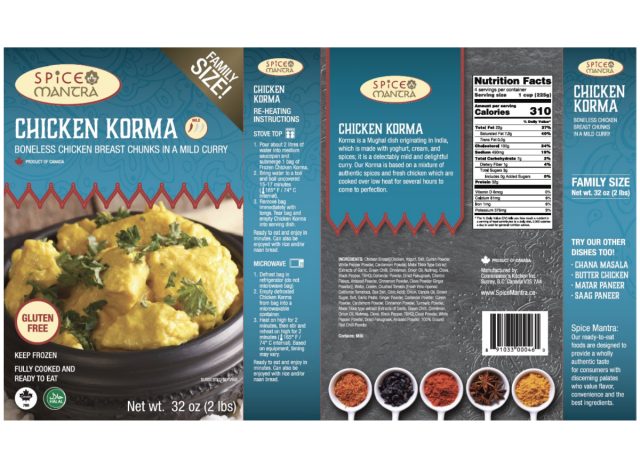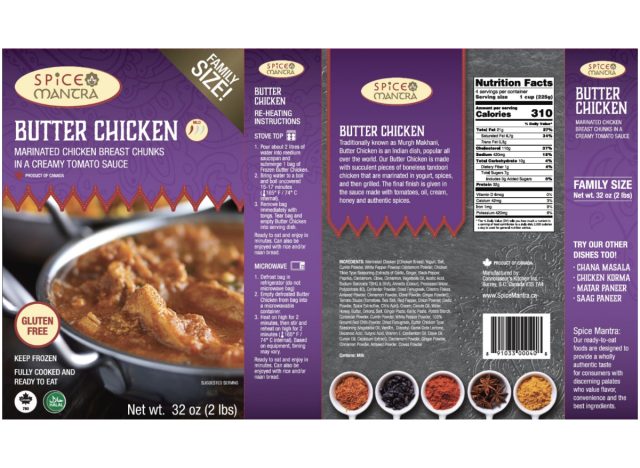 Connoisseur's Kitchen initiated the recall after it was discovered that the products were associated with a sample that tested positive for Listeria monocytogenes. These products should not be consumed, even if they don't look or smell spoiled, but rather thrown away or returned to the place of purchase.
So far, no illnesses or adverse reactions have been tied to the consumption of these products.
Listeria can cause serious and sometimes life-threatening infection. Symptoms include vomiting, nausea, persistent fever, muscle aches, severe headache, and neck stiffness.
This isn't the only potentially dangerous grocery item out there right now. Last week, the Food and Drug Administration (FDA) announced the recalls of Great Value's four-ounce bags of chopped walnuts and 10.9-ounce bottles of Mighty Sesame Co.'s squeezable organic tahini, sold at Walmart locations in several states as well as other retailers.
Mura Dominko
Mura is ETNT's Executive Editor, leading the coverage of America's favorite restaurant chains, grocery stores, and viral food moments.
Read more about Mura